The Upside-Down House is the result of a complete internal overhaul and external update to an existing dark and segmented 1970s double brick home located in Kew, Victoria. Designed by Inbetween Architecture, the brief was to transform the existing home to accommodate larger living spaces, bedrooms, and updated amenities without extending the building outwards. The clients, a young family of four, also wanted more natural light in the house and a pavilion in the backyard. Come on in and let's take a closer look…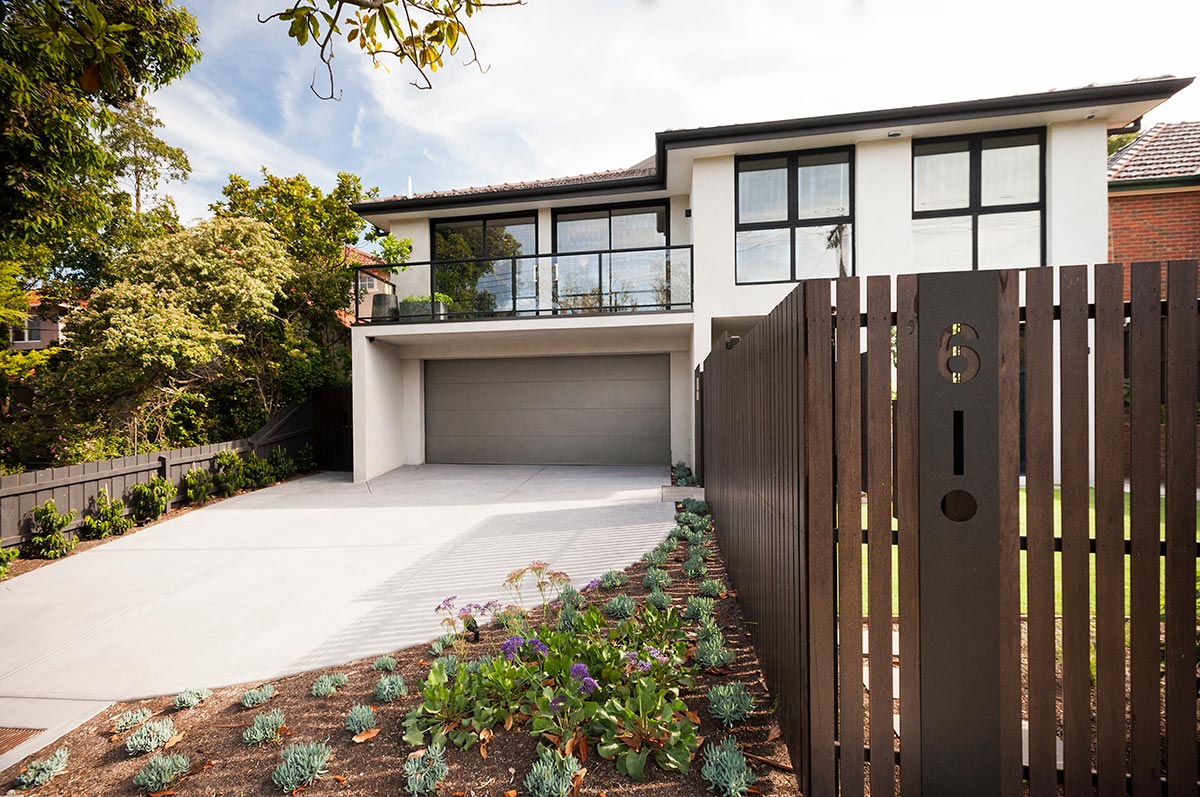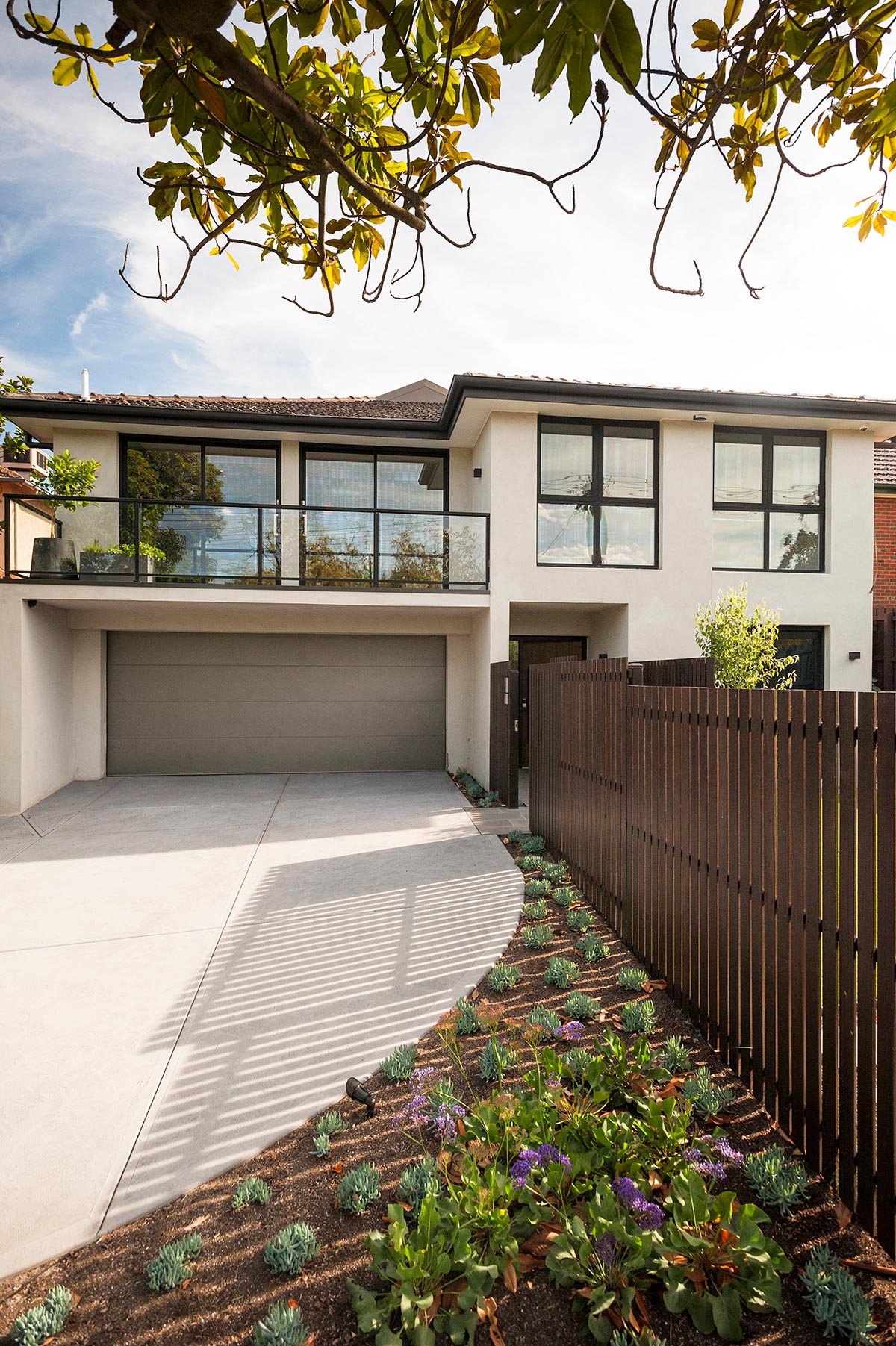 The existing house although generous in size and structurally sound, was too dated both cosmetically and functionally, with the spaces being visually disconnected and disorientating. The team had to find the balance between retaining and reworking the existing house, then ultimately decided to take a bold step and suggested flipping the ground floor and first floor. This concept made the most sense as the spaces began to suit into their ideal relationship with other parts of the house.
'To knock down and start fresh or renovation?' was the constant debate from the beginning. We were aspired to retain and rework the existing house for conservation reasons and environmental/cost benefit. We also had to make sure we could provide the spaces and functions that meet the clients' needs. A fine balance we had to find. – Inbetween Architecture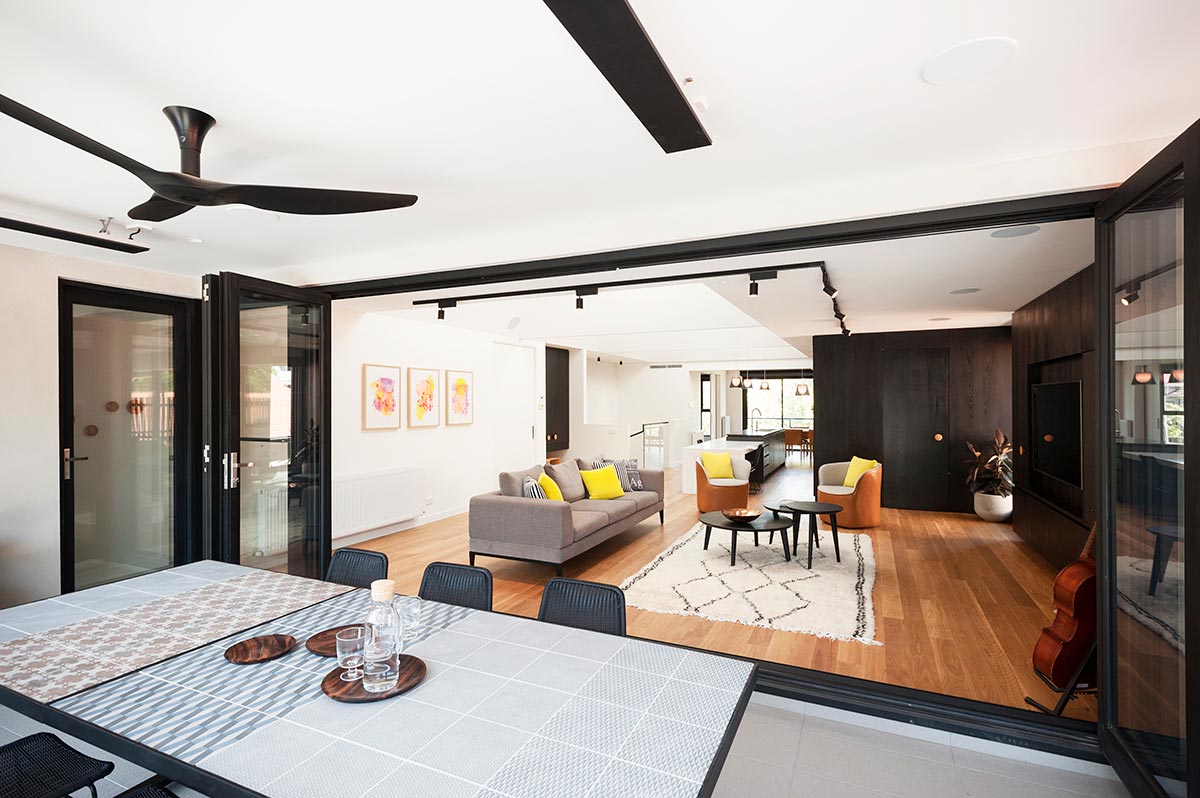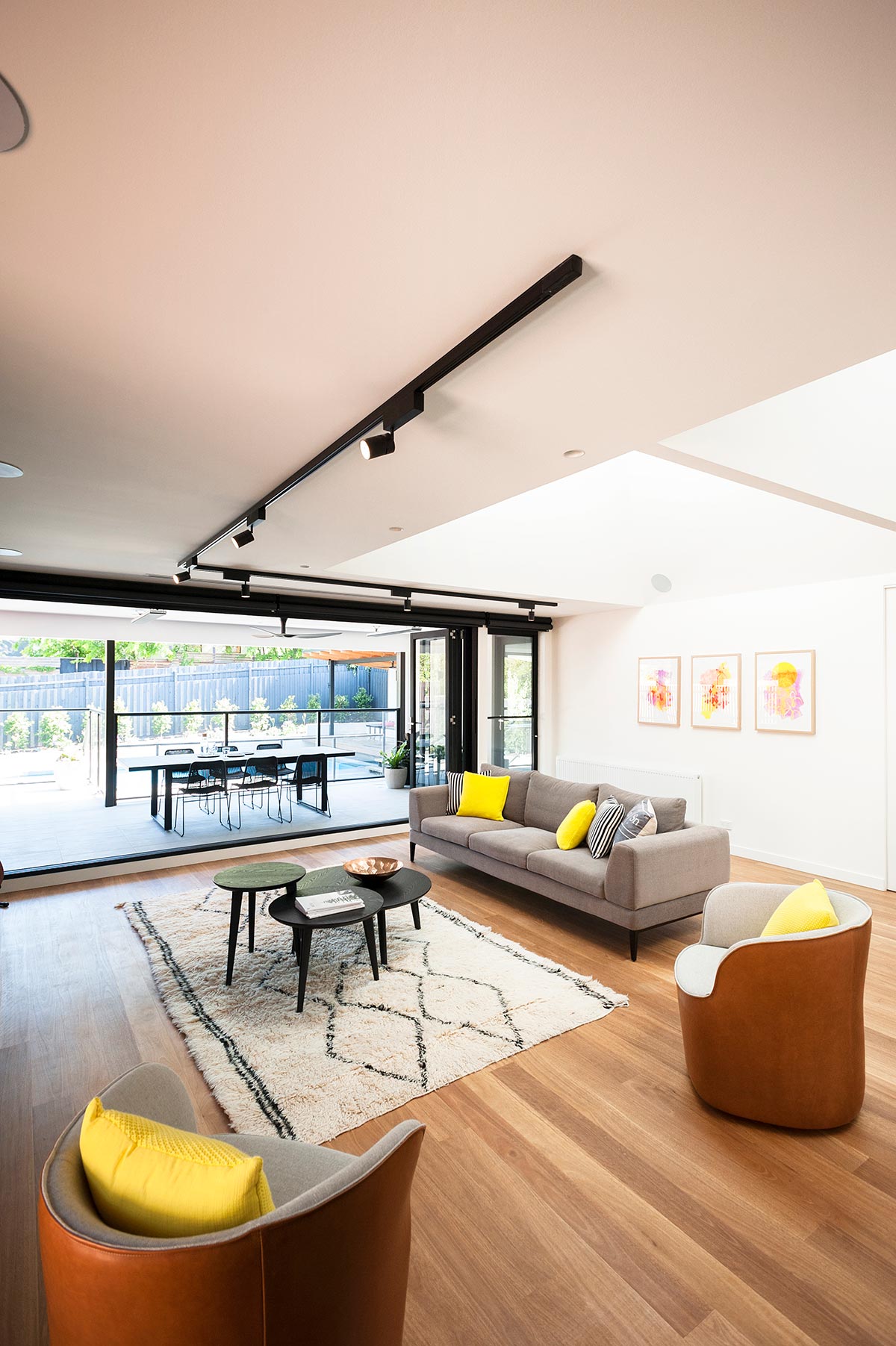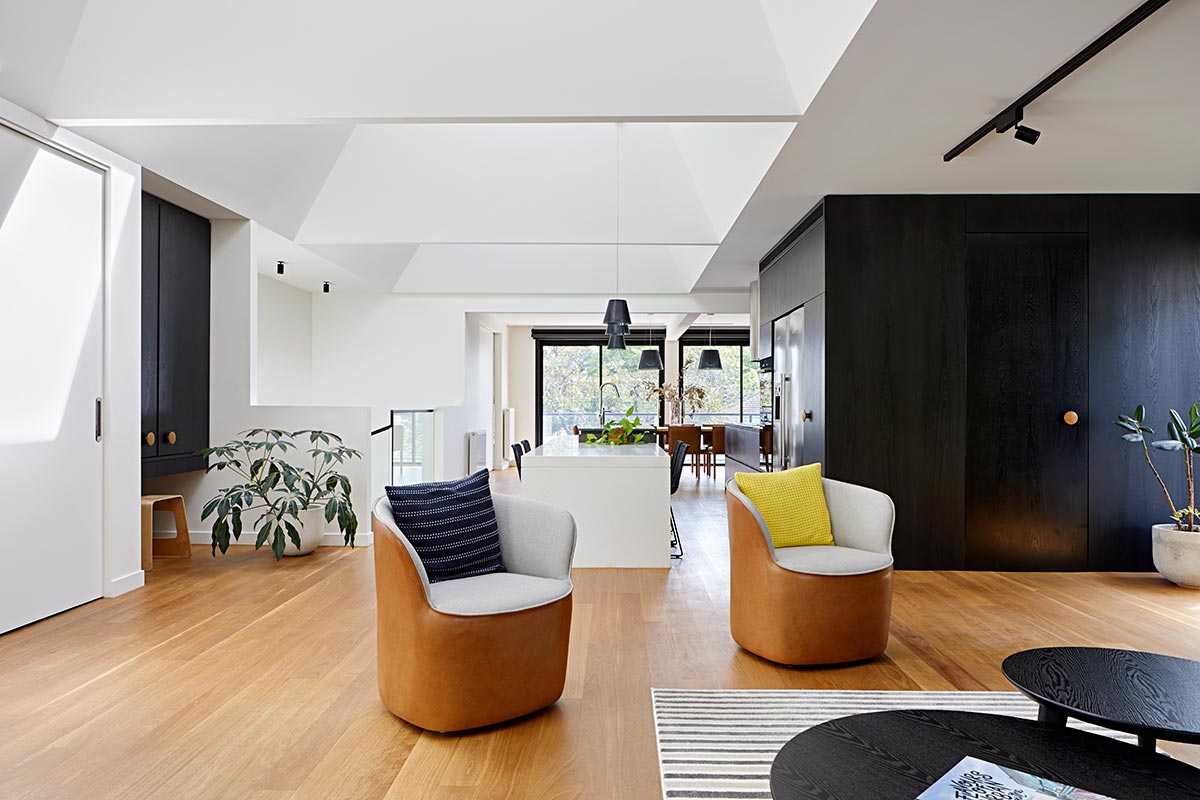 The ground floor became the 'private zone' and houses bedrooms and rumpus. Being inherently darker and lower in head height, these areas boast cooler climate without requiring ancillary cool even in a stretch of 40 degrees days. While the first floor accommodates a new open living, dining and kitchen space with direct visual and physical connection to the outdoor space backyard.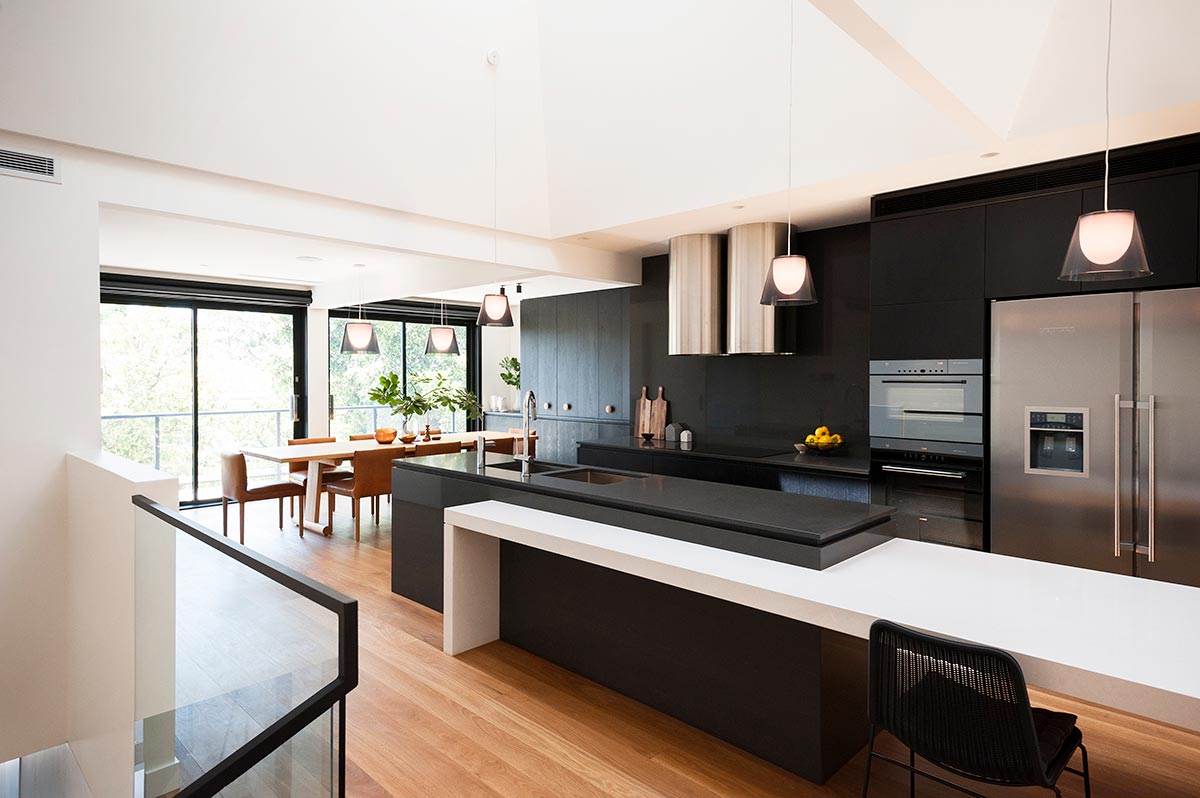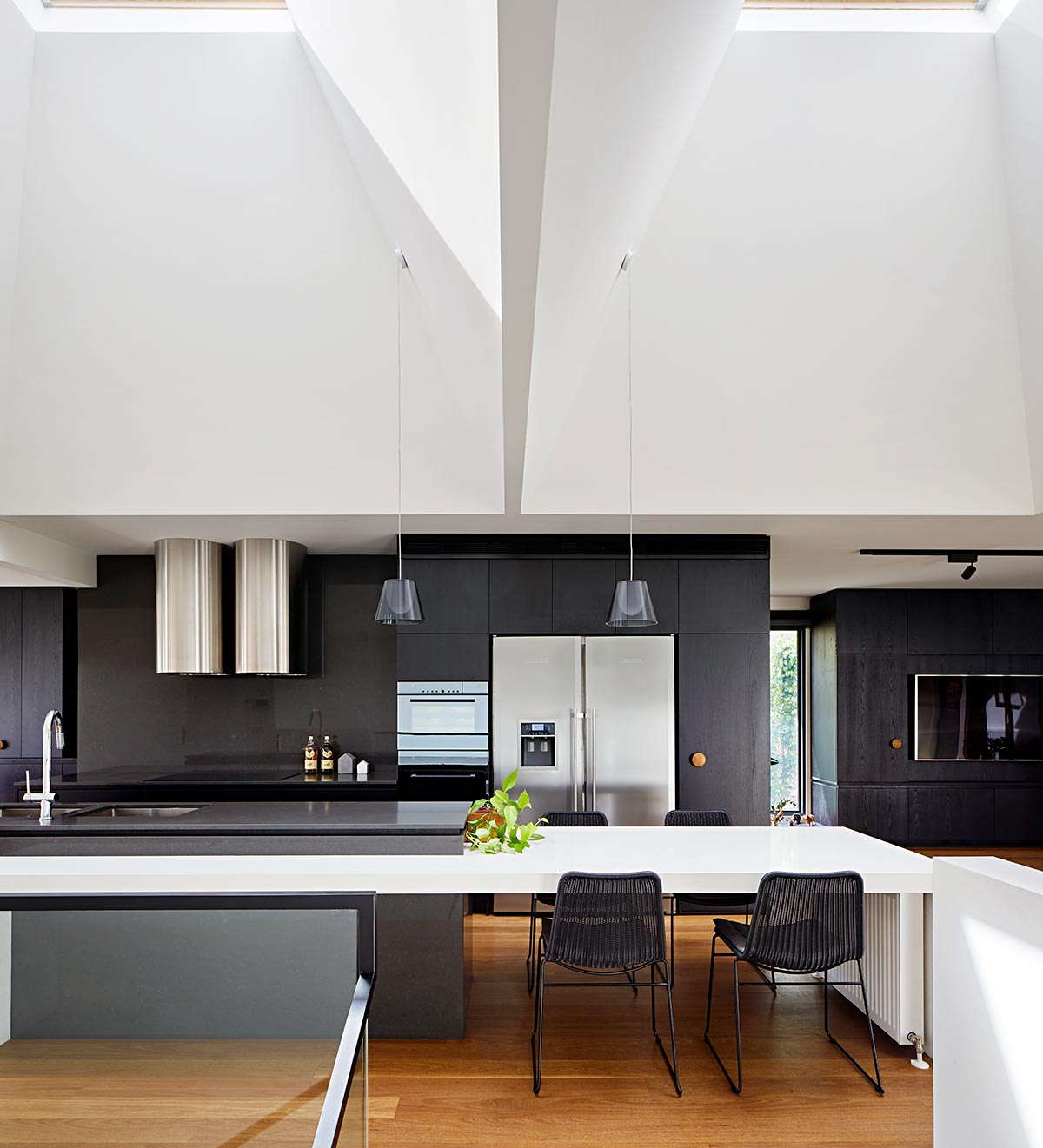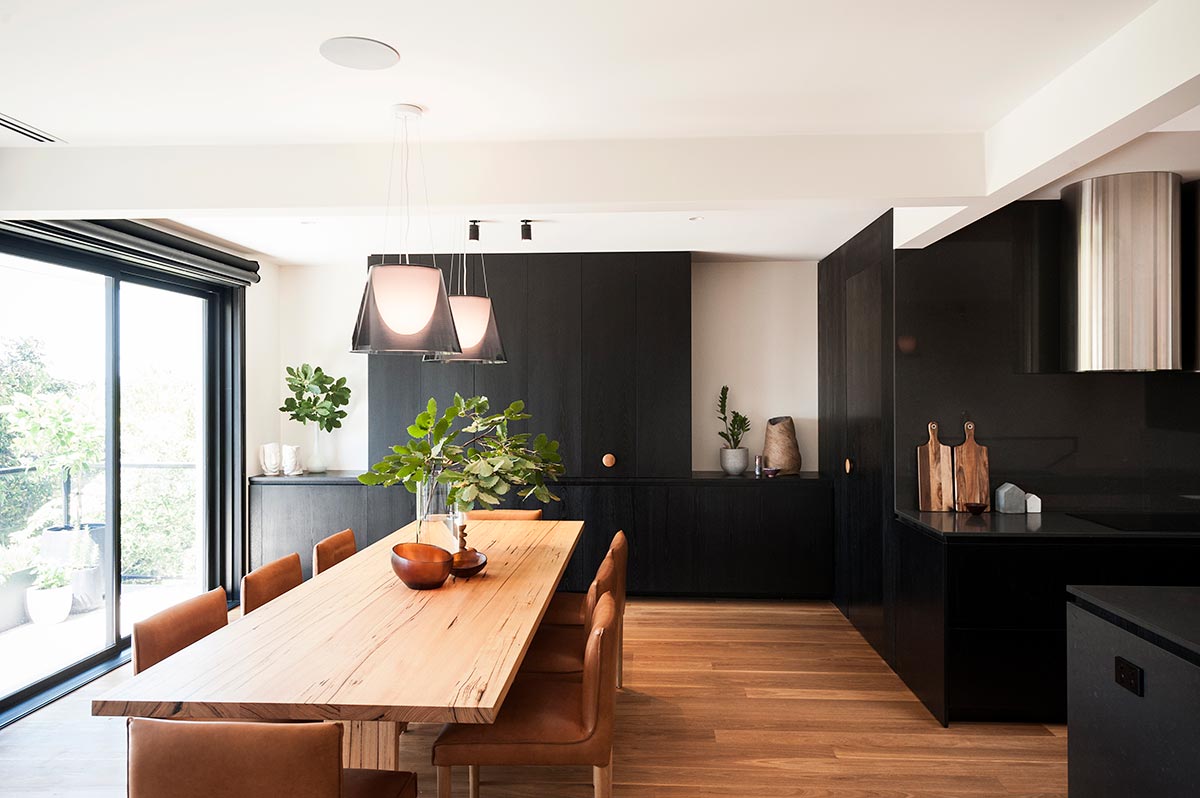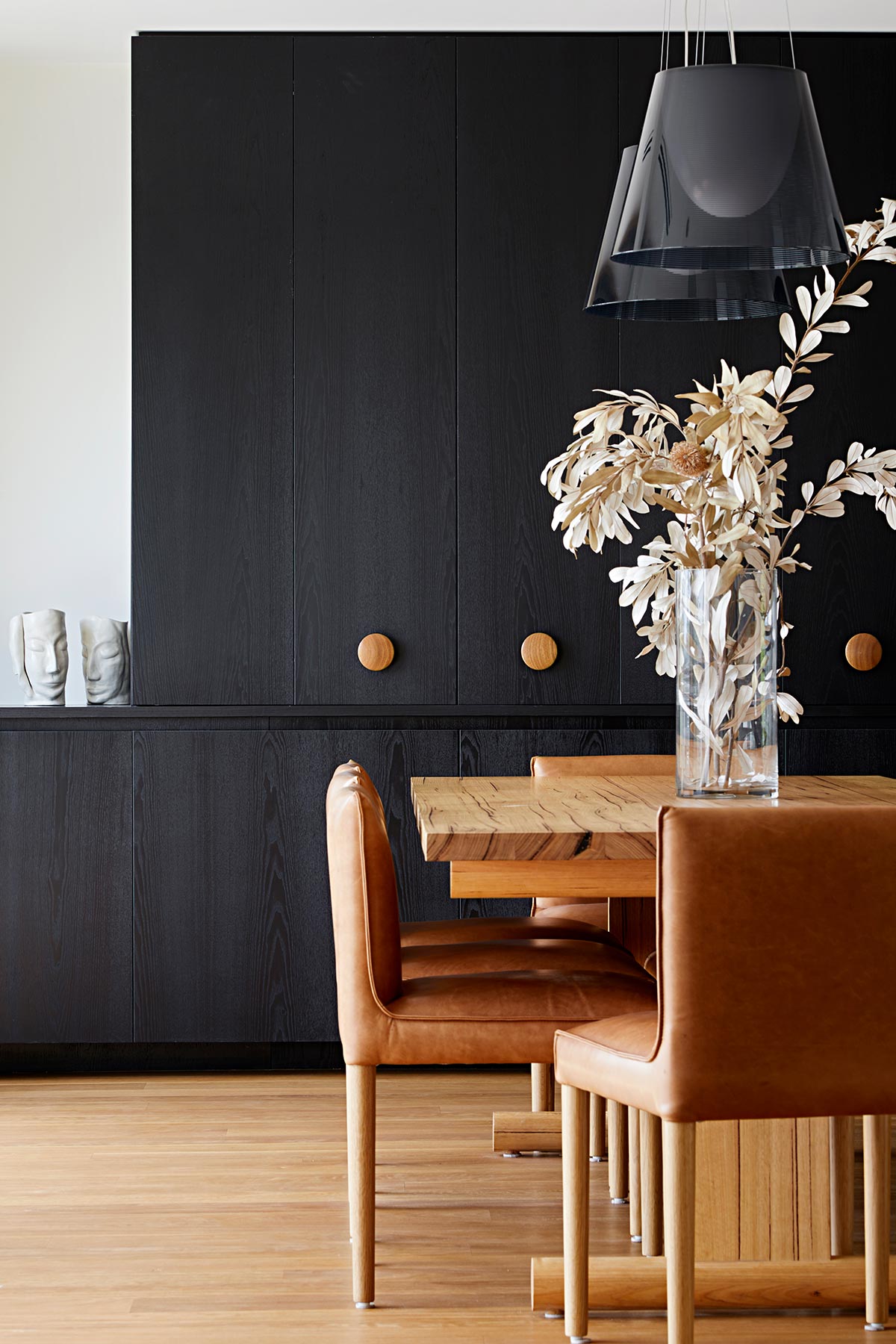 The hero of the home is the feature skylights over the living area and stair void that permit penetration of the morning sun while blocking the harsh afternoon sunlight. The 3 skylights draw natural light into the deepest part of the floor plate to provide a visual focus to the space.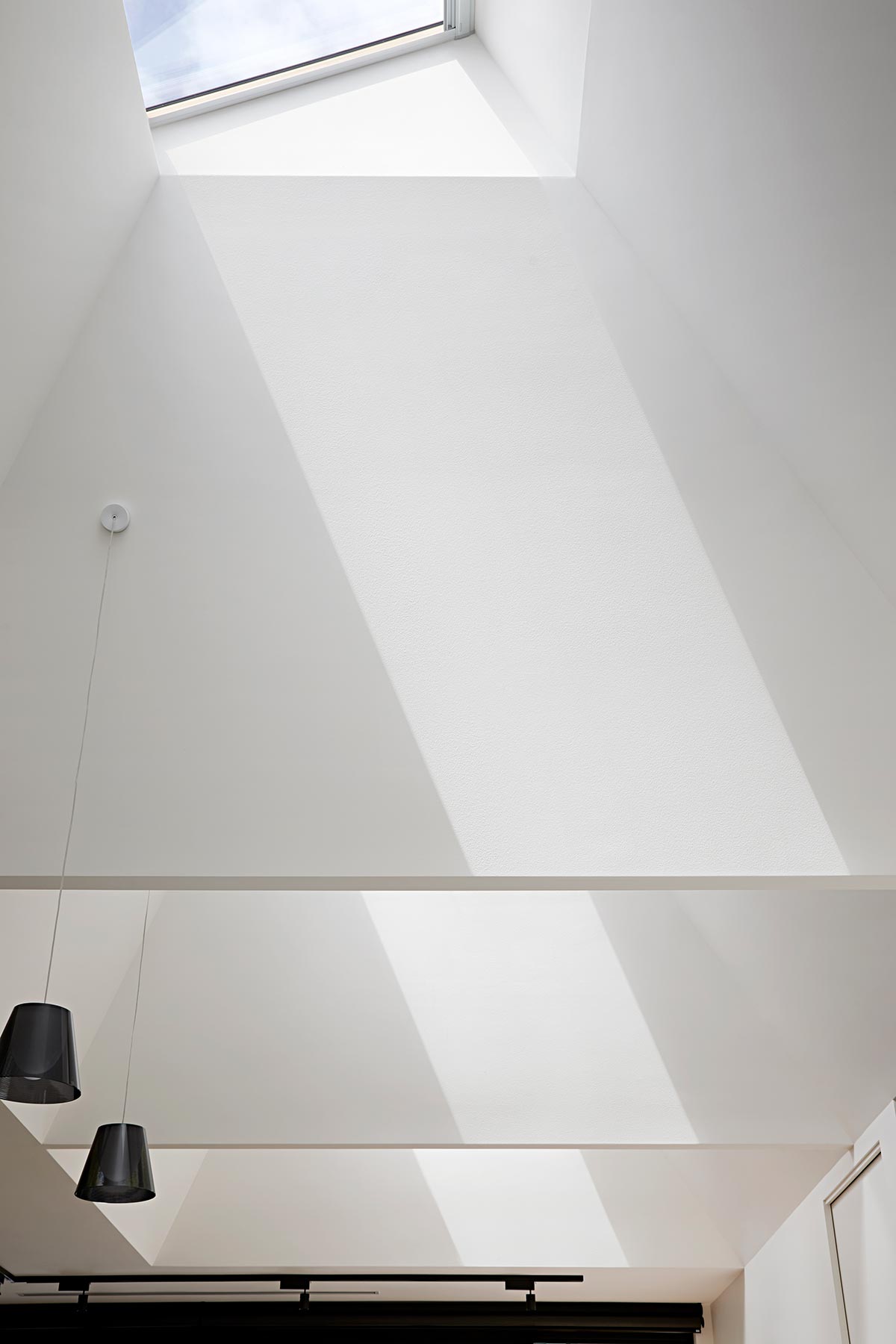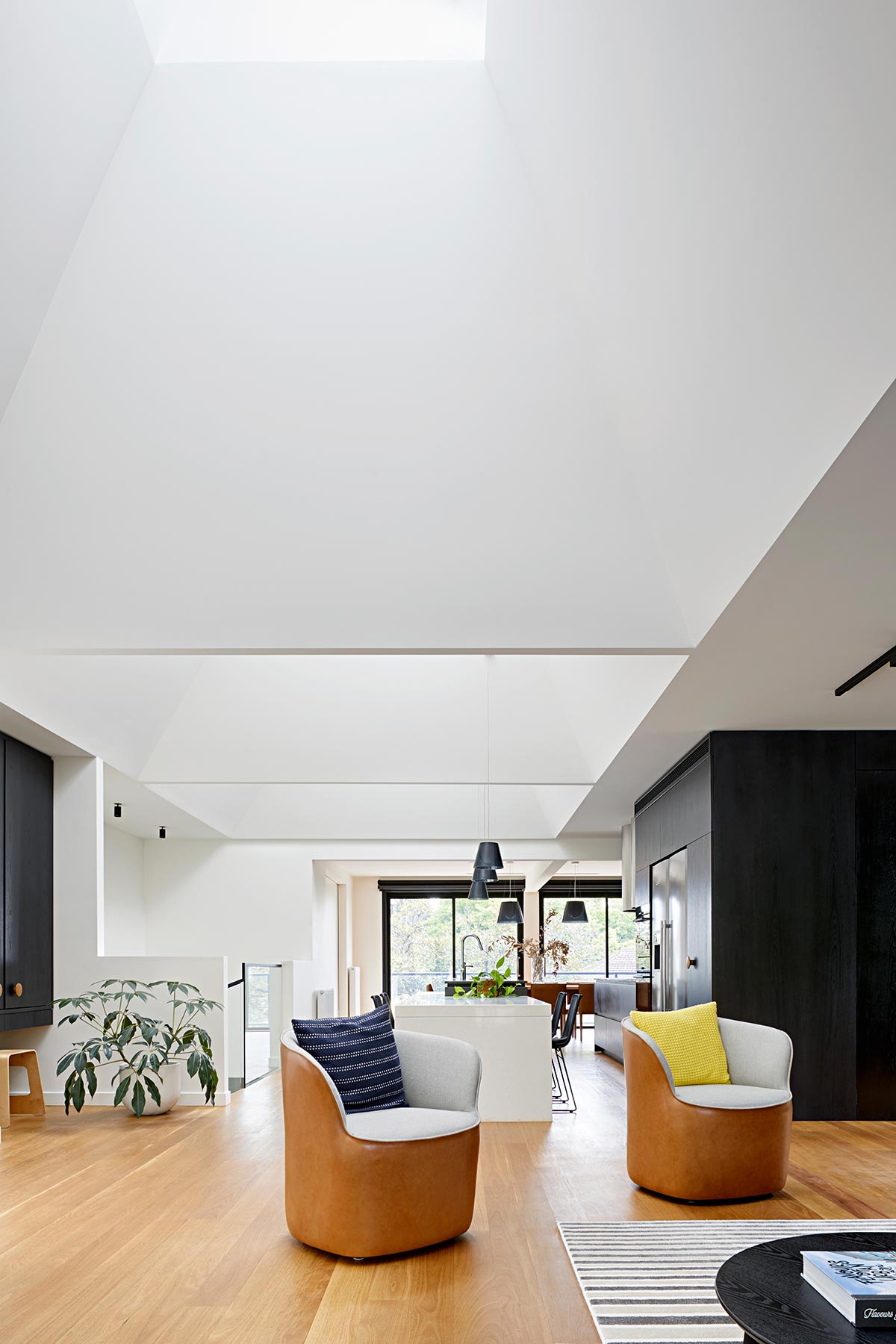 "Fast forward twelve months and there you have it. Transformation into a four bedroom plus study, four bathroom house with soaring ceilings and light-filled open living areas. Our dream home materialised from the drawings and sketches made," clients said. "We were led through this process by InBetween Architecture who showed boldness and courage to turn our house literally upside down," they added.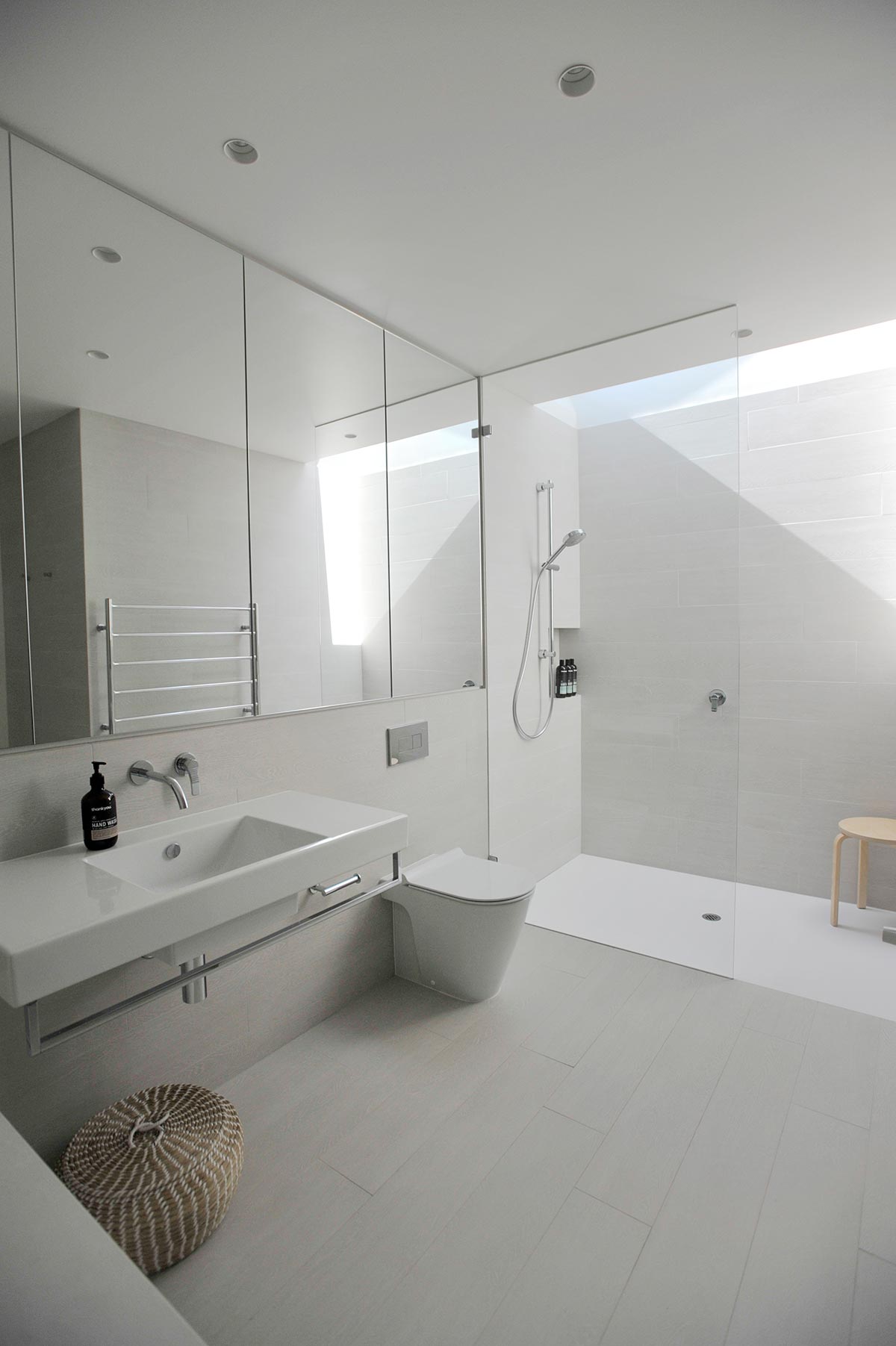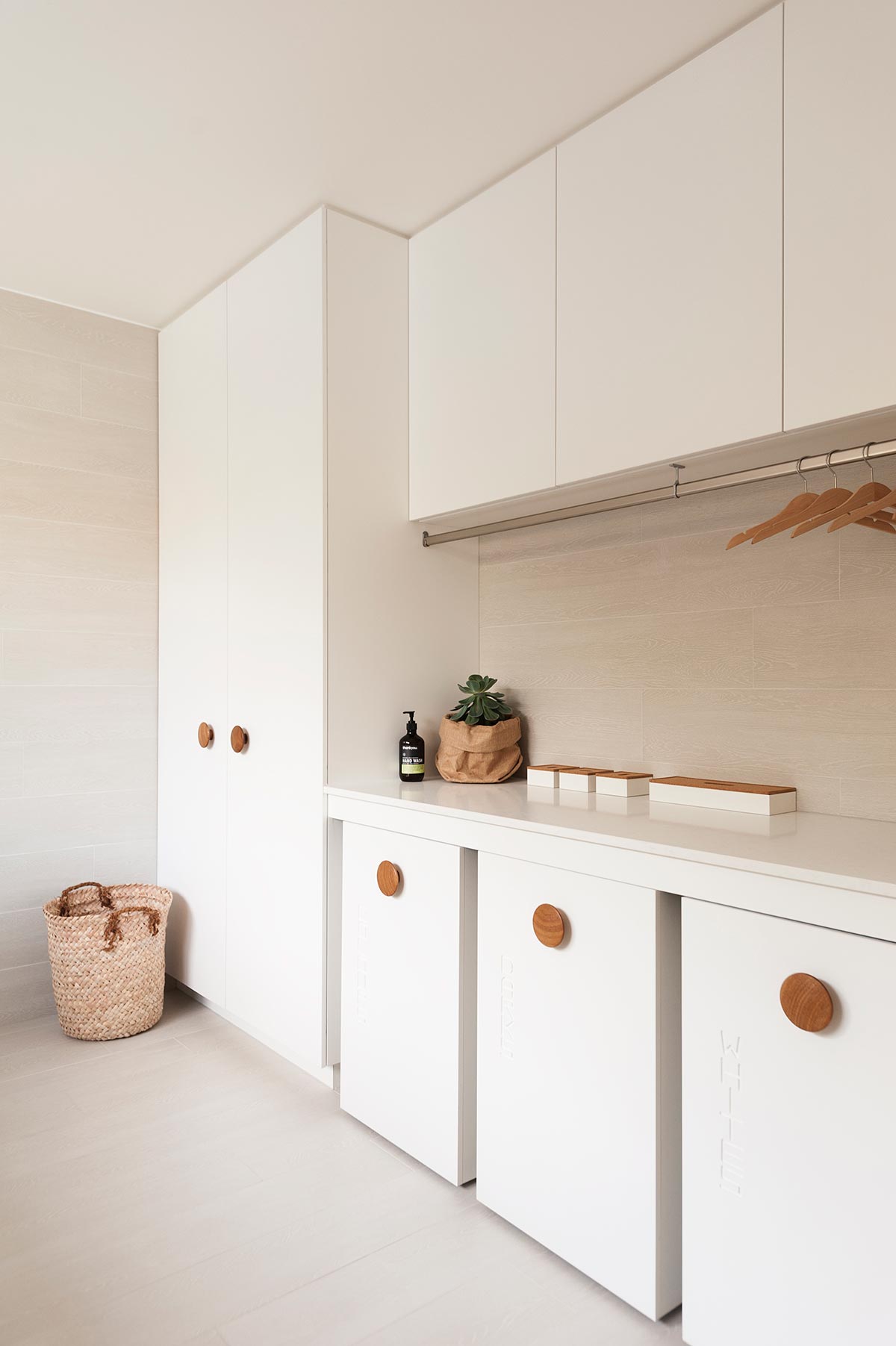 With the client's goal for modernisation, space and light, the team at Inbetween Architecture delivered an amazing transformation of their dream home.
House Project: Upside-Down House
Architect: Inbetween Architecture
Location: Kew, Australia
Type: Renovation
Photography: Tatjana Plitt, Nick Stephenson