Built from locally sourced materials, this modern tropical home in Uluwatu is a contemporary take on Balinese design principles. The villa embraces a harmonious connection with its private garden environment and utilises local and natural materials throughout. An owner/builder project this villa was completed by Bali Construction together with interior designer Abbie Labrum and was a labour of love for its owners John and Kat. Take a closer look around Ola House. 
The exterior of this home has been brought to life through the application of organic limestone that was found in a small rural area of Sumbawa. Ironwood makes up the fascia and decking and robust iron doors create dynamic engagement that connects the home to its environment, through playful pivot and concertina doors.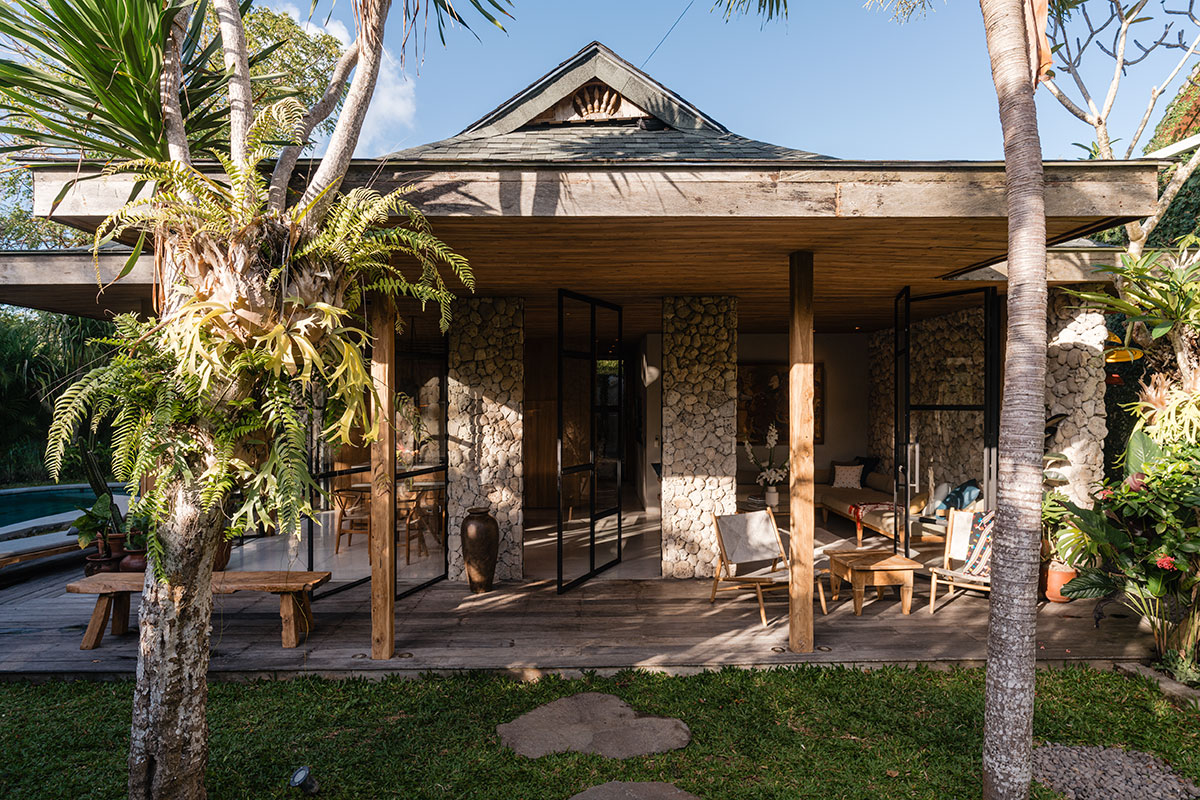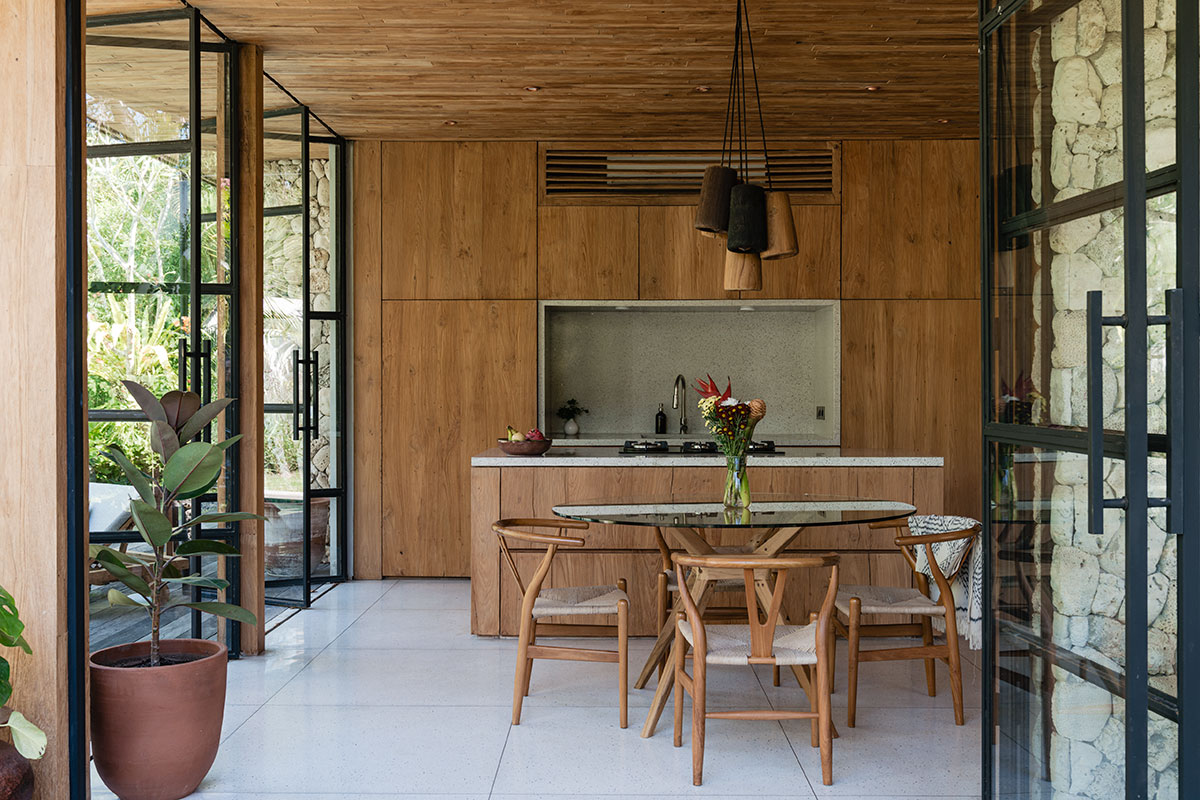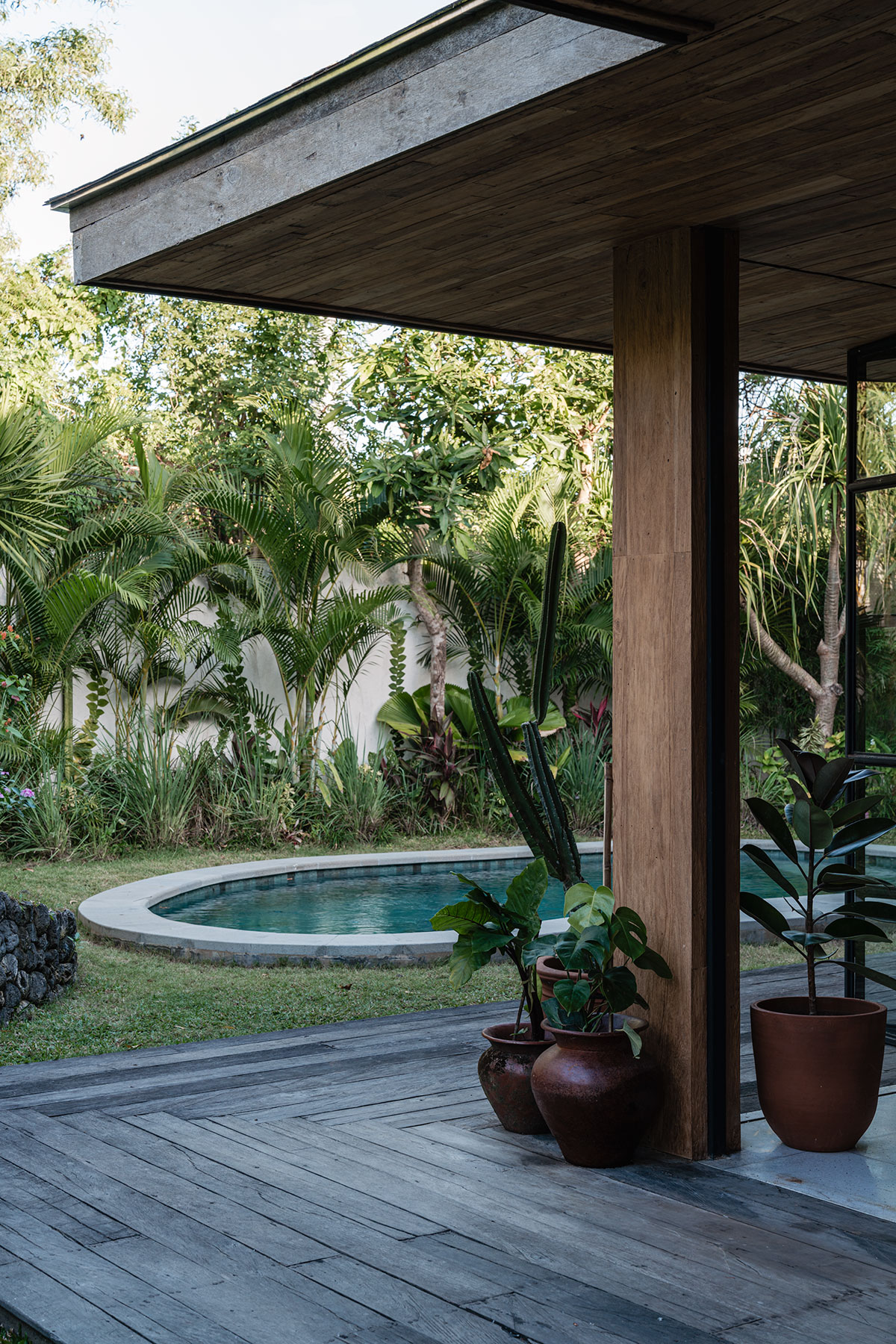 Teak timber ceilings run seamlessly between external and internal spaces while modern terrazzo flooring and benchtops add a contemporary stamp to the local, natural palette. The kitchen, dining and living open towards the front garden creating a welcoming entrance. The bedrooms are privately tucked on each side and at the rear is a covered outdoor bathroom, a common feature of Balinese houses due to its mild, comfortable weather all year round.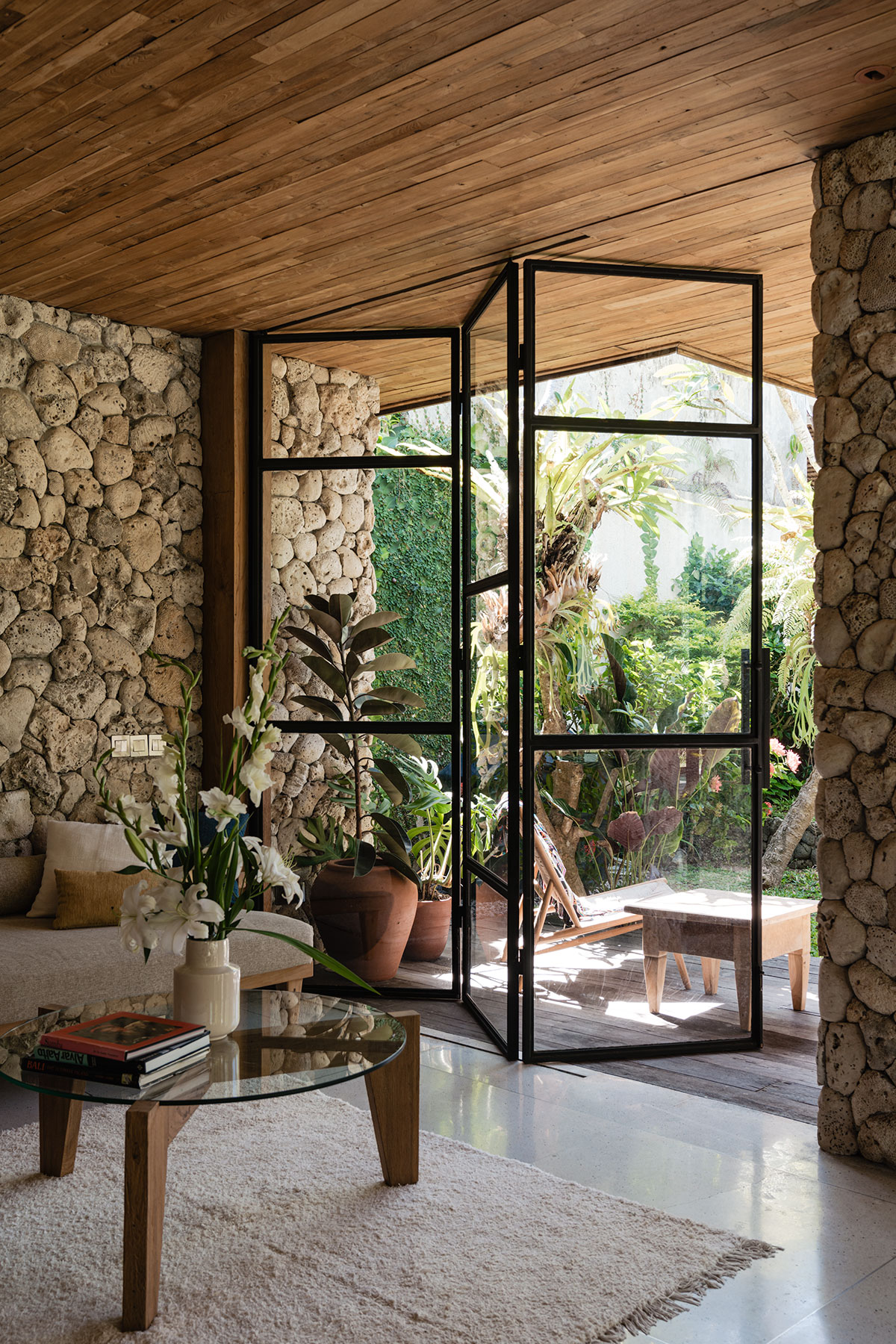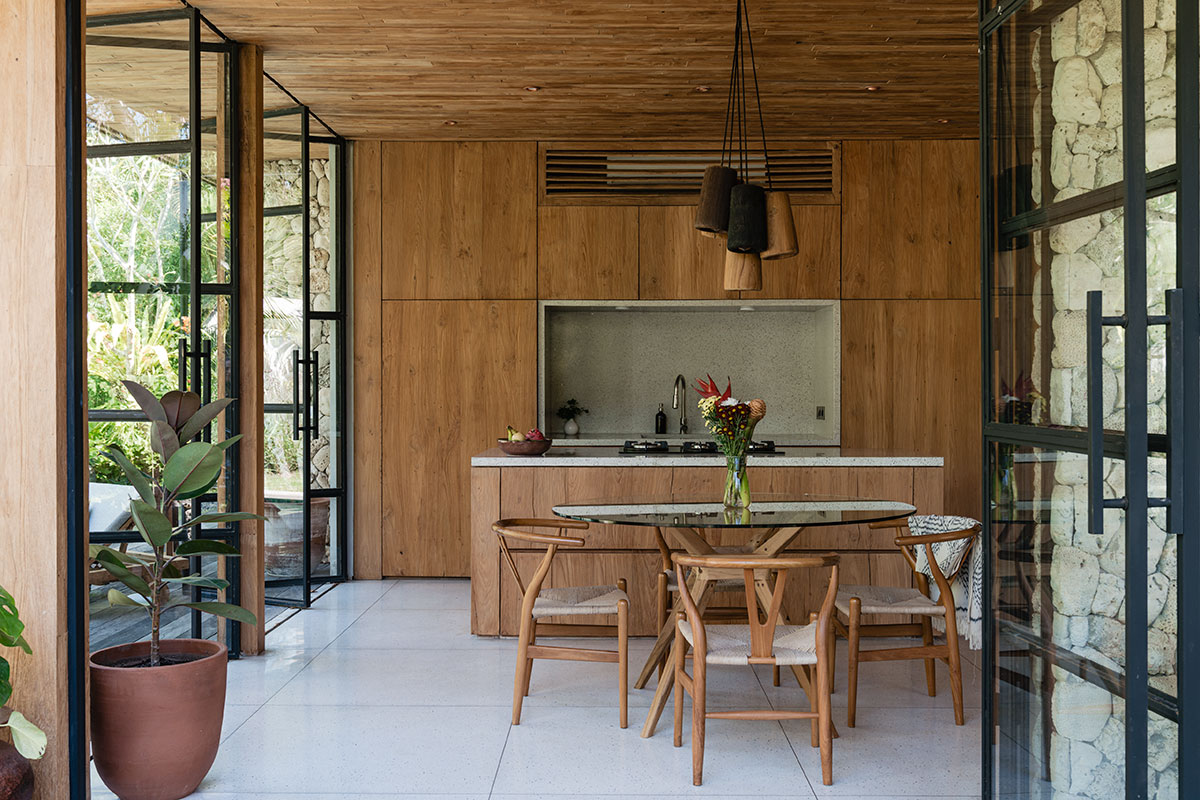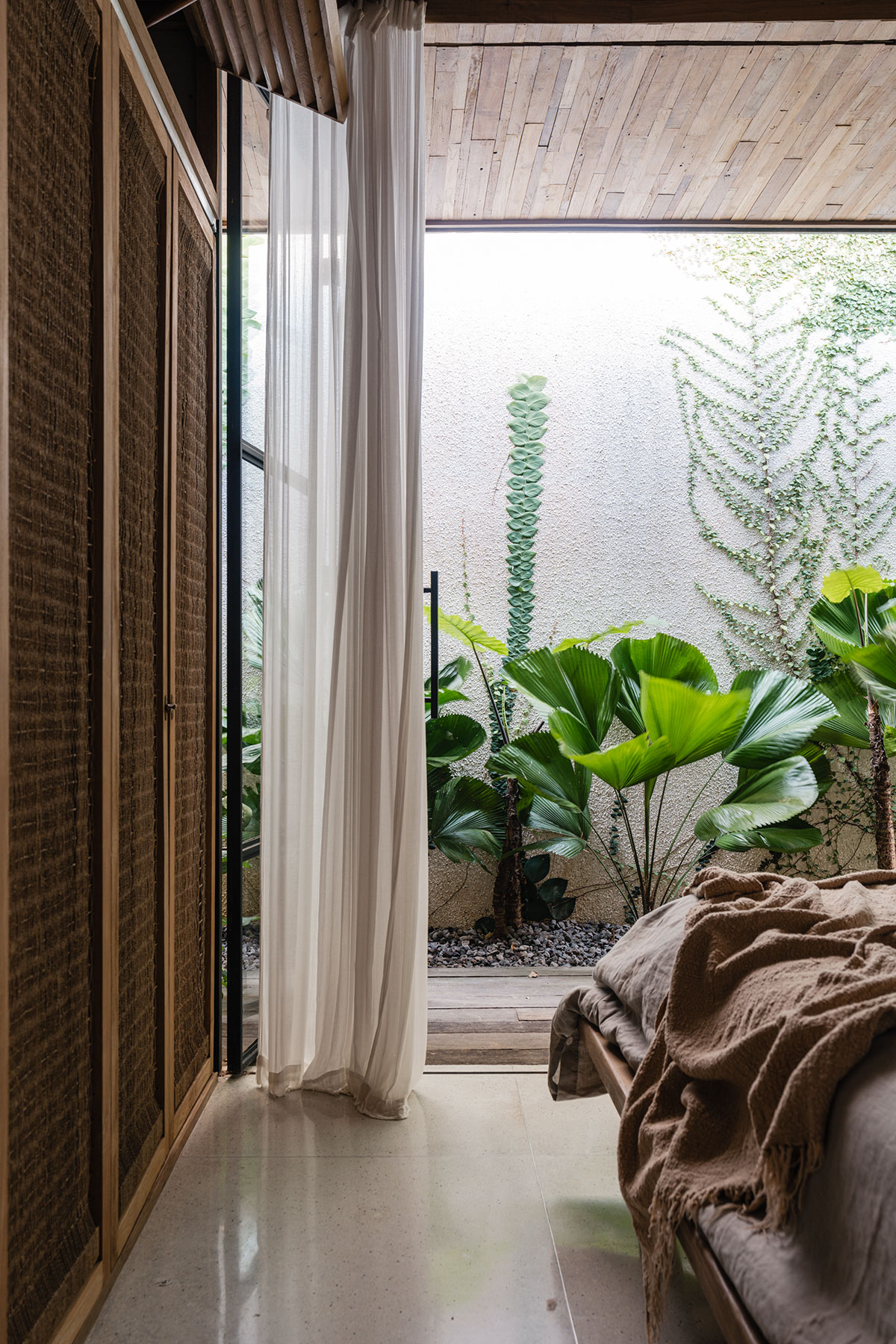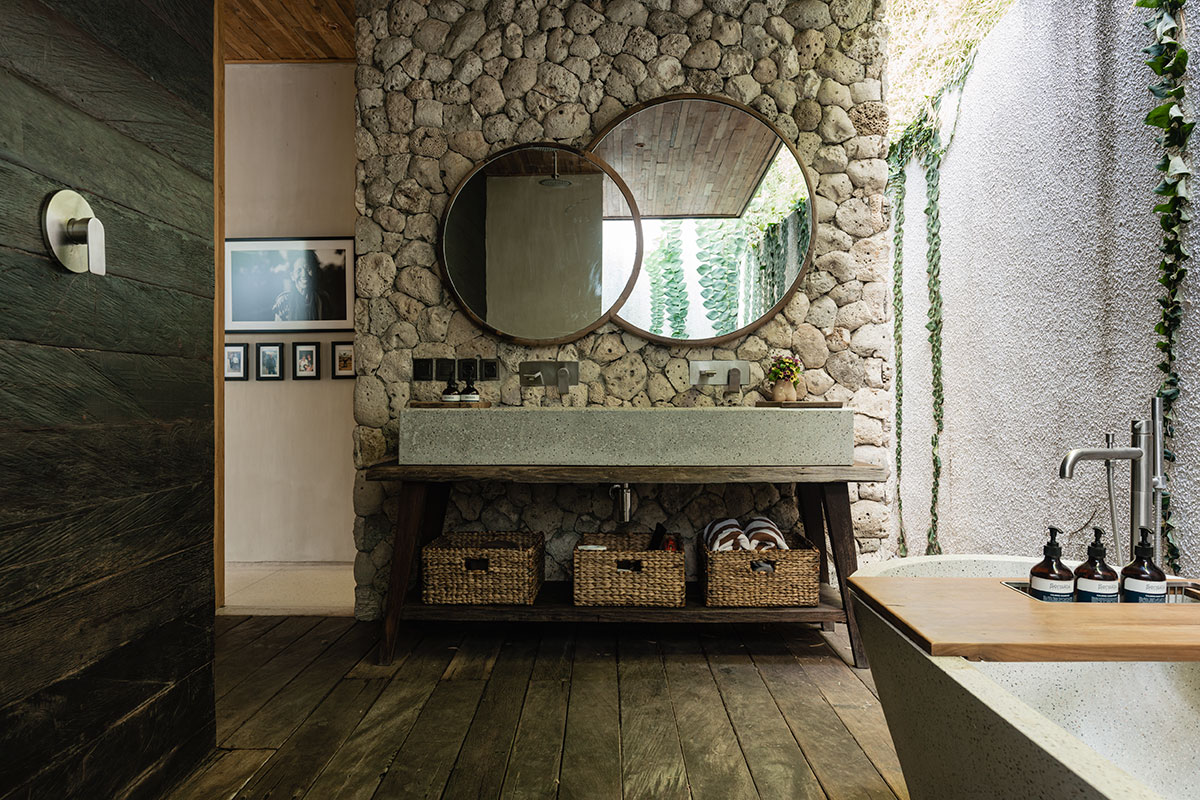 Ola House
Construction: Bali Construction
Interior Design: Abbie Labrum, Earth Lines Architects
Photography and Videography: Jonno Rodd for Hunting for George
Video Host: Lucy Glade-Wright
Video Production: Hunting for George
Location: Uluwatu, Bali Indonesia