Imagine spending two years building your dream home and just 2 weeks after completing it, having it all burn down in a bush fire. That was the reality for this home that burnt down in the 2009 Black Saturday bushfires. From that devastation came a new build, Callignee II. A second iteration, built with a new robustness to combat against the ongoing threat of bushfires. Nestled amongst 5 acres of gloriously secluded bushland in Victoria's Gippsland region, the Callignee Eco Bush House is a 100% off the grid retreat that fully operates on eco-friendly and sustainable living principles. Not skimping on luxury however with a magnesium lap pool, piping hot outdoor shower and interiors of grand proportions. Callignee II promotes a slower pace of life and invites you into its own environment, one that reflects its natural landscape and blurs the line between outdoor and indoor living. Let's take a closer look…
After the devastating 2009 Black Saturday fires the original owner, Chris Clark, decided to build a new but vastly different home that would not suffer the same fate as its predecessor. This dream home rose from the ashes and came back even better. The exterior features the redness of the old jarrah, the fire-resistant weathering steel and bold slabs of concrete that seamlessly work together to create a robust fortress and a timeless canvas of an ultimate bushland beauty.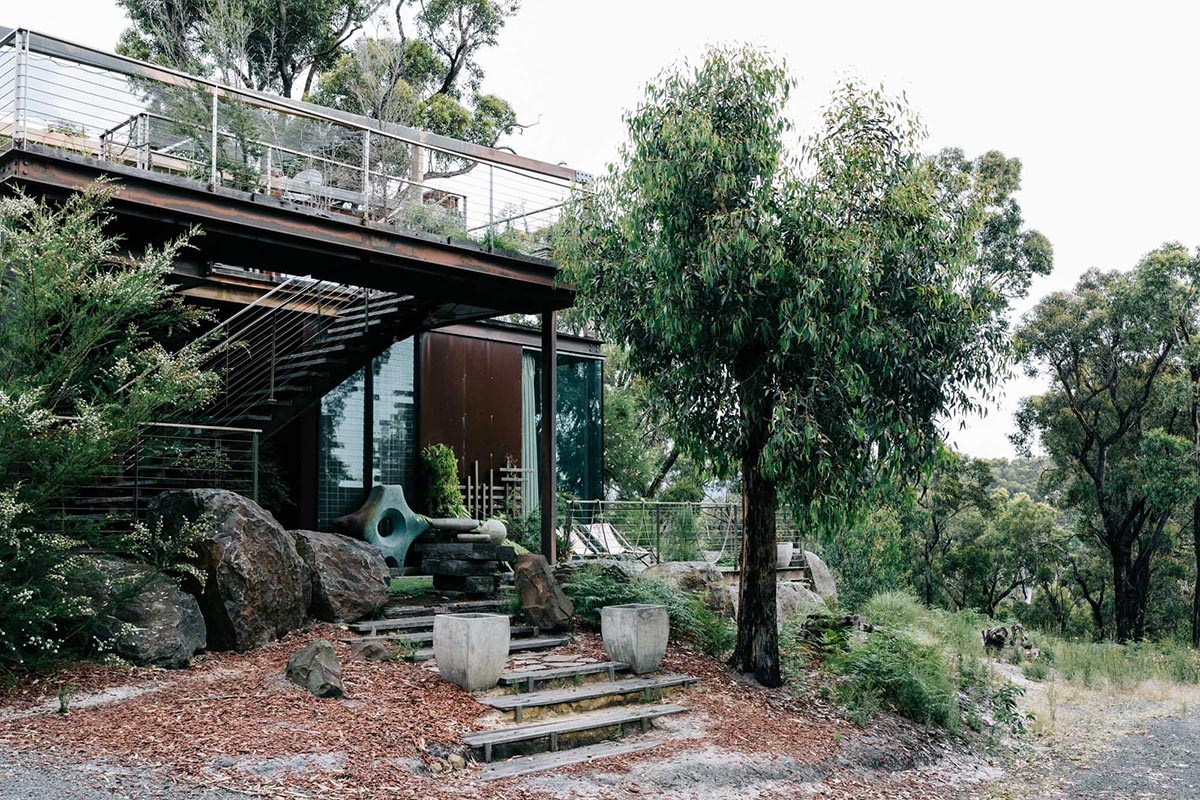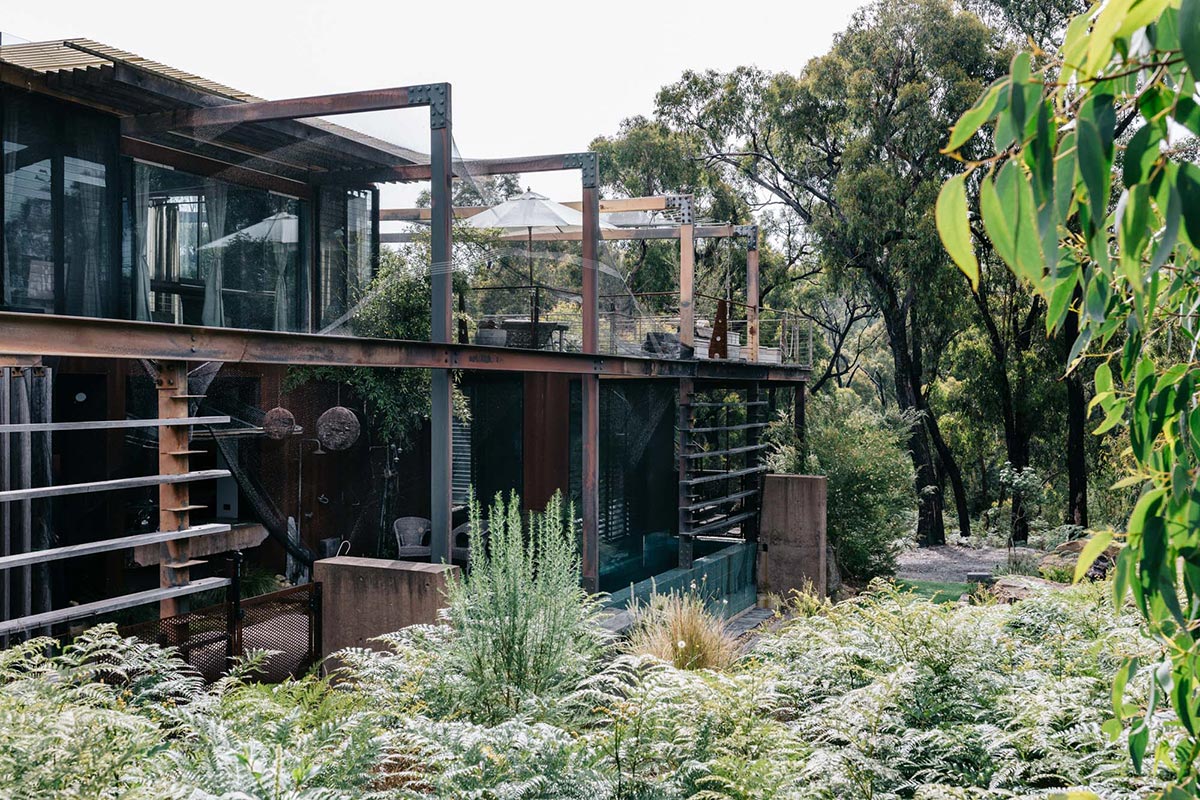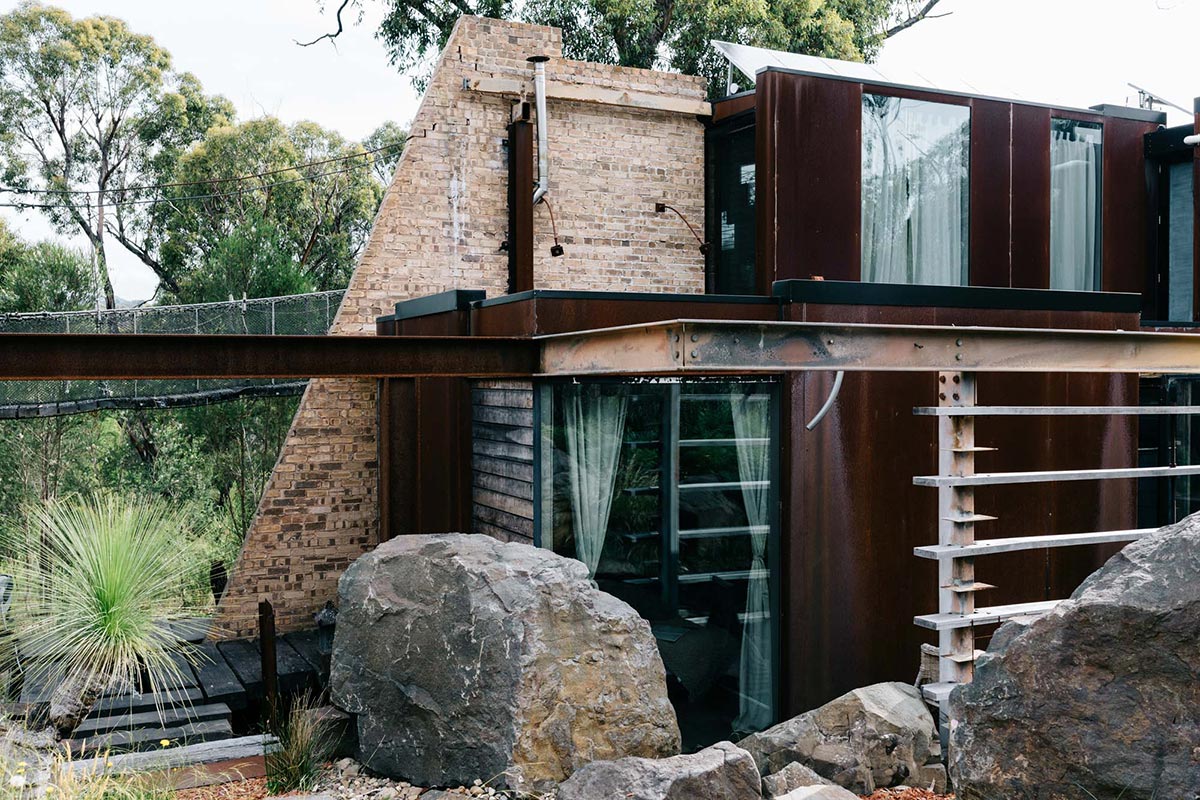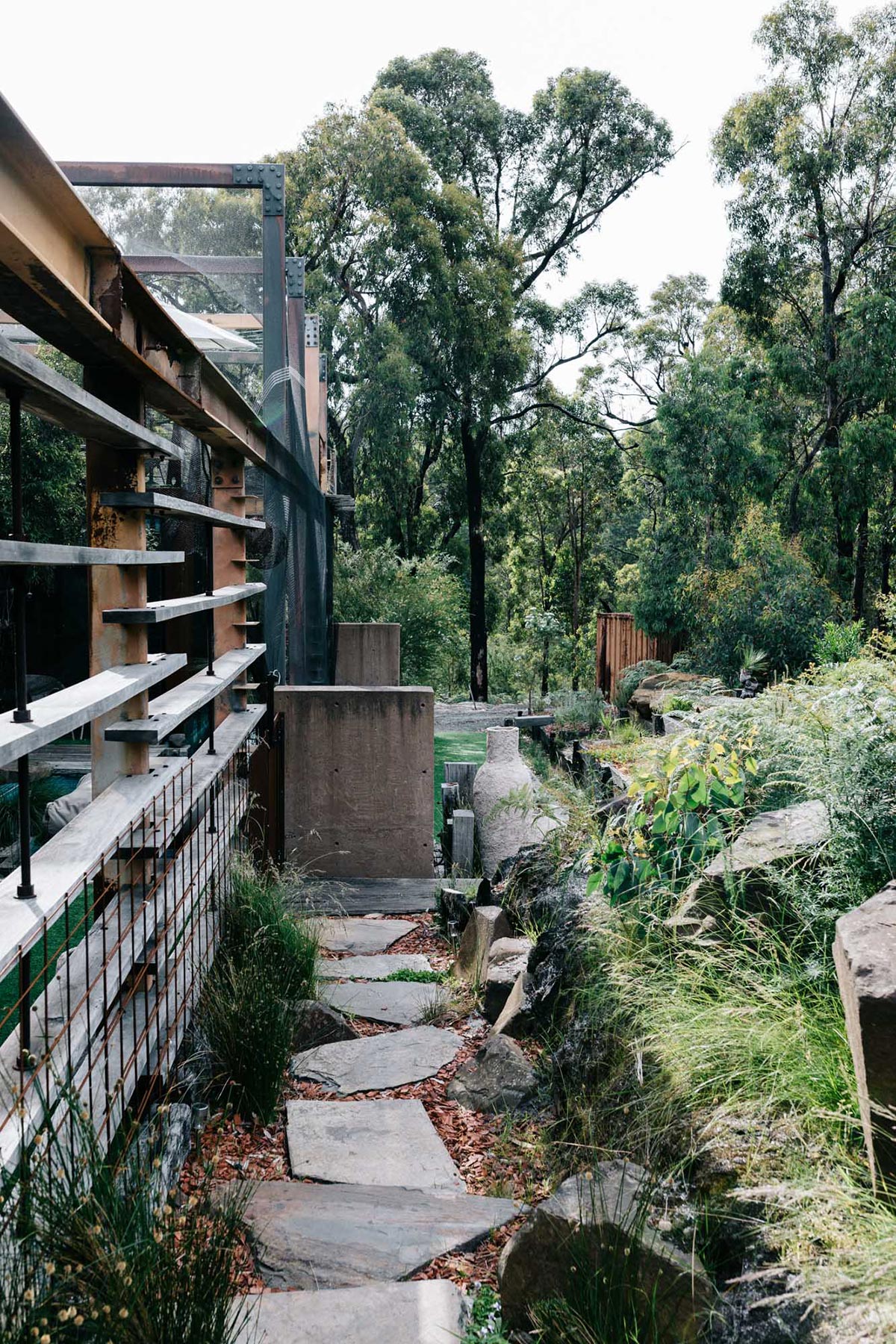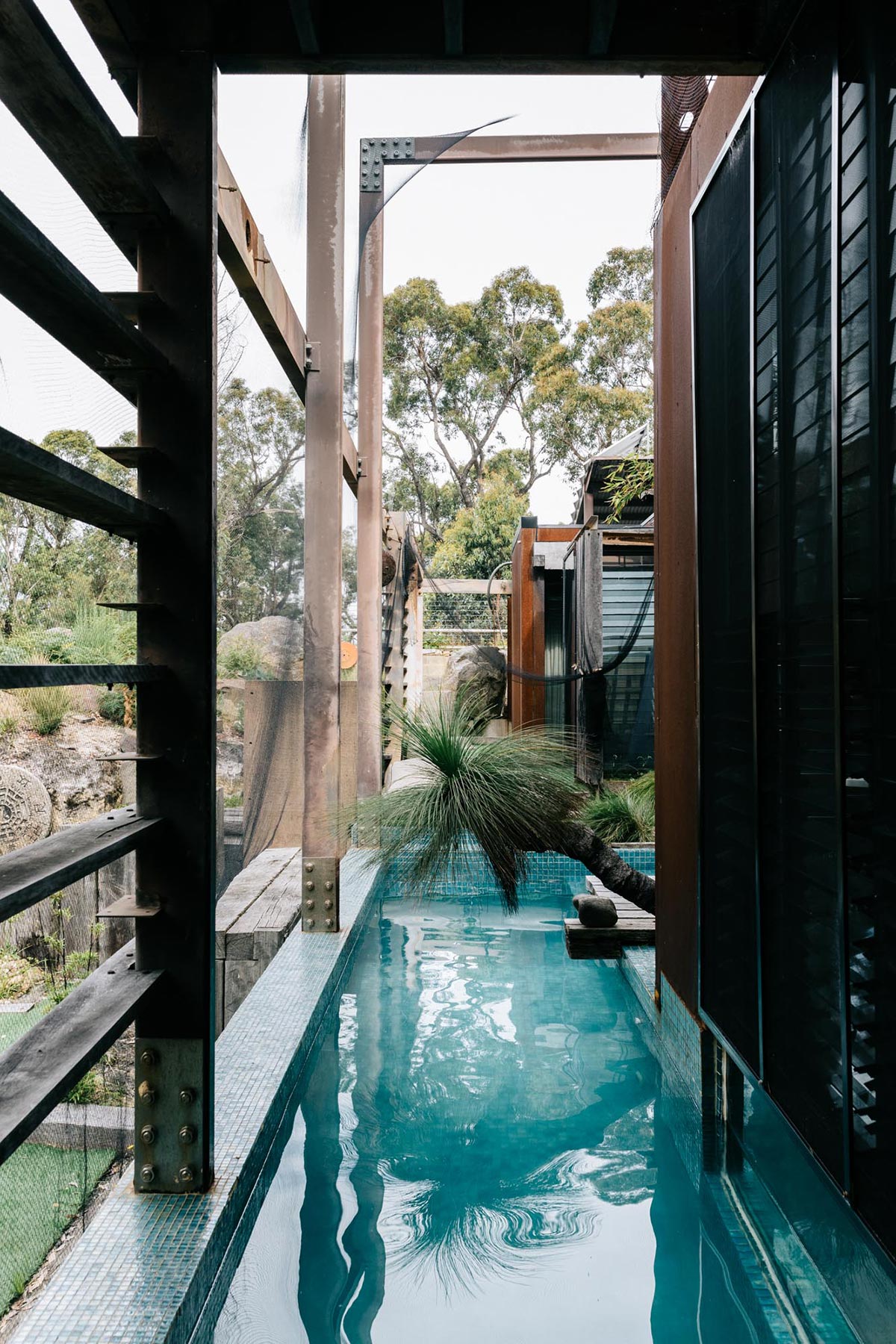 Internally, the beautiful ensemble of materials is carried on throughout the spaces. From the Corten rust sheet walls and ceilings to the reclaimed timber in the bedroom, bathroom vanity, dining table and some flooring, this home accentuates the exquisiteness of contrast through the choice of materials and their beautiful textures. Each space offers intimate views and allows engagement with natural surroundings and kind of allows it to flow throughout all corners of the home while creating an avenue for natural light to seep through. The interior was kept predominantly minimal to give emphasis on the bush surrounds.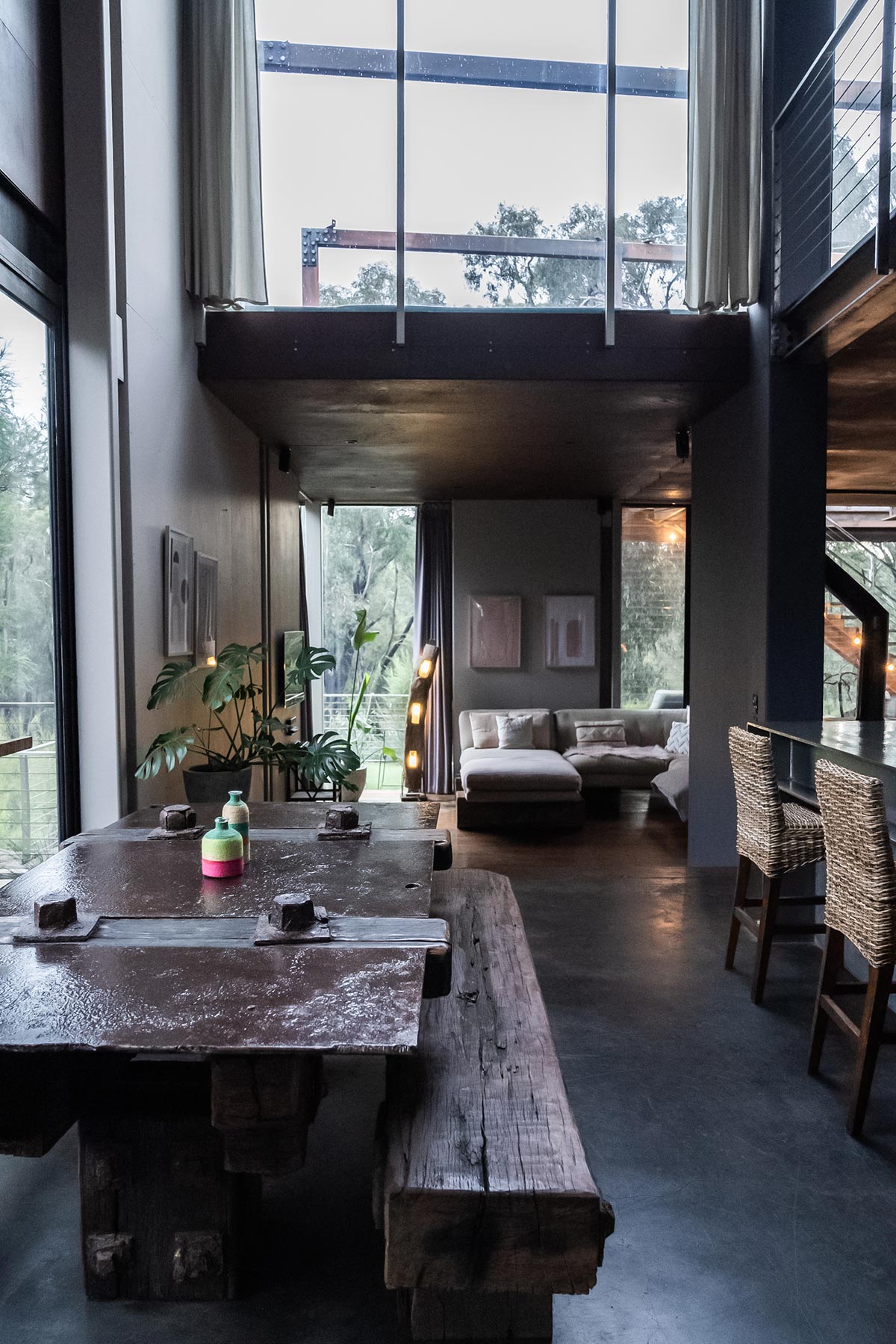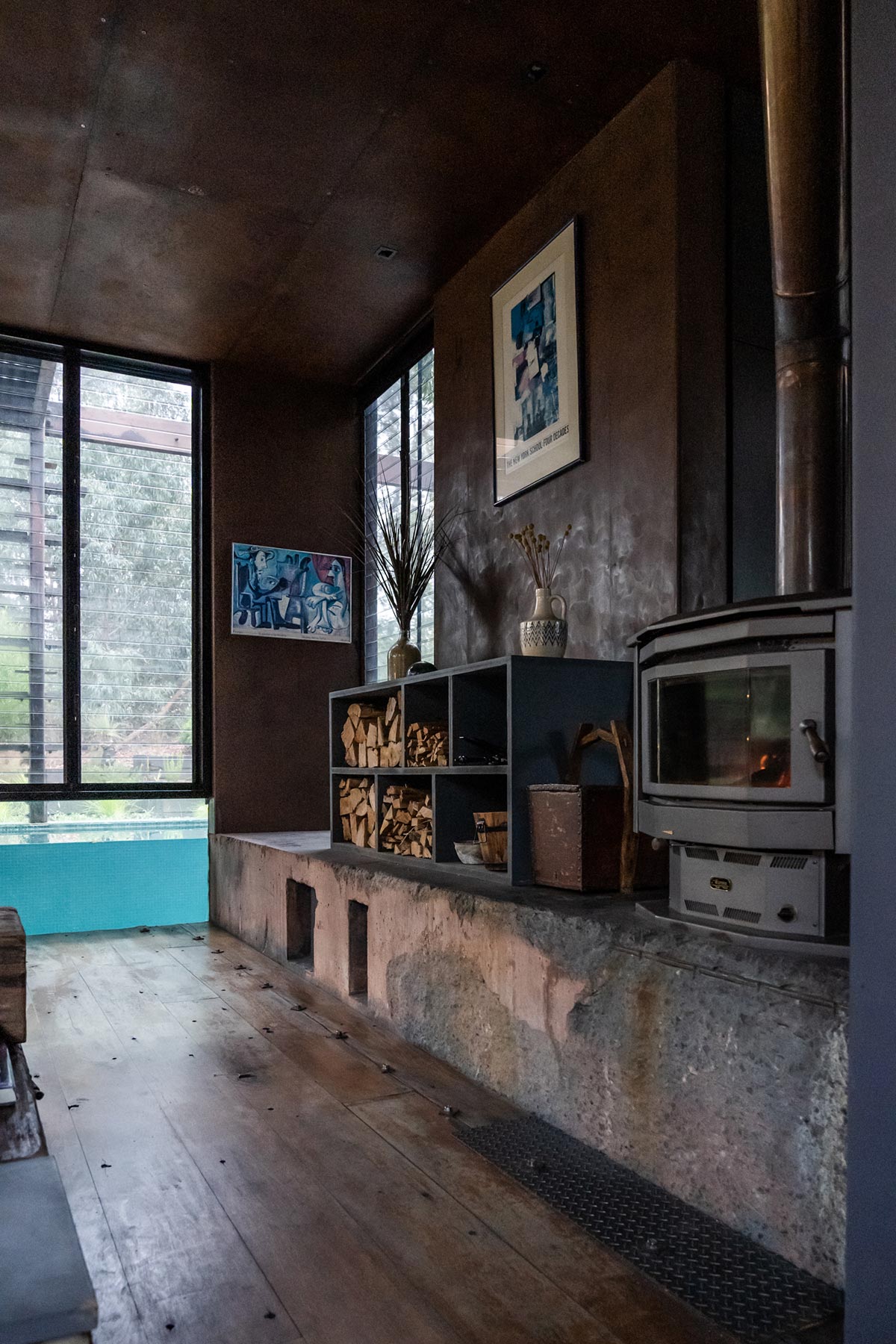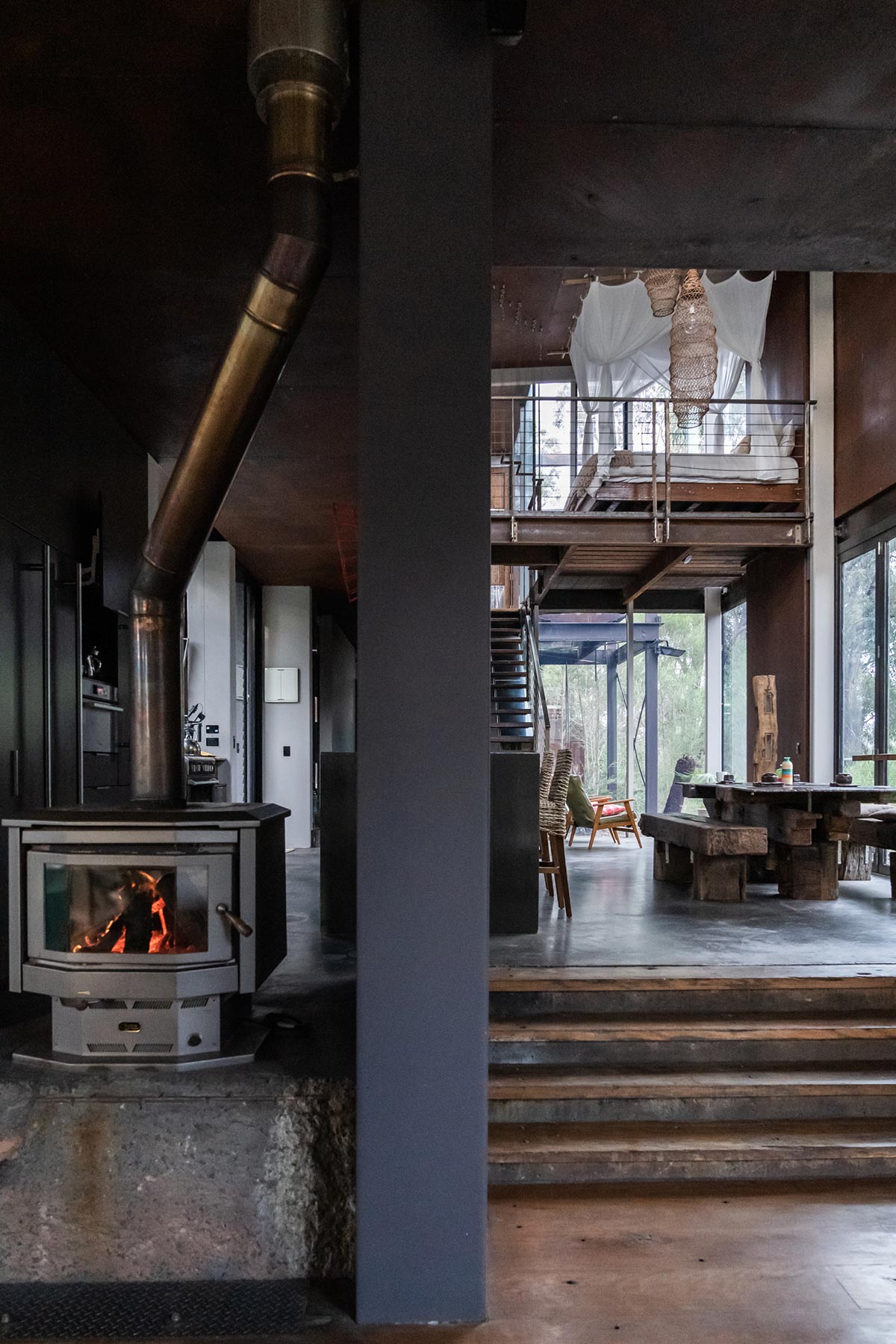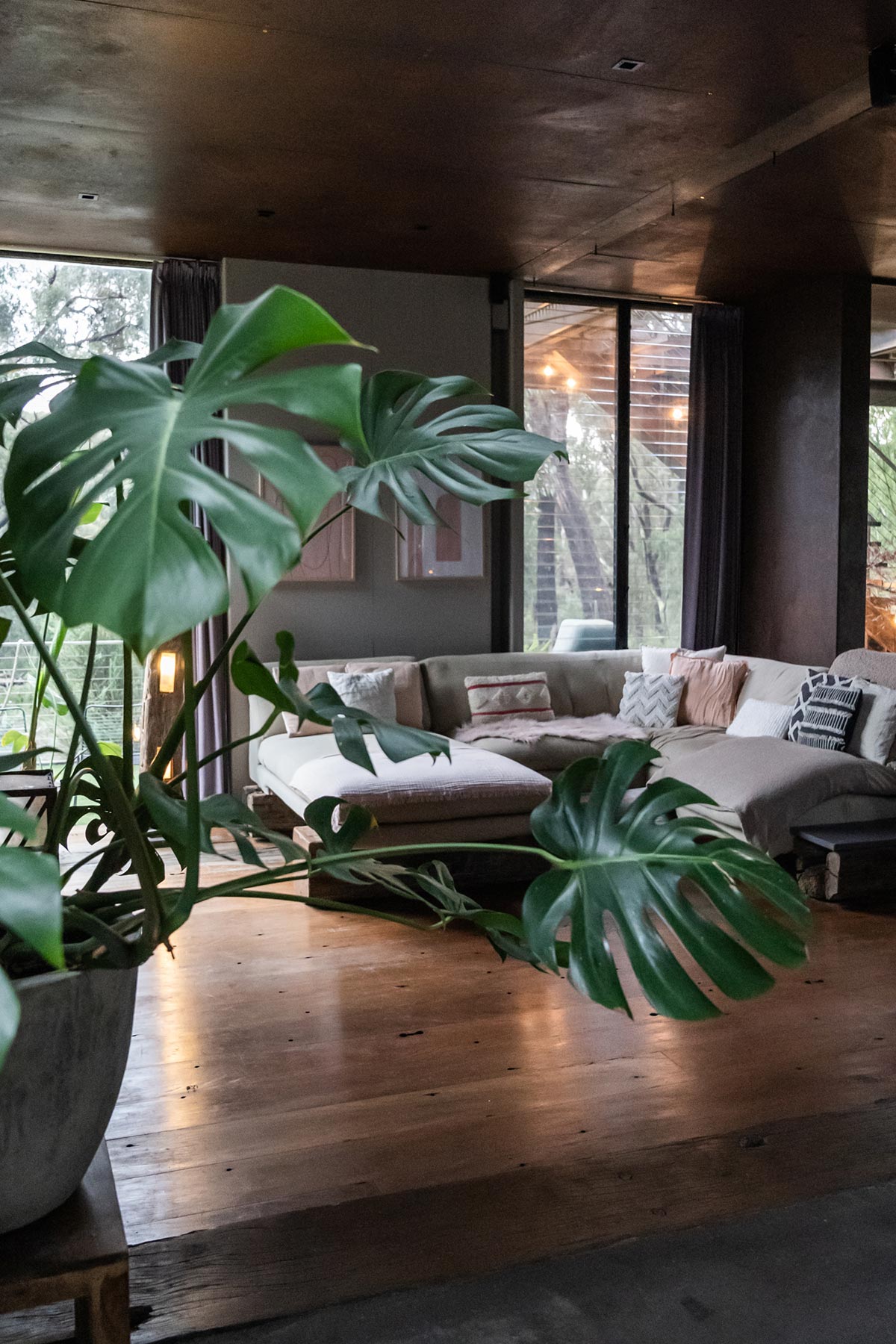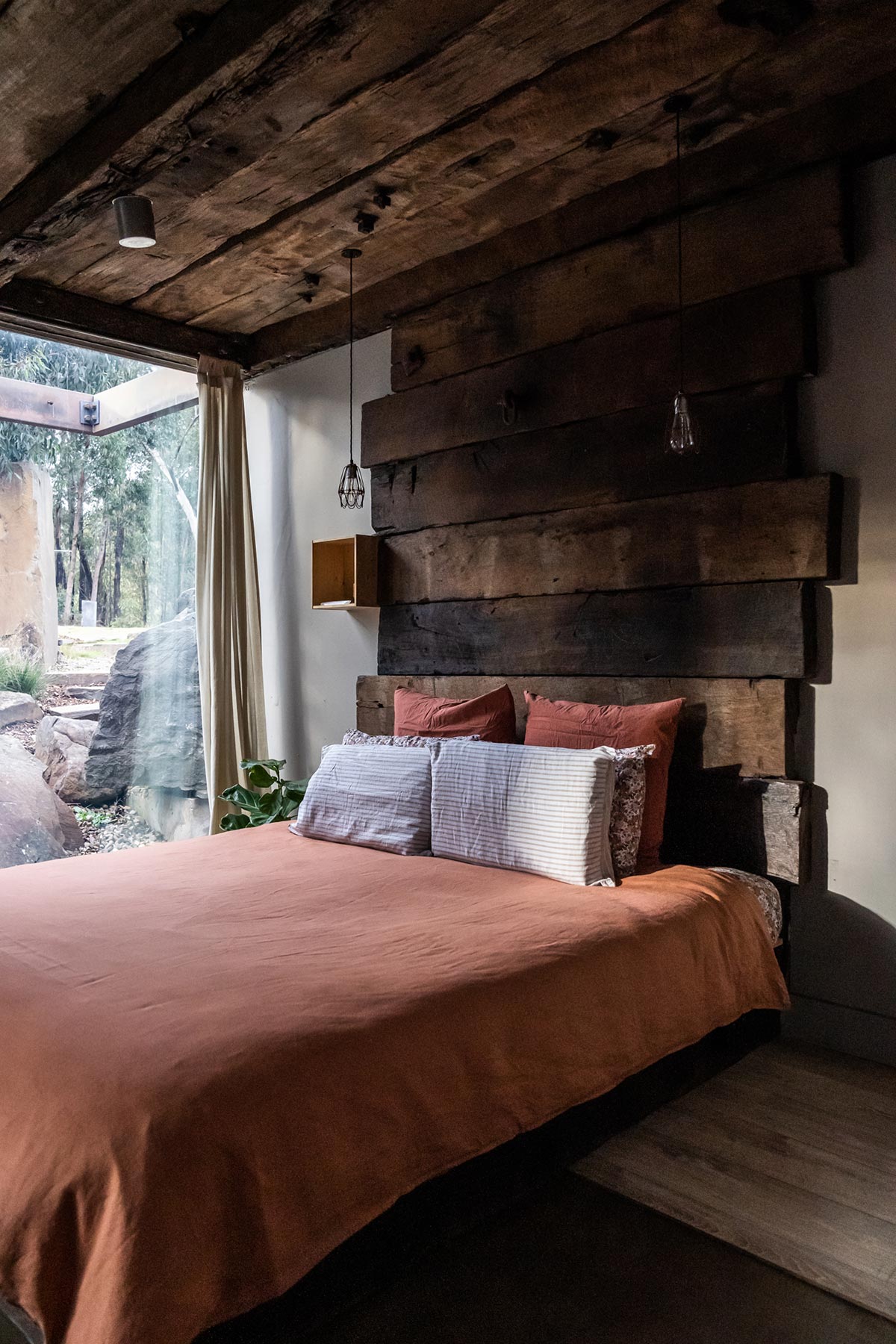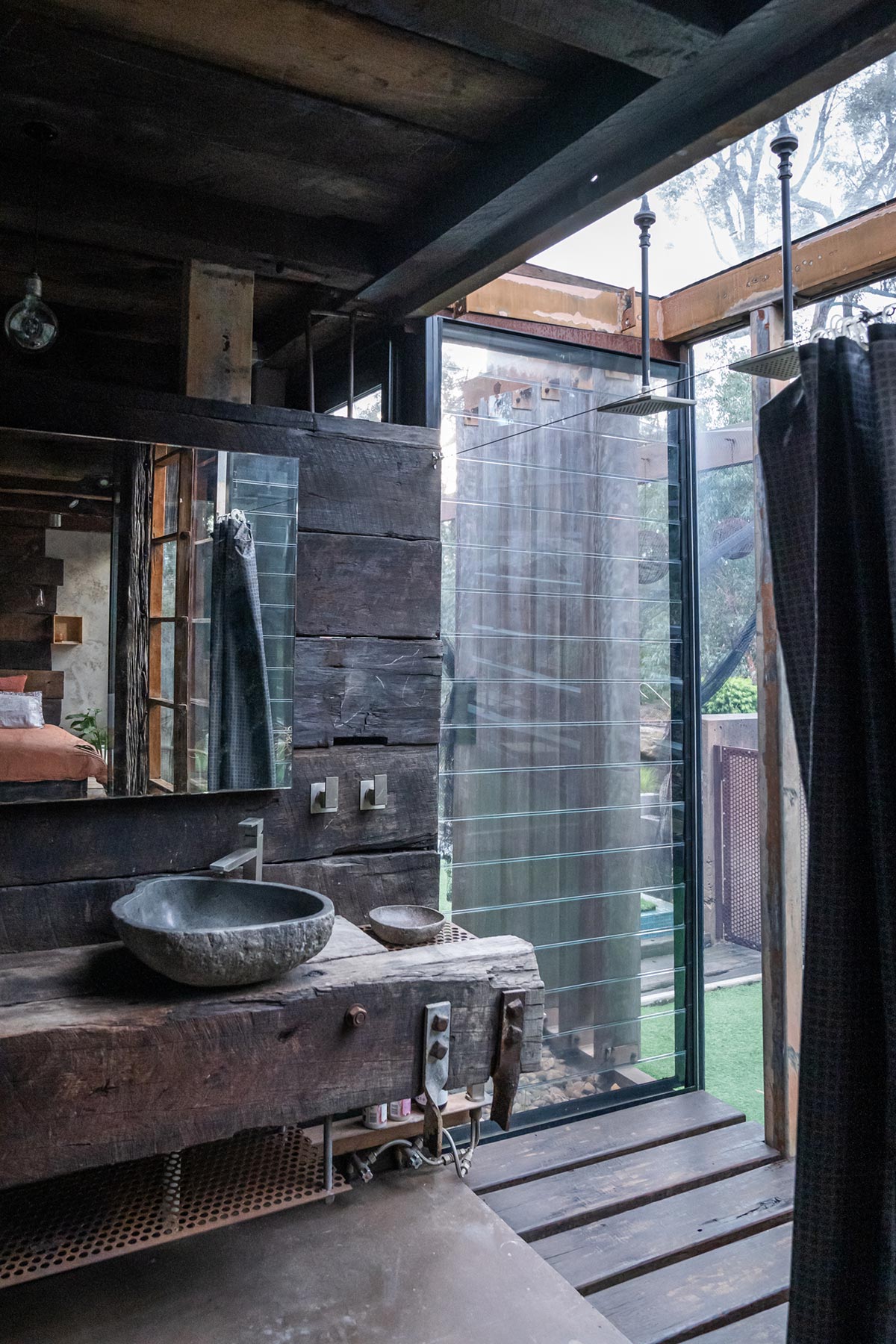 This house is a quintessential organic construction right down to the power source which means it is designed to have a minimal environmental impact. It boasts a state of the art lithium battery storage which means the house relies 100% on the sun for power all year round. The sustainability features are coupled with meticulous planning that ensures that this home will be as healthy as they are beautiful. The energy-efficient design will be able to keep inhabitants cool during summer and warm in winter.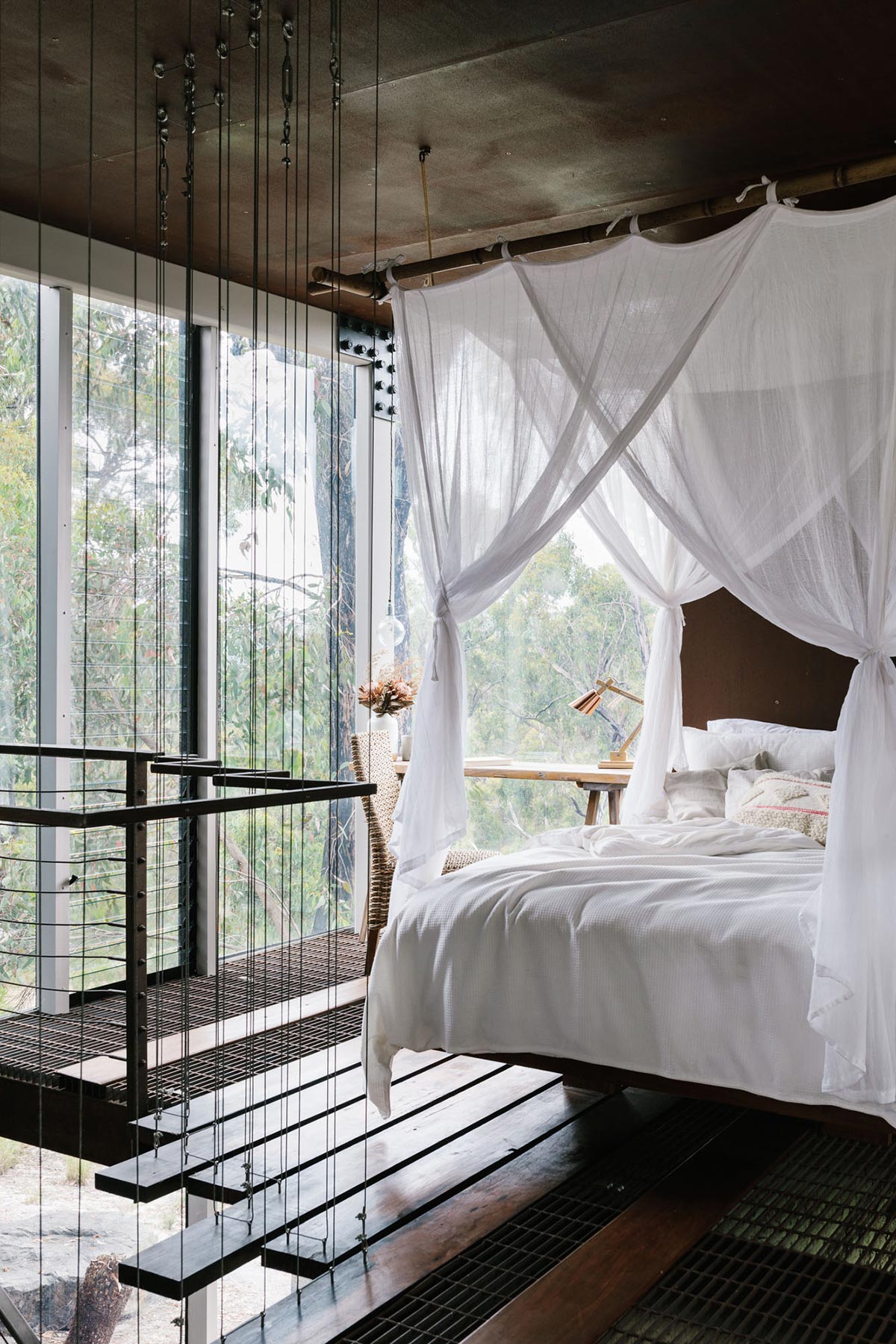 The Callignee Eco Bush House is a low-impact, off-grid retreat that you'd likely want to settle in for the long haul. The simplicity and laid-back ambience don't only create a breathtaking synergy with the bush surrounds and an intimate connection with nature but ultimately, this house is also a treat for your senses!
Want to see it for yourself? Book your stay here
House Project: Callignee Eco Bush House
Location: Callignee, Gippsland
Photographer: Marnie Hawson, Jonno Rodd
Video Host: Lucy Glade-Wright
Video: Jonno Rodd