We recently chatted to Al and Imogen Roberts, who started bespoke furniture business AL + IMO in 2015 when they realised they couldn't afford the furniture they loved. Although they didn't have the money to buy what they wanted, Al and Imogen had the time and the desire to figure out how to make it themselves. They built their first bed on a Sunday in their inner-city, share-house carport with basic carpentry tools and no plan. They absolutely loved the process and knew in that moment this is what they wanted to be doing.
Since that day Al and Imogen been chipping away at their dream of building furniture by the sea. They moved from Melbourne to the Surf Coast in 2016 and started making furniture on weekends. In 2017 Al quit carpentry to focus on the business and then Imogen joined full time in 2020.
George Takes Twelve
1. Pleasantries first… Tell us about who you are and what you do?
G'day! We are Al and Imogen; a husband and wife duo. We live on the Surf Coast in VIC and run our own furniture making company called AL + IMO. Al is a Carpenter by trade and my background is in design & digital marketing.
In May we welcomed our beautiful daughter Marigold and in the same week our pup Edwina… talk about instant family!
2. What's something you do every day?
Drink a STRONG black coffee in bed before the sun comes up.
3. What's been your favourite moment so far in your career?
The days when we quit our 'safe jobs' to focus AL + IMO full time!
(Al in 2017 and 2020 for Imo)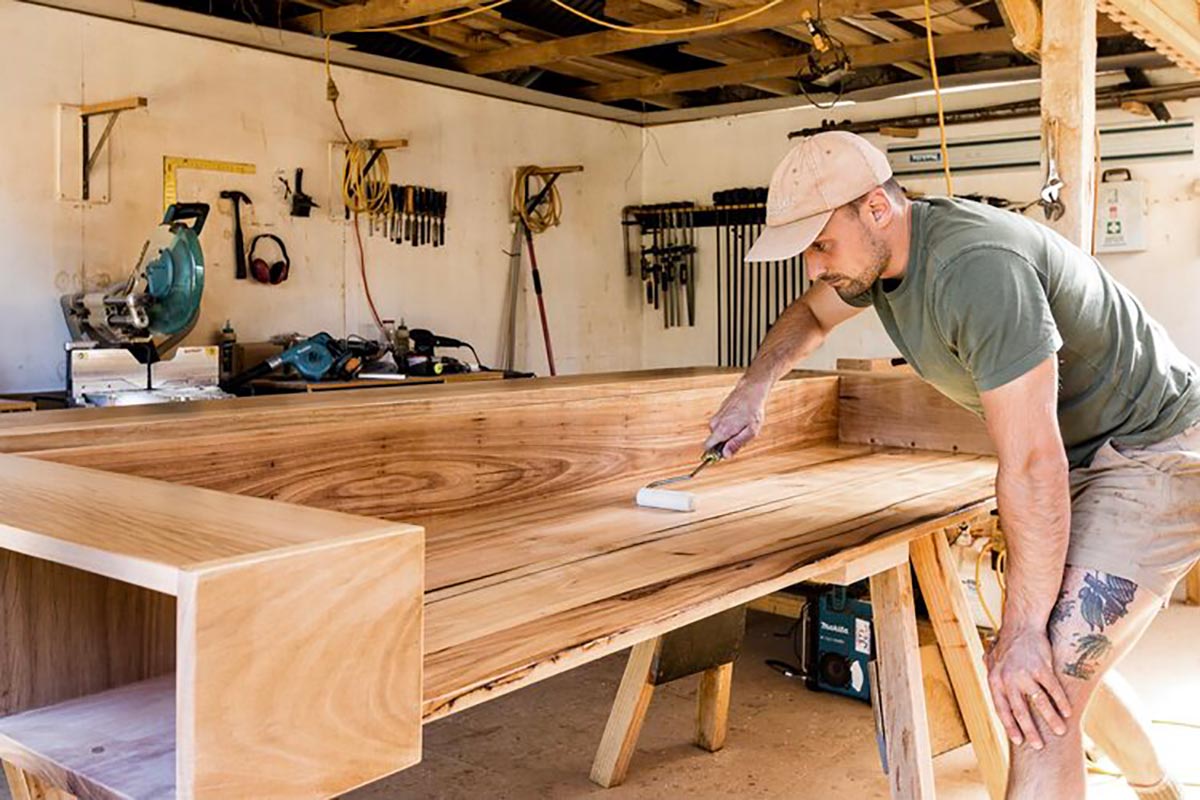 4. What's the most treasured belonging/item in your own home?
I'd say the furniture we designed and built for Goldie's Nursery… we spent most of my pregnancy in the workshop together which now in hindsight was really good quality time just the two of us. Then bringing Goldie home, putting her in the cot, feeding her in the rocking chair… there's already so many beautiful memories attached to the pieces. Hopefully they become family heirlooms passed down in the family over time.
5. What does your average work day look like?
Every day is SO different, particularly now with a tiny baby who calls the shots! We're usually awake sometime between 4.45 am-6 am. Strong coffee in bed, if the weather is nice we'll go for a walk along our beautiful coastline.
Al's in the workshop by 7 am and I spend the day doing random tasks – emails, designing, content creation etc. Photoshoot days are LONG… we created a photo studio in our house in 2020 during lockdown as we couldn't travel. It consists of us moving pretty much all of the furniture in our house, rotating a false wall and setting up a 'bedroom suite'. We usually shoot 1-2 times per month.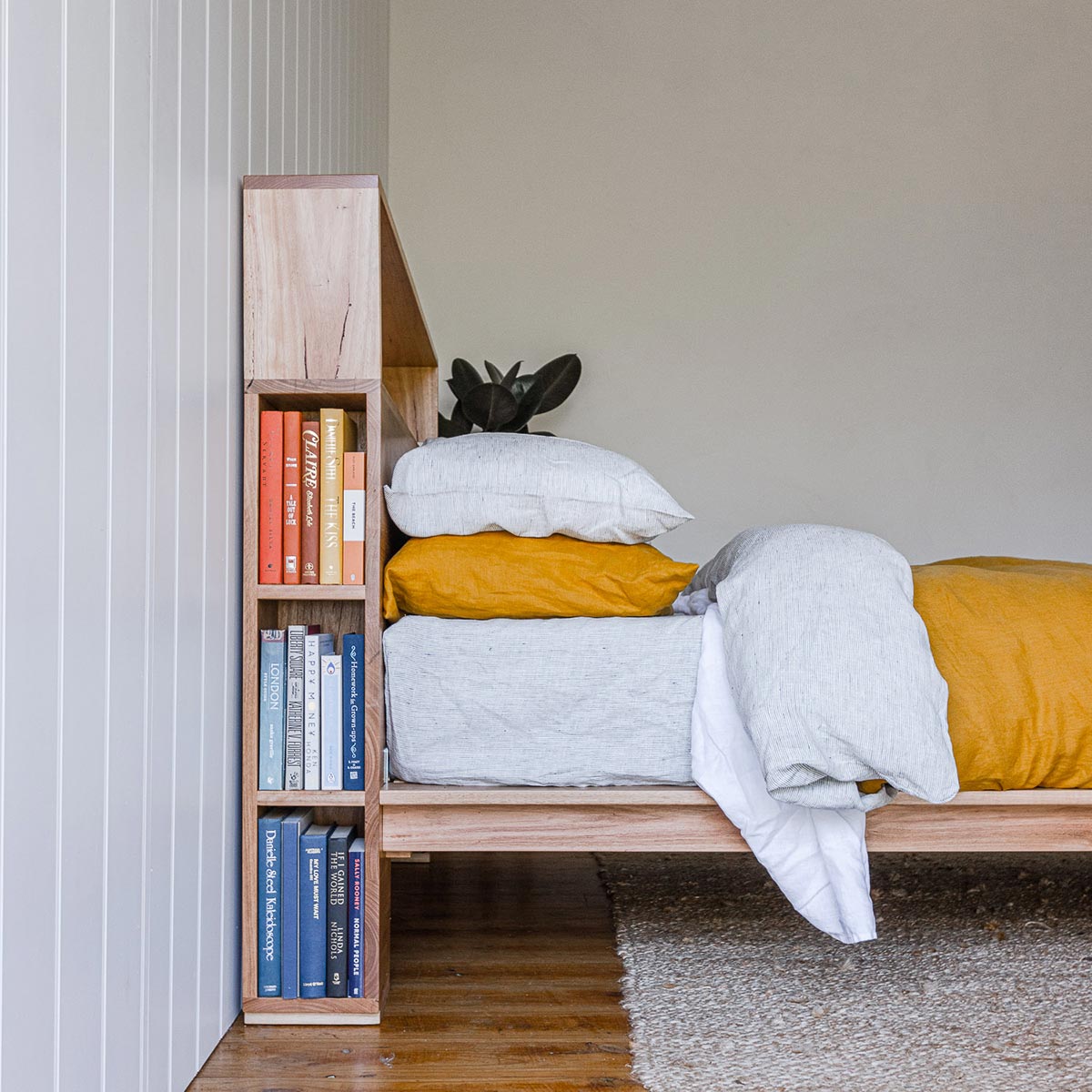 6. Can you pinpoint the moment what you do turned into a profession for you?
We were travelling in Europe and while we were away the orders just kept rolling in.. when we arrived home we had enough work for Al to move full time. I joined a few years later!
7. What's a skill you want to accomplish in 2021?
Balancing our new family life whilst running a business. Our priority has always been lifestyle so it's important that we are really realistic about how much work we can take on … which is hard when you're a 'yes person'. Boundaries and balance?
8. If you could collaborate with anyone (brand or individual) who would it be?
Lucy & Jonno, let's do something cool together?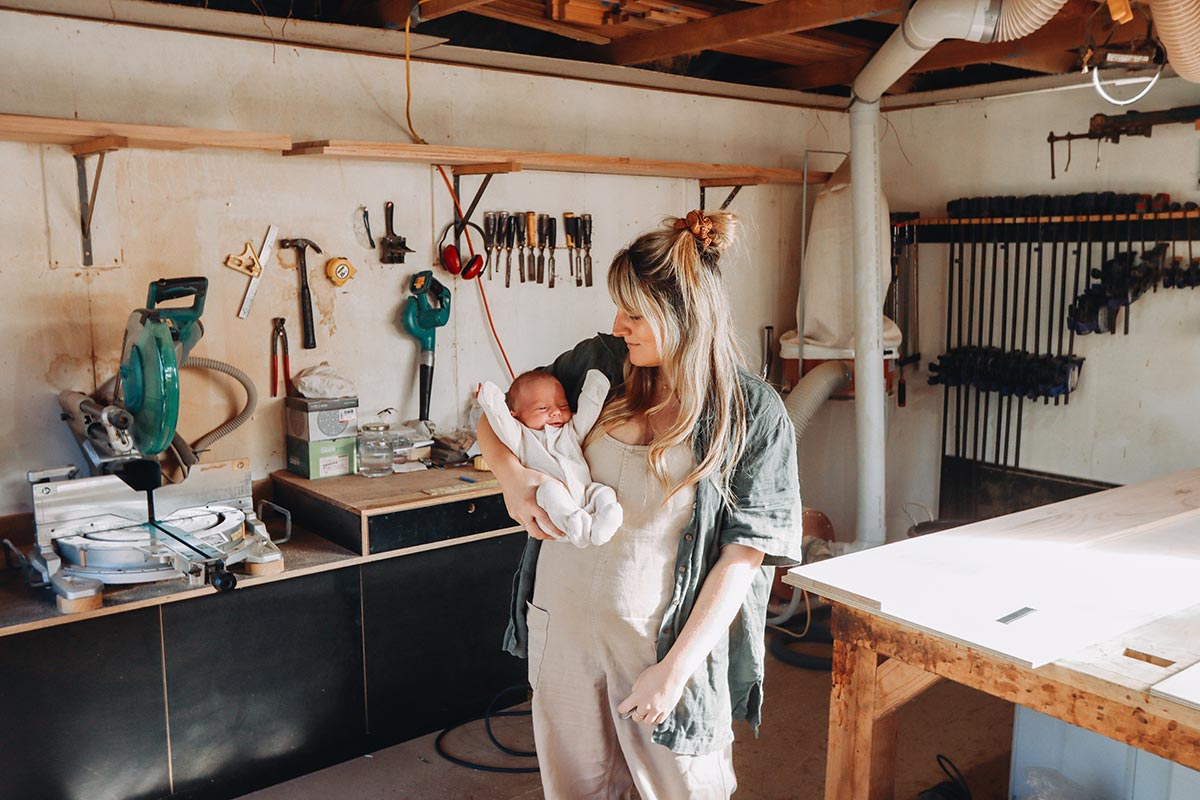 9. If you could see your work displayed absolutely anywhere, where would it be?
We absolutely love to travel and stay in quirky accommodation and always makes notes of what we liked and didn't like. One day we want to build and furnish a place for people to come and experience.
10. You've got a week off… where are you headed?
Up to my hometown, Cairns. Tropical North Queensland always serves up a good dose of nature!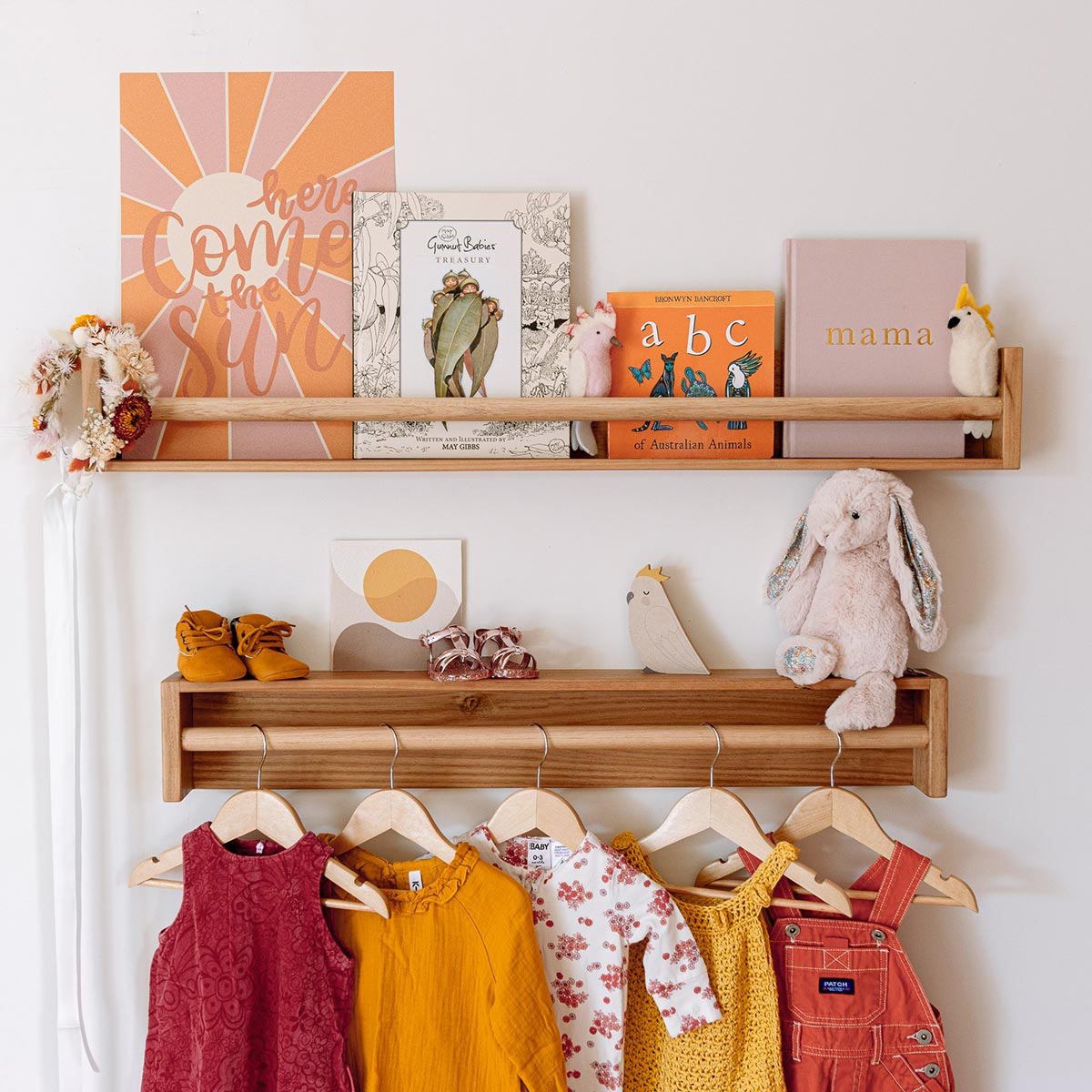 11. What's your favourite project/design so far and why?
We built a really fun bed last year for Sage & Clare. It's a combination of our popular Bookshelf Bed + Ledge Bed with a desk in the back for the ultimate working from home setup.
12. What's next for you? Any exciting new projects in the pipeline…
We're currently designing our first home with the build starting in a couple of months. We'll be doing a lot of the work ourselves and will share our journey along the way… so fun to start from scratch and design furniture and joinery for an entire house!

Meet the Maker Radio
Workshop Groove
"Take a dance break and get groovy with some of our fav songs." – Al and Imo
Where to find Al + Imo
Name: Al and Imogen Roberts
Business Name: AL + IMO
Job Title: Furniture Maker + Designer
Website: alandimo.com.au
Instagram: @al_and_imo_handmade
Photography by Al and Imogen Roberts