It's no secret that building or renovating a kitchen really puts your decision-making skills to the test, and we'd argue the style and material you choose for your splashback will be up there as one of the most important. A splashback has a huge visual effect on your kitchen as it's a vertical surface, but it also needs to function well – it needs to be easy to clean and be hard-wearing. We've rounded up a few of our favourite splashback options.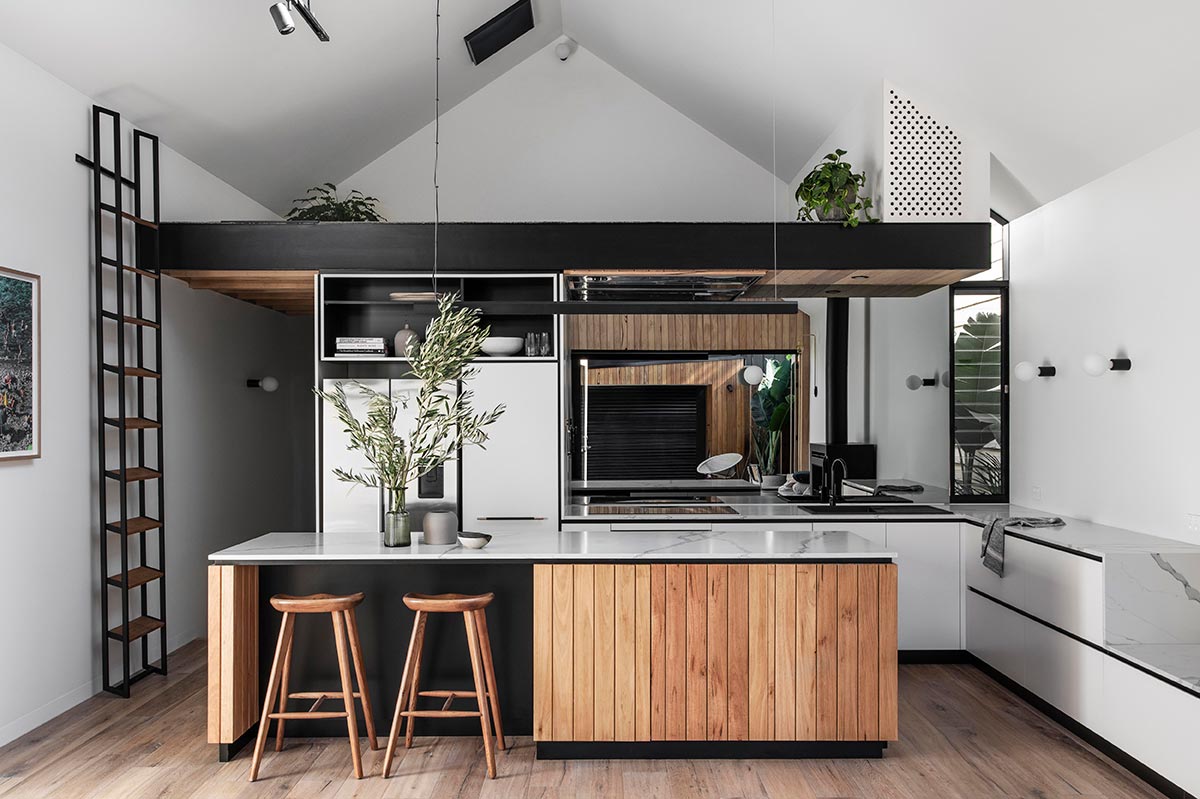 Mirror
A mirror splashback is can be an effective choice if you're working with a smaller or darker space. It creates an illusion of extended space, and reflects light, adding the feeling of two important elements to your kitchen. Be aware, mirror splashbacks do require a bit of added cleaning to keep them looking their very best. Windex at the ready!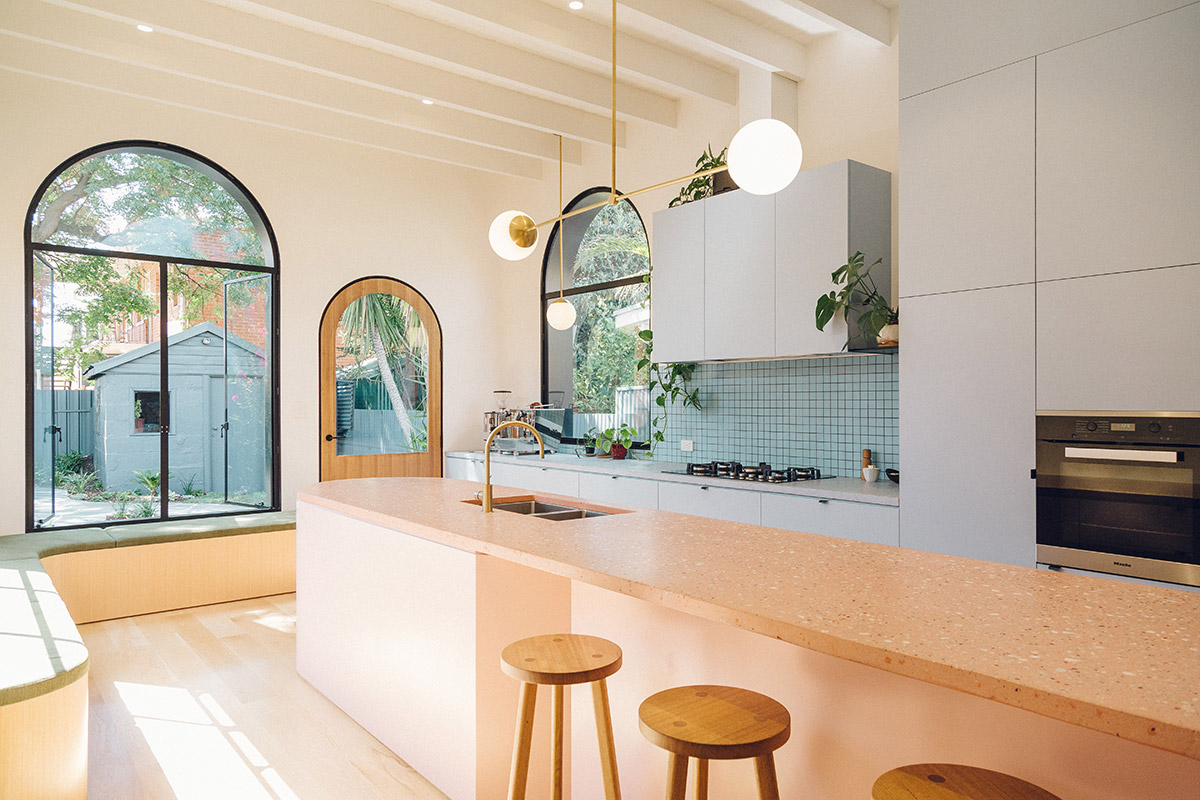 Coloured Tiles
A coloured tile used as a splashback can be a great way to bring colour to your kitchen in a way that is hardworking, but not overpowering. There are endless tile configurations (we've covered off a few here) and you can choose whether to stick with one consistent colour, or mix it up to create depth and interest. The size and configuration of tiles you choose will have a big impact on the look and feel of your kitchen.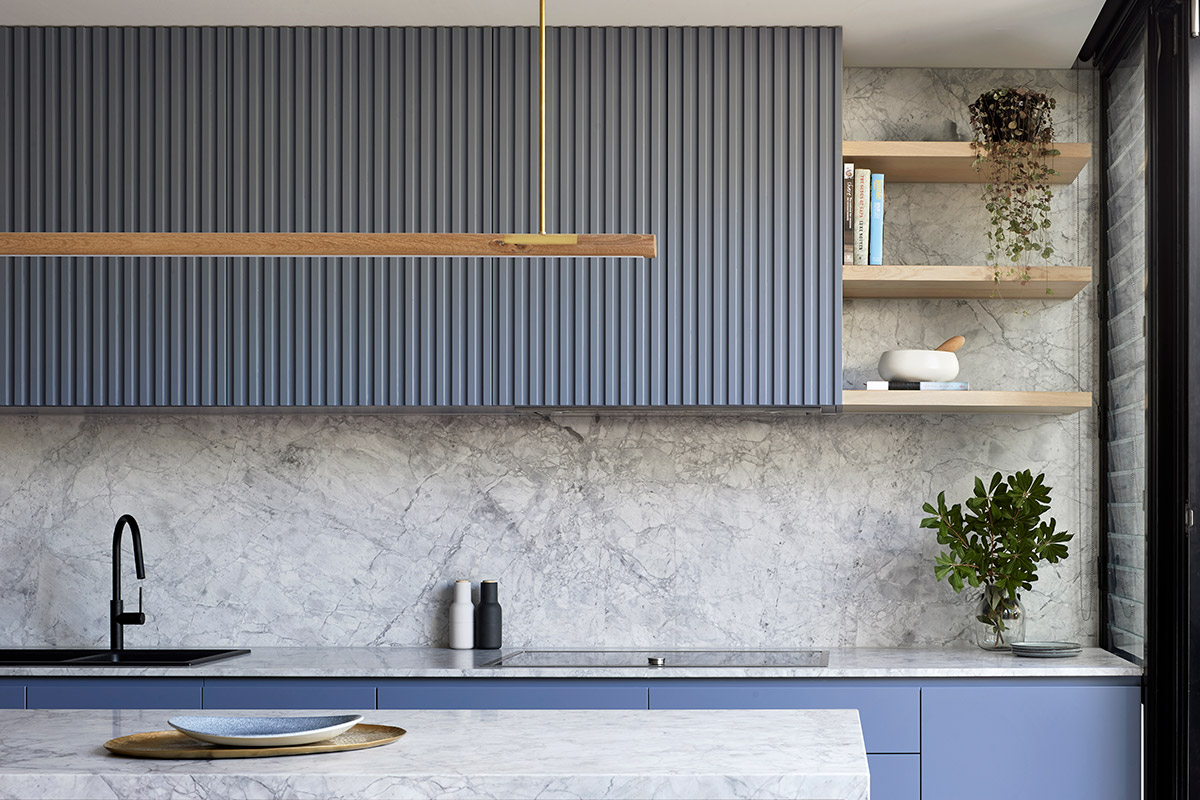 Material Extension
No matter what material you choose for your kitchen bench, extending that material to be your splashback visually draws the eye upwards and creates clean lines and consistency within your kitchen design. If you're wanting to minimise the number of different materials, colours or textures in your space, extending your bench material is a great option. It works particularly well with stone, stainless steel, or timber benchtops.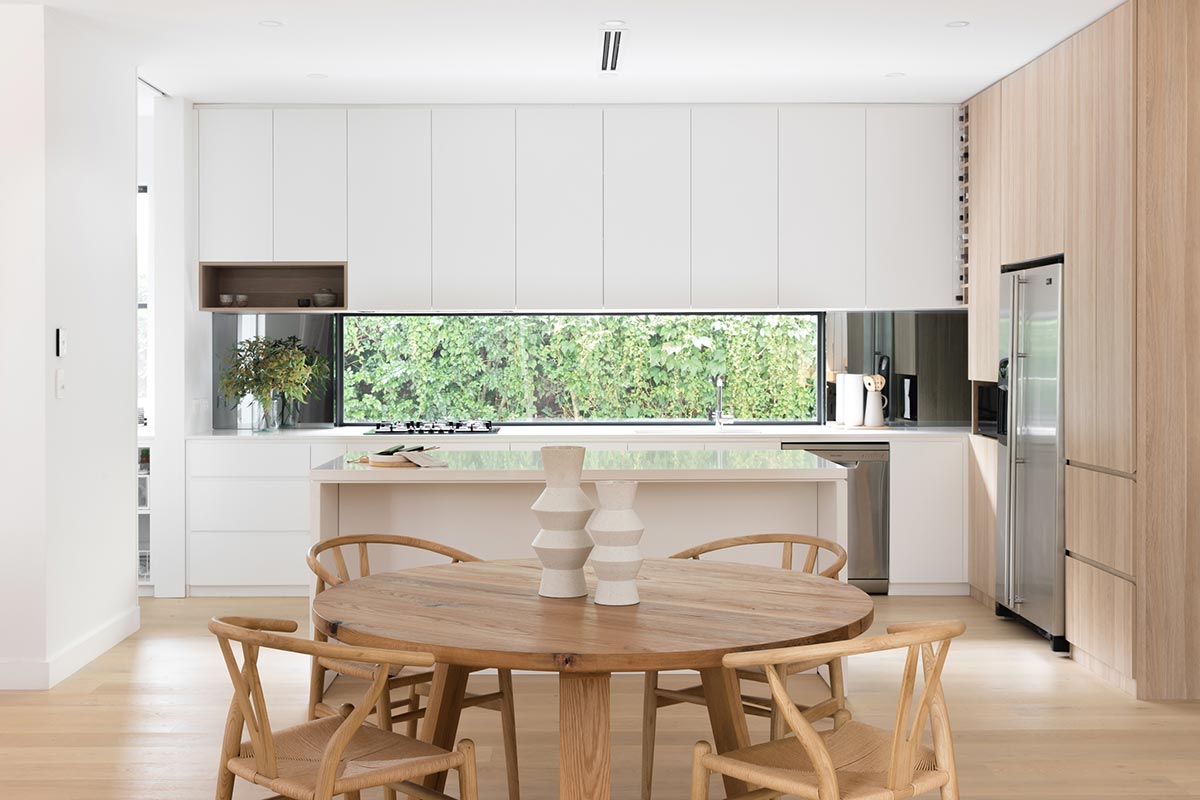 Window
If your kitchen is positioned in such a way that you can put a window where a splashback would usually sit, this is a great option to let in natural light. Make sure it's double-glazed – if your kitchen is anything like ours, things get hectic and a pot or pan would eventually go through a single-pane window. Easy to wipe clean and an additional source of light makes it a win-win material. Bonus points if there's a great view out the window!
Feature image: WOWOWA Architecture, Photography by Martina Gemmola