It's our favourite time of year again when we get to take you on a glorious Let Us In home tour that you can win! We visit this year's grand prize in the Royal Melbourne Hospital Home Lottery and this contemporary $4.7 million dollar home in Glen Iris is absolute designer heaven. Take the full walkthrough and purchase your ticket to be in the running to win.
A collaborative effort from Mazzei Homes, Webster Architecture, Nathan Burkett Landscape Design and Simone Haag. This 4 bedroom Mazzei home comes fully furnished including a cool $50,000 in gold. Set on a 696m2 block the home itself occupies 454m2. The zoning of this home works really well and the variance in floor levels facilitates this. There are 4 split levels across the ground floor of this home with three distinct zones.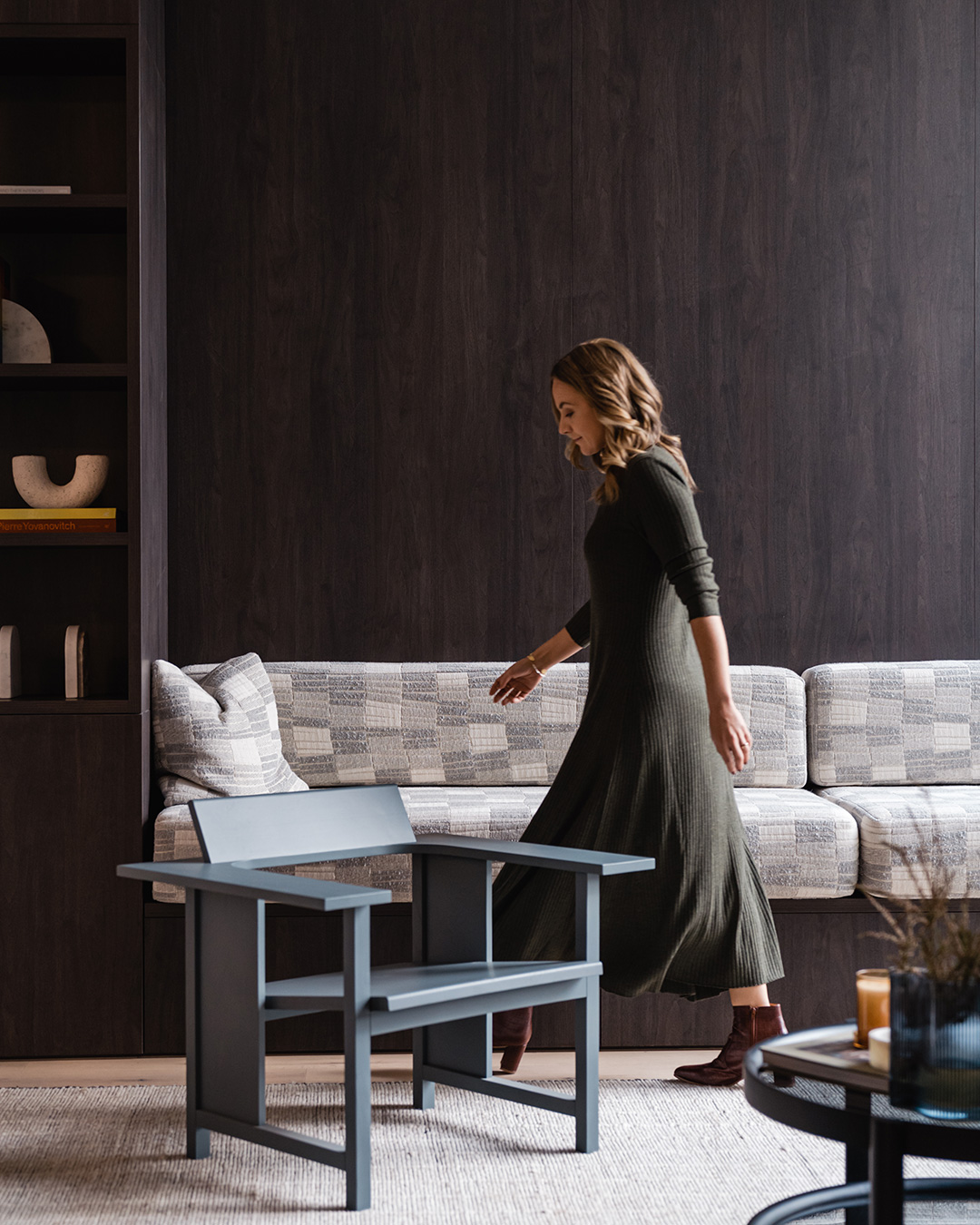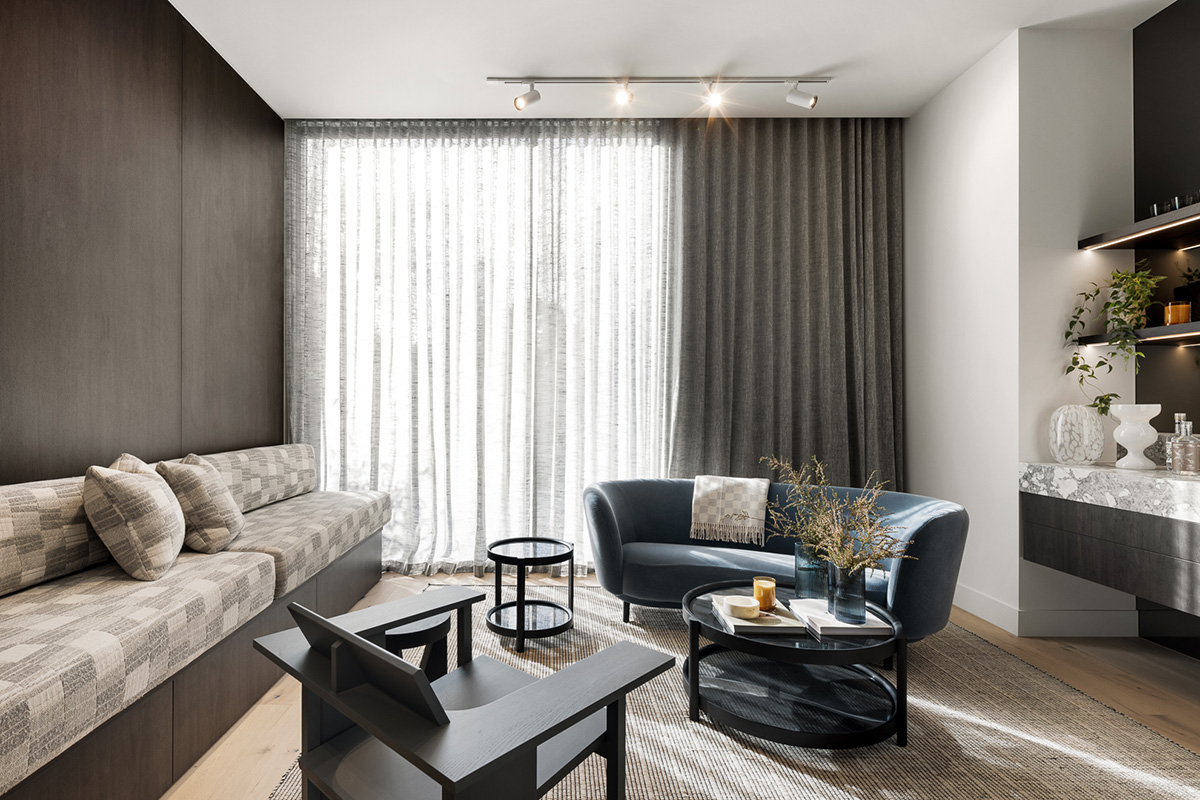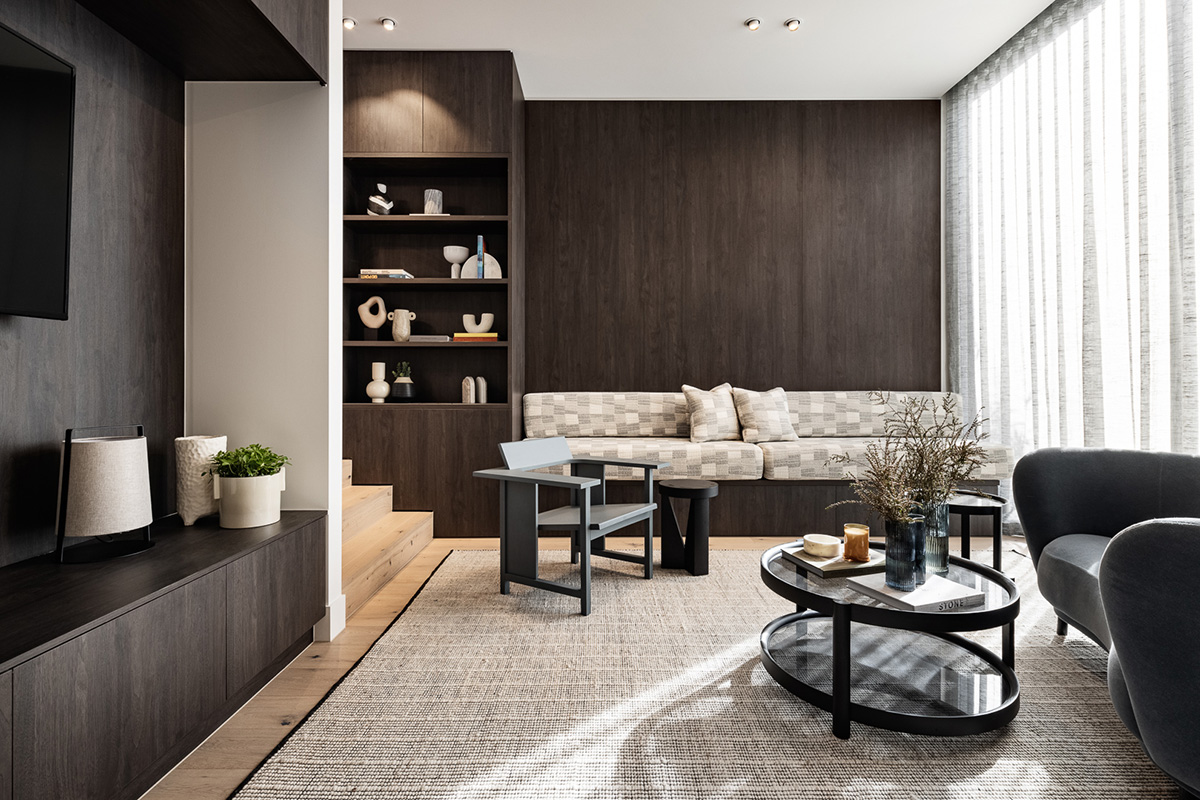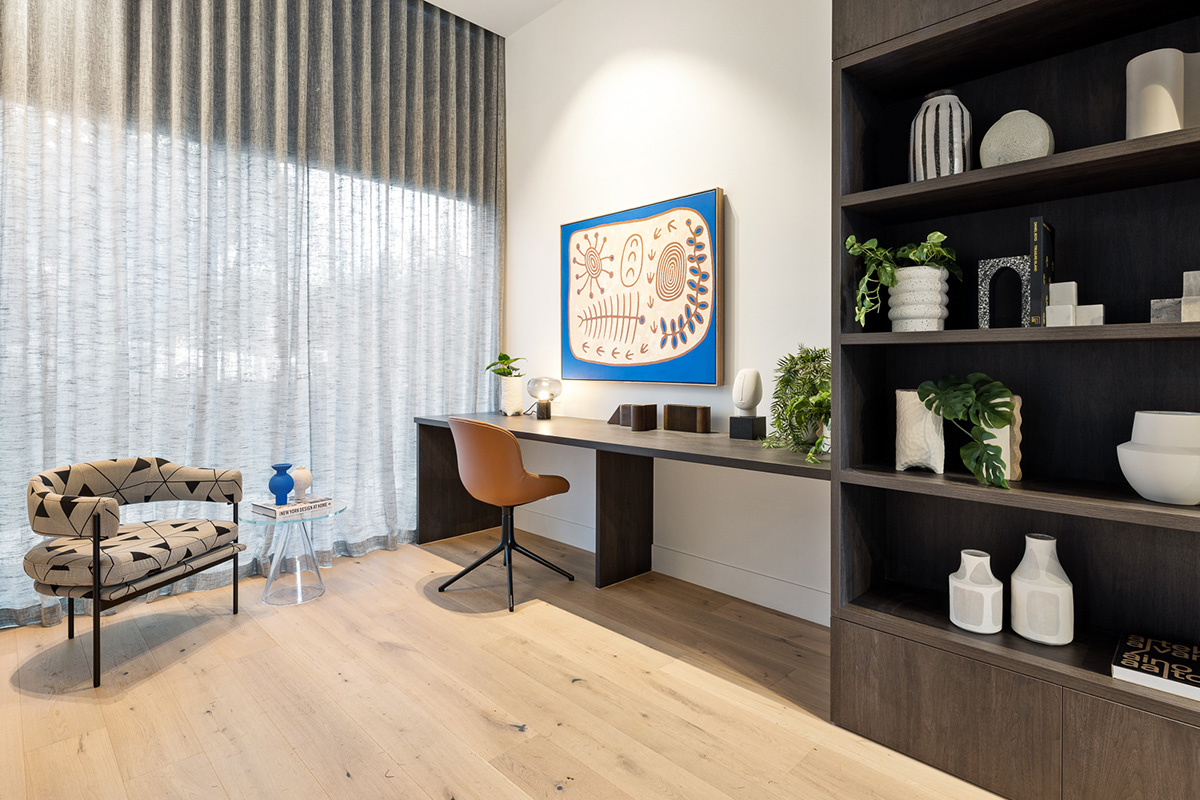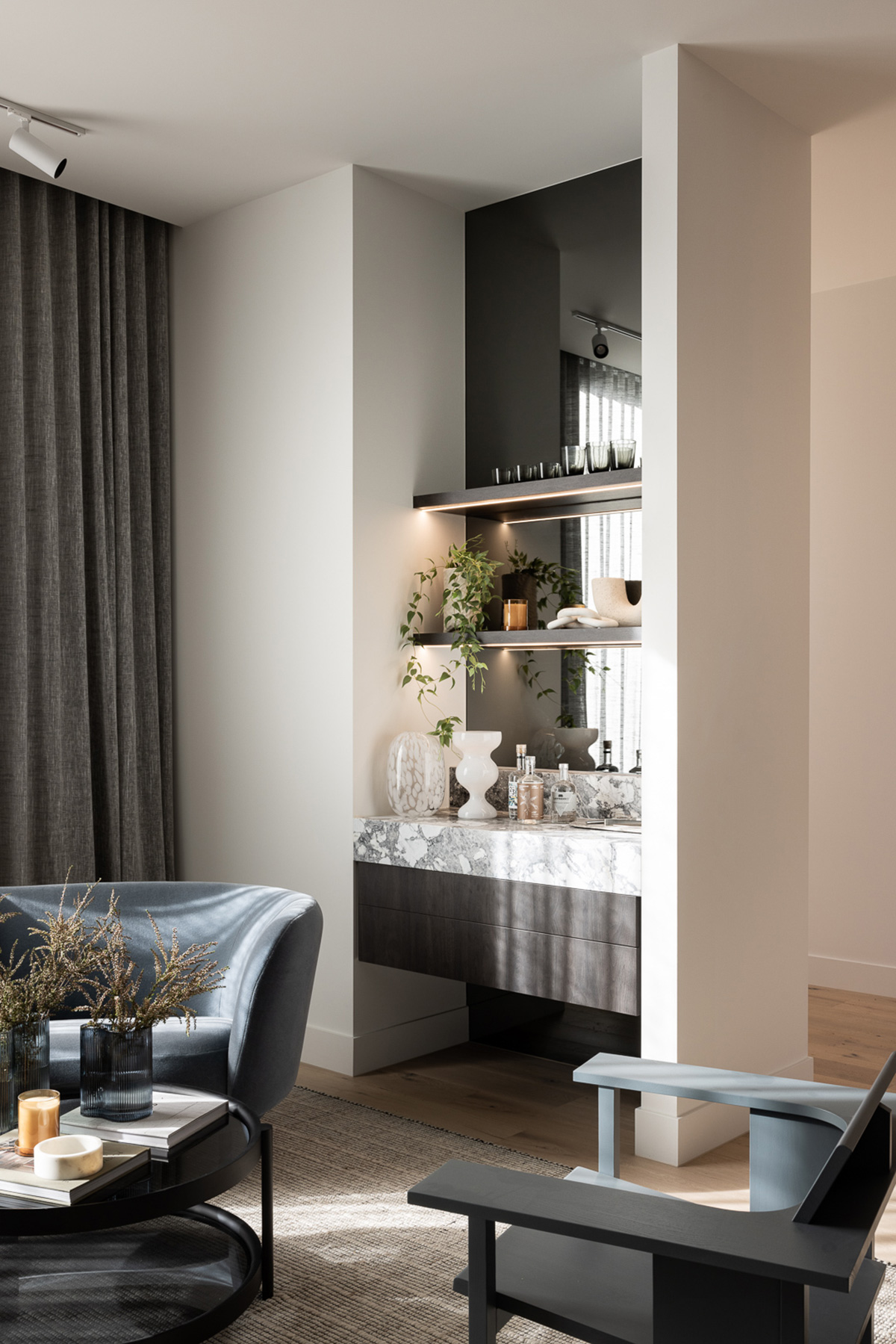 The front of the home is all things business with a dedicated work space. With a study, integrated sitting room and multiple zones to work from this is really the next evolution of the home office. Dan Webster of Webster Architecture spoke of this design and noted that there is a definite trend in people wanting more than just a standard 2x3m room to work from. "This space has flexibility. We wanted it to feel like an office environment you'd enjoy arriving to each day. The integrated sitting room and layout allows the ability to have clients visit, as well as also being an elevated space for social occasions."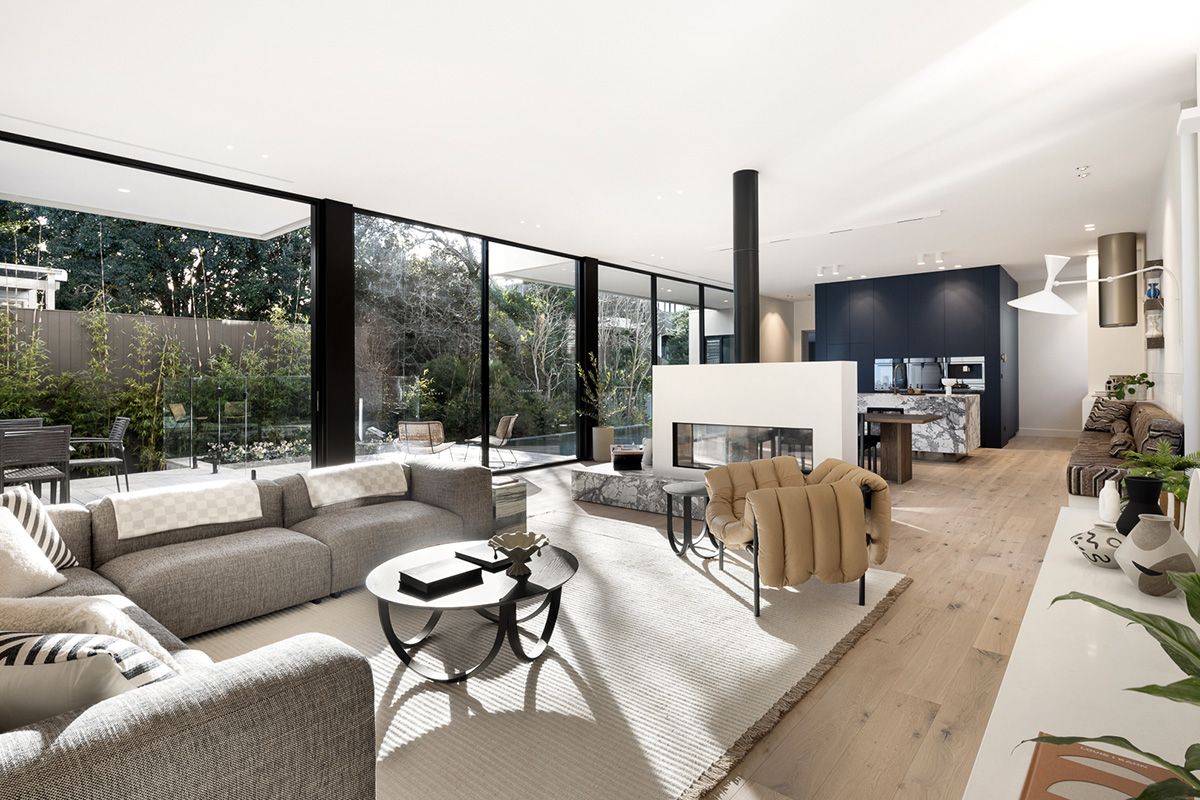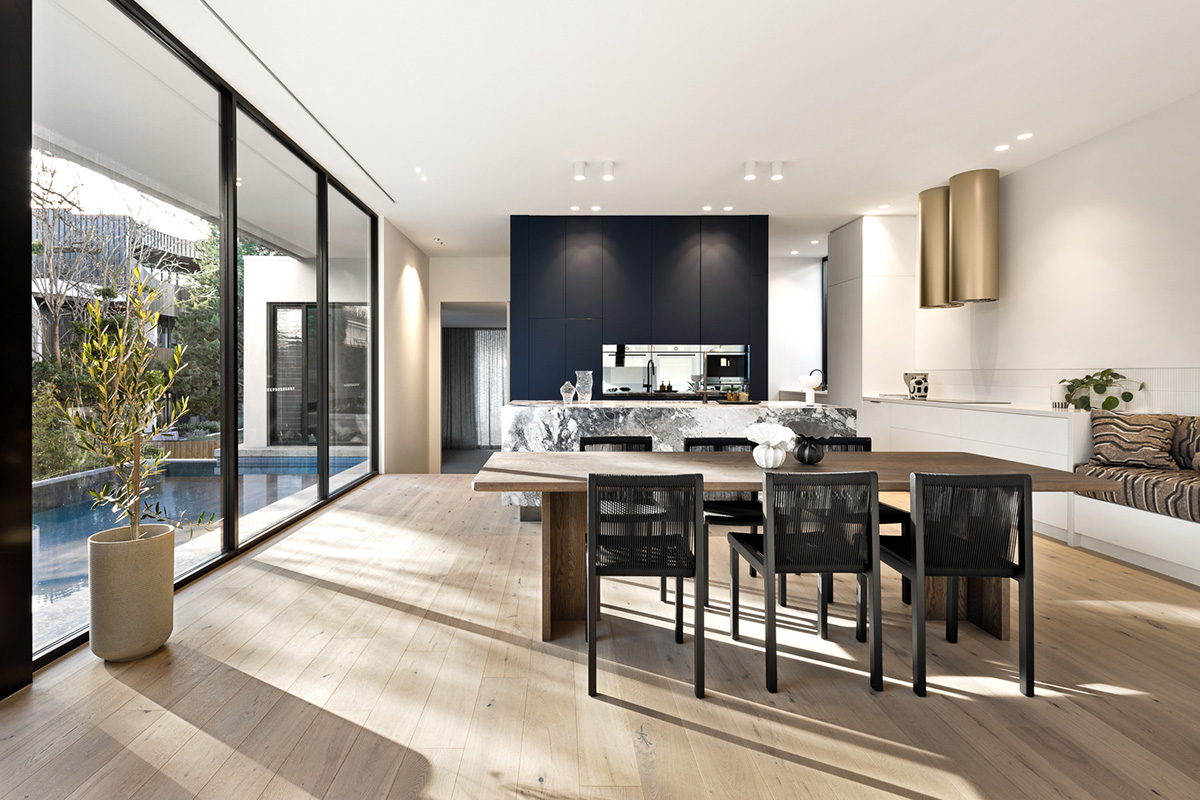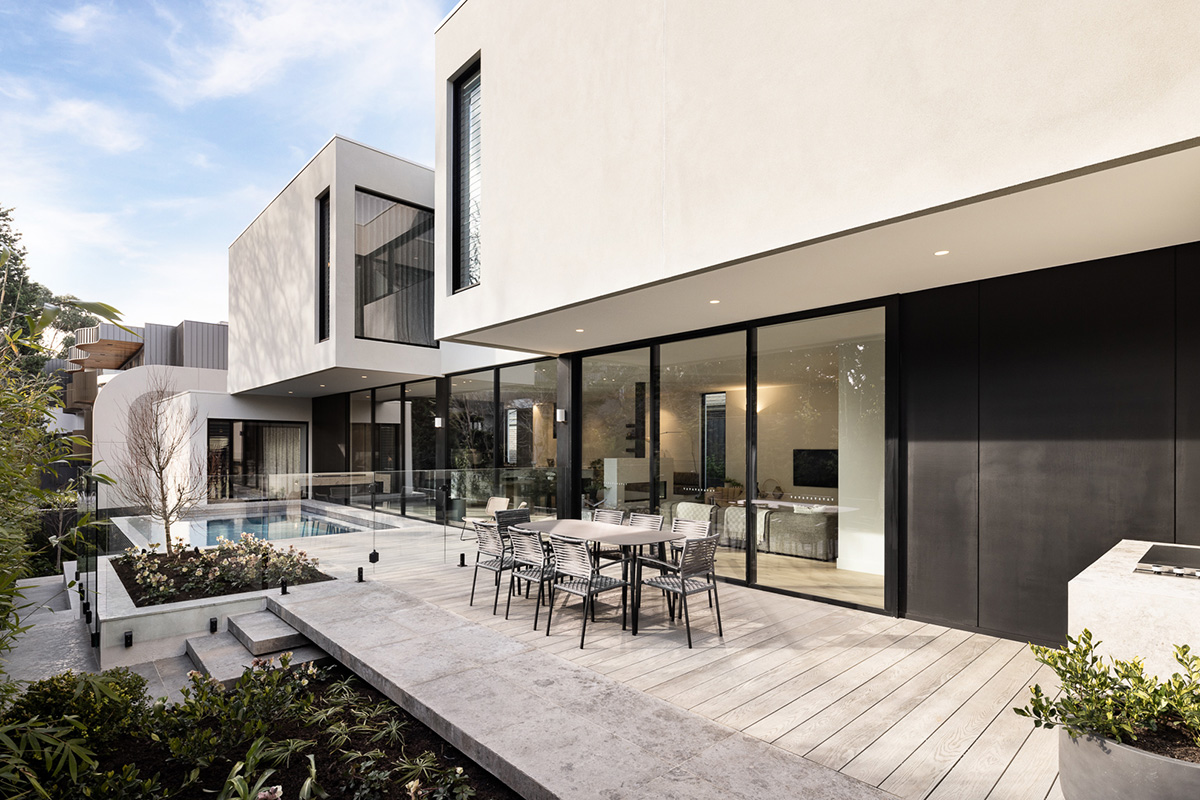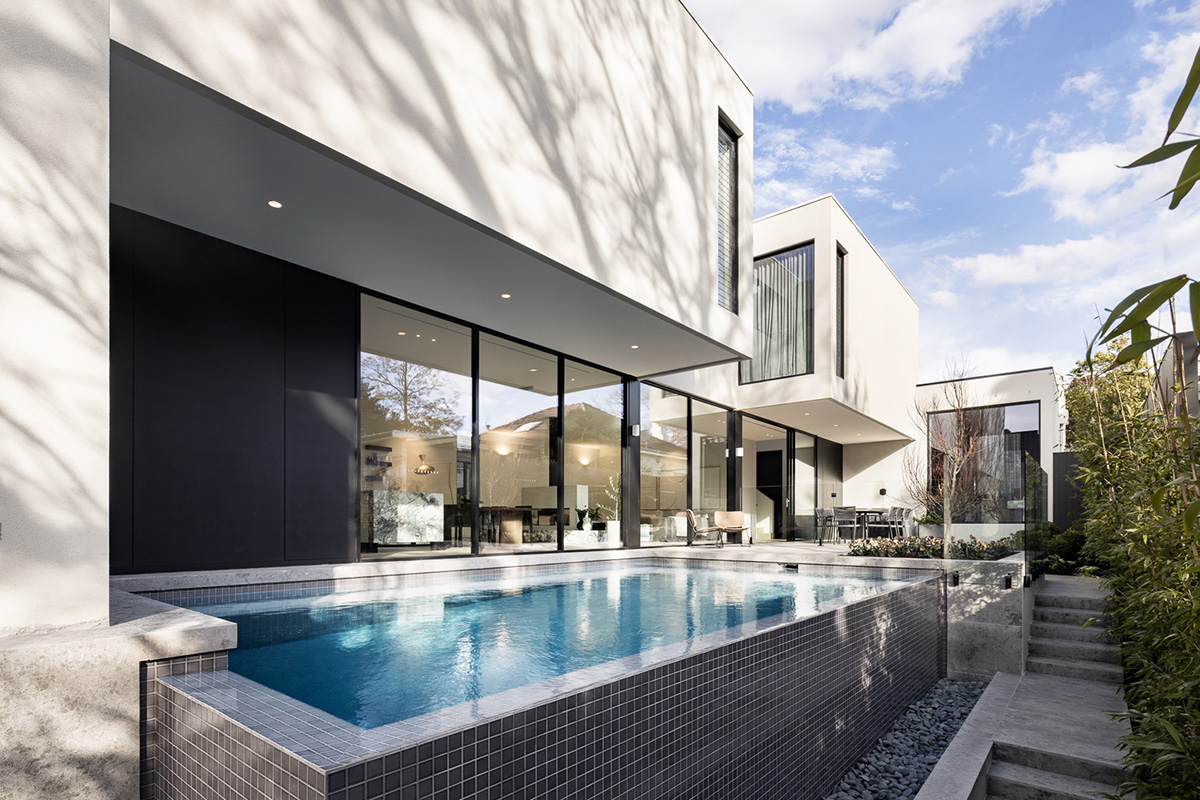 The centre of the home is where the house comes to life open plan kitchen, living and dining. Full height windows flood the home with natural light and enhance the gardens by Nathan Burkett Landscape Architecture. Material choices are on point with Cote D'Azur marble used consistently across the ground floor with exceptional application under the gas fireplace and generous kitchen island bench. Deep blue cabinetry in the kitchen is a beautiful touch as well as housing high end appliances. Open and fluid, the kitchen wraps around to reveal additional bench area and prep space with cooktop and butlers pantry.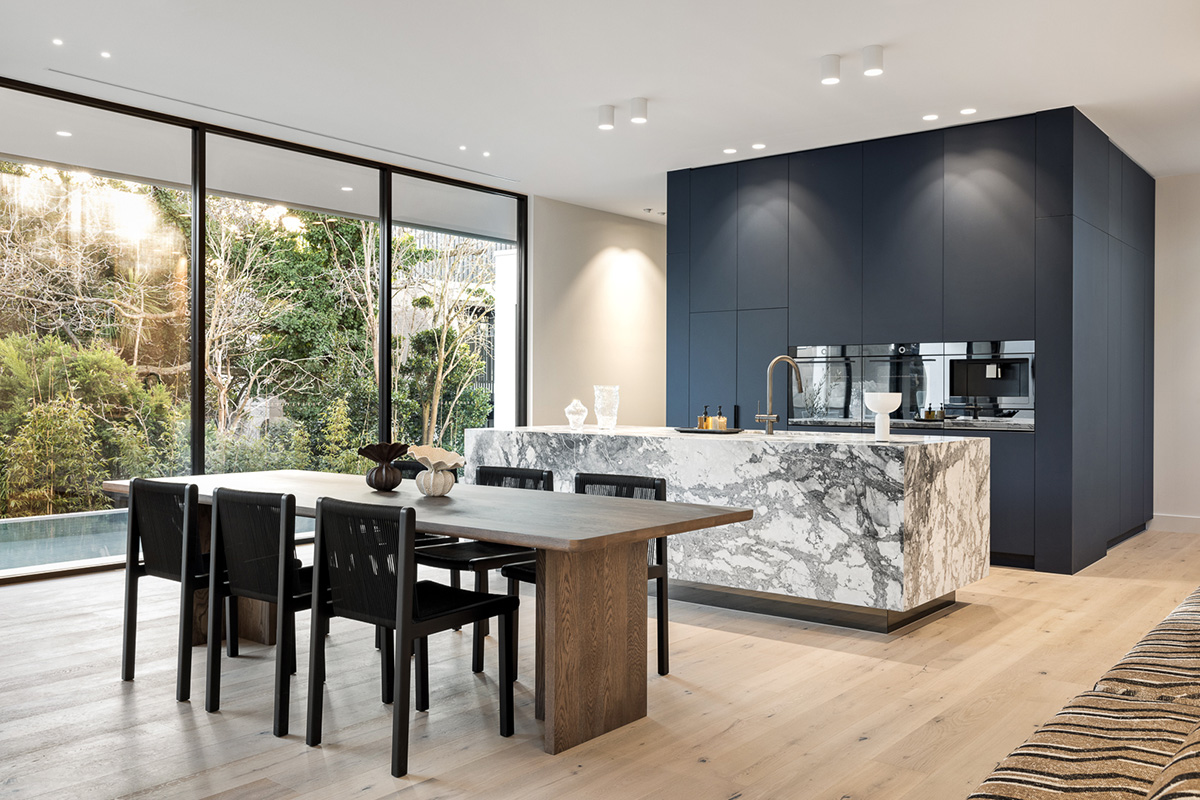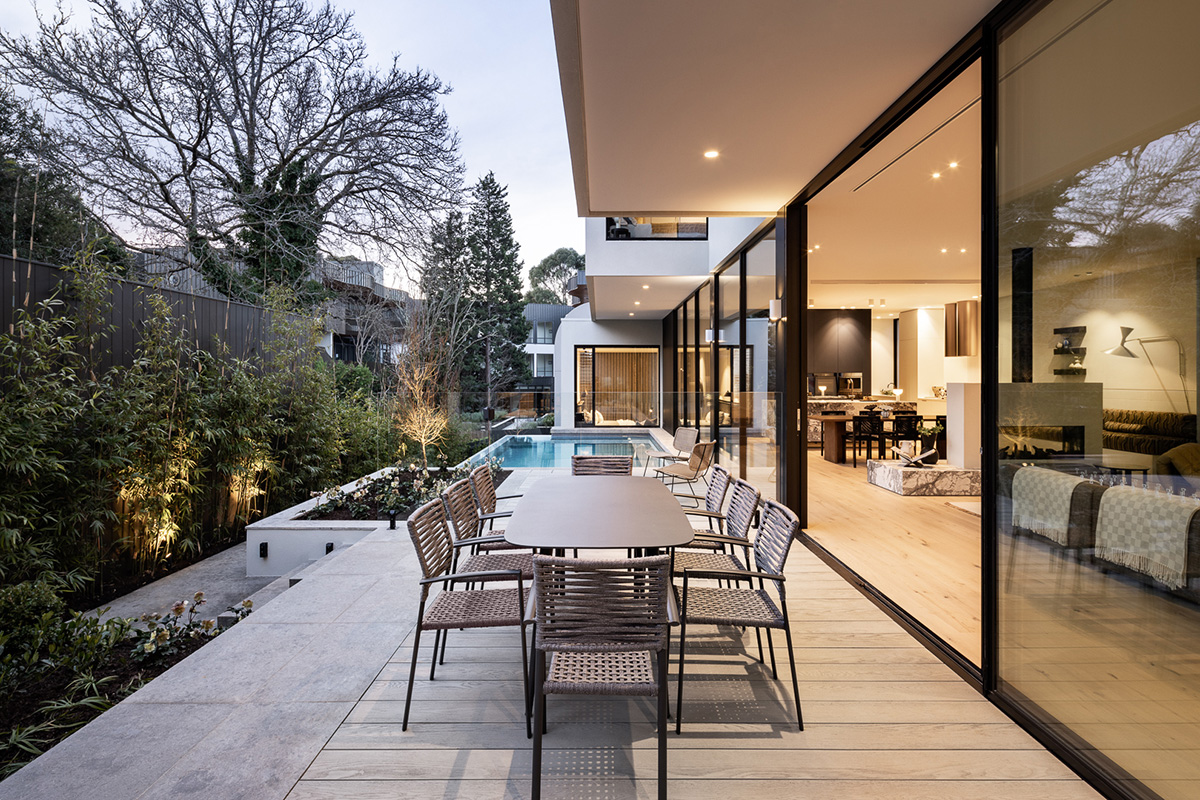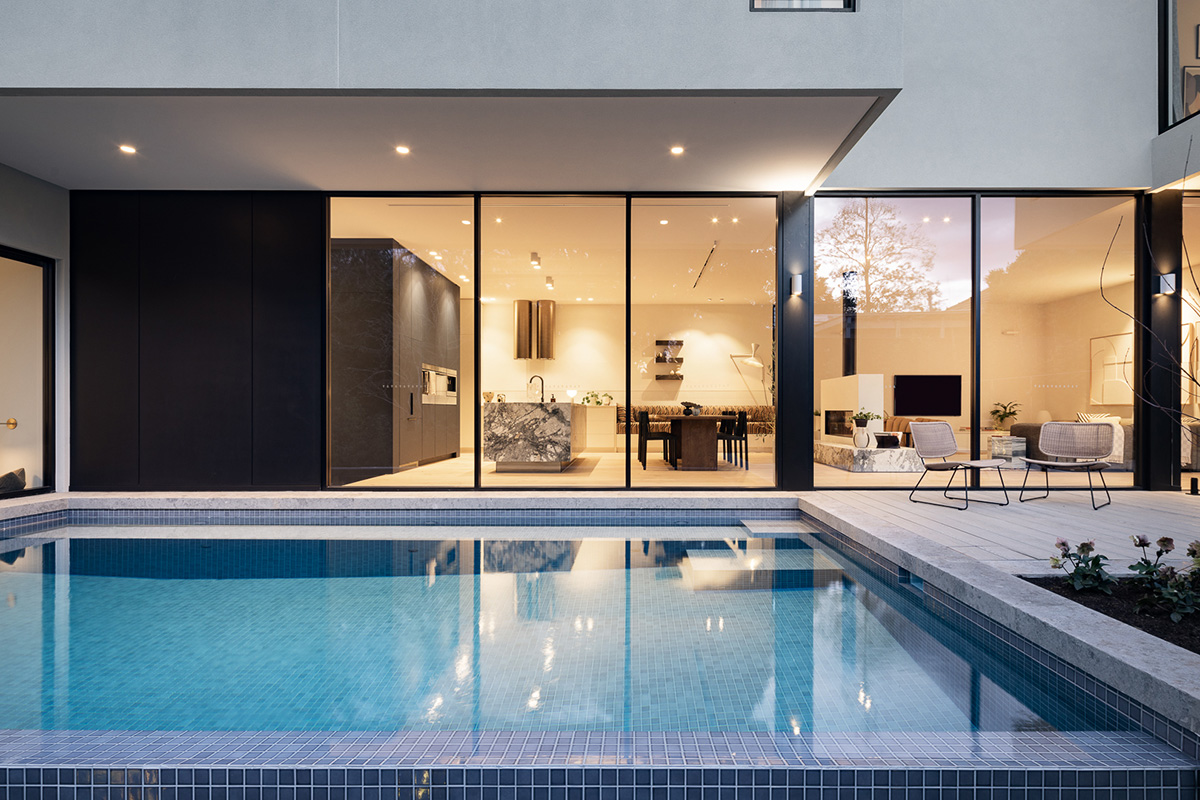 The interiors, furniture and styling were expertly curated by Simone Haag who approaches this home with her signature bold elegance. With a fresh contemporary aesthetic, Simone explores pattern and colour to complement and enhance its Webster Architecture design. Stand out furniture pieces for me were the Puffy Lounge Chair by Hem in the open living room, playful curation of high end fabric upholstered across custom bench seats throughout the room and striking King bedhead from Ensemble in the master bedroom.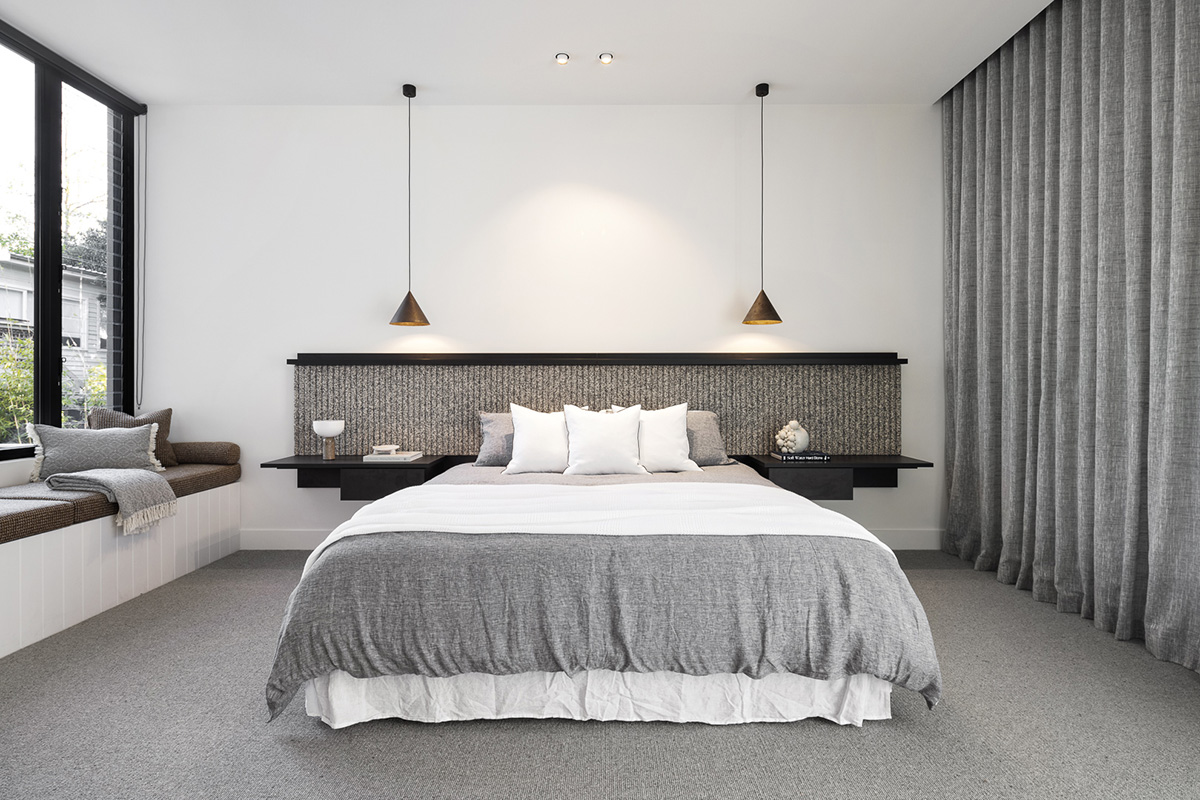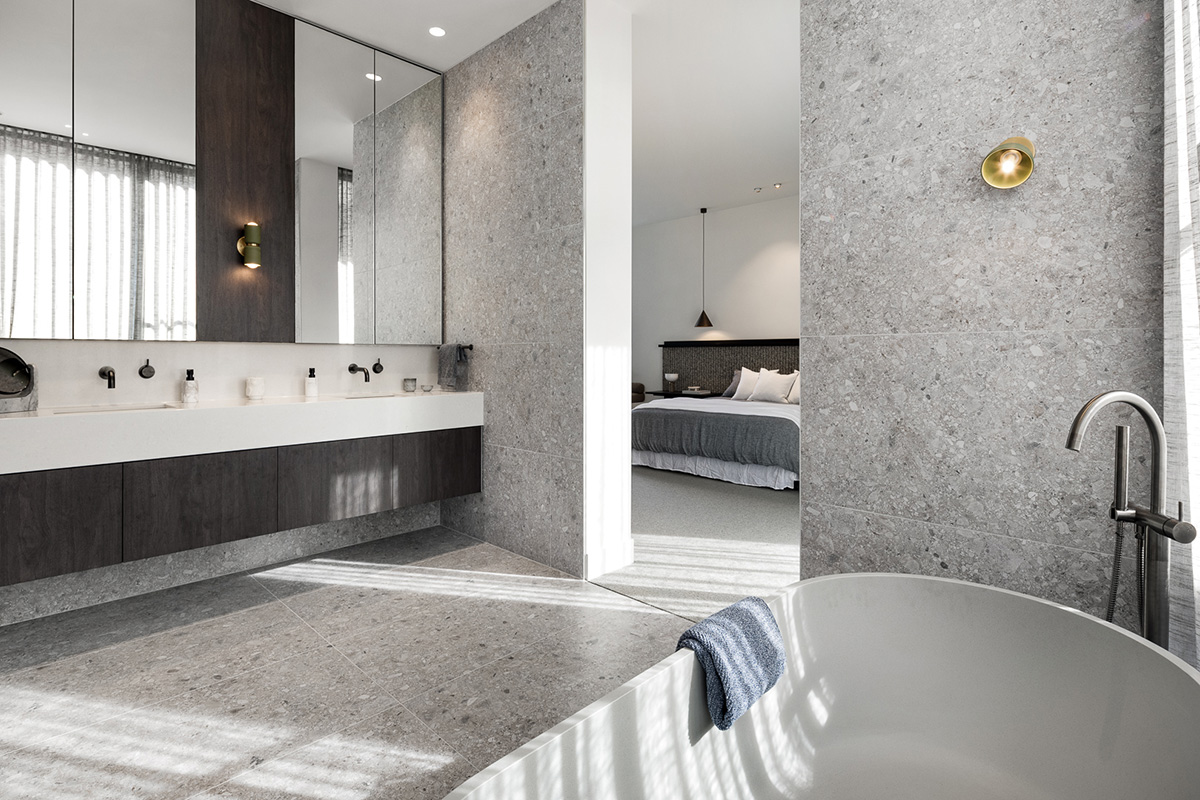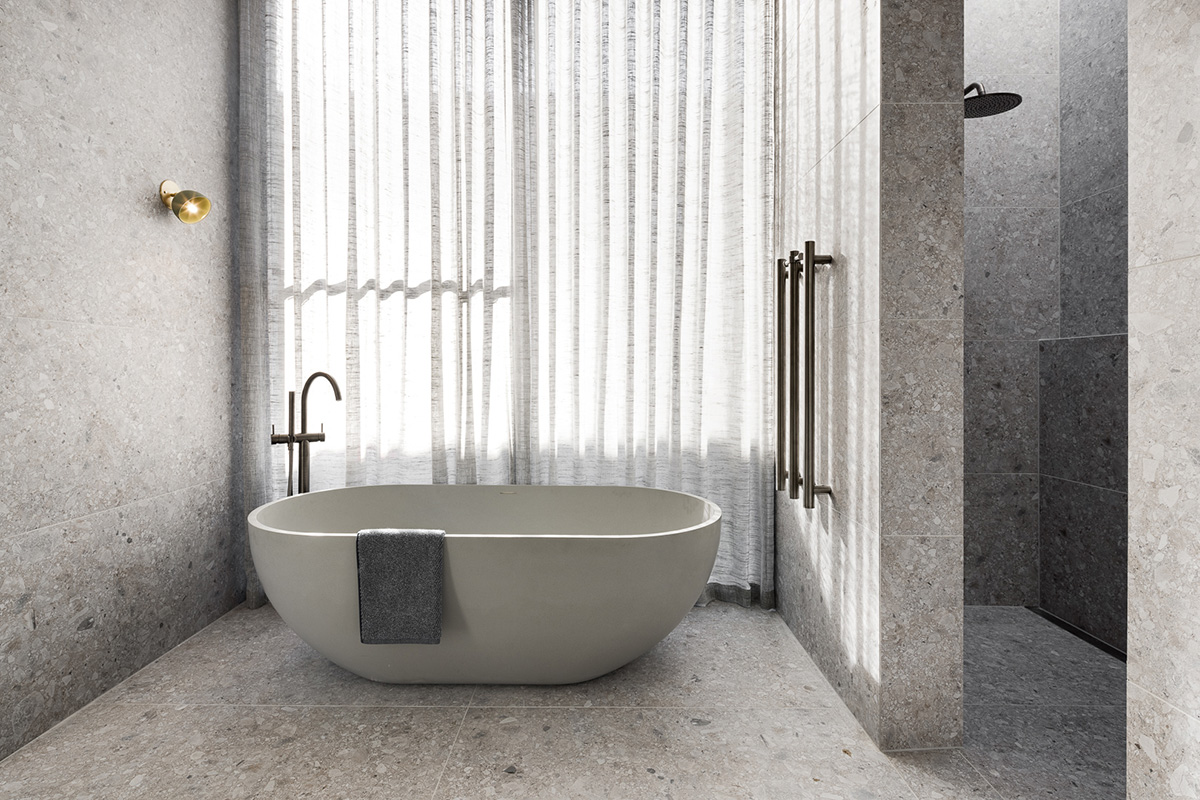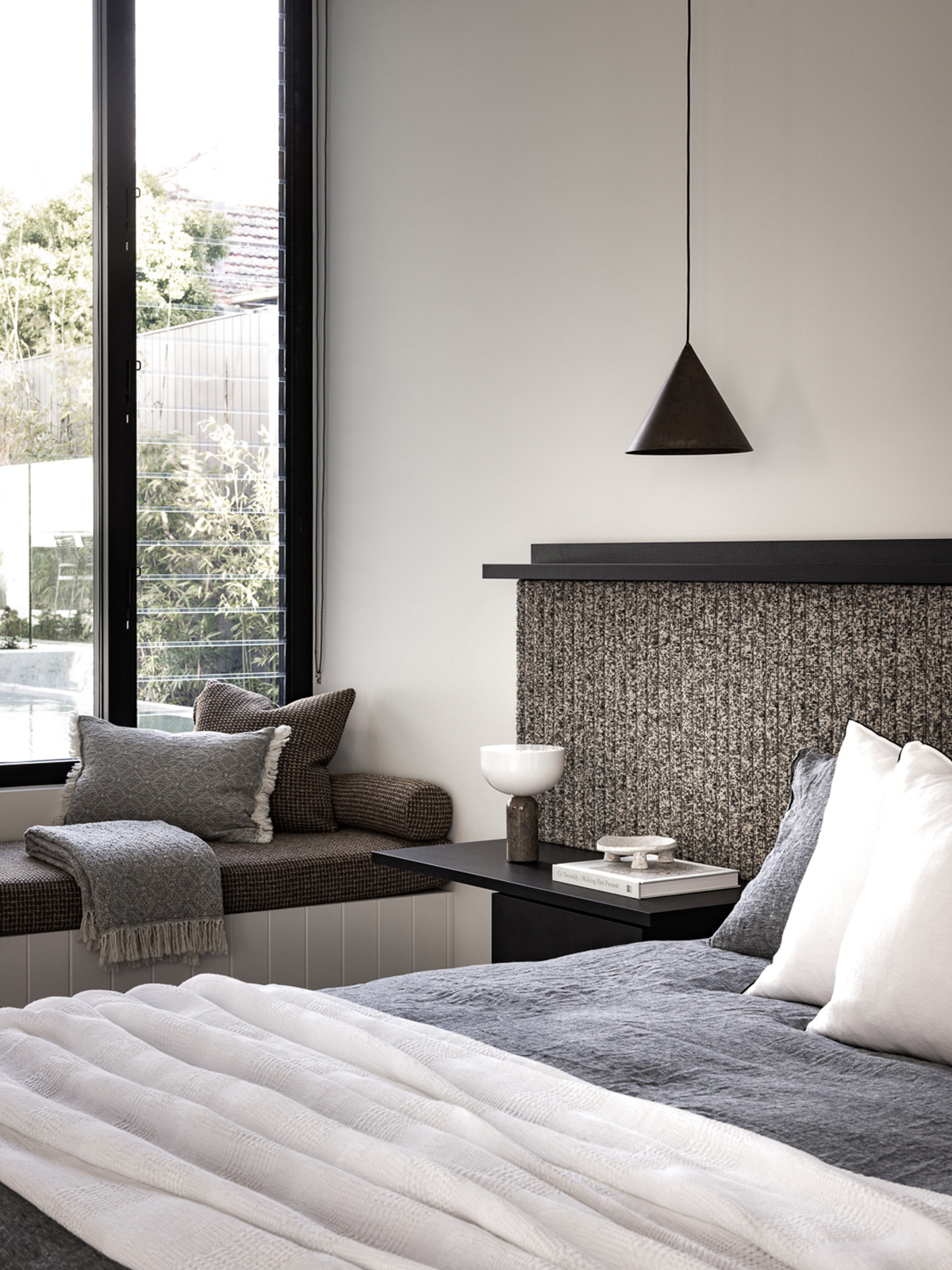 The master bedroom is sunken to the pool and at the rear of the ground floor. Generous and secluded with a spa like quality boasting large ensuite with bathtub, double vanities, walk in robe and bench seat by the window overlooking the pool. The pool itself has a clever negative edge detail removing the need for fencing on the far side, this extends the feeling of space making it the perfect space for alfresco dining.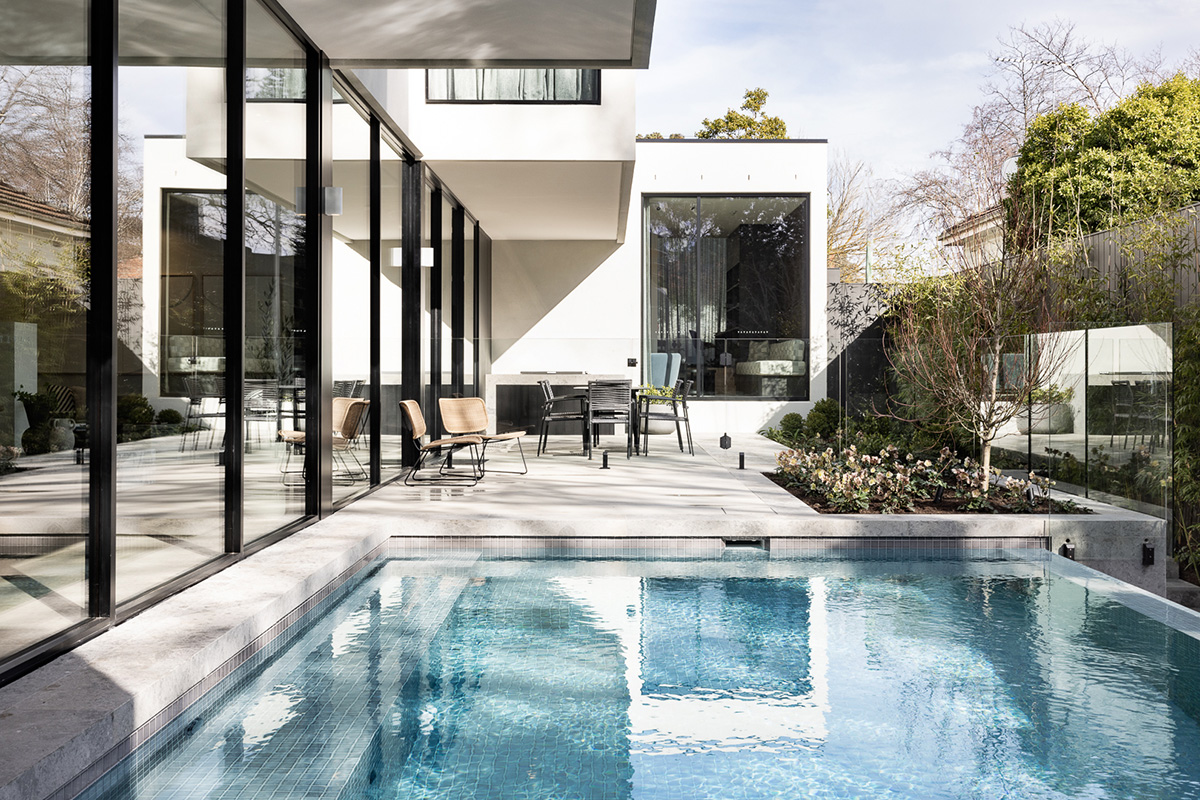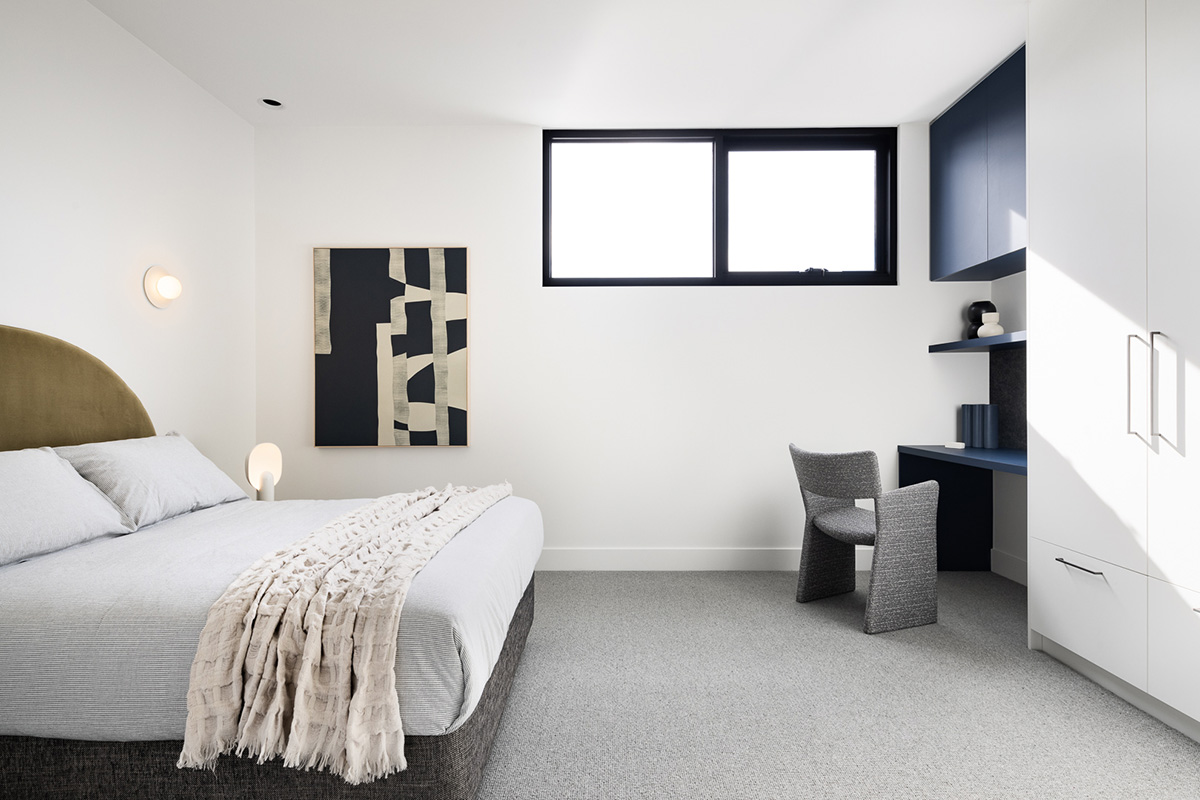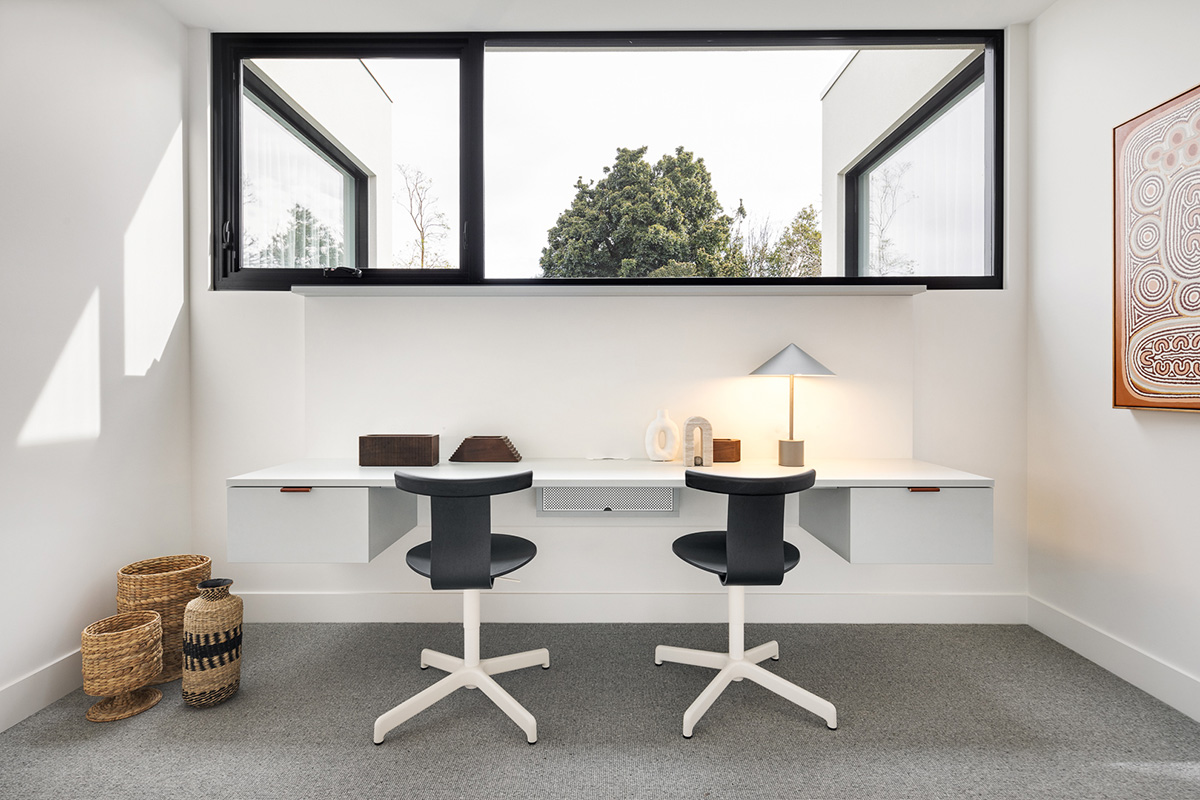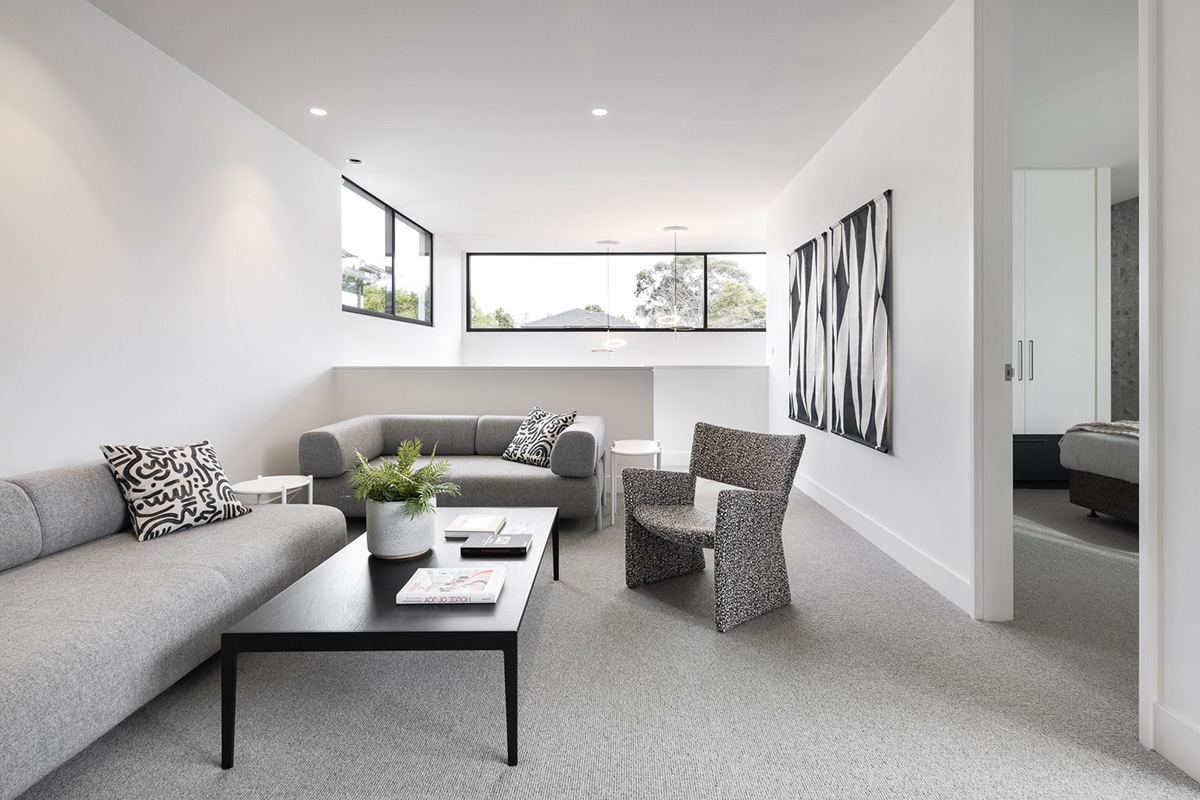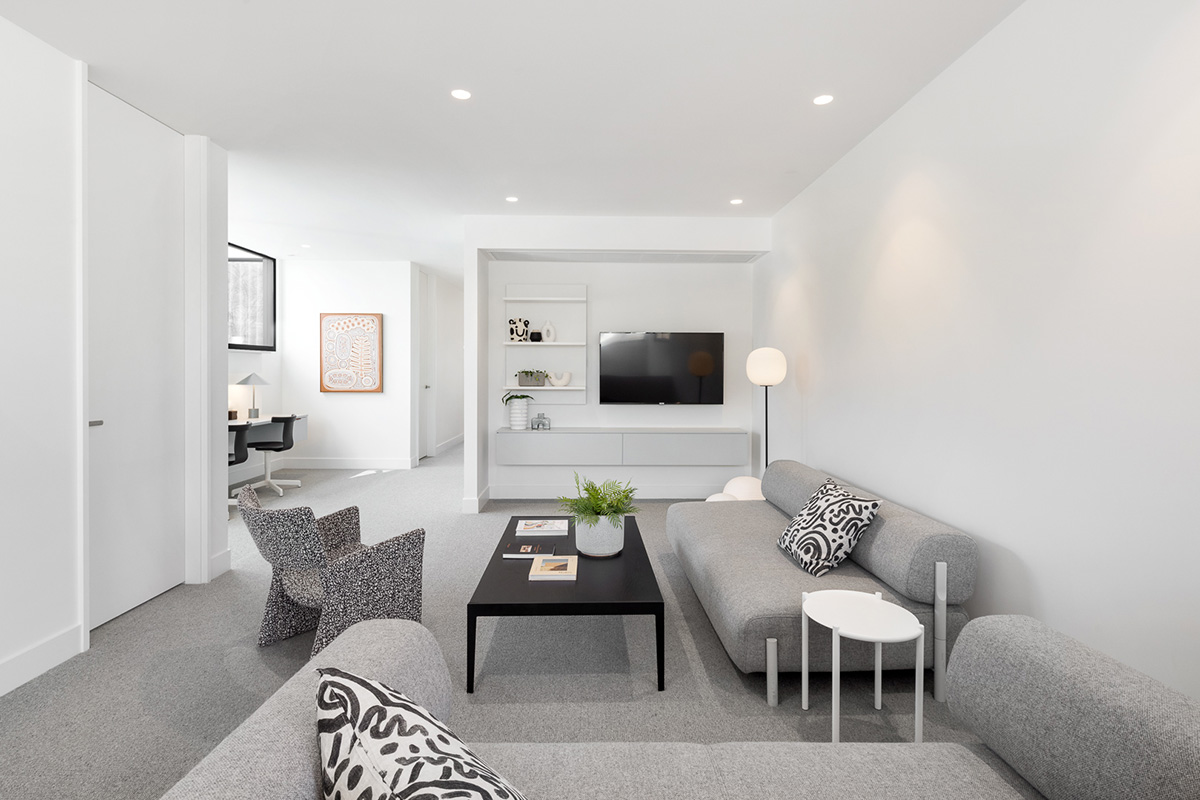 Upstairs boasts another sitting room and study, together with three bedrooms each with their own ensuite so there is no need for any arguments on how gets the first shower. New to the Royal Melbourne Hospital Home Lottery is the opportunity for four winners to pocket $50,000 just for buying their tickets early (before midnight August 19, 2022). The earlier you buy, the more chance you have to win with $7.4 million in prizes to be won. We're talking cars, luxury holidays, gold… there's over 15,600 prizes up for grabs. If this sounds like a sweet deal visit rmhhomelottery.com.au to get your tickets.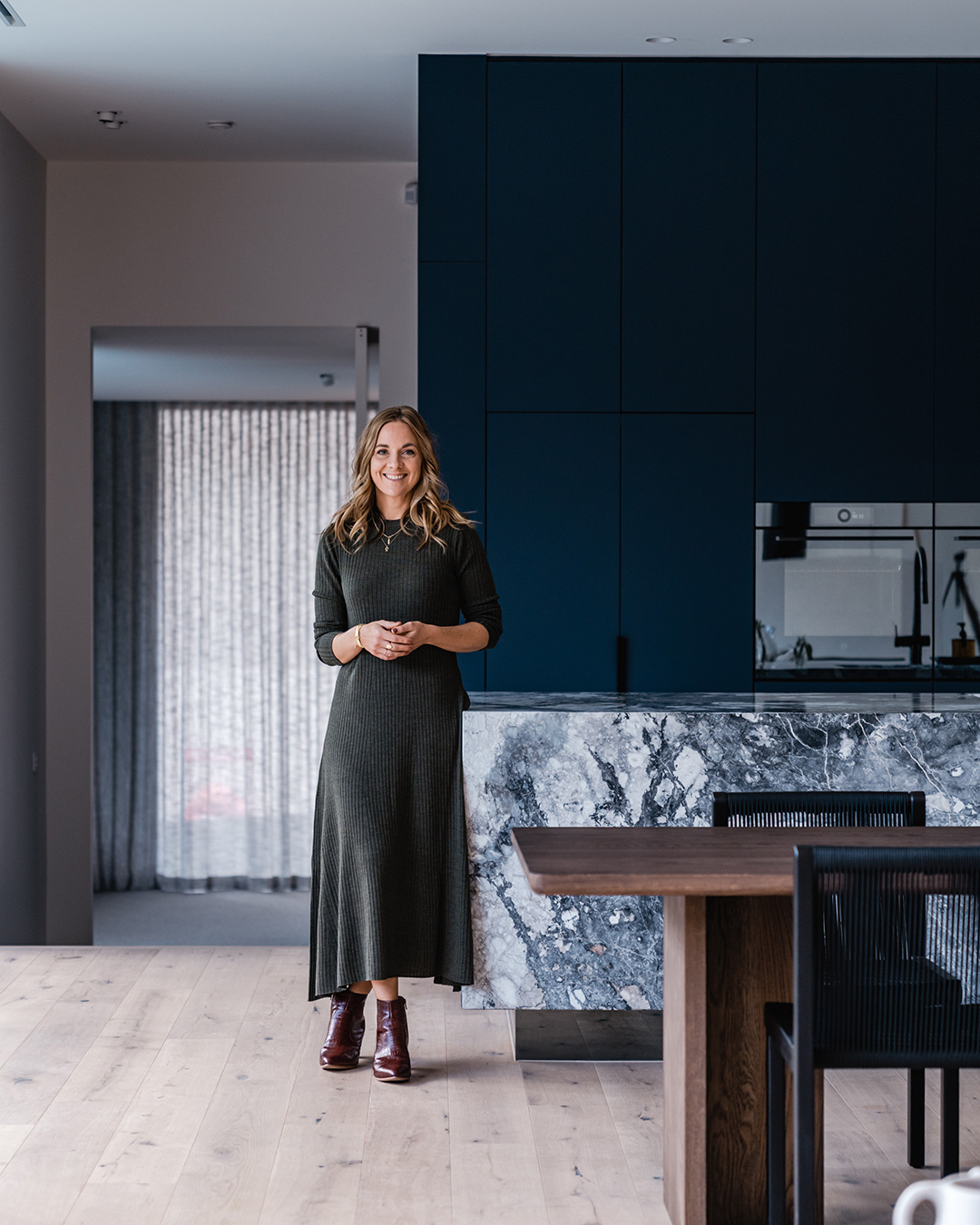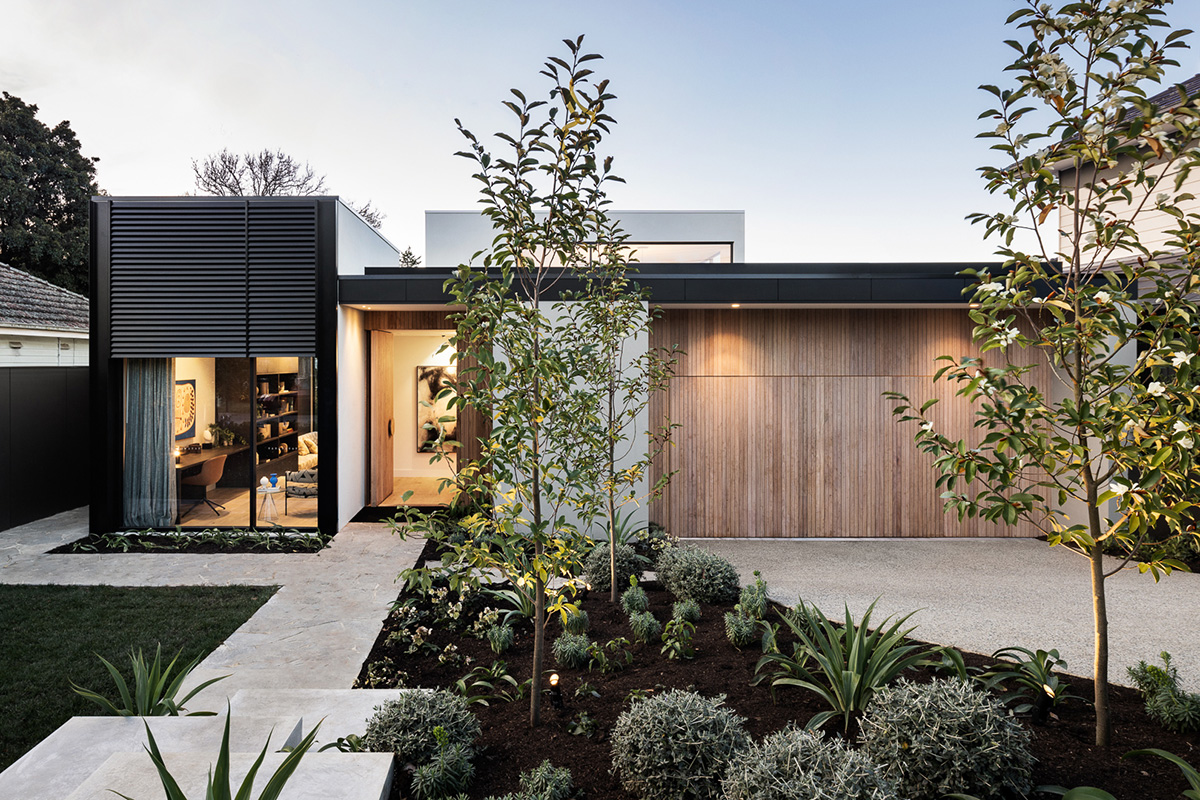 RMH Home Lottery
Developed by Mazzei Homes
Design by Webster Architecture
Landscaping by Nathan Burkett Landscape Architecture
Furniture & Styling by Simone Haag
Photography: Dylan James (architectural) and Jonno Rodd (portraits)
Presenter: Lucy Glade-Wright
Videography: Jonno Rodd
Location: Glen Iris, Melbourne / Naarm