RARA Architecture exists to find living solutions for the homes of its clients. Rara considers the impact on your family as life changes, on the neighbourhood with an appropriate character and design amenity, as well as on the global environment to design beautiful and functional contemporary or heritage homes across Melbourne. Rara Director Wesley Spencer has always loved heritage architecture and carved out his expertise in heritage architecture throughout Melbourne's inner city suburbs. Shall we meet him?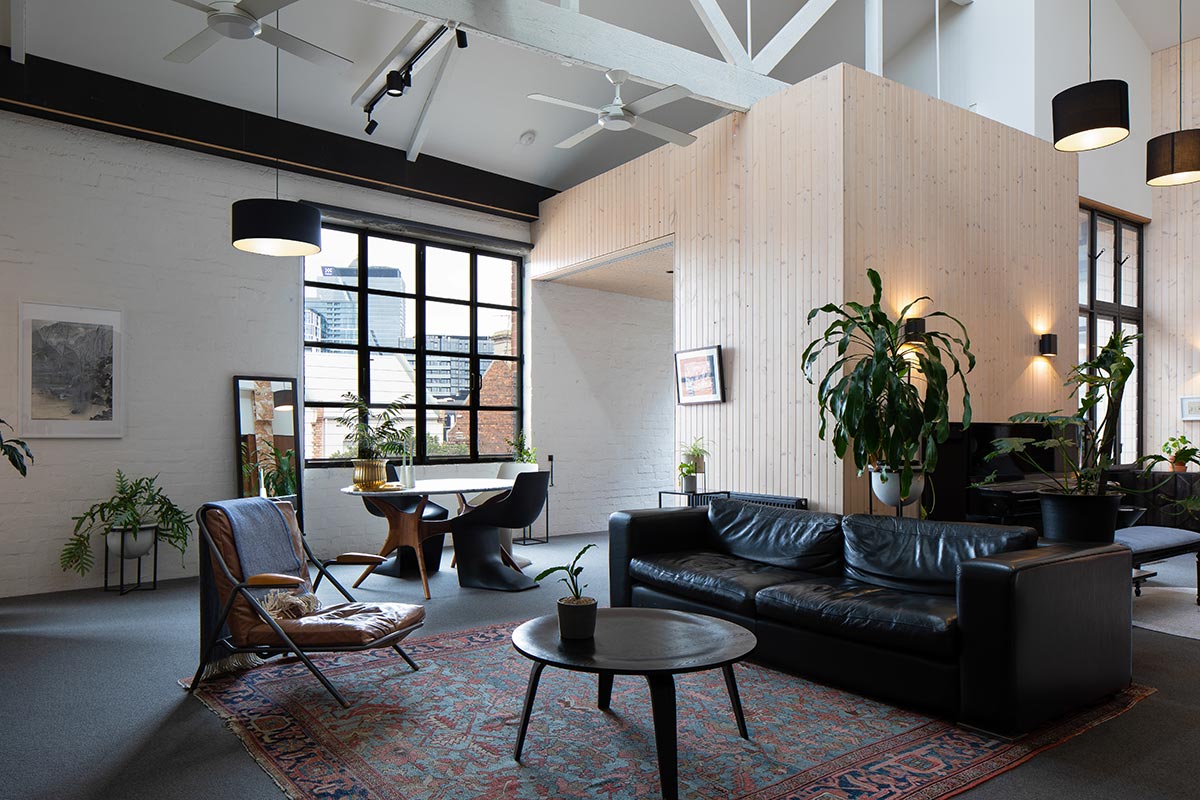 George Takes Twelve
1. Pleasantries first… Tell us about who you are and what you do?
I'm the director of a small architecture practice located in West Melbourne. We specialise in residential extensions, renovations and new homes all across Melbourne, with a special love for Edwardian, Victorian and brutalist/ MCM homes.
"With a desire to promote environmentally friendly architectural design, we work with you, and the local community, as well as carry out our independent research to support renewable design practices, and innovative environmental solutions." – Rara Architecture
2. When I was growing up I wanted to be….
I'll re-tell a conversation I had with dad when I was 12:
Dad: After looking at another floor plan of a house I designed, "Why do you want to be a lawyer?"
Me: "So I can make lots of money to design houses."
Dad: "Why don't you just become an architect?"
Me: "What's an architect."
Dad: "It's a person whose job it is to design houses for people"
Me: "THERE'S A JOB FOR THAT?!"
Since then, I've never wanted to be anything else.
By 14, I had already selected my university. I followed through with all of my plans.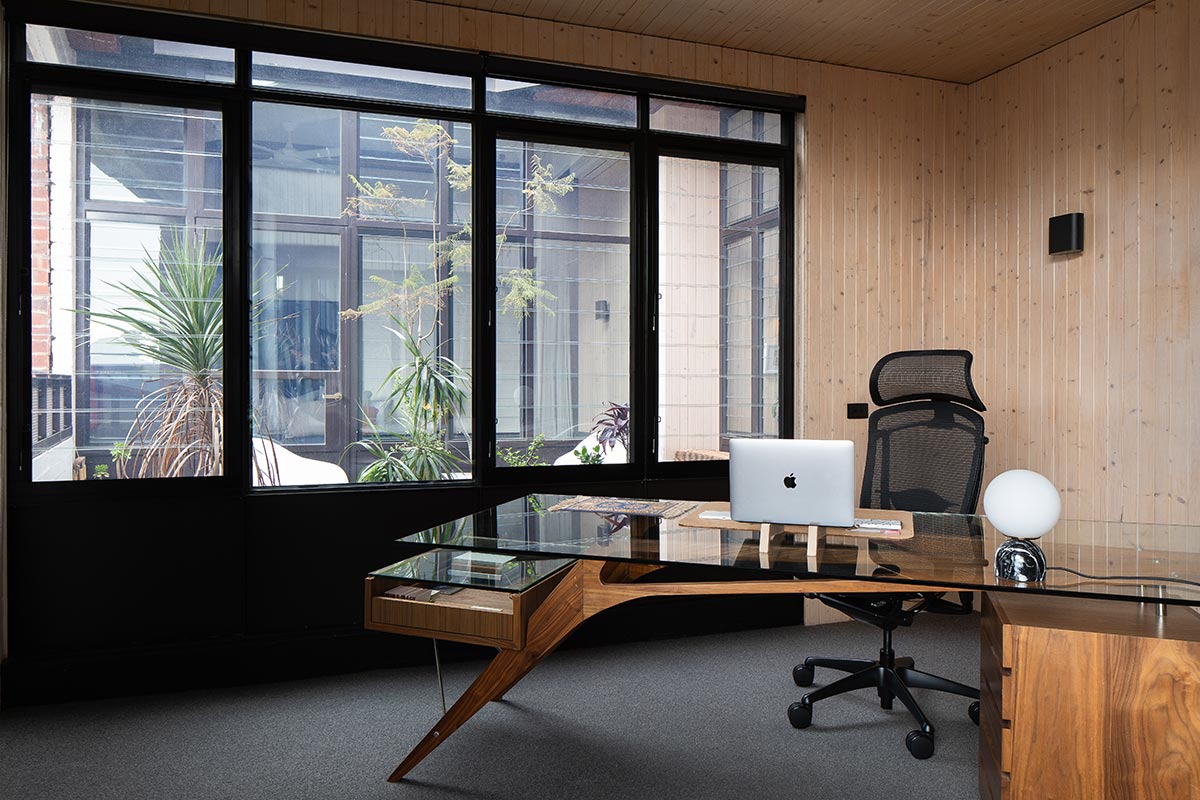 3. What is the best piece of advice you've ever received?
Always wear a white shirt to client meetings!
4. What's been your favourite project so far?
At the risk of upsetting some of my other clients, my favourite project is a new home in South Yarra called Eagle House. It'll shortly go to construction. There's a certain simplicity (borne of a lot of hard work detailing the design) in this project that makes it a much more powerful architectural statement. We arrived at a great result because the client (an artist) and I REALLY see eye to eye. Aesthetically, we have had the same goals from the beginning. I remember in our first meeting, his wife said, "Yeah, you two are going to get along". The project is profiled on our website.
5. What's the most treasured belonging/item in your own home?
If the place was on fire and I could only grab one thing, it would be my Moleskin poetry journal. It was gifted to me by my partner. He and I share our favourite poems, book excerpts and scripts. Some of them were powerful, some hilarious, and some I can't remember why I put them in there, but they were special at the time. I attempted once to write a poem as a way to learn more about poetry by practice. It's HARD.
6. What's the most impressive party trick you can muster?
What am I? A clown?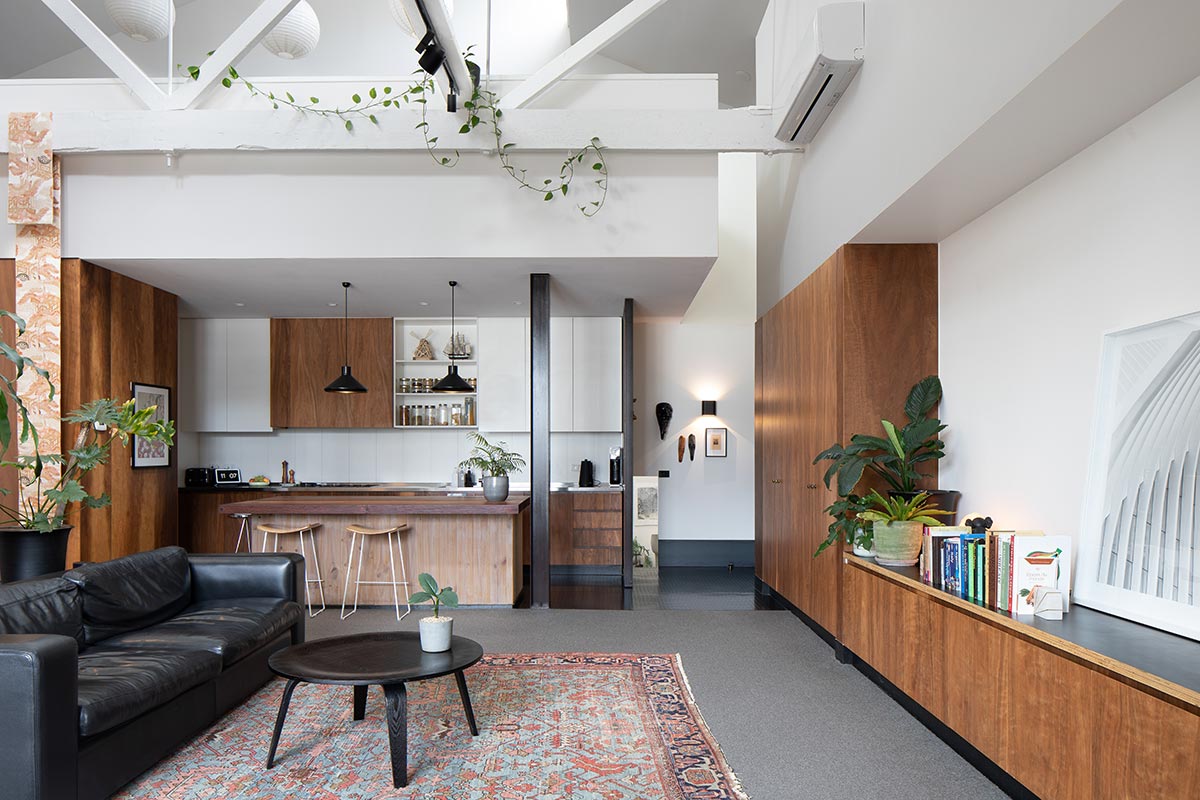 7. Are there any architectural trends you are excited about?
NO, I hate architectural trends! I'm constantly reminding staff to avoid these. The homes we design are as timeless as possible. I say this with a caveat that there is a difference between industry improvements and 'trends'. My favourite improvements currently doing us a world of good are the very large porcelain tiles that have deceptively accurate stone patterns printed on them. Typically we are able to tile a whole bathroom with about 6 tiles, and it's difficult to tell them apart from the real deal. Also, I'm very excited to one day use glass bricks. No, I'm not referring to the ones from the '80s (although they're making a resurgence), I'm referring to glass bricks that are the size and shape of a normal brick, but made of a solid piece of glass. So you can end up having a solid brick wall you can see straight through!
8. What advice would you give to someone wanting to become an architect?
Become a lawyer so you can design plenty of houses… for yourself.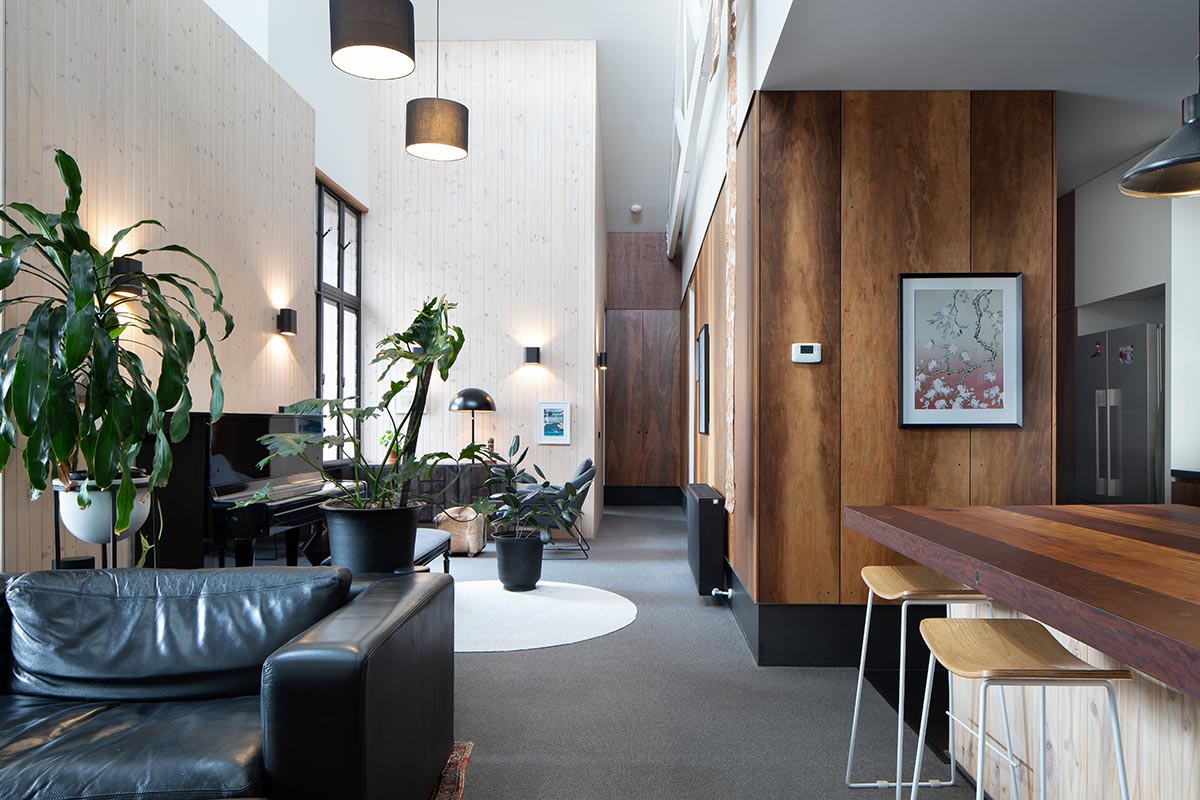 9. What's one thing people may not know about you?
I'm extremely tidy. This extends itself to my design – I design people's cupboards with the expectation that they will be as particular as I am.
10. You've got a week off, where are you going?
Probably tidying a cupboard and procrastinating over my next art project – I alternate between watercolour, piano learning, sewing (never successfully) and pot plants. I'm not very good at any of these, but it keeps me entertained. Oh, and I love to hold Salons at home. I invite my clients and friends to enjoy a performance by a talented and unique artist. Soon I'll have an Alphorn and yodeling concert (I've since made friends with the people at the Swiss Club).
11. What is your favourite way to get the creative juices flowing?
Going for a stroll – urban forms, even ugly places, are always inspiring. Sleeping on it!
I especially avoid looking at architectural magazines, to avoid even subconsciously copying ideas.
12. Favourite architectural style from a bygone era?
I'm a tidy person – Modernist … so predictable. Though, I would be all over polishing those shiny cruciform columns by Mies Van Der Rohe in the Barcelona Pavilion. There would never be a fingerprint on them.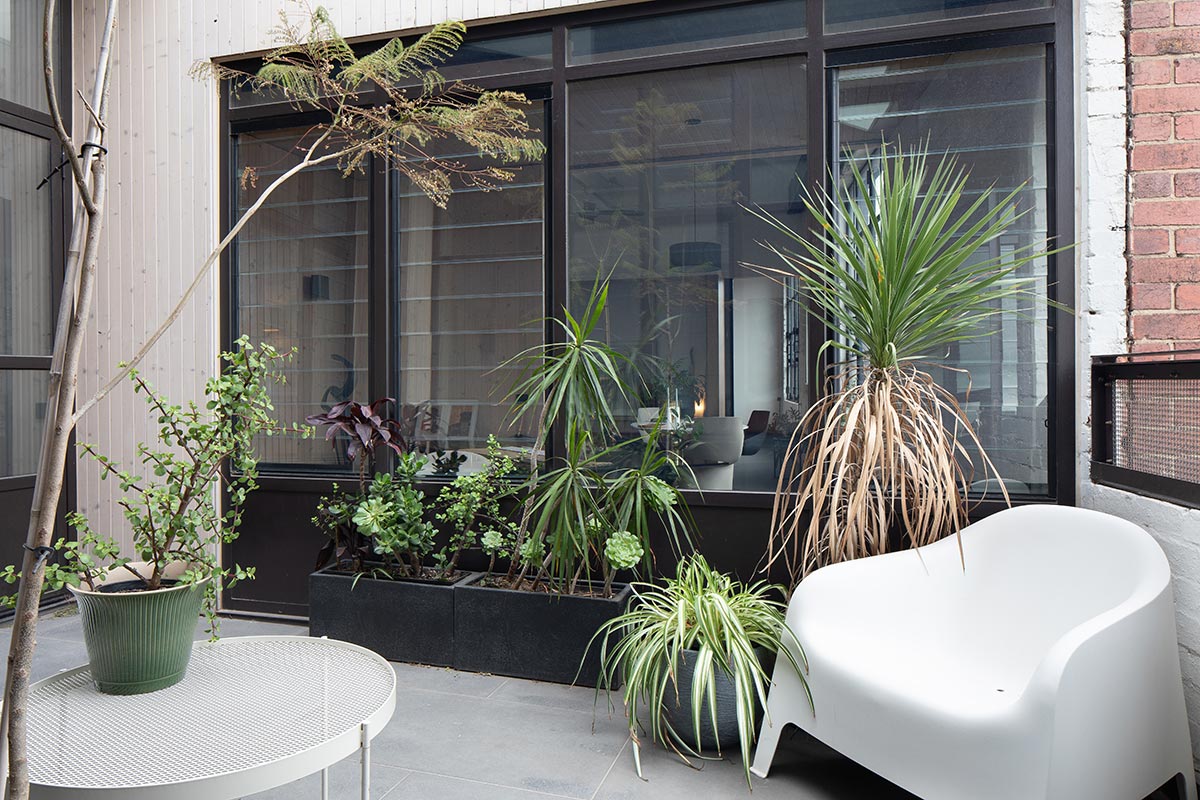 These are images of my own home located in West Melbourne. It's a penthouse apartment in an old warehouse building that was once a gymnasium and an auto-repair shop. While I didn't design the space, it contains many design features that I value as an architect, including high ceilings, cross flow ventilation, sunlight from various angles, brilliant mood lighting and warm finishes.
Meet the Architect Radio
"Wes Chill"
"These are the songs I've loved for years which I haven't become sick of." – Wesley
Where to find him
Name: Wesley Spencer
Business Name: Rara Architecture & Interior Design
Job Title: Director
Website: raraarchitects.melbourne
Instagram: @raraarchitect
Facebook: @raraarchitecture
Pinterest: @raraarchitect
Photography by Nick Carlino