Plants. They come in all shapes and sizes, but there's one thing they all do very well. They make us feel good. Plants are winners in our book for a number of reasons (and it's not just down to their handsome good looks). Plants have the ability to increase our wellbeing on a number of levels; from inspiring our creativity and decreasing our stress, to encouraging us to slow down to care for them. But the real kicker… plants have the ability to reduce toxins in our homes and improve our air quality. (Yep, like we needed another reason to love them)!
Let's throw-back to the 80's to break this down. Reebok Pumps were the shoe du jour and the good folk at NASA had just released their 'Clean Air Study'. This study identified many of the common toxins found in our homes (in furniture, carpet, furnishings, etc.) and ascertained how effective plants were at removing those from the air. Here is our Top 10 best air-purifying indoor plants based upon NASA's research (plus our faves to style and work with).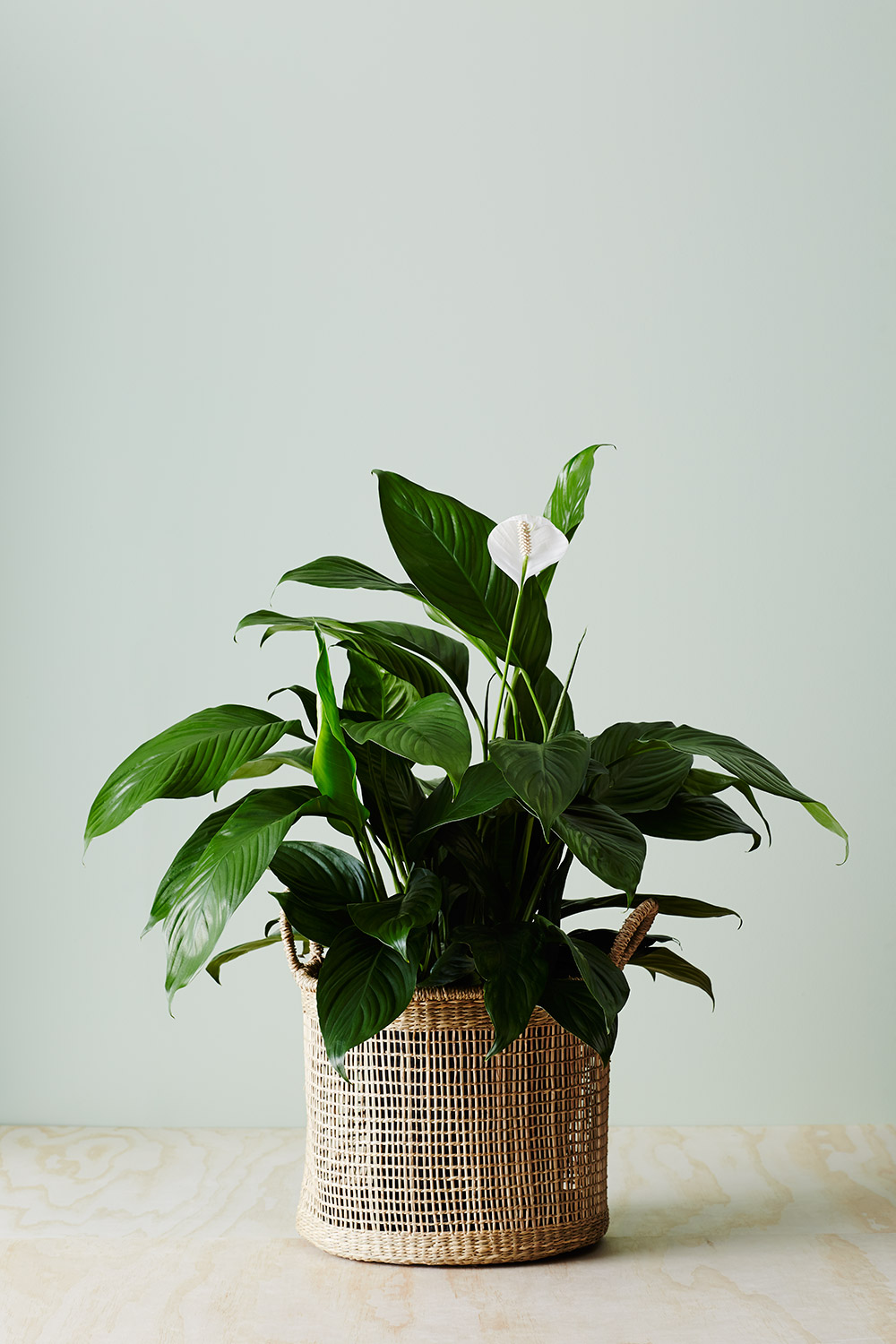 1. Peace Lily (Spathiphyllum)
One of our styling go-to plants for its full, lush appearance and low maintenance nature. Loves indirect bright light but can tolerate those darker spots in your home. A real winner when it comes to removing toxins!
Toxins removed: benzene, carbon monoxide, formaldehyde, trichloroethylene, xylene.
2. Devils Ivy (Epipremnum aureum)
Hands-down our most popular hanging plant, known for its luscious tendrils and vibrant, glossy leaves. This specimen can soften even the harshest of surfaces indoors and combined with its ability to withstand lower light levels and filter the air, makes it an all-round plant star performer.
Toxins removed: xylene, benzene, formaldehyde and trichloroethylene.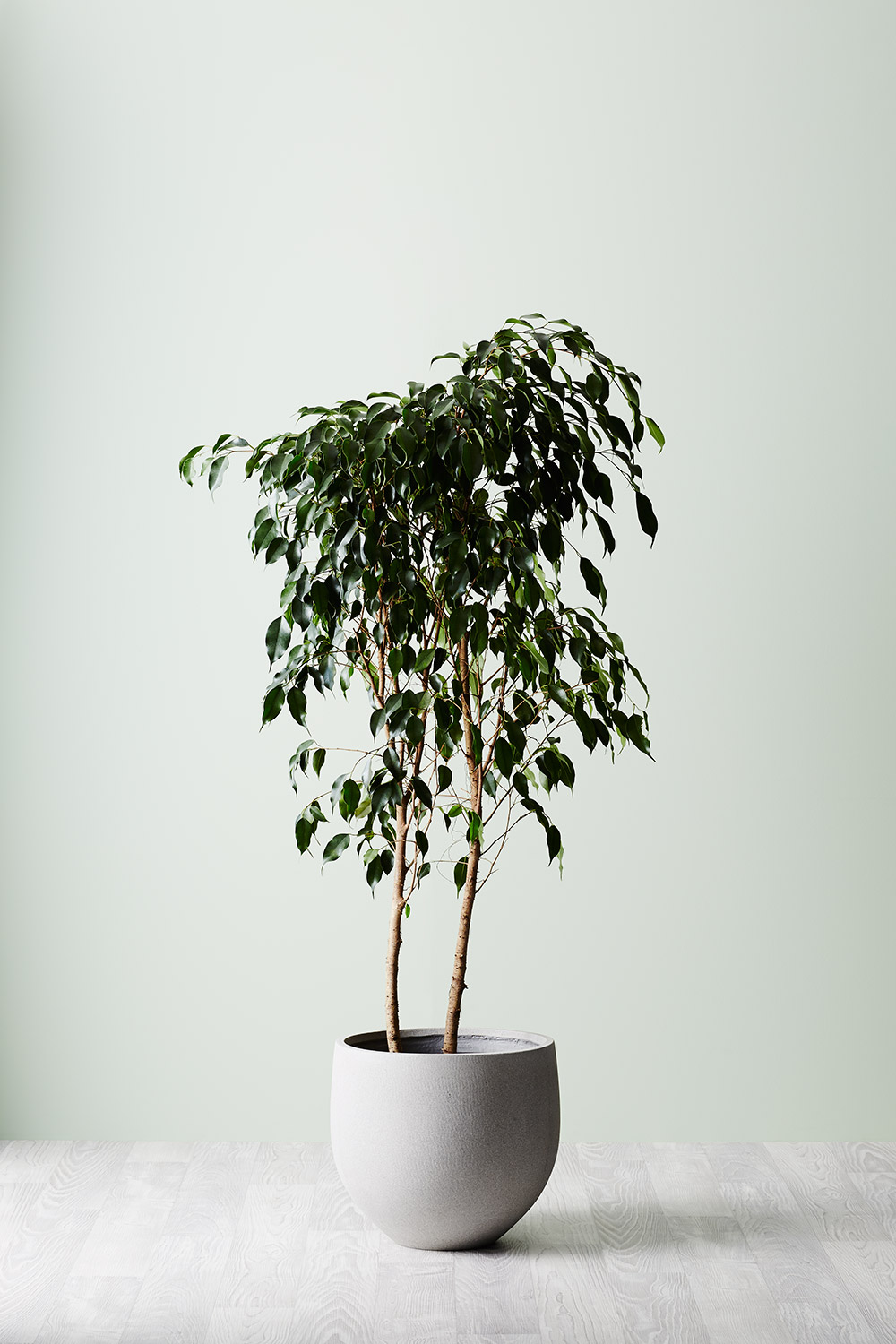 3. Weeping fig (Ficus benjamina)
More than just an 'office' plant… and for good reason! Weeping fig are known for their low maintenance nature and beautiful, romantic 'weeping' form. One of the taller plants in the mix presented by NASA, they do they fair share of detoxing the air whilst still cutting an impressive form when it comes to plant styling.
Toxins removed: formaldehyde, trichloroethylene and benzene.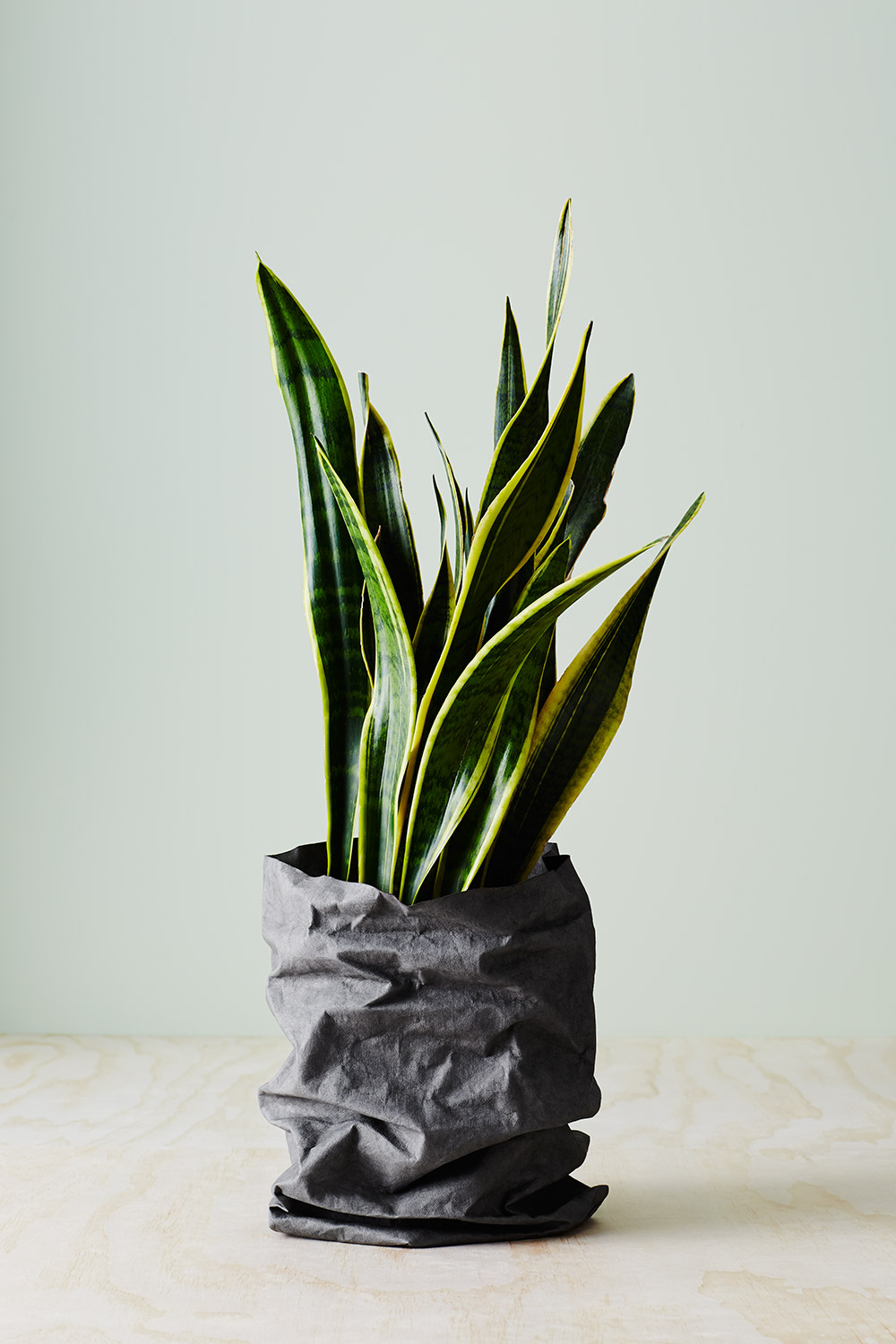 4. Snake plant (Sansevieria trifasciata)
Also known as Mother-in-Law's Tongue, this hardy plant is known to thrive on neglect. It's a great one to have in your plant gang due to its striking silhouette and easy-going nature; it can handle a little direct sun whilst also surviving in lower light levels. Apart from keeping water drops away from its leaves (water can leave brown spots on them) it's an absolute doddle to care for.
Toxins removed: formaldehyde, trichloroethylene, benzene and xylene.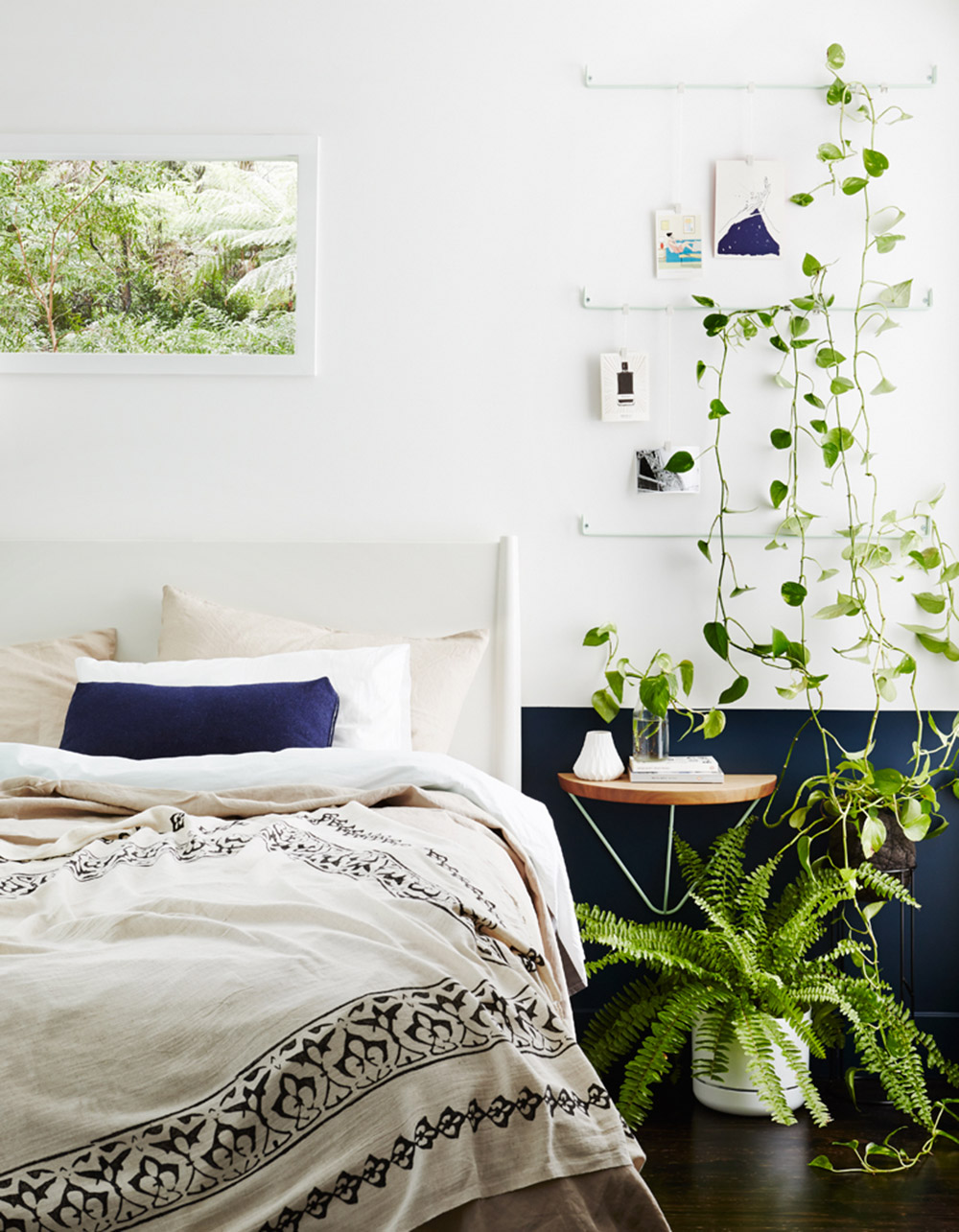 5. Boston fern (biggest plant) (Nephrolepis exaltata v. Bostoniesis)
A hit back in the 70s and ever so still now, Boston fern (aka Sword Fern) is a beautiful plant known for its sword-shaped fronds and impressive form. Ideal styled atop a plant stand or hanging basket to give it space to cascade down, Boston fern loves a shady spot which still has some bright indirect light. Keep it moist rather than dry otherwise you'll spend your day collecting tiny fallen dried out leaves!
Toxins removed: formaldehyde and xylene.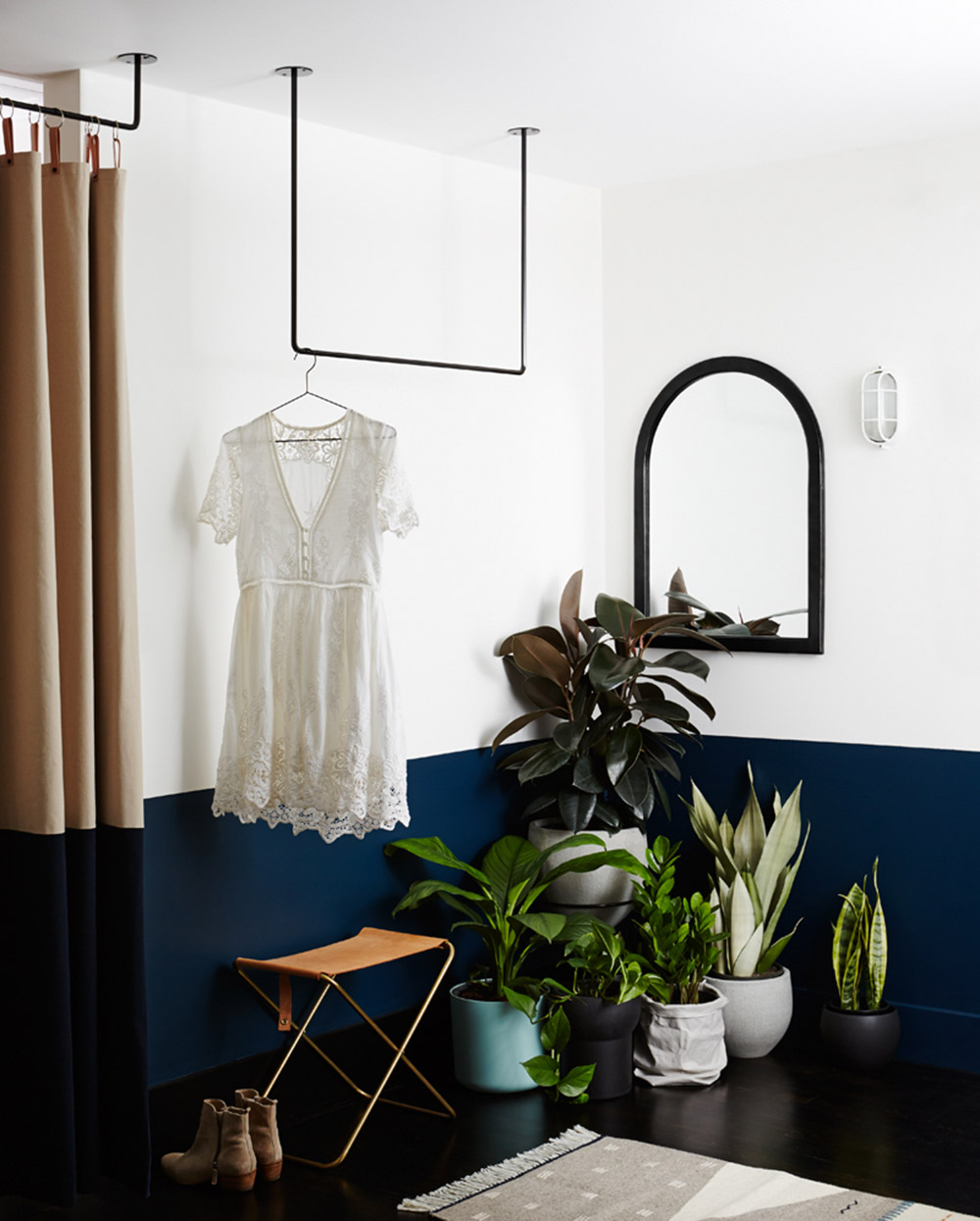 6. Rubber plant (plant at back) (Ficus elastica)
With an impressive ability to remove toxins from the air, all the while cutting a striking figure with its glossy, full-bodied form, rubber plant is a popular houseplant and for good reason. With an ability to tolerate lower light levels and even some direct sun daily, this plant makes an easy go-to option for those wanting a low maintenance addition to the gang.
Toxins removed: xylene, benzene, formaldehyde and trichloroethylene.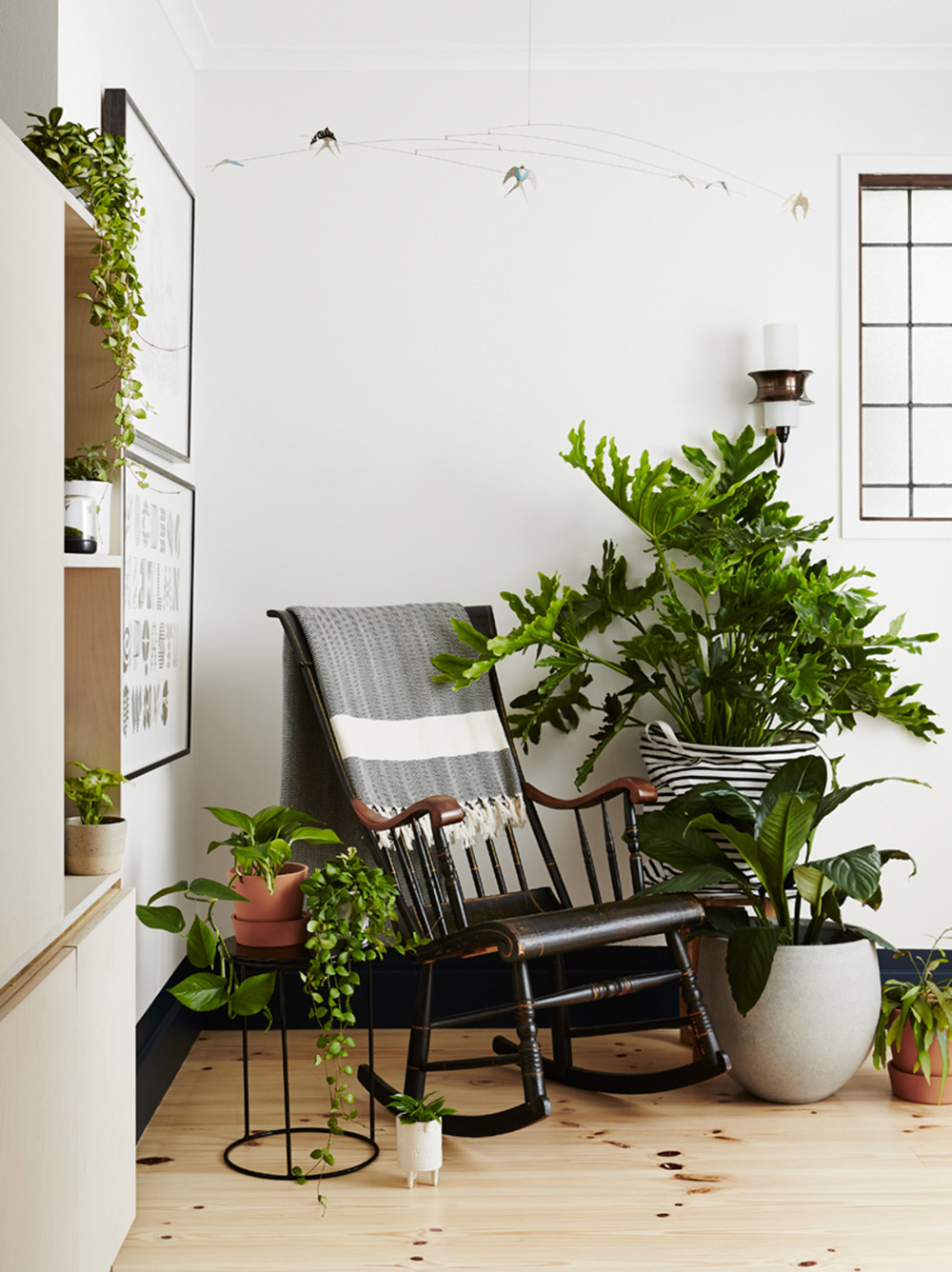 7. Philodendron Hope (big plant on right) (Philodendron Selloum)
When it comes to big, bold and beautiful you just can't go past a philodendron hope. Add to that their ability to remove formaldehyde from the air (one of the most common household toxins) and you've got yourself one powerhouse of a plant. Style it in a position where it has room to spread out and reign in any wayward fronds with a stake.
Toxins removed: formaldehyde.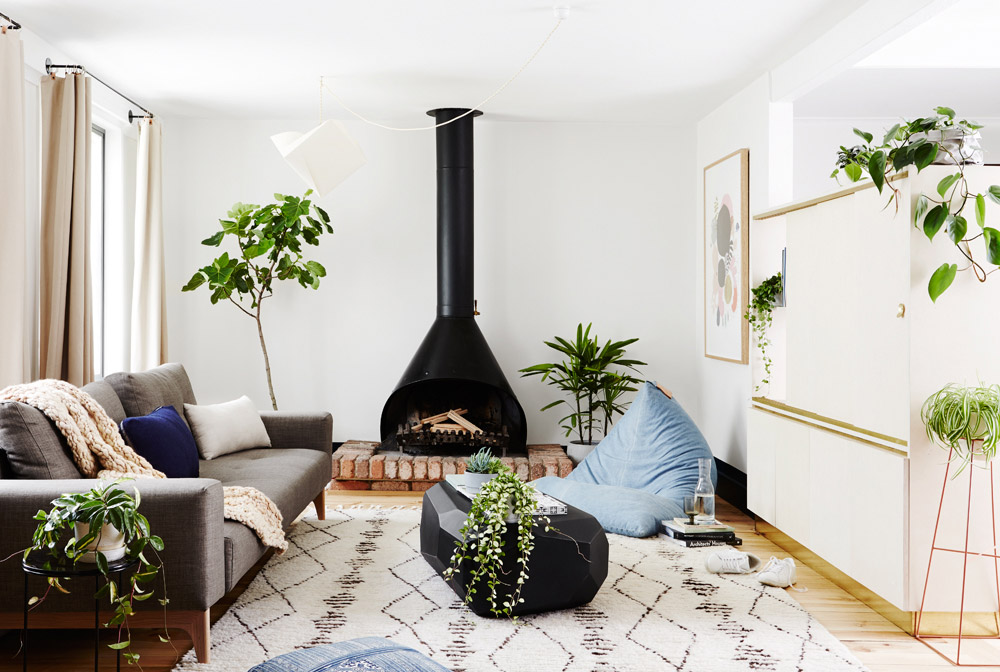 8. Heartleaf Philodendron (plant hanging on right)
It may be small but it packs a mighty punch! Heartleaf philodendron makes a great choice when it comes to styling shelves or plant stands due its soft, cascading silhouette. Teamed with its low maintenance nature and detoxifying abilities, it's one plant that always makes our Top 10 and for good reason.
Toxins removed: formaldehyde.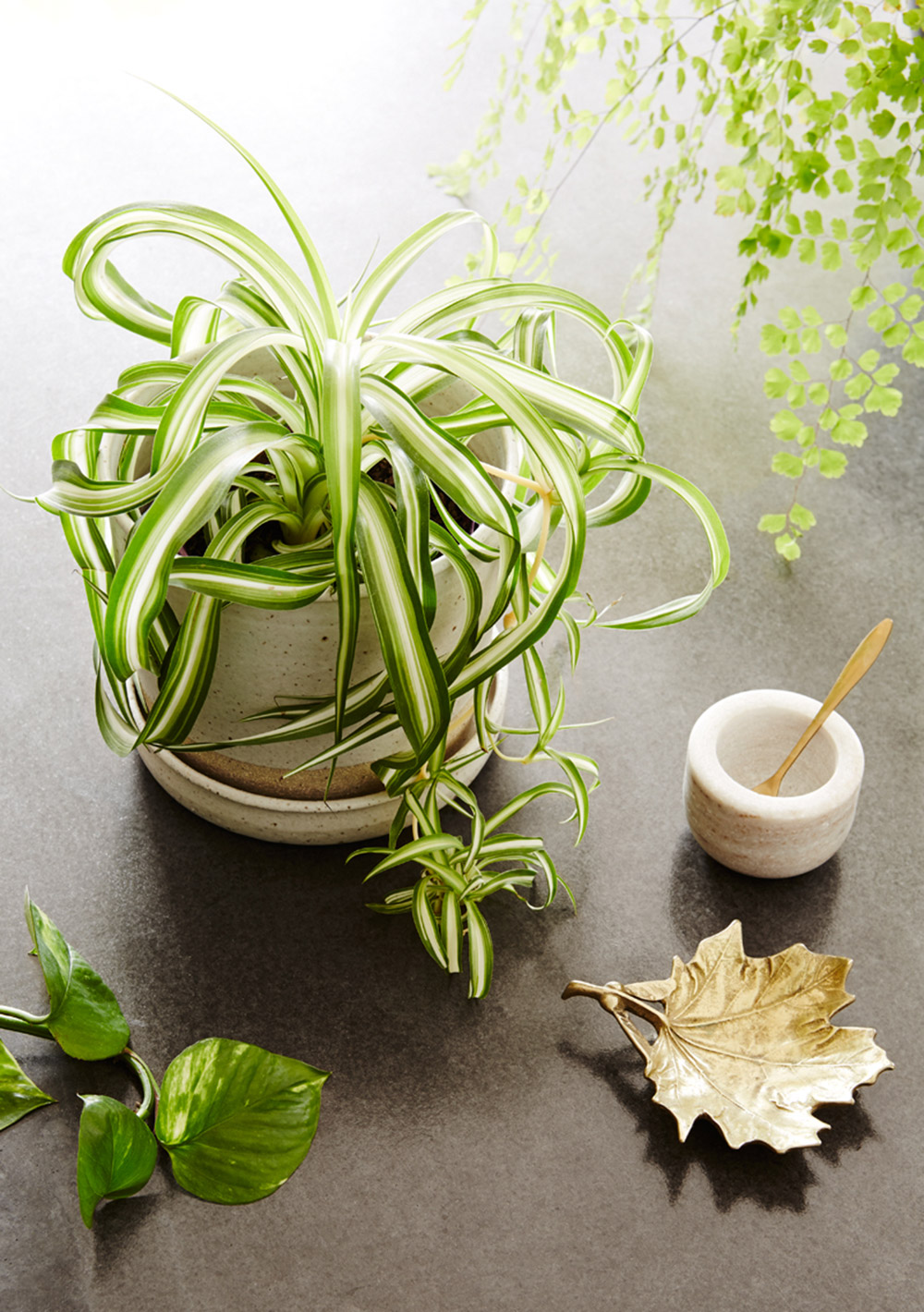 9. Spider Plant ('Curly' pictured) (Chlorophytum comosum)
If you're yet to witness a 'spiderette' baby on a spider plant do yourself a favour and find one. Not only is this plant great for cleansing the air, (whilst also being an easy-care option for plant lovers), spider plants send out THE cutest shoots in the form of dangling 'spiderettes' – they honestly encourage you to stop and slow down to take their beauty in. Win/win situation really!
Toxins removed: formaldehyde and xylene.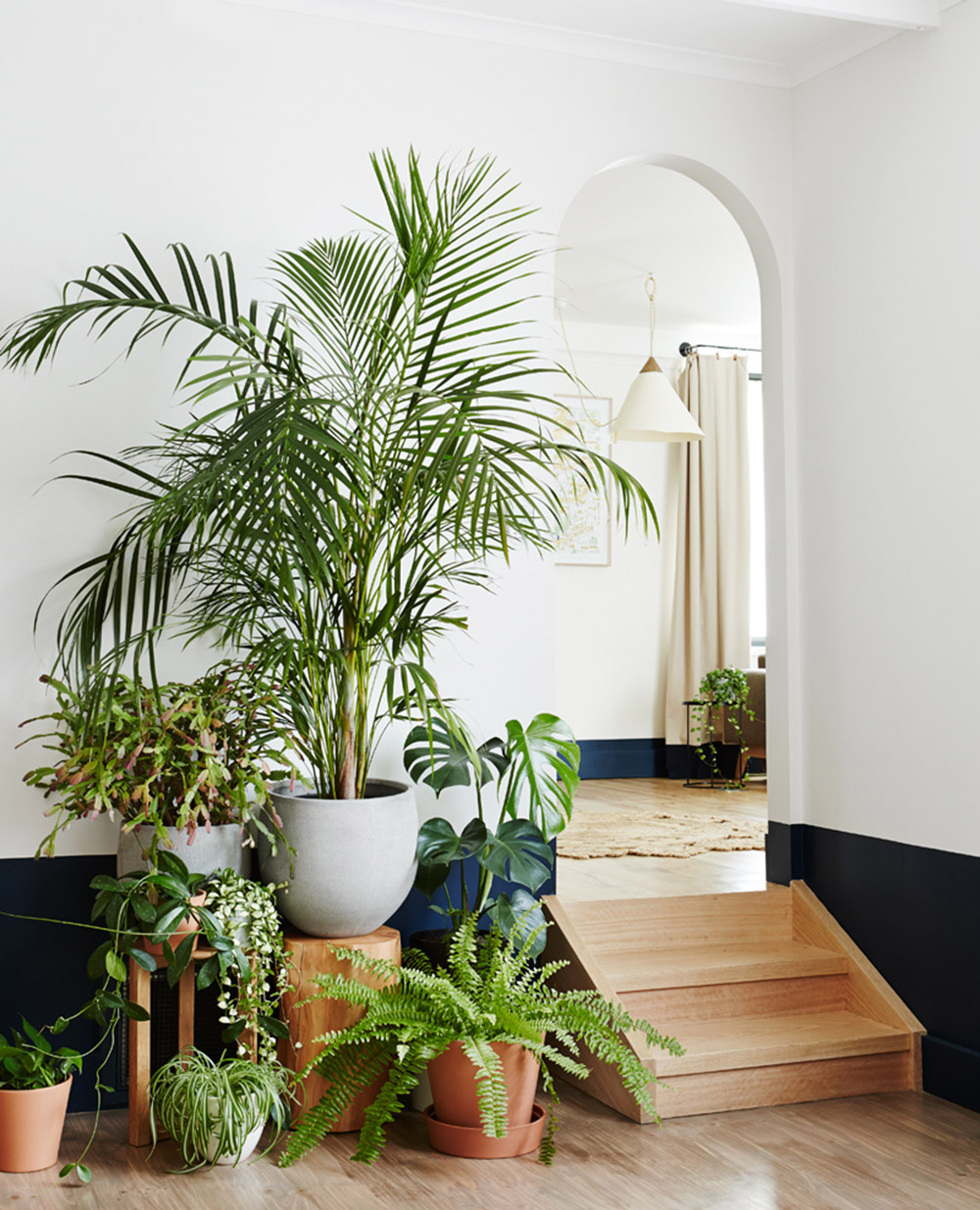 10. Golden Cane Palm (centre plant) (Chrysalidocarpus lutescens)
Golden cane palms are great when you're in need of a big plant – plus their impressive air detoxing skills are commendable! They can often be a thirsty plant and do require some direct sun daily to thrive but if you cover those off, you'll be rewarded with a striking plant for years to come.
Toxins removed: benzene, carbon monoxide, formaldehyde, trichloroethylene, xylene.
Photography by Annette O'Brien
Styling by Alana Langan for IVY MUSE