For today's recipe we are featuring a non-alcoholic juice version of the Bloody Mary.. who would have thought?! The Virgin Mary Hangover Cure recipe from Green Kitchen Smoothies book by David Frenkiel & Luise Vindahl features all the usual suspects, plus a few healthy added extras, including a kick of fresh ginger and lime juice. Give this classic drink a try to cure your next dreadful hangover!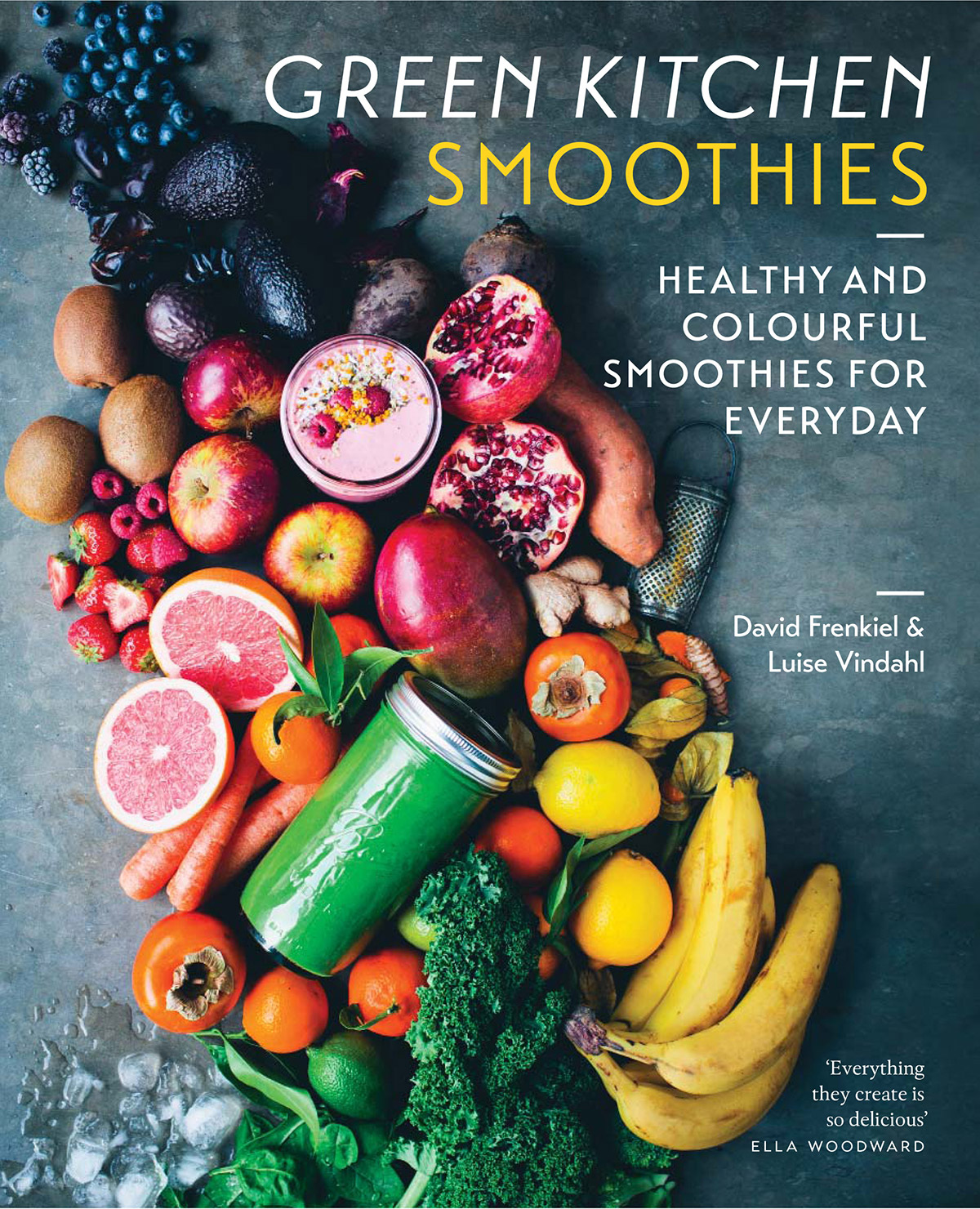 Ingredients:
3 plum tomatoes or 24 cherry tomatoes (approx. 300g) (organic if possible)
1 celery stalk with leaves (approx. 50g) (organic if possible)
1/2 red (bell) pepper (capsicum), core and seeds removed (approx. 90g)
1 knob fresh ginger, peeled (approx. 15g)
2 sprigs fresh oregano
1 teaspoon organic unfiltered apple cider vinegar
3 drops Tabasco sauce
2 pinches sea salt
To Serve:
Lime juice
Coarse sea salt
Ice cubes
Freshly ground black pepper
Fresh oregano sprigs
Method:
Wash the tomatoes, celery, pepper, ginger and oregano and chop them to fit your juicer. Feed them through the mouth of the juicer one by one, altering between the fibrous (oregano, ginger) and juicy (tomatoes, pepper) ingredients, while using the hard ingredients (celery) to push everything else through.
Stir in the apple cider vinegar, Tabasco and salt. Taste and adjust the flavours to your liking.
Stir well, pour into two medium-sized glasses rimmed with lime juice and salt* and filled with ice cubes. Finish with a sprinkling of black pepper and a sprig of oregano and serve.
** To rim your glasses, on a sauces create a circle of salt bigger in diameter than the rims of your glasses. Moisten the rims of the glasses with lime juice and turn them upside down to dip in the salt.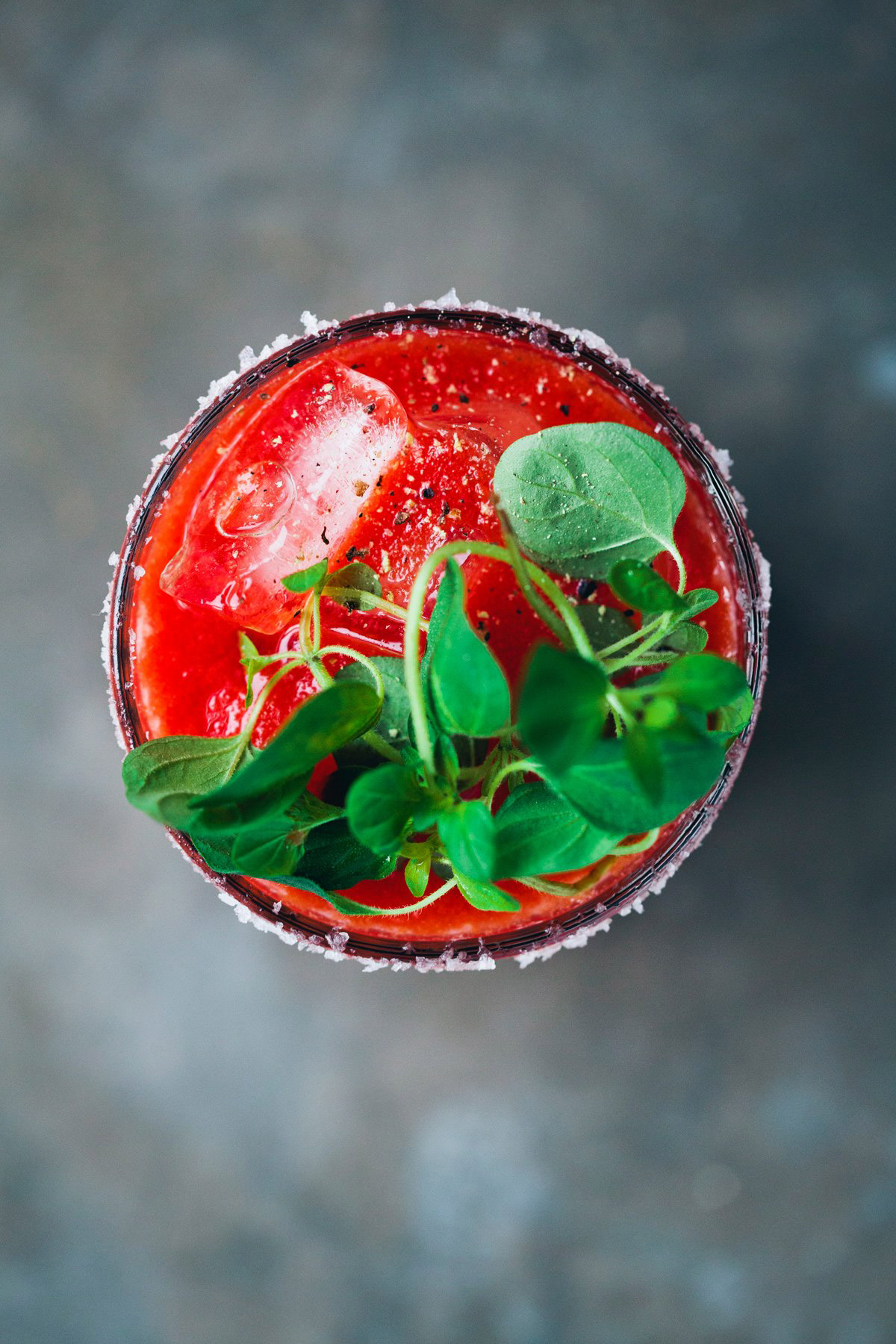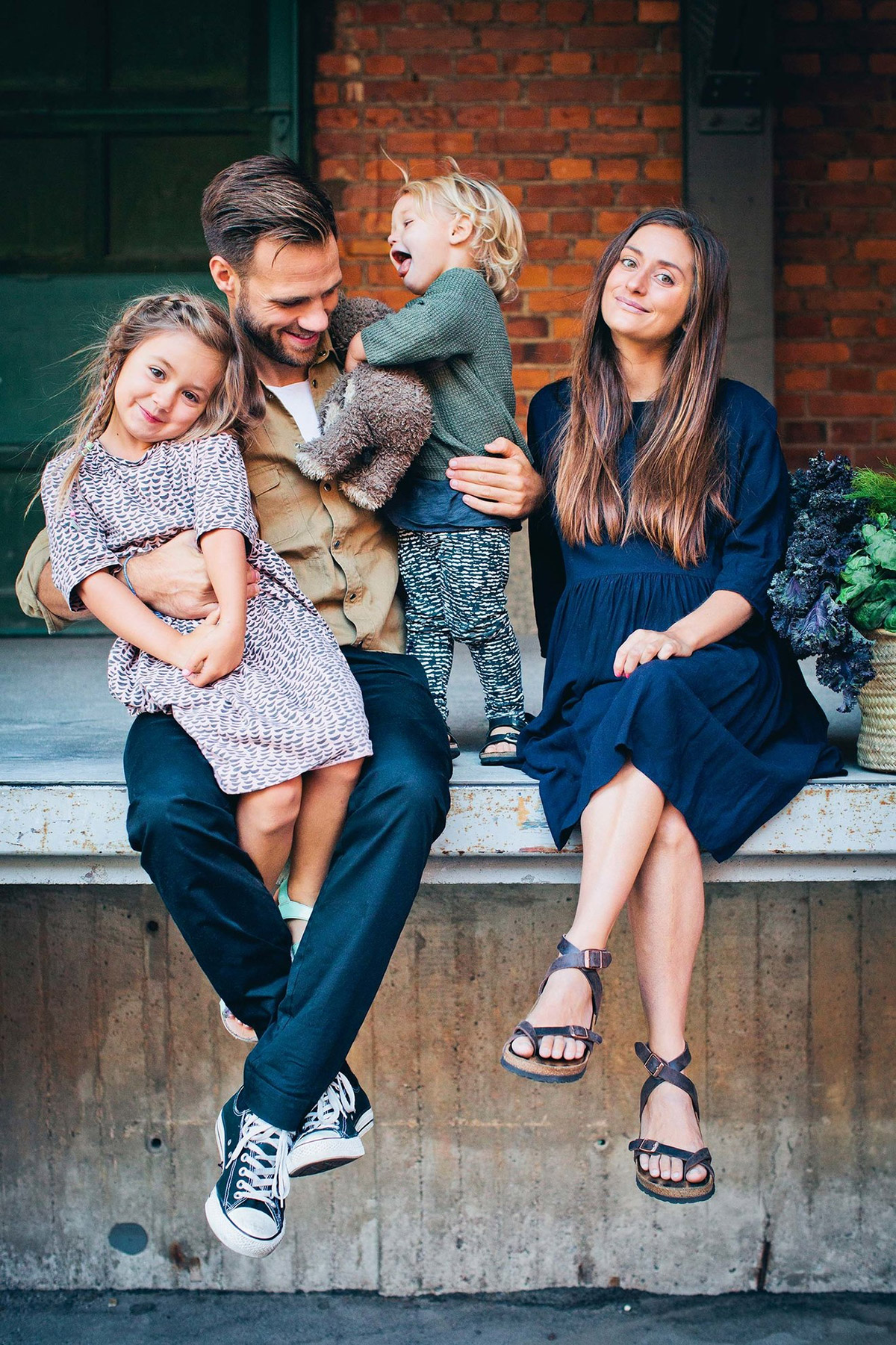 Bestselling authors David and Luise now share their top smoothie recipes, as well as some new and exciting ideas. Green Kitchen Smoothies is divided into simple smoothies, post-workout favourites, breakfast ideas, energisers, desserts, and more. They also reveal their recipes for nut milks and butters, granola, muesli, as well as their favourite juices.
We've also shared a few other mouth-watering and nutritious recipes like the Green Goodness Bowl, Barley, Cavolo Nero and Beef Broth, and Purple Performance. Head over to our recipes section for more!