In the mood for some flavourful and hearty medley? It doesn't get much better than a bowl of hot soup on a chilly Sunday morning! Check out the Barley, Cavolo Nero and Beef Broth recipe from Ostro cookbook by Julia Busuttil Nishimura. Guaranteed to keep you warm, full, and happy! Check out the full recipe below..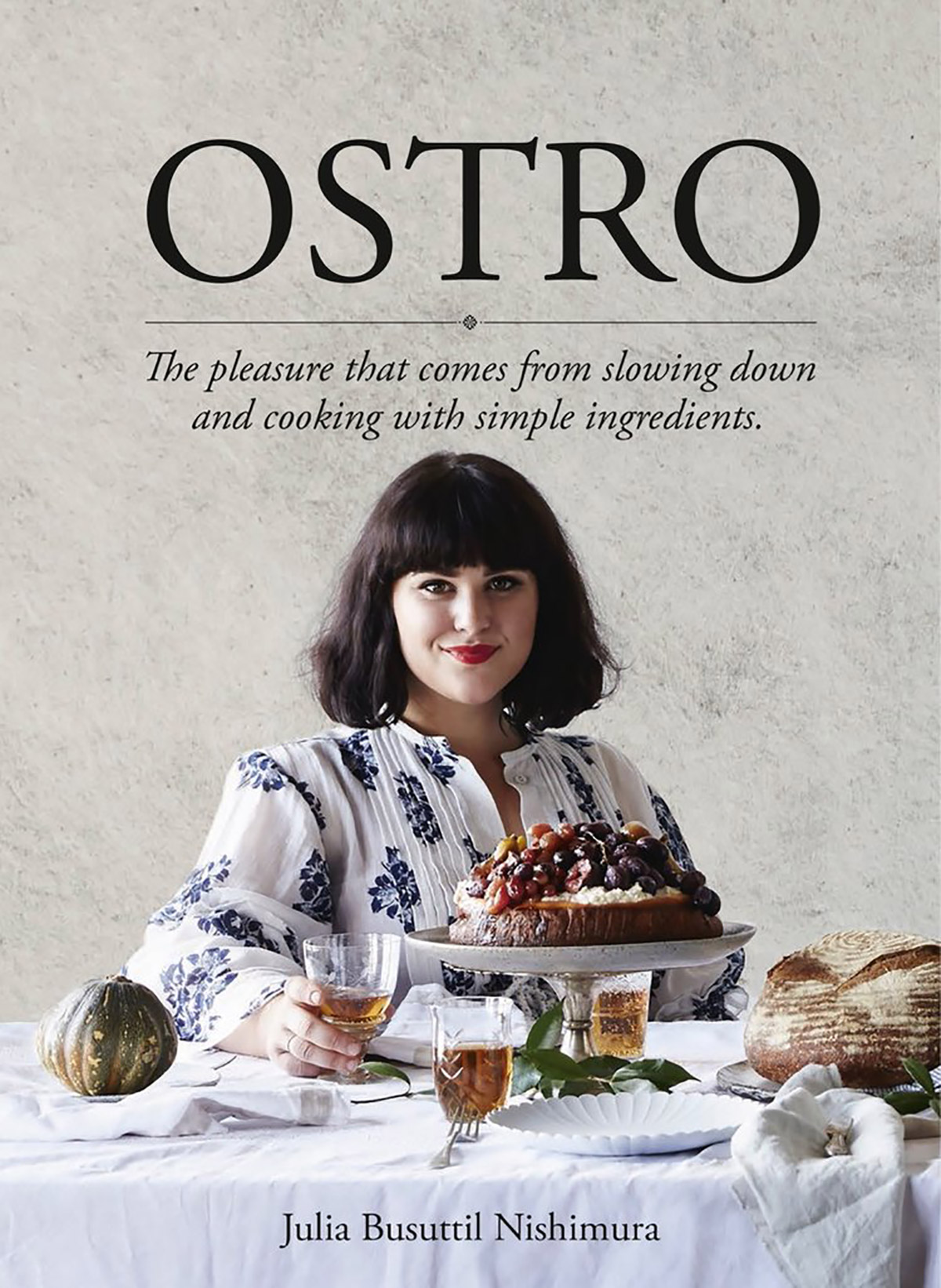 Ingredients:
25g butter
2 tablespoons extra-virgin olive oil
2 onions, roughly chopped
Sea salt
1 x 650g boneless beef shin, cut into three pieces
250ml (1 cup) dark beer, such as stout
200g pearl barley
1 bunch of cavolo nero, tough stems removed, leaves washed thoroughly and roughly torn
Black pepper
Small handful of flat-leaf parsley leaves, roughly chopped
Method:
Melt the butter with half the olive oil in a large frying pan over a low heat. When the butter is foaming, add the onions and a pinch of salt and cook over a very low heat for 20-30 minutes, stirring occasionally, until soft and caramelised. Set aside.
Meanwhile, heat the remaining olive oil in a large saucepan over a medium-high heat. Add the pieces of beef and brown really well on all sides. Pour in the beer and bring to simmer. Add 1.5 litres of water, bring to boil then turn down the heat to low and simmer for about 3 hours or until the beef is tender. Check occasionally to ensure the beef is still covered, and top up with more water if necessary. Remove the beef, set aside until cool enough to handle, then shred into smaller pieces.
Meanwhile, add the pearly barley to the soup and simmer for 25-30 minutes, or until cooked. Add the cavolo nero along with the caramelised onions and shredded beef. Simmer for 4-5 minutes and season to taste. Ladle the soup into bowls and serve sprinkled with parsley.
*Serves 4-6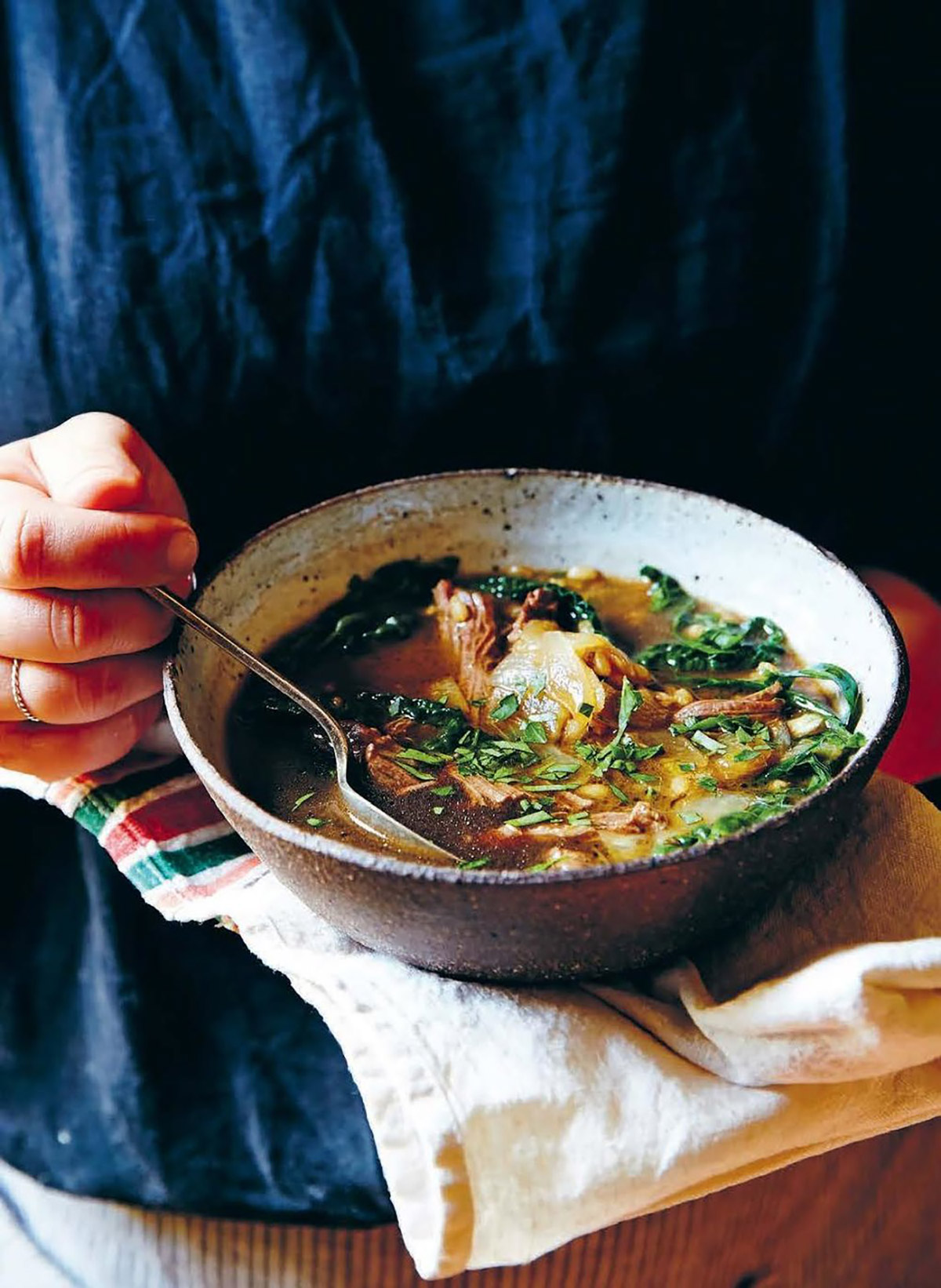 Julia Busuttil Nishimura is a Melbourne-based Italian teacher and food writer, and the creator of Ostro – an online space where she shares her recipes, images and stories. Since launching Ostro in 2014, Julia has gained a strong and loyal following for her generous, uncomplicated, seasonal food.
"My approach to food favours intuition over strict rules and is about using your hands, rushing a little less and savouring the details. It is food that slowly weaves its way into the fabric of your daily life – food for living and sharing." – Julia Busuttil Nishimura
Head over to our recipes section for more of these mouth-watering and tasty recipes including Purple Performance and Creamy Peach Melba recipes from Green Kitchen Smoothies by David Frenkiel & Luise Vindahl, and Soft Polenta with Bitter Greens and Walnuts recipe also from Ostro by Julia Busuttil Nishimura.