On the lookout for a new hearty and creamy dish? Time to channel your inner Italian and whip out the Soft Polenta with Bitter Greens and Walnuts recipe from the book Ostro by Julia Busuttil Nishimura, an Italian staple comfort food and an elegant side dish that goes great with all kinds of meals. Talk about versatility! Let us show you how it's done…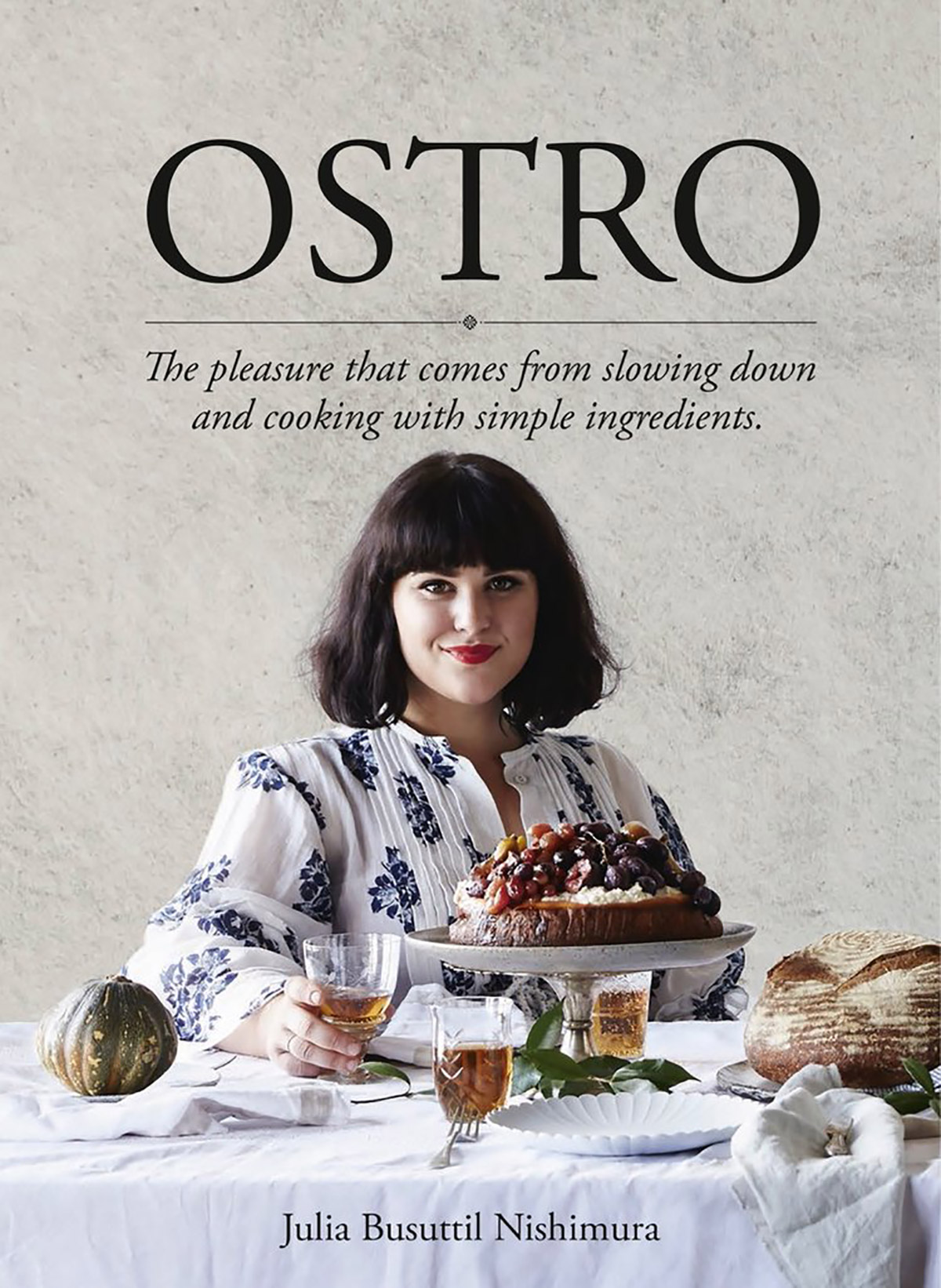 Ingredients:
40g (1/3 cup) walnuts
40g unsalted butter
1 tablespoon extra-virgin olive oil
1 onion, roughly chopped
70g flat pancetta, cut in lardons
300g bitter leaves, such as radicchio or chicory
150g cavolo nero, tough stems removed, leaves washed thoroughly and roughly chopped
1 1/2 tablespoons good-quality aged vinegar
Sea salt
Grated parmesan, to serve
Polenta:
750ml (3 cups) full cream milk
1 teaspoon sea salt
250g (1 2/3 cups) polenta
80g parmesan, finely grated
50g unsalted butter, roughly chopped
150ml pure cream
Method:
Lightly toast the walnuts in a dry frying pan over a low-medium heat for 1-2 minutes until just coloured. Set aside until needed.
Heat the butter and olive oil in a large frying pan over a low heat. When the butter is foaming, add the onion and cook gently for 10-15 minutes until soft and fragrant. Remove from the heat and set aside until the polenta is cooked.
To make the polenta, combine the milk with 750ml (3 cups) of water in a large heavy-based saucepan and bring to the boil. Reduce the heat to a simmer and add the salt. Pour in the polenta in a thin, steady stream, whisking to prevent lumps. Cook for 30-40 minutes, stirring constantly with a wooden spoon, until the polenta is smooth and sticky. You may need to add a little extra water if the polenta becomes to thick. Stir in the parmesan, butter and cream and continue to stir until incorporated. Season to taste and keep warm.
Place in the frying pan with the onions back over a medium heat and add the pancetta. Fry for 3-4 minutes until golden. Add the bitter leaves and the cavolo nero and cook for about 3 minutes until just collapsed. Stir the walnuts through and remove from the heat. Season to taste.
Serve the creamy polenta on a wooden board topped with the greens or on individual plates. Drizzle with the balsamic vinegar and sprinkle generously with parmesan.
*Serves 4-6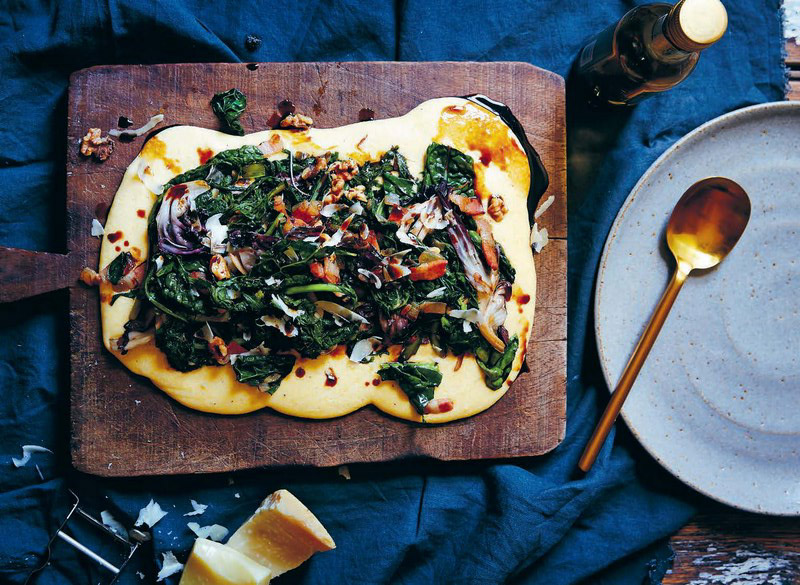 Julia Busuttil Nishimura is a Melbourne-based Italian teacher and food writer, and the creator of Ostro – an online space where she shares her recipes, images and stories. Since launching Ostro in 2014, Julia has gained a strong and loyal following for her generous, uncomplicated, seasonal food.
"My approach to food favours intuition over strict rules and is about using your hands, rushing a little less and savouring the details. It is food that slowly weaves its way into the fabric of your daily life – food for living and sharing." – Julia Busuttil Nishimura
Head over to our recipes section for more of these mouth-watering and tasty recipes including Raw Cauliflower and Lemon Tabouli with Grilled Haloumi, Fig, Pomegranate, Radicchio, Orange & Feta Salad, and Paleo Bread.