The Brace House by Finnis Architects is a Victorian terrace home located in a noteworthy heritage precinct area of Albert Park. The brief was to transform the remainder of the home into an adaptable, modern family abode, while at the same time retaining and celebrating the existing architectural language of a double fronted Victorian terrace. Let's have a look at how the team managed to design a home with two different architectural styles working harmoniously while staying individually distinguished.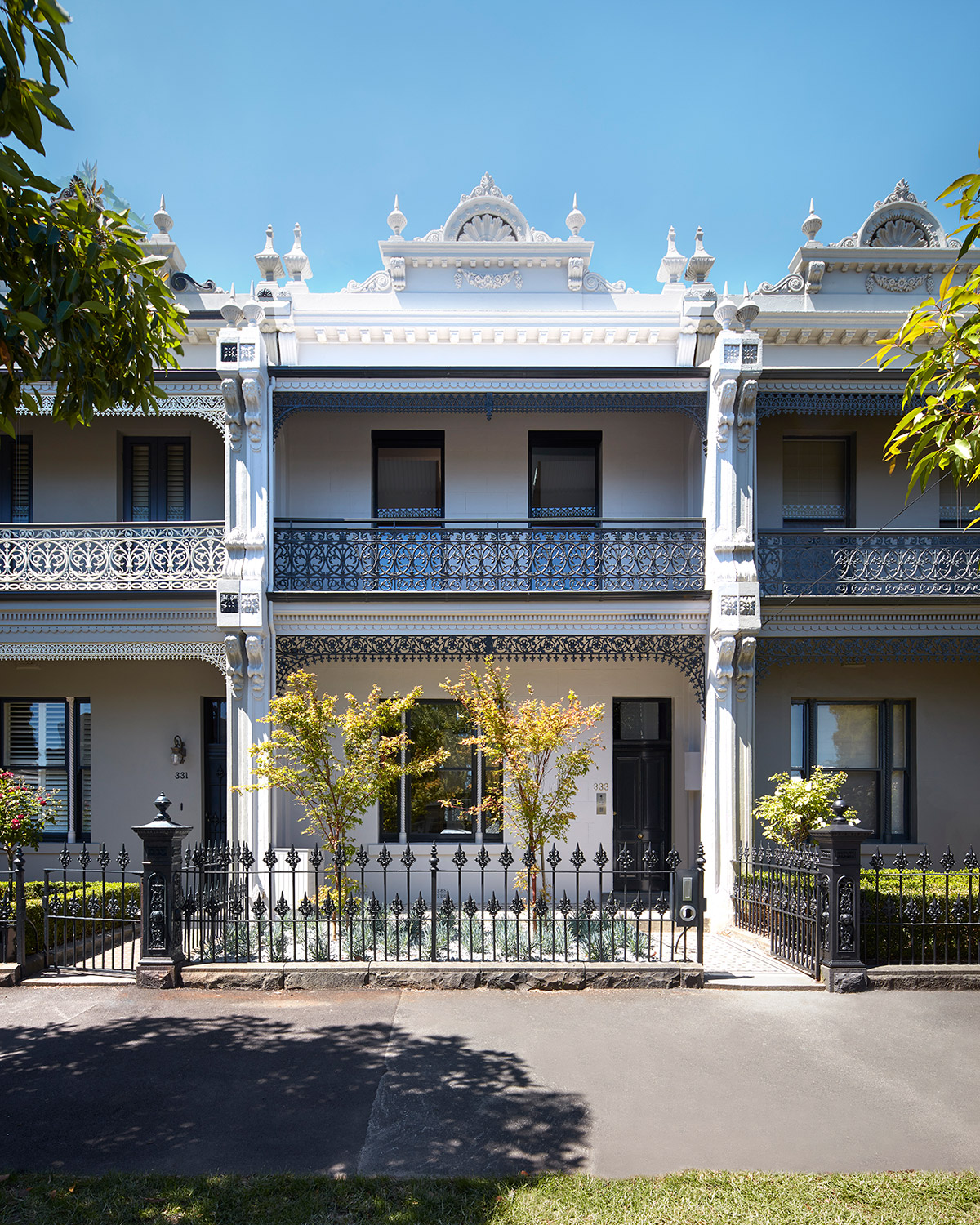 Merging a traditional Victorian front and a contemporary rear was the game plan for this project. The facade of the existing home was heritage-protected and was retained, whilst the whole site was excavated one metre to allow for the proposed design. Concrete columns and beams from the new dwelling were used to brace the existing terraces to the north and south, creating a visually and structurally precise form.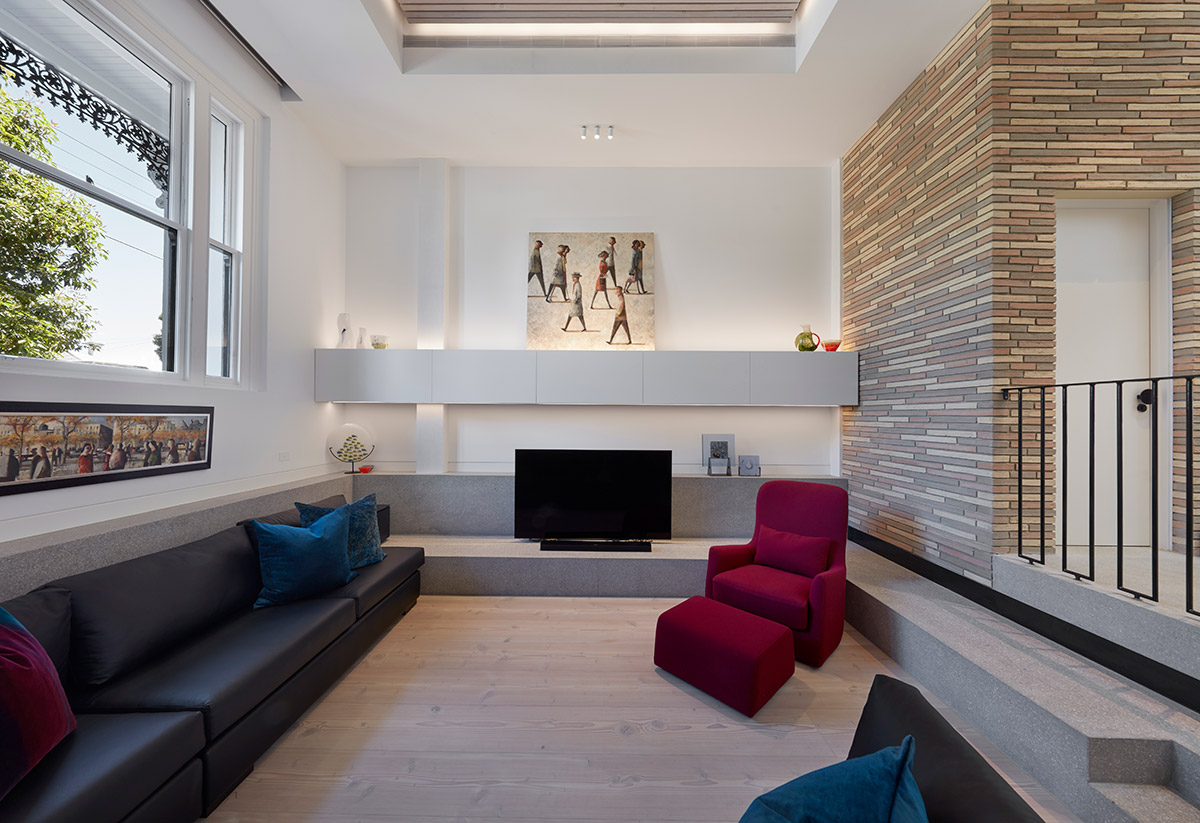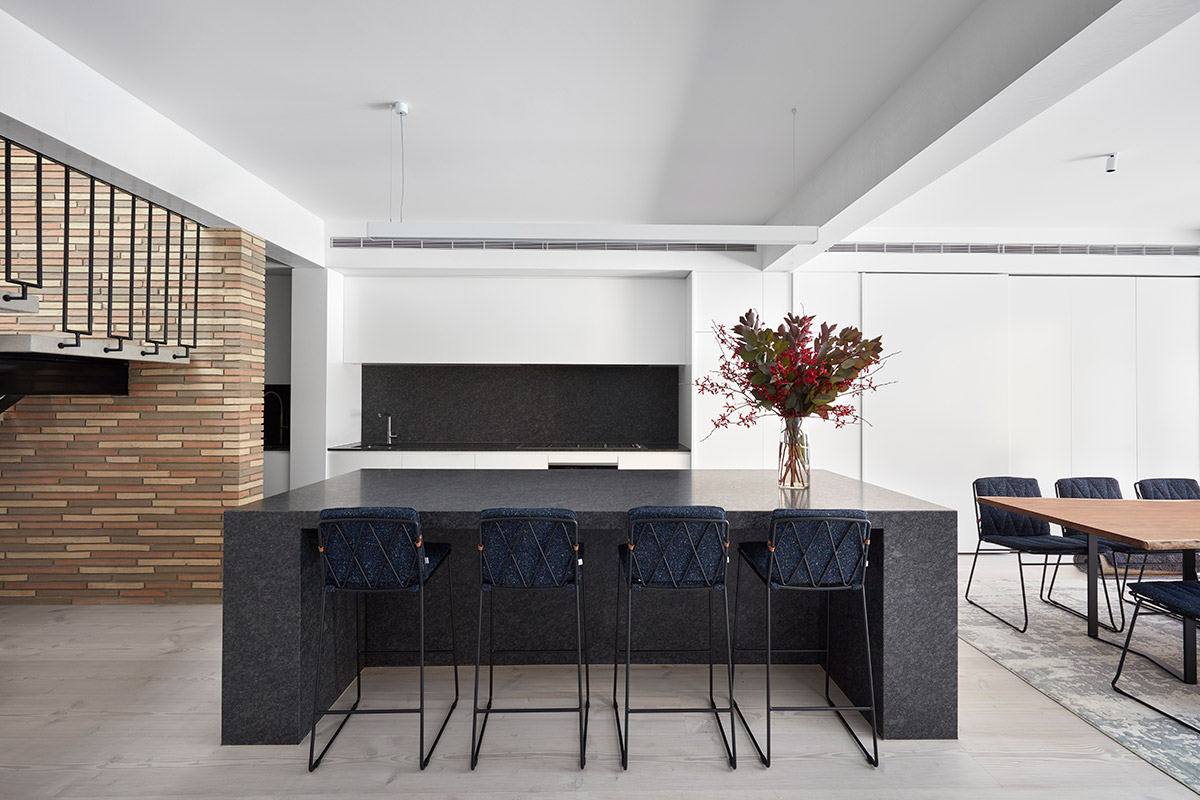 Upon entry, the interior of the home was embellished with a light base palette that compliments the overall aesthetics, including the polished plaster, and was predominantly kept clean and sleek which allowed the clients to personalise their home in any way they like.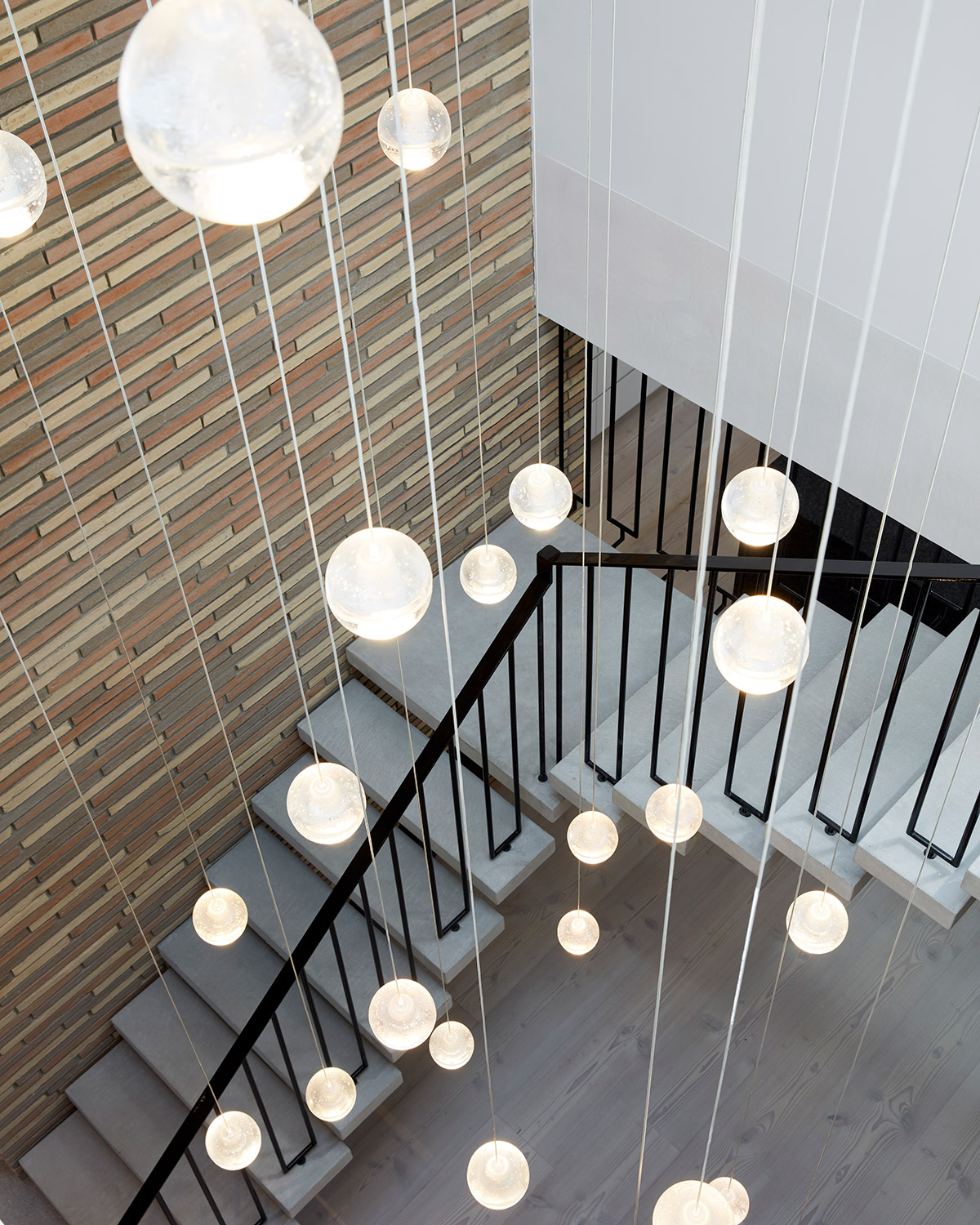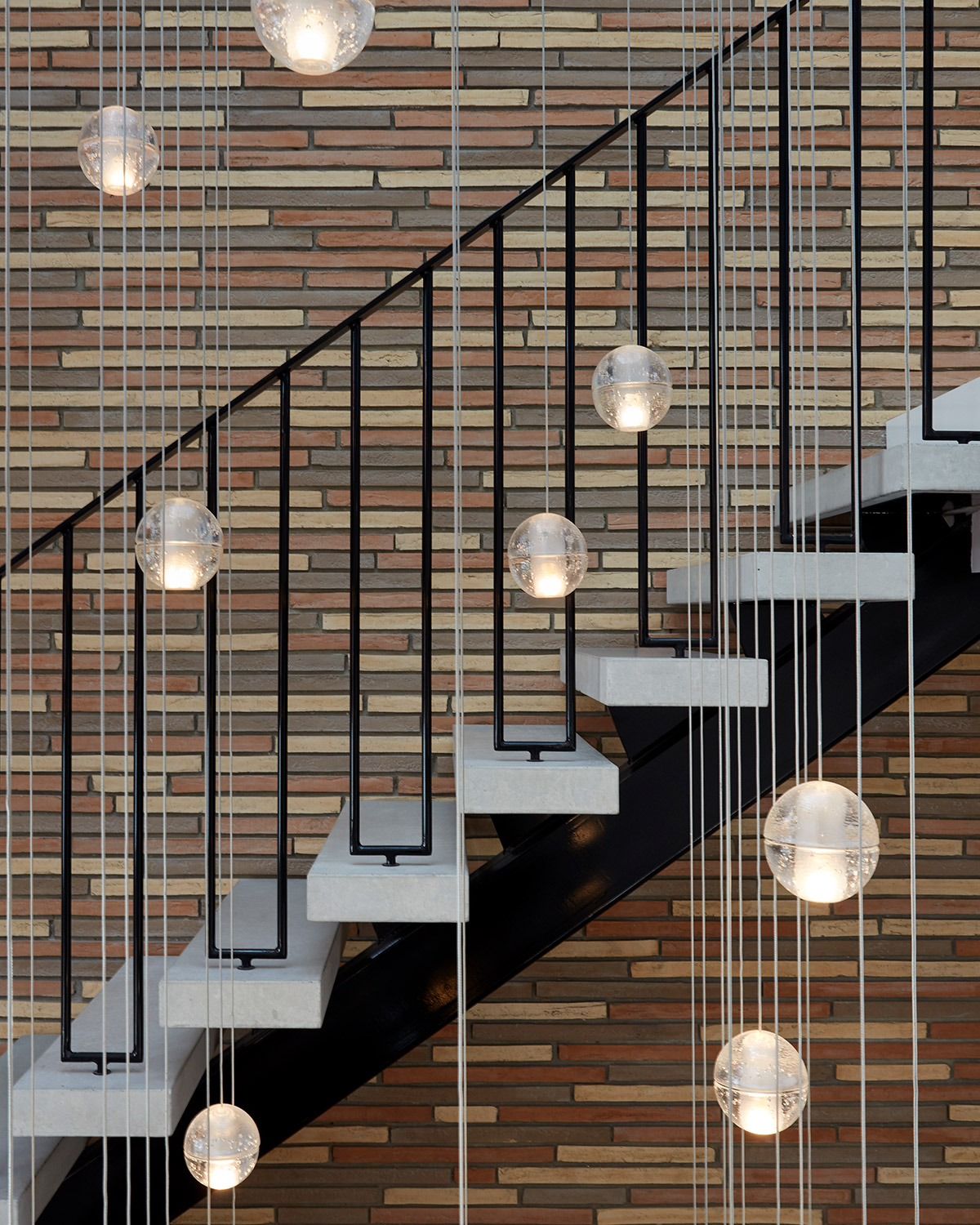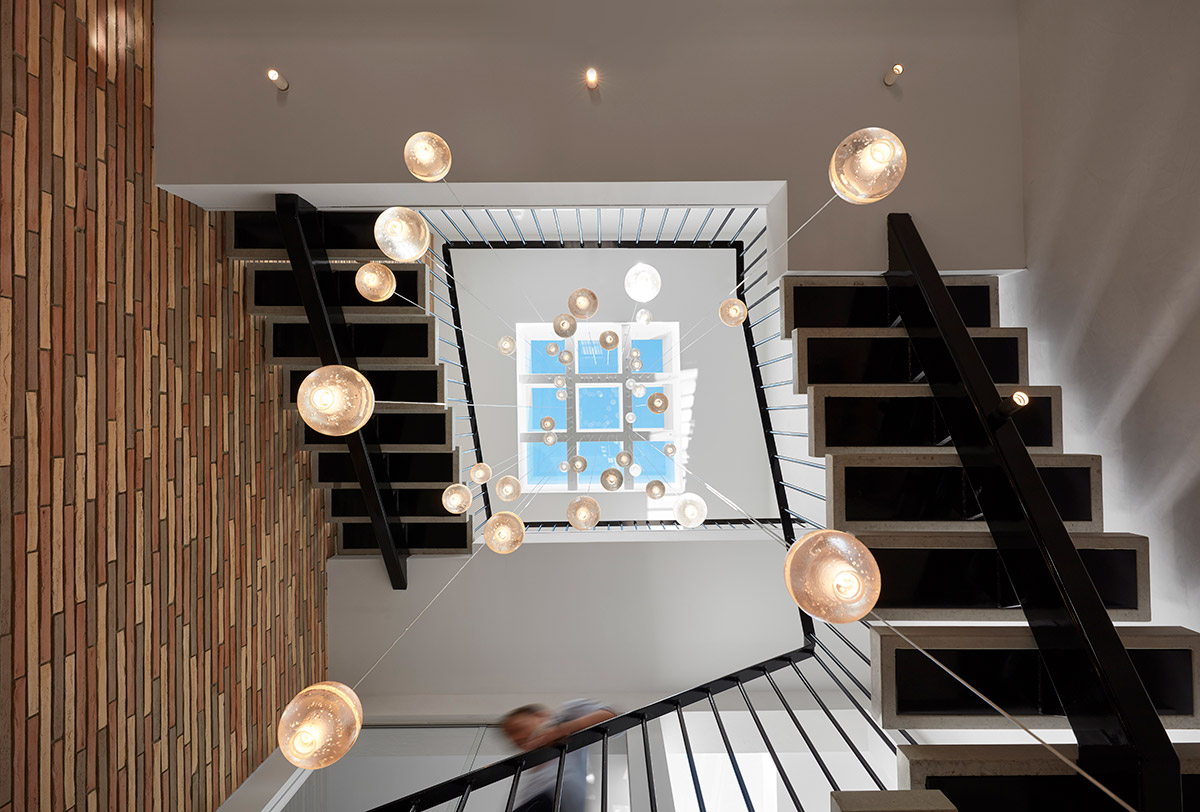 "Situated in the middle of a row of terrace houses limited the options for typical resolutions to natural lighting which paved the way for several bespoke details. One of the main features of the design is the full height, three-storey void which filters light through the heart of the design and doubles as the home to the centralised custom stairwell. The forty lights which delicately step down through the void accentuate this space as the core of the home. A grounding brick-clad feature wall guides the user upwards to create a truly atmospheric experience. " – Finnis Architects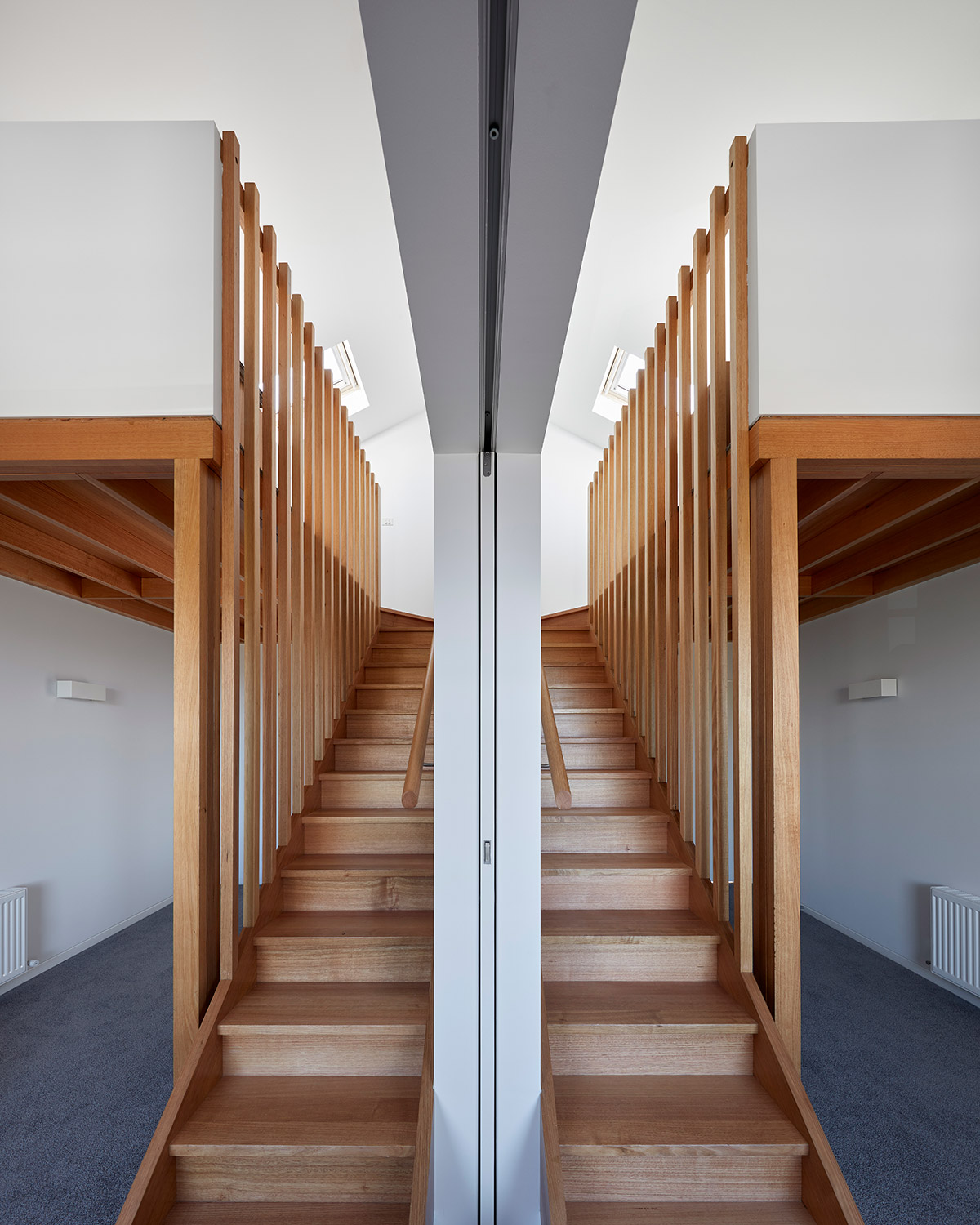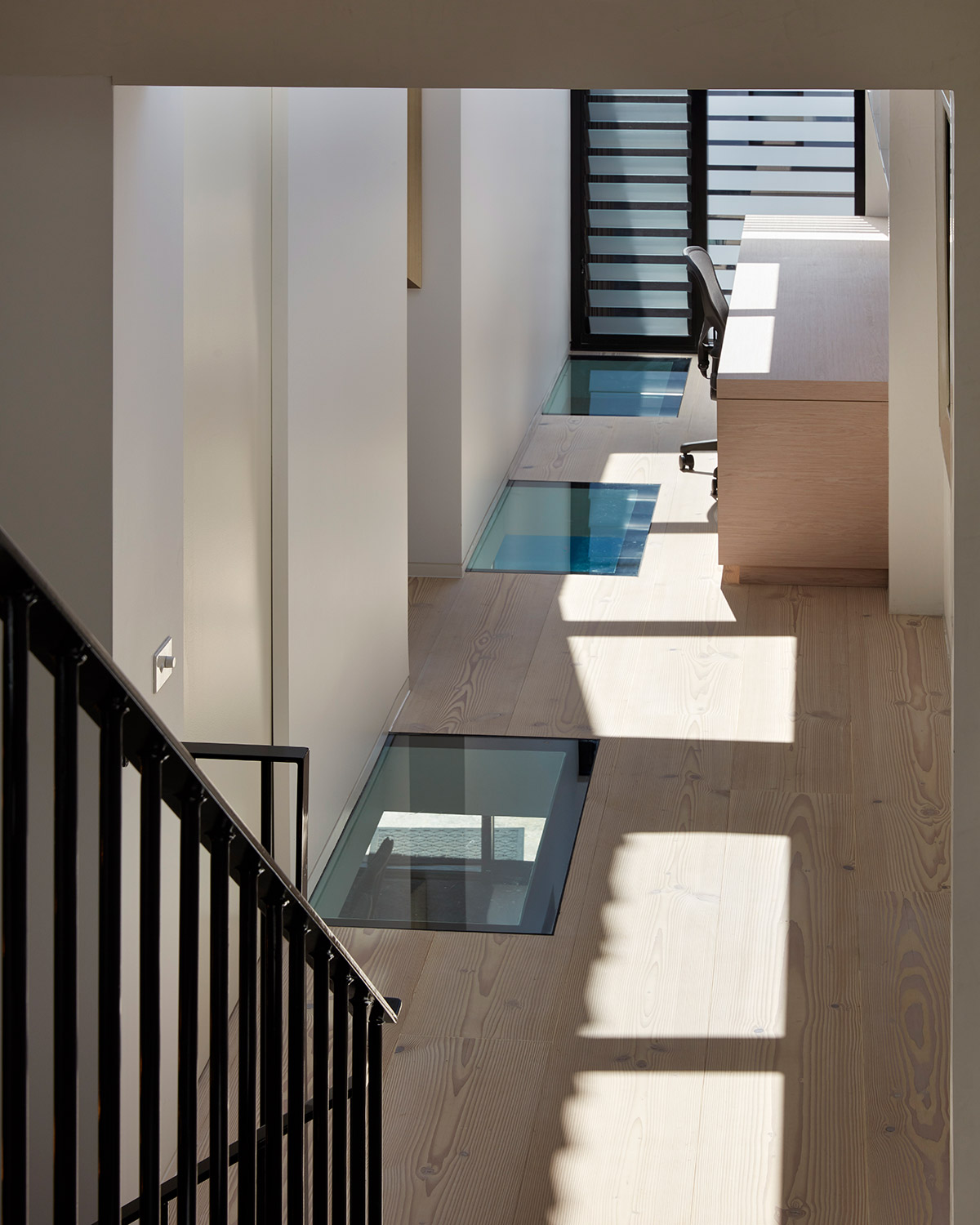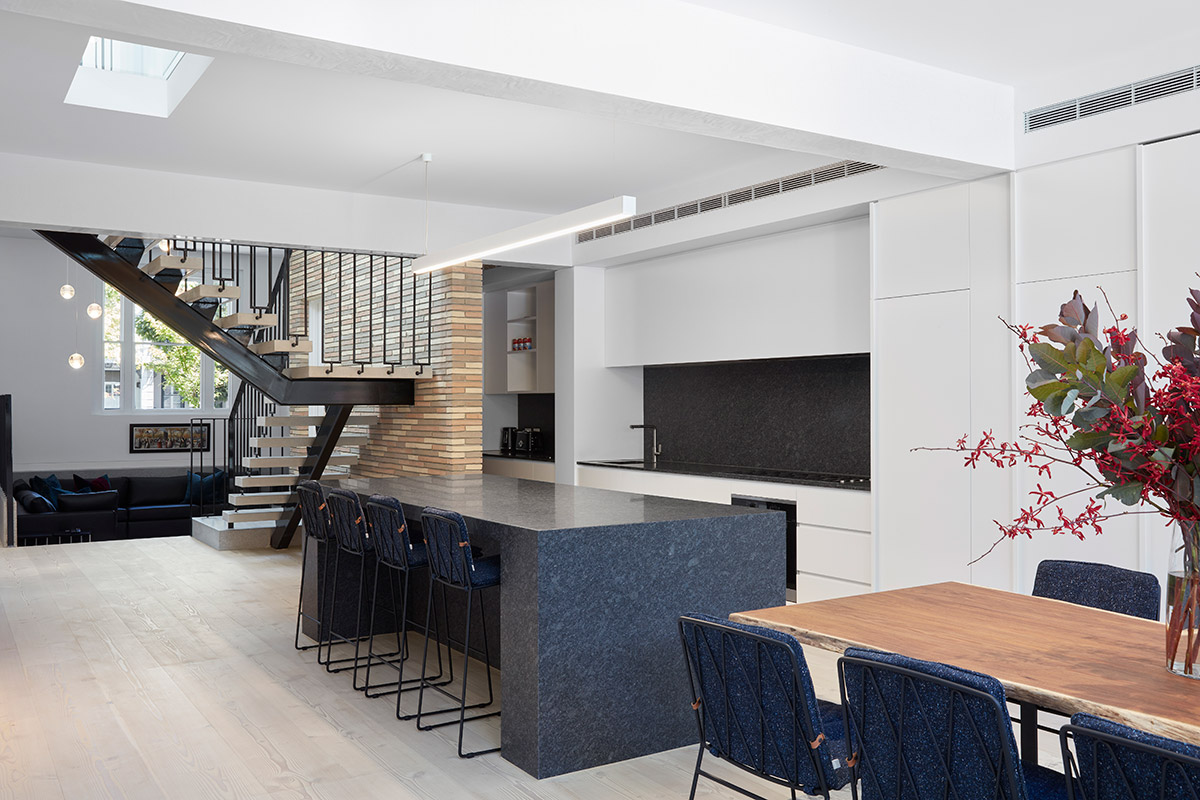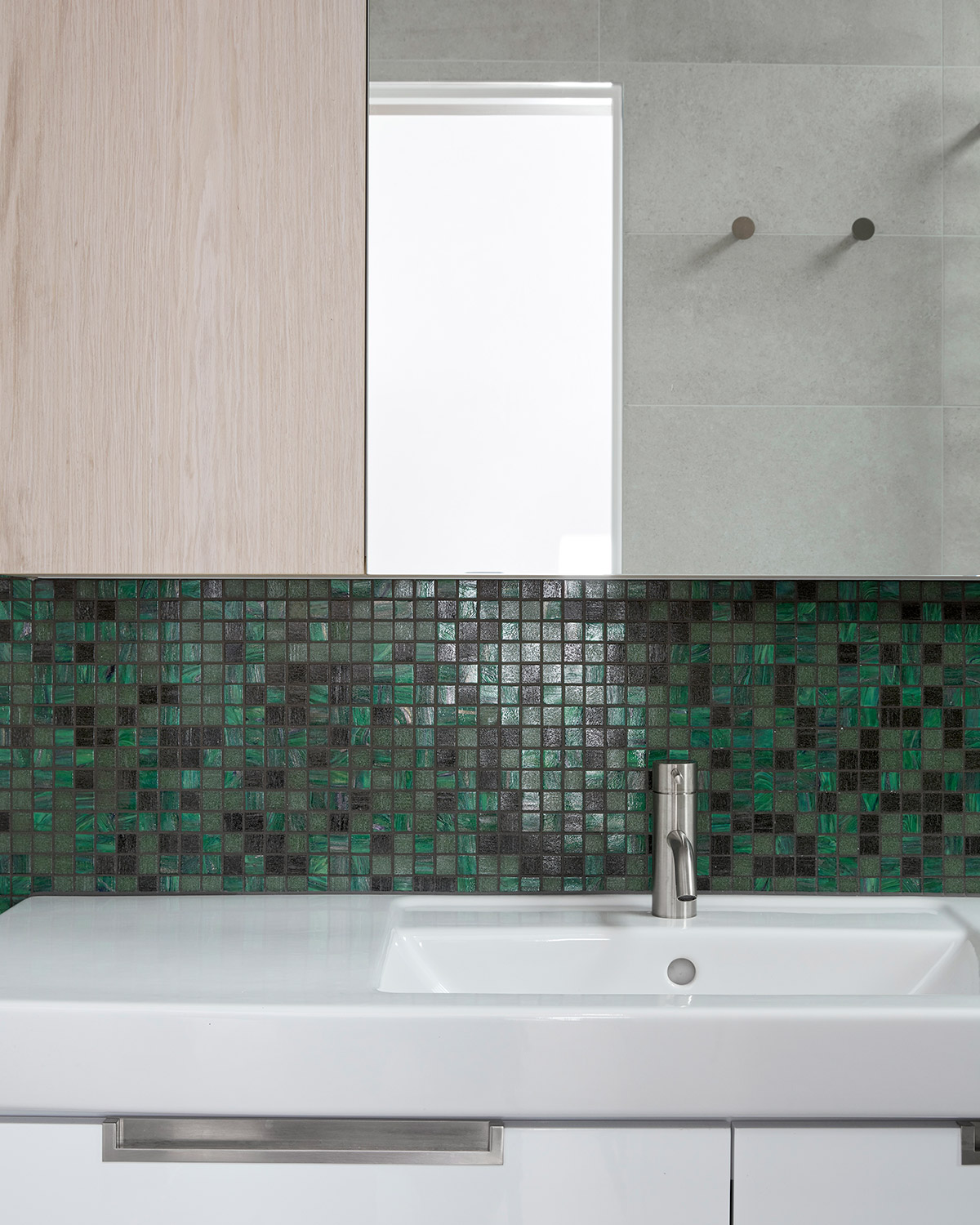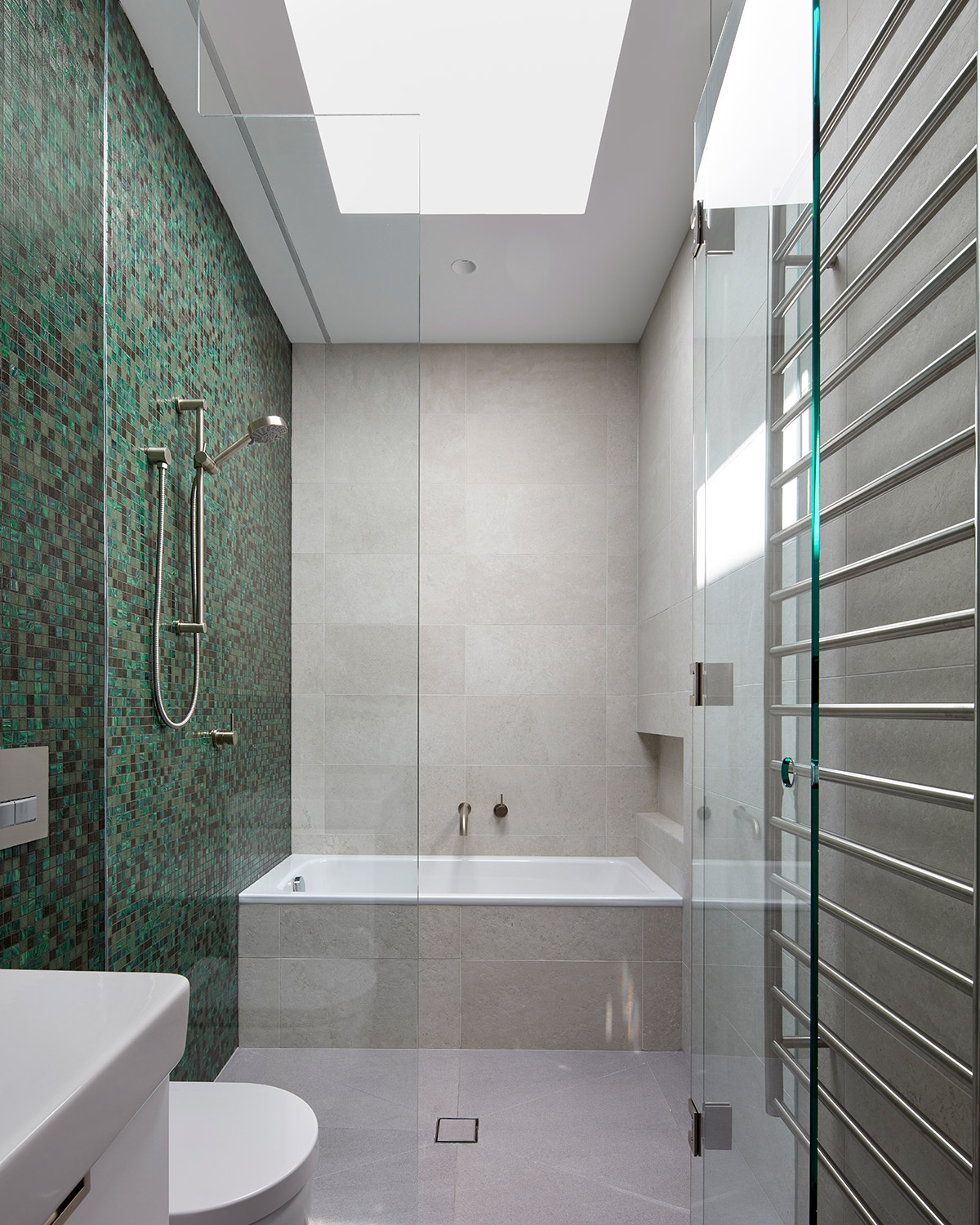 The interiors are predominantly contemporary, the kitchen is perfectly in line with the living area, both with bold dark features, clean white lines, and textures that are rich in both warmth and luxury. Other sophisticated elements are also found throughout the home including heavily veined marble accents on the kitchen counter, the client's artworks, and the rich, textured green tiles in the bathroom.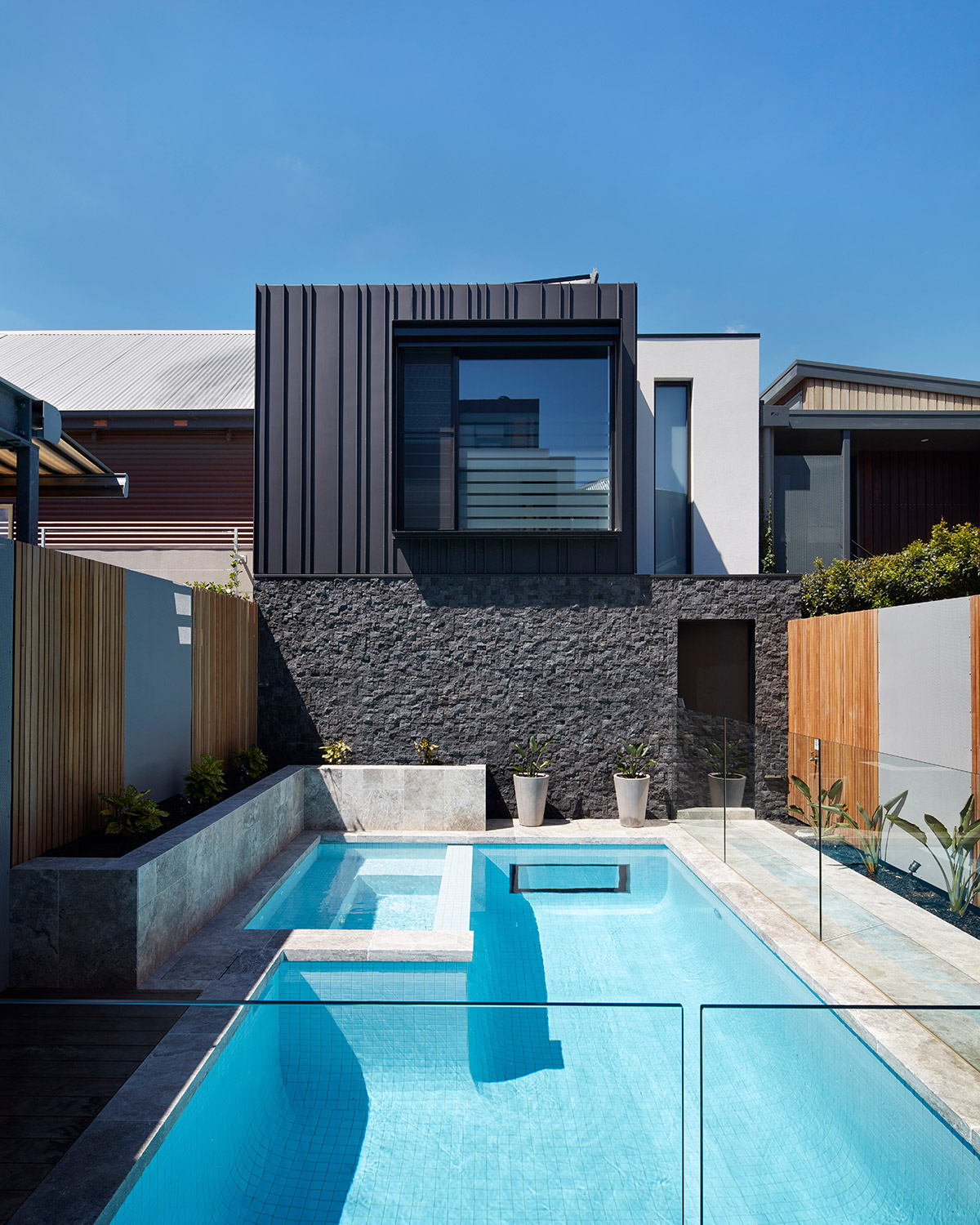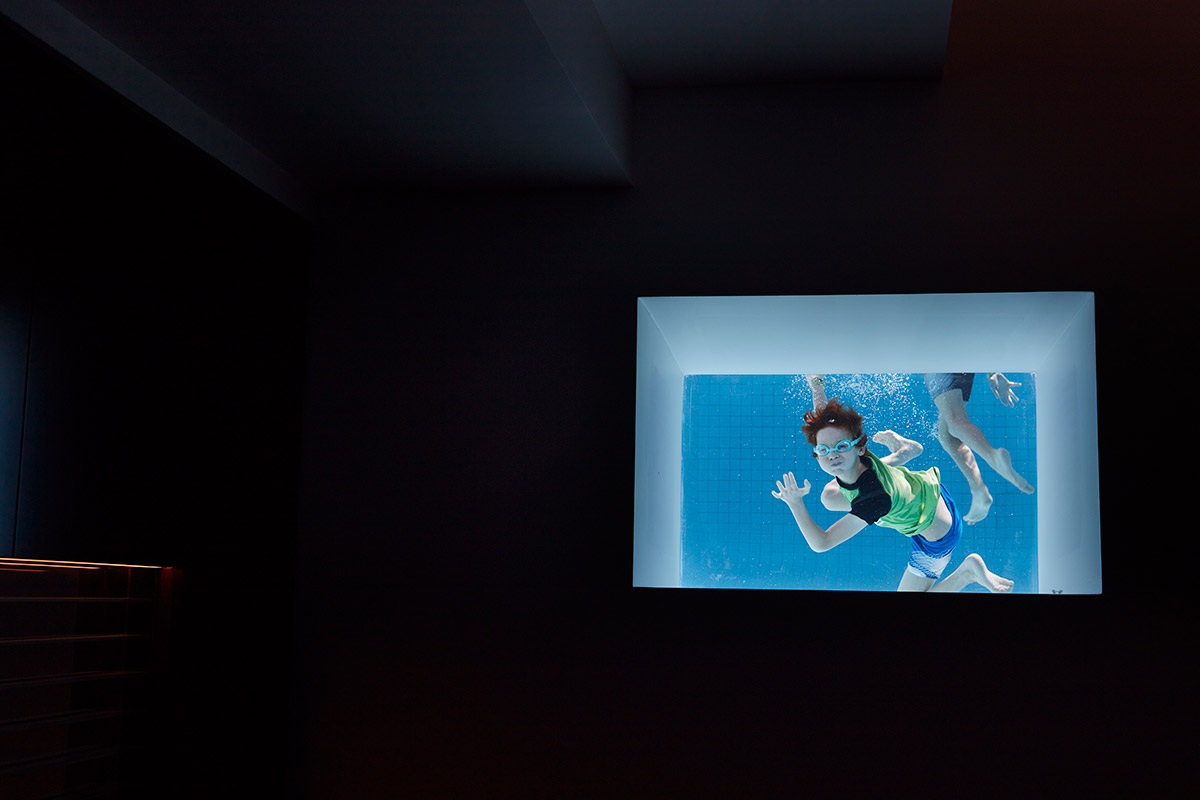 The contemporary rear of the house is clad in zinc and render which is purposely mirrored on the laneway studio as the courtyards dark colour palette balances with the softer timber tones of the boundary fencing and travertine pavers. A backyard sanctuary was built with the lush green vegetation surrounding the pool which gives off a calming overall ambiance to the space.
The ability to see potential, meticulous attention to detail, and the appreciation of the craftsmanship involved in the original structure is required when renovating such heritage homes. The Brace House by Finnis Architects shows how old spaces can amicably marry alongside modern structure and design in one harmonious home.
House Project: Brace House
Architect: Finnis Architects
Location: Albert Park, Melbourne
Type: Renovation
Photography: Tom Roe