Oliver Höglund and Ryan Roberts are the creative minds behind SØKTAS, and the company's inception began in Oslo, Norway where they first met in 2015. Oliver focuses on creating and designing unique pieces, while Ryan operates the business. SØKTAS is a reflection of both their stories and visions. Oliver's father, Ola Höglund and grandfather, Erik Höglund worked at the renowned Kosta Boda Glassworks in Sweden, and the craft has been passed down through the generations.
The skills and techniques learned by Oliver since 2001 have allowed him to develop his craft and create his own signature style. The process of hand-blowing glass is rigorous and intense, as the molten hot glass is shaped and blown by hand at around 1000° C by Oliver himself.
Made in Currumbin, Gold Coast.
George Takes Twelve
1. Pleasantries first… Tell us about who you are and what you do?
We are two mates that met on the other side of the world. Working our 9-5 jobs for someone else was something that we both wanted to move away from and was something that we would constantly talk about how we could change. Over many, many beers, we eventually came up with the idea to start a glass blowing business, as our skills complemented each others, and after that, Soktas was born. We specialise in handmade glass lighting and offer a range of wall and pendant lights where no pieces are exactly the same due to the handmade process.
Our first studio space was in Melbourne and we would fly to Ollies family studio in New Zealand to blow the glass. As demand increased we realised we needed a glass blowing studio in Australia, and what better place for two surfers to set up then on the Gold Coast. Fast forward 6 years and it is still just the two of us, making glass everyday, and trying to get a surf in whenever we can.
2. What's something you do every day?.
Our studio is in Currumbin, right near the beach, so every morning after we check the furnace, we go and check the surf.
3. What's your favourite moments so far in your career?
Being part of the Rickshores refurbishment. Having our wall lights in one of the most iconic restaurants on the Gold Coast is really amazing.
4. What's the most treasured item in your home?
"My 6 month old daughter, Delilah" – Ryan
"A painting from my grandfather" – Ollie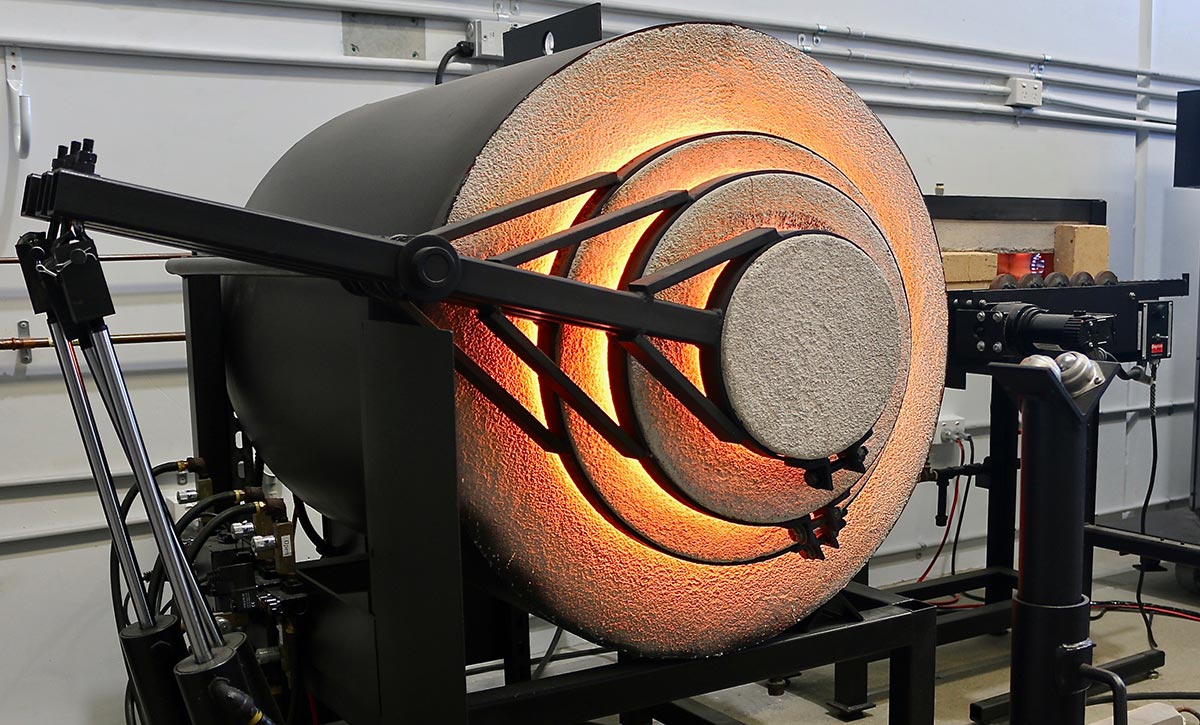 5. What does your average work day look like?
We get into the studio around 6am, check the furnace and then check the surf. We head back to the studio and I will go straight to emails and Ollie will start making any outstanding orders. Everyday we are blowing glass, doing to cold work and packing orders. The furnace is never switched off and needs to constantly be sitting at around 1100 degrees so every night before bed I check that everything is looking ok on the cameras.
6. Can you pinpoint the moment what you do turned into a profession for you?
Once we had set up the studio in Currumbin, we had the ability to take on more projects as we were no longer restricted by having to make the glass in New Zealand.
7. What's a skill you want to accomplish in 2021
"Become a better guitar player" – Ryan
"Continue experimenting with different paints" – Ollie
8. If you could collaborate with anyone (brand or individual) who would it be?
Jai Vasicek, we love his work.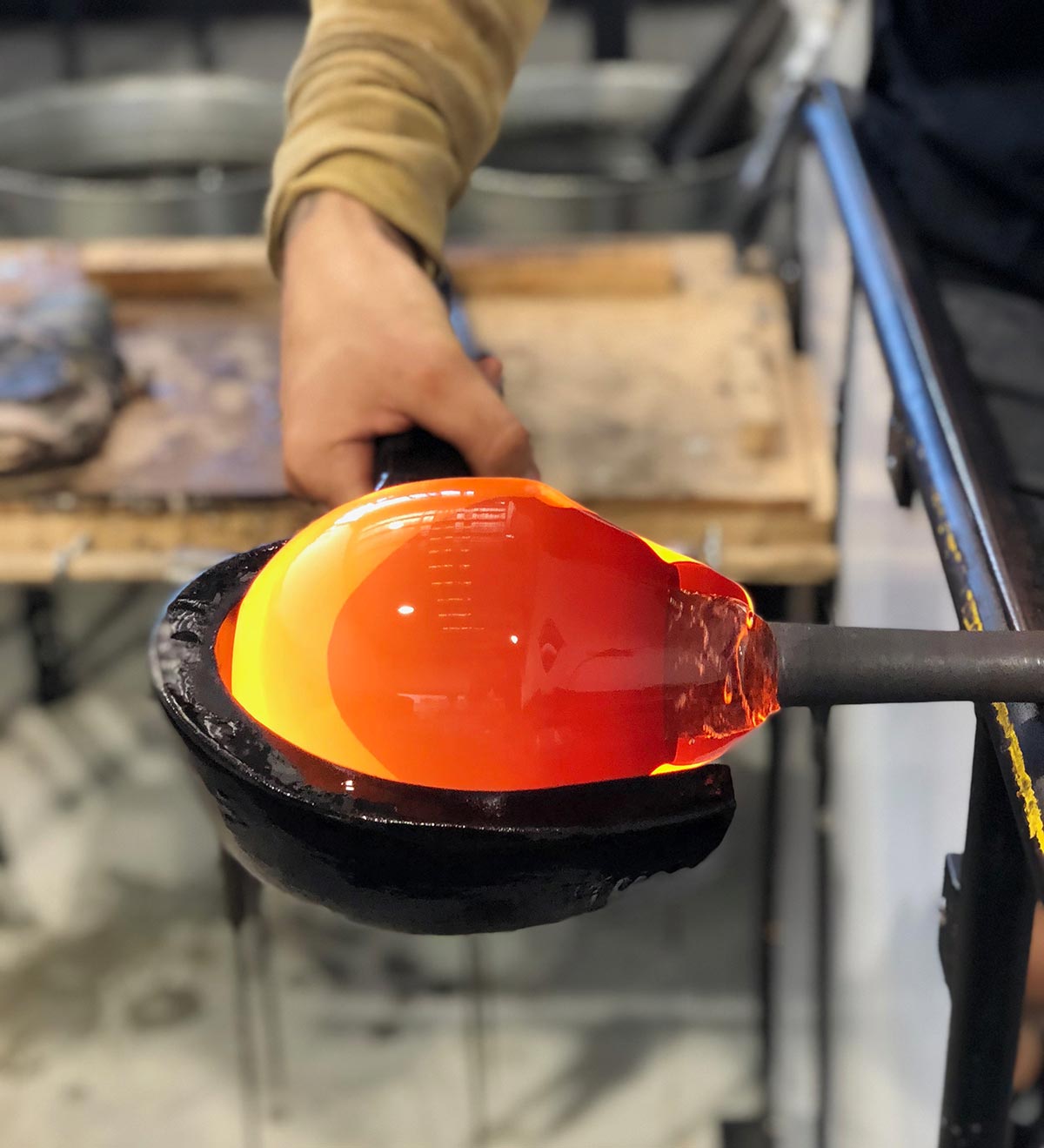 9. If you could see your work displayed absolutely anywhere, where would it be?
MONA in Tasmania.
10. You've got a week off… where are you headed?
Mentawais surf trip if covid wasn't a thing, otherwise a road trip down the coast of Australia.
11. What's your favourite project/design so far and why?
The VOLT pendant will always be a favourite, it was our first light and how Soktas began.
12. What's next for you? Any exciting new projects in the pipeline…
We have lots of projects coming up, some with new designs which we are really excited about.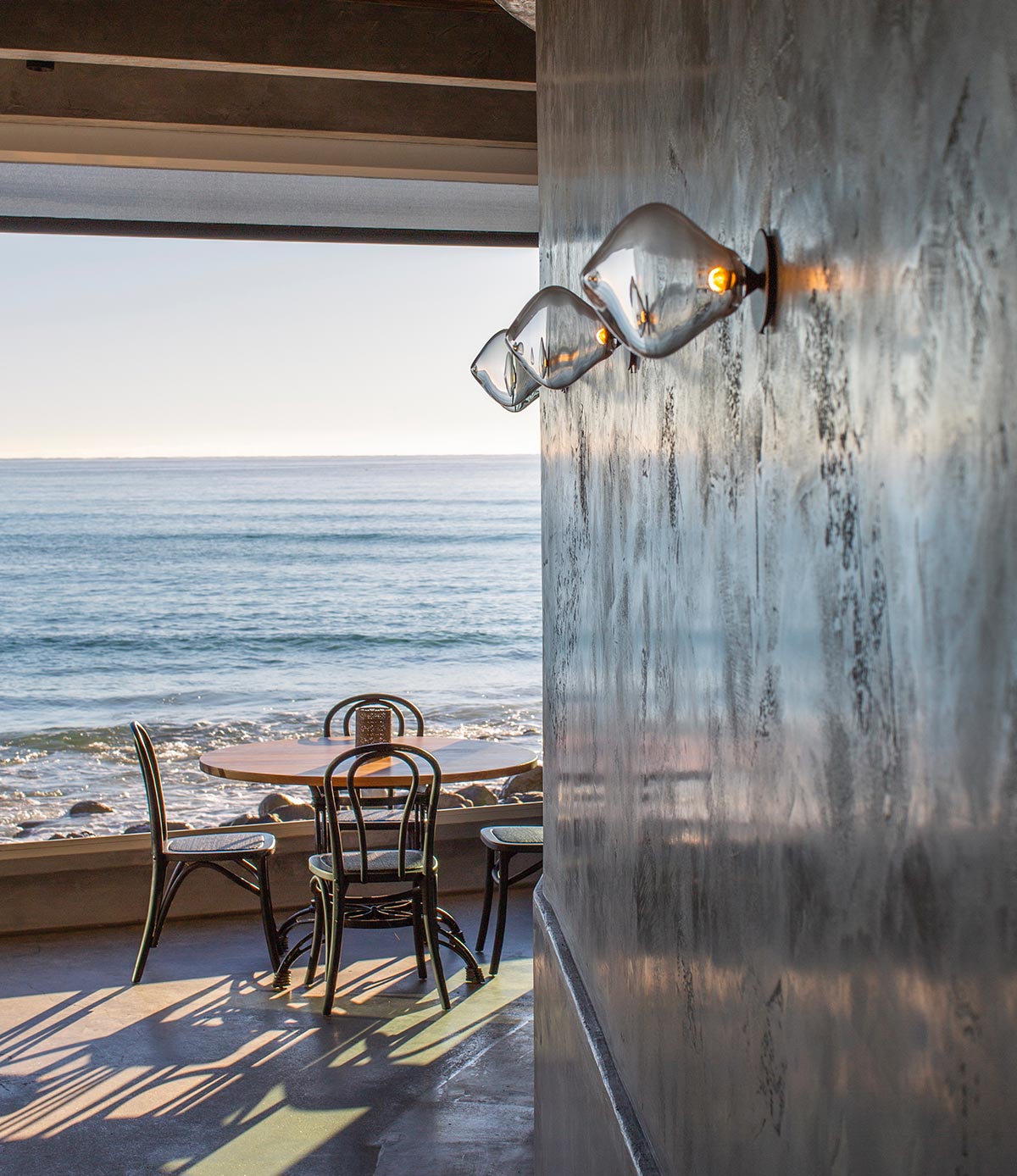 Meet the Maker Radio
SOKTAS
'Studio Beats"
Where to find Ryan & Oliver
Name: Ryan Roberts & Oliver Hoglund
Business Name: SOKTAS
Job Title: Owners
Website: soktas.co
Instagram: @soktas
Facebook: soktasglass
Photography by Ryan Roberts from SOKTAS