Our tiny bathroom in our 80s timber cabin is finally getting a makeover. Very modest in scale, the bathroom's original condition was poorly structured with a dated finish. We set out to update this tired bathroom through a DIY renovation, ditching the all-white satin finish with a colourful, matt look. Go inside our renovation as we share the entire process from design, demo and build…
Even though we wanted to modernise the bathroom, we also wanted to embrace a nostalgic design style to complement the handmade style of our cabin.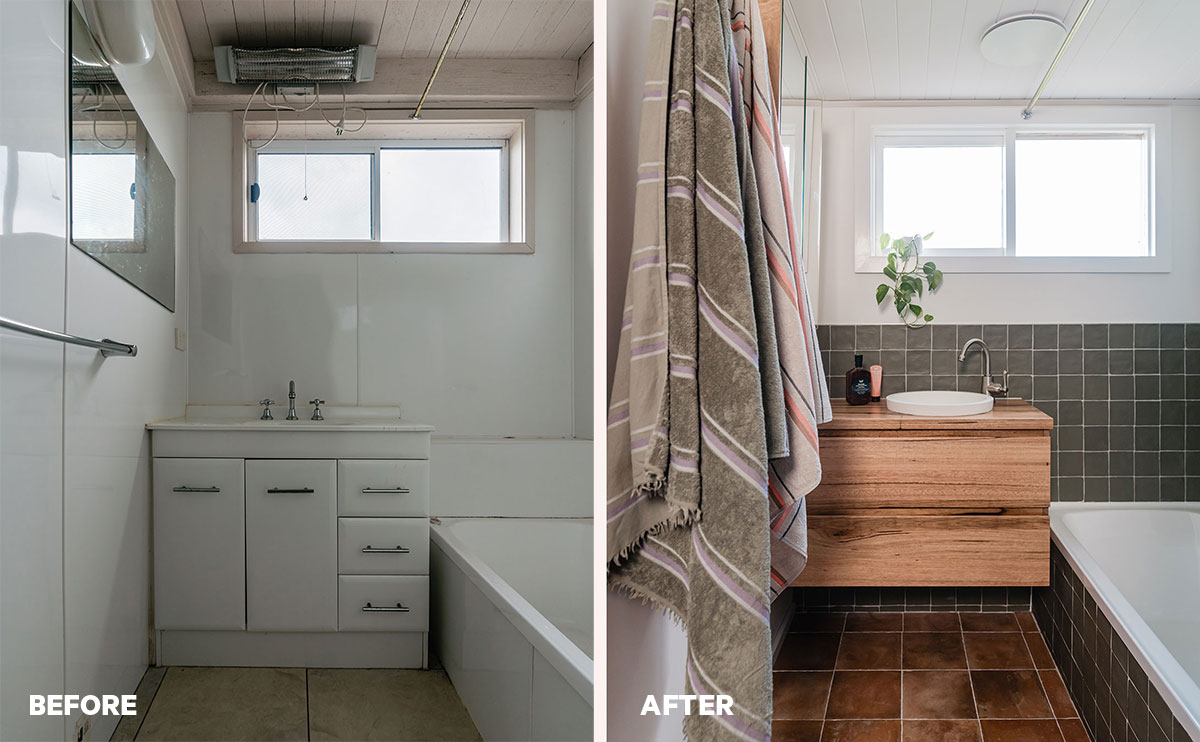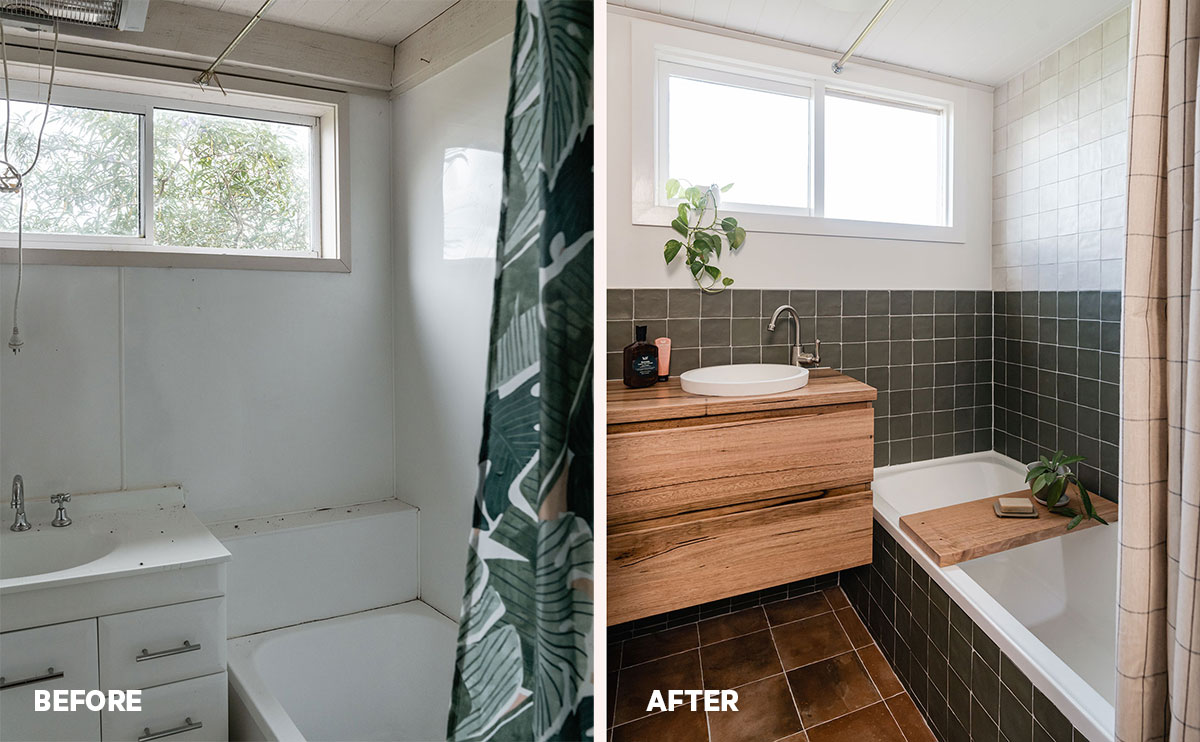 I opted for matt tiles to wrap the bathroom, together with a matt basin and used the Selleys Wet Area Matt White Silicone Sealant to perfectly seal and compliment all of the finishes in the bathroom to deliver a cohesive and premium finish. To add depth, I chose brushed nickel hardware and a timber vanity to lift and elevate the predominantly matt finish. Timber became an important focal element to complement the matt surfaces as it created a sense of grounding within the space. We added timber with the Kado Arc vanity and mirror cabinet, as well as a handmade timber bath tray.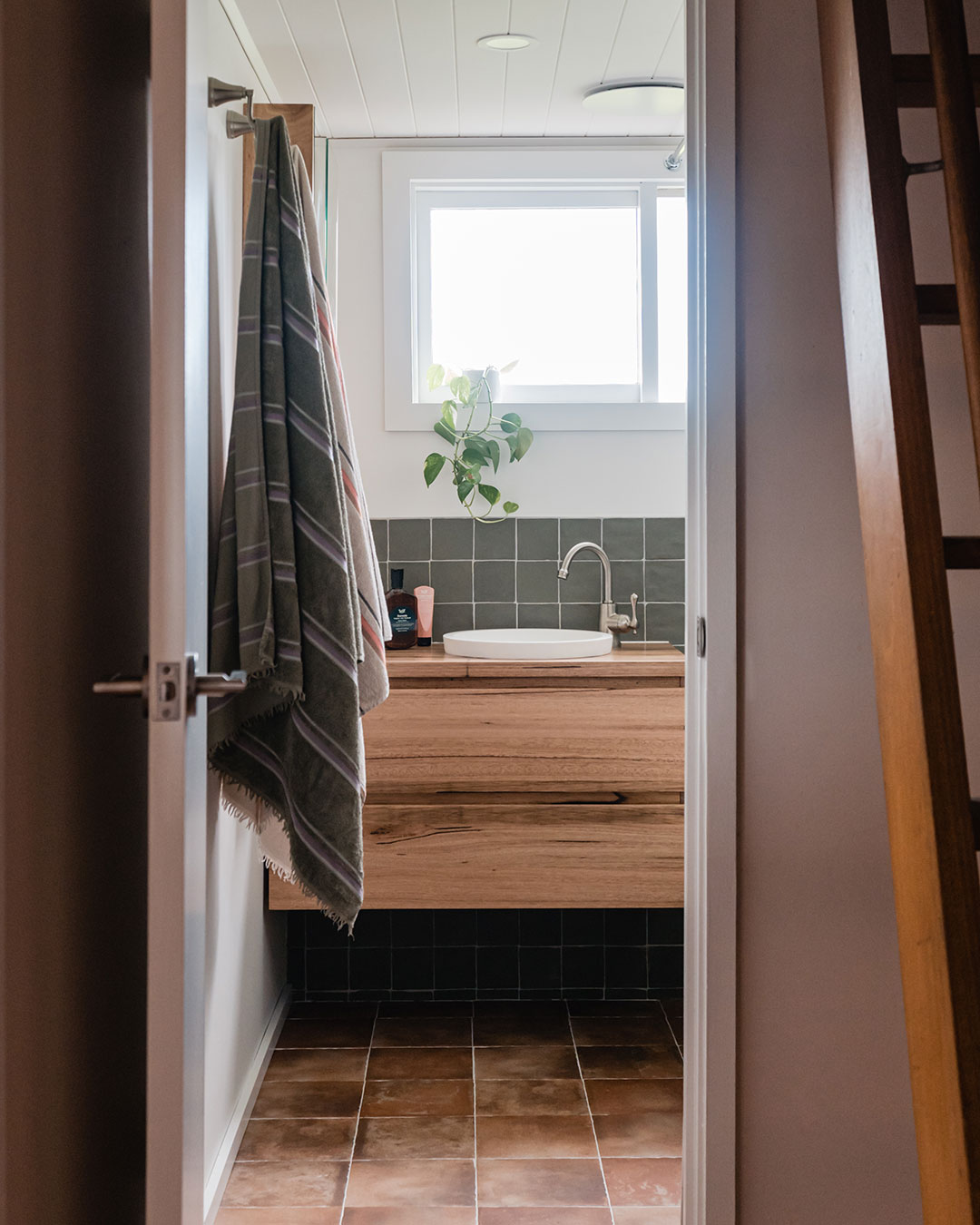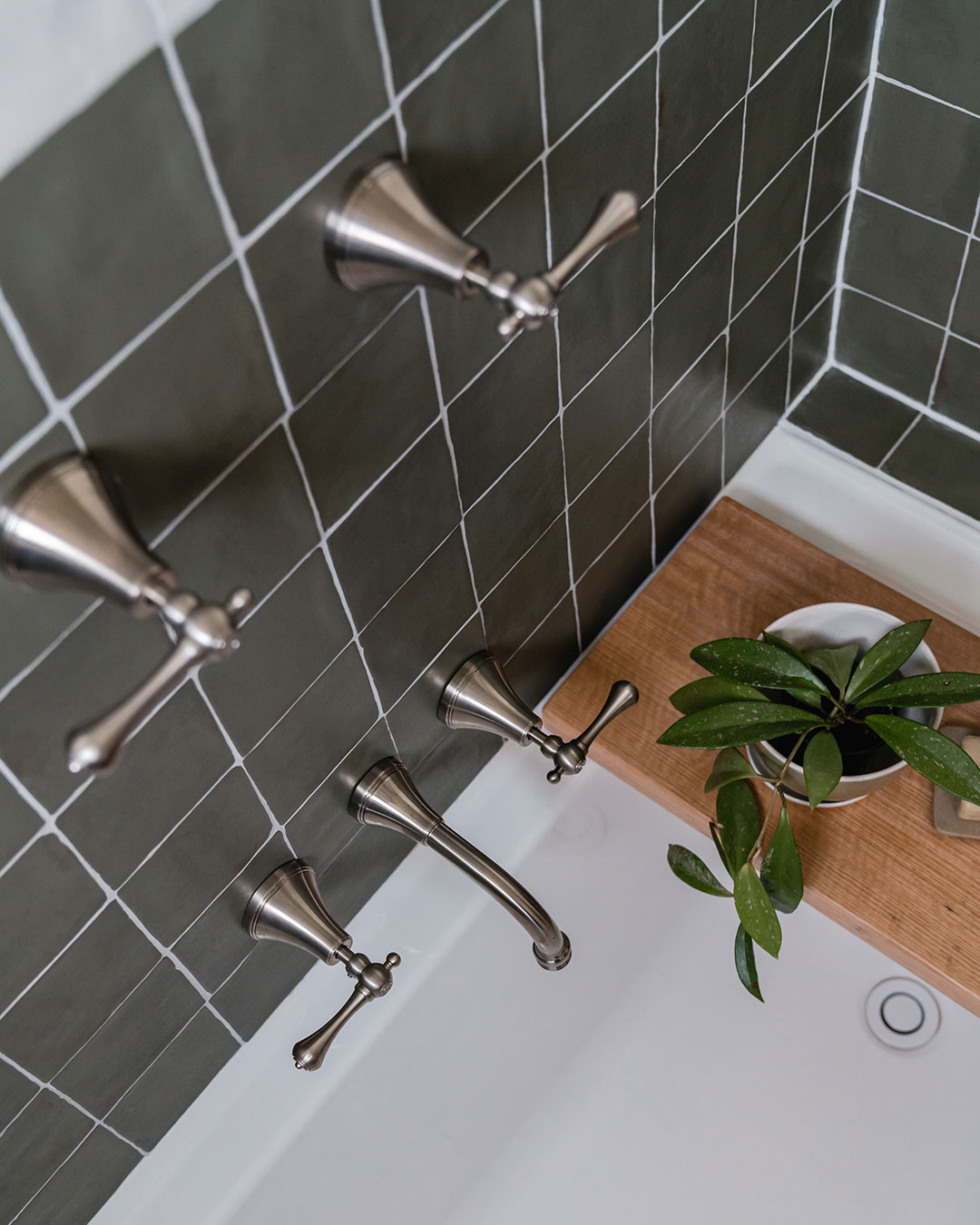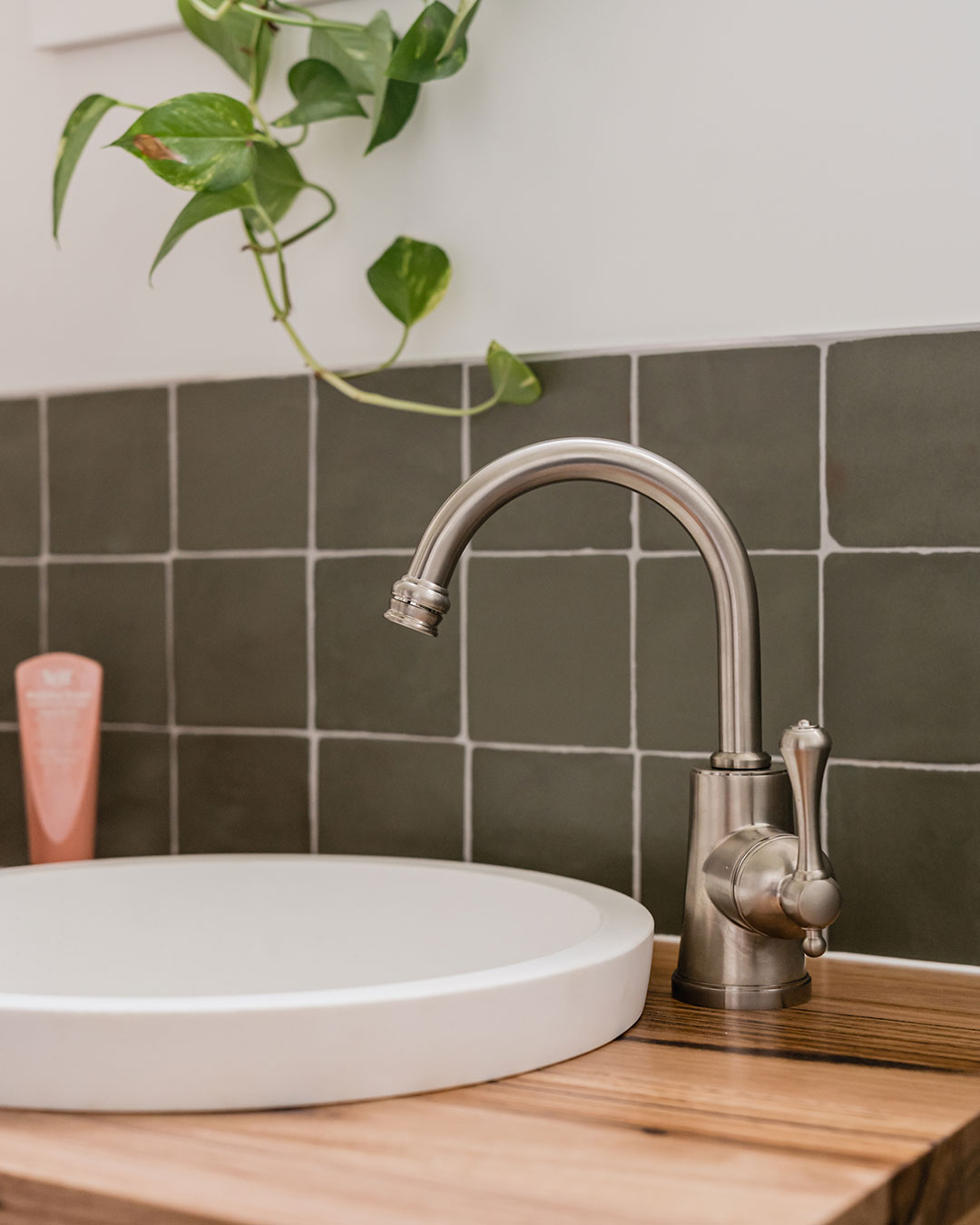 Get the Look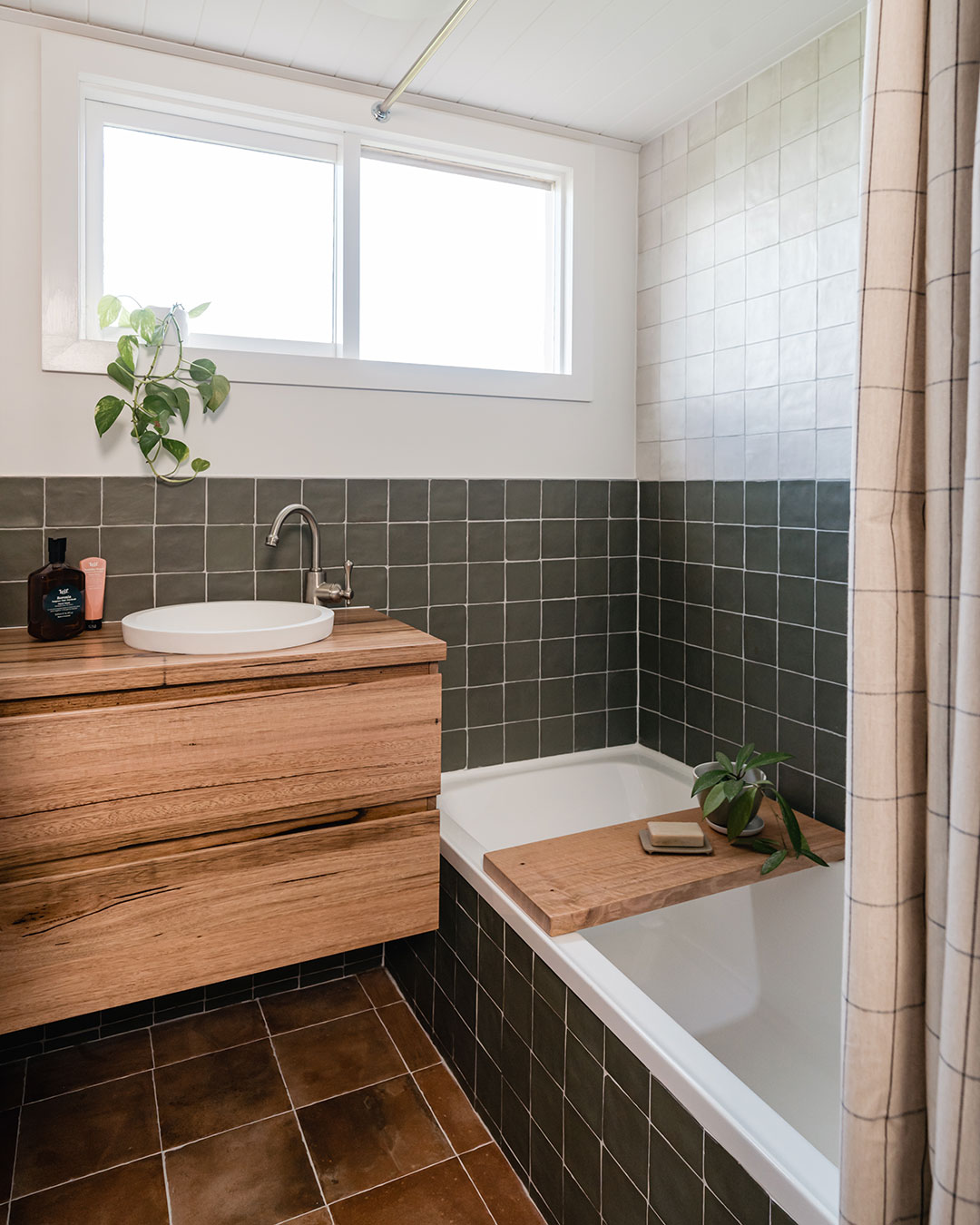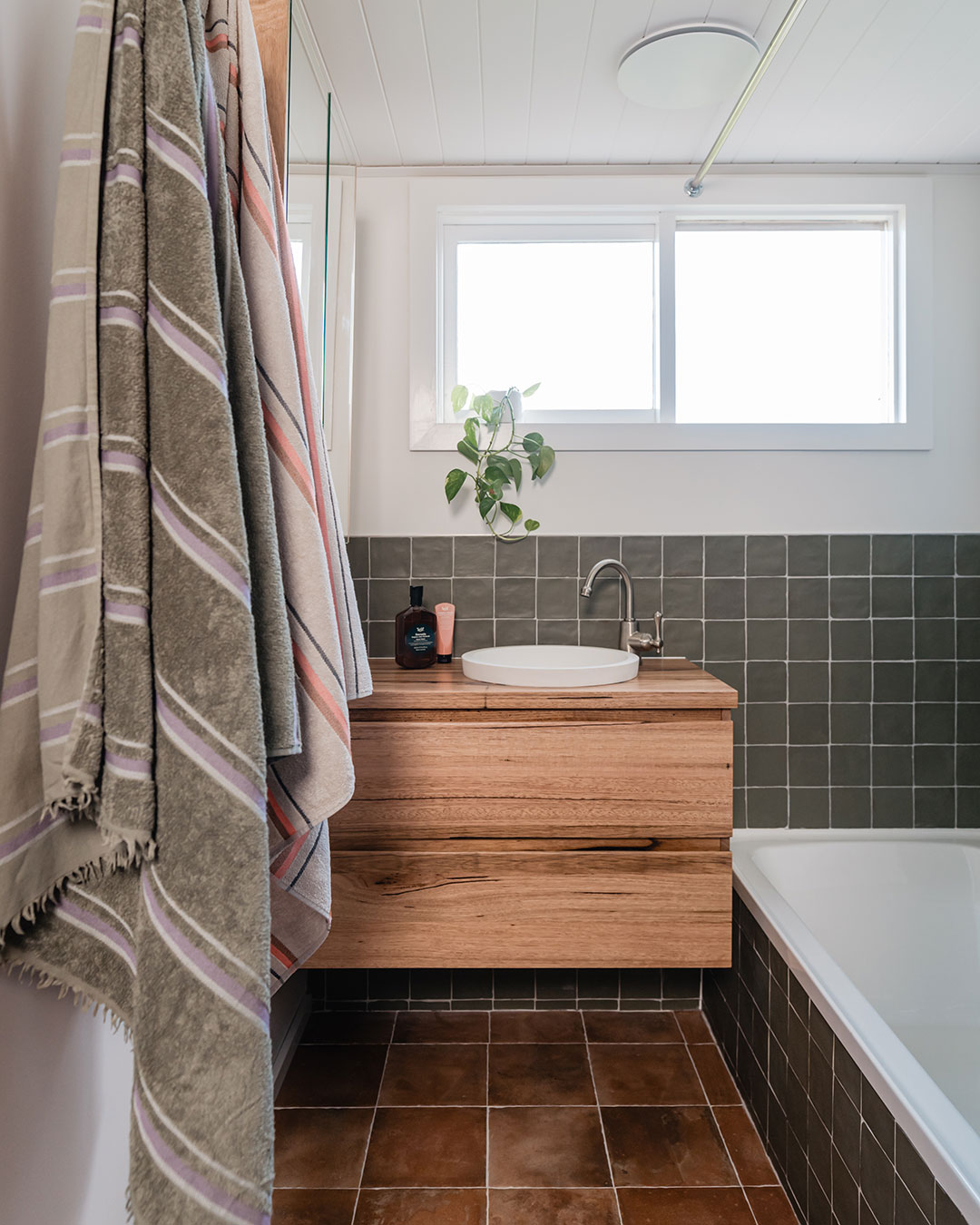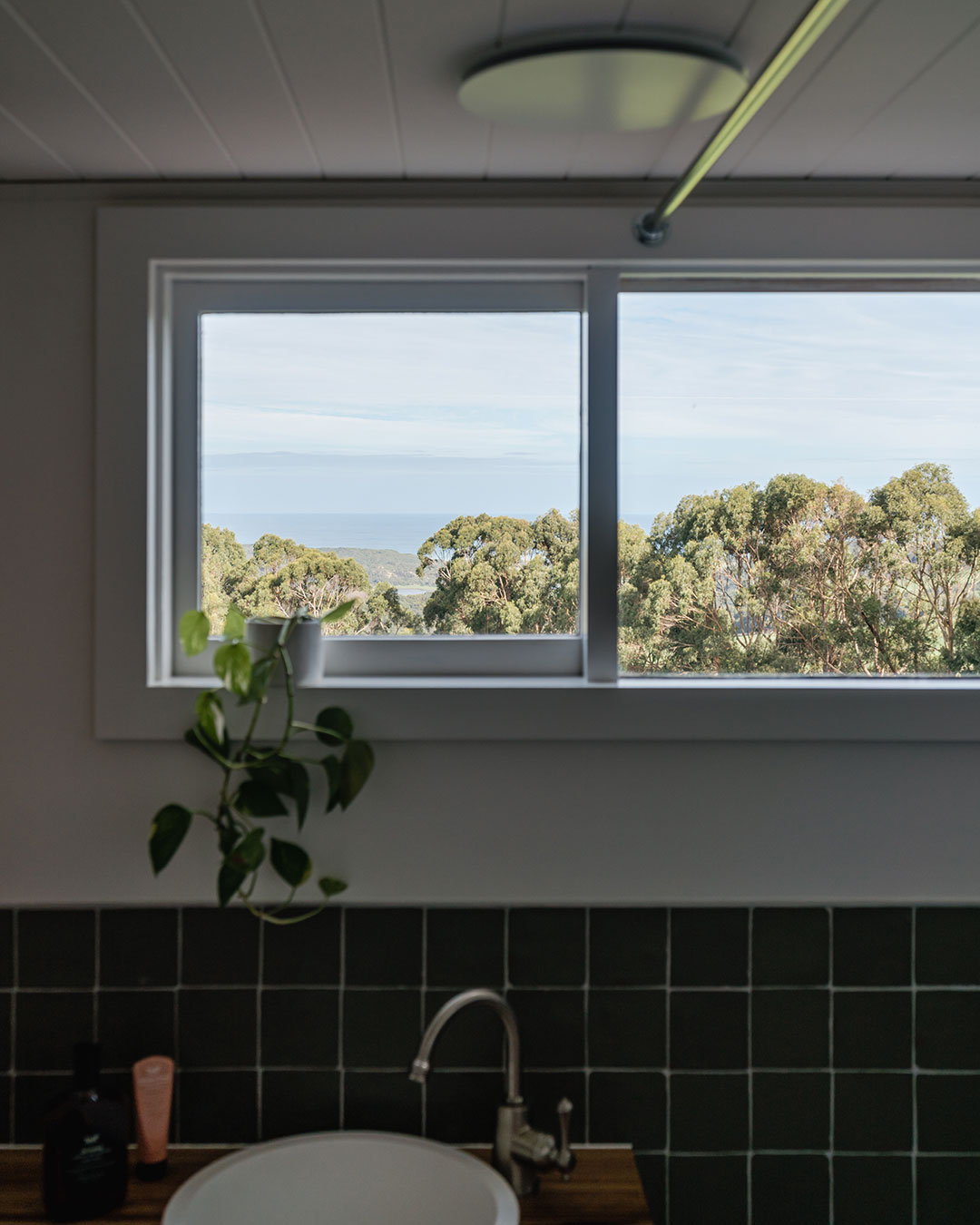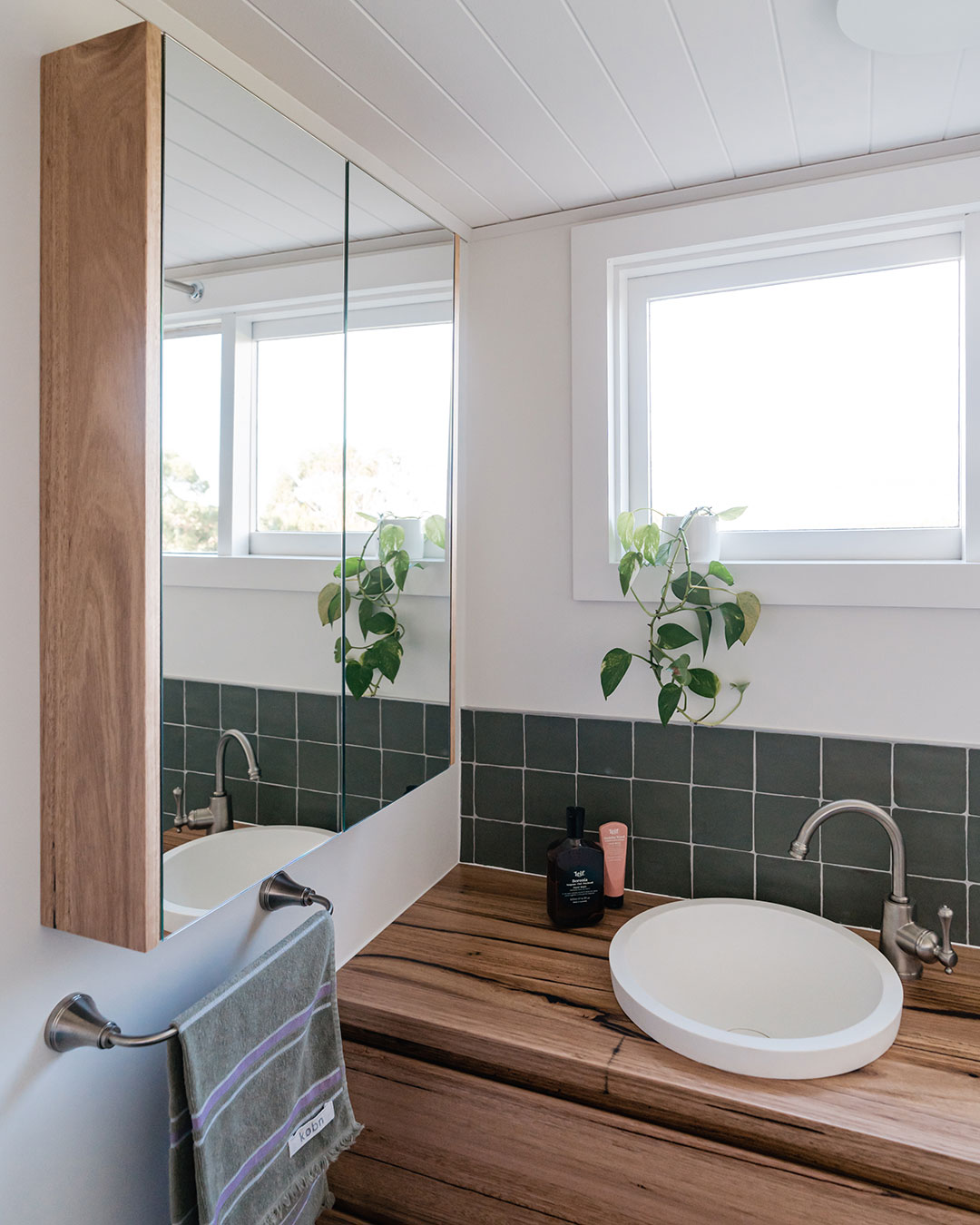 When it came to the budget, overall we spent less than $10,000 in hardware and product and DIY'd the renovation ourselves to keep trade costs down. However, this look could easily be achieved with a $5,000-$6,000 budget by mixing and matching different timbers, tiles or vanity items to meet your budget needs.
Bathroom Styling Tips
Think of finishes and colours holistically to ensure the colours, tones and textures will thrive in your space.
Always get product samples to test in the space before committing to purchasing. Matt surfaces do not reflect light the same as satin or gloss finishes, so it's always a good idea to choose from a physical sample in the natural light of the space.
When working to a budget for bathroom improvements, opt for small upgrades, like re-doing your silicone, or painting your cabinetry. These are low-cost measures that can create a major impact. You could even look to paint the tiles if you don't have the budget, time or know-how to re-tile.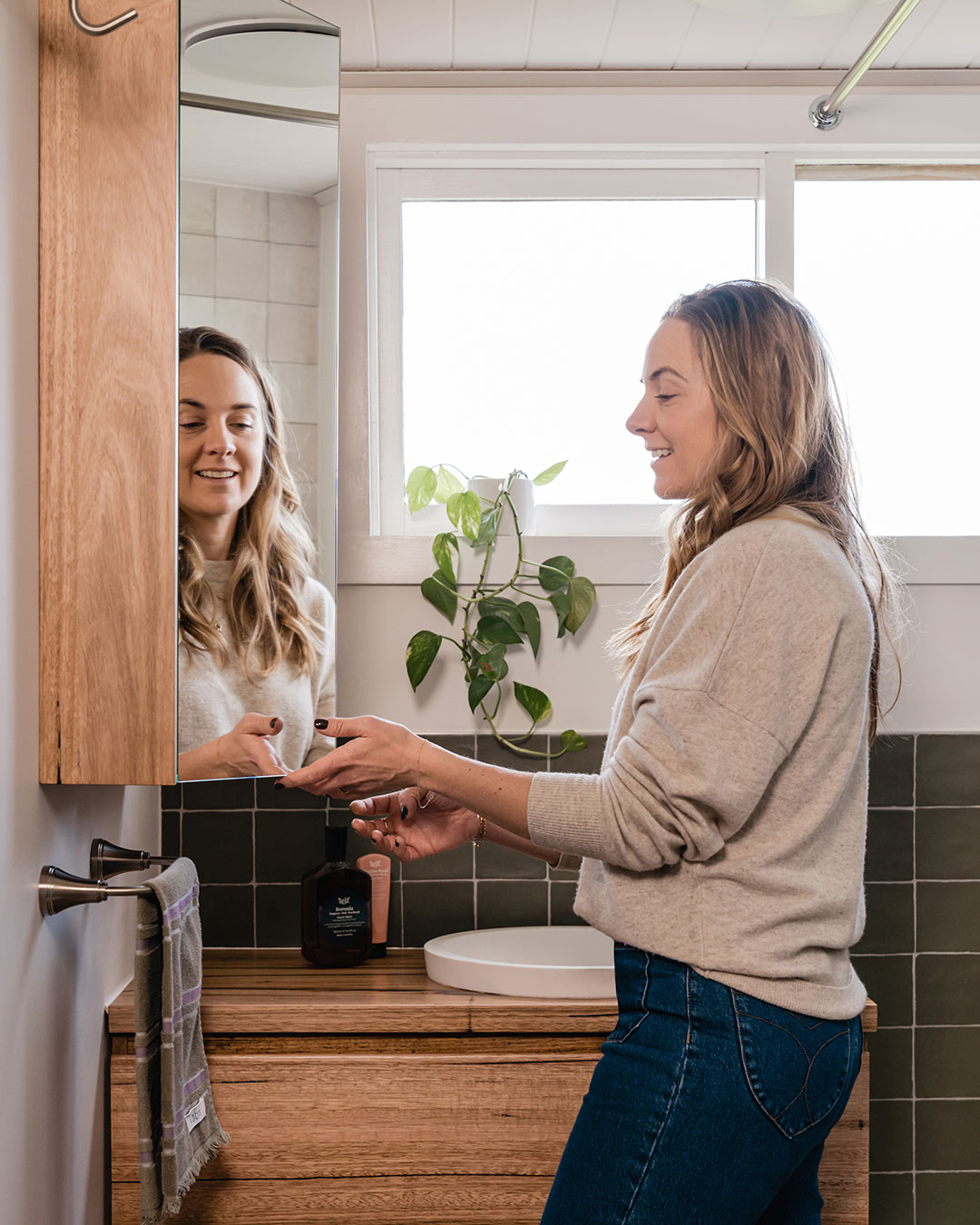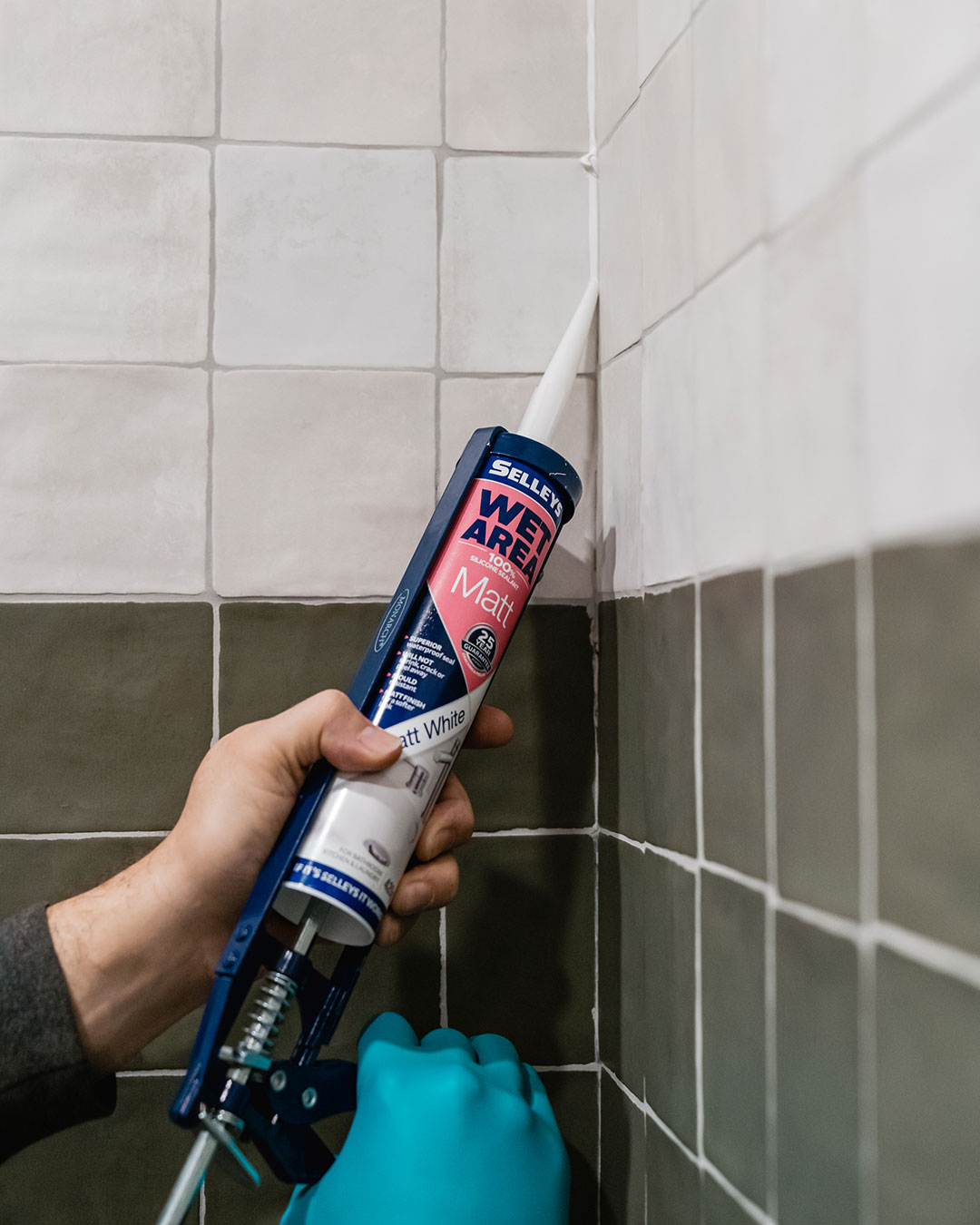 Siliconing Tips
Practice on an area that is not as critical or less visible first before attempting to silicone a feature basin for example.
If you're not confident, you can tape the area either side of the join you are siliconing for a clean line and finish.
Go slow and don't apply too much silicone.
Check out the Selleys website for how-to instructional videos for easy-to-follow demos.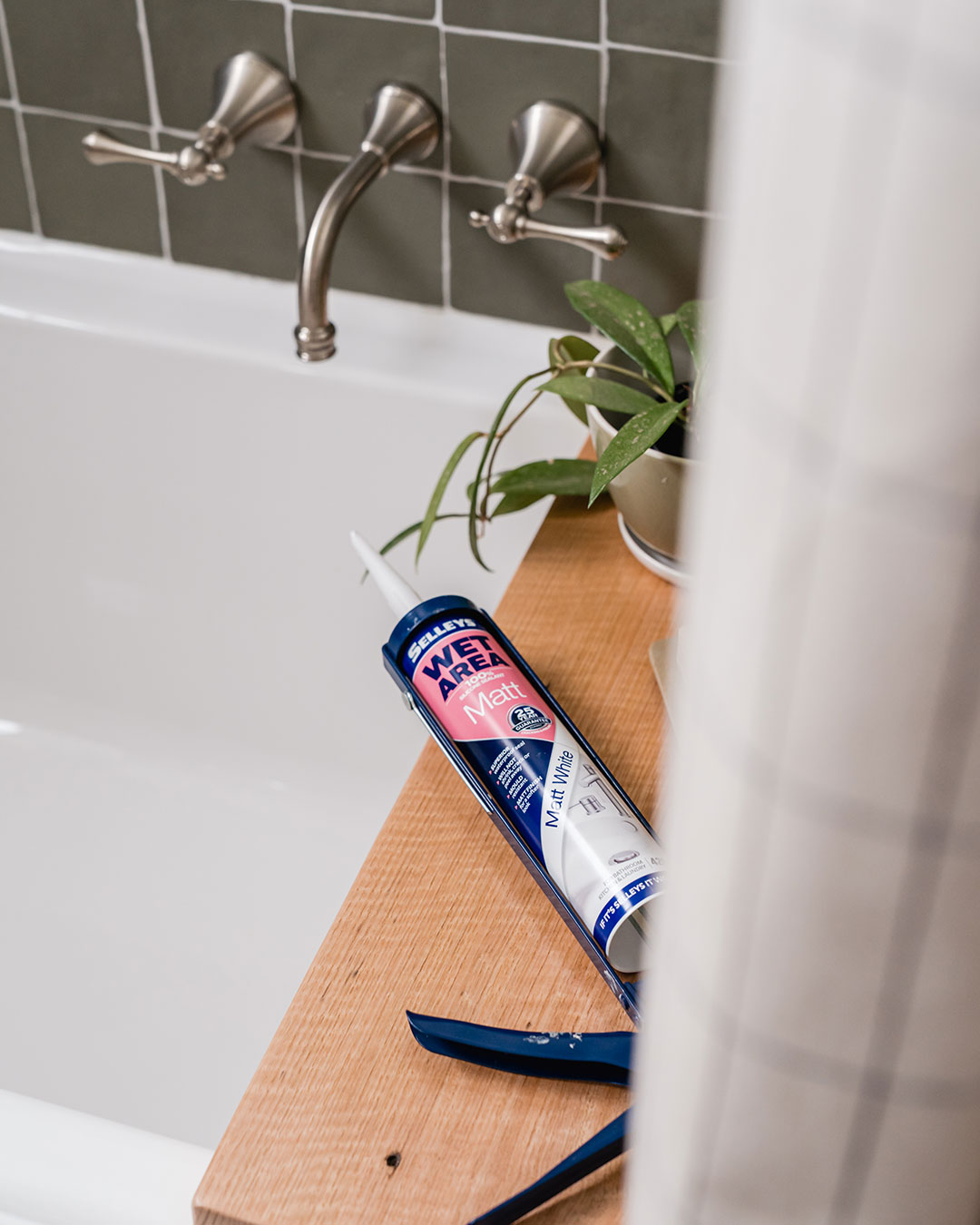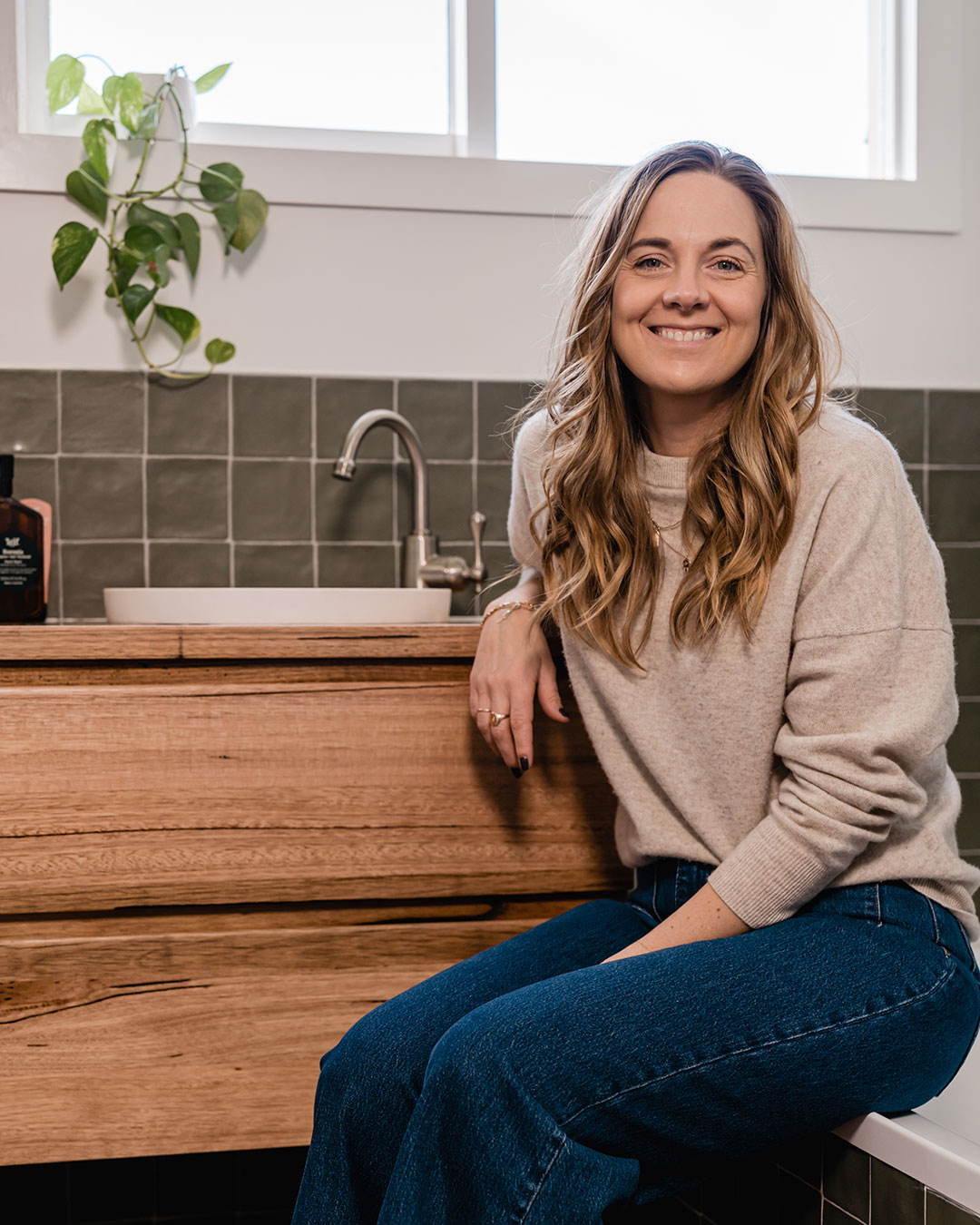 Tiny DIY Bathroom Makeover
Design & Styling: Lucy Glade-Wright
Photography: Jonno Rodd
Location: The Otways, Victoria