We recently chatted with Mariah Madder from Folk Studio, where she has a passion for residential spaces, beautiful interiors and nurturing the human condition in every interior design project Folk Studio undertakes. The studio is based on people – the needs, ambitions, growth, and the personal wellness of their people. They want to create changes in their clients' lives through their environment by implementing good design practises to enhance their mental and physical wellbeing.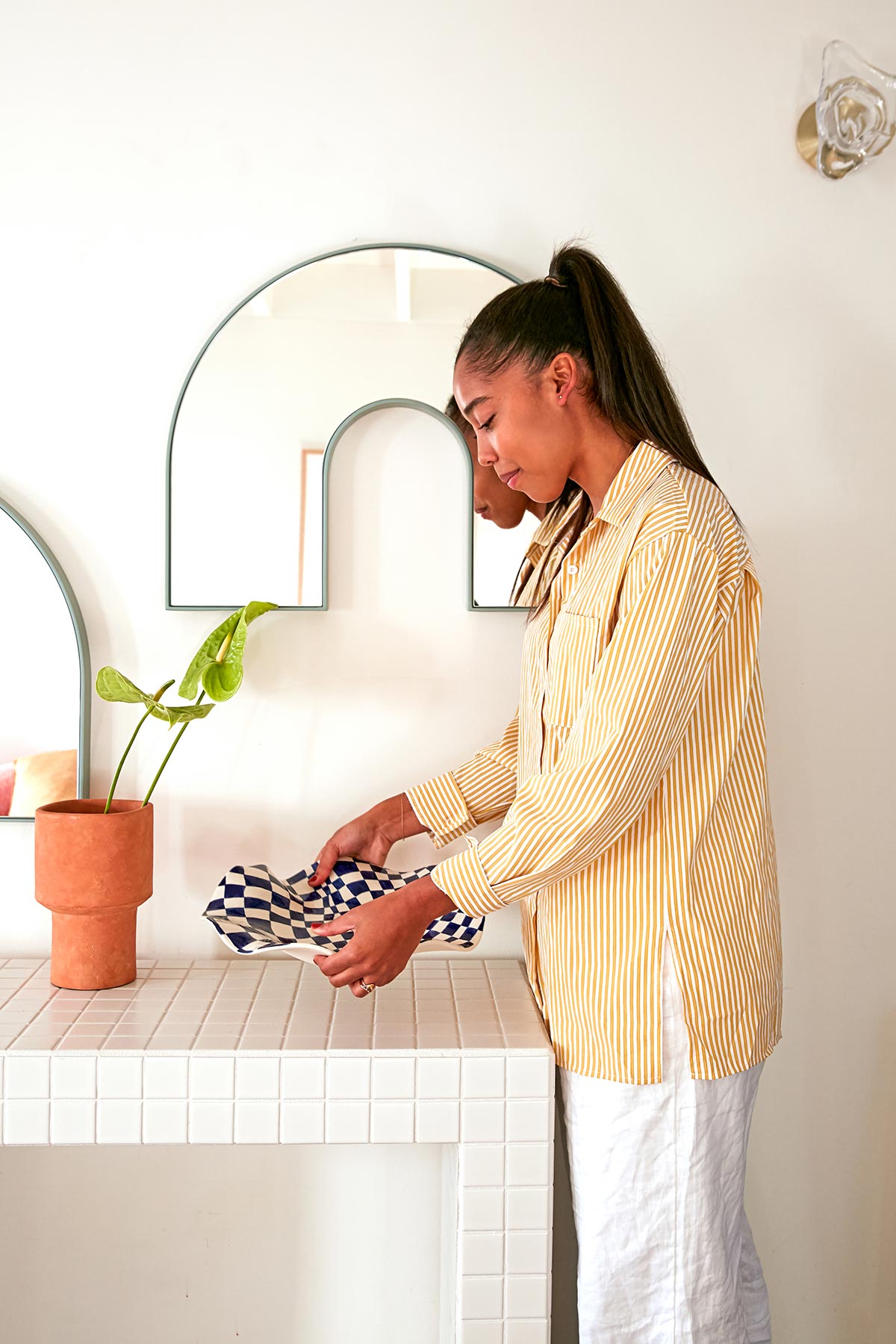 George Takes Twelve
1. Pleasantries first… Tell us about who you are and what you do?
I am the founder and director of Folk Studio, a boutique interior design practise based in Sydney. We specialise in custom interiors that focuses on personal wellness.
2. What's something you do every day?.
Nourish my body with good food and get outside in the sunshine at least once per day.
3. What's your favourite moments so far in your career?
I have so many… I really loved being a guest speaker in a room filled with women about being a founder and director of a company on International Women's Day – it was really nice to share some of my experiences and connect with so many amazing women.
4. What's the most treasured item in your home?
We have a very large scale original Bally artwork hanging in our home – it's the focal point of our home and it has a really lovely back story that reminds me of my second home (NYC).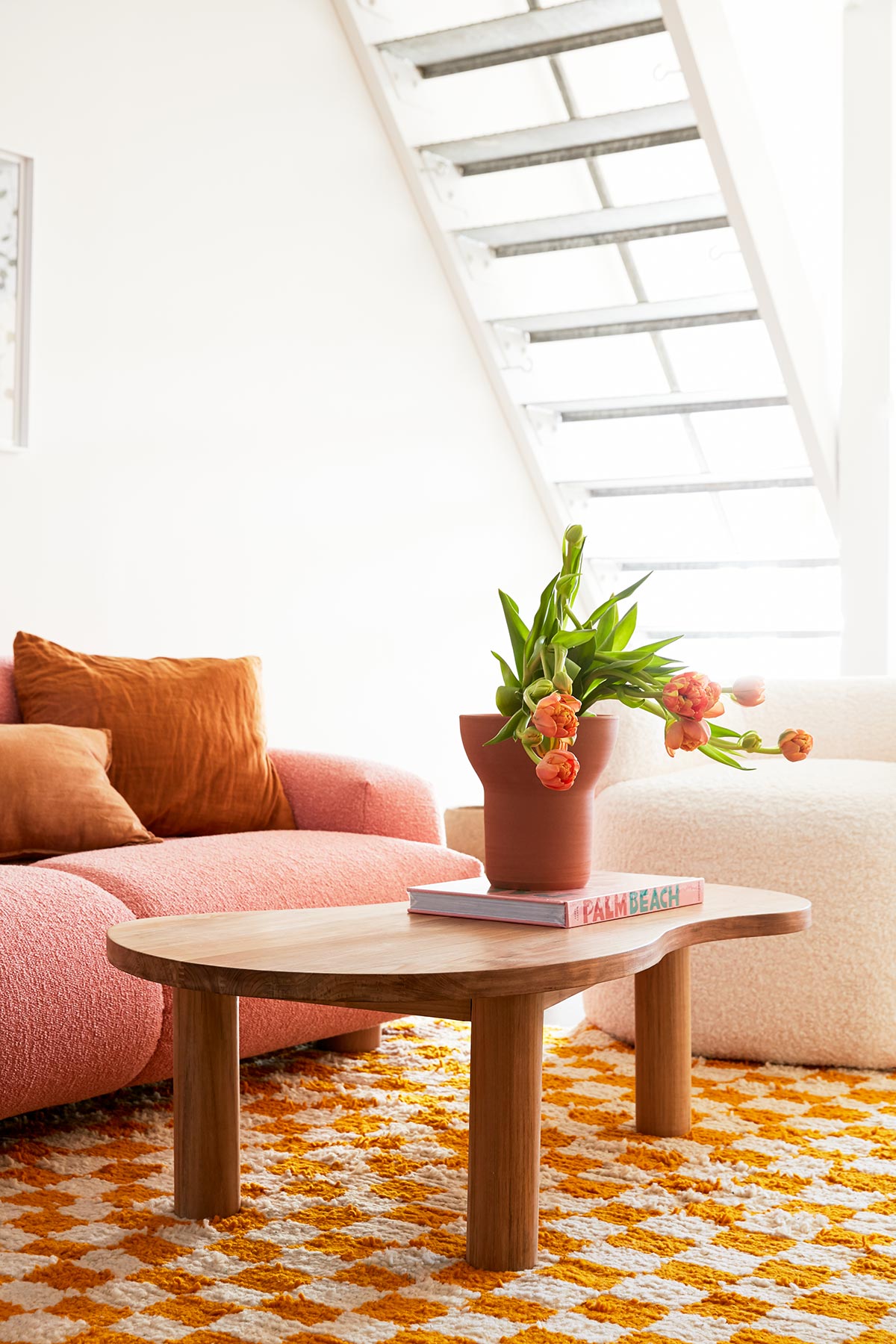 5. What does your average work day look like?
An average day starts with a phone meeting, usually with a client or tradesperson, followed by checking our socials and planning our marketing schedule. I then check our team 'To do' list to ensure critical items have been ticked off and to check what everyone is up to and then I am usually on emails for about 4 hours, followed by a site meeting or supplier meeting.
6. Can you pinpoint the moment what you do turned into a profession for you?
I always planned Folk. I knew from an early age that I would run my own business one day; it was never a question. To be honest, there was never going to be the 'right' moment to take the leap and start the business, I just knew I had to do it and when I felt as if I learnt everything I needed to learn at my previous job I thought that it was time to branch out on my own and take the plunge into the world of Folk.
7. What's a skill you want to accomplish in 2021
To create more boundaries in my business and get better at saying "no".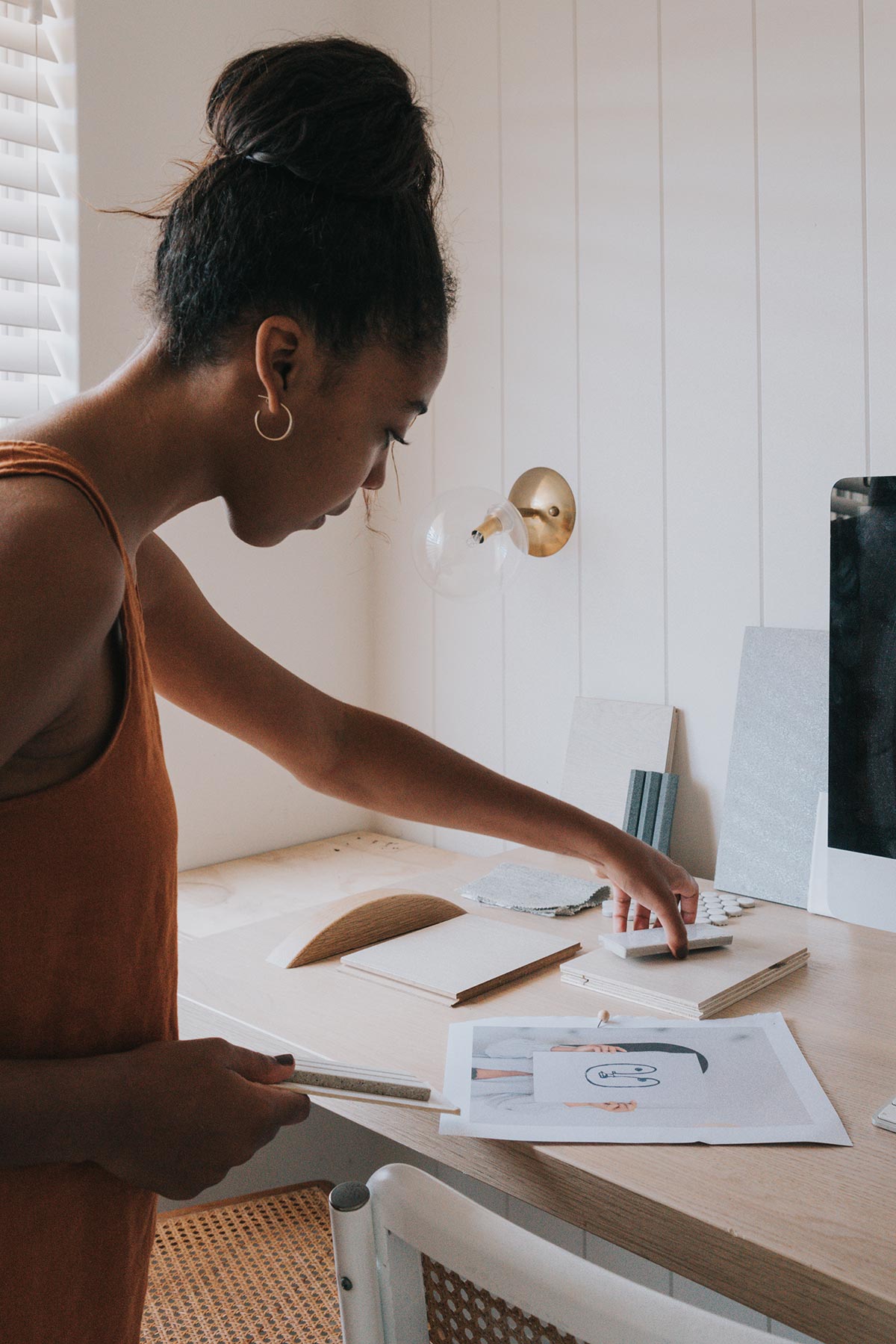 8. If you could collaborate with anyone (brand or individual) who would it be?
I would love to collaborate with a furniture brand and create our own line. I am not sure who, I haven't given it too much thought, but certainly a brand that aligns with our values.
9. If you could see your work displayed absolutely anywhere, where would it be?
I have always wanted to create a commercial space in New York – cafe, restaurant, or retail store. A space where my family and friends could enjoy in the US. We have completed a few projects in the US but we are yet to do a commercial space.
10. You've got a week off… where are you headed?
Japan. We have had so many great times in Japan and throughout Covid, my mind kept drifting and dreaming of Japan.
11. What's your favourite project/design so far and why?
We have been working on a new build on Sydney's Northern Beaches for 2 years and once it's complete, it will be our largest project we have ever undertaken and one I am very proud of. The interior says so much about our clients and I think it's a real reflection of our design ethos and aesthetic.
12. What's next for you? Any exciting new projects in the pipeline…
I have been working on creating some type of 'Folk accommodation for a year now. Hopefully, this will be launched at the end of 2022.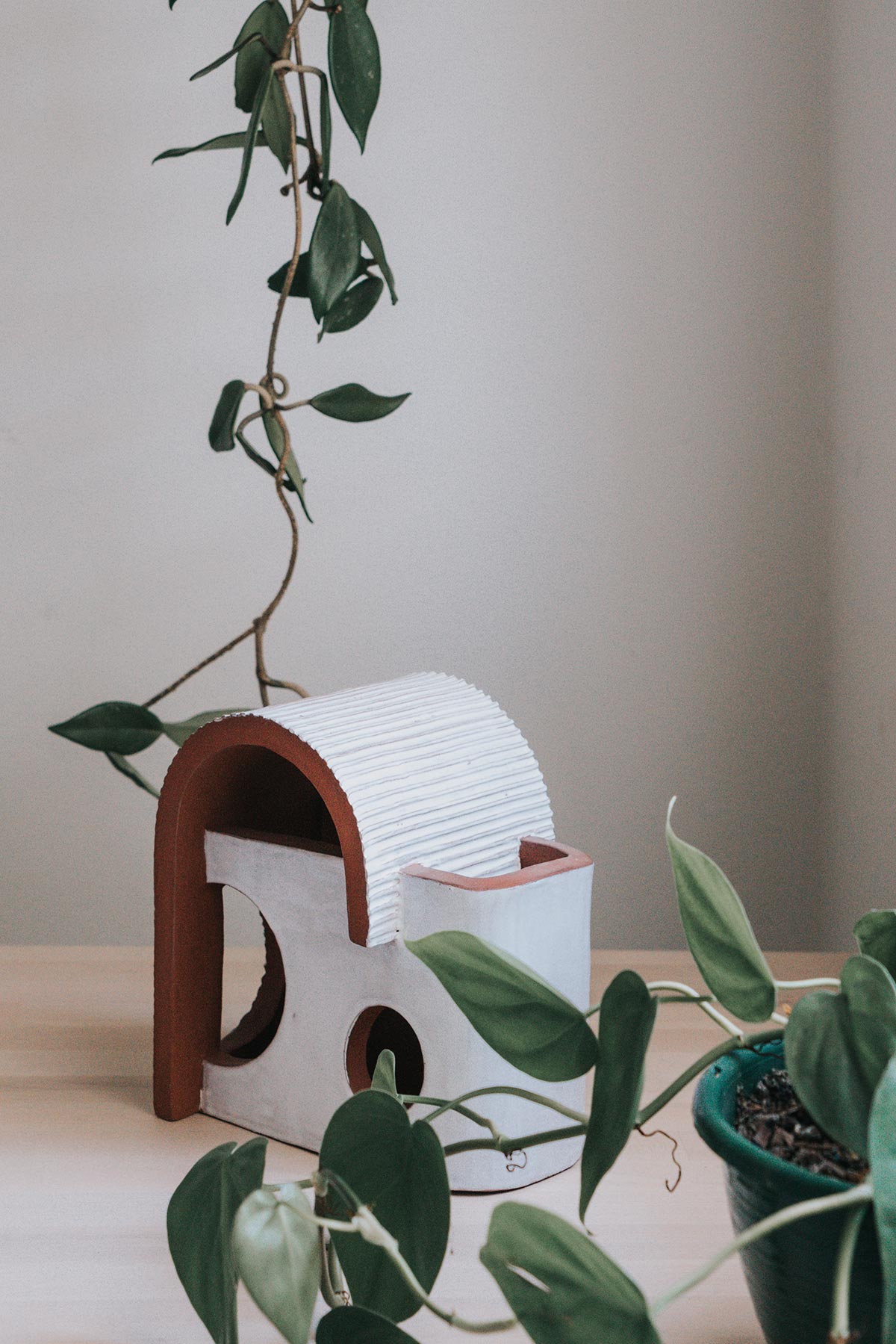 Meet the Maker Radio
Folk Favourites
"Folk Favourites is a playlist filled with songs that should instantly make you feel at ease and instantly uplifted. Each song is one of my (Mariah) favourite songs; you'll find these songs on high rotation at Folk HQ – these songs are behind many of our creative ventures." – Mariah Madder
Where to find Mariah
Name: Mariah Madder
Business Name: Folk Studio
Job Title: Director Folk Studio
Website: folkstudiodesign.com
Instagram: @folk.studio___
Facebook: Folk-Studio
Feature photo by Jacqui Turk