The Shaw Wines Cellar Door located in Murrumbateman within the southern region of NSW is a striking structure that manifests the quality of wines produced by Shaw vineyard. Designed by Dean Kensit and Nick Pelle of Oztal Architects, this new facility for Shaw Wines is a destination for wine lovers and that aims to improve the tourism potential for this local wine region. Taste the full flavour as we take a quick tour…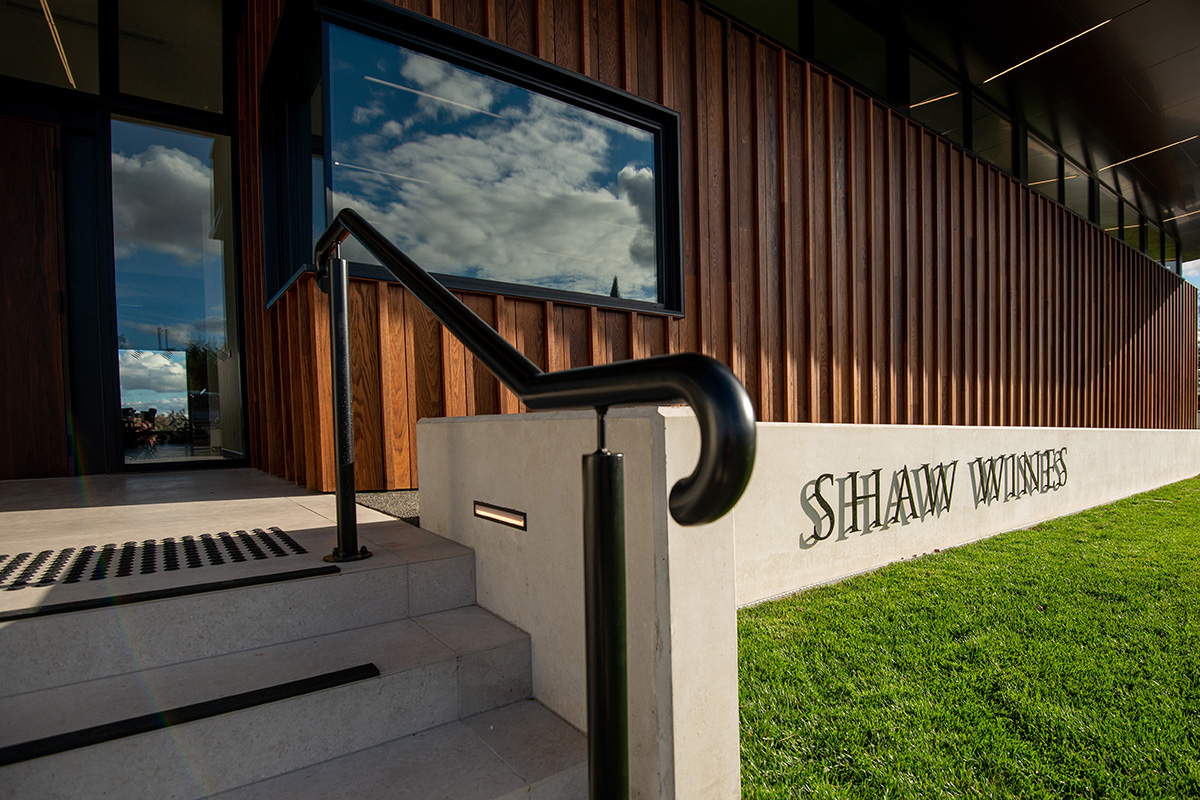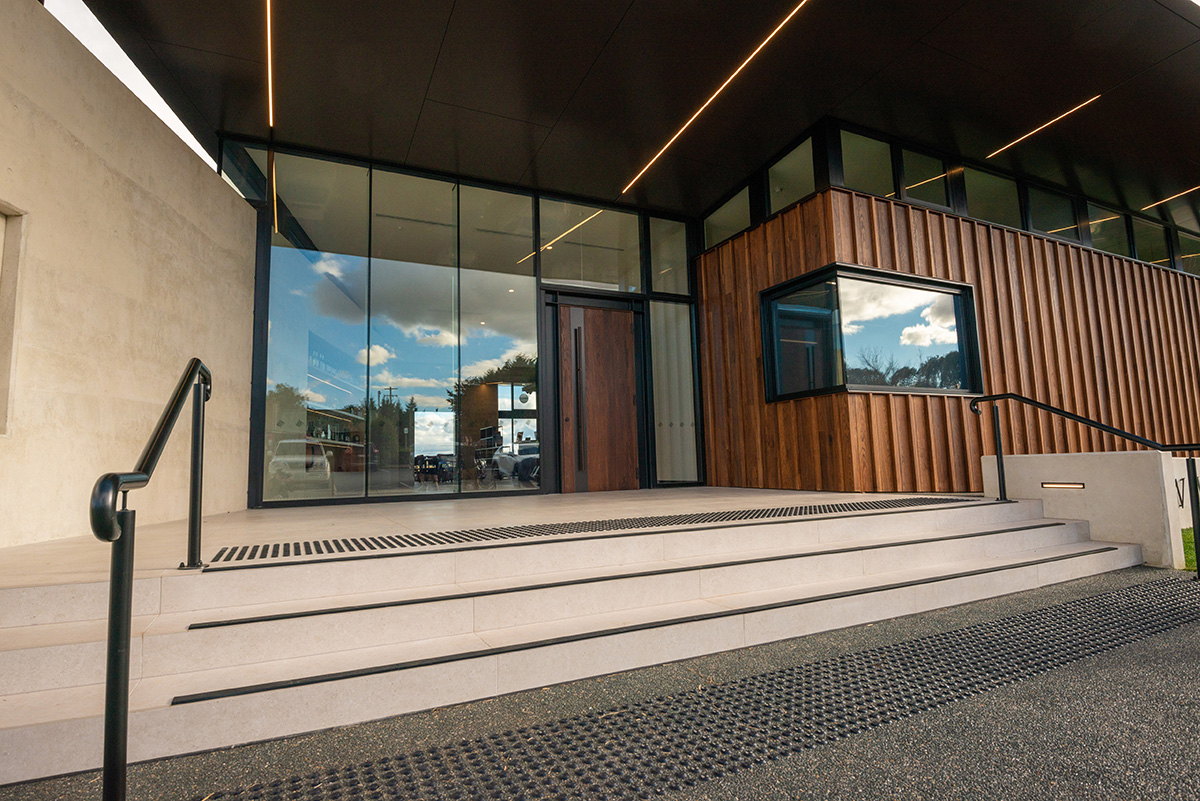 "The building sits within the estate and has an undeniable presence. Adopting a simple palate of materials and made up of three main components reflecting the function and nature of the product sold within the building. The main public interface is the tasting areas. Reflecting the signature white wine produced by Shaw vineyard, the tasting areas are transparent spaces opening up and reaching out towards the vineyards. Visitors can experience and explore the surrounding landscape and setting with vistas offering curated framed views that provide a connection between the raw material and the finished product offered in the building."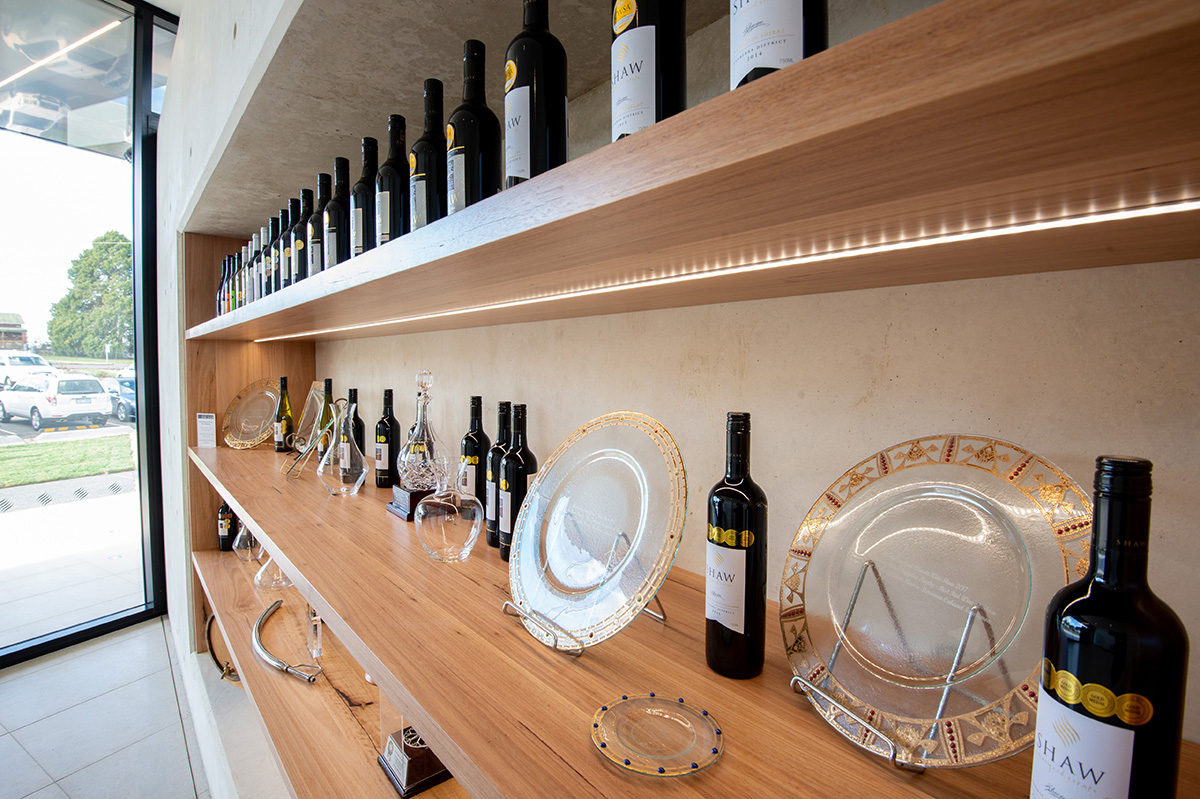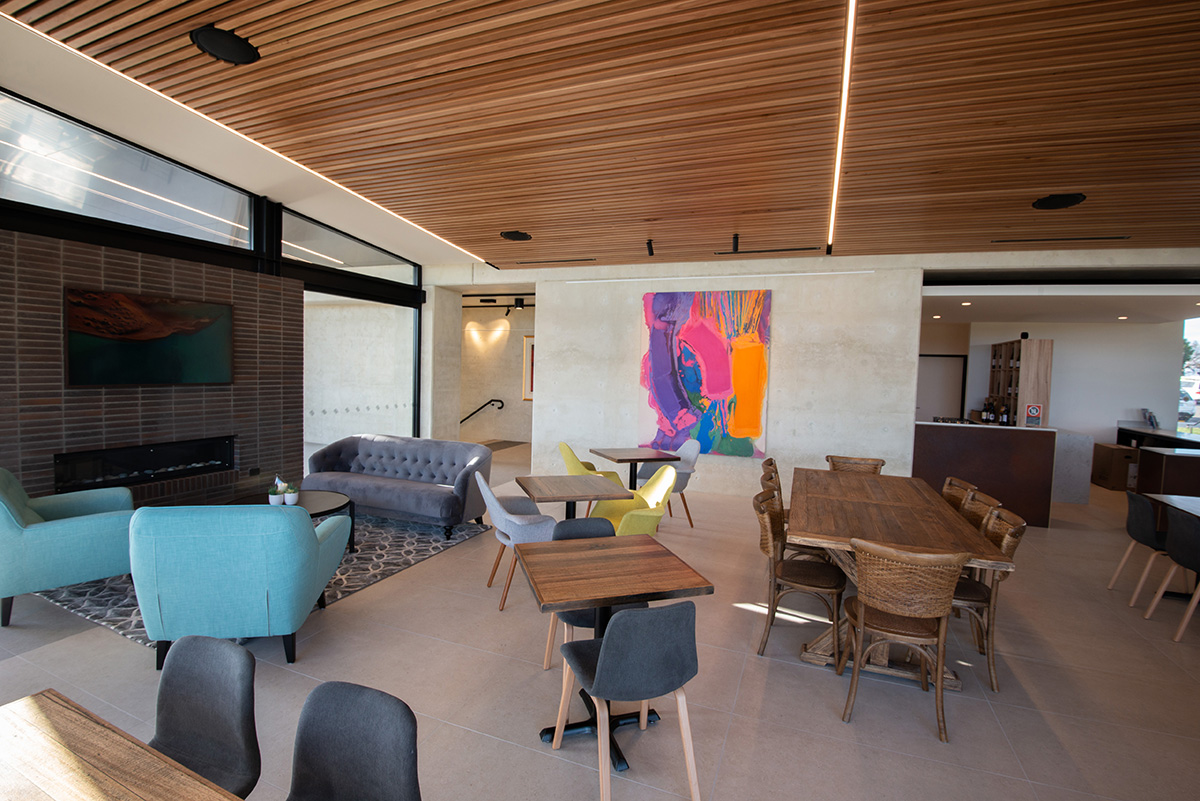 The entry side of the building is clad with timber which gives warmth and texture to the structure. This allows for a connection to the vines from which the grapes grow and the barrels that hold the wine until maturity. Separating the tasting area on the south with the storage area on the opposite side is a concrete spine. It is an anchor, supporting the butterfly roof reaching out on either side, floating over the enclosure below. The approach to the entry of the building is less revealing and more enclosed with only a hint of what lies within, akin to a bottle of red wine, where the contents of the bottle is not completely visible, yet recognizable.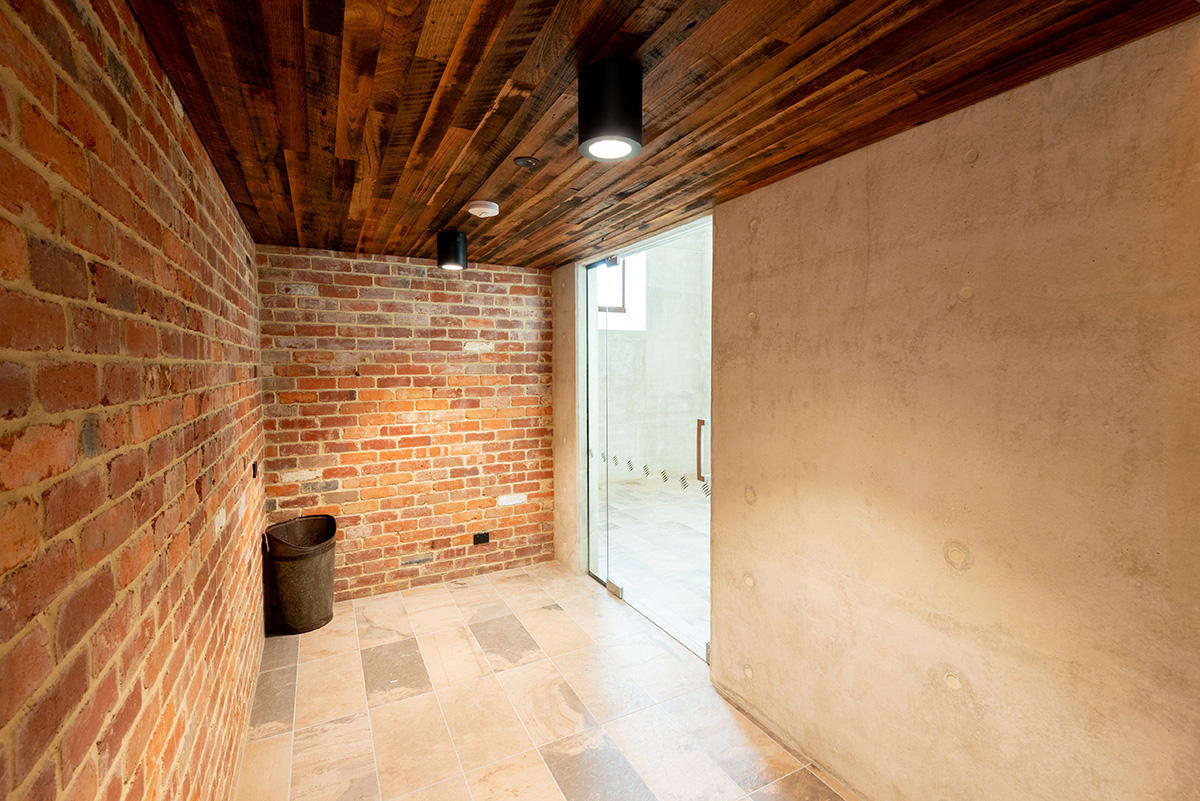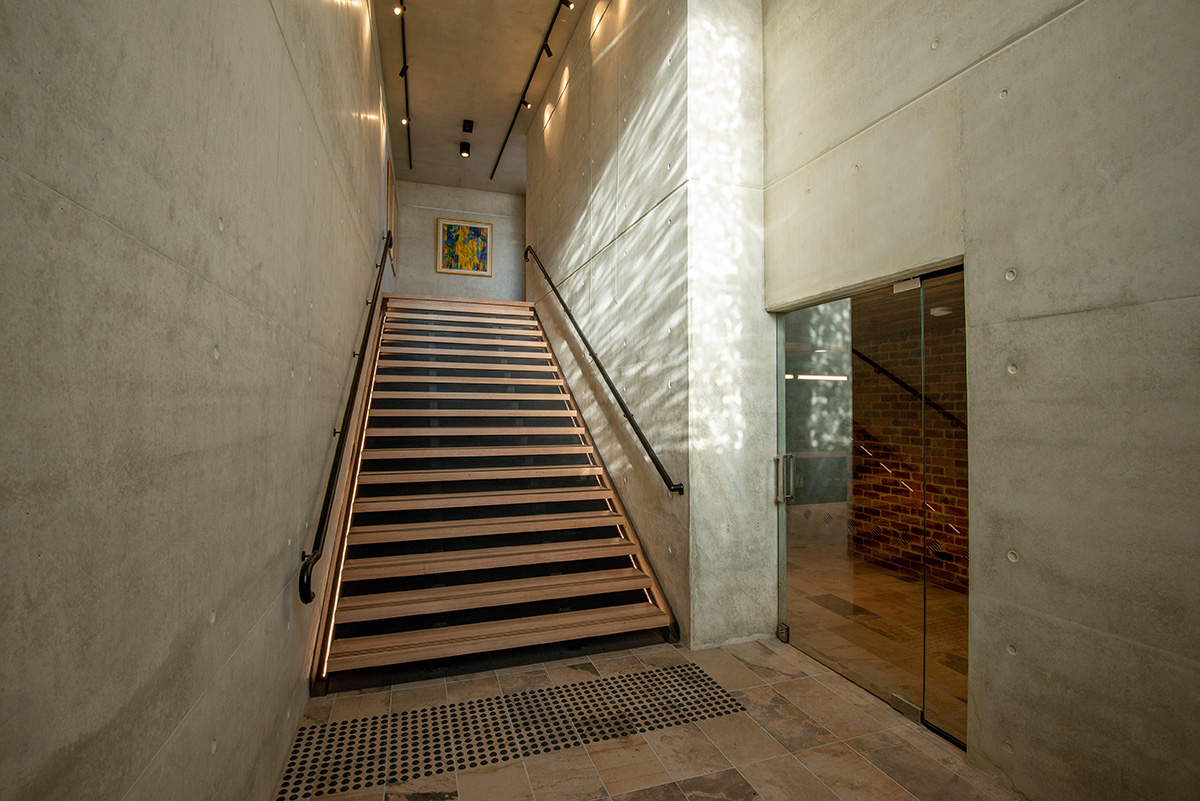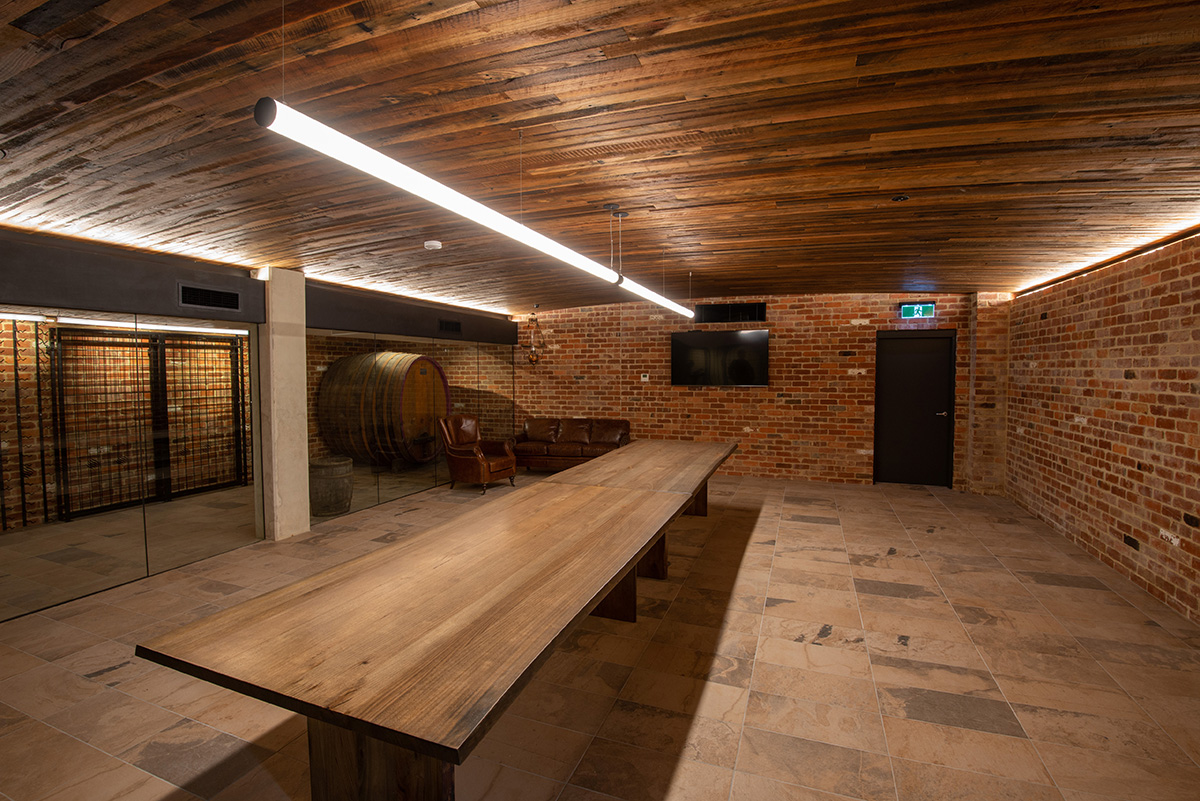 "Within the building, there is a constant reminder and connection with wine. There are views of the vineyards in the distance, there are displays of signature wines and there is a glass sculpture made up of a collection of wine glasses that filters the light into the stairwell leading to the cellar below. The building provides a point of sale for Shaw Wines, but also provides a sanctuary where one can sit, enjoy a glass of wine and take in the spectacular countryside displaying the fruits of the vine."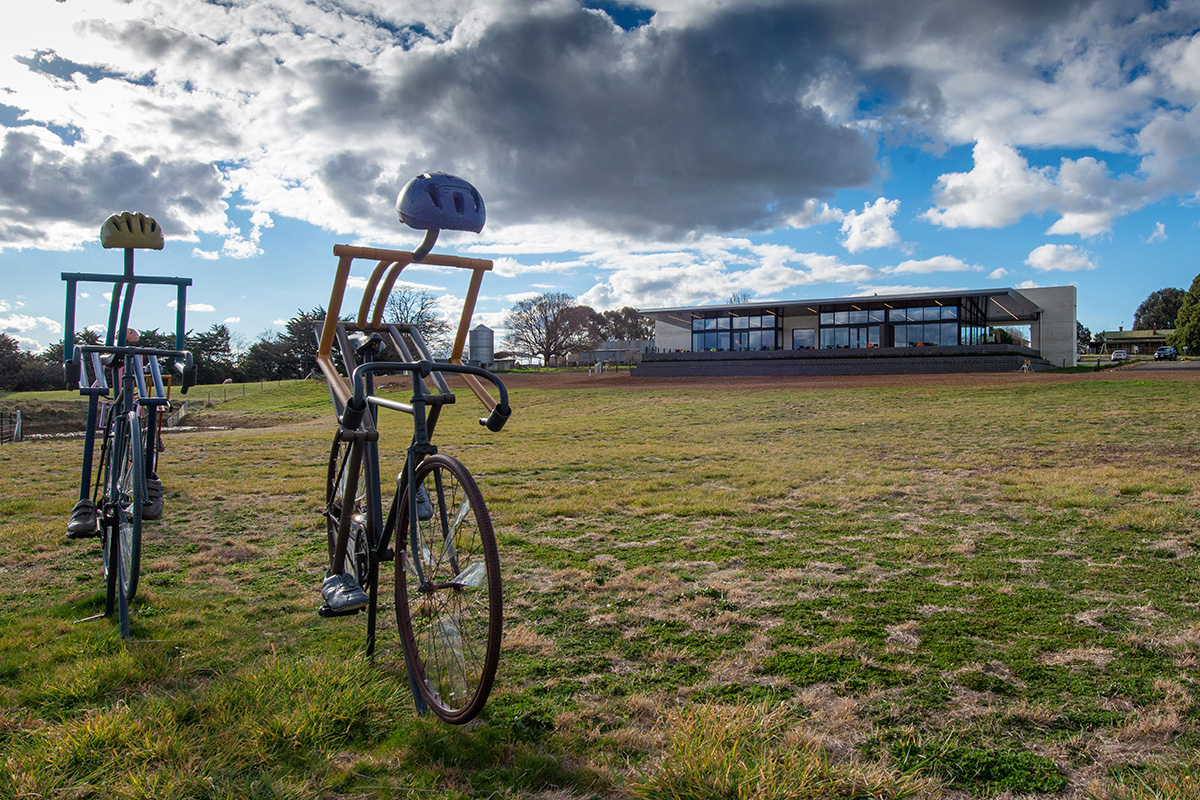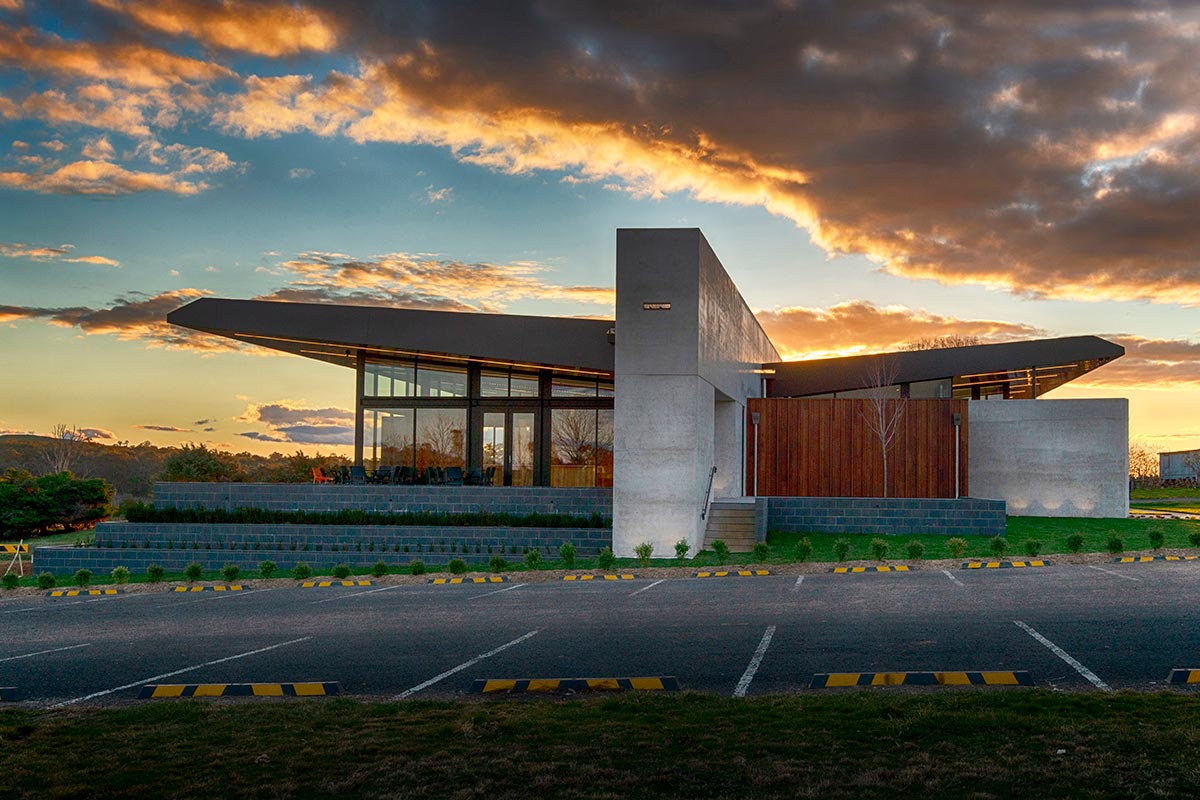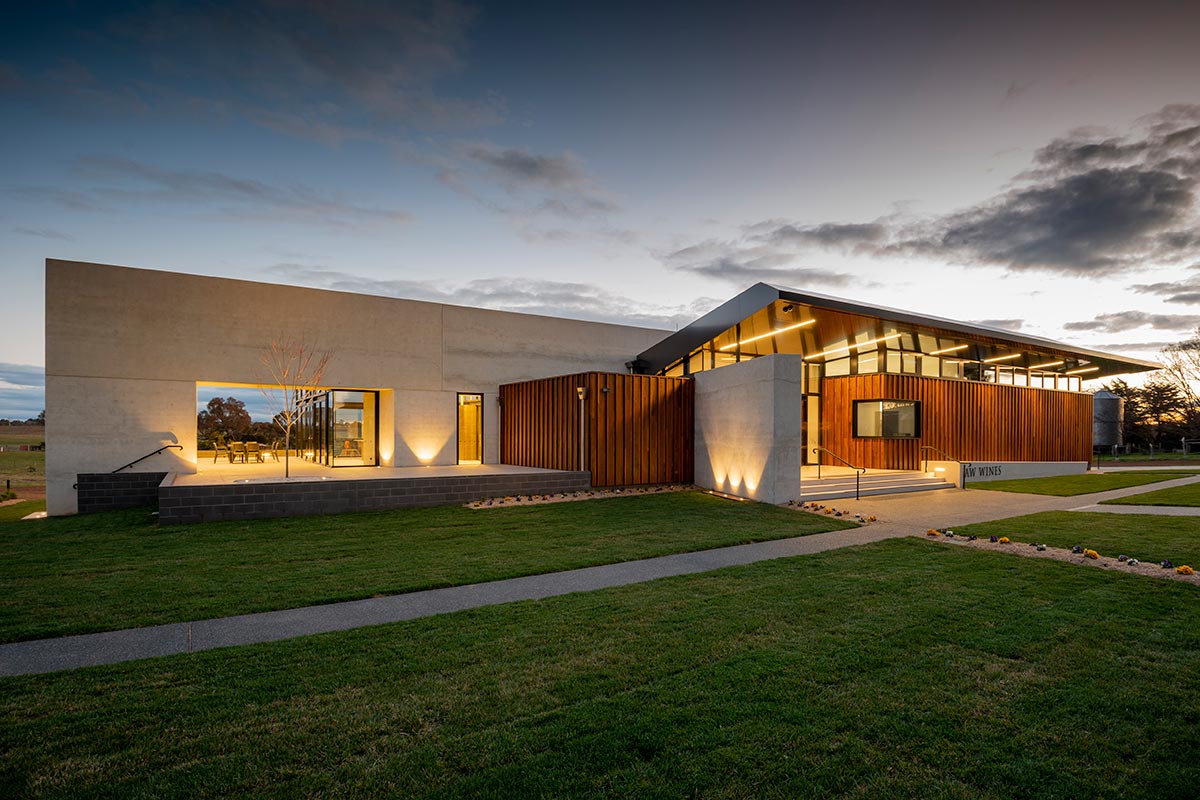 With simple yet robust materials, the Shaw Wines Cellar Door by Oztal Architects expanded the way people find creative solutions to building challenges to produce a long-lasting architectural masterpiece.
Project: Shaw Wines Cellar Door
Architect: Oztal Architects
Location: Murrumbateman, NSW
Type: Commercial
Construction Manager: Pier Projects
Construction team: Kevin Tanchevski, Michael Tanchevski, Jordan Peruzzi, Chris Agresta
Building Services: Northrop Engineers
Structural Engineer: Northrop Engineers
Interior Architect: Capezio Copland
Photography: Adrien Labutte – Evolve Timelapse