Oztal Architects knits a contemporary dwelling nestled into the suburban fabric of Crace in Canberra, Australia. Langtree House aims to create a small haven for a young family with an environment that captured the sun, had a sense of space, offered opportunity for separation between the adults and the children and embraced the outdoor space as an extension of the living areas within the home. The concept has been shown to be feasible, but not without challenges. Let's take a closer look!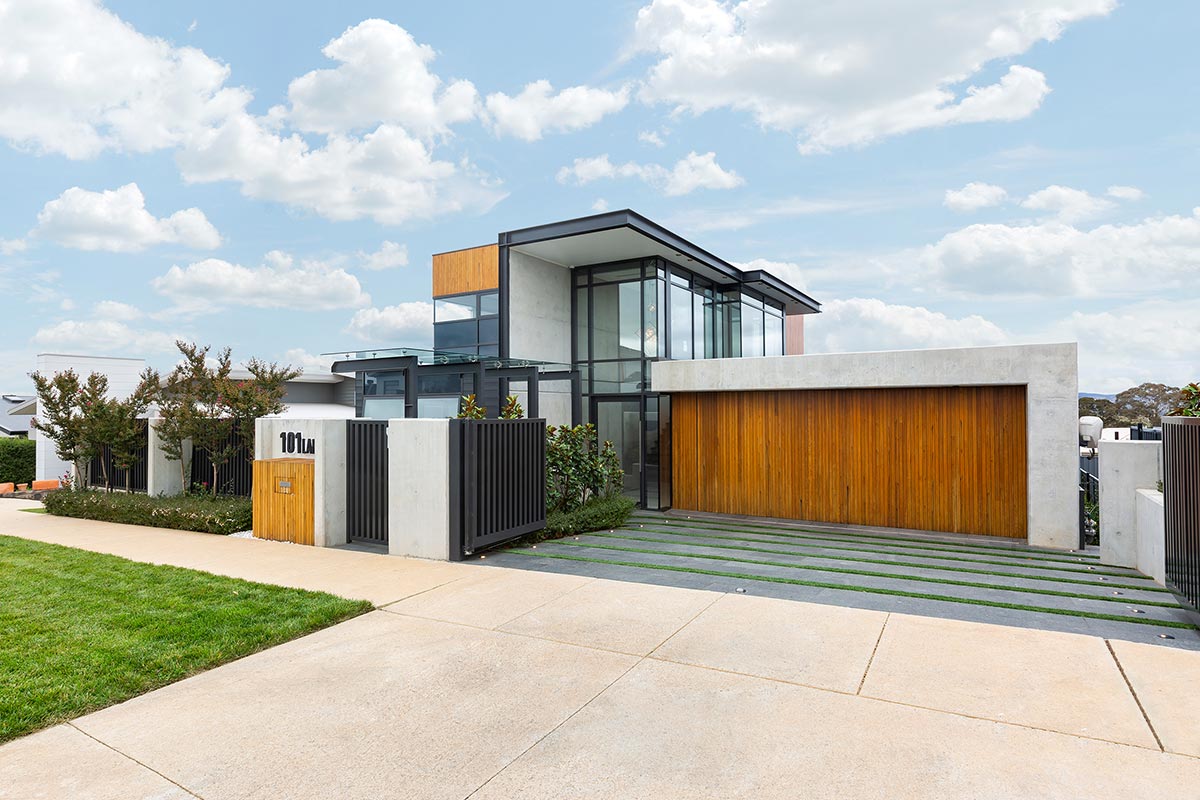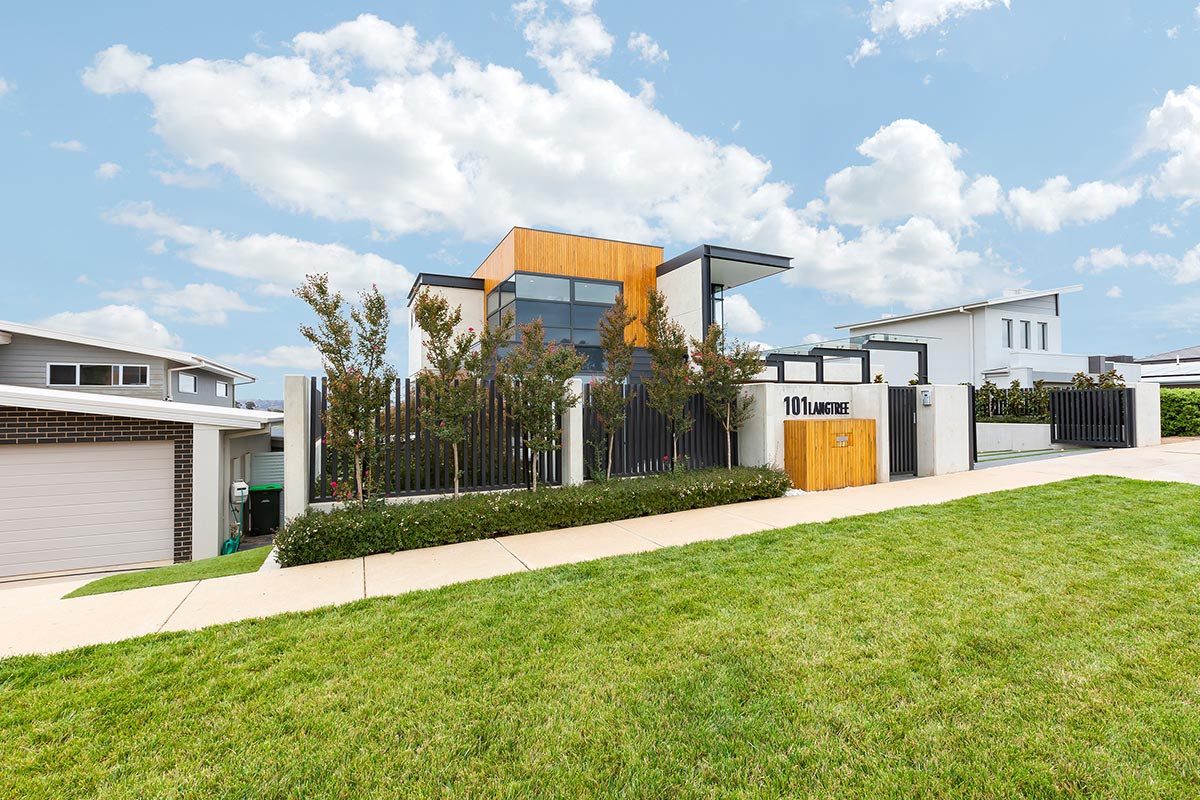 Being situated in a small, steep site, the structure needed to respond to the family's needs without compromising the quality of both indoor and outdoor spaces. One significant feature of the home is the main entry that connects every space in the house. It offers visual and physical connection to the street, and to both indoor and outdoor spaces.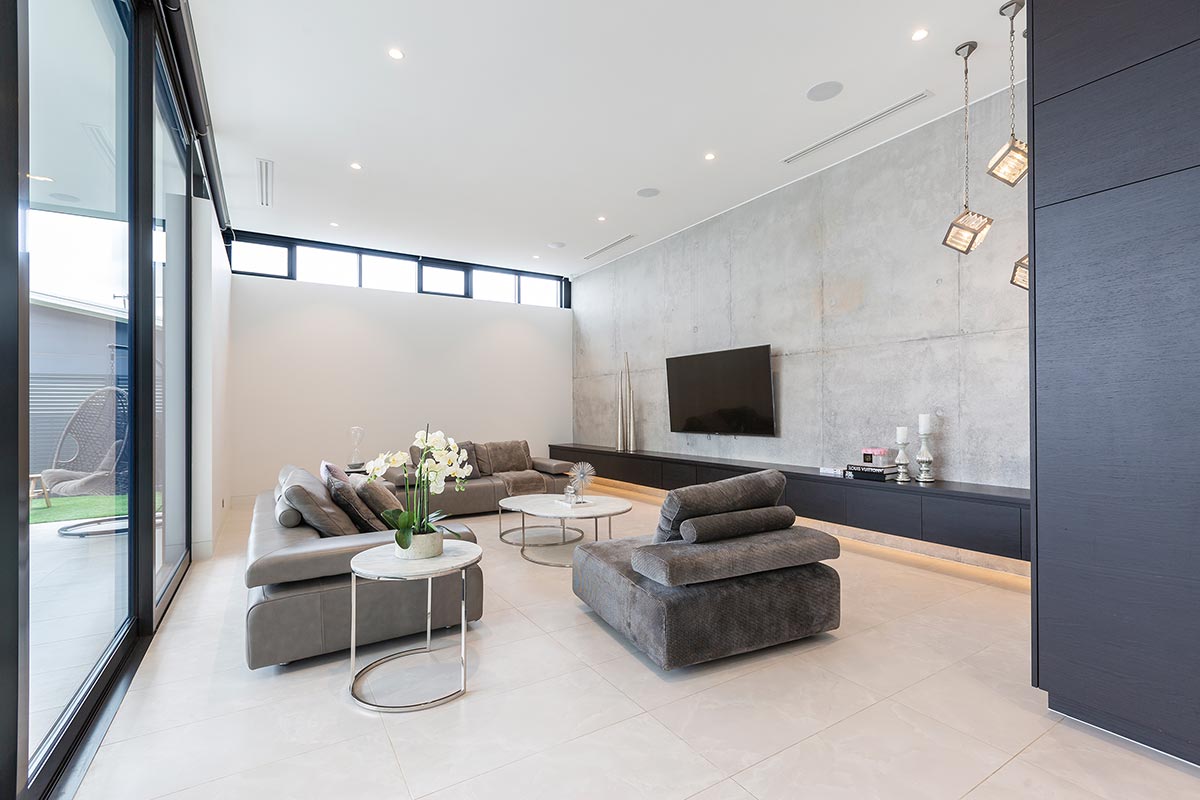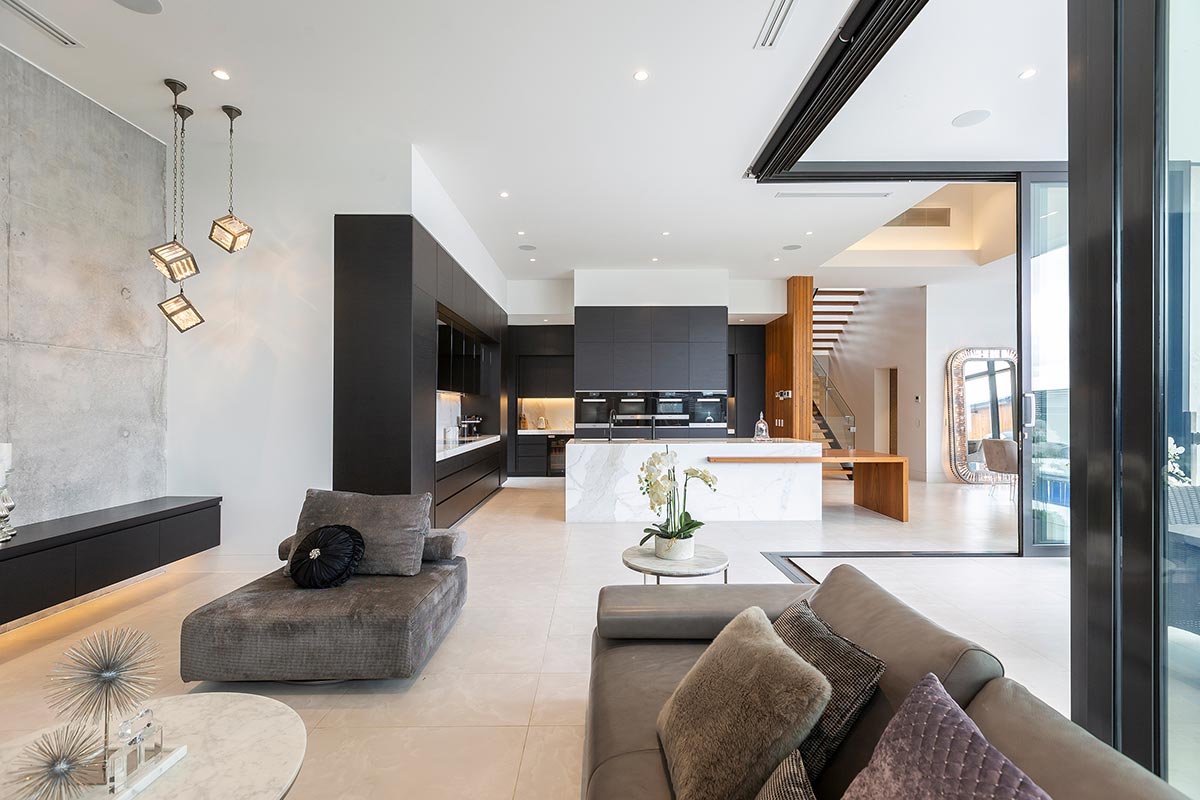 "The master bedroom- retreat and the garages are accessed from the main entry level. The children's bedrooms are at the upper level, whilst the main living spaces are stepped down
from the entry. Though visually connected to the entry, the main living spaces step down toward the back of the house sheltered from the street and nestled within a private garden. The large glazed sliding walls blur the boundaries between the inside and the outside of the house." -Oztal Architects
The material palette is predominantly muted with a beautiful modern composition of concrete, steel, glass, and timber that fuses to create the perfect balance of warmth and softness in the interiors. It also gives the house a robust and distinctive character, whether viewed from the street or from within the home. This aesthetic appeal is complemented by the durability of the materials, which are designed to withstand the adverse conditions the Australian weather has to offer.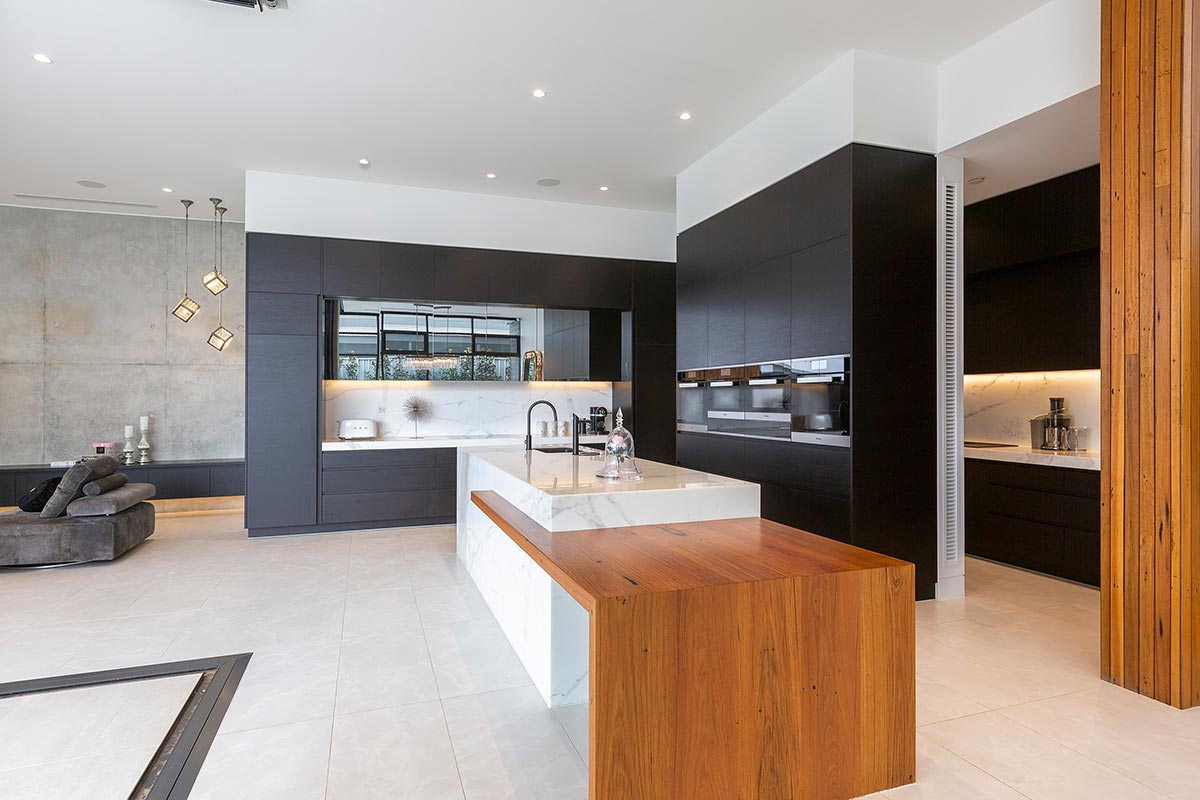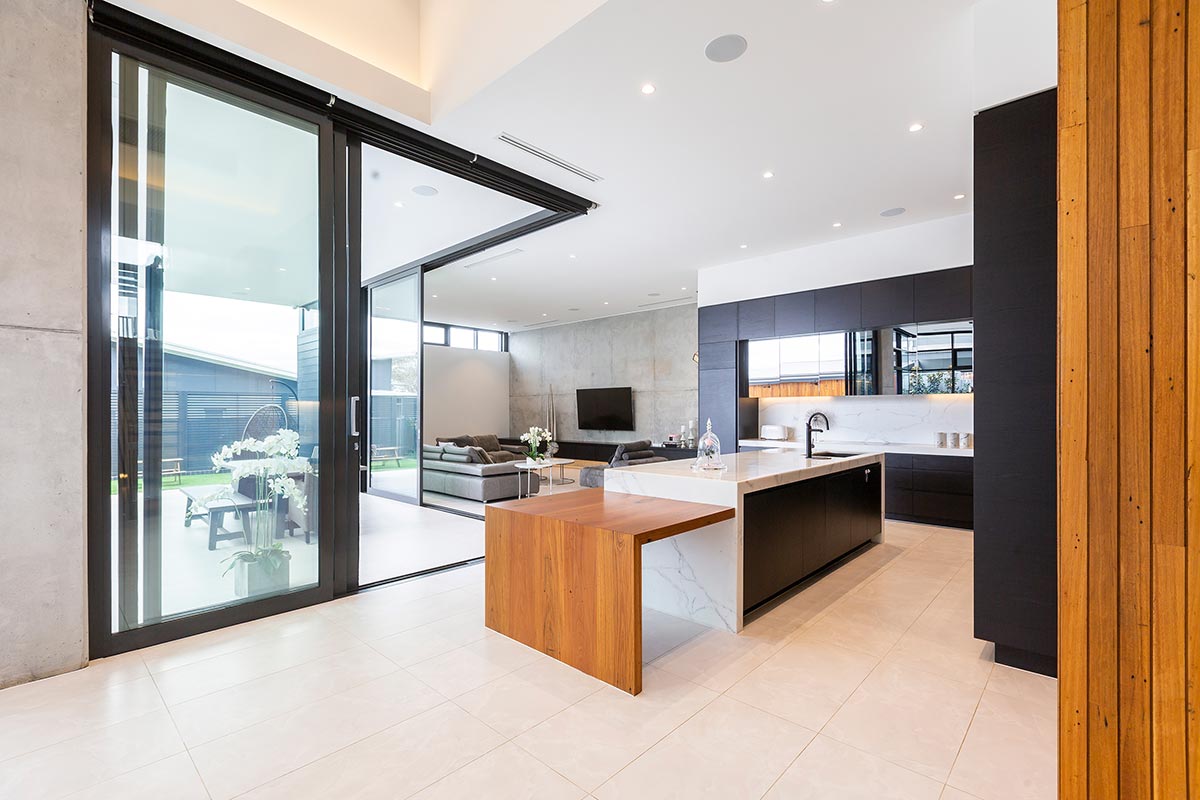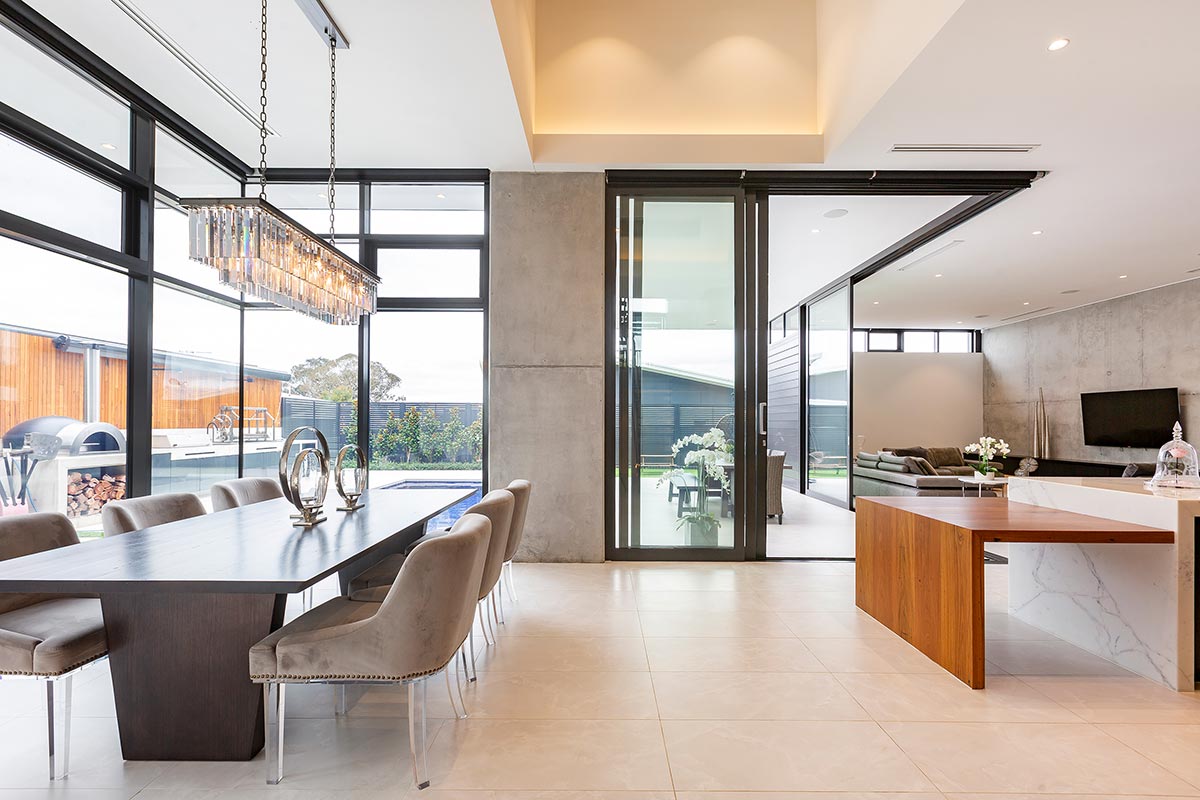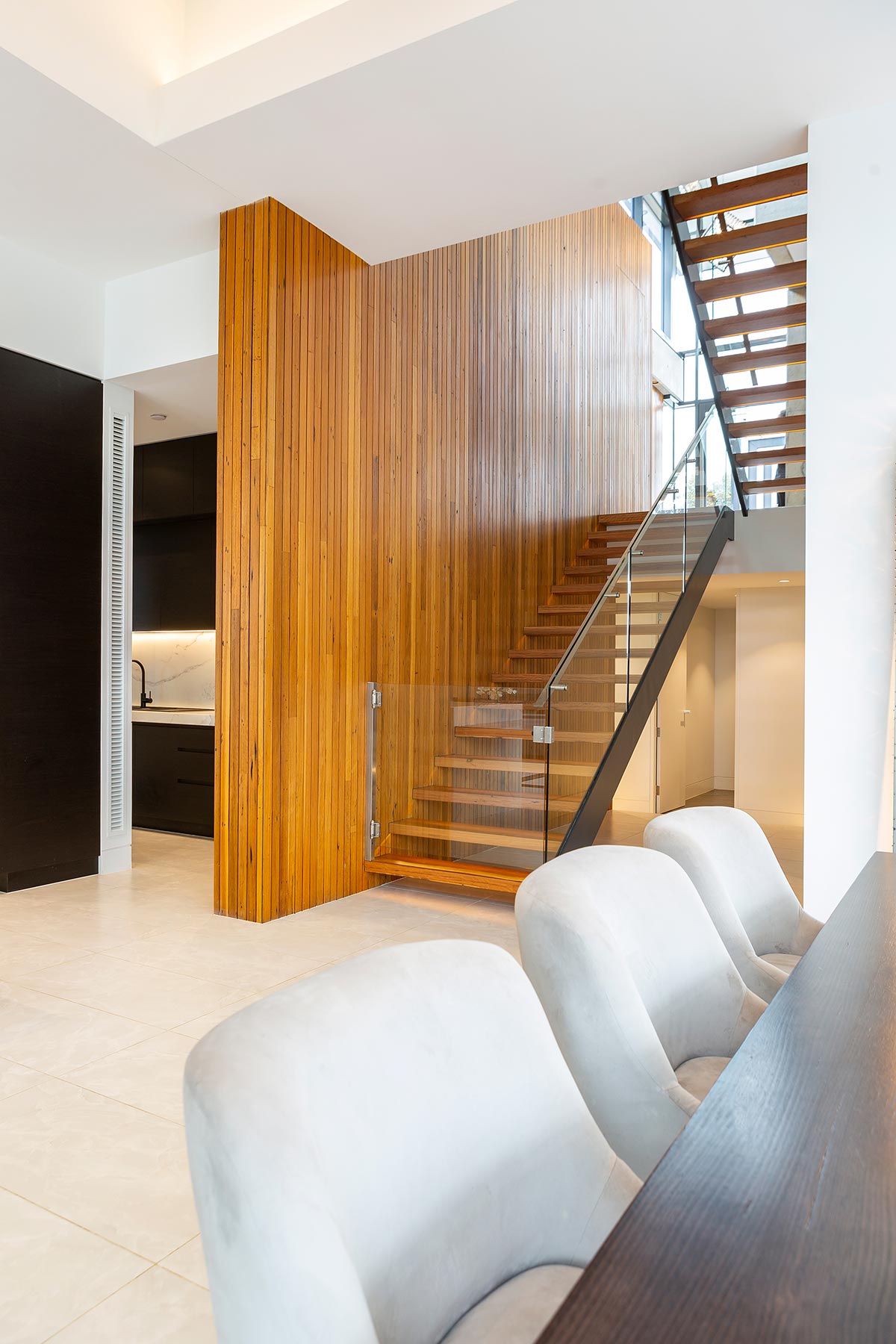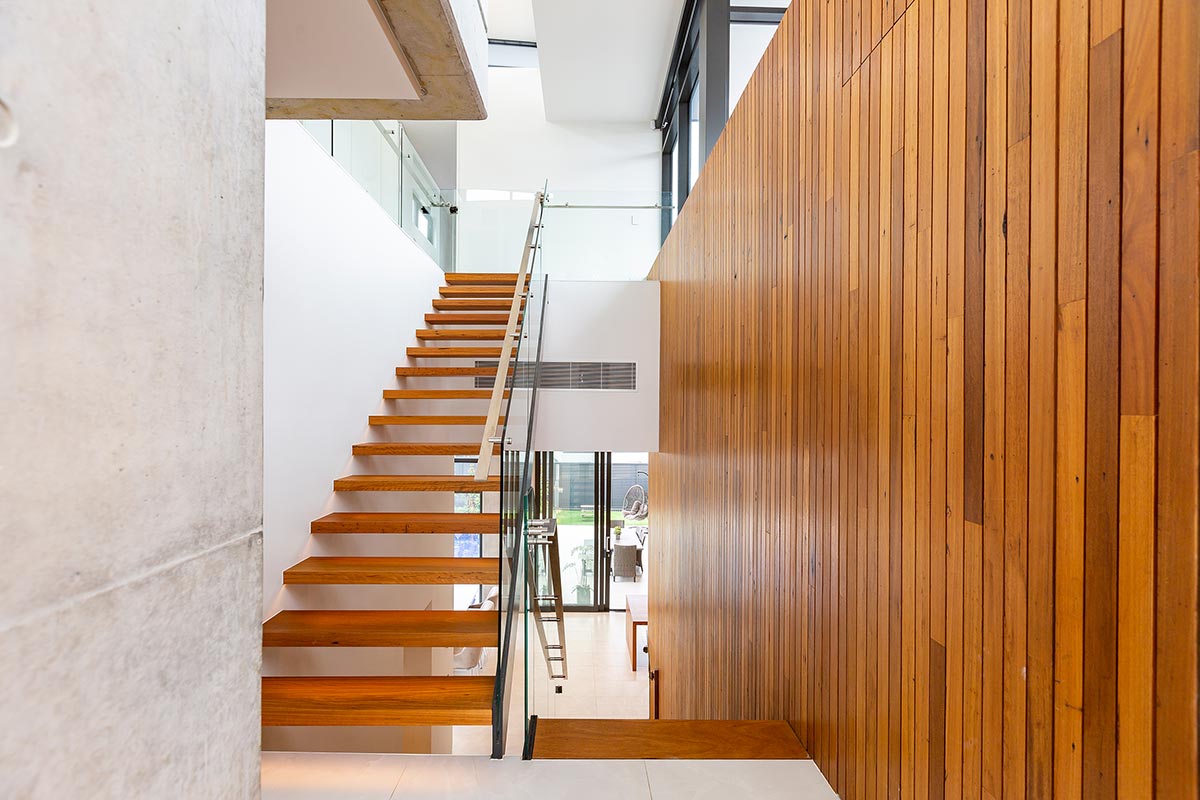 "There is a master bedroom and open ensuite are separated from the other three bedrooms located at the upper level. The upper level gallery connects the upper level bedrooms, bathroom and toilet areas. Picture windows within the bedrooms are used to frame and capture the long-range views without the distraction of other houses nearby. At the lower level the main living and dining areas are hinged by the kitchen that connects seamlessly to both the living and dining space. A small gym and theatre room is snuggled in close proximity to the open living spaces yet functionally separated so that each room can be used without impeding the function of the other." – Oztal Architects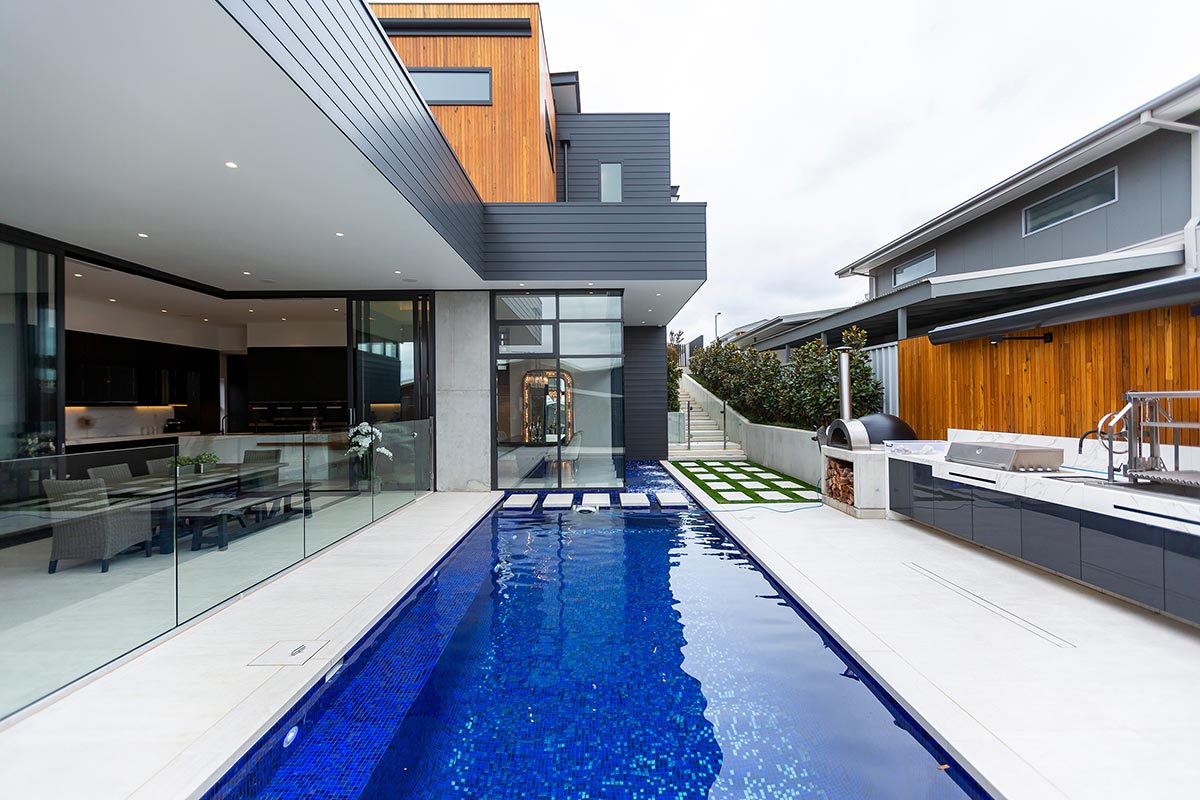 The concept of the home revolves around the idea of having internal flexibility that groups the living spaces into one functional abode. It pays exceptional attention to creating balanced life for its inhabitants, allowing them to have their own oasis within the suburban context.
House Project: Langtree House
Architect: Oztal Architects
Location: Crace ACT, Australia
Type: New Build
Structural Engineer: Pierre Dragh
Construction Manager: Belford Building
Photography: Ben King