Set within a fairly typical street in Fairfield that is dominated with Californian Bungalow and Arts and Crafts houses, The Good Life House designed by MRTN Architects is a new suburban home for a family of five. The main concept was to create an abode that would accommodate the family as a group and as a collection of individuals, that they needed to be able to live together and also 'live together apart'. Come on in and let's take a quick tour…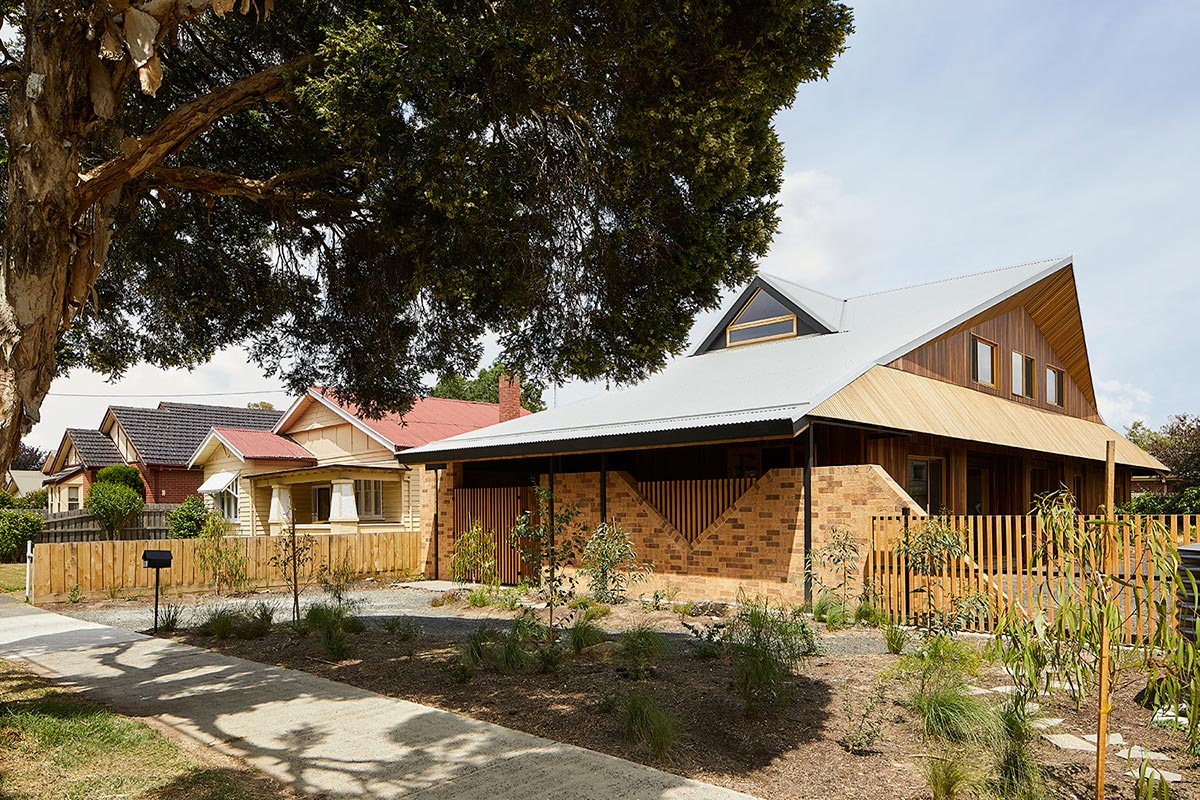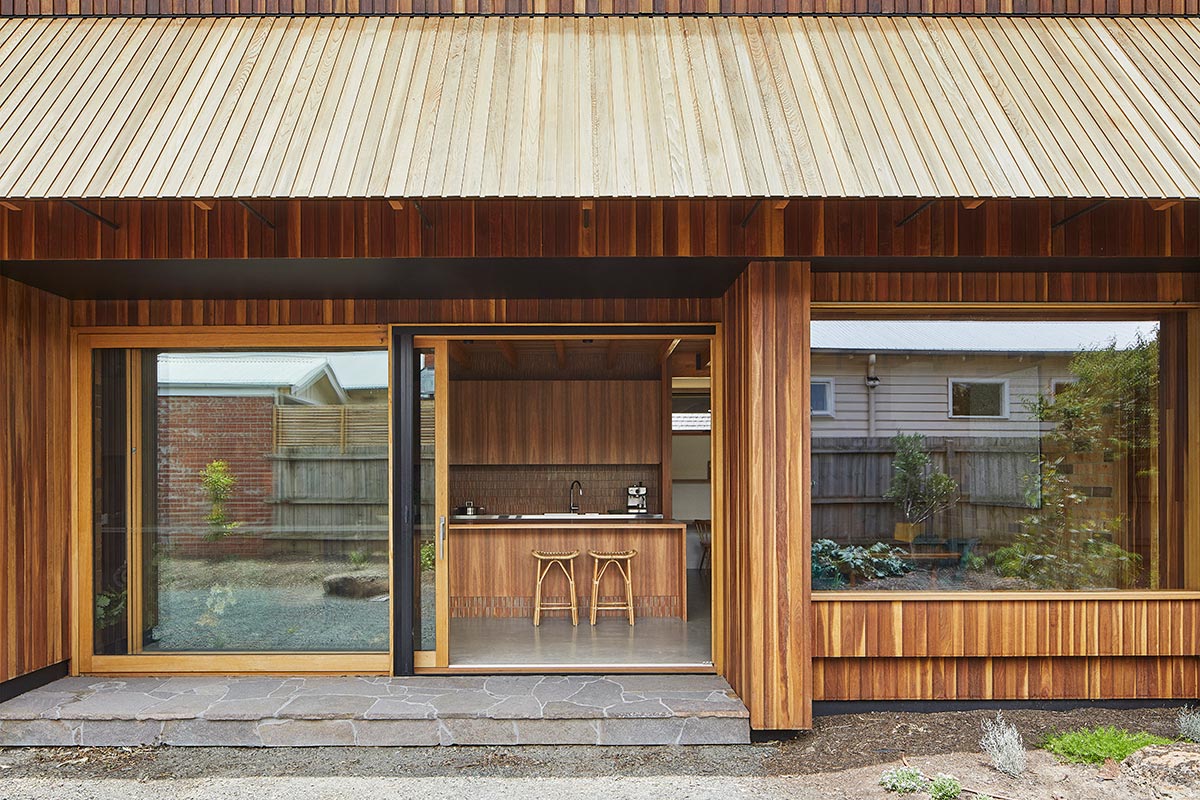 "Mark and Kate had owned the property for a number of years and lived in the old house on the site, in part waiting for the time to build but also exploring other lifestyle options for their family including living on a farm and also purchasing an Alistair Knox house in Eltham. They kept coming back to the benefits of living close to the city and being part of the community in Fairfield." – MRTN Architects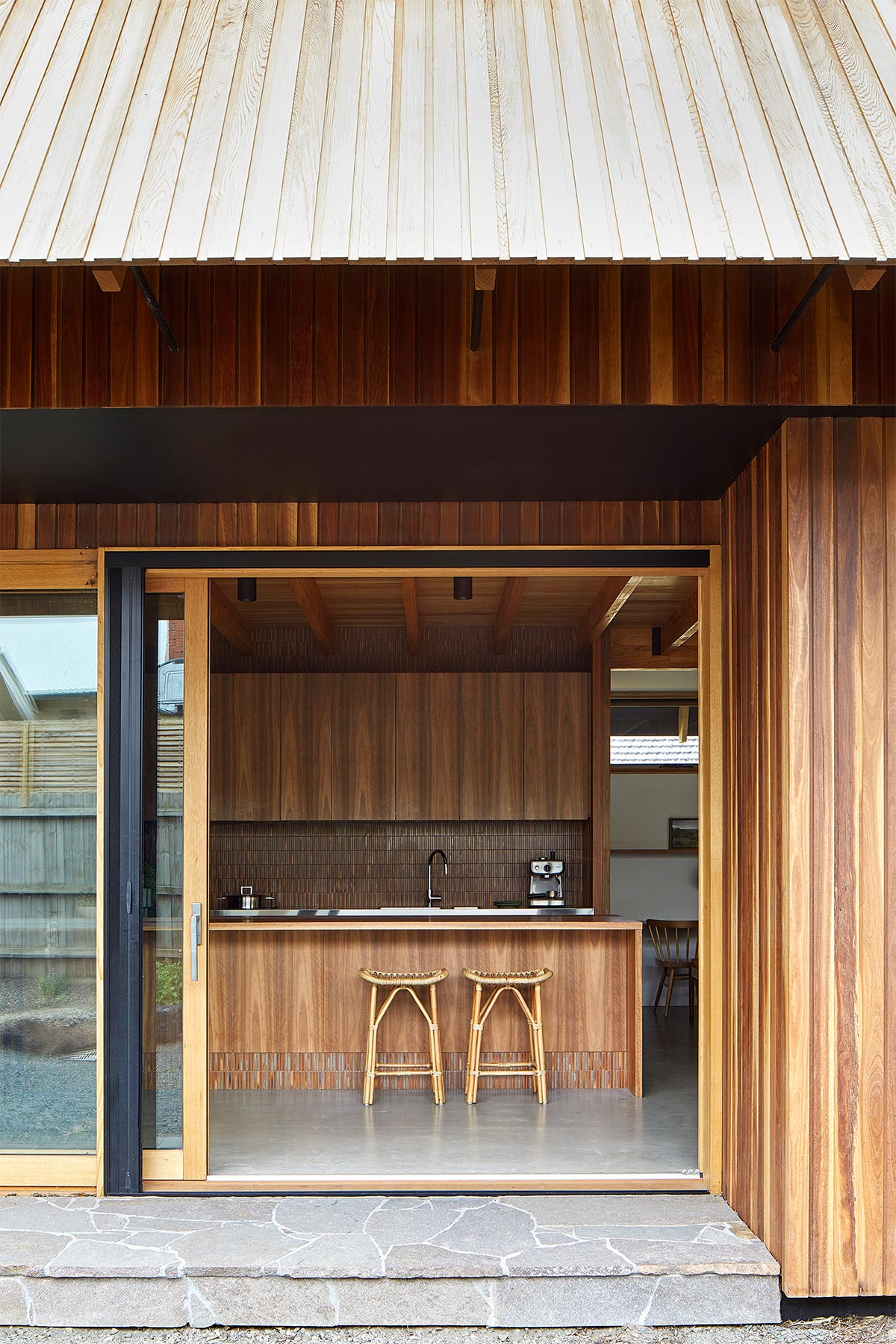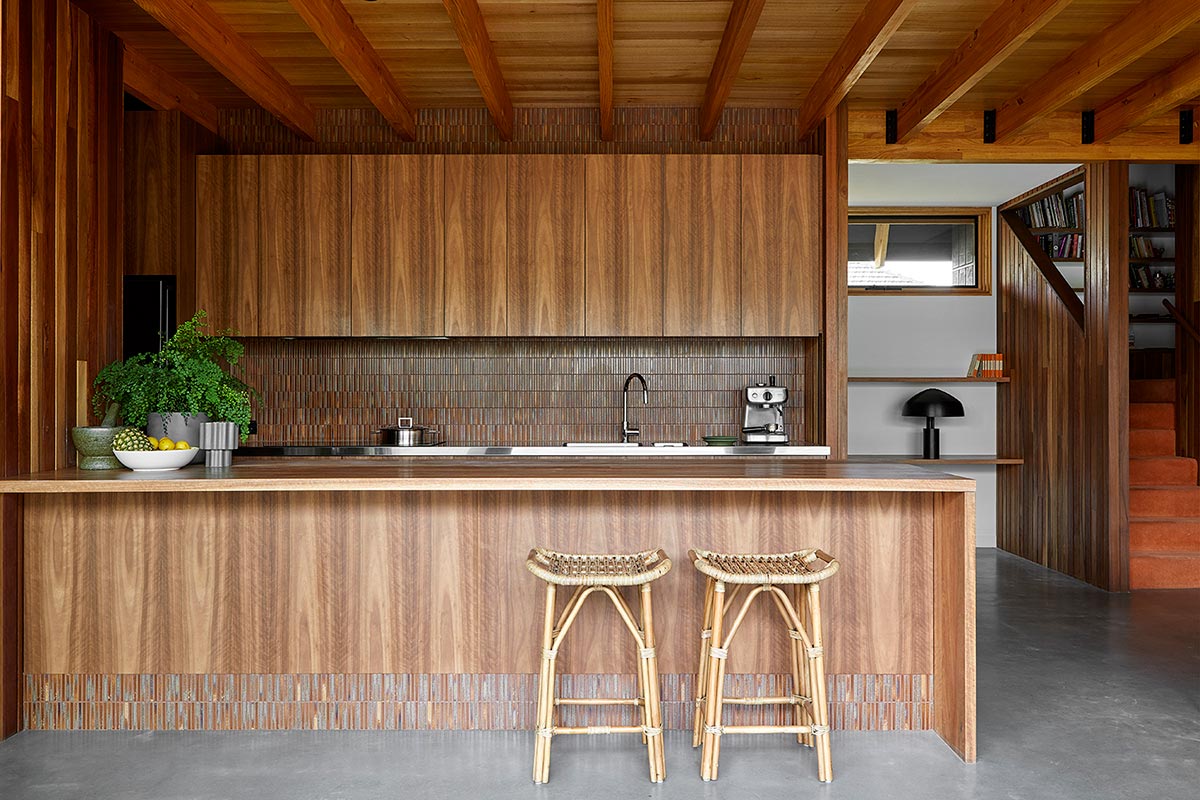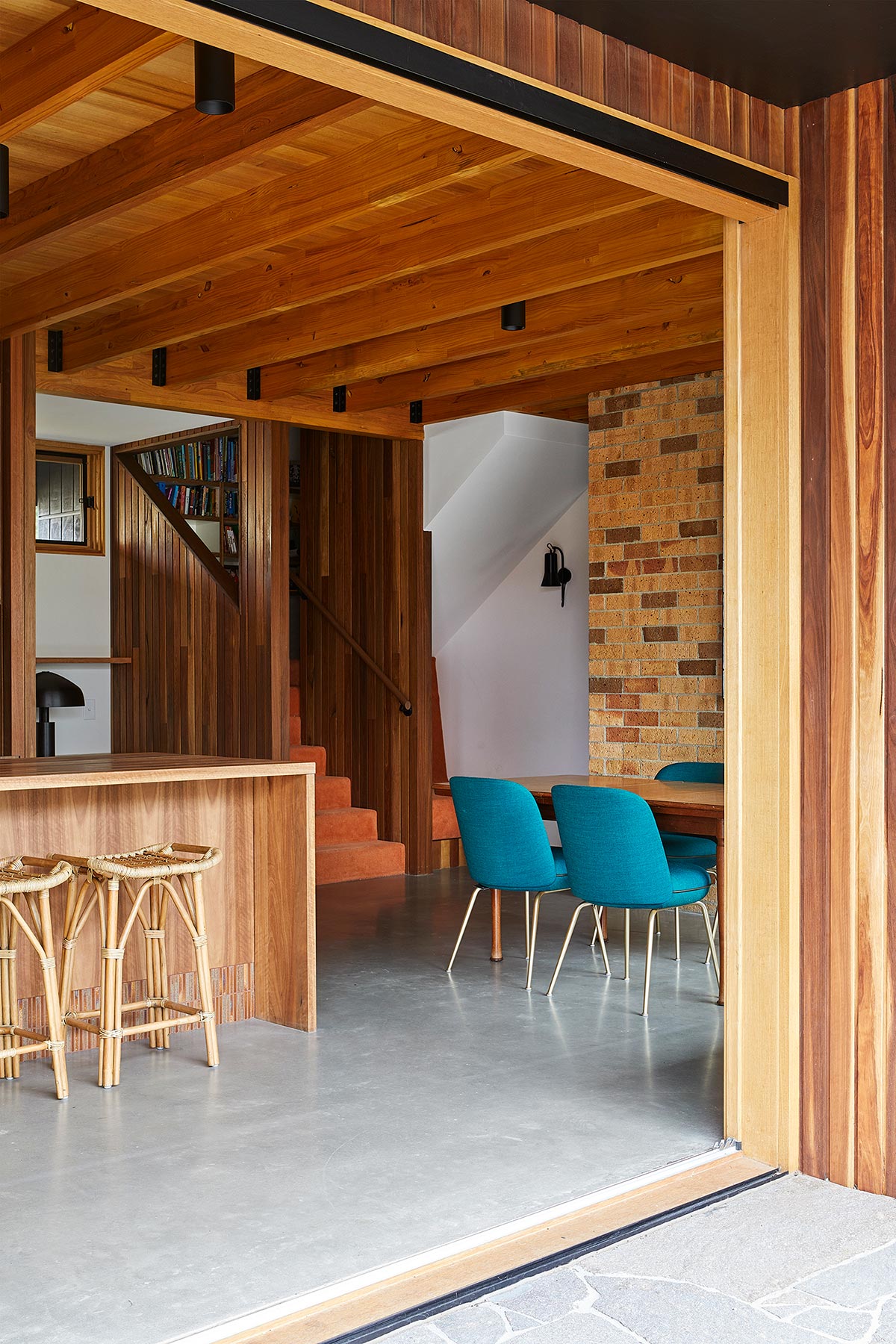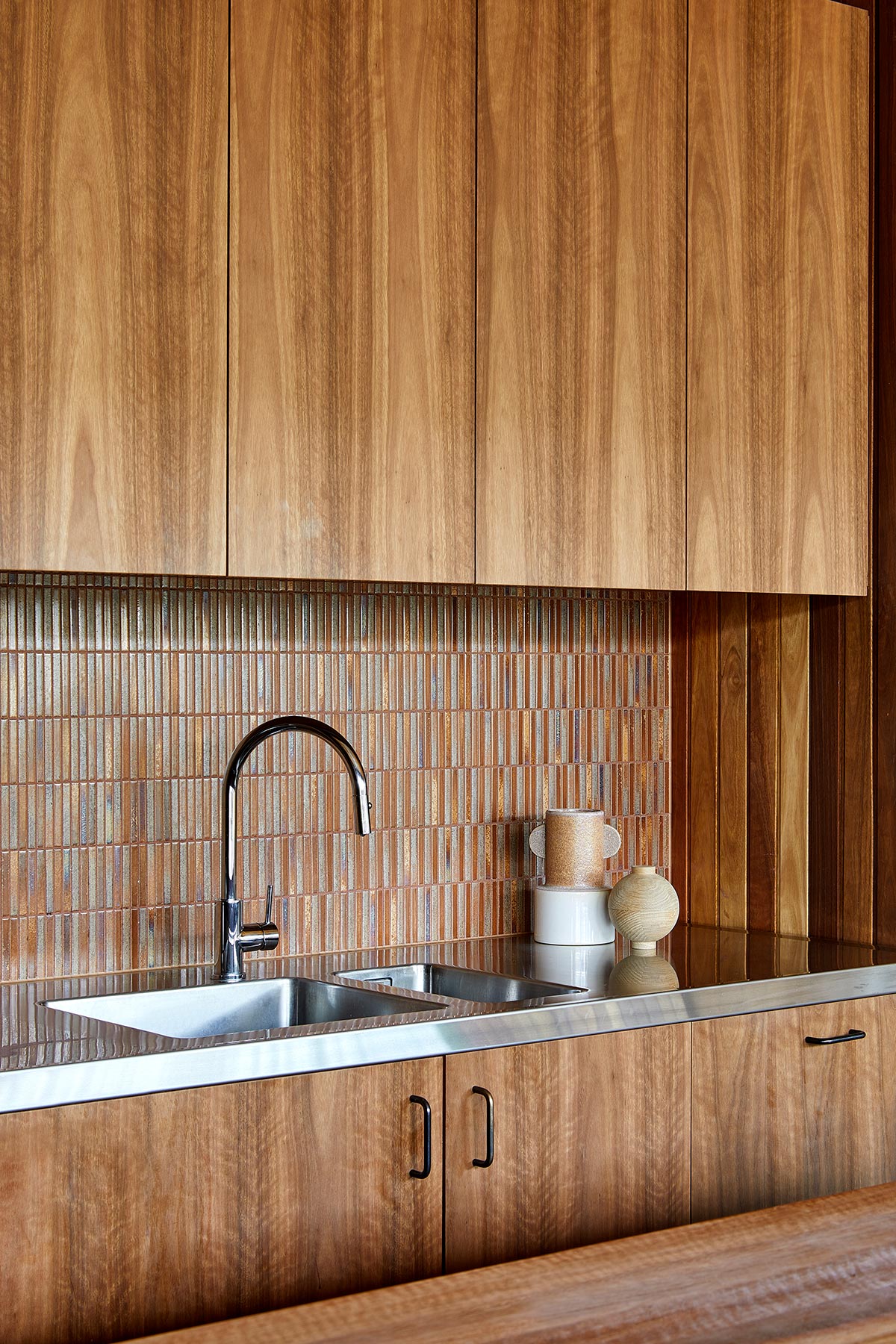 Also mentioned in the brief was that the home needed to provide beyond the traditional kitchen, living and dining living spaces and allow a range of social and alone activities to occur. It also needed to be a space of learning and exploring and playing. The team got inspiration from rambling country home plans, plans that are a collection of smaller spaces rather than expansive open plan homes that would not suit a need to be together and together apart.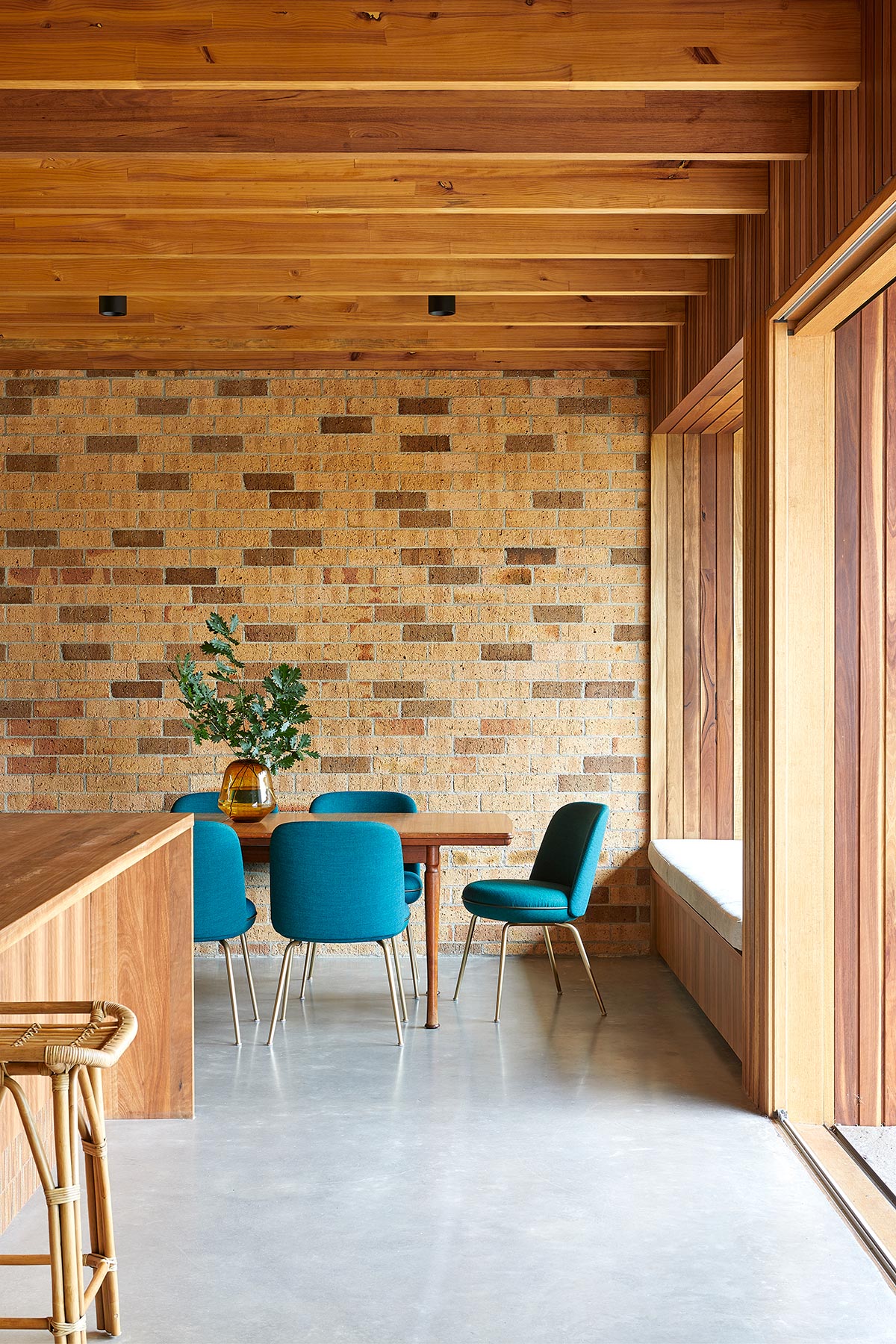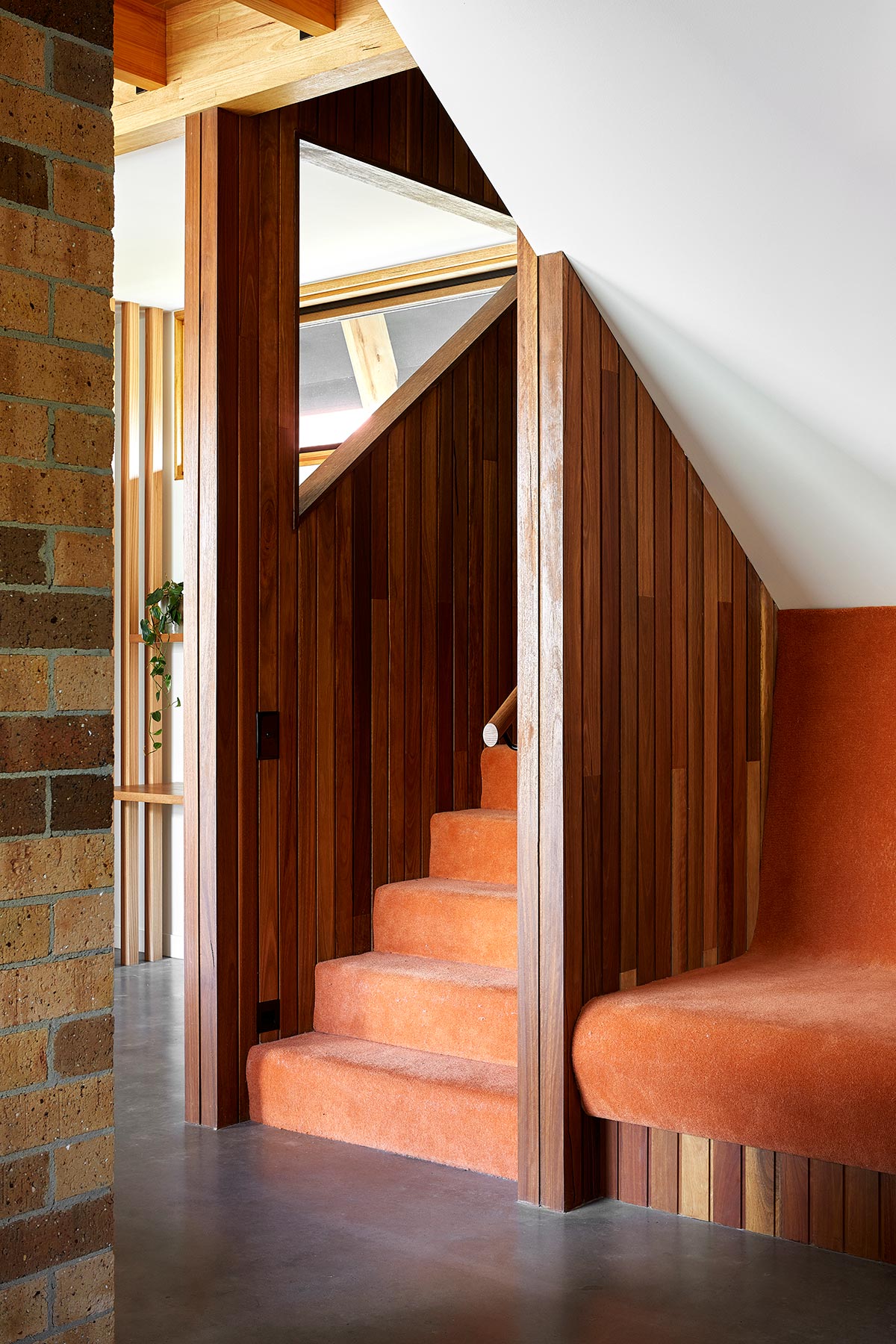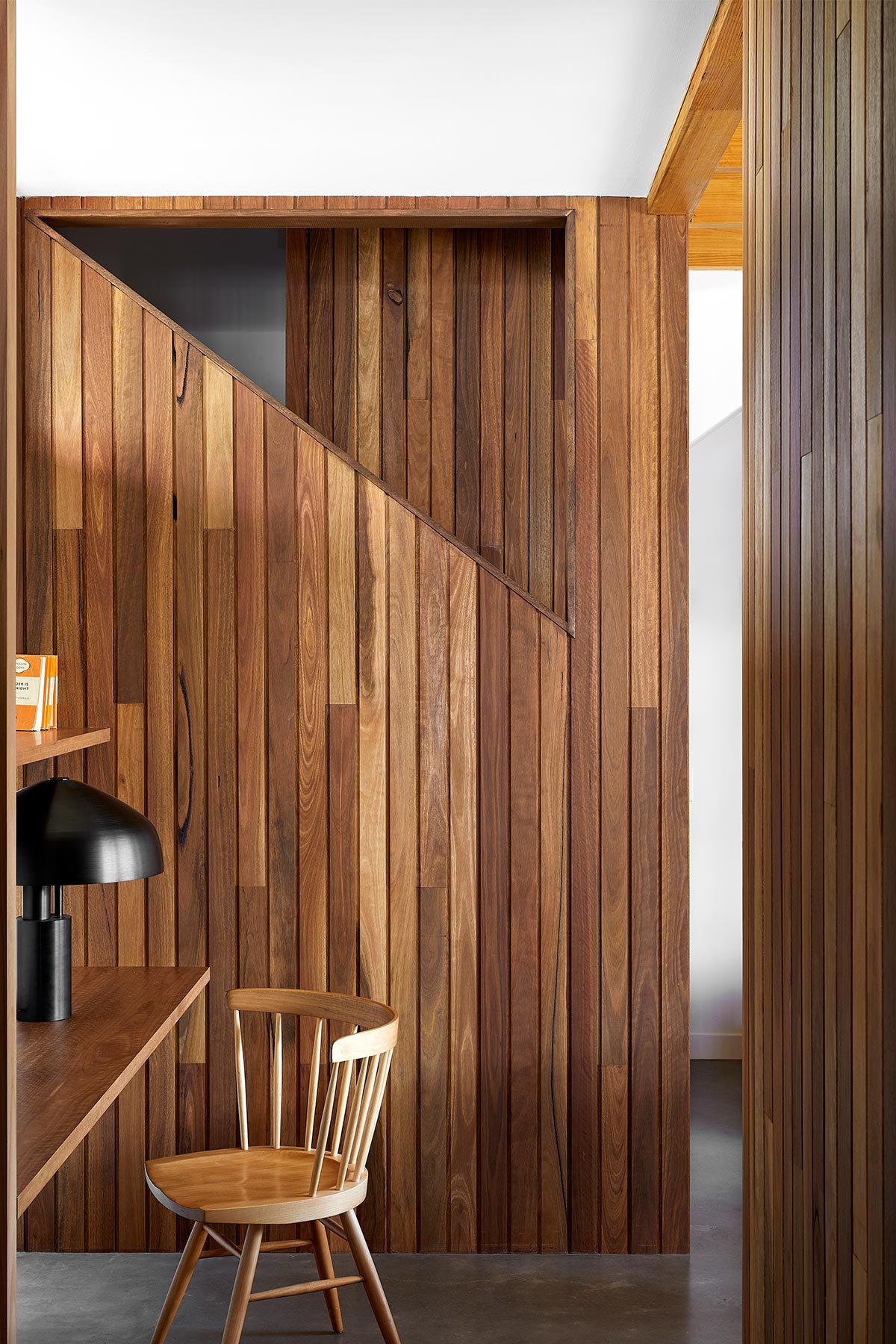 This home incorporates a unified palette of materials that were selected for their thermal performance, low maintenance durability, and character. Brick, concrete, and timber elements seamlessly blend together in one space creating a subtle contemporary design, along with the varying ceiling heights and window types create rooms with individual character and personality.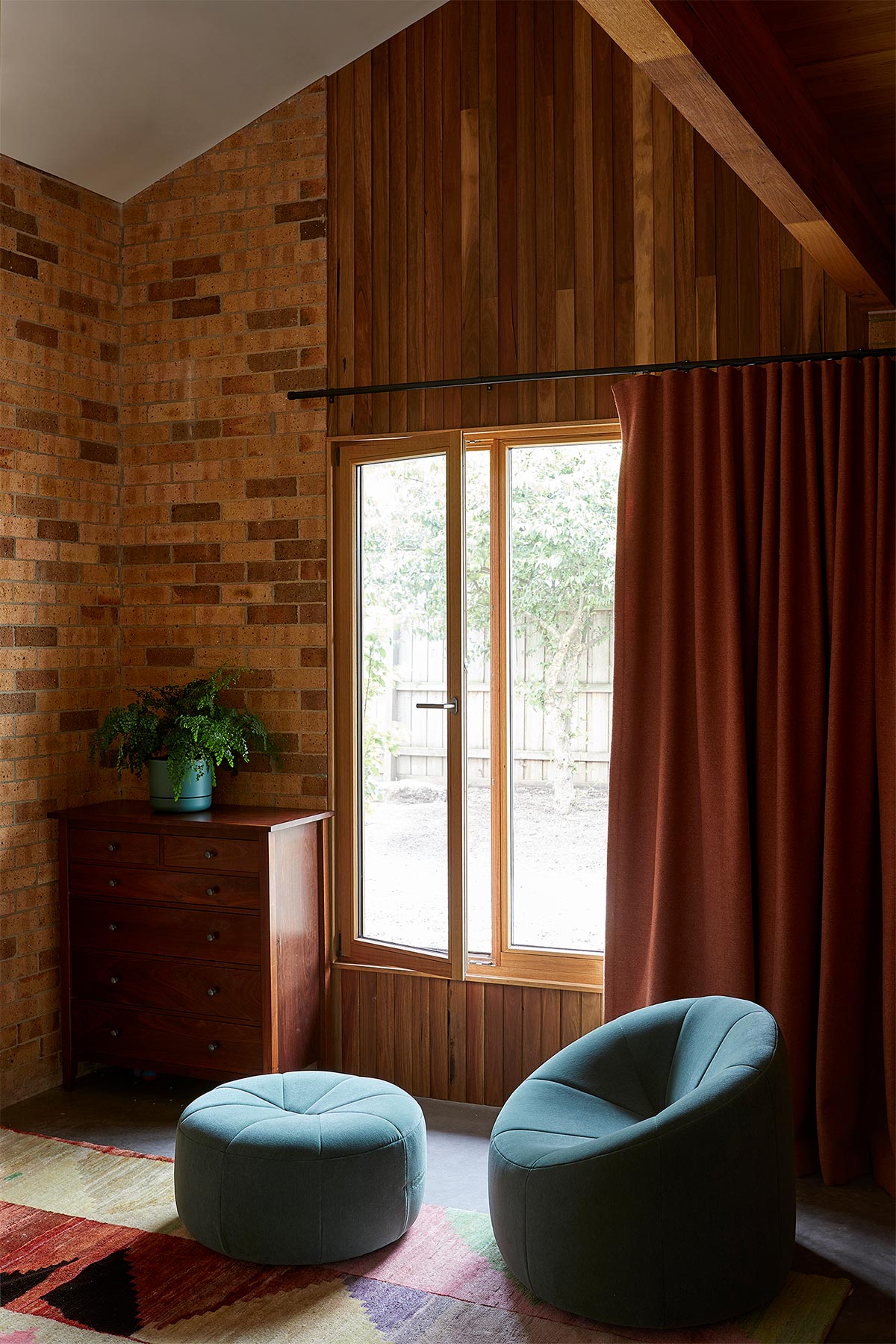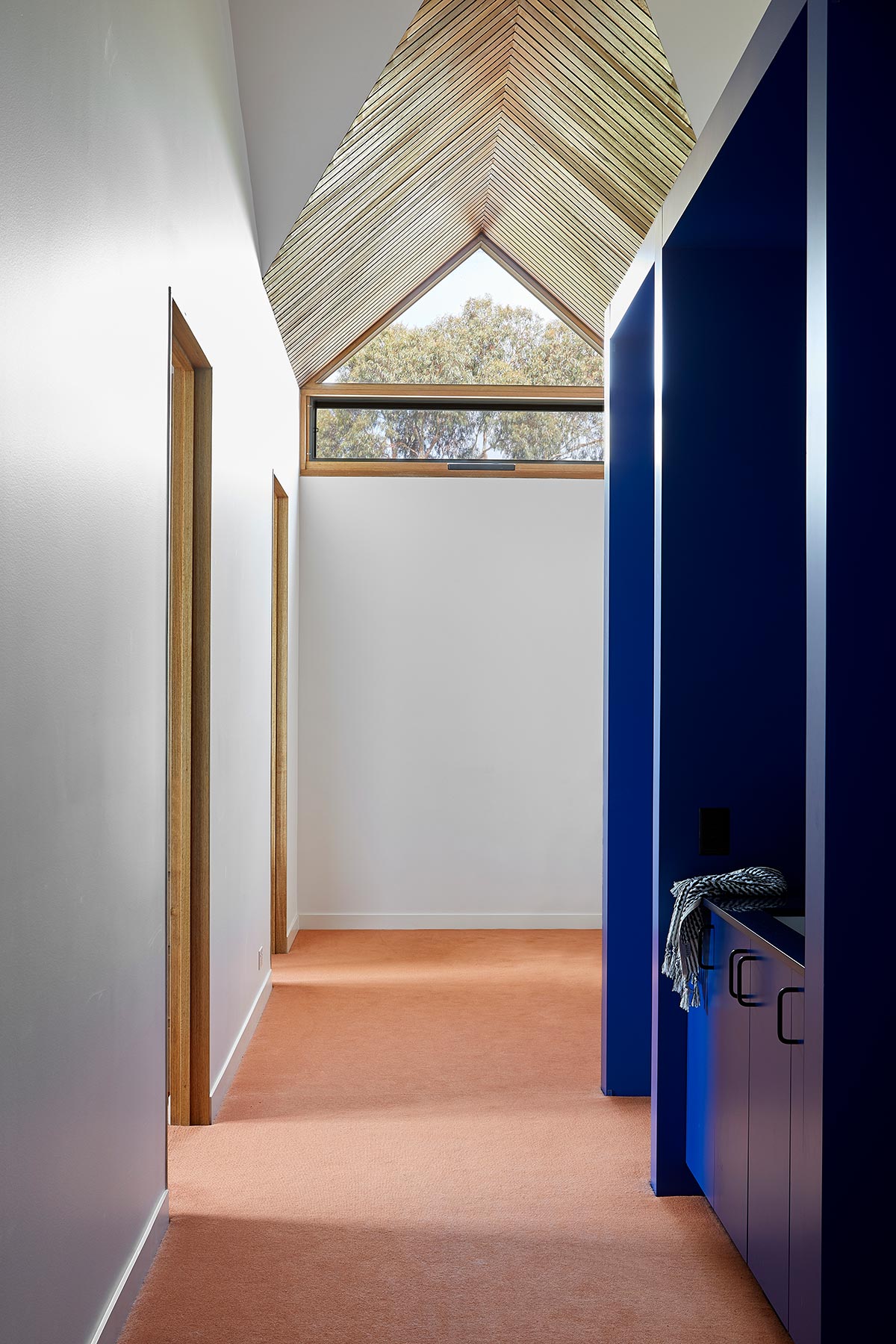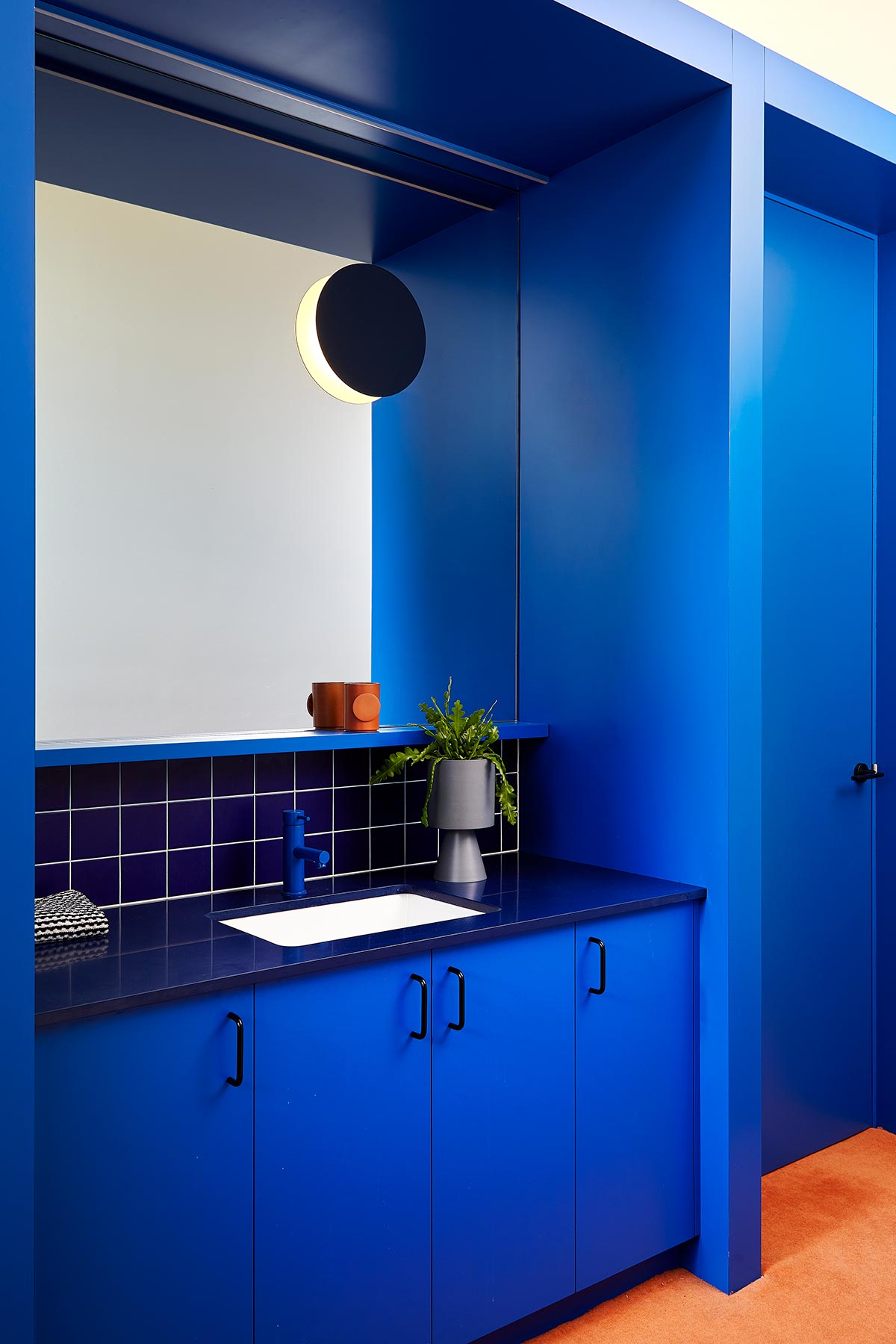 "The house is a pleasure. Numerous irritations from previous houses have been addressed to create a sense of peace and contentment. Thermal stability results in year-round comfort, including on hot nights. The orientation toward the north facing garden creates a connection between the internal and external spaces, combined with privacy from the street. I never feel hemmed in. The design allows us to pursue separate pursuits, such as reading in one of the many reading nooks, yet there is also a sense of connection and an invitation to shared use of spaces." – Kate, Client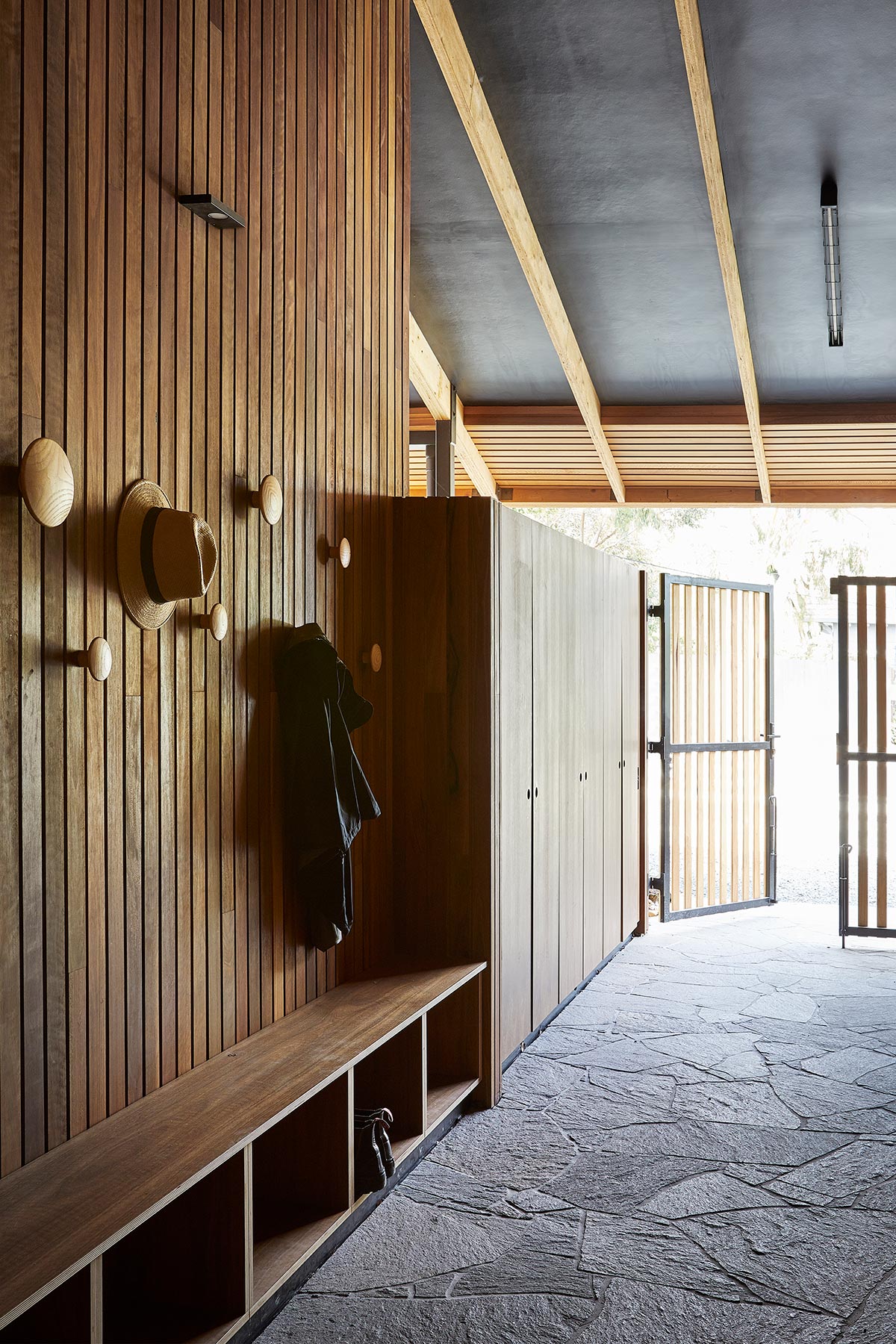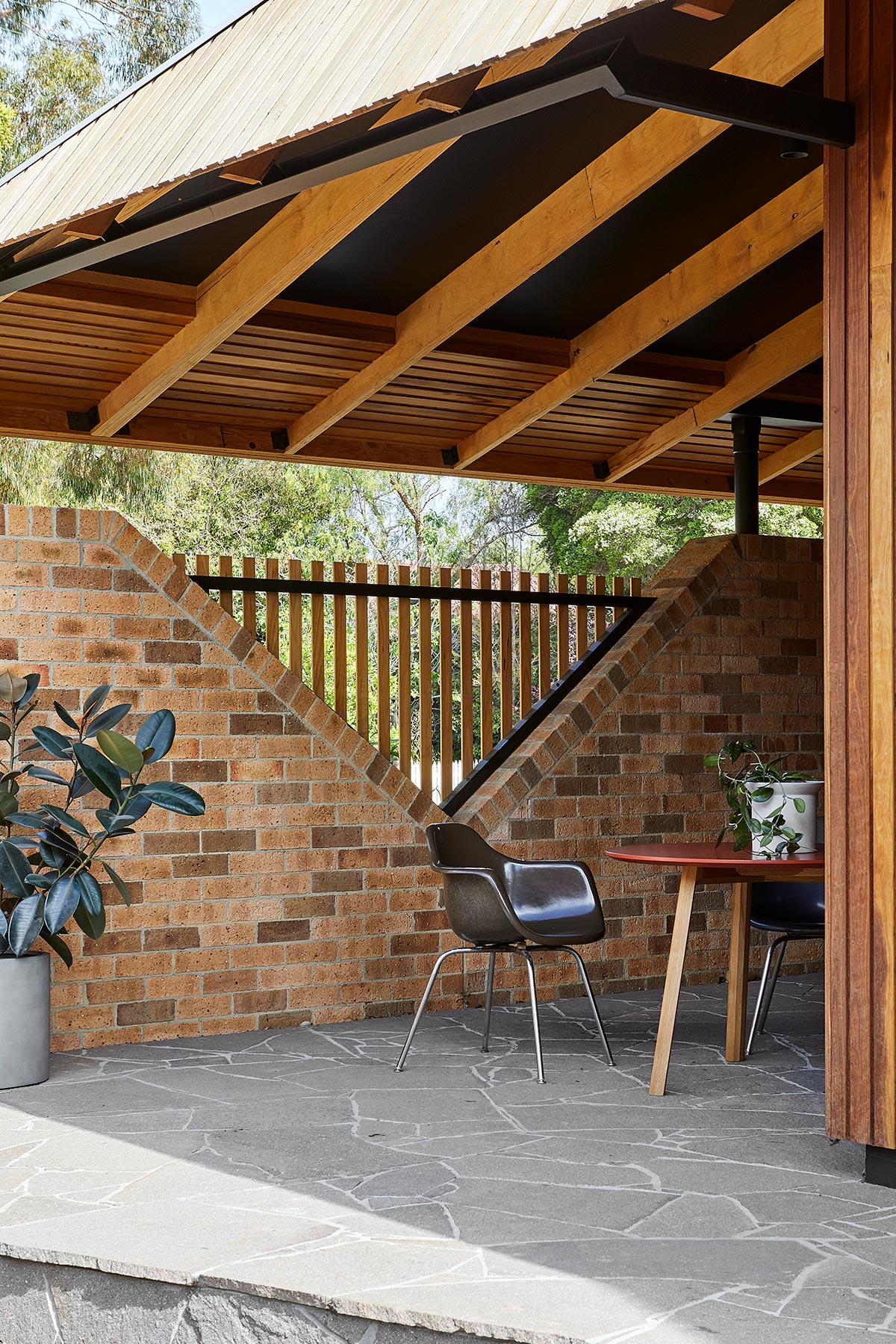 The floor plan smoothly creates a harmonious balance and visual consistency between the indoor and outdoor areas through fluid and interconnecting space division. With a timeless interior and functional layout, The Good Life House by MRTN Architects is much more than a typical suburban dwelling.
House Project: The Good Life House
Architect: MRTN Architects
Location: Melbourne, Australia
Type: New Build
Builder: Crisp Green Homes
Photography: Dave Kulesza