Matt and Lentil Pubrick began by selling the produce from their farm in Tahbilk, Victora, to some of Melbourne's top chefs, restaurants and cafes, encouraging chefs to adopt principles of local, real produce and sustainable farming and packaging. But they craved more. They wanted to extend the conversation.
They decided to open their van doors to the people of Melbourne, selling their home-grown vegetables and trading flowers from the back of it. They soon sold out week after week and their education became something sought after. They are now authors, educators, bloggers, and advocates for sustainability and a bright future!
George Takes Twelve
We had a chat with Lentil, one half of the creative duo behind Grown & Gathered. Here's what she had to say.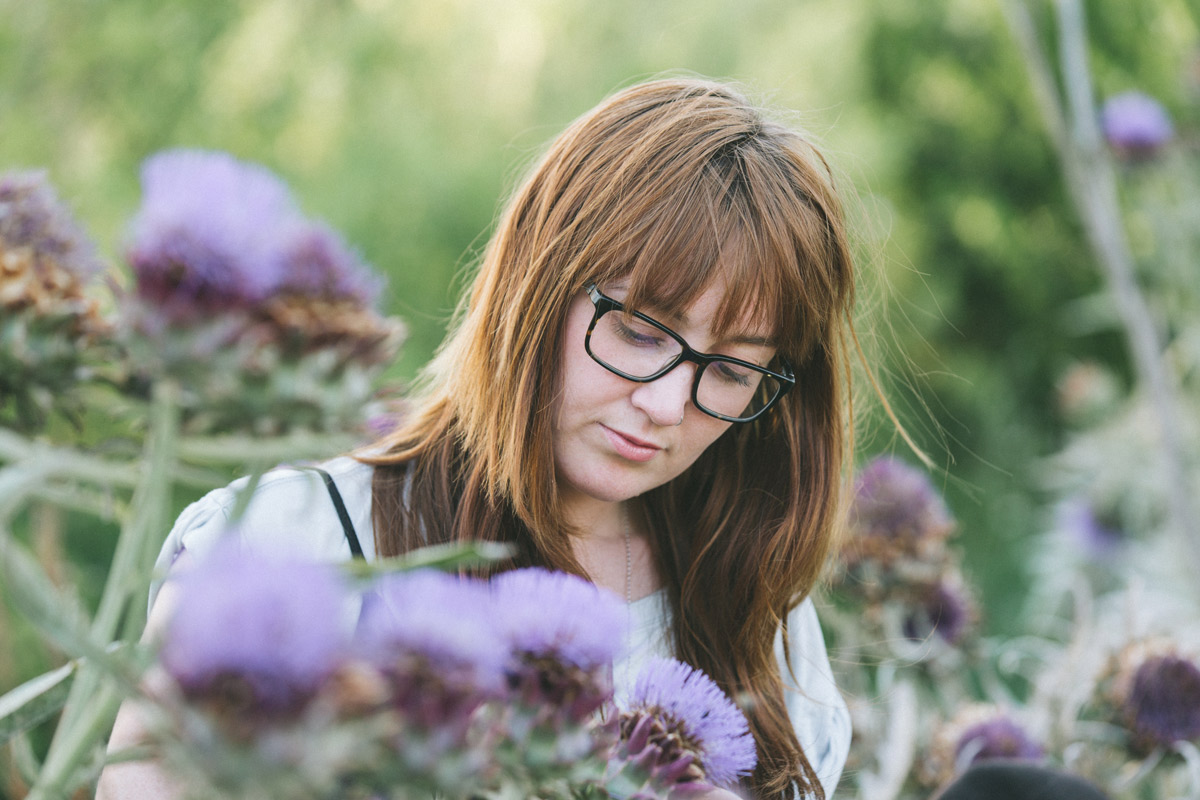 1. When I was growing up, I wanted to be…
A vet or an art curator. Upon reflection, I feel as though I have mashed them together and made myself my ideal career ha.
2. Can you tell us a little bit about yourself and what you do for a living?
In a nutshell, we grow vegetables and flowers, we create recipes based on natural food, and photograph and write about it. Me personally, I absolutely love being creative, so I love the creating of recipes, the planning of the garden each season, the writing and photographic element of it all. Basically, I love what I get to do every day. I am very lucky.
3. Who or what do you look to for inspiration? 
I am most inspired by nature. Whatever we have around us influences what we create, what we write about, what we grow, what we cook…
In terms of others that influence me, I just love anyone who has a beautiful writing style, no matter what it is that they are writing about. And surprisingly perhaps, I actually try not to read too much, as I find it hard to be creative, to create freely if I am influenced by other people.
4. What words of wisdom do you have for a go getter who wants to follow in your footsteps? 
Don't compare yourself to anyone else, or try to please anyone else. There is only one of you, learn that, express that, do what you love. And if you don't know what that is, don't be scared to explore that.
5. What's the most treasured belonging in your own home?
I want to list things here like my functional office chair, or dining room table, or bookshelf haha. I am very practical, I am all about function and form follows. So anything that functions and it made of a natural material, is up there on my list.
6. What's one thing other people may not know about you?
That I wrote our first book, with LCD sound system playing through my headphones for about 90% of the writing. Ha.
7. What's next for you? Are there any exciting projects in the pipeline you can share with us?
Next, we are working on producing a series of short videos – that we will release every 1-2 months on our blog, to answer all of the FAQ'S we get in our inboxes and online! So they will be about cooking, gardening, and our life!
We do have a few more projects coming up that we can't share as yet!
8. If you could invite any five celebrities to dinner who would be on the guest list?
(assuming these are people who have to be currently alive)
Asher Keddie. She is just great.
James Murphy (LCD Soundsystem). He is integral to my writing and has to be an awesome guy
Yeah yeah yeahs (I am counting the whole band as one entity here haha). I like their attitude.
Jack White. Amazing.
Wes Anderson. An amazing creative.
9. Paperback or hardcover?
Wow big question. And I sit 50/50 on this one, sorry! Ha. It really depends on the book! Again, all about being practical.
10. If you could have the pick of anyone in the world to write your biography, who's scribing?
Sarah Knight, who wrote "The Life-Changing Magic of Not Giving a F**K". She would just tell it how it is/was.
11. Are you reading good ol' fashion print on paper or digital volumes these days? 
Print, forever print.
12. If you could be a fly on the wall at any moment in history, what would it be?
When Miro was painting.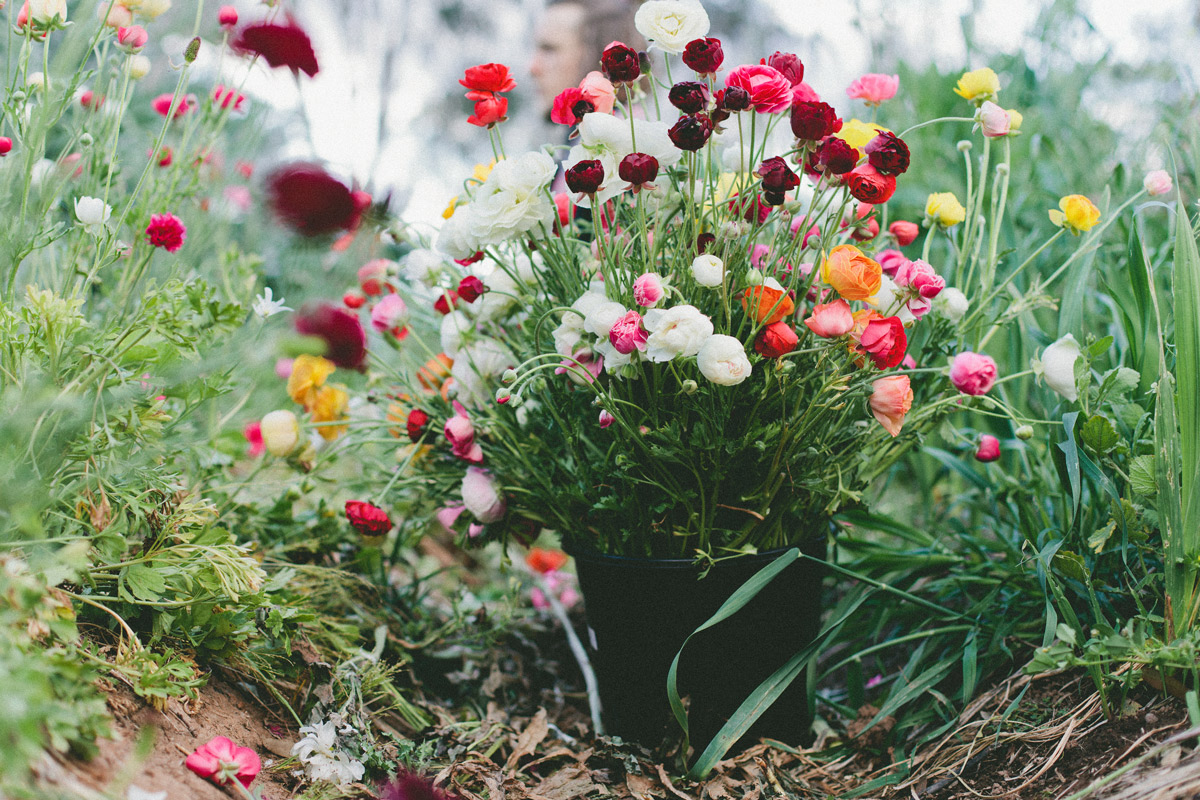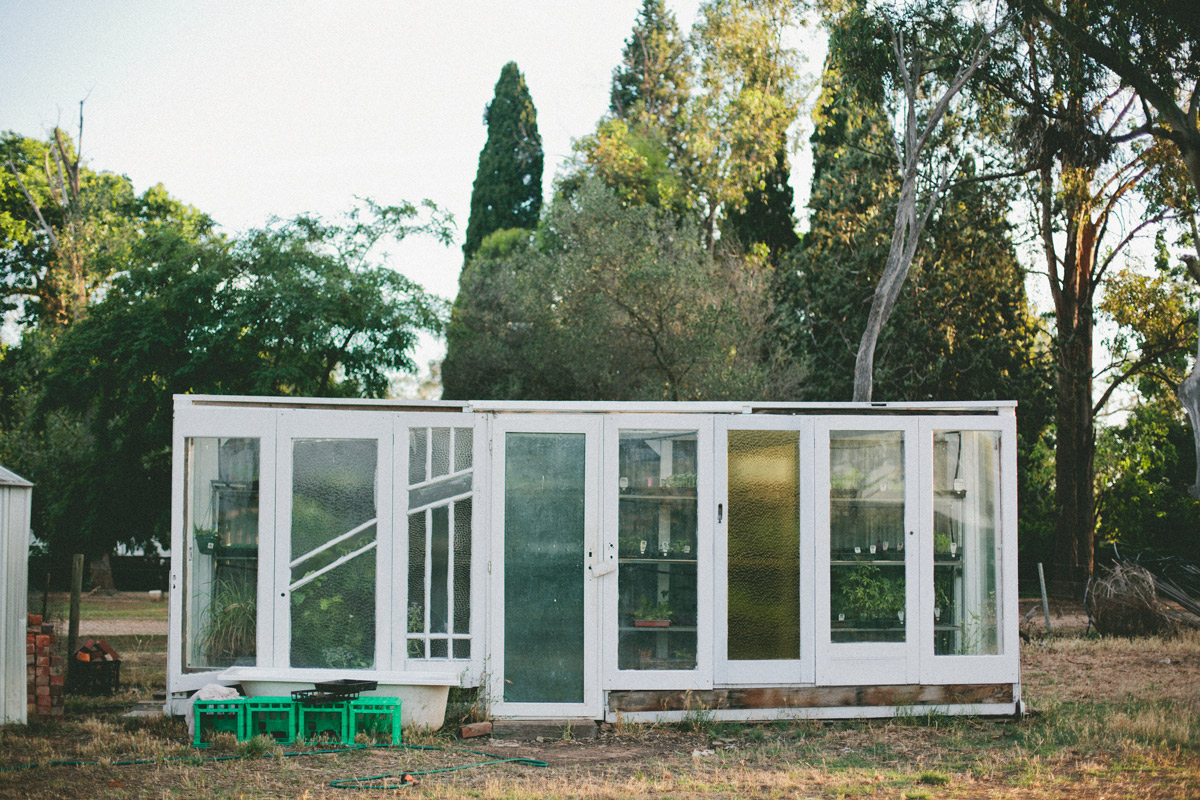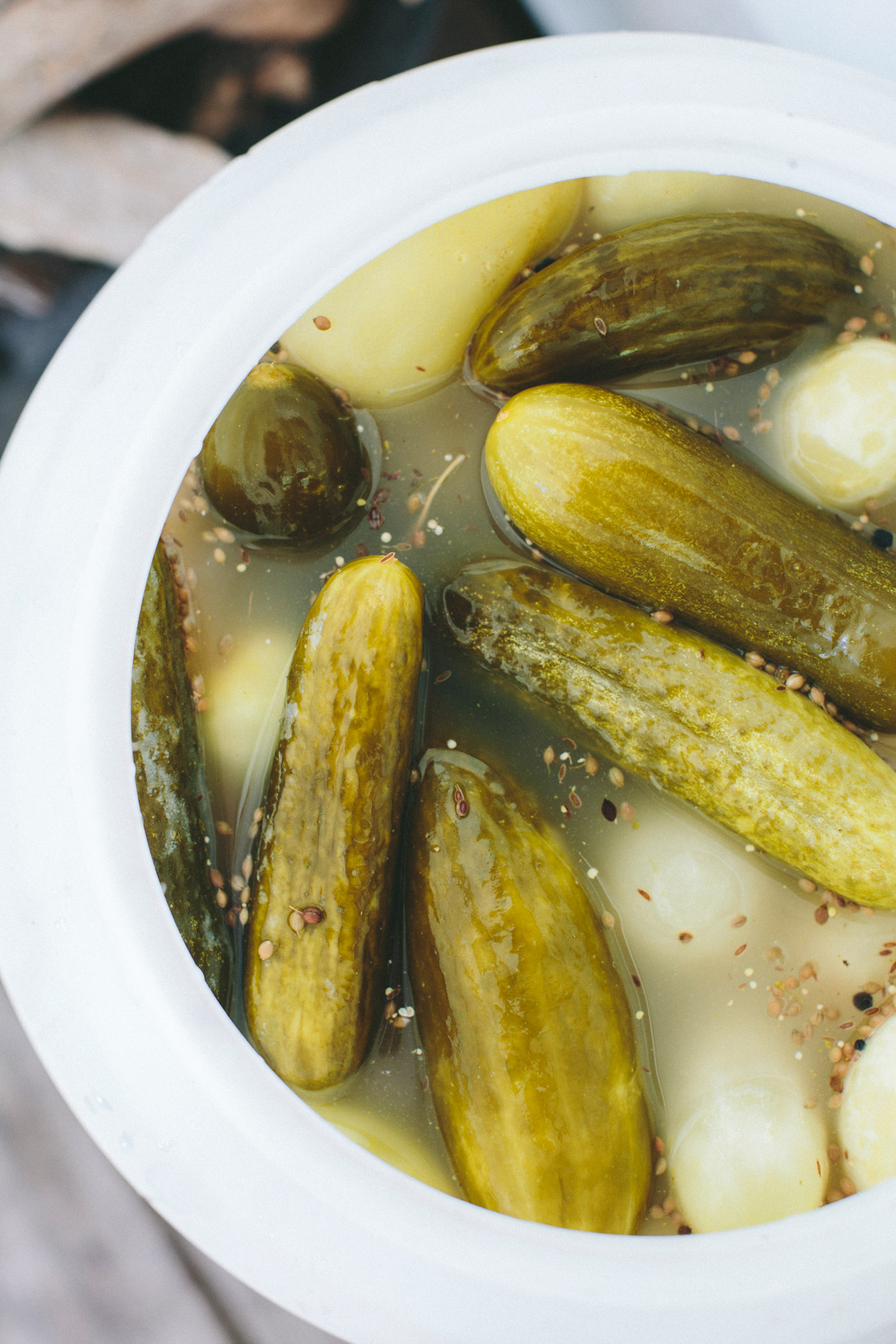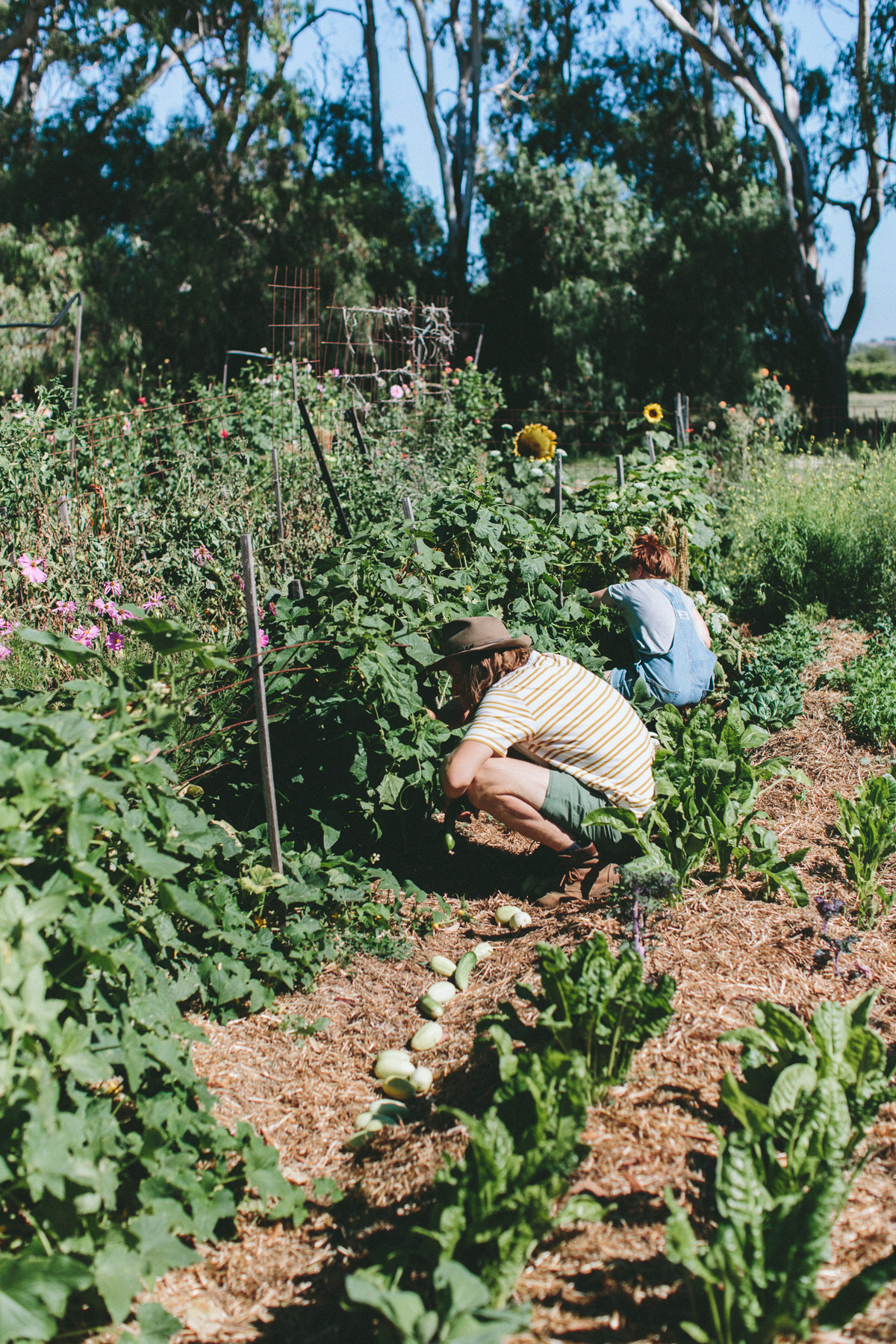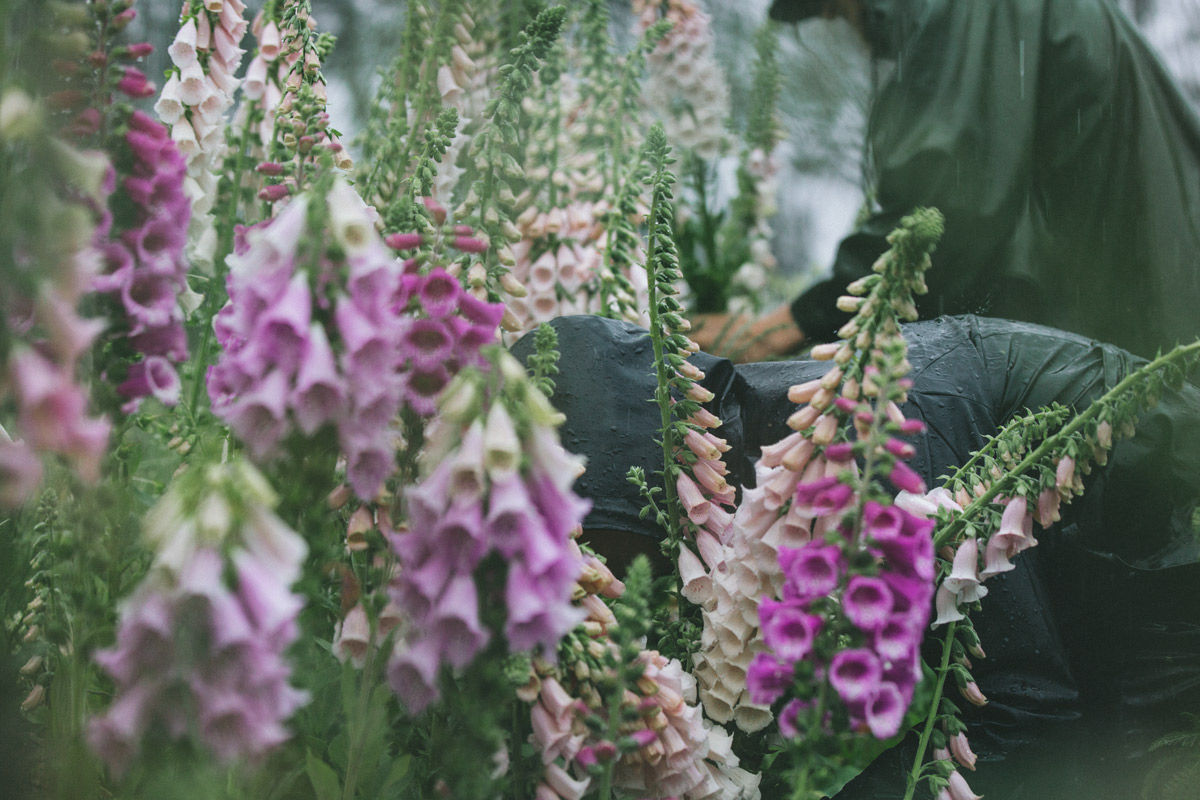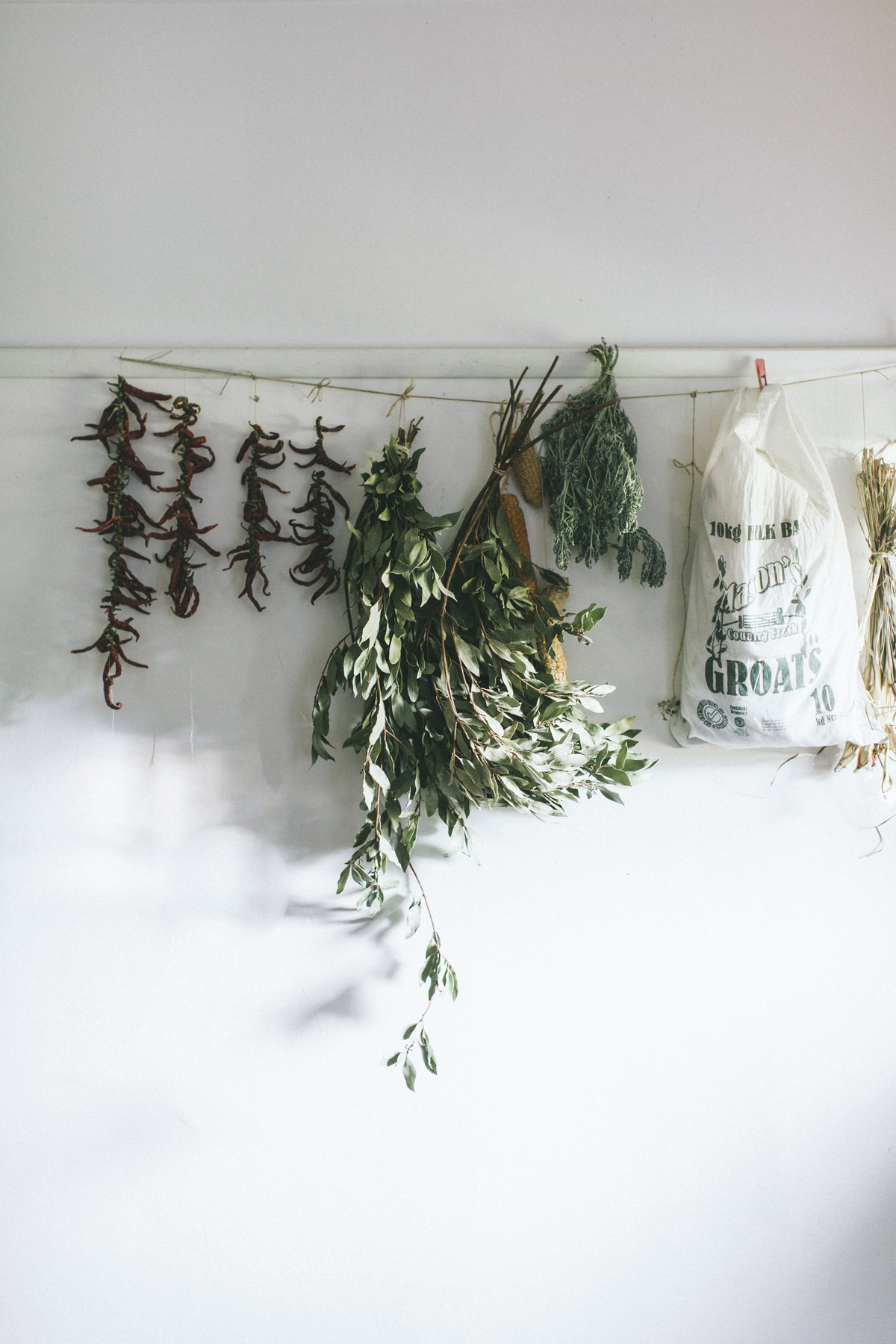 Why We Love Them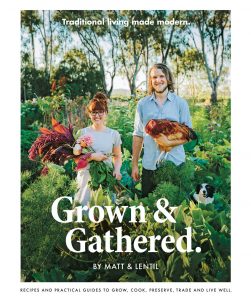 Matt & Lentil believe that health and happiness come from real, traditional food, a warm home and a mastery of life's fundamentals. In Grown & Gathered, their first book, they tell you all that they know about growing, gathering, nurturing and cooking your own food. The first part of the book is Matt and Lentil's guide to producing your own food. The information, advice and projects can be used whether you have a 3-acre block or a courtyard with planter boxes. The Grow chapter shows you how to grow vegetables and fruit in whatever space you have, using the most earth-friendly practices; Gather explains how to forage for things like mushrooms, native greens and wild fruits; Nurture provides guidance on raising your own animals, from chickens and bees to cows.
The second part of the book features over 100 delicious, nourishing and creative wholefood recipes. There's a host of staples, everything from how to prepare and sprout grains in a traditional way, to making and maintain a sourdough culture, and techniques and recipes for preserving and pickling. Other super tasty dishes include Greens and Kimchi Pancakes, Sweet and Spicy Turnips, Fig, Bacon and Zucchini Pizzas, Duck Ramen and Carrot Crepes with Burnt Oranges and Labne.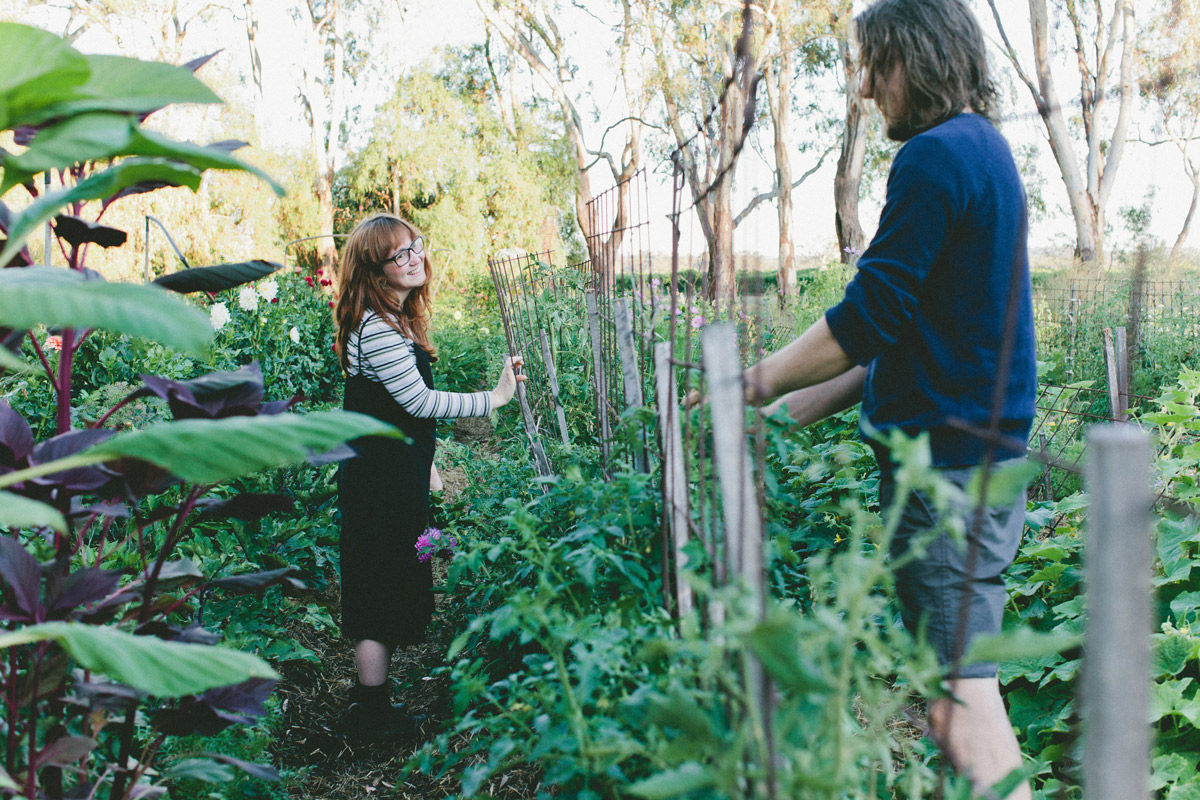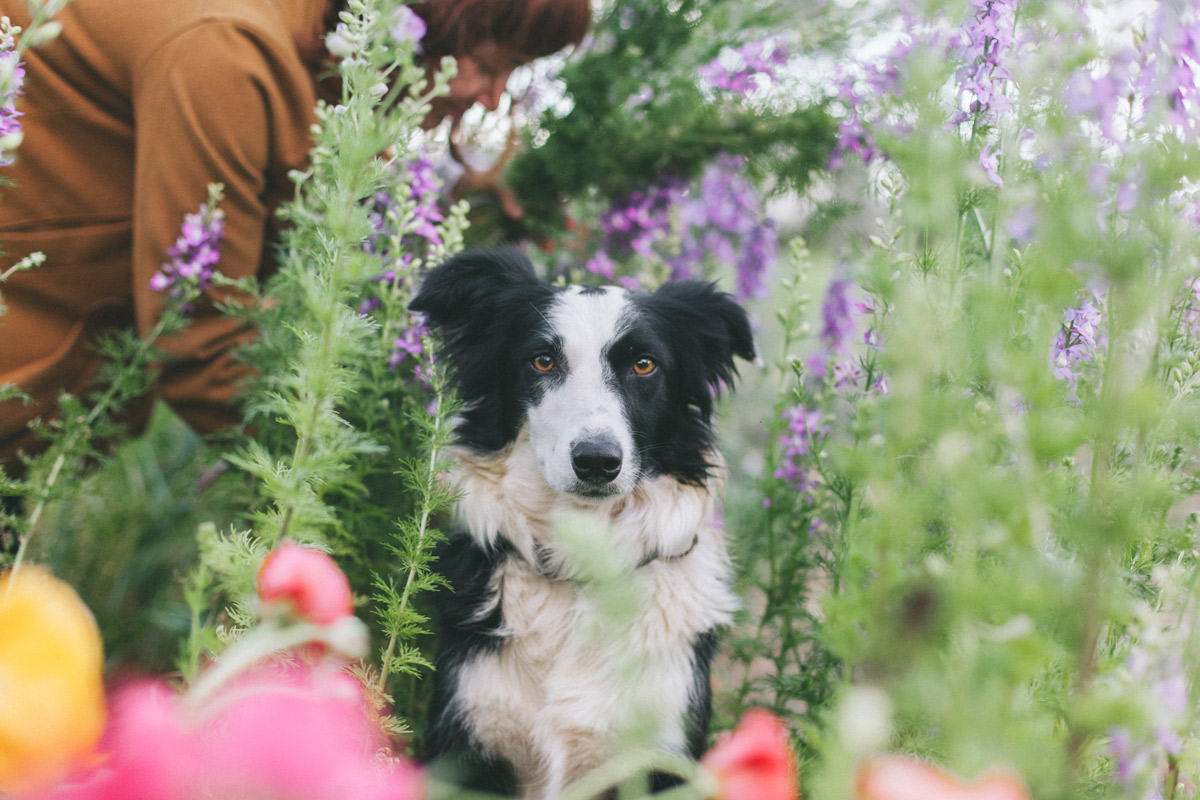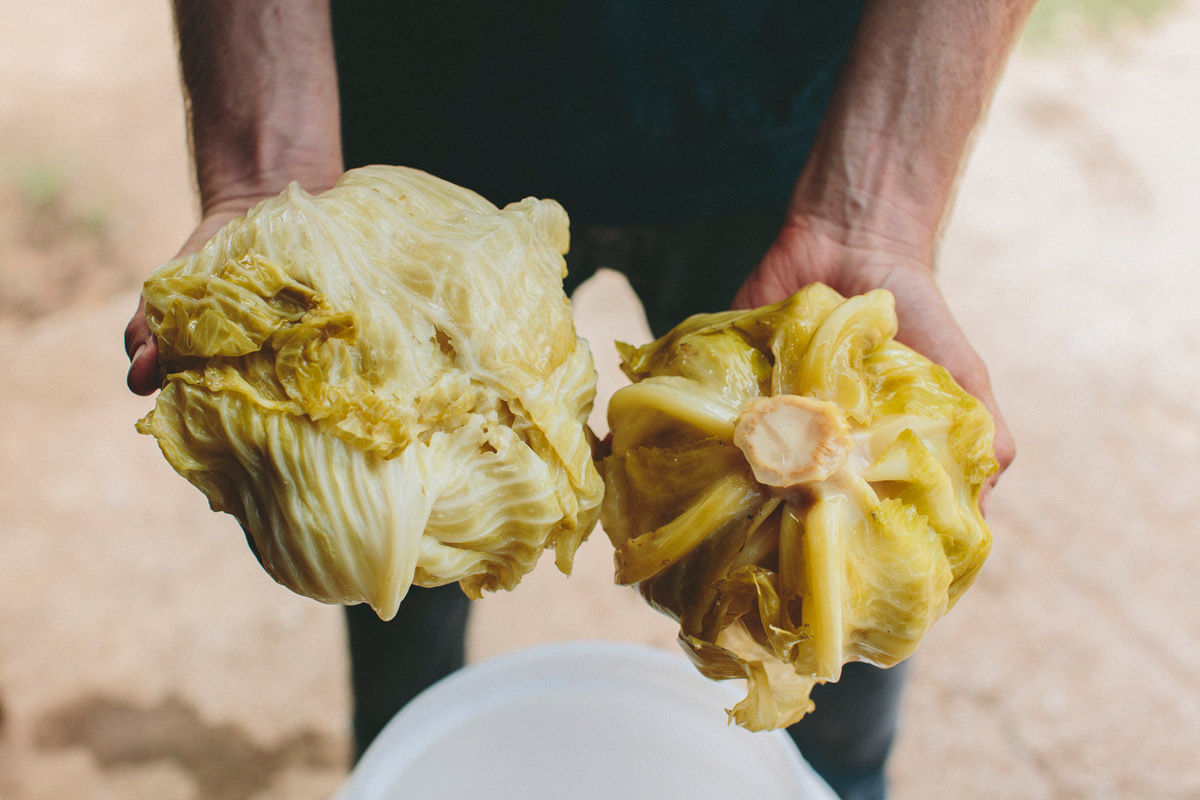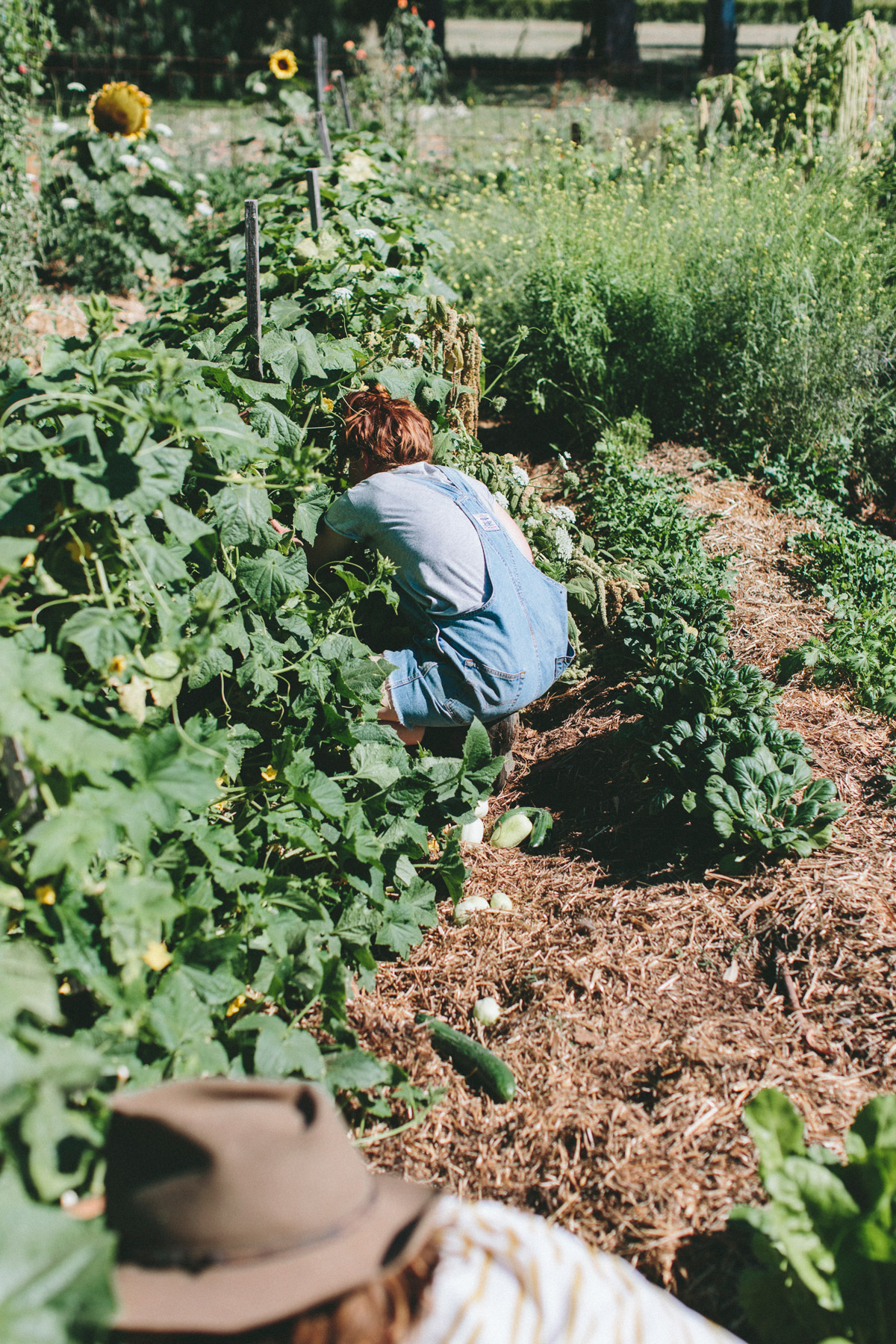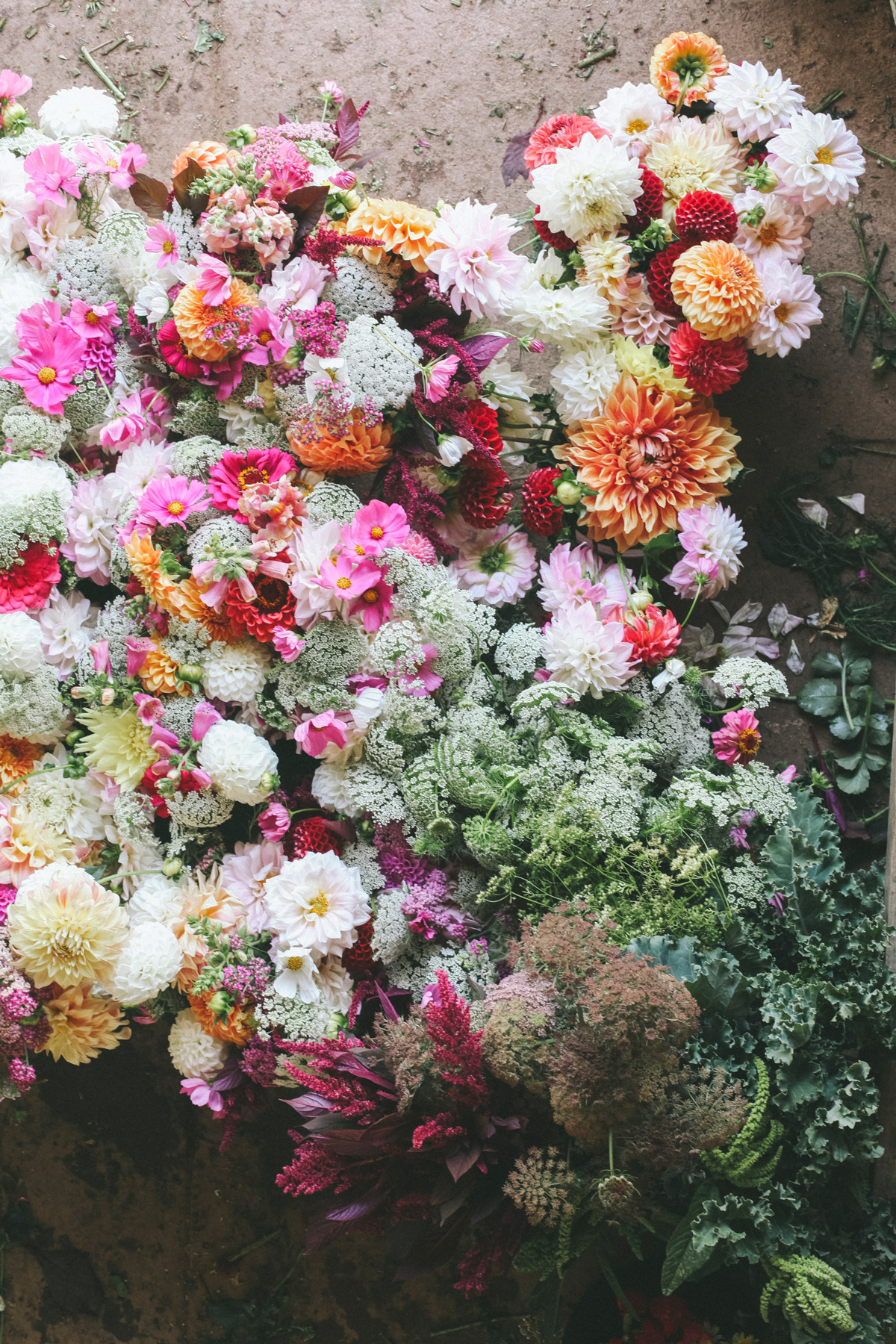 Meet the Author Radio
"Unmotivated motivation"
"I think most people would be surprised by my playlist. These are song that motivate me, to write, or garden, or do my admin, when I feel unmotivated. And as you can see I have a very mixed music taste. I have not curated it, but rather tried to honestly give you the songs I love to listen to when I'm feeling unmotivated and need to get shit done!" – Lentil
Top Picks
We had one last task for Lentil to complete, rounding up a selection of her favourite Hunting for George goodies for the home. Here are her top picks.
Photos by Lentil Purbrick & Shantanu Starick.