Converting a Grande Dame of heritage architecture into a family home was both an inspiration and a challenge for Arent & Pyke. Their design process was guided by their determination to retain and enhance the elements they loved about the house, whilst changing up the scale of the spaces and introducing new materials and details that would feel relevant to the young modern family who calls it their home.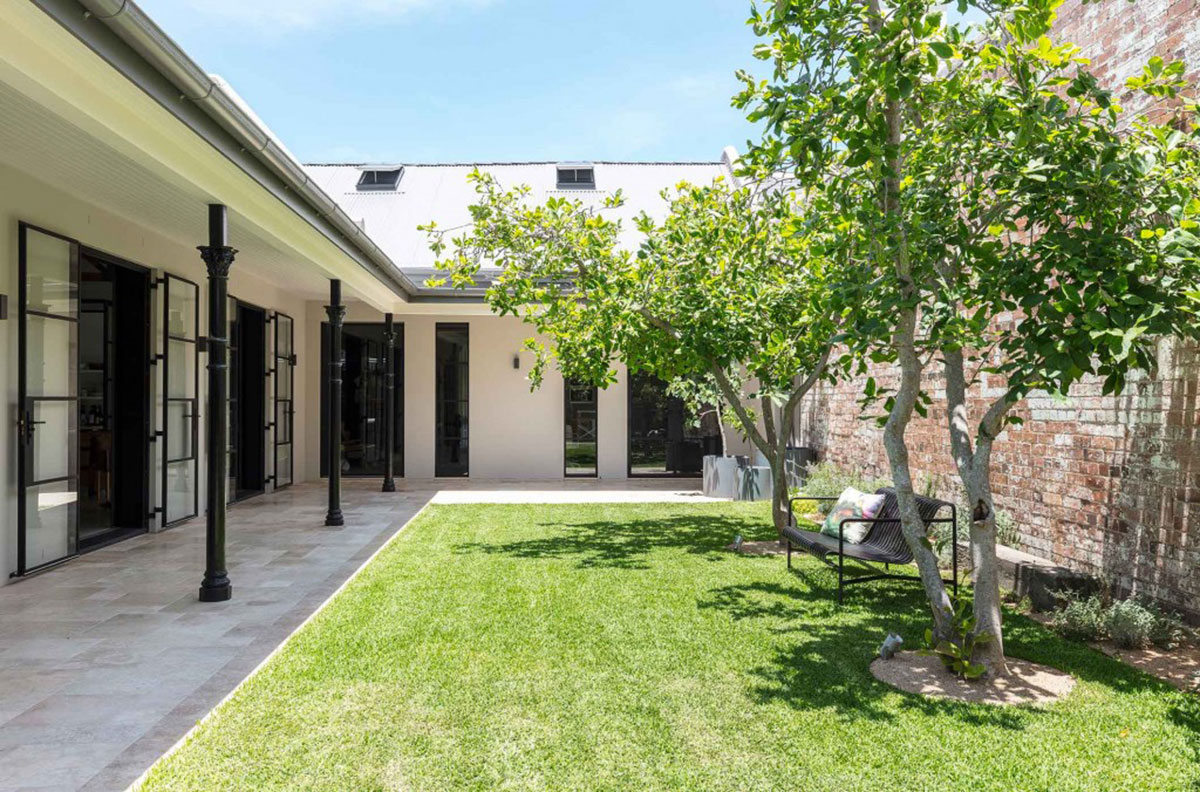 Originally built in the early 1890's as a single residence, Barcom Terrace was later converted to a boarding house in 1958. It didn't stop there. Just five years later, the dwelling was transformed into 6 self-contained flats.
With a total of 9 bedrooms, 9 kitchens, and 9 bathrooms, transforming this dwelling back into a single residence was a monumental project. The initial plan was to adjust the spatial arrangement of the entire building to suit the family's lifestyle. That involved dividing the space into two distinct spaces: a traditional front facade and loftier interior industrial zones. Once this was established, they developed an aesthetic of contrasting experiences that visually flowed and connected. The result is a dialogue between the classic period details of the main body, where the rooms are clearly defined, and the open plan kitchen dining and sitting wing, where volumes are exaggerated and expanded.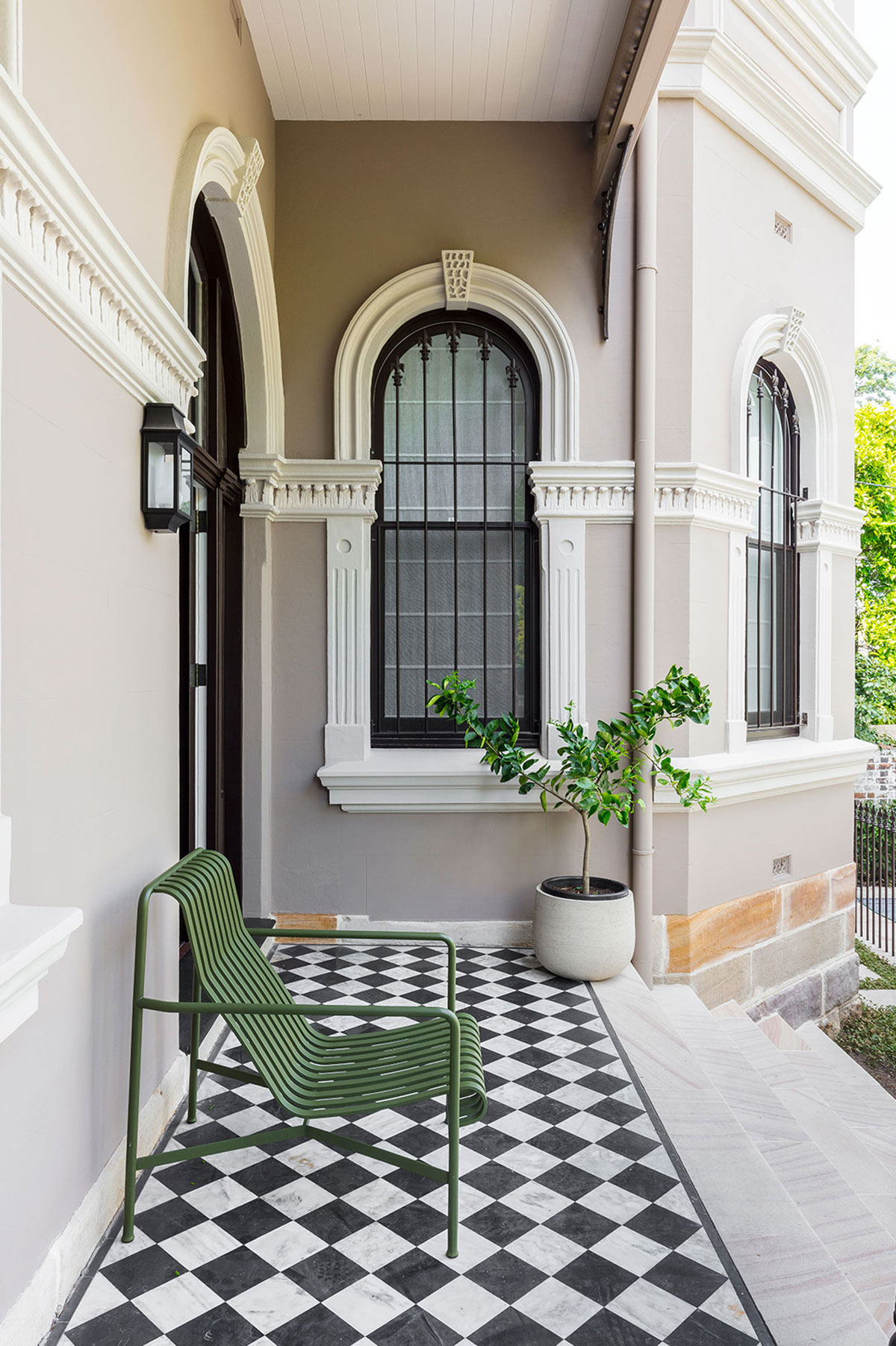 For the traditional quarters, the original details such as high ceilings, ornate cornices, skirtings, timber windows, lacework and a grand entry hall were redefined and made elegant through a palette of warm grey and white. Conversely, the open portion is lofty and architectural, with white painted brickwork and an abundance of light from skylights and steel framed windows and doors. Softening the rigour of this space, the kitchen makes a decided nod to the clients' homeland of America, where a restrained palette of midnight blue and figured grey-stone off-sets the strong architectural backdrop of polished concrete, timber trusses, steel and brick.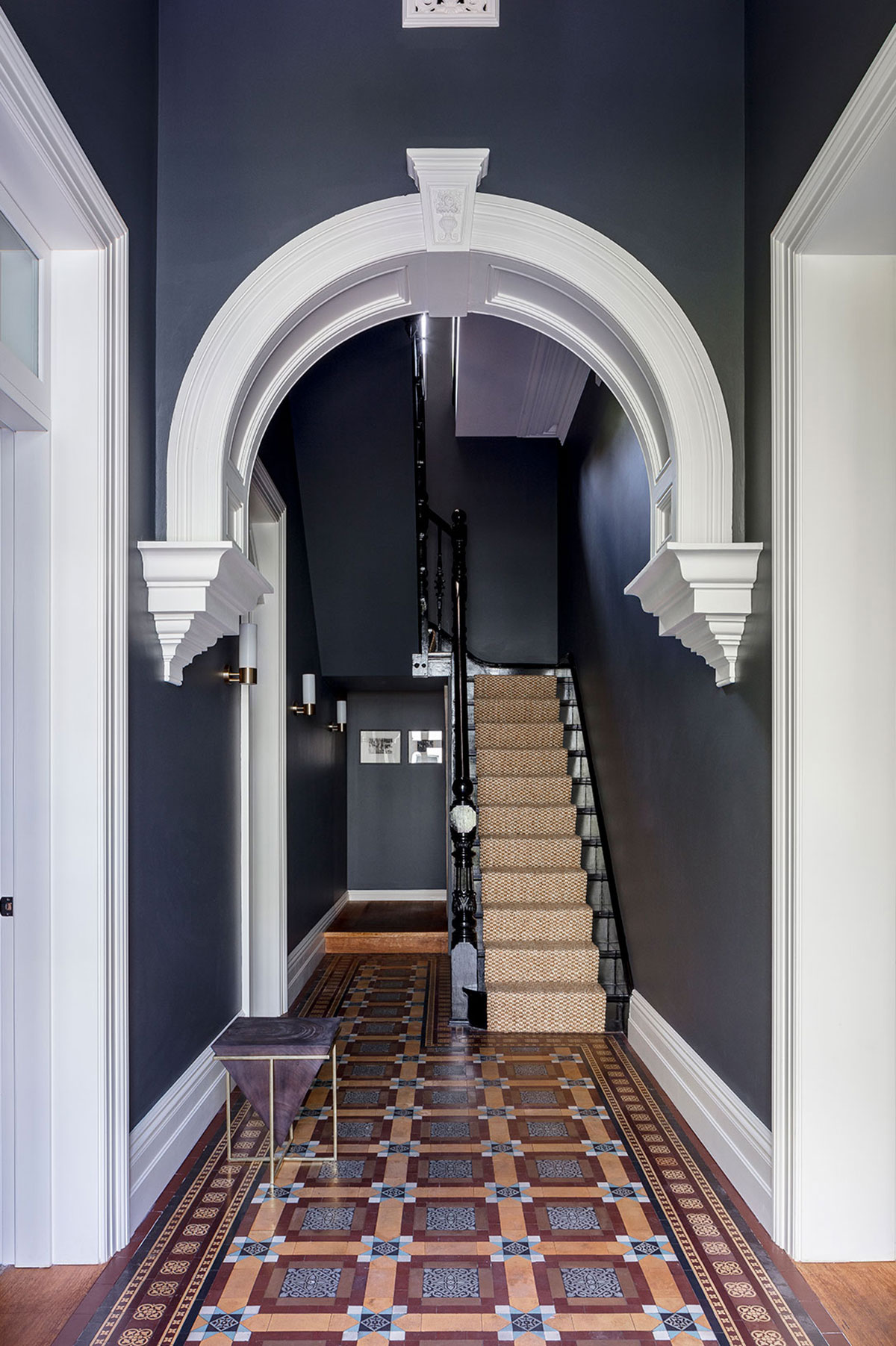 Since rooms are aplenty at Barcom House, the architects decided to play with the space under the house and created a cellar, bar and a casual lounge, including a pool table. Basically, the ultimate Bachelor's pad! For this room the tones of existing stone walls are referenced with rugs that define space while imparting a textually rich undercurrent.
Upstairs is where you'll find the master suite marked by a grandiose doorway. Inside, you'll discover a master ensuite, a bathroom, bedroom, and a front balcony. To coax the otherwise masculine bearing of the steel framing, floor-to-ceiling curtains in soft white linen were installed. Meant to be a refuge, the suite was integrated with timber floors and tiles, and of course, a freestanding sculptural bath for maximum tub time peace.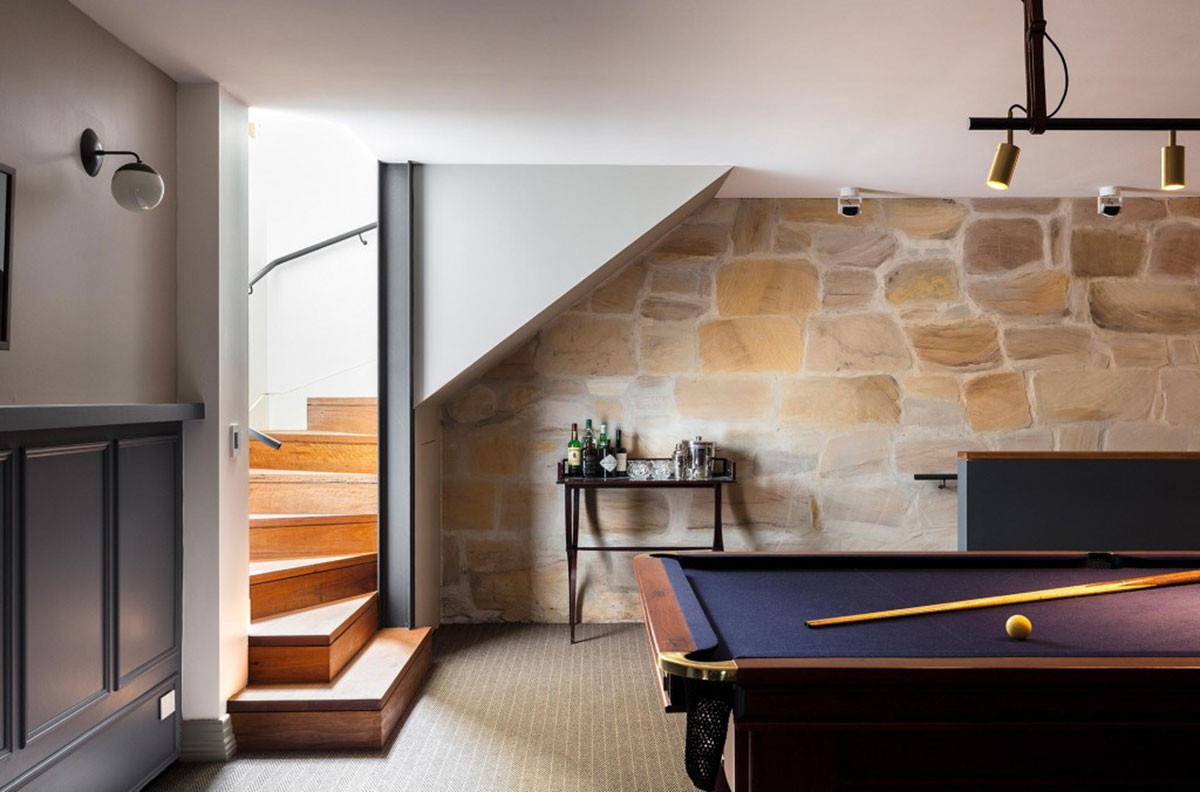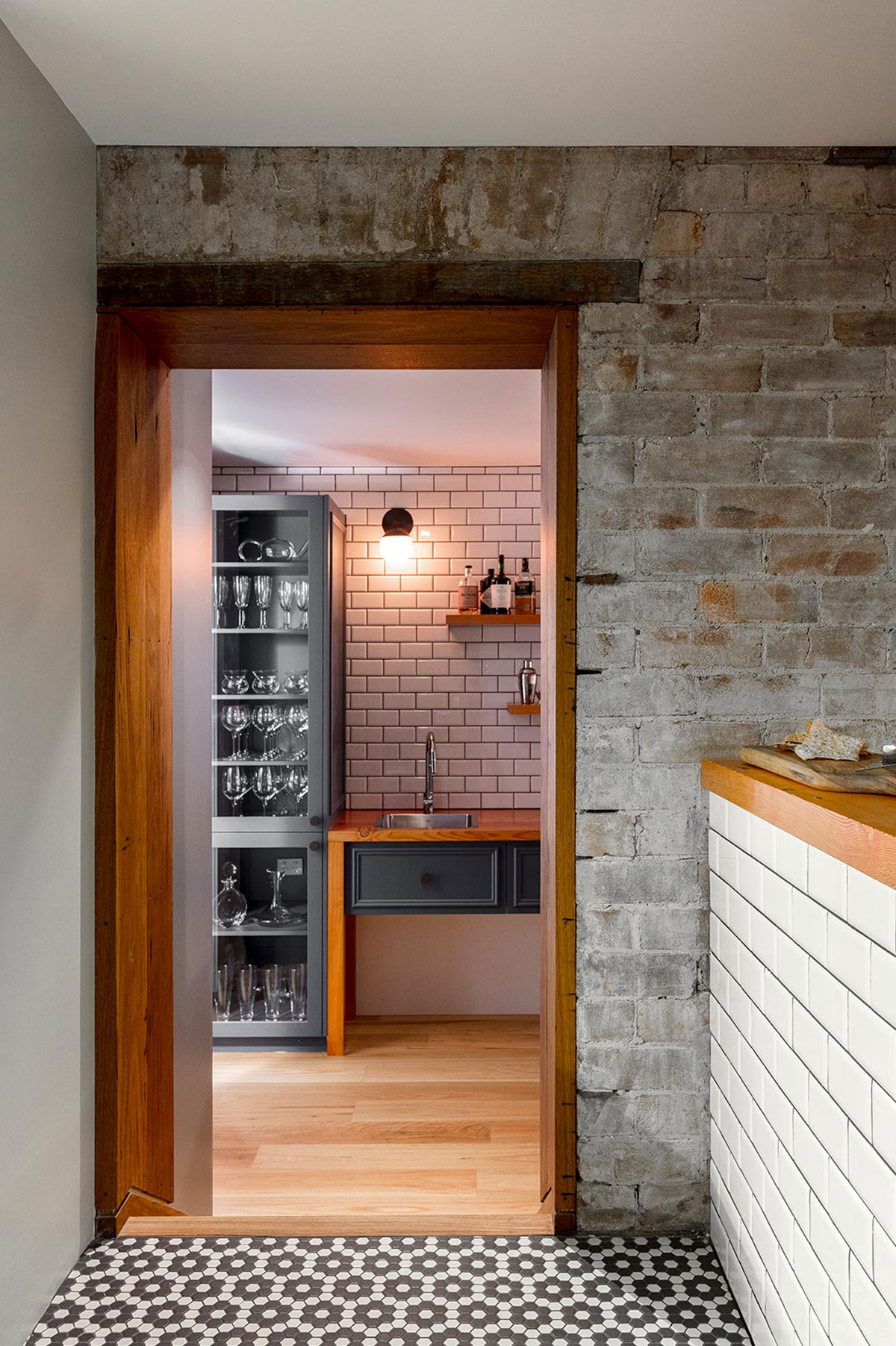 Arent & Pyke deserved to be lauded for they have created a sanctuary that isn't bounded by time nor motif. It's playful, yet sophisticated; modern with heritage touches. Modernist pieces fused with family heirlooms dance in contemporary designs.
Asked what's their biggest learning on the Barcom Terrace project, Principle Sarah-Jane of Arent & Pyke responded, "The nature of working in heritage buildings, with all their quirks, always leads to some interesting changes on site! We had to be responsive as the building evolved and we wanted to make the most of the new opportunities that came up during construction.".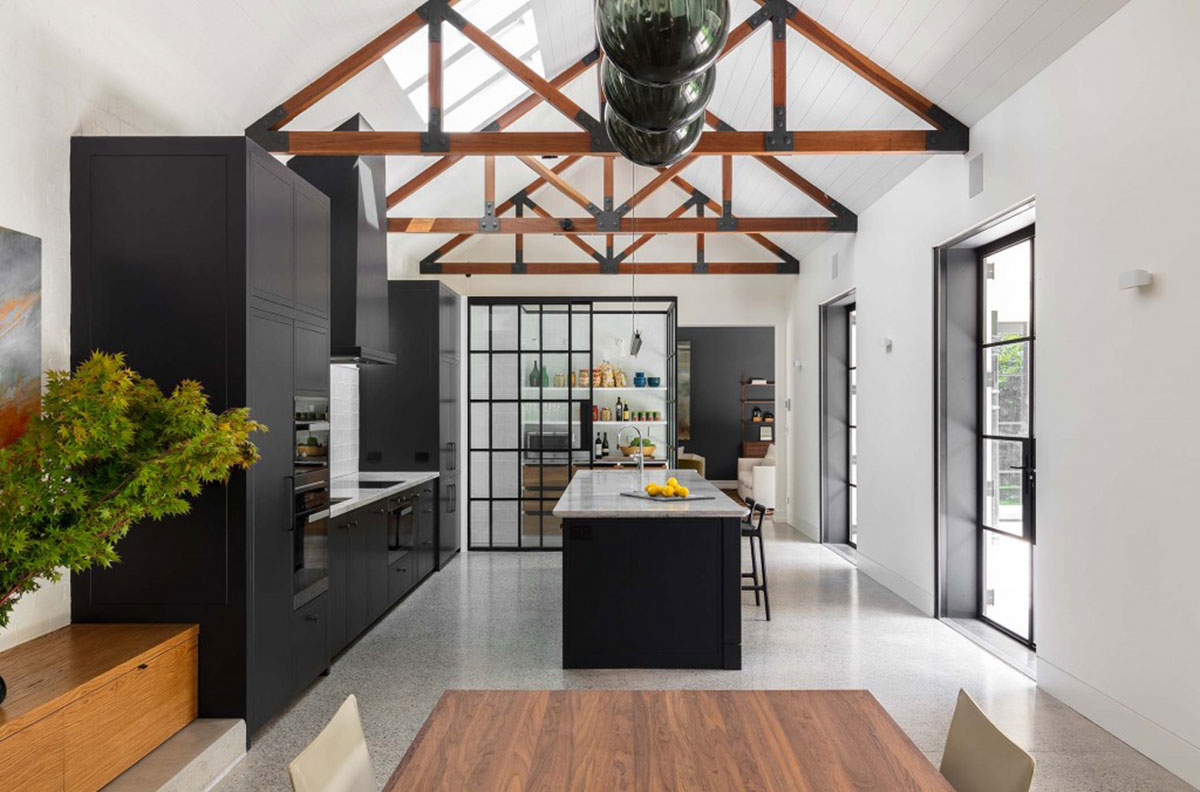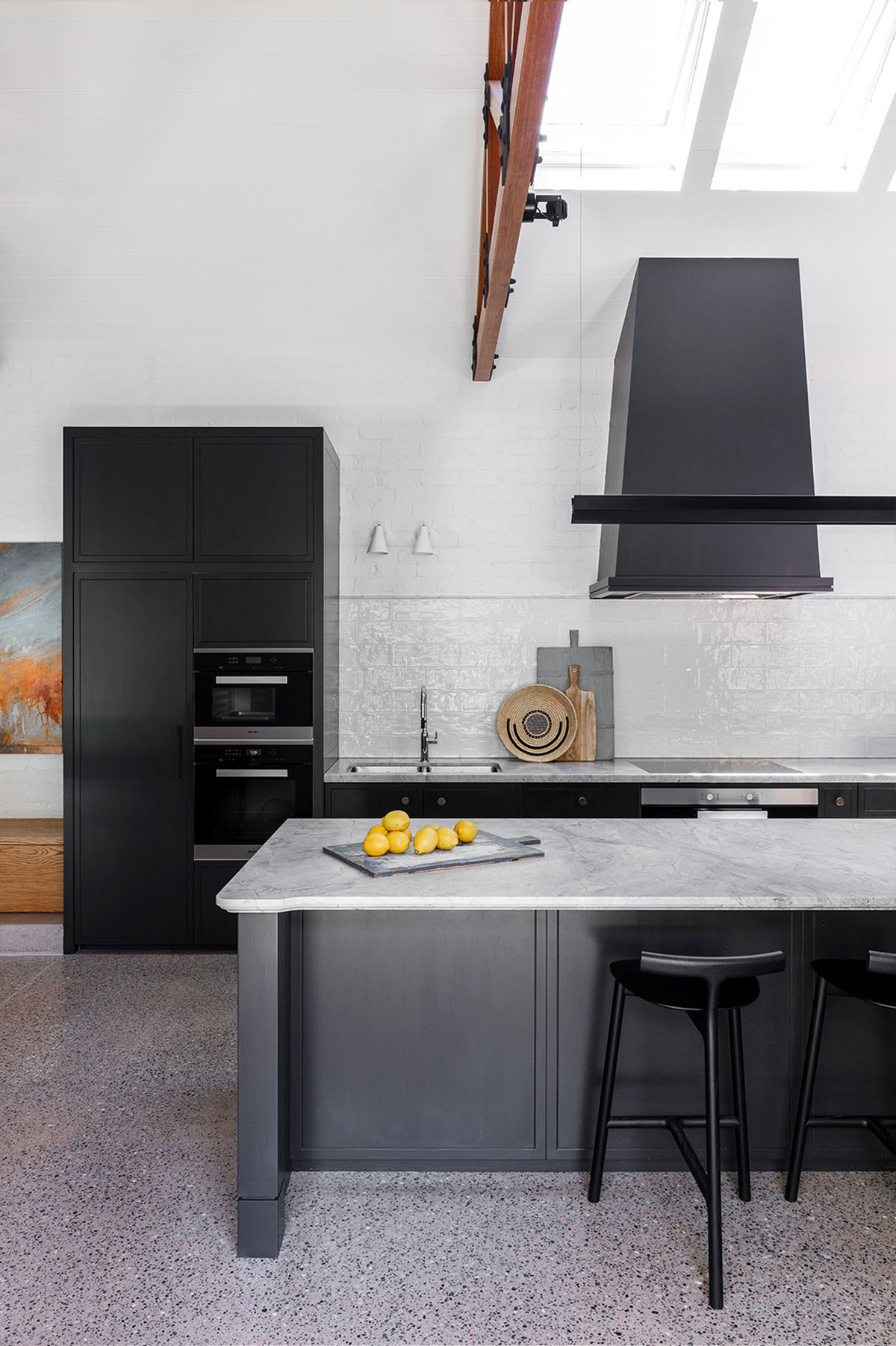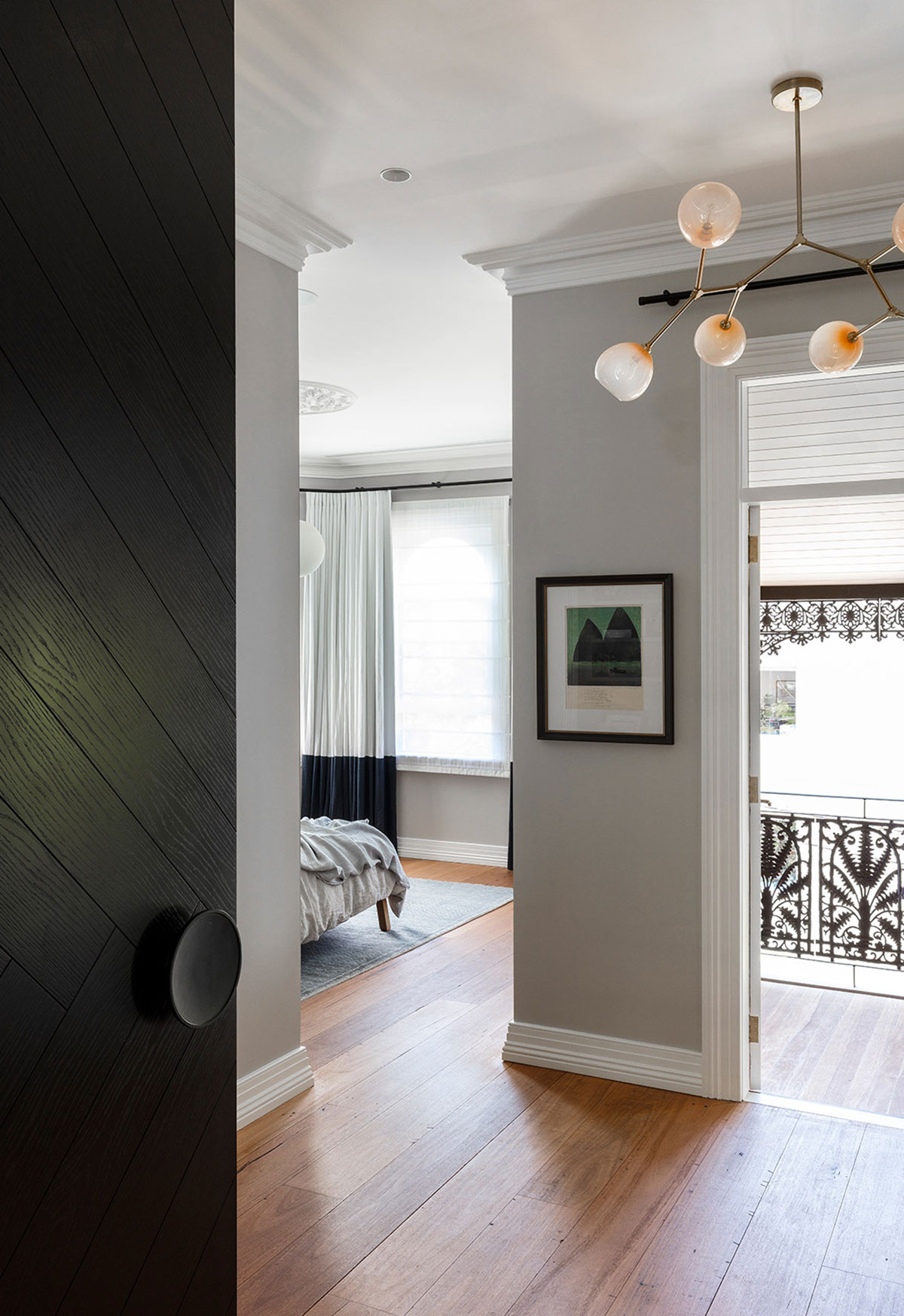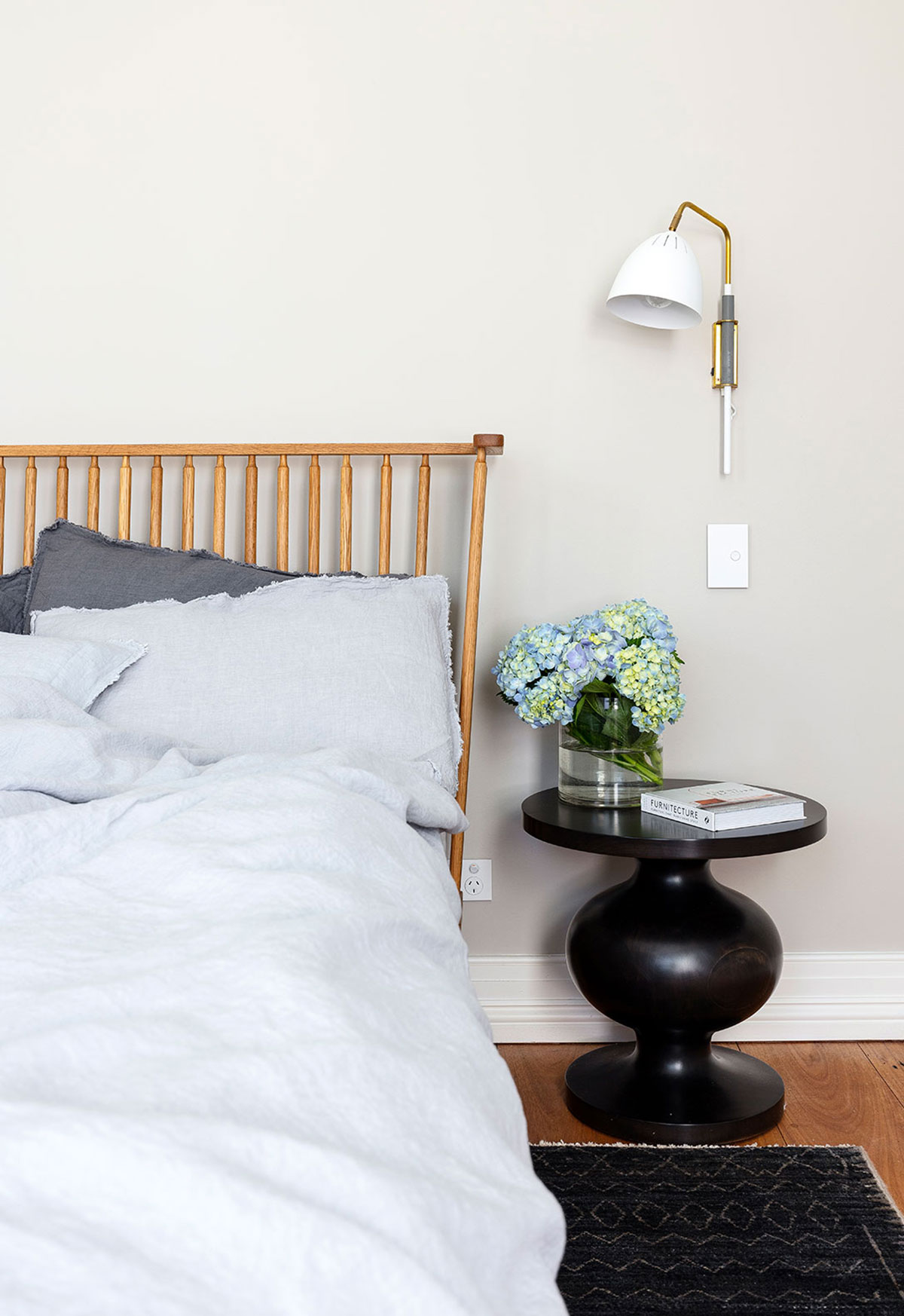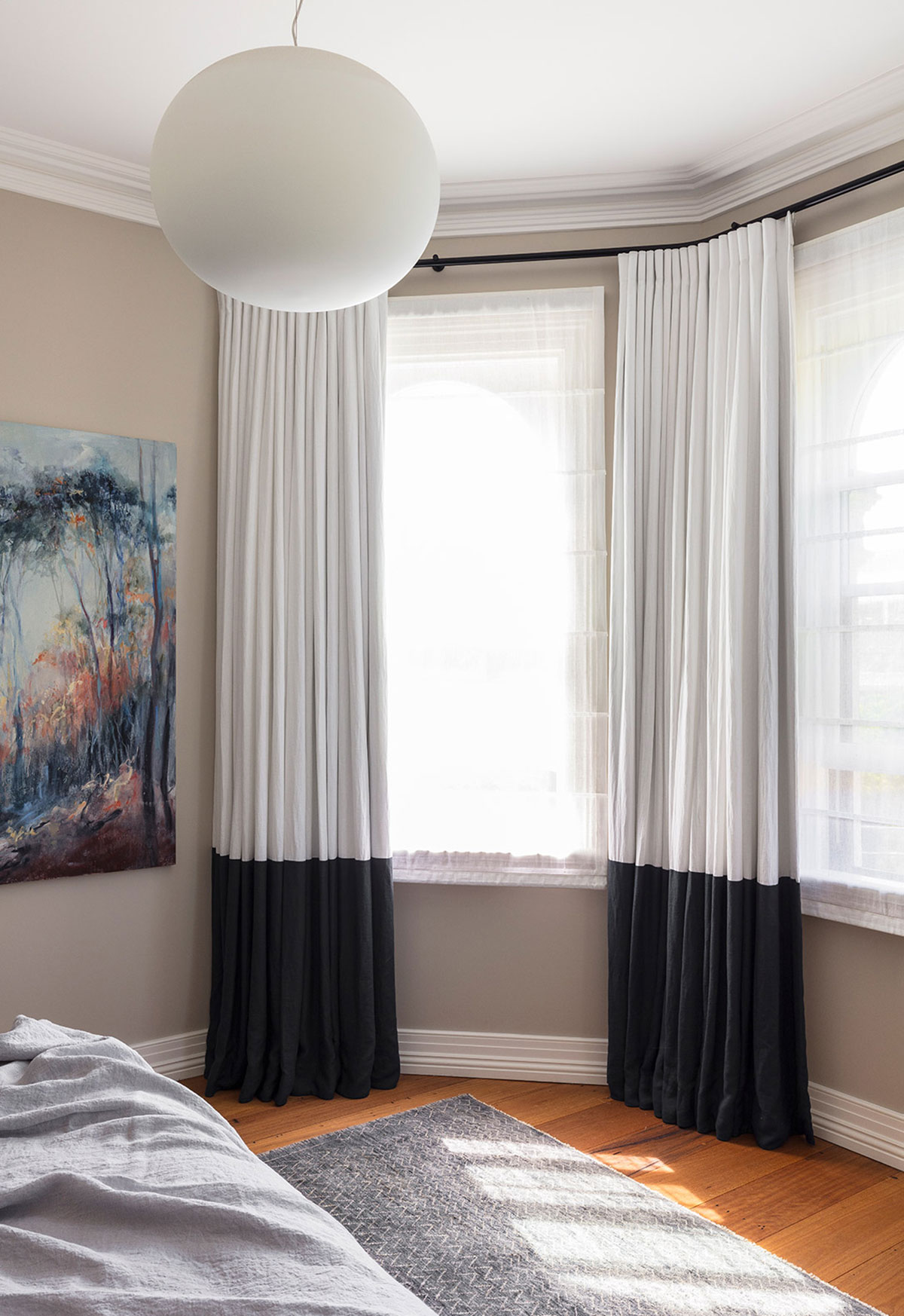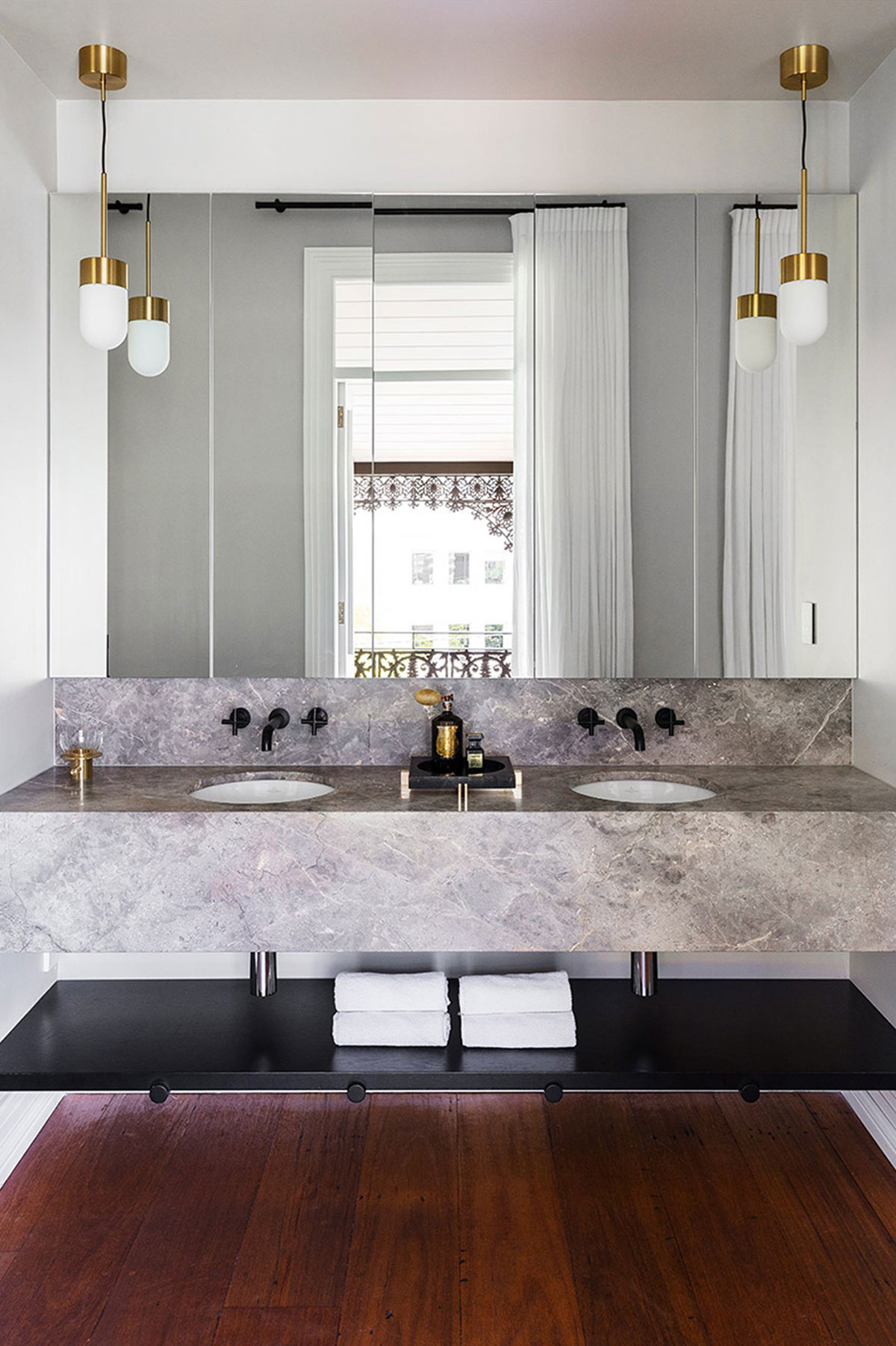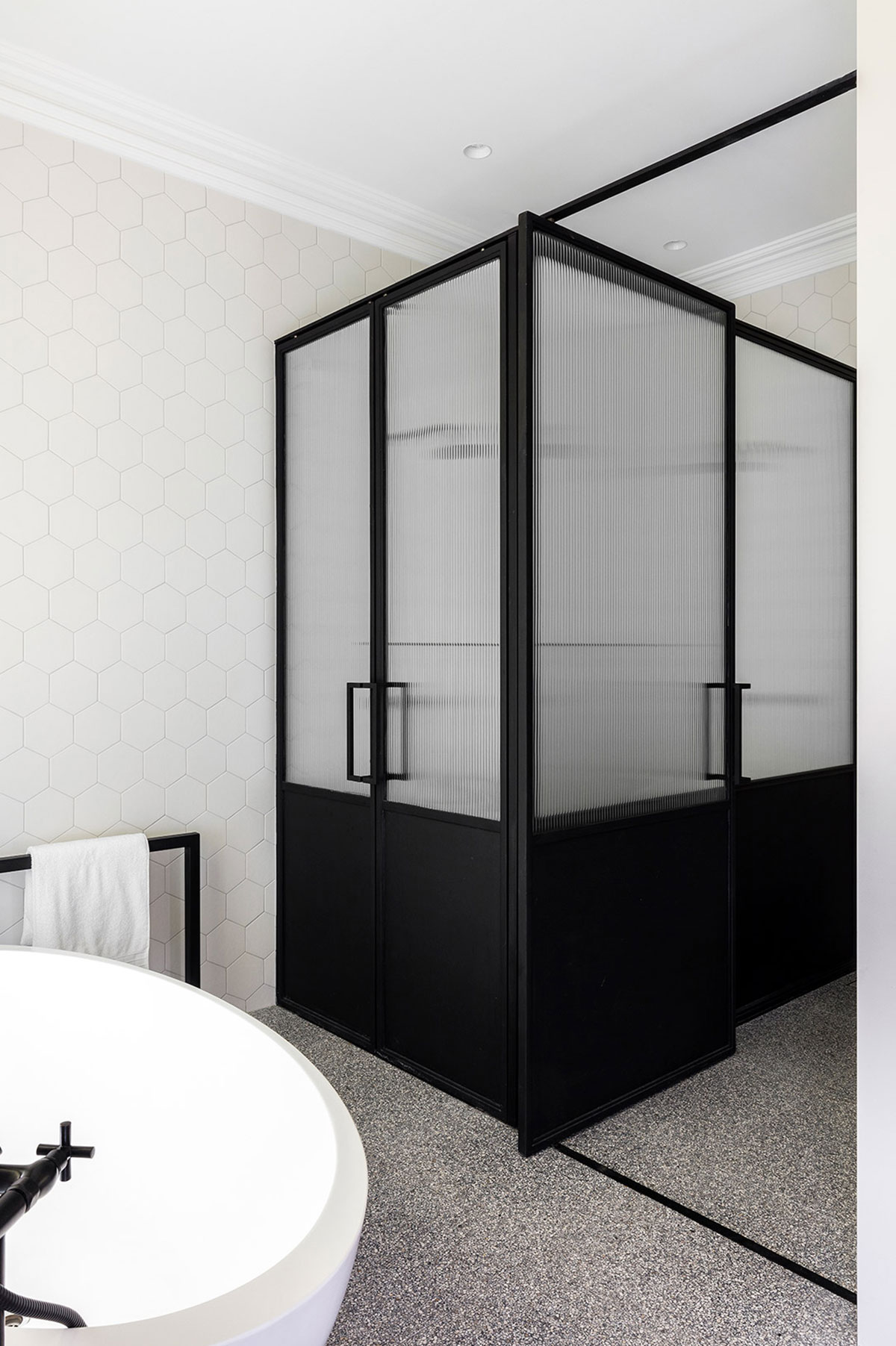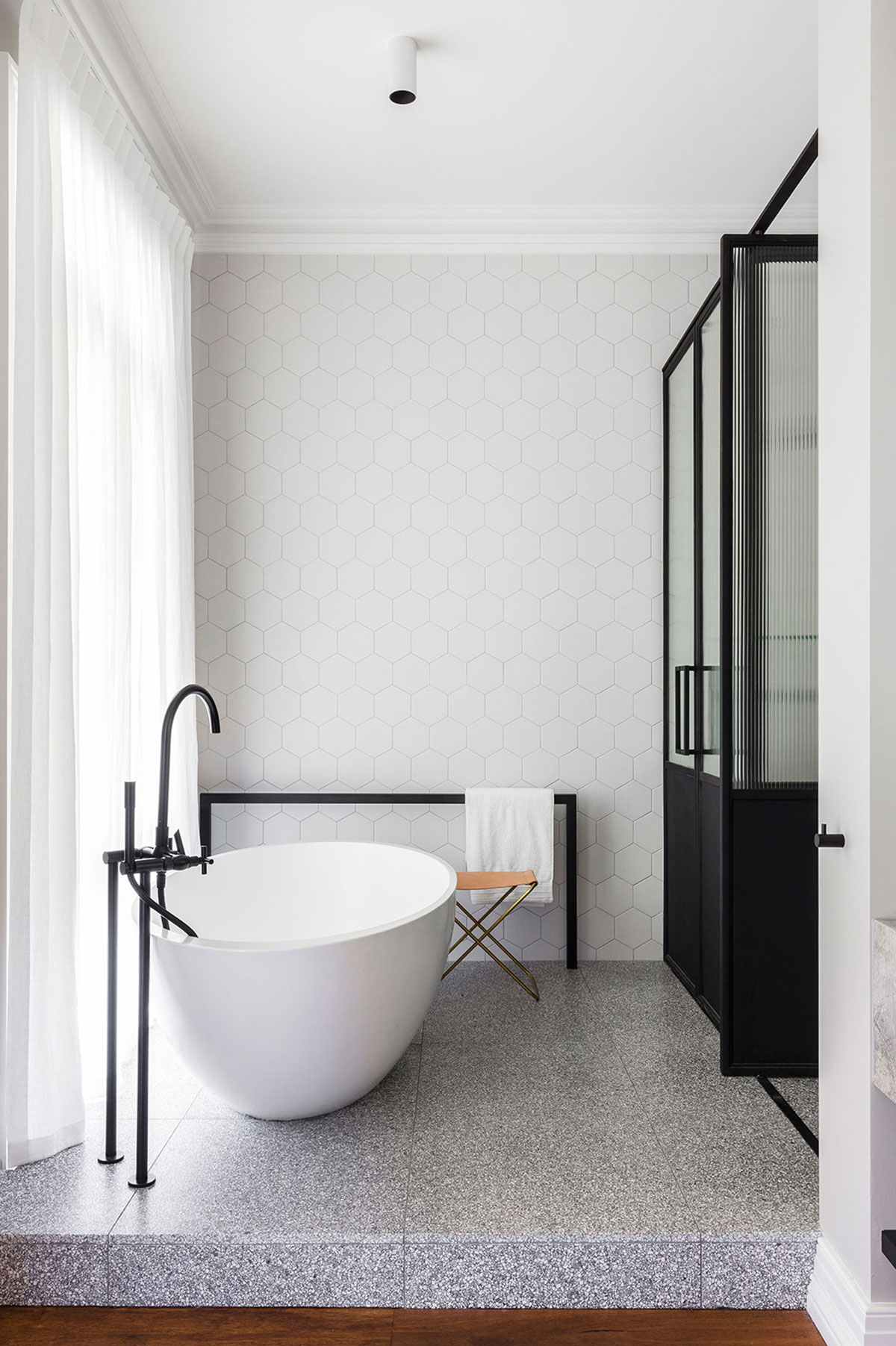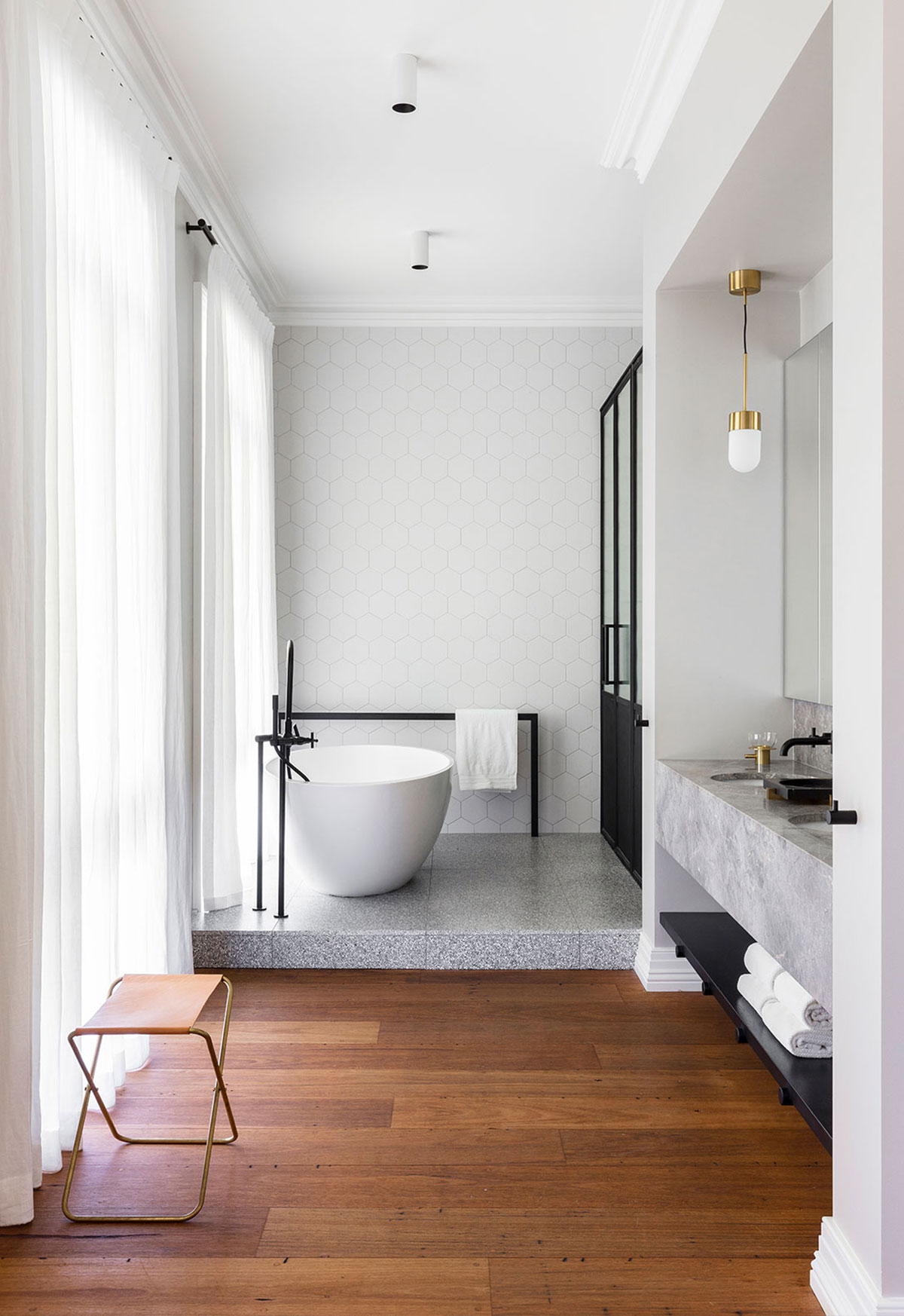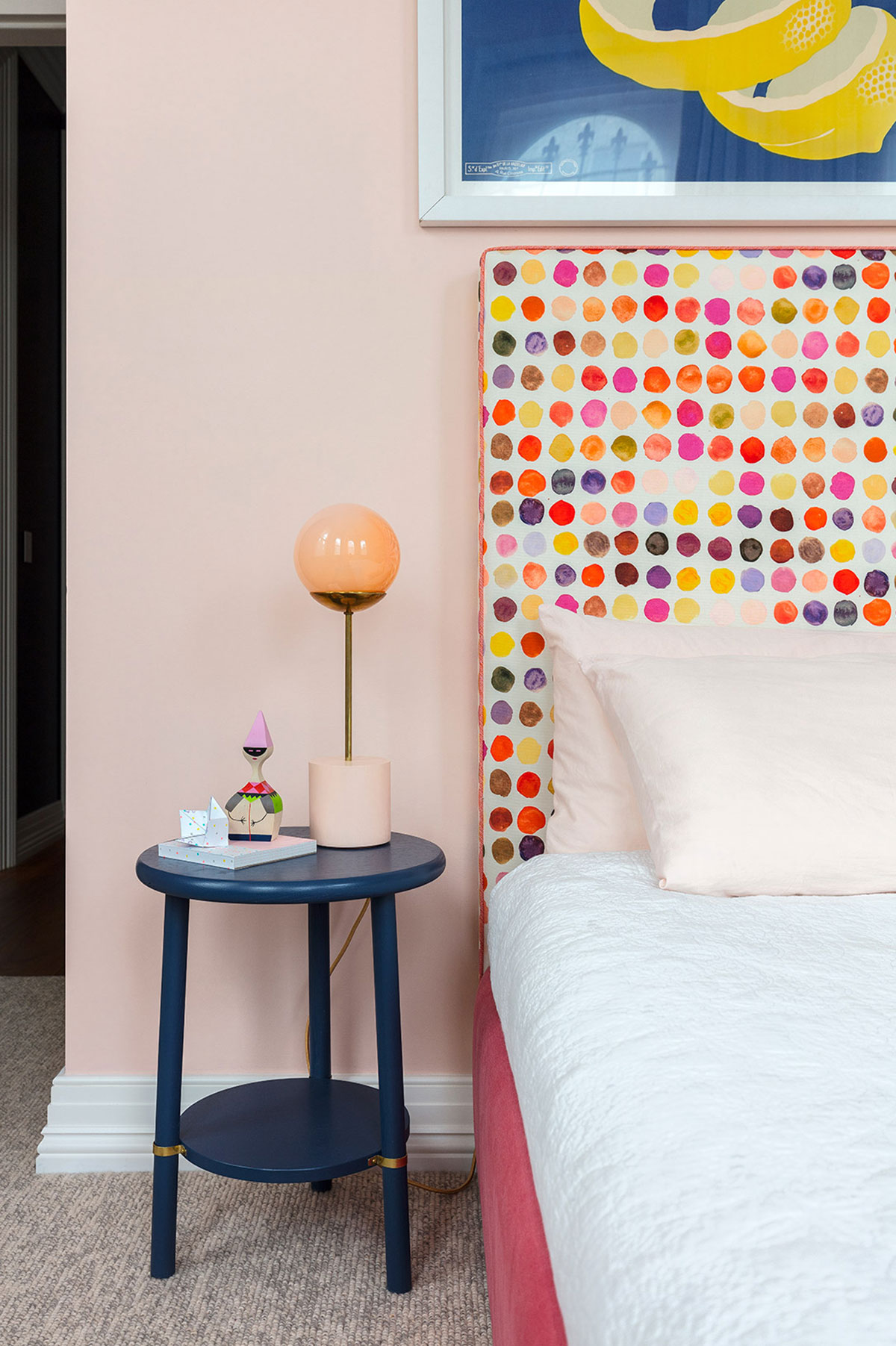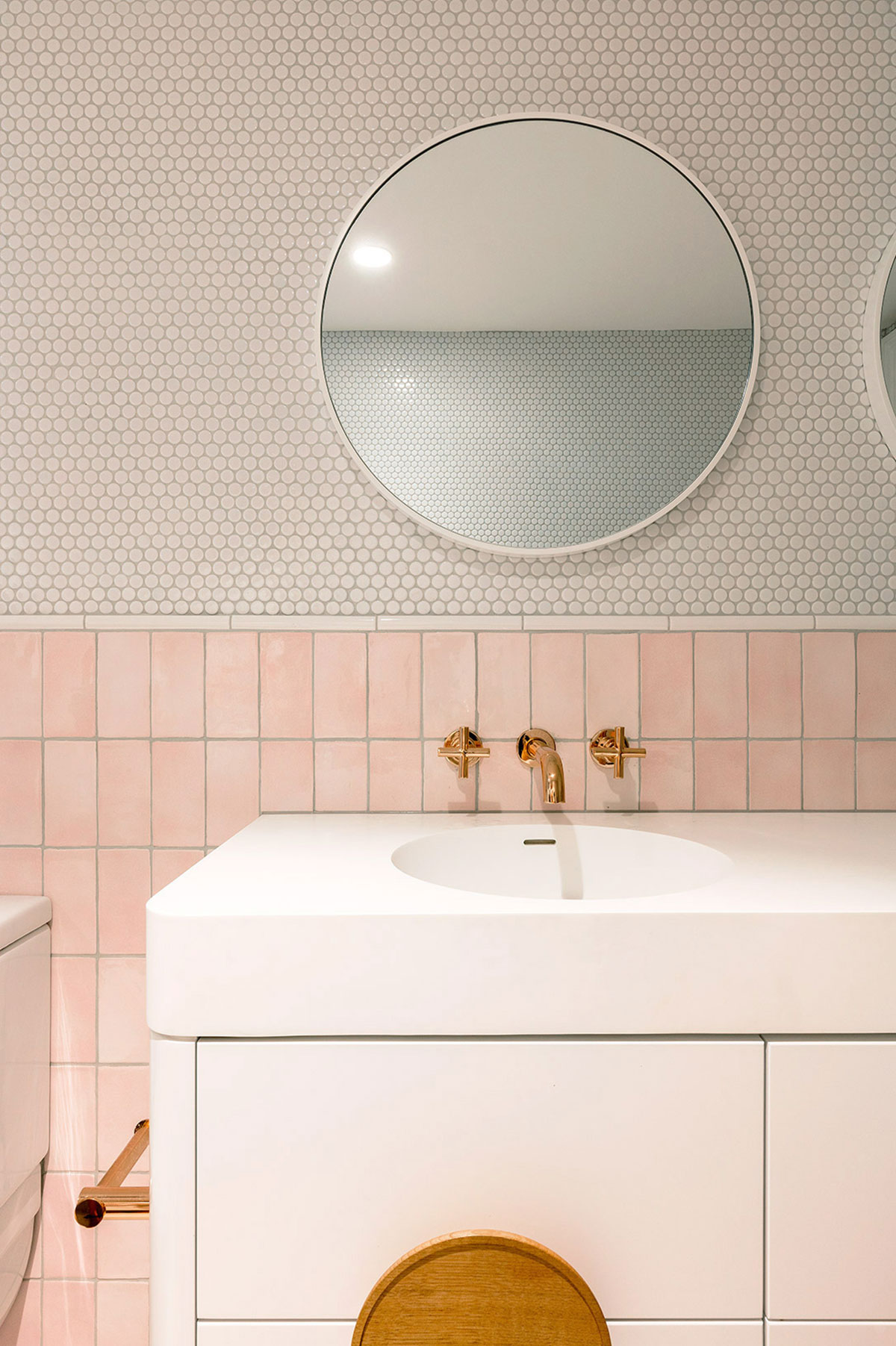 Photography by Tom Ferguson.