Located in the leafy Melbourne suburb of Elwood, the Ruskin Elwood designed by Fieldwork Architects and developed by HIP V. HYPE is a successful integration and collaboration of interior design and architecture with a deep commitment to enhancing the quality of life. With an emphasis on sustainability, longevity, and quality, each of the 4 premium low impact residences has been designed to achieve exceptional environmental performance and ease of use.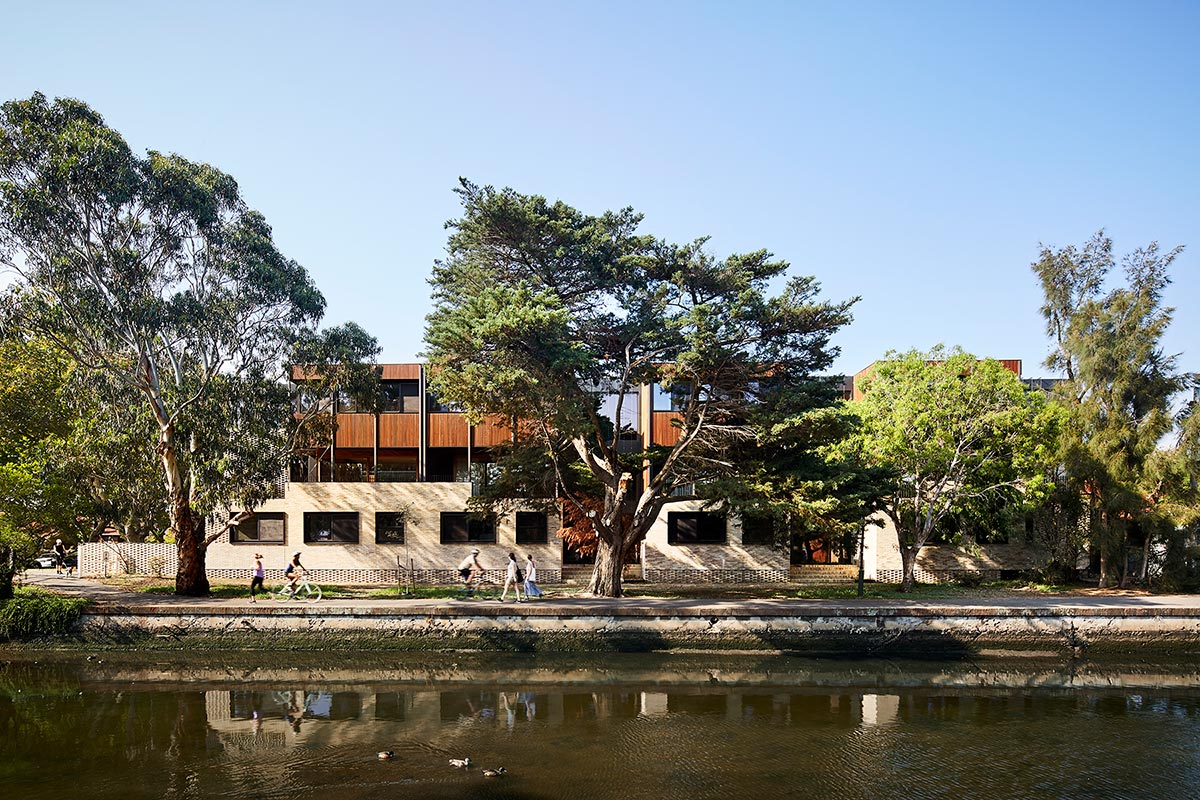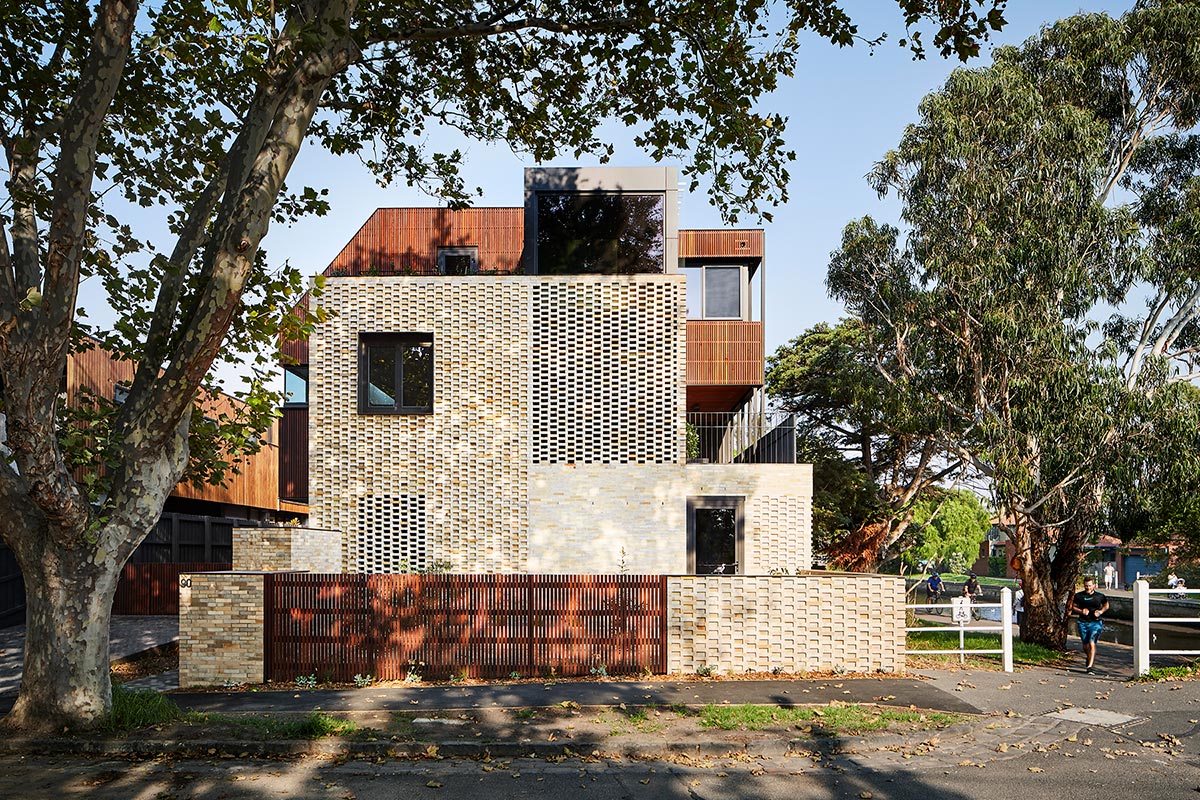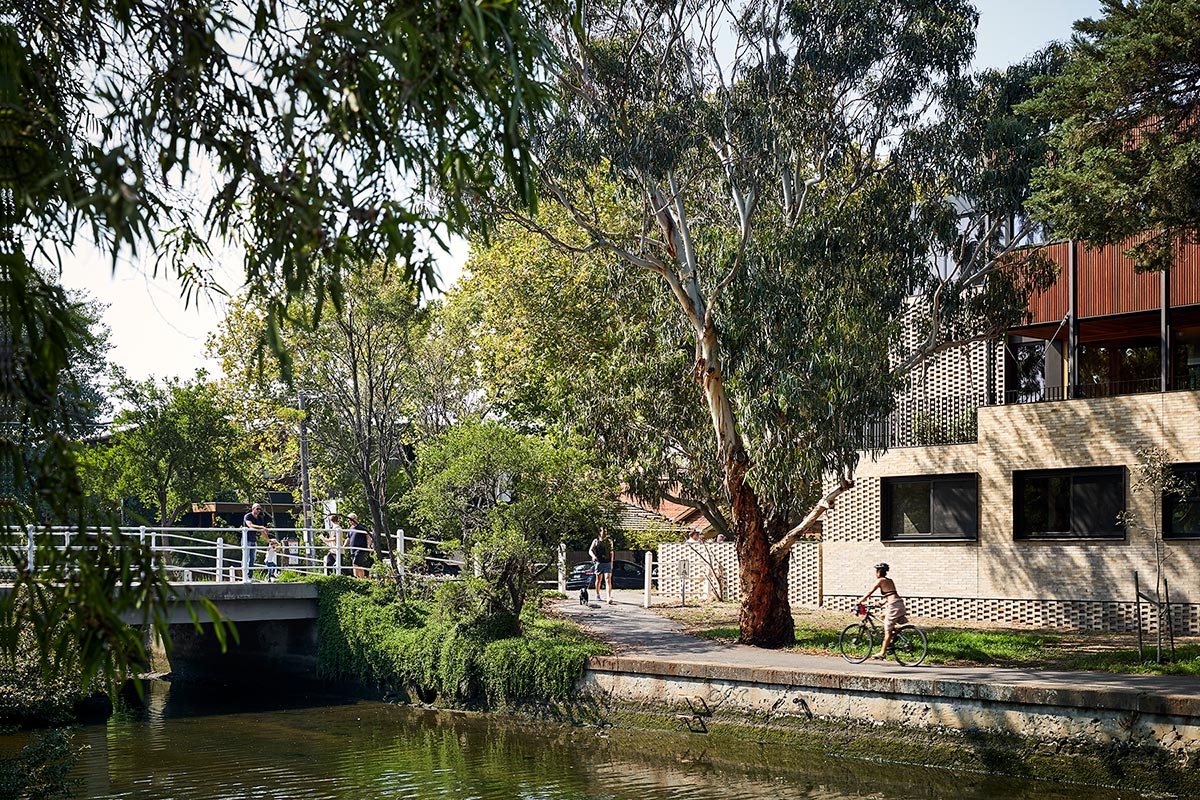 "There has never been a more crucial time to aspire to new architectural heights in sustainable design. It is incumbent on modern designers to offer intuitive, long-lasting and creative solutions to the environmental crises affecting our world. designed by leading architectural practice, Fieldwork, Ruskin Elwood sets a new standard in premium low-impact living. With a layered, contemporary form, each residence is constructed from the highest quality natural materials, from textured, locally crafted brick to solid timber detailing." – HIP V. HYPE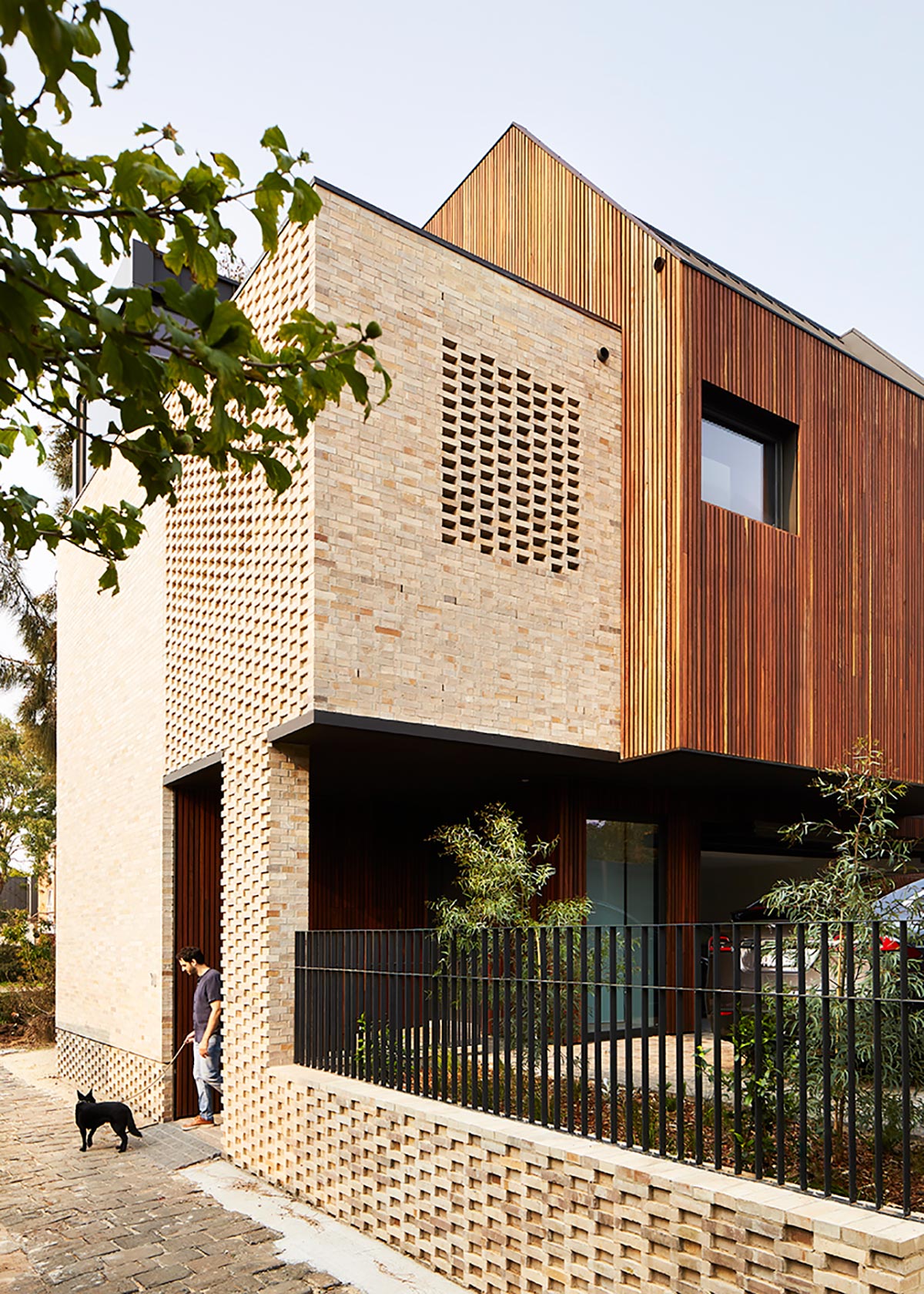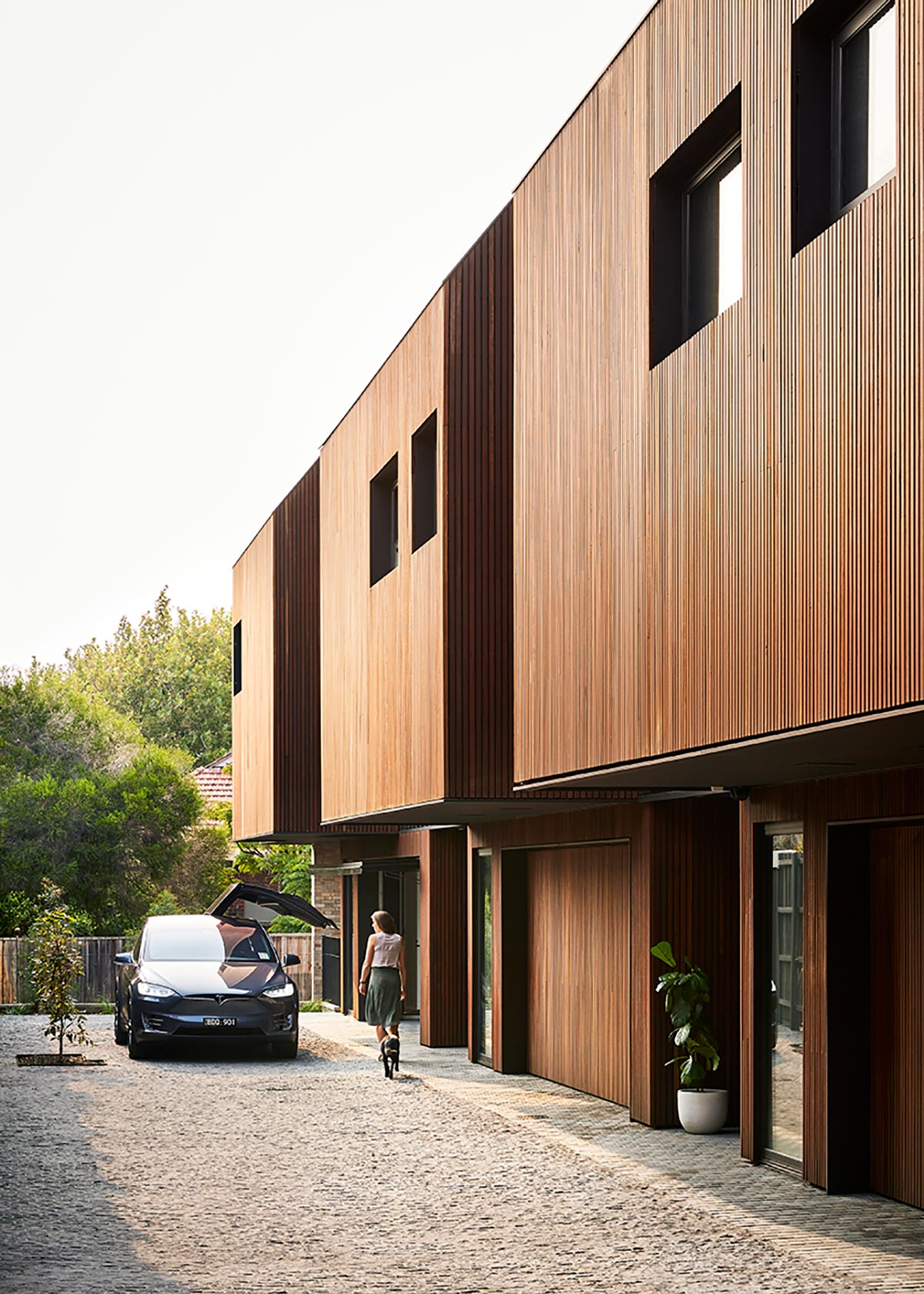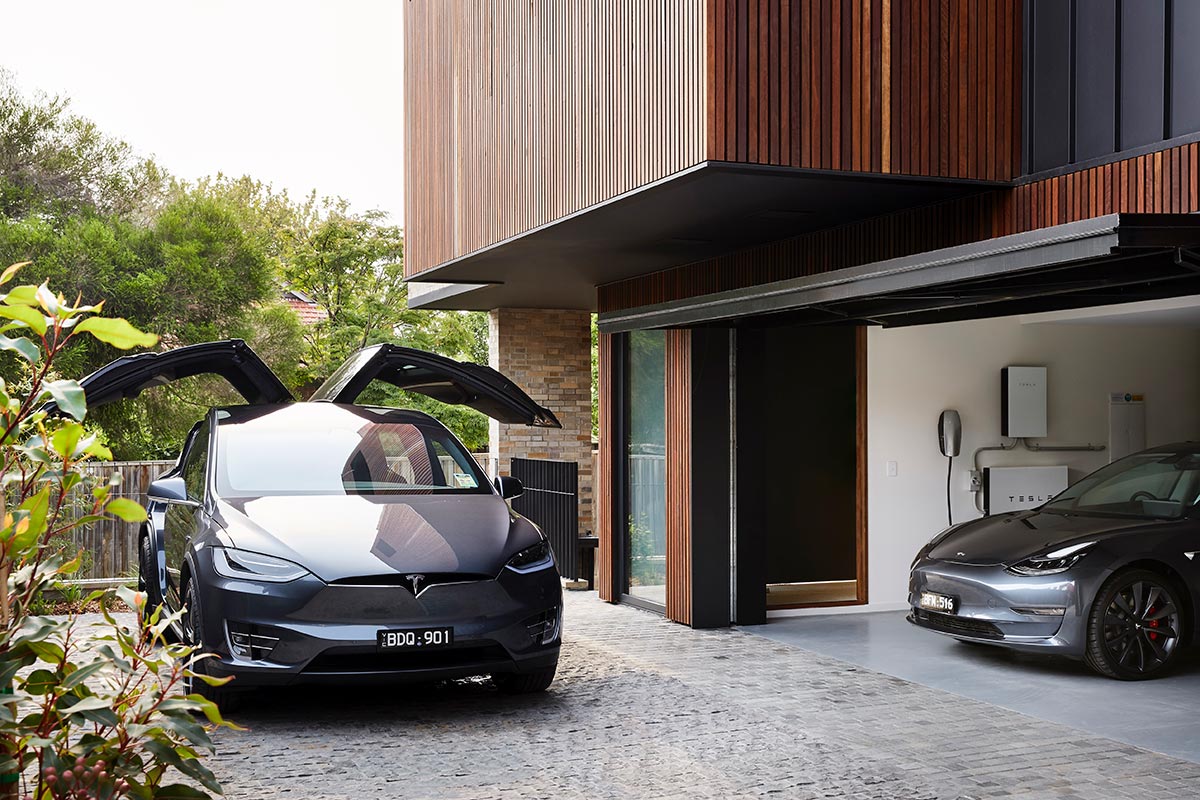 With a target of 7-star minimum natHERS rating for this project, each Ruskin Elwood home will be able to run almost entirely off renewable energy with onsite solar panels, electric heat pumps for hot water, hydronic heating and Tesla Powerwall batteries. Throughout each room, the energy-efficient design and premium quality construction will be able to keep residents cool during summer and warm in winter. Energy-efficient ducted air-conditioning, hydronic heating and advanced energy-recovery ventilation systems that filter dust and pollen ensure that these homes will be as healthy as they are beautiful.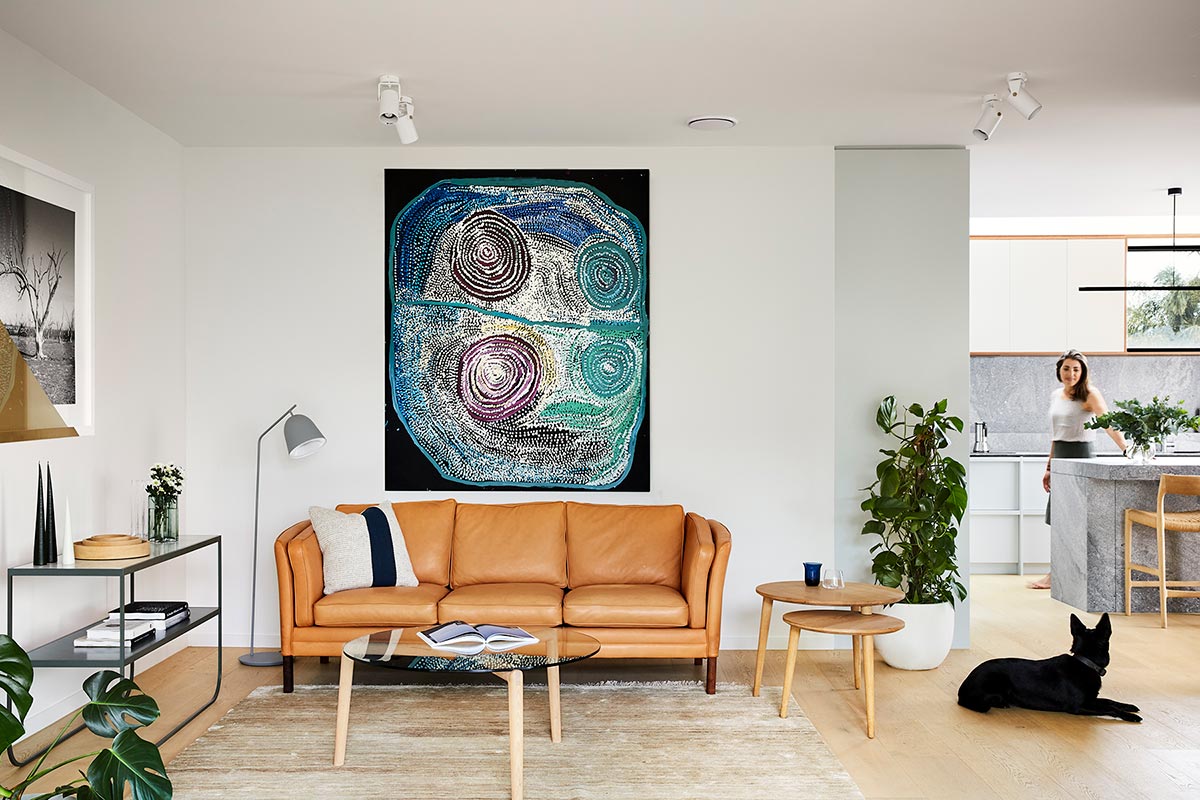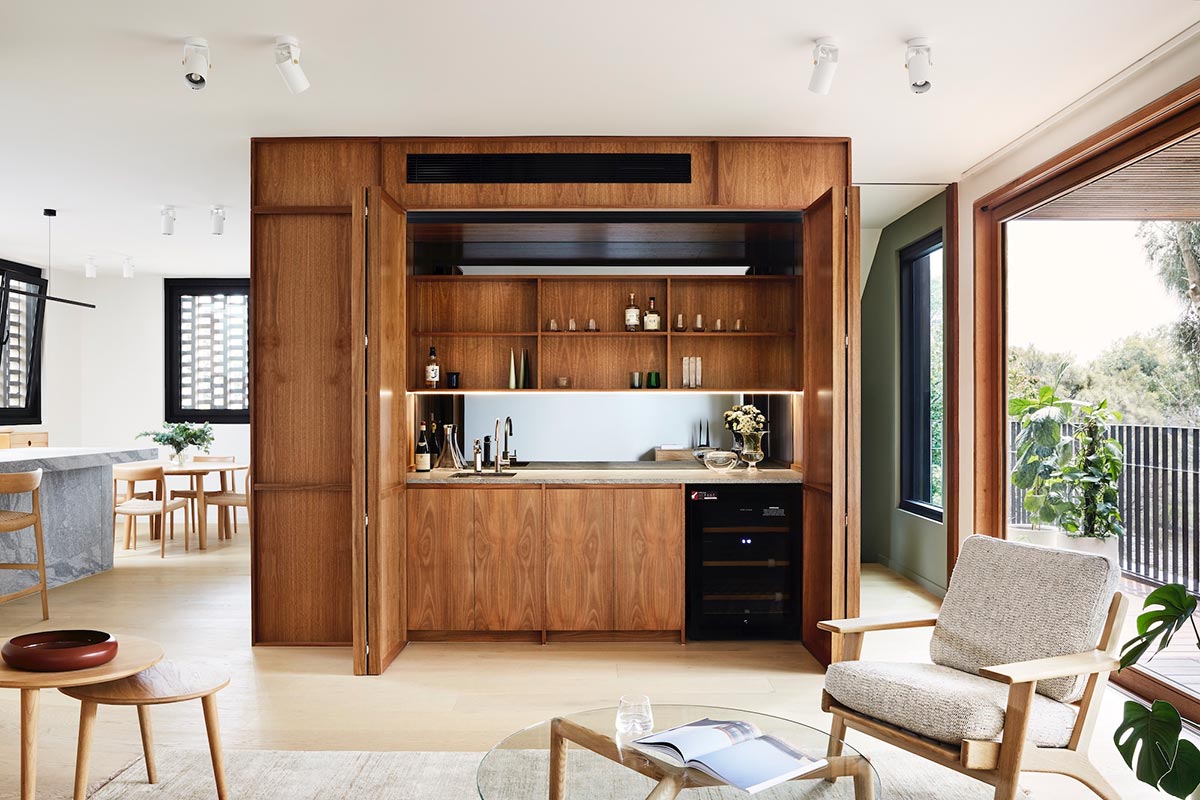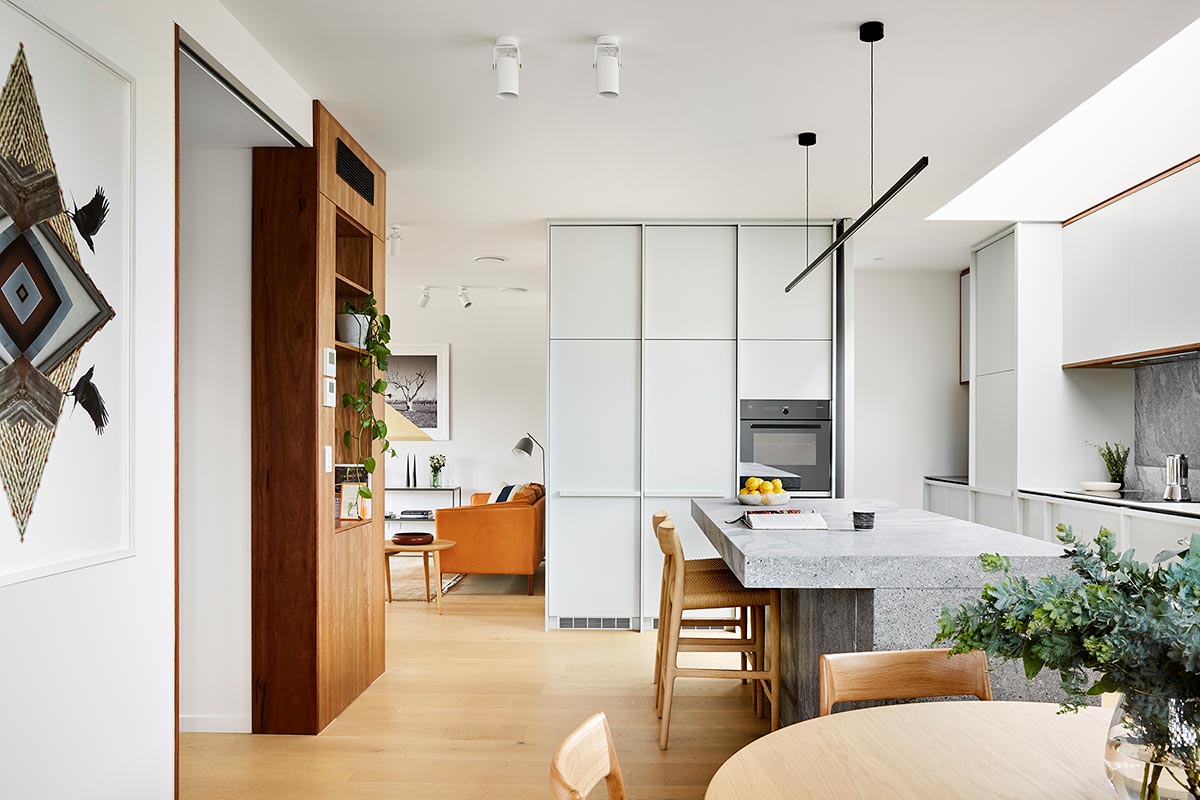 Overlooking the Elwood Canal are expansive terraces and large north-facing windows, perfect for enjoying natural light and the refreshing sea breeze. The interior finishes draw on the individual textures of the materials employed, and detail is careful and clean but controlled. The furniture by Great Dane gives prominence on usability, longevity, and design, with each of the pieces having been crafted to last for generations. All four residences make up three levels, an elevator and a private double car garage with secure entry.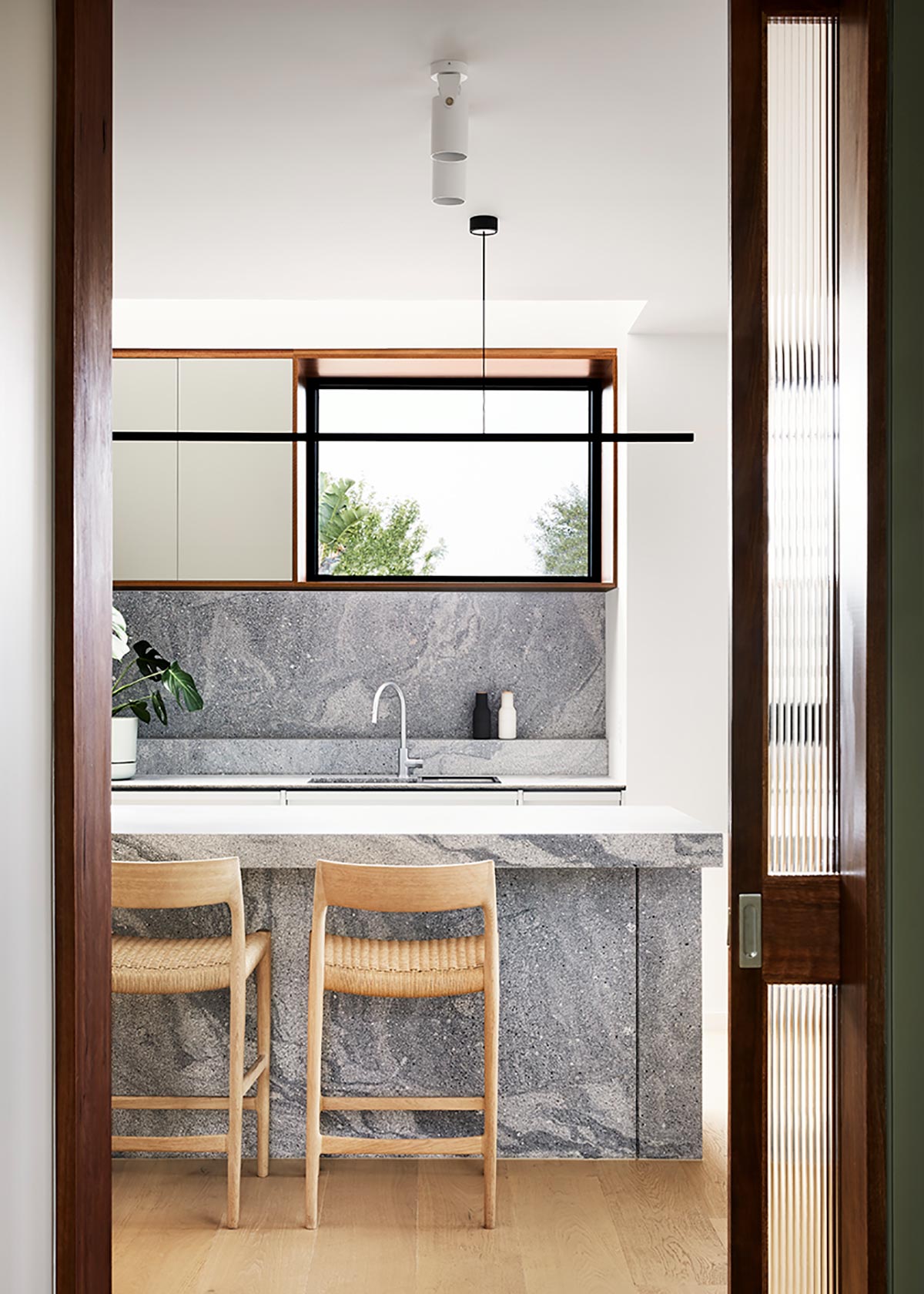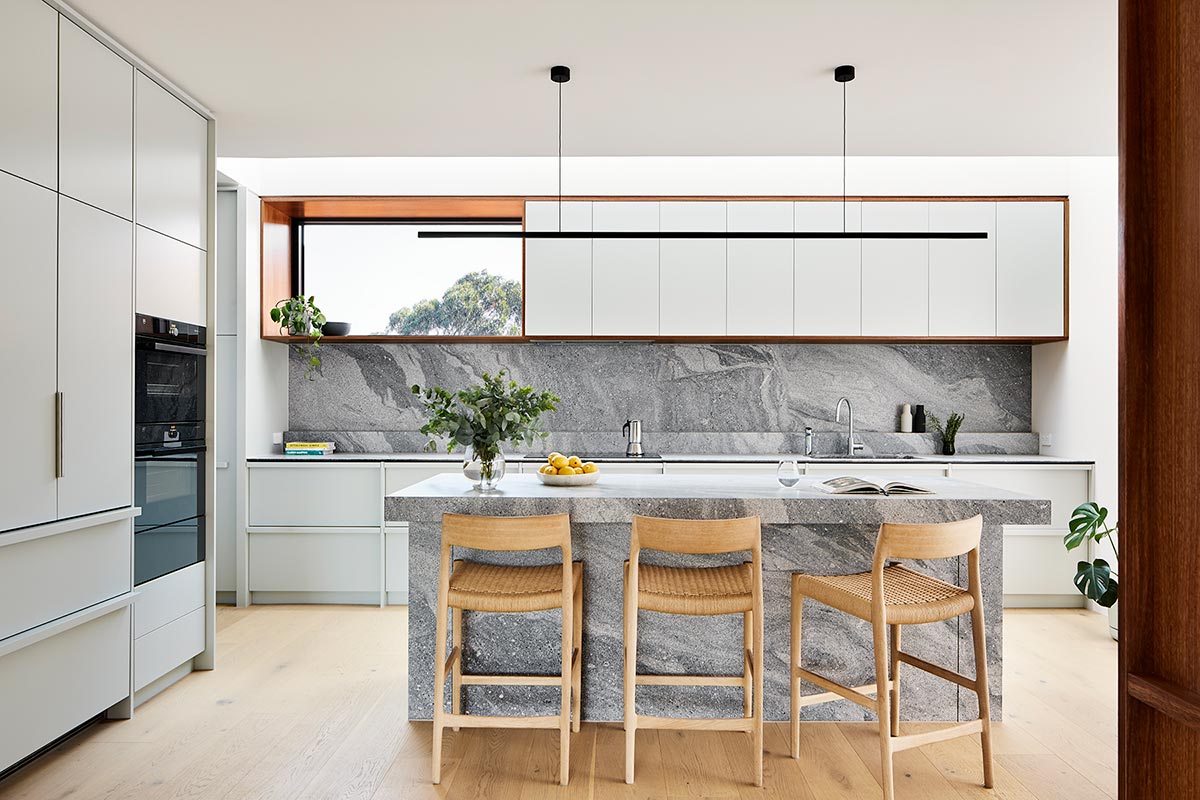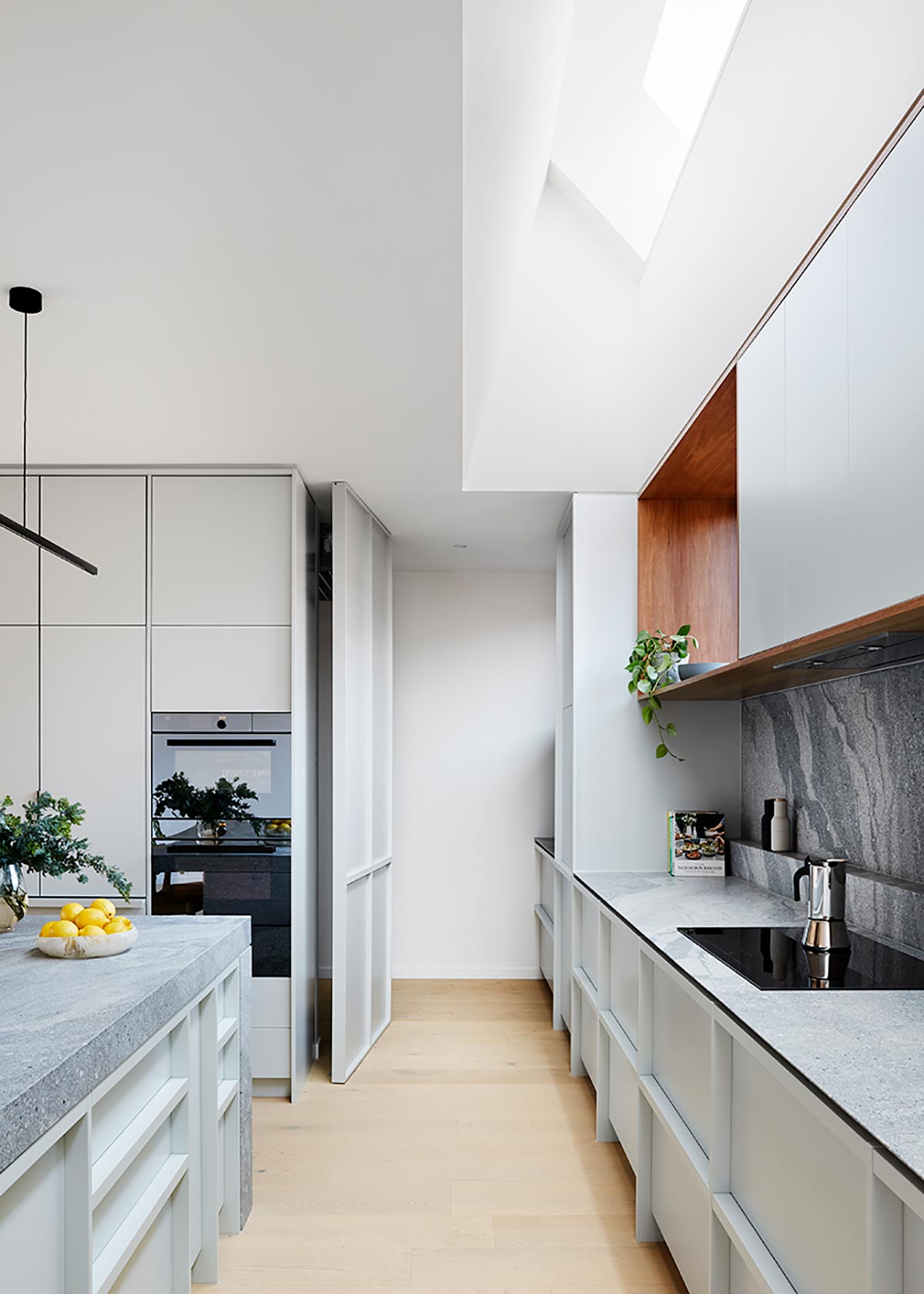 "Architecture and interior design never exist in isolation and the interiors of Ruskin Elwood are a considered response to its coastal setting. Evoking the sense of calm created by this secluded bayside location, the colour palette directly references the surrounding natural landscape. Finely textured stone to bathrooms and circulation zone floors with pale oak timber to living areas and bedrooms combine to create a warm, earthen tone throughout. Expansive north-facing windows frame the heritage-listed tree canopy below, providing both dappled light and privacy throughout the day." – HIP V. HYPE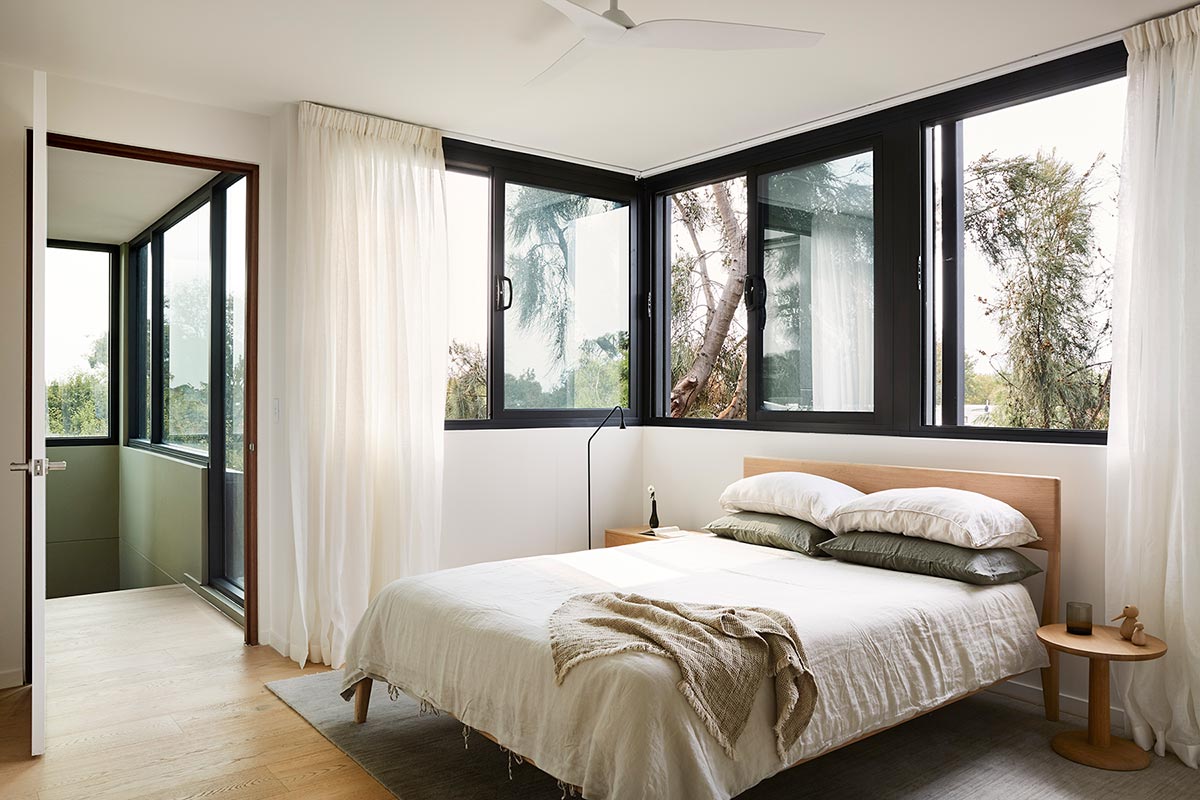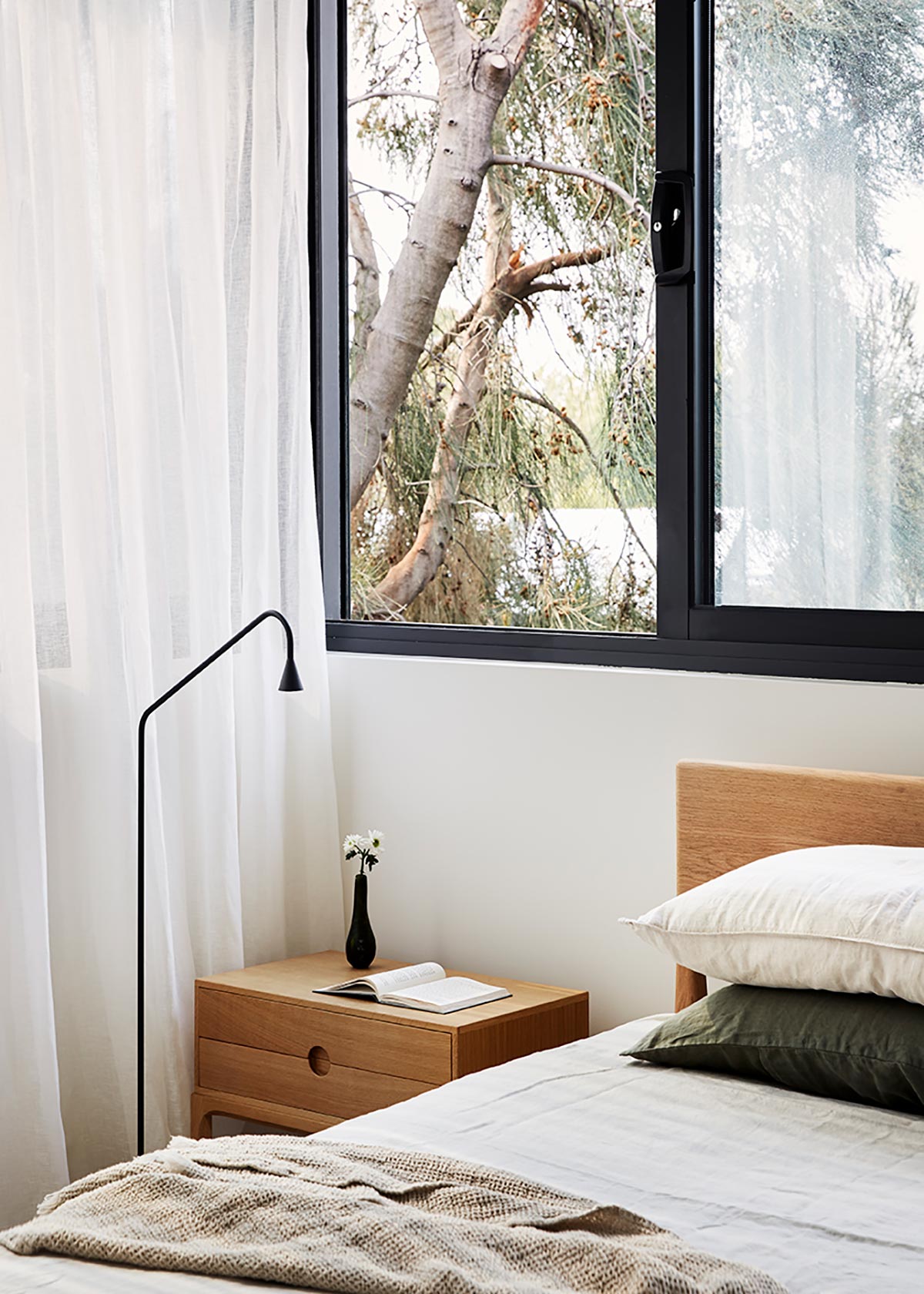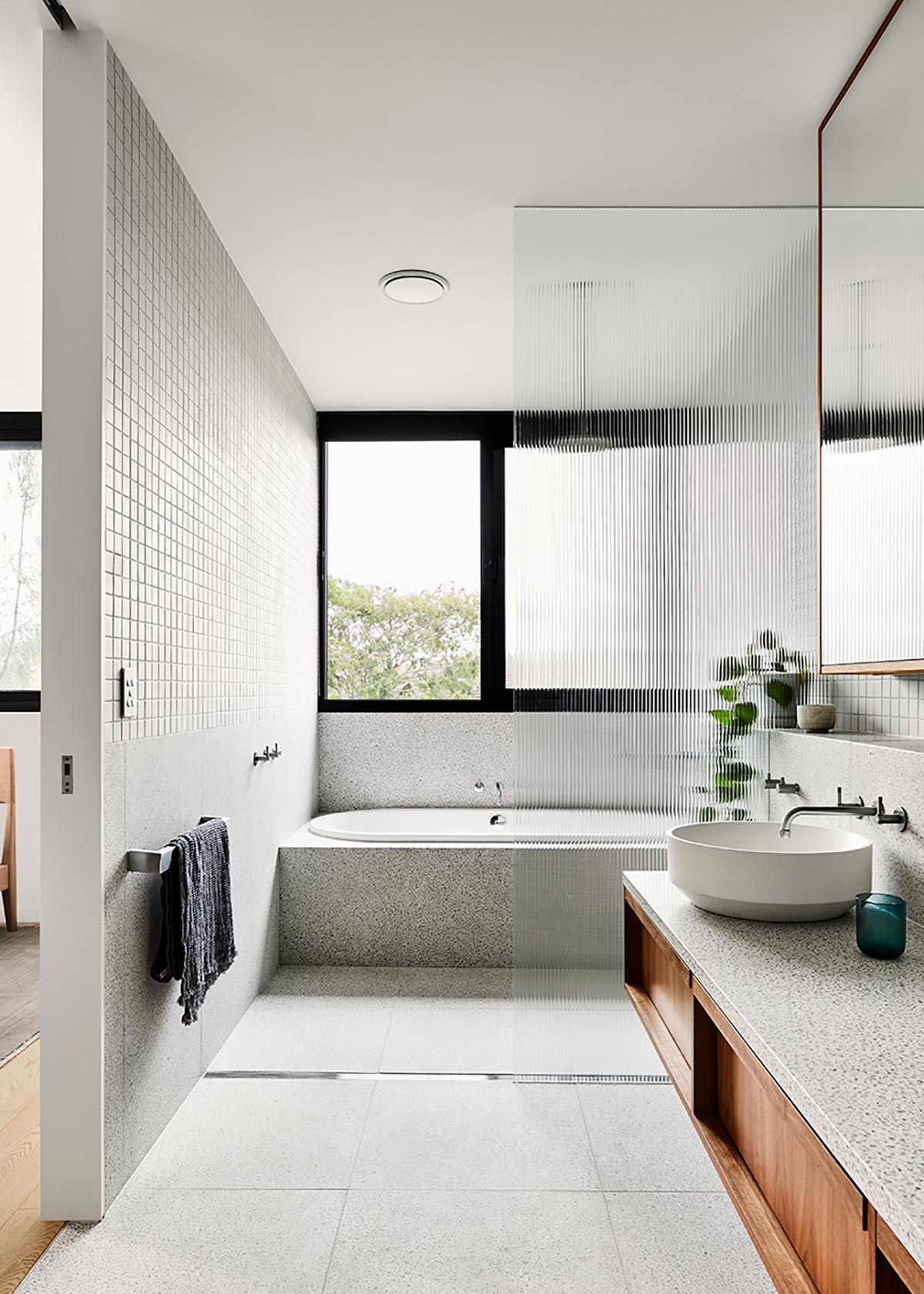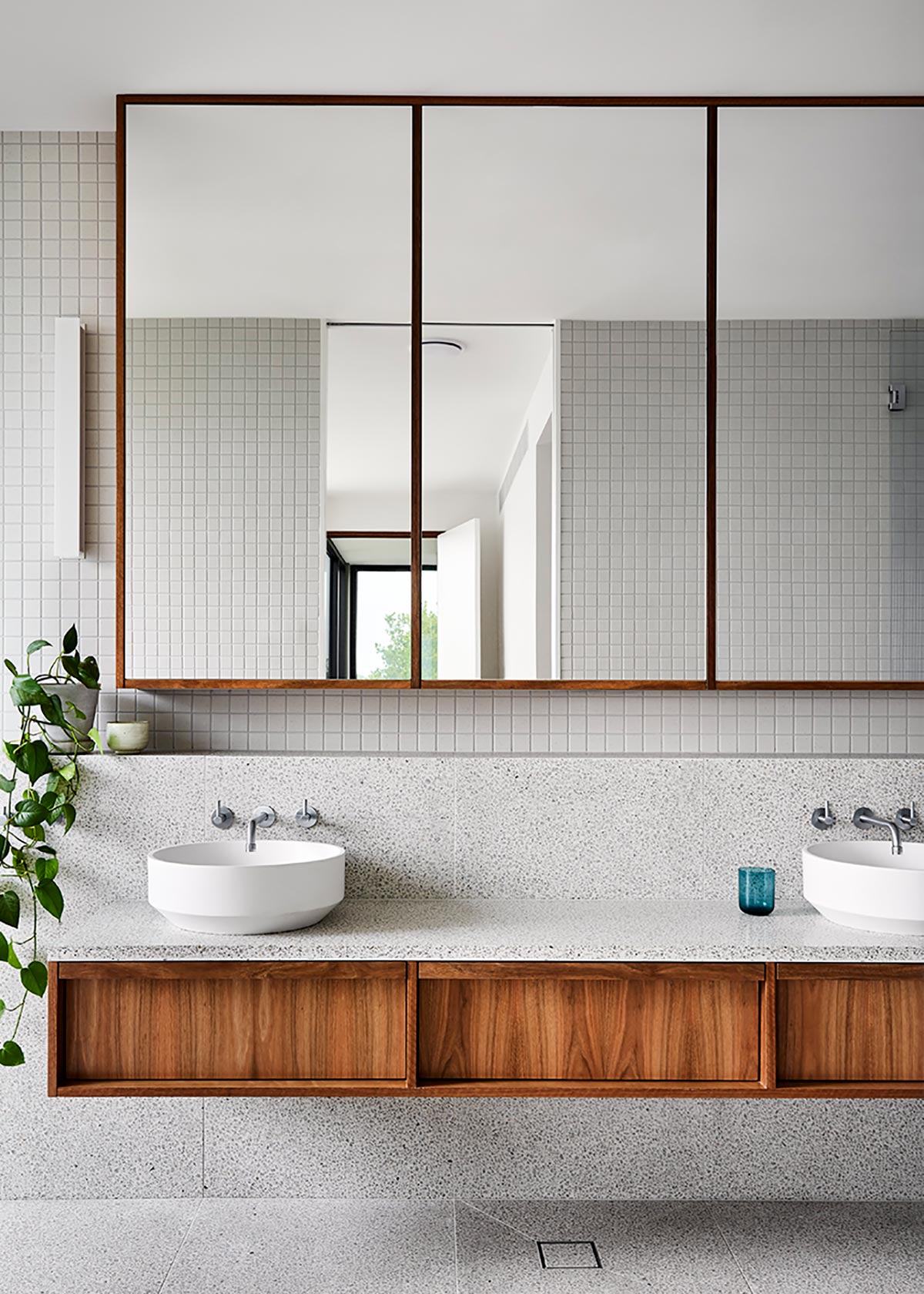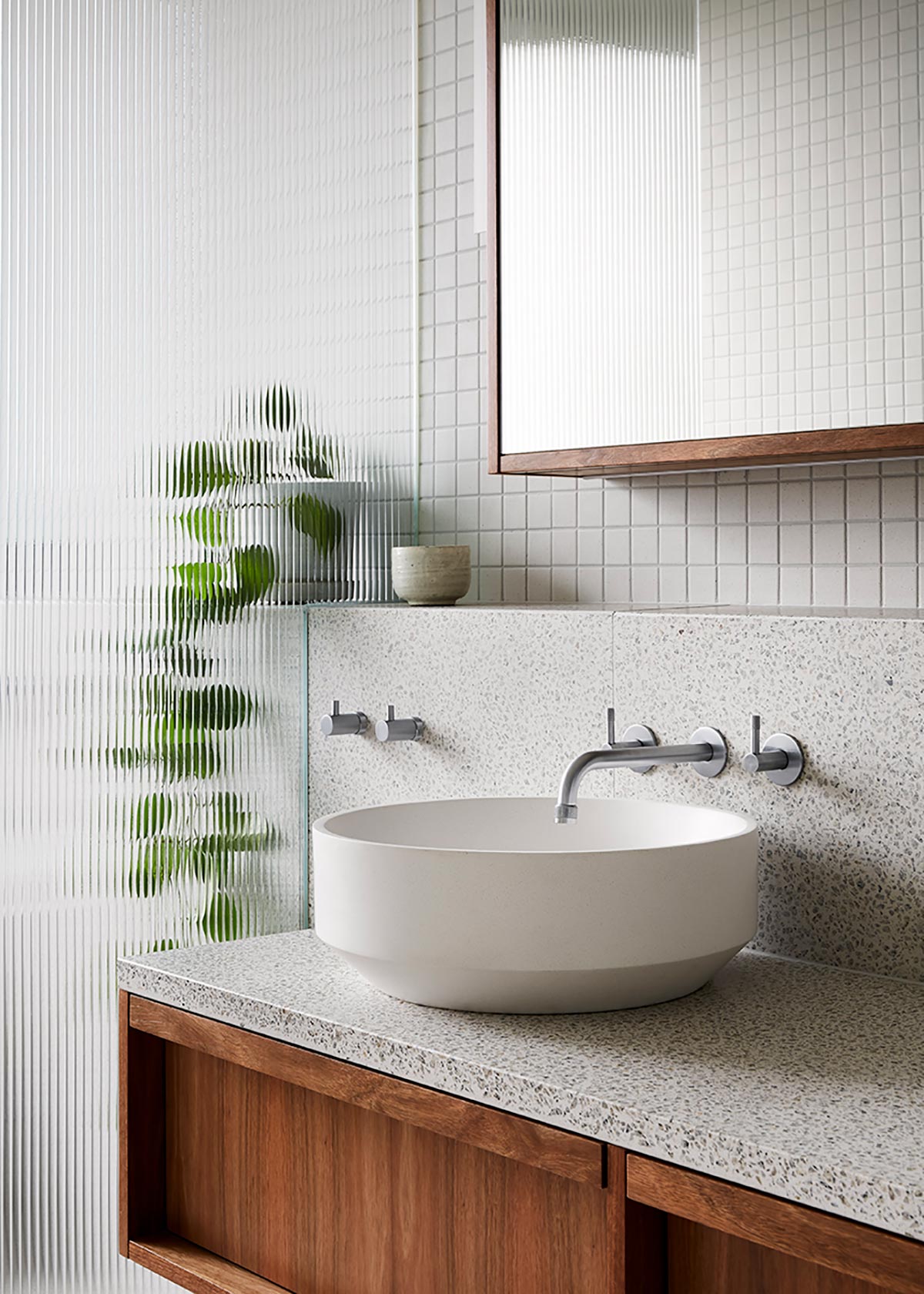 This project was the outcome of extensive collaboration between Fieldwork Architects, Swiss appliance manufacturer, V-ZUG, and Scandinavian furniture purveyor, Great Dane, which allowed for the design of a collection of remarkable, environmentally responsible residences. The result is a stunning blend of contemporary design in highly functional and sophisticated dwellings.
House Project: Ruskin Elwood
Architect: Fieldwork Architects
Developer: HIP V. HYPE
Landscape Architect: SBLA
Location: Elwood, Victoria
Type: New Build
Photographer: Tess Kelly