Simple, delicious and very family friendly. Aside from the usual combo with spaghetti, meatballs can be enjoyed in a wider variety of ways too.. and we'll show you how! These juicy and flavourful Lamb Meatballs with Broad Beans recipe from Ostro cookbook by Julia Busuttil Nishimura are going to be your new favorite go to's. Get your kids involved as they would surely have heaps of fun balling up these little bundles of joy. Let's do this..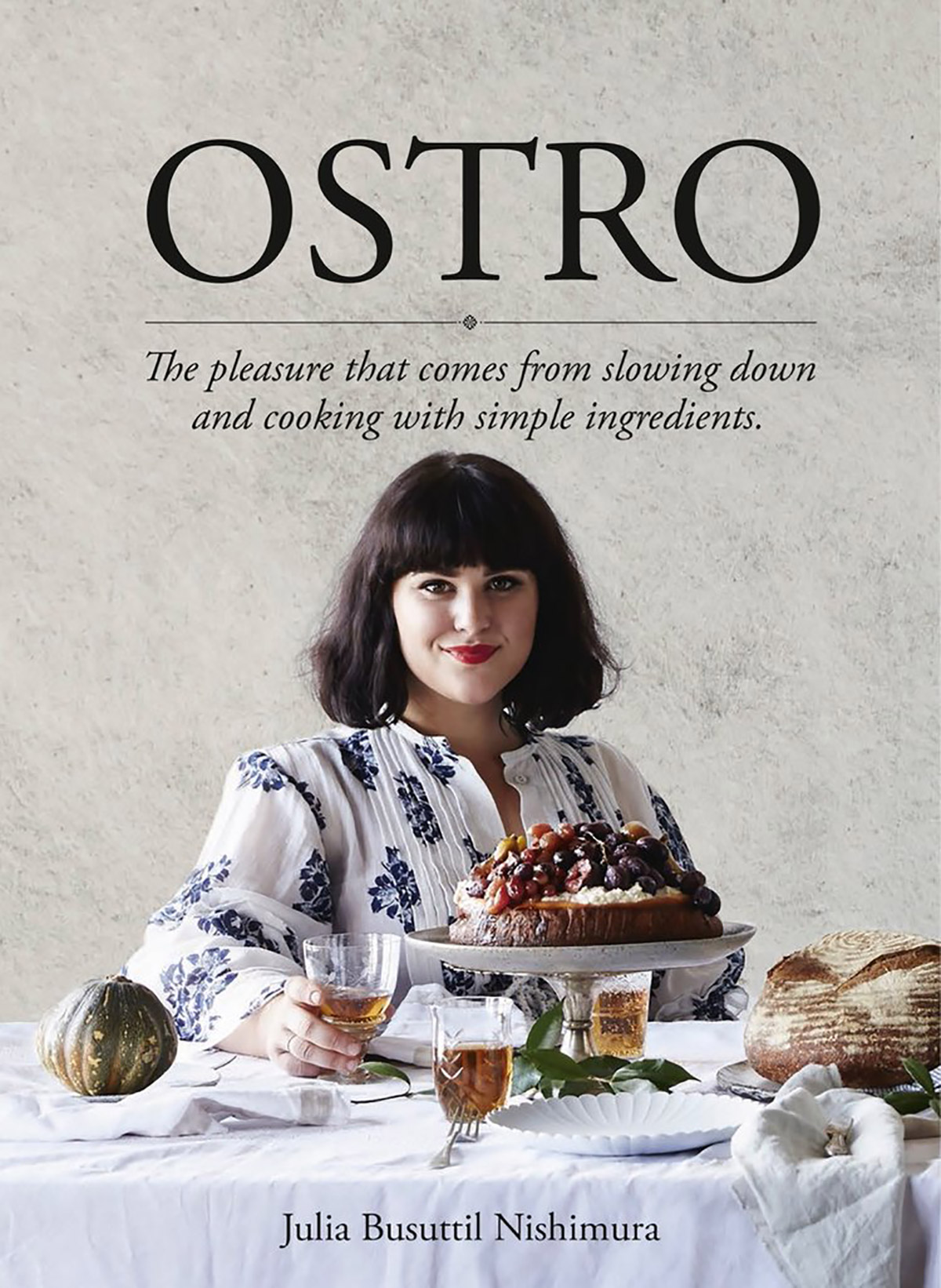 Ingredients:
1 thick slice of day-old bread, crust removed, roughly torn
100ml full-cream milk
500g lamb mince
3 garlic cloves, finely chopped, plus 2 extra garlic cloves, finely chopped
1 egg
handful of finely chopped herbs, such as parsley, mint, oregano and dill, plus extra to serve
4 anchovy fillets, finely chopped
pinch of dried chilli flakes
2 small onions, finely chopped
sea salt
2 tablespoons extra-virgin olive oil
250g shelled broad beans
100g podded peas
100ml chicken stock
juice of 1/2 lemon
grated pecorino
Method:
Place the bread in a small bowl, cover with the milk and leave to soak for 10 minutes. Squeeze out excess milk and place the bread in a large bowl, crumbling it with your fingers. Add the mince, garlic, egg, herbs, anchovies, chill and half of the onion. Season, then mix with your hands, squeezing so everything is well incorporated. Cover and rest in the fridge for 30 minutes.
Roll the meat into golf-sized balls, about 30g each. Heat half of the olive oil in a frying pan over medium heat and brown the meatballs in batches.
Meanwhile, bring a saucepan of water to boil. Add the broad beans, boil for a few minutes, then drain (keep the water) and set aside to cool. Peel off and discard the outer layer of the beans. Bring the water to the boil again and blanch the peas. Drain.
Heat the remaining olive oil in a large frying pan over a low heat and gently fry the remaining onion with a pinch of salt for 10 minutes, or until soft and fragrant. Add the extra garlic, the browned meatballs and chicken stock and simmer for 15 minutes. Add the broad beans, peas and lemon juice and stir to coat. Serve with a generous scattering of grated pecorino and the extra herbs.
*Serves 4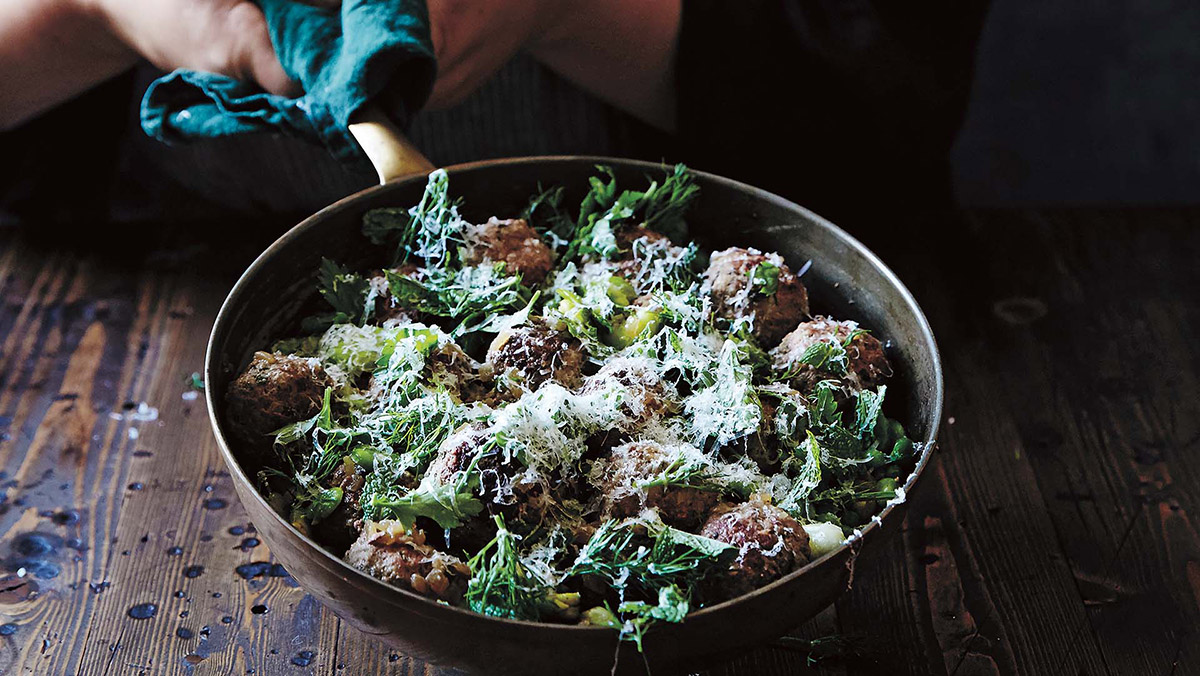 Julia Busuttil Nishimura is a Melbourne-based Italian teacher and food writer, and the creator of Ostro – an online space where she shares her recipes, images and stories. Since launching Ostro in 2014, Julia has gained a strong and loyal following for her generous, uncomplicated, seasonal food.
"My approach to food favours intuition over strict rules and is about using your hands, rushing a little less and savouring the details. It is food that slowly weaves its way into the fabric of your daily life – food for living and sharing." – Julia Busuttil Nishimura
Head over to our recipes section for more of these mouth-watering and tasty recipes including Virgin Mary Hangover Cure, Ricciarelli, and Green Goodness Bowl.