Fruit and veggie smoothie, anyone? In this Green Goodness Bowl recipe from Green Kitchen Smoothies book by David Frenkiel & Luise Vindahl, the sweet flavour of the pear and dates balances out the savoury taste of the vegetables just beautifully. The avocado adds creaminess, while the ginger, lime and coconut water provide a fresh twist. This is an easy fix to prep either in the morning or the night before. Let's jump onto the recipe!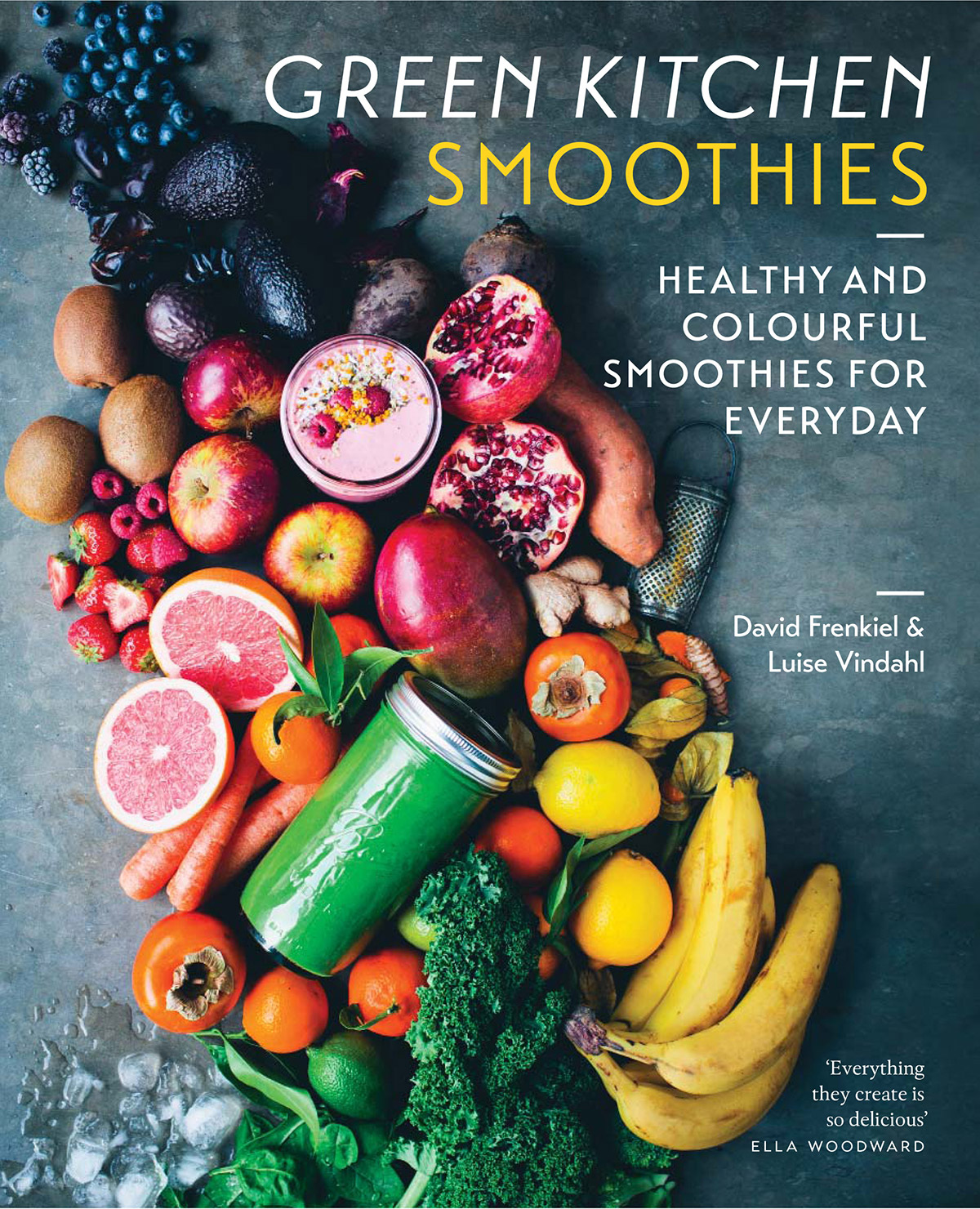 Ingredients:
1 medium-sized ripe pear, seeds removed (approx 130-150g)
1/2 ripe avocado, stone removed
50g (1/2 cup) frozen broccoli florets
50g (1/2 cup) frozen spinach (organic if possible)
2 – 4 soft dates, pitted
1/2 – 1 teaspoon fresh ginger, grates ( or 1/4 – 1/2 teaspoon ground ginger)
1/2 – 1 teaspoon spirulina powder (or chlorella, wheatgrass, or barley grass)
250ml (1 cup) coconut water (or milk of choice)
Juice of 1/2 lime
For the Topping:
Pistachio nuts, finely chopped
Toasted raw buckwheat*
Desiccated coconut
Hemp seeds or bee pollen
Green kiwi fruit, finely chopped
Passionfruit or golden kiwi fruit, pulp (mashed)
Edible flowers, optional
*Toast raw (greenish) buckwheat in a dry frying pan (skillet) on a medium heat for approx. 5 minutes or until golden. If you have a sweet tooth, try adding a drizzle of pure maple syrup to the pan. You can also purchase sprouted and dehydrated crunchy buckwheat in health food stores.
Method:
Roughly chop the pear and add it to a blender along with the flesh of the avocado and the rest of the ingredients. Blend on a high speed until completely smooth.
Taste and adjust the sweetness and spiciness to your liking by adding more dates or ginger if necessary, as well as more spirulina if you prefer.
Pour into two small bowls or a large one (as featured). Finish with a sprinkle of the nuts, buckwheat, coconut and seeds, as well as the fruit and flowers, and serve.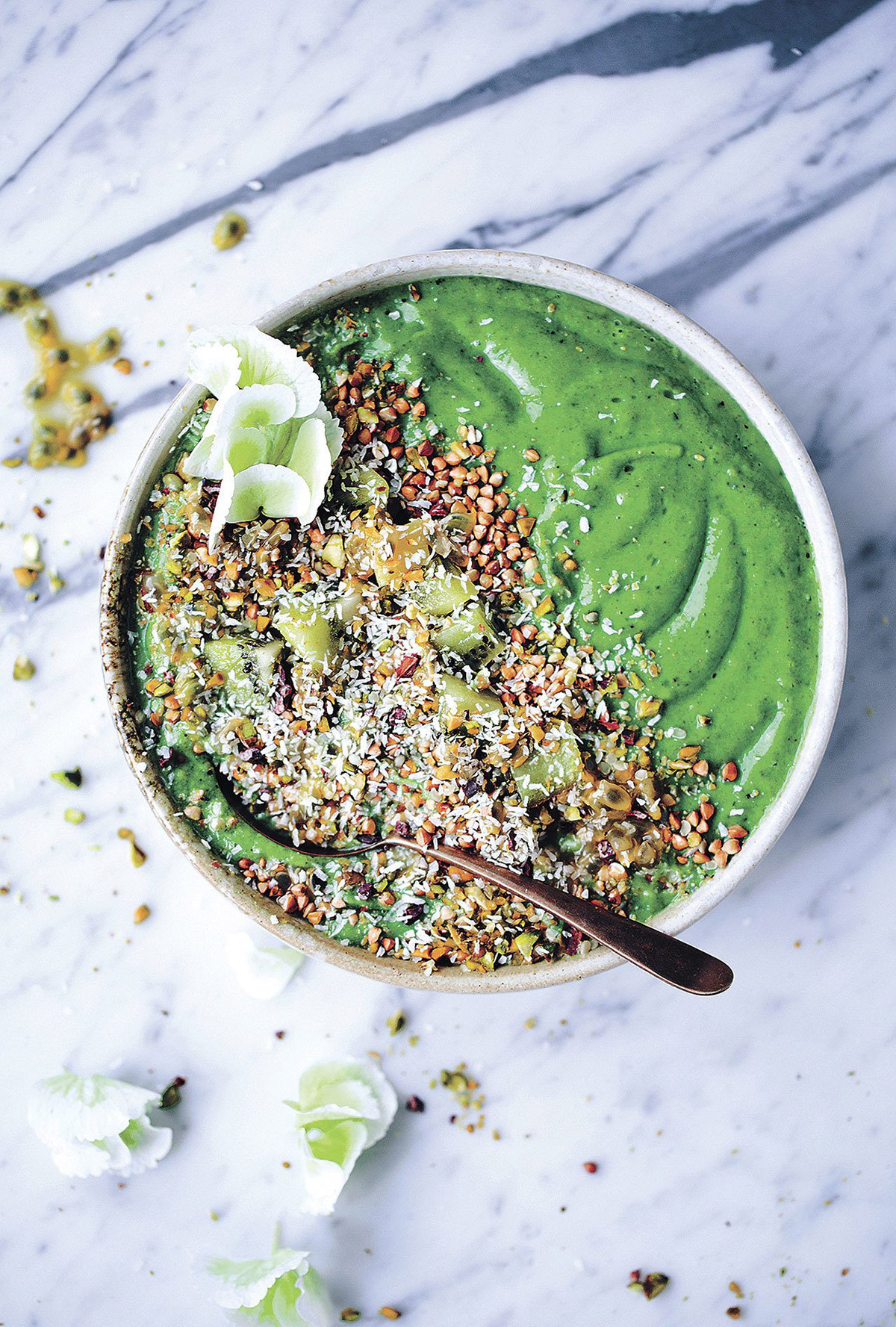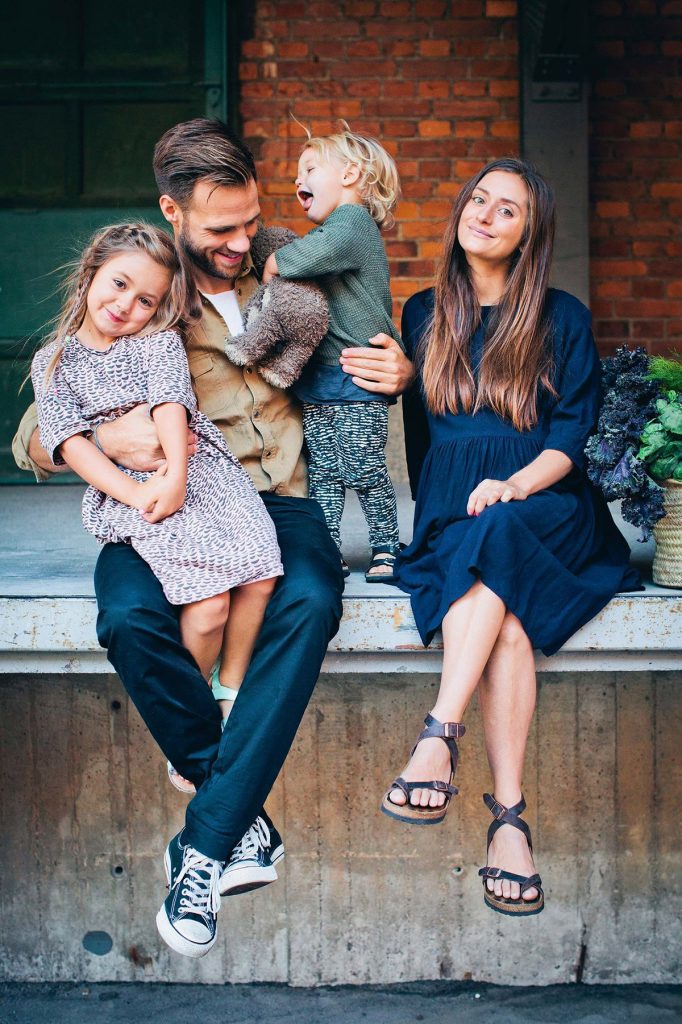 Bestselling authors David and Luise now share their top smoothie recipes, as well as some new and exciting ideas. Green Kitchen Smoothies is divided into simple smoothies, post-workout favourites, breakfast ideas, energisers, desserts, and more. They also reveal their recipes for nut milks and butters, granola, muesli, as well as their favourite juices.
We've also shared a few other mouth-watering and nutritious recipes like the Barley, Cavolo Nero and Beef Broth, Purple Performance, and Soft Polenta with Bitter Greens and Walnuts. Head over to our recipes section for more!