Located in Melbourne's inner south, Laneway House is a split-level renovation and extension to a Victorian terrace house. This original heritage-listed dwelling is transformed by Subtract Architecture into a spacious, robust and contemporary home using simple and considered architectural magic to respond to the site constraints.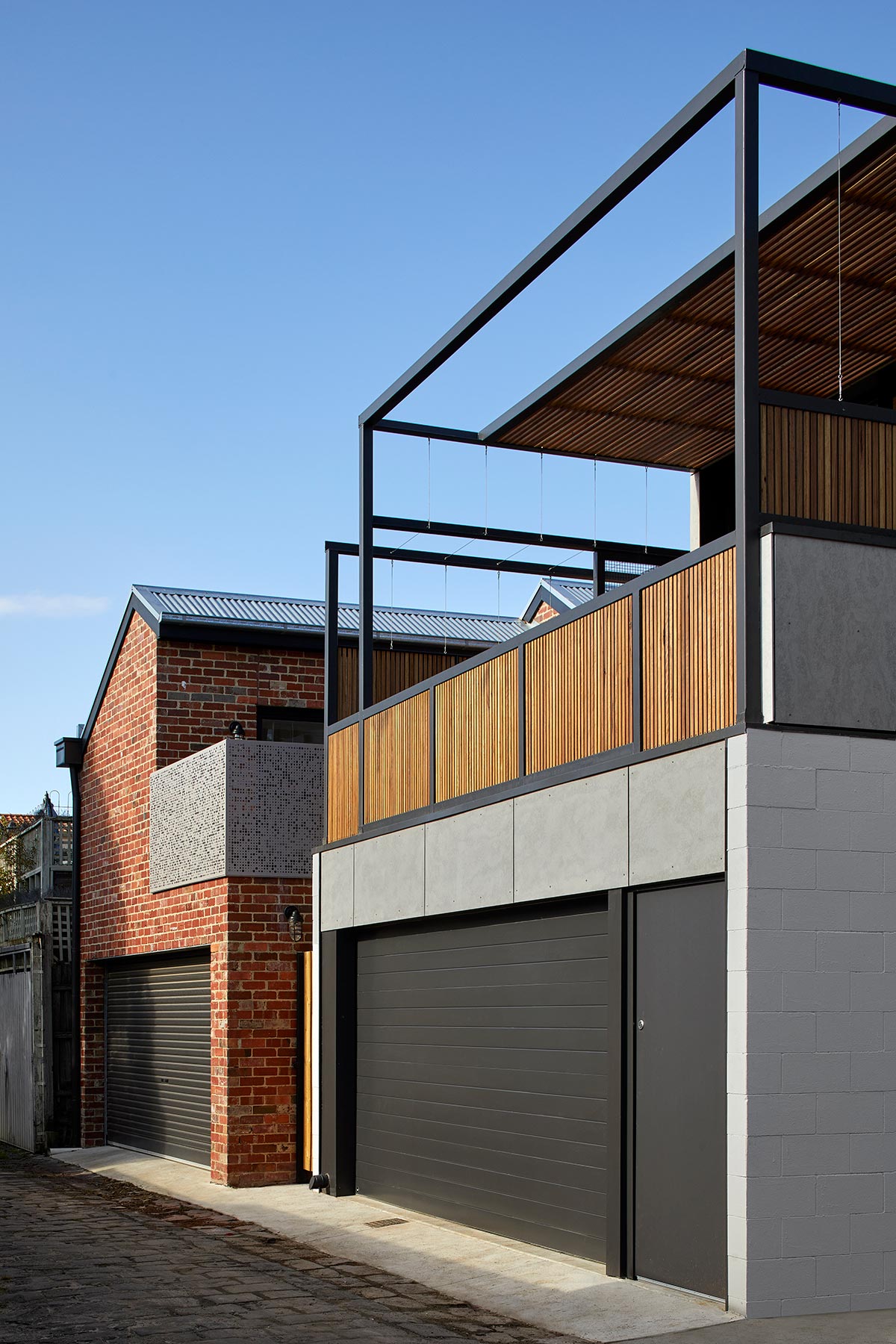 The original house had poor natural lighting, poor ventilation, little connection to the outdoors, as well as no connection to the bluestone laneway. As a result of these factors, the design decision was made to orient the house toward the rear laneway, as this would be its primary access point. A contemporary addition has been added to the house that remains hidden from the main road while contrasting with the original heritage residence.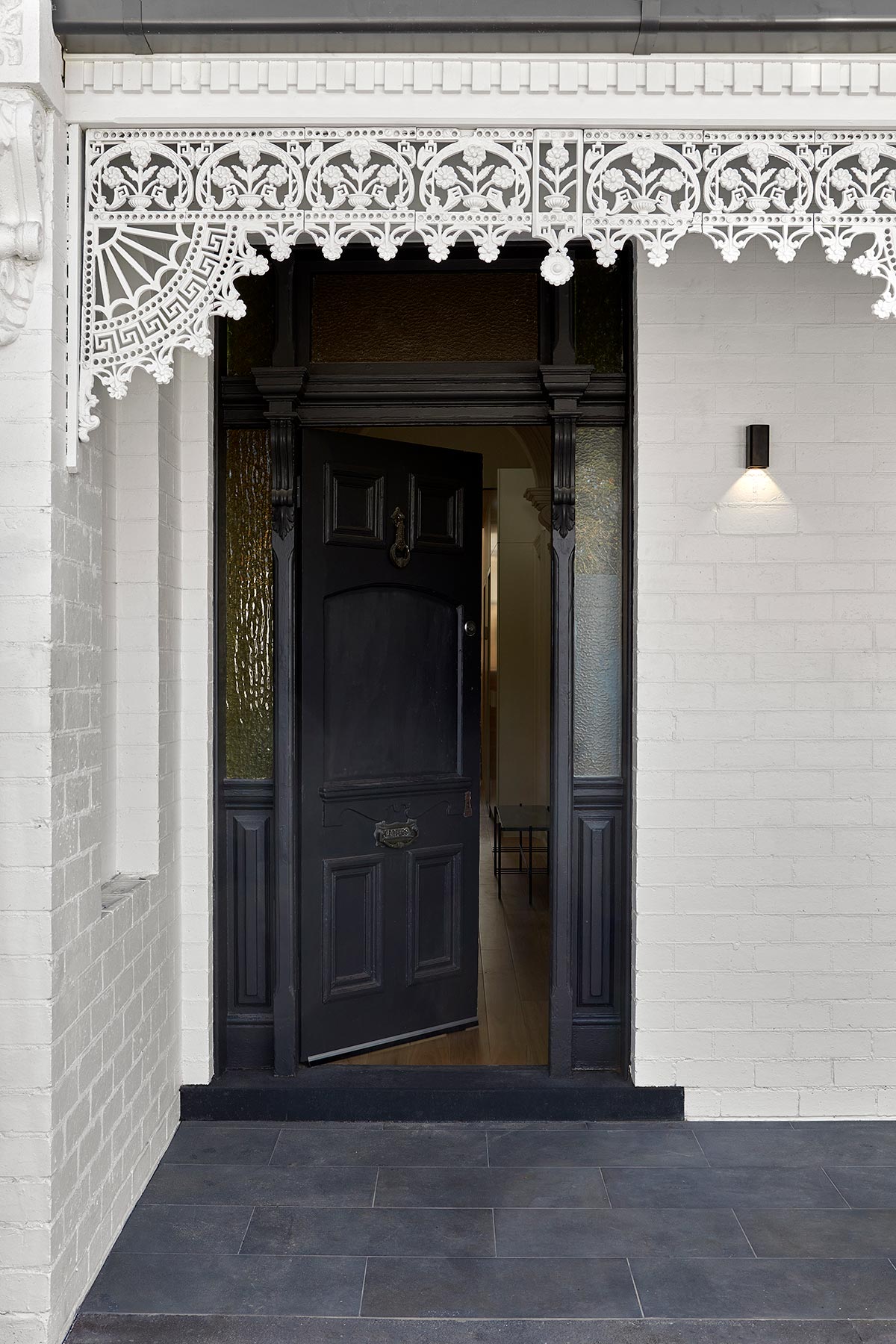 "The client was attracted to the original house due to its heritage features and inherent structural integrity, although they acknowledged that it required significant restoration." – Subtract Architecture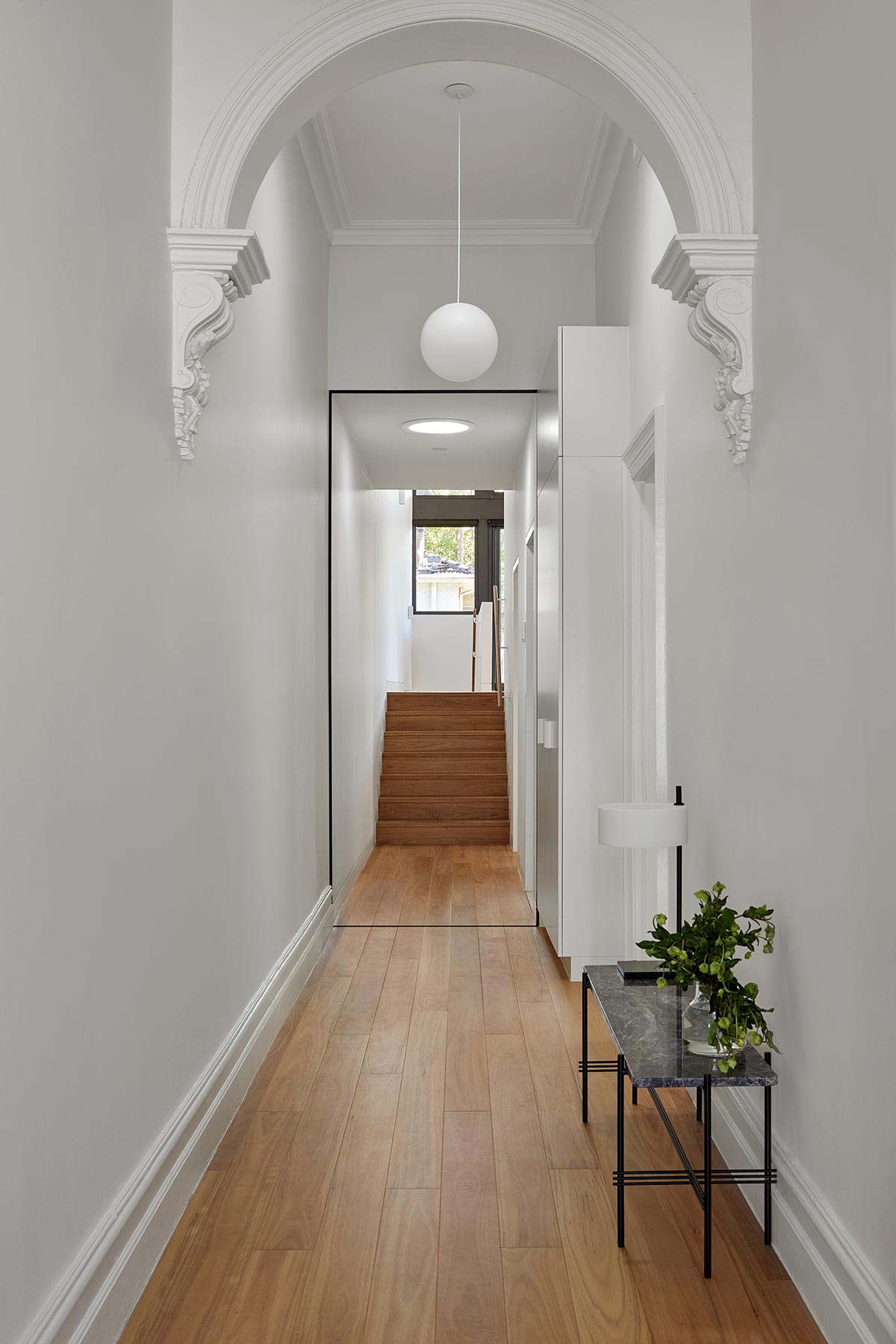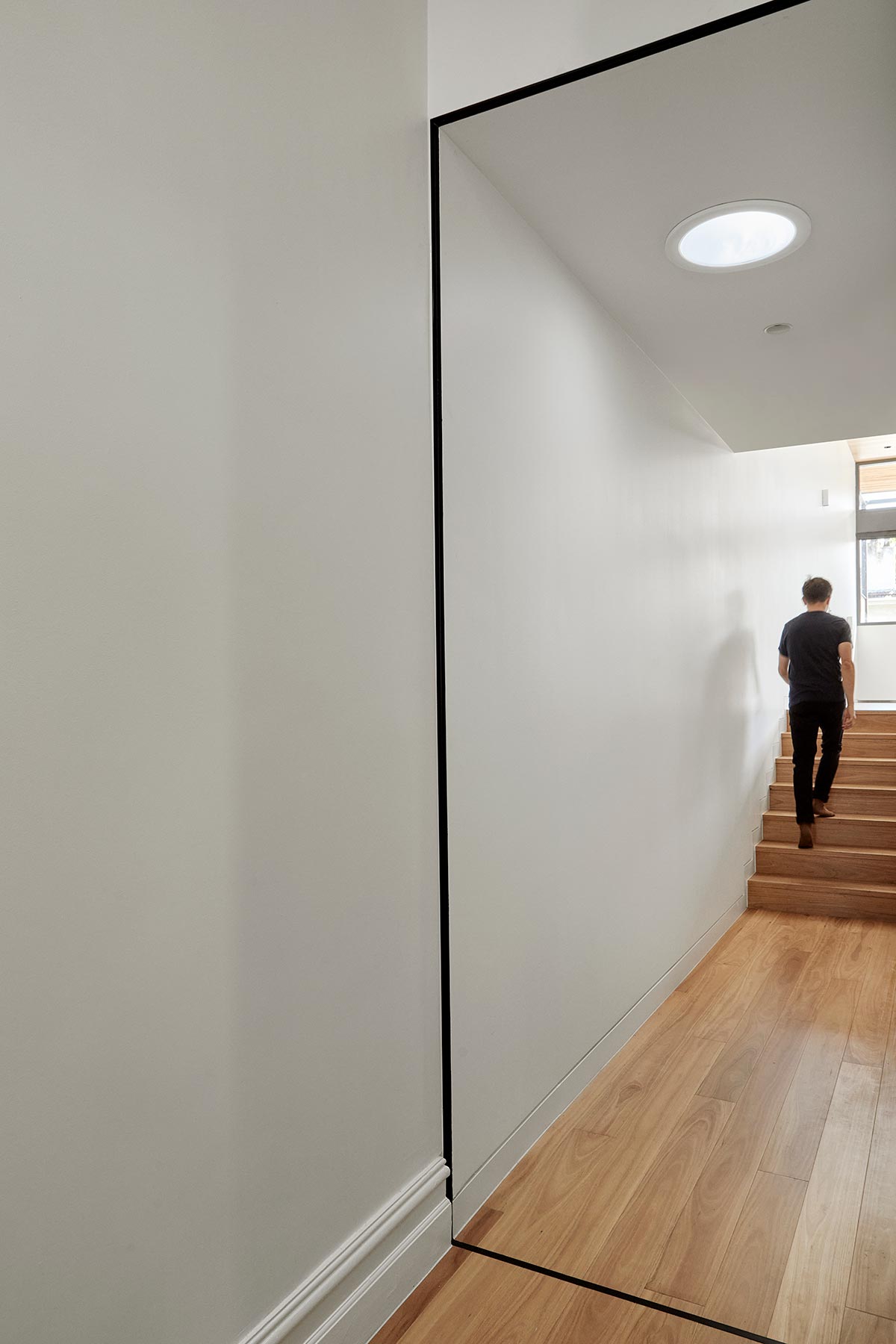 On entering, you are greeted with plenty of warmth, with hardwood floors and white walls. This composition receives daylight openly through cleverly situated glazing. In addition, skylights were installed in the main bathroom, main bedroom, and hallway to allow additional daylight to enter the house's centre. Designed to meet the project brief, the structure interacts with the elements to provide natural comfort year-round.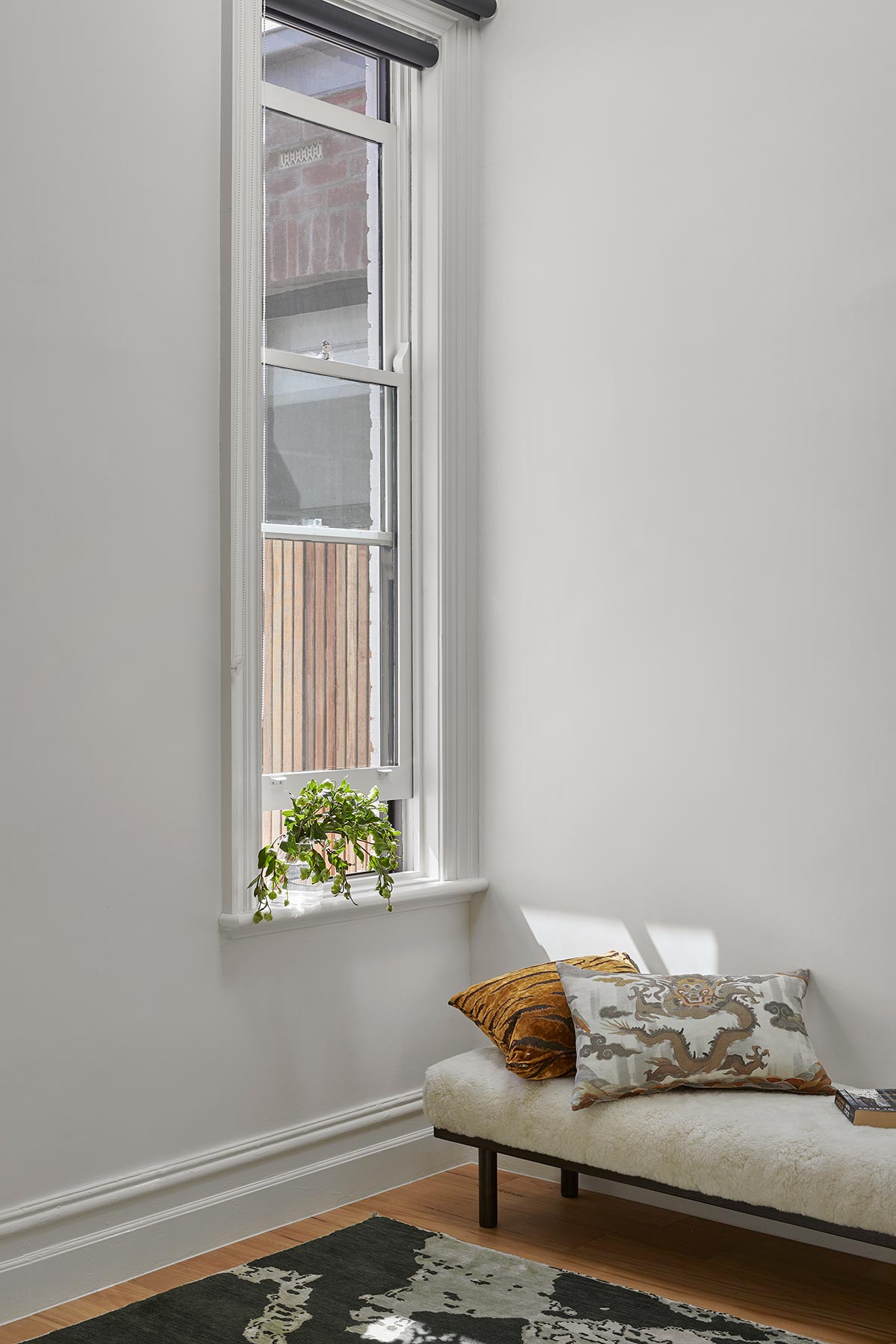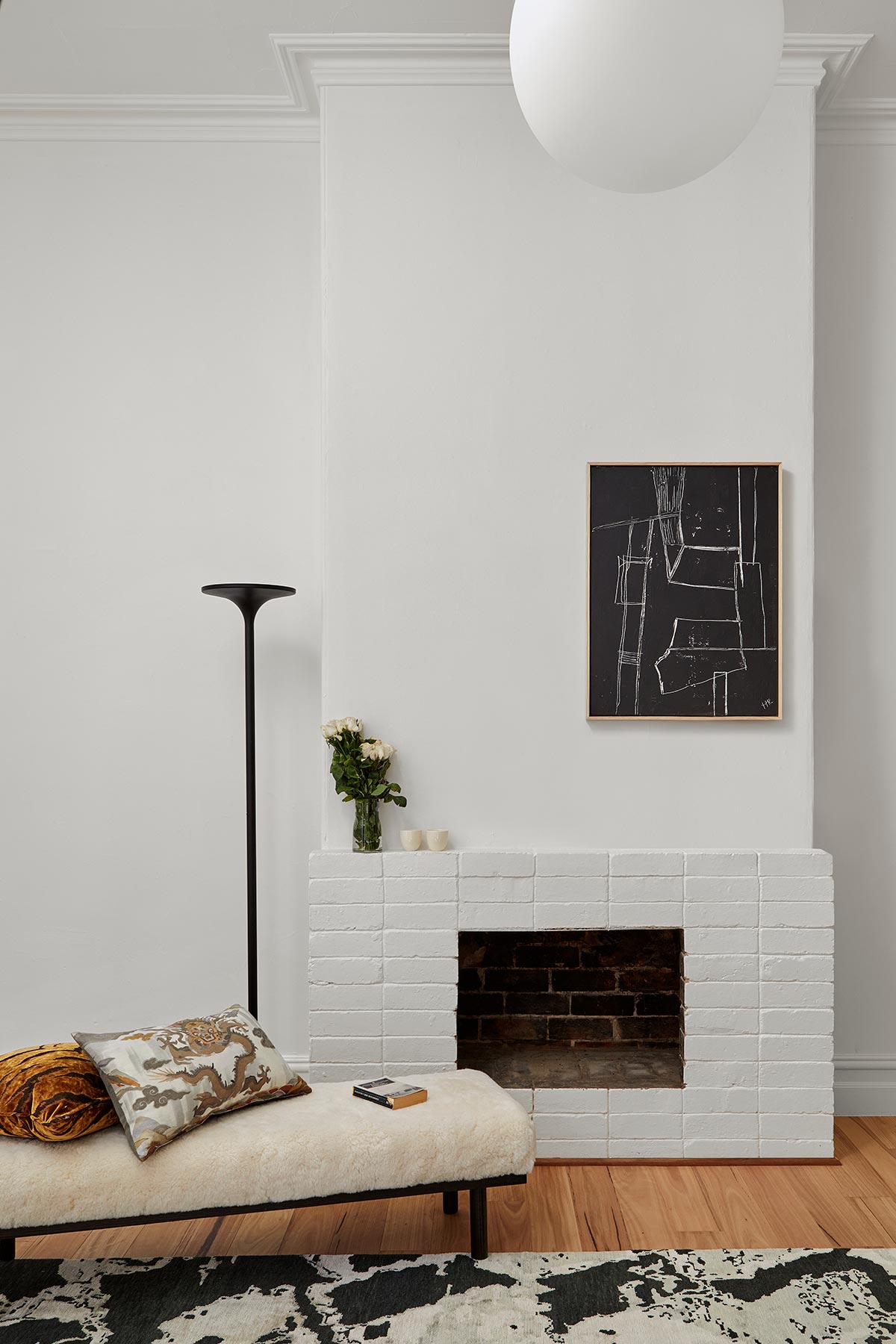 The material palette combines hard-wearing, environmentally friendly, and cost-effective elements. Blackbutt timber battens and decking provide a softer accent to the contemporary form of the extension, while painted concrete blocks and cement sheeting provide a contemporary finish. The design pays homage to these materials and finishes through thoughtful composition and detailing.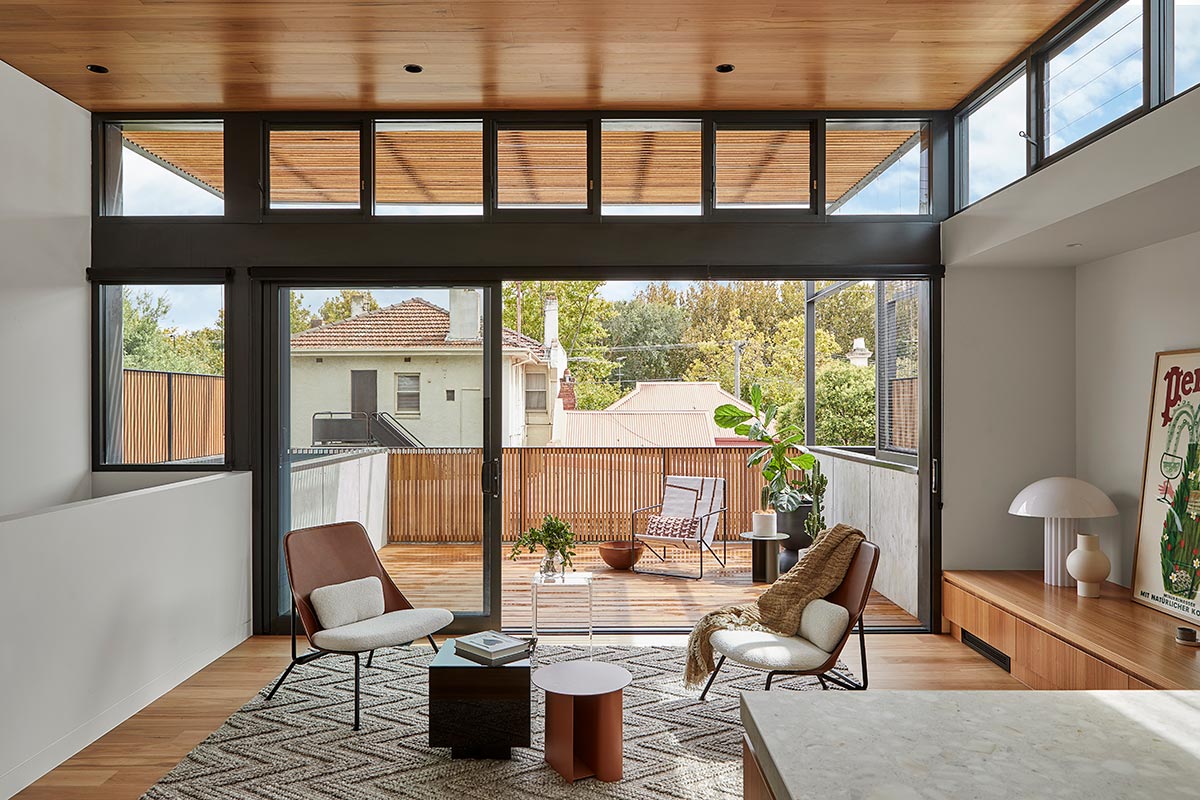 The design also had to accommodate for outward viewing while ensuring a feeling of privacy. Despite being adjacent to neighbouring dwellings, privacy is maintained with integrated timber batten screening. Planter beds are placed to limit overlooking and to encourage plant growth in the rear terrace.
Project: Laneway House
Architect: Subtract Architecture
Stylists: Sandford Gray, Hilgar Design Consultants
Builder: Scale Constructions
Structural & Civil Engineer: RCL Consultants
Location: Melbourne / Naarm
Type: Renovation
Photography: Dave Kulesza