Designing the perfect kitchen is arguably the most important element in the home. Often referred to as the 'heart of the home' the kitchen is the central point, meeting place and the action station from morning to night. Aesthetically the design of the kitchen is of course important to set the tone for the rest of the interiors however its the functionality that makes a kitchen truly well designed. Applying the best layout, choosing the right materials and appliances, designing the most functional joinery and storage solutions for both the scale of the kitchen and the individual needs of the homeowner are all vital to a successful kitchen design. We take a look at 10 of the best kitchen designs in Australia to give you some epic design inspiration and ideas for your own kitchen. 
Lightwells House in Avalon in New South Wales and designed by Ian Bennett Design Studio. The light timber and soft eucalyptus green joinery of this kitchen reflect its environment with smooth, clean lines throughout and ample storage for minimal styling.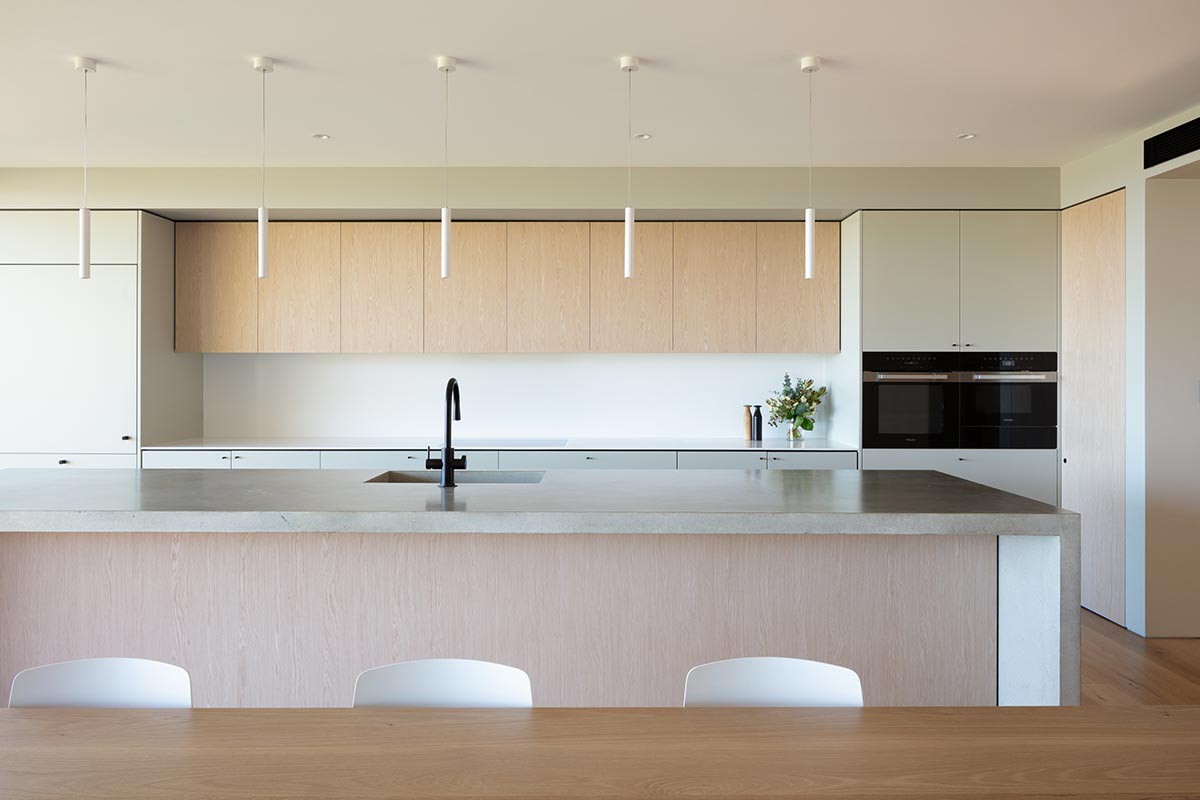 Ivy Lane Residence in Launceston, Tasmania. Designed by Cumulus Studio, this award winning kitchen boasts multiple preparation stations, additional pantry space and dramatic lighting to accentuate the high gloss dark finish.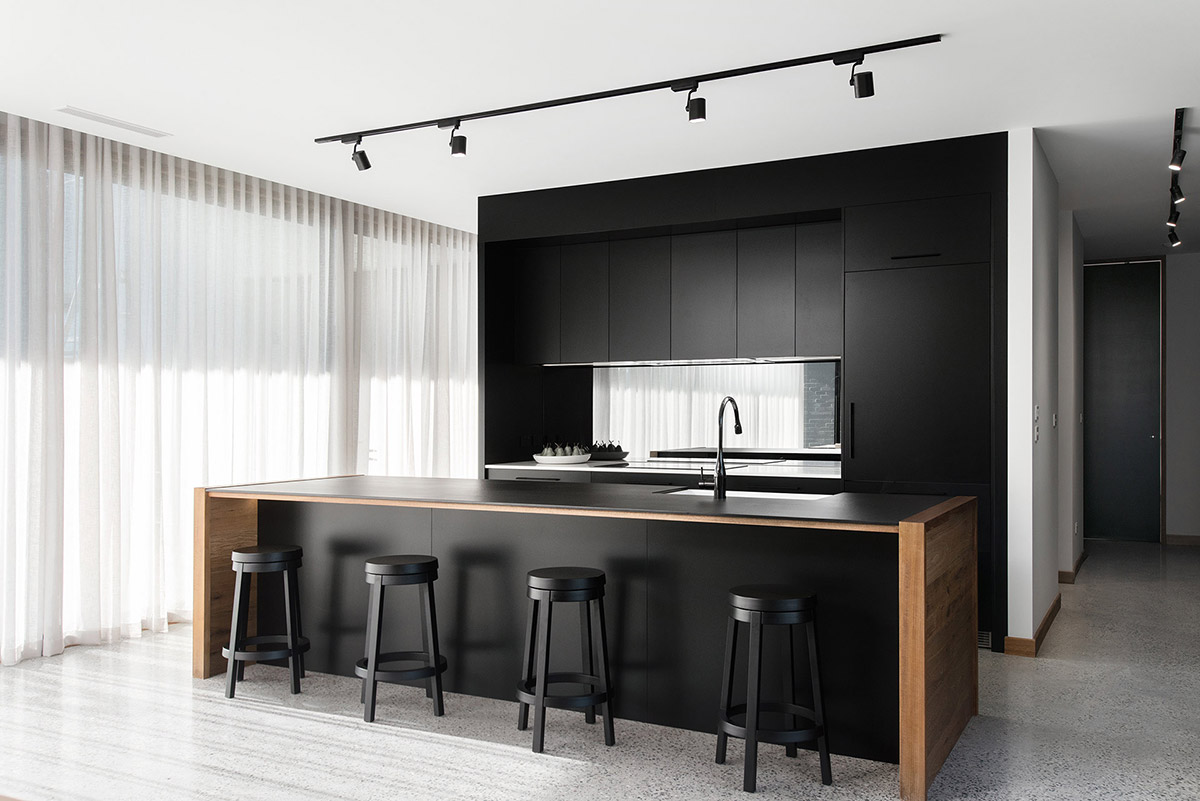 Hampden Road House in Battery Point, Tasmania. Designed by Archier features a hero slab of travertine and custom steel joinery. The selection of materials is what makes this kitchen a stand out including its extension of the kitchen bench and downdraft rangehood.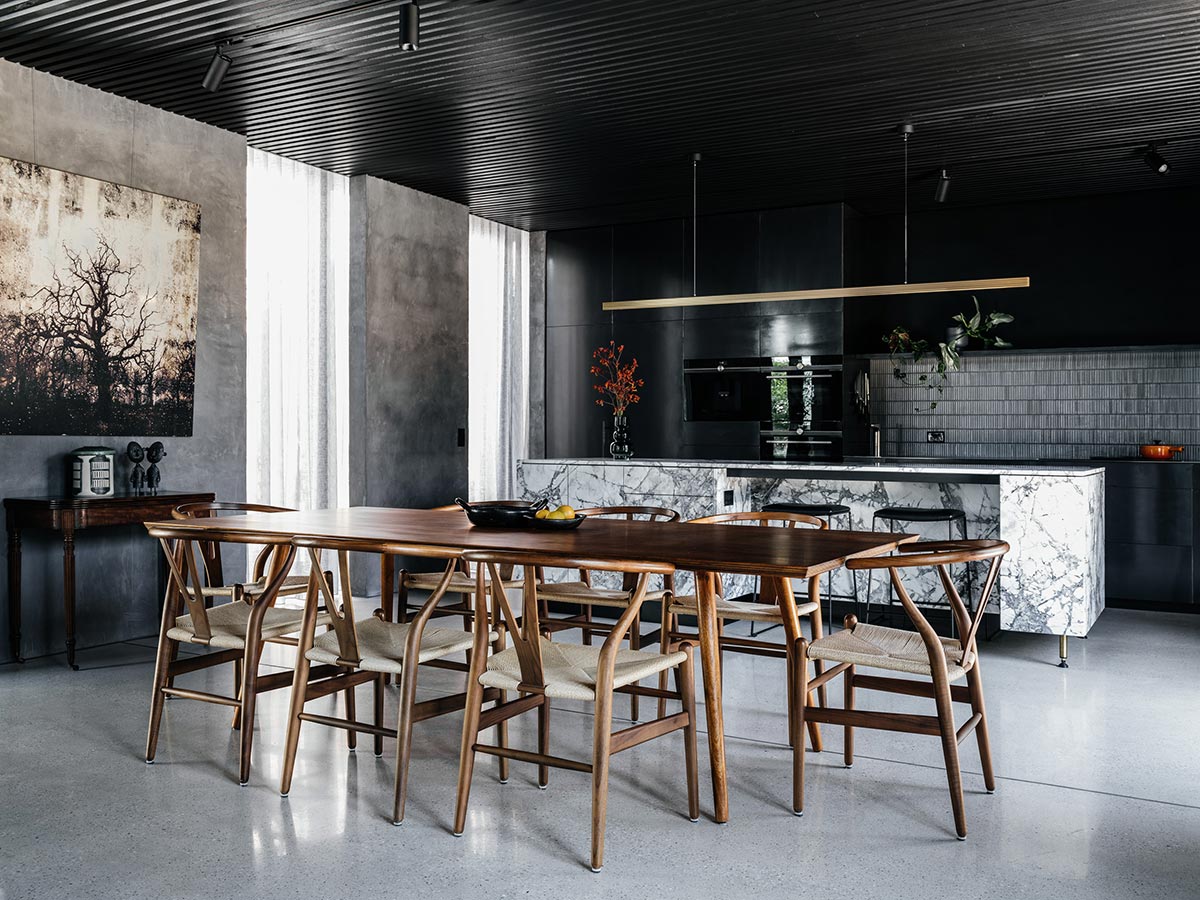 Arcos in Brisbane's suburb of Paddington. Designed by Joe Adsett Architects, this is an exercise in scale and grandeur. Large exaggerated curves, forms and bench space allow for a seamlessly endless design that flows fluidly into the living and dining areas.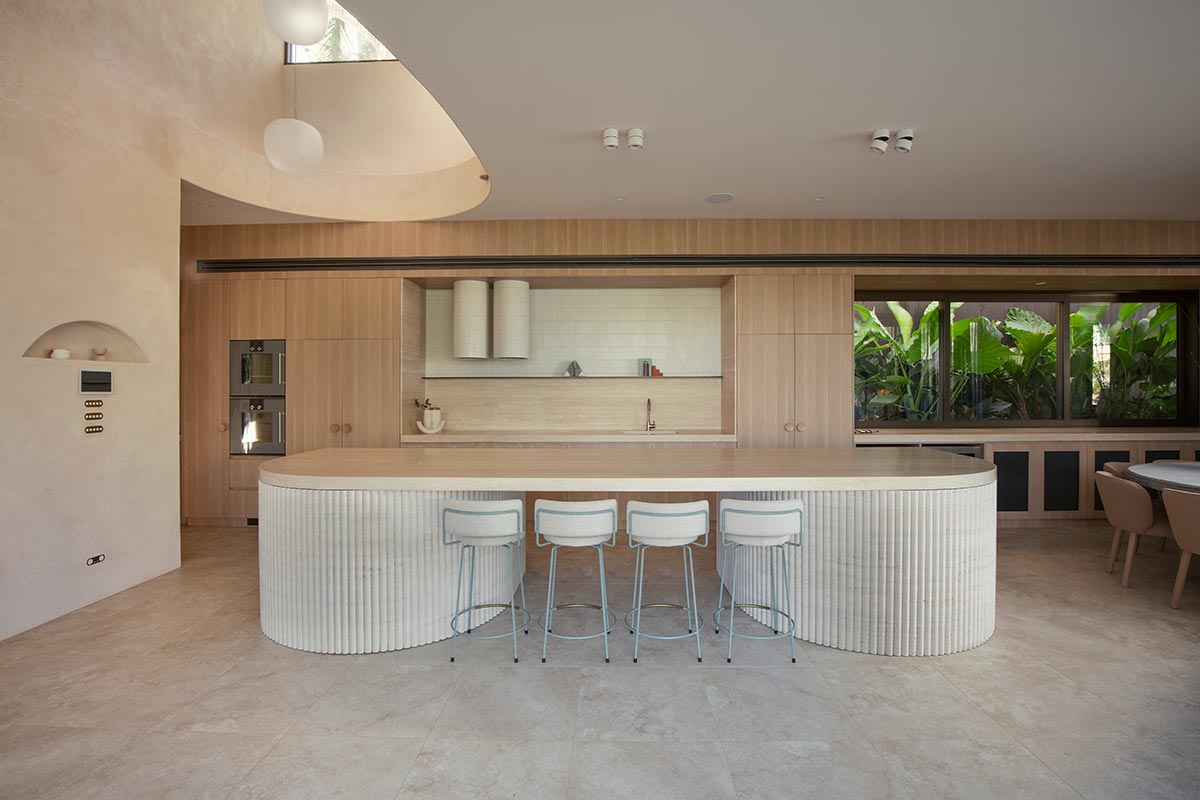 Prahran House in Melbourne, designed by Technē Architecture is a modest size kitchen with a secret weapon, its dual preparation butler's pantry directly behind allowing the front facing kitchen to remain uncluttered and ready for cocktails.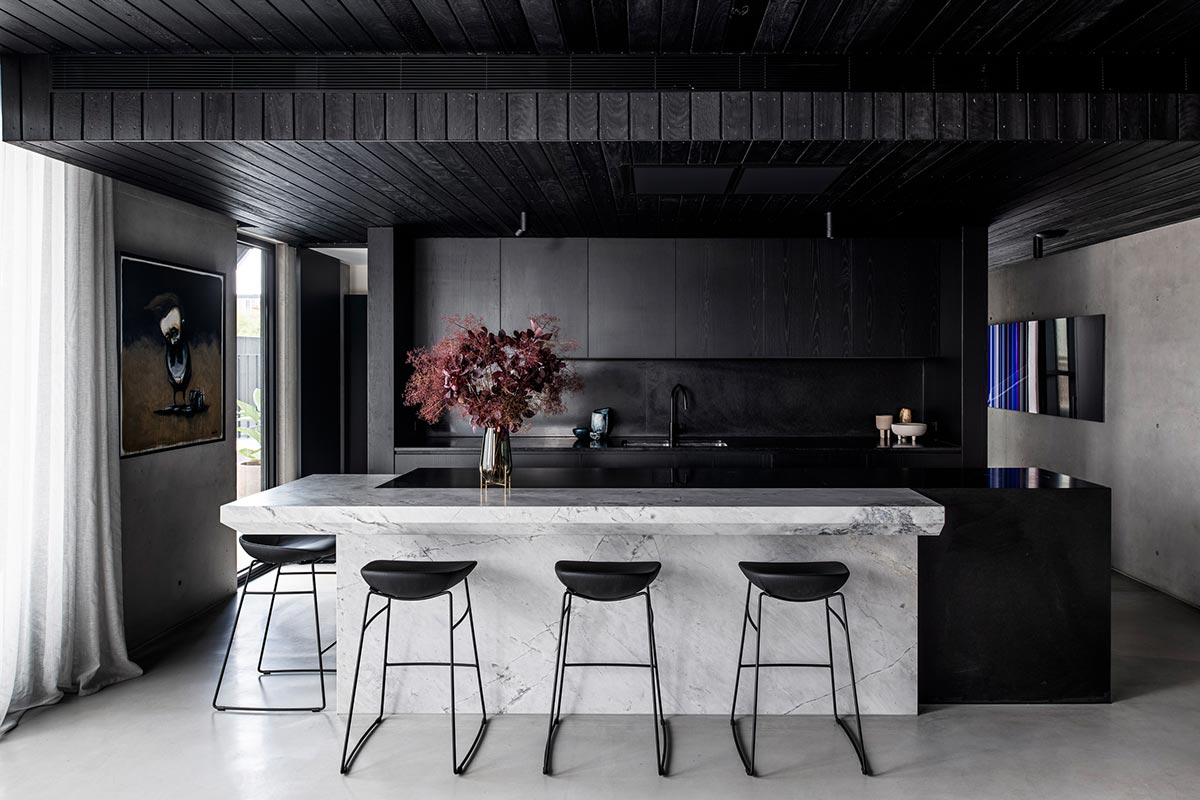 Barwon Beach House in coastal Victorian town, designed by Hayley Pannekoecke is an interiors delight. Its rich and warm interior finishes are met with a family designed layout featuring a long island bench that doubles as a main dining table as well as a generous adjacent pantry for cleaning, preparation and further storage.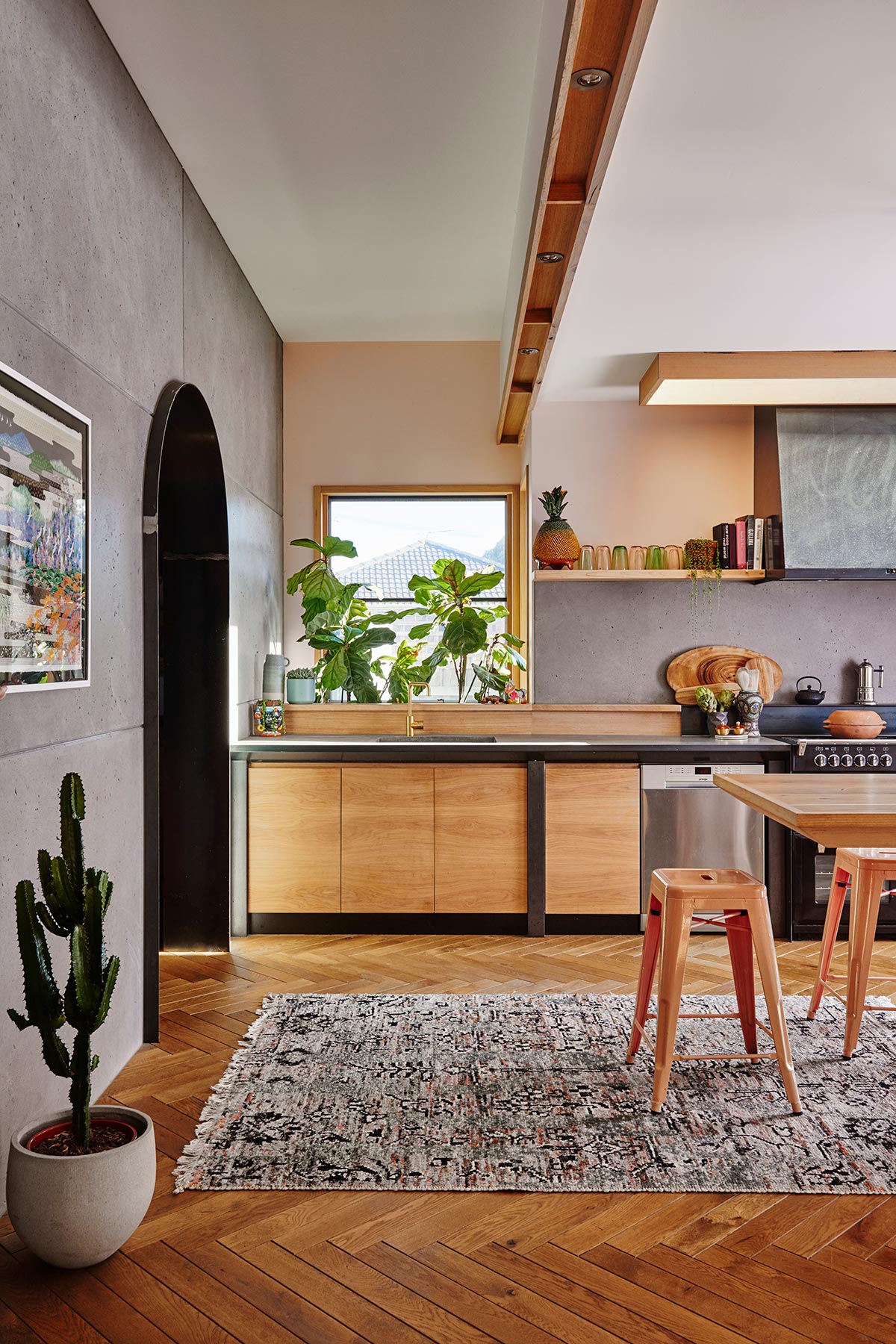 Swanston Street House in Melbourne, designed by Robert Simeoni Architects is marble heaven. For a homeowner with Italian heritage it was all about the drama, the marble and the entertainment.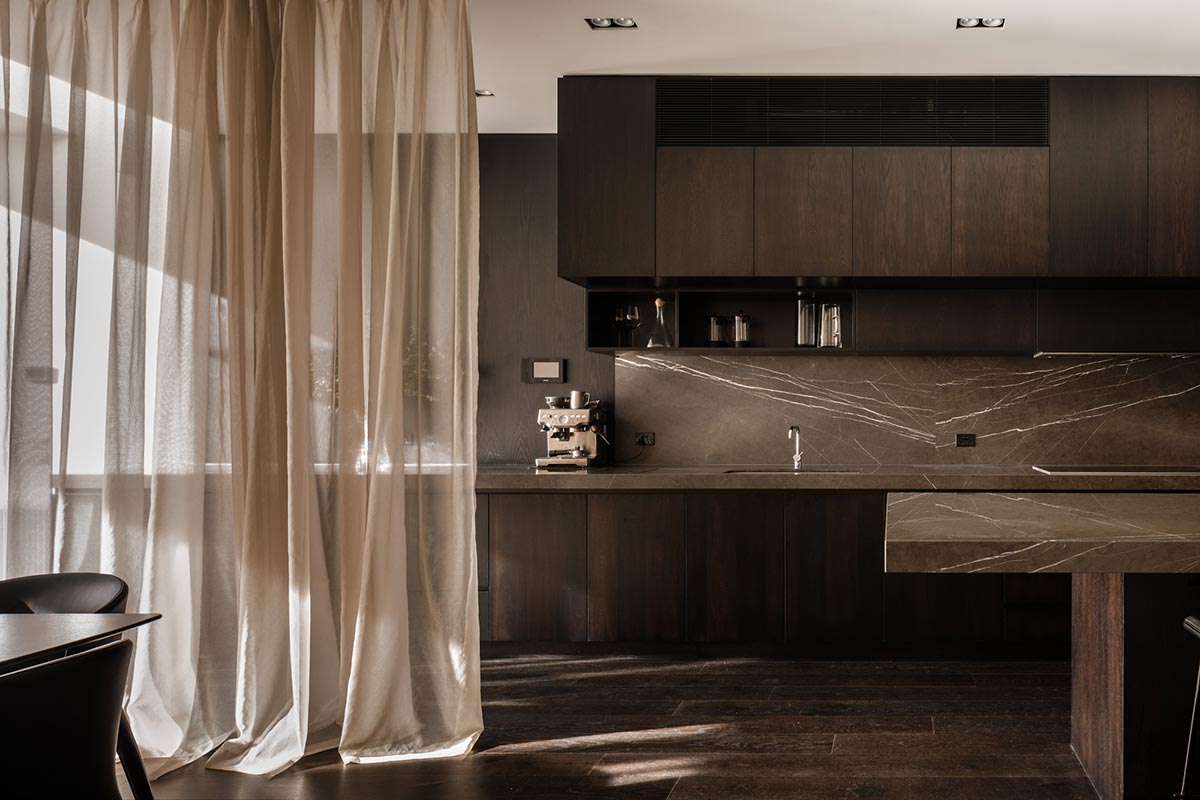 Maritimo in Elwood, Melbourne designed by Lisa Buxton Interiors. This kitchen is modest in size but ample in finishes. Material selection is key with a natural palette of stone and grey. Maximising the space with clever storage and well proportioned bench space.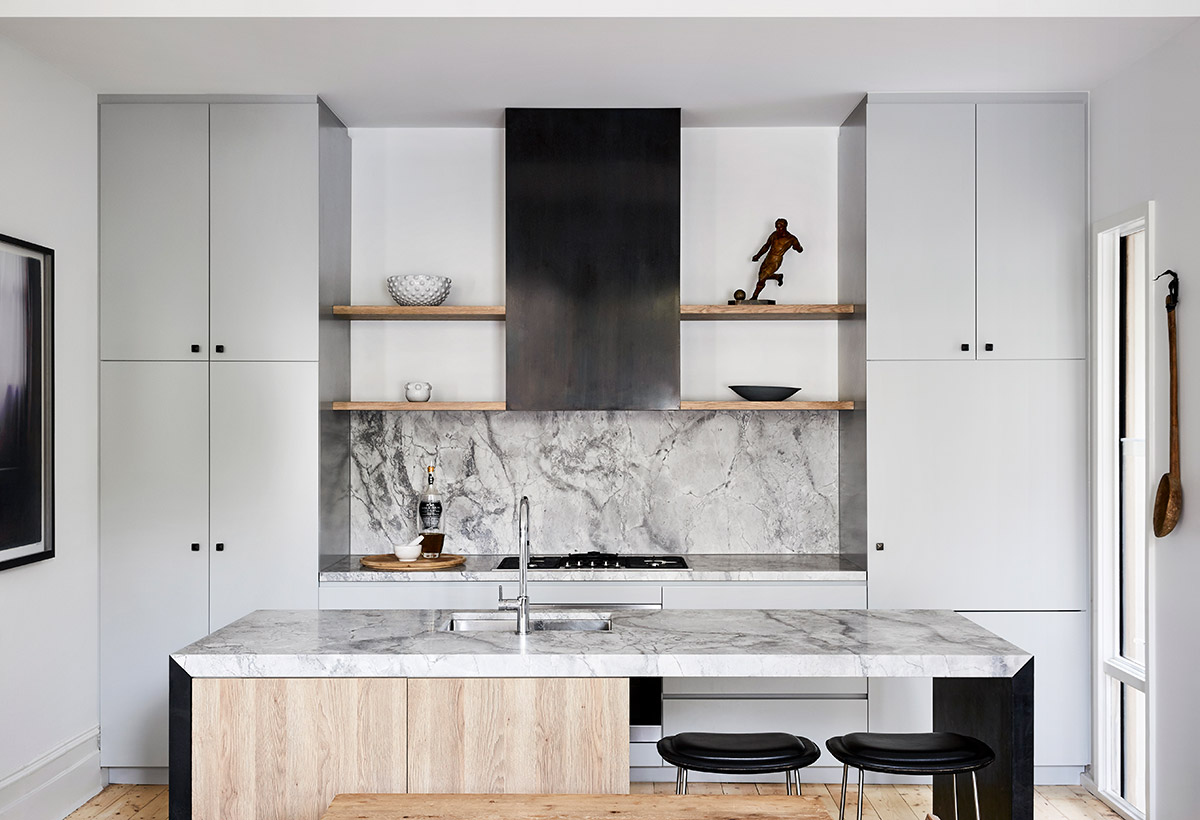 A+M Houses overlooking Fairlight in Sydney is a minimalist masterstroke. Designed by Marston Architects this kitchen has two sides, accessed from sliding timber panel doors left to right. Its concept revolves around a small living mentality and being able to close off elements of the home not in use.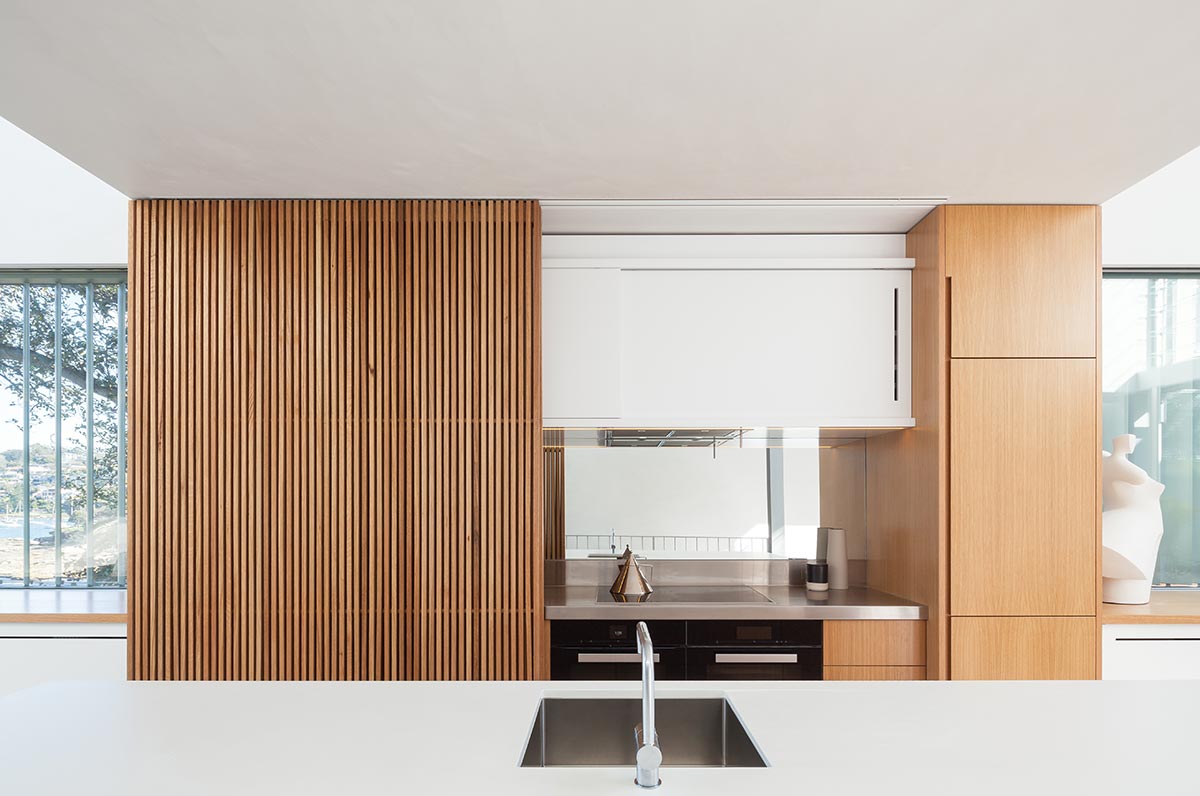 Hunter Street in Malvern, Melbourne is from Sketch Building Designs. A true family style kitchen with generous proportions. Celebrated with a lightwell above, the well light kitchen houses an extended island bench with two butlers pantry. One pantry is accessible for every day whilst the other serves as additional storage and preparation space for entertaining guests including bi-fold windows that open to the courtyard.