There's a not-so-little gem of an old 'cottage' in Paddington, Brisbane that you should know about. Arcos is a 1946 Queensland weatherboard cottage that has been redesigned and rebuilt by Graya and Joe Adsett Architects. This part Queenslander, part Spanish villa home has incredible grandeur yet still manages to be friendly. Let's take a closer look…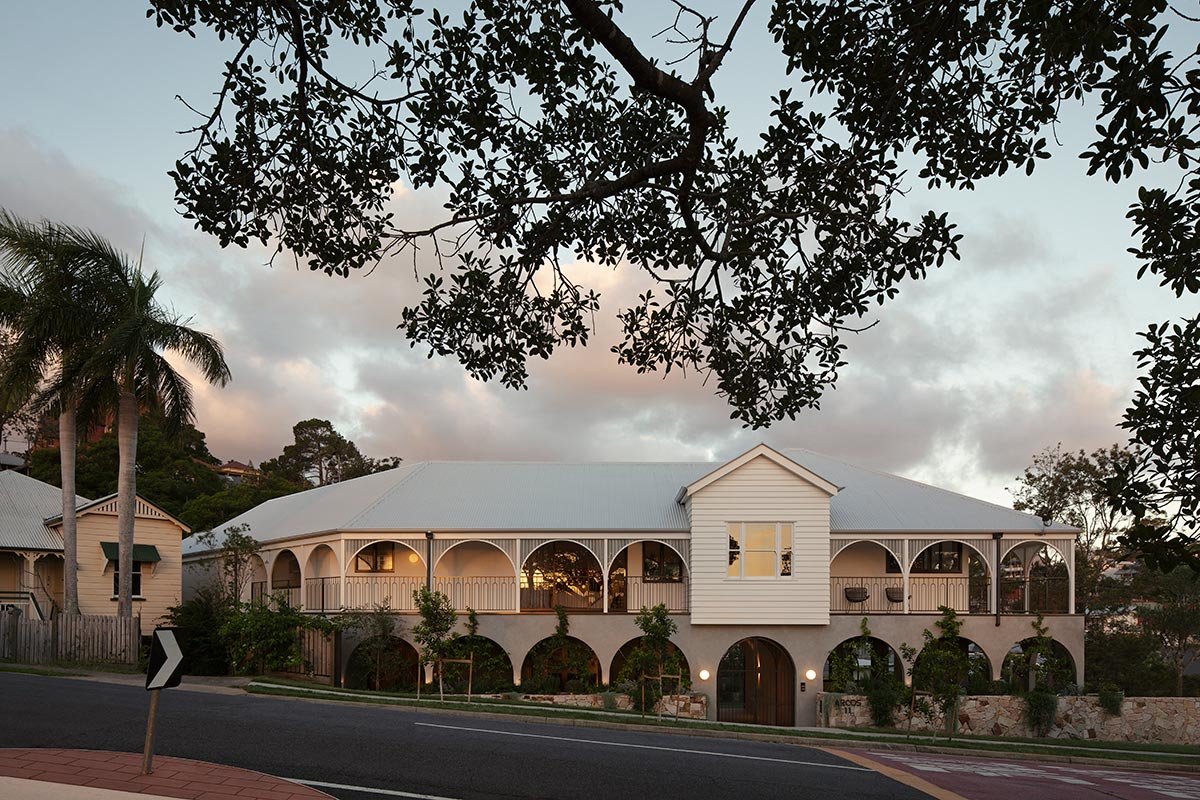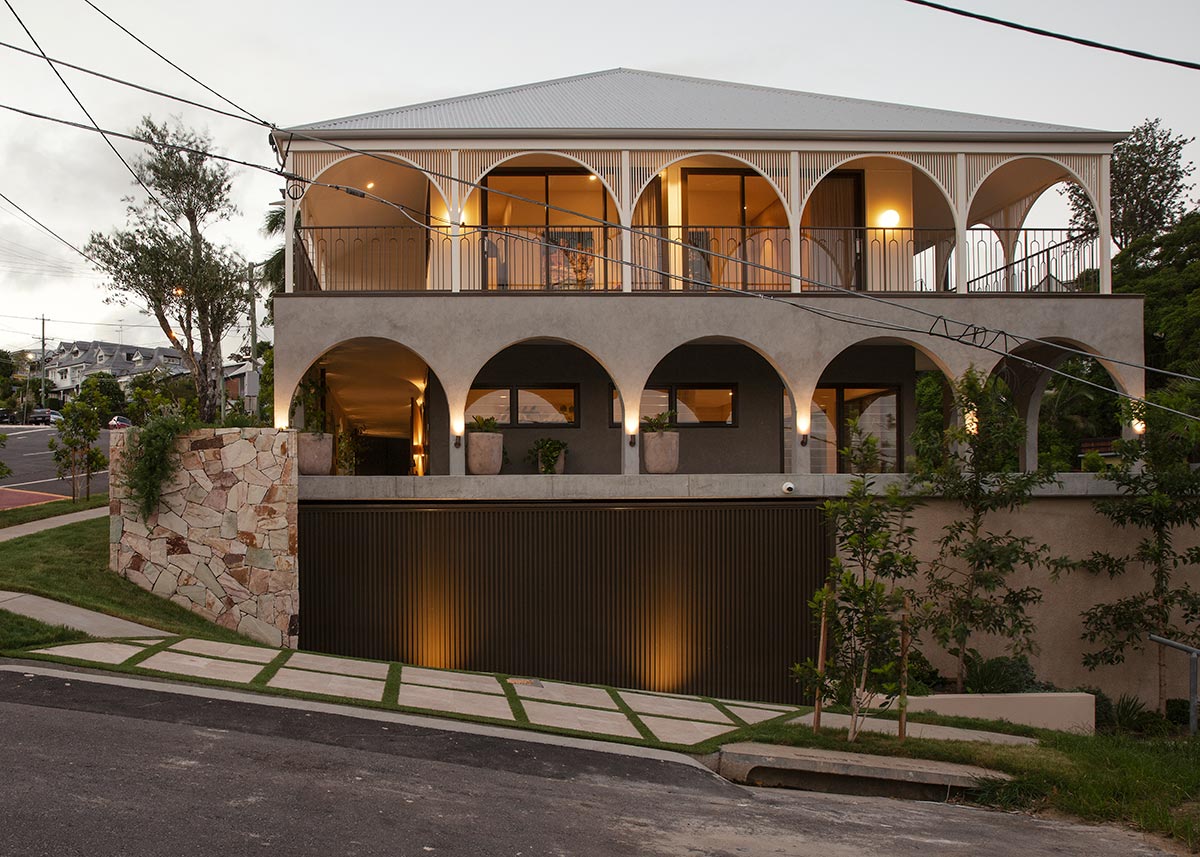 The original cottage has been raised and rebuilt which presents the stunning home with incredible views from every angle. It blends the traditional Queensland architecture with Spanish villa features to create this striking, yet soft space.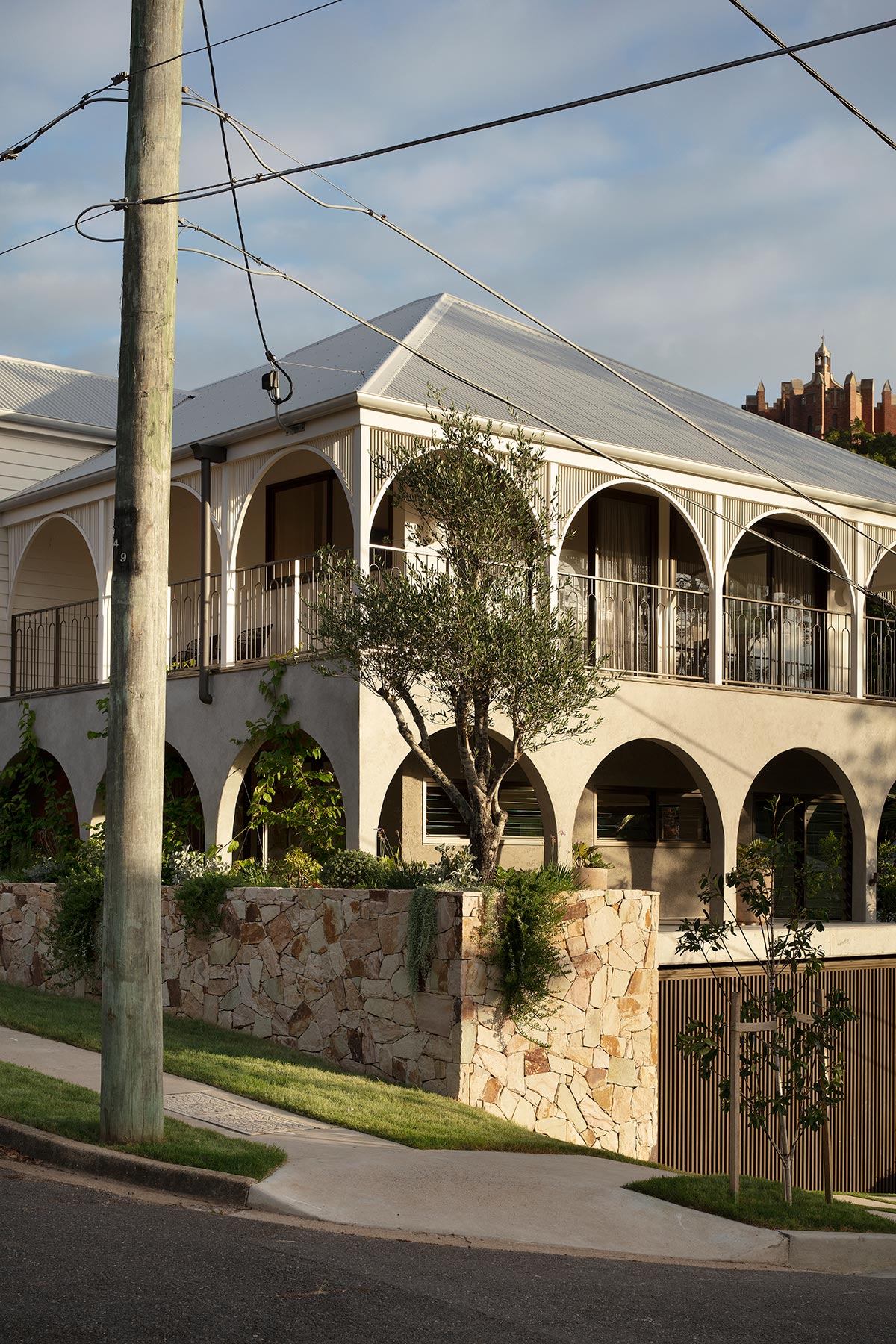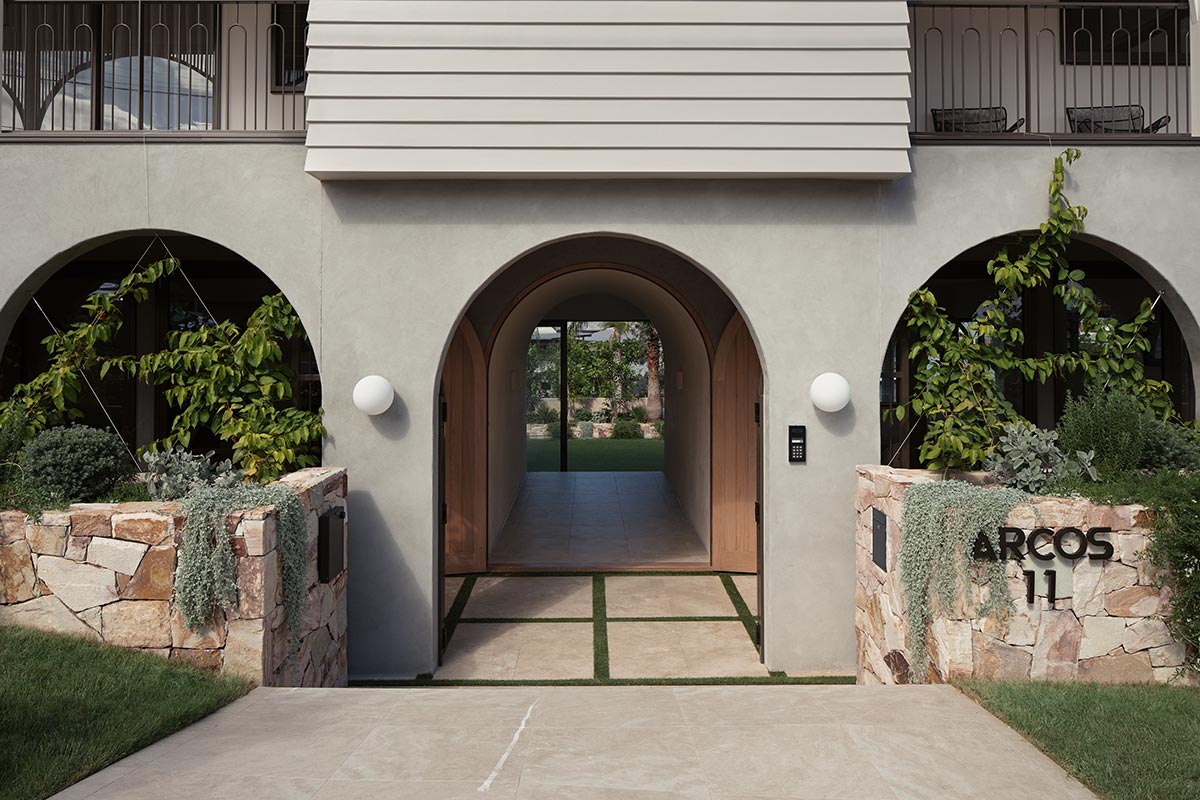 You'll want to find out for yourself what it feels like to be welcomed by the friendly archways at this house. We saw them on the exterior, in the dramatic entrance, and literally in every room of the house. This home has an interior which exudes warmth and openness – perfect for hosting gatherings at home without it feeling cramped or overbearing. It has a sense of hospitality that can't be missed.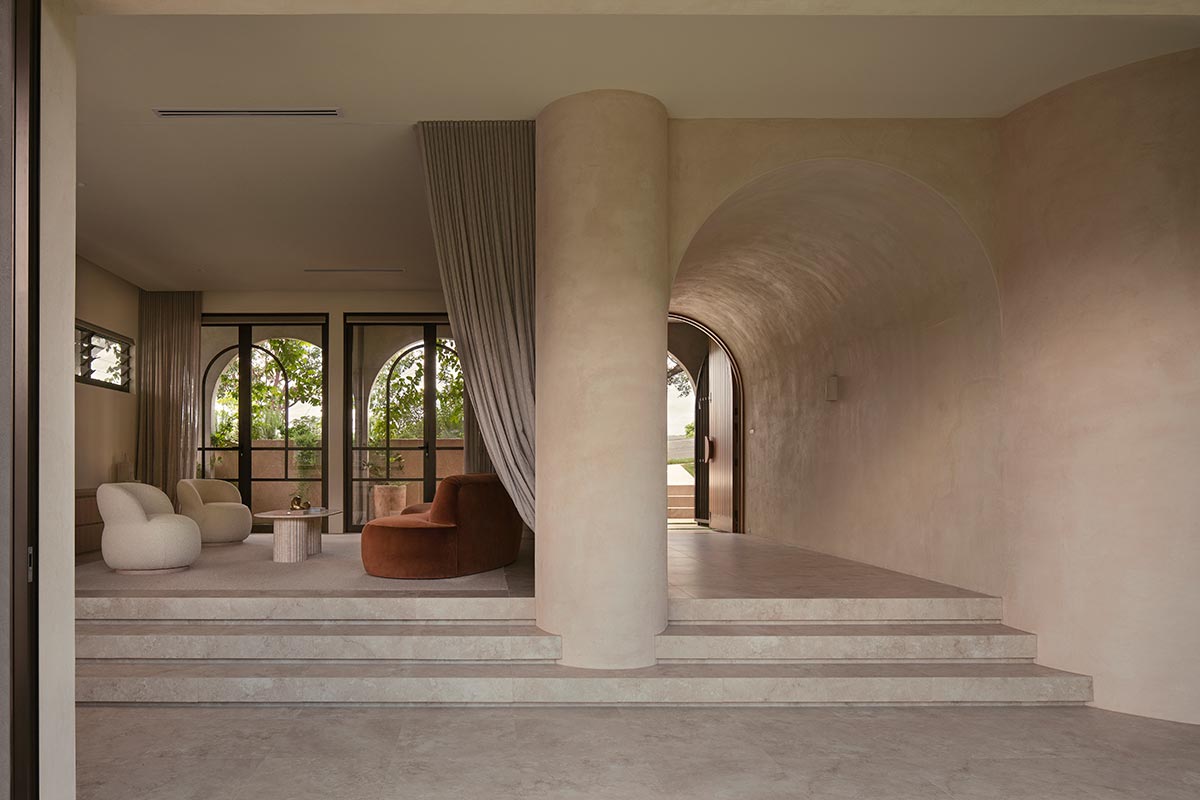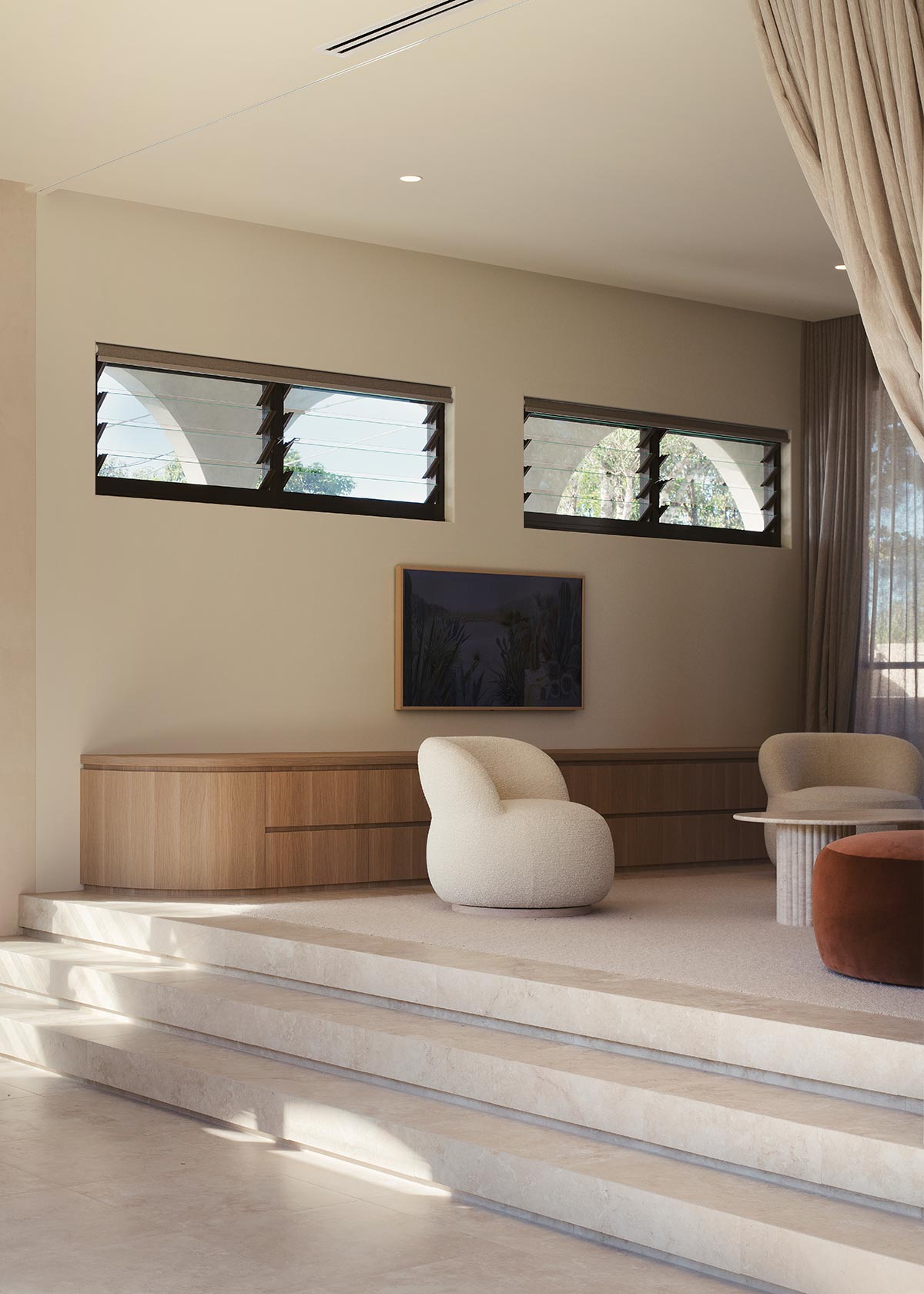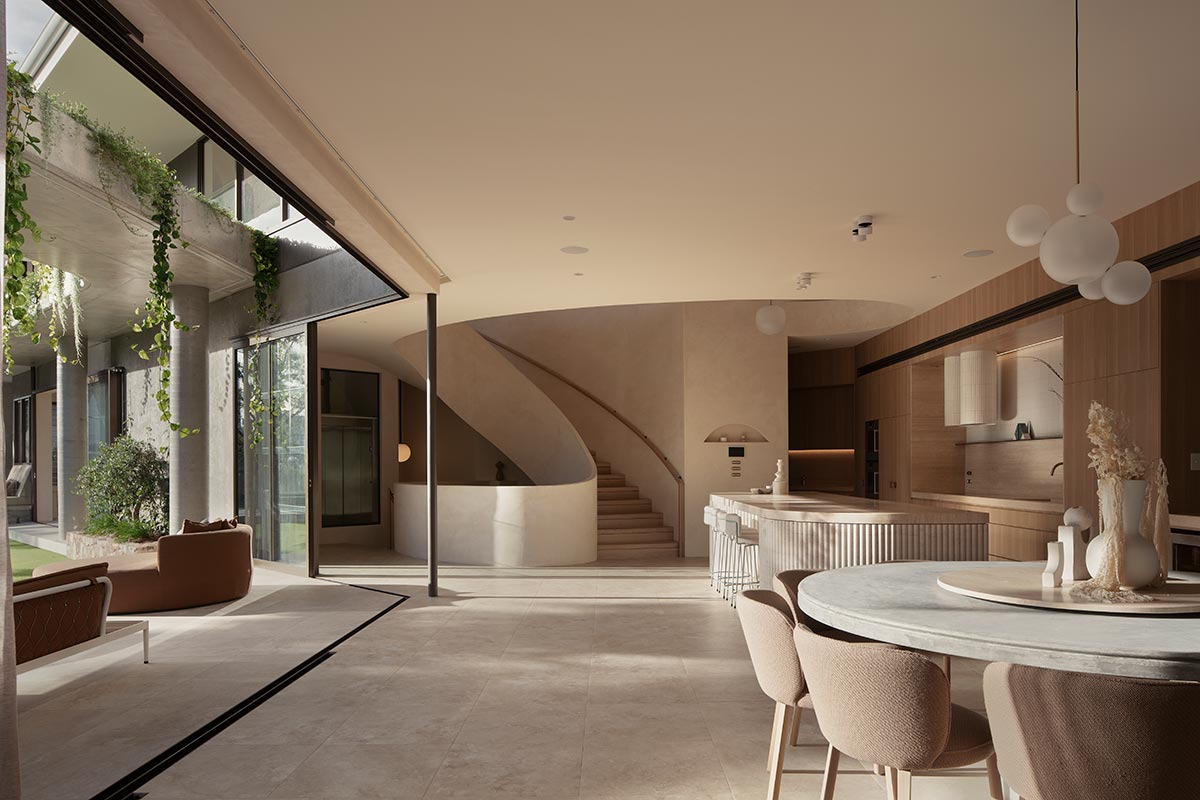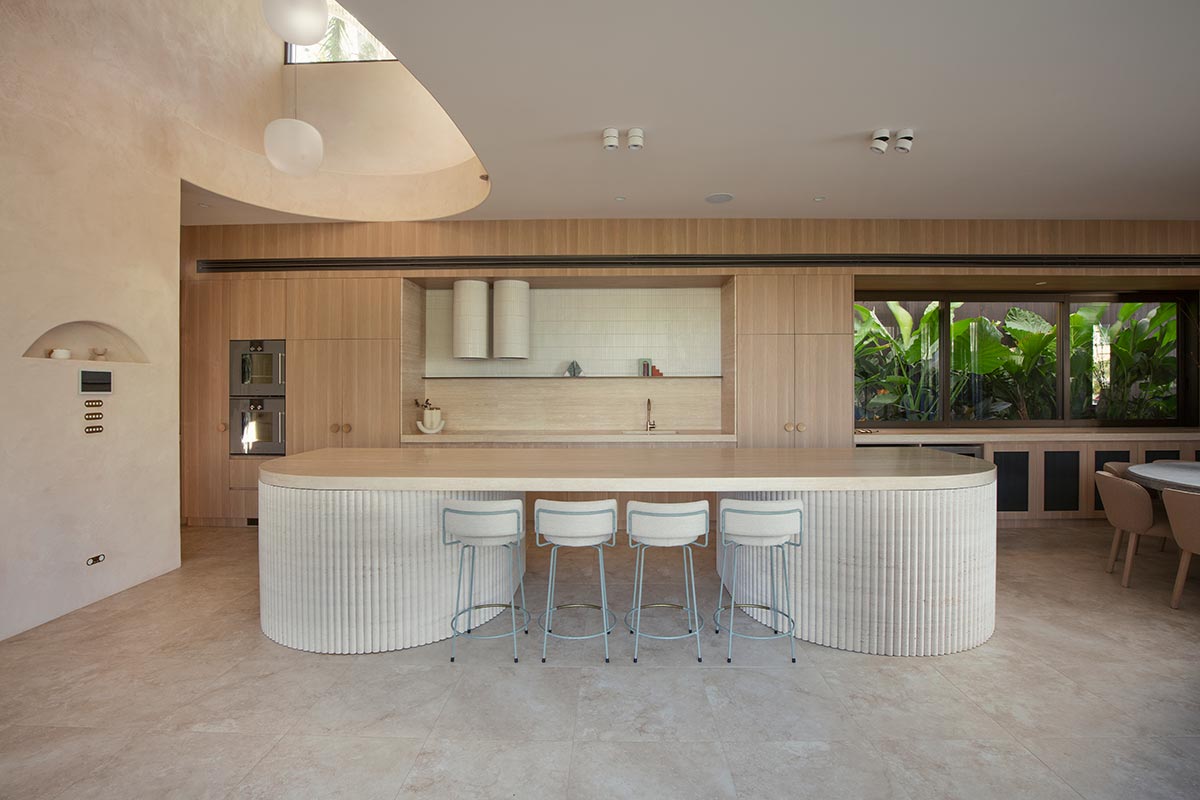 The interior of Arcos is not what you would expect when you see the house from outside. It has a certain vibe to it that I can't quite describe but makes me feel comfortable and at peace. The interior wall finishes throughout the house and the Mediterranean style is prevalent.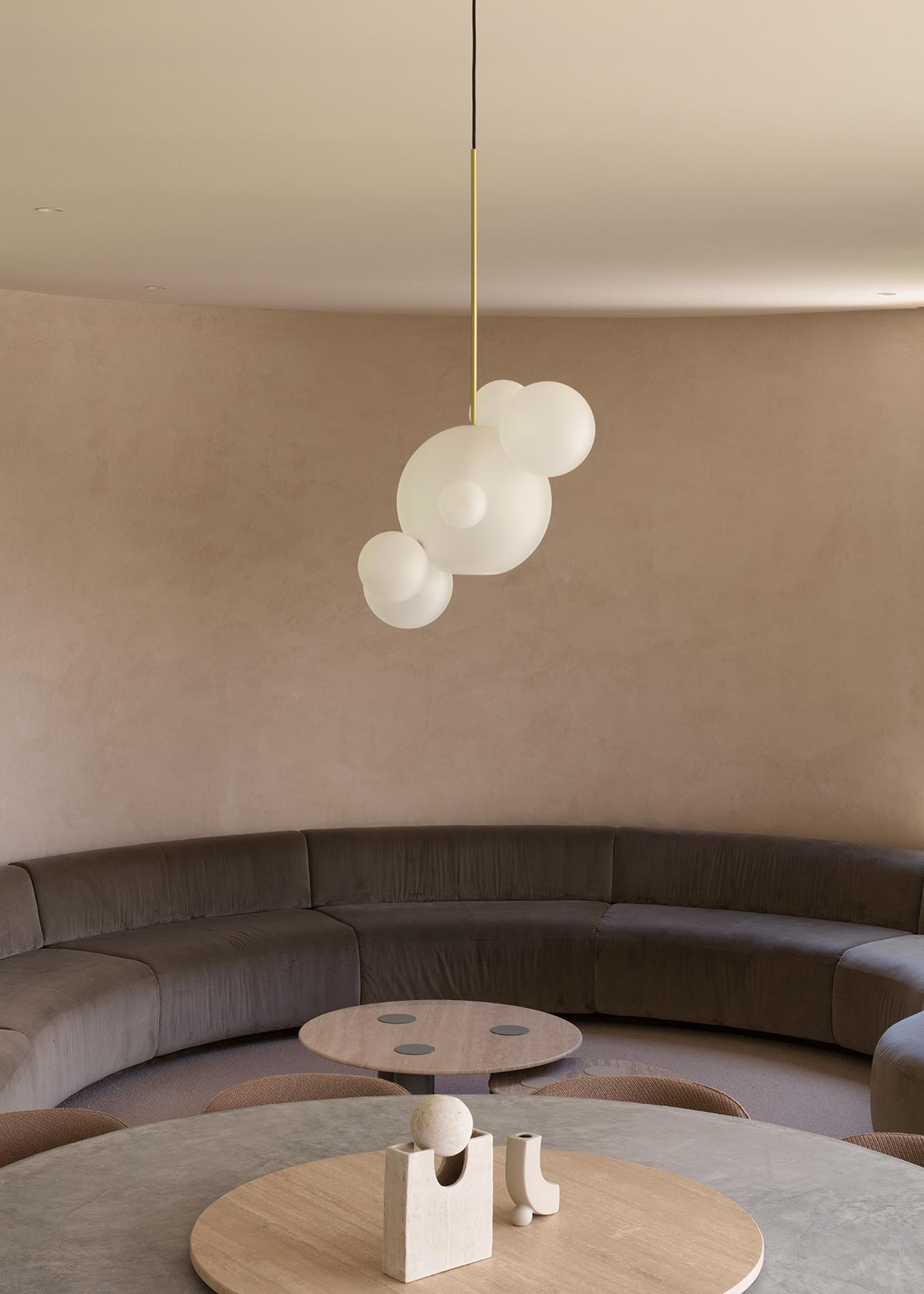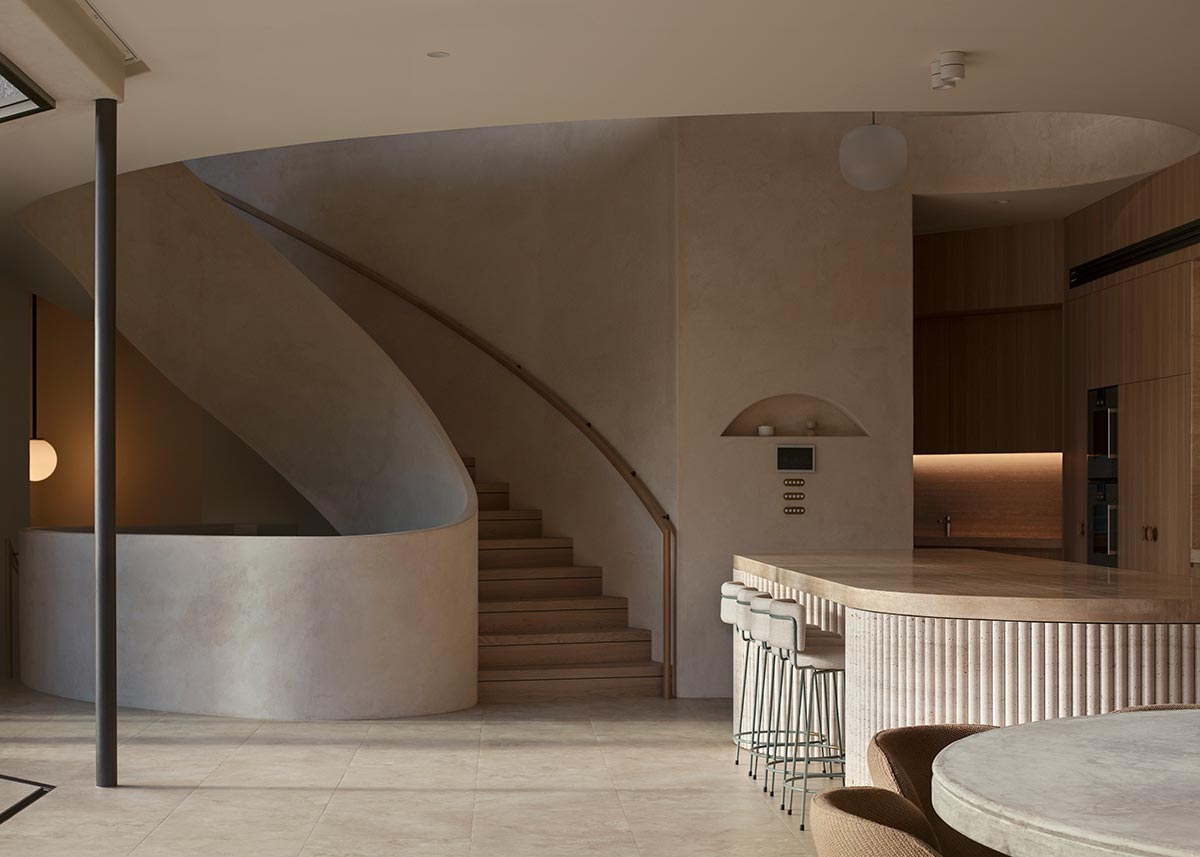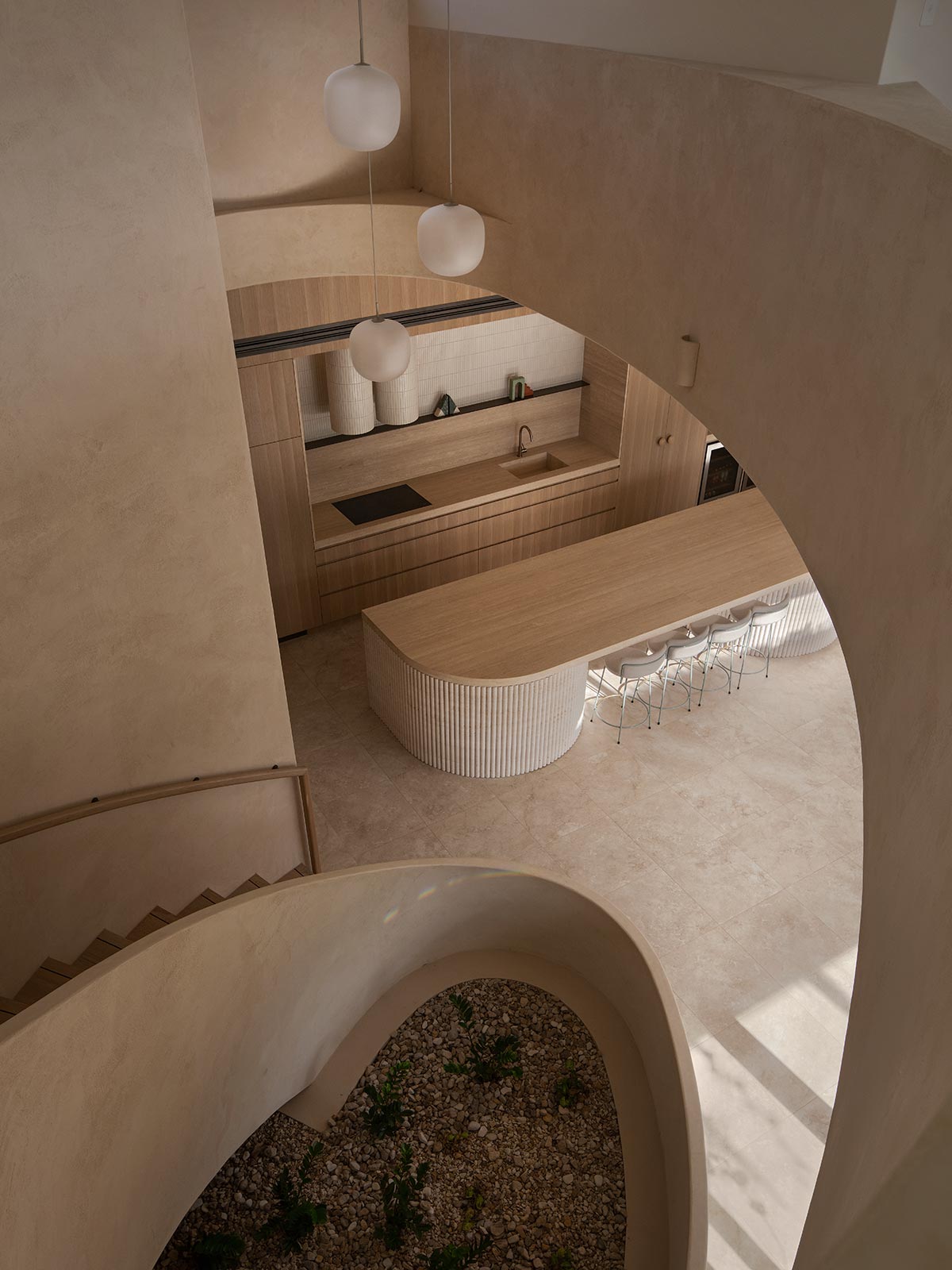 Aptly named 'Arcos', this house features arches and curves everywhere. In the sofas, in the seating, in the coffee tables, in all of its furniture, even down to every piece of art on its walls! This building is a masterpiece of tactility. The curves create an inviting sense that you can't help but be enveloped by, and the rendered surfaces ads a softness to the building.. The staircase's sweeping curves provide a dramatic focal point for the light that plays on the interior walls.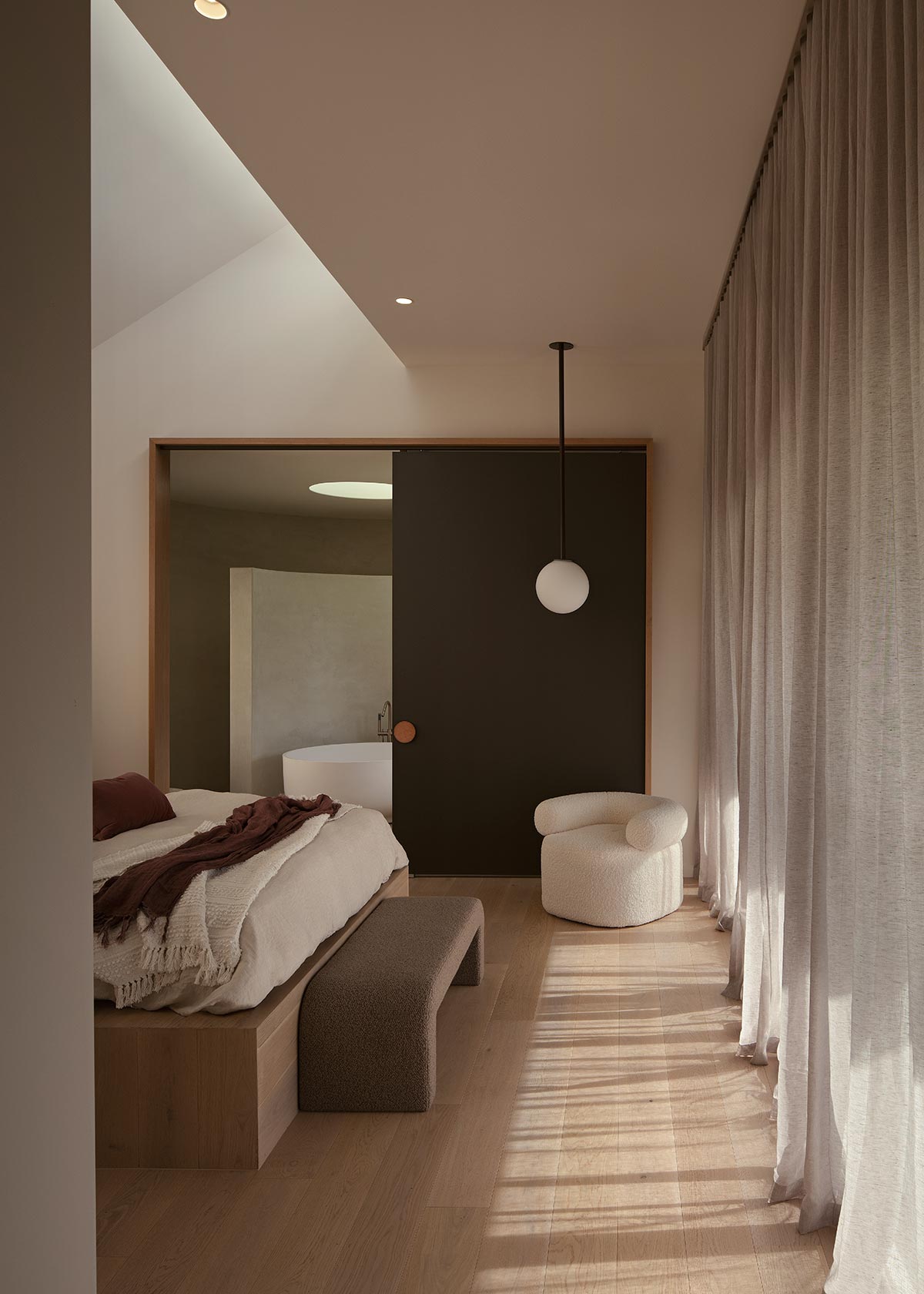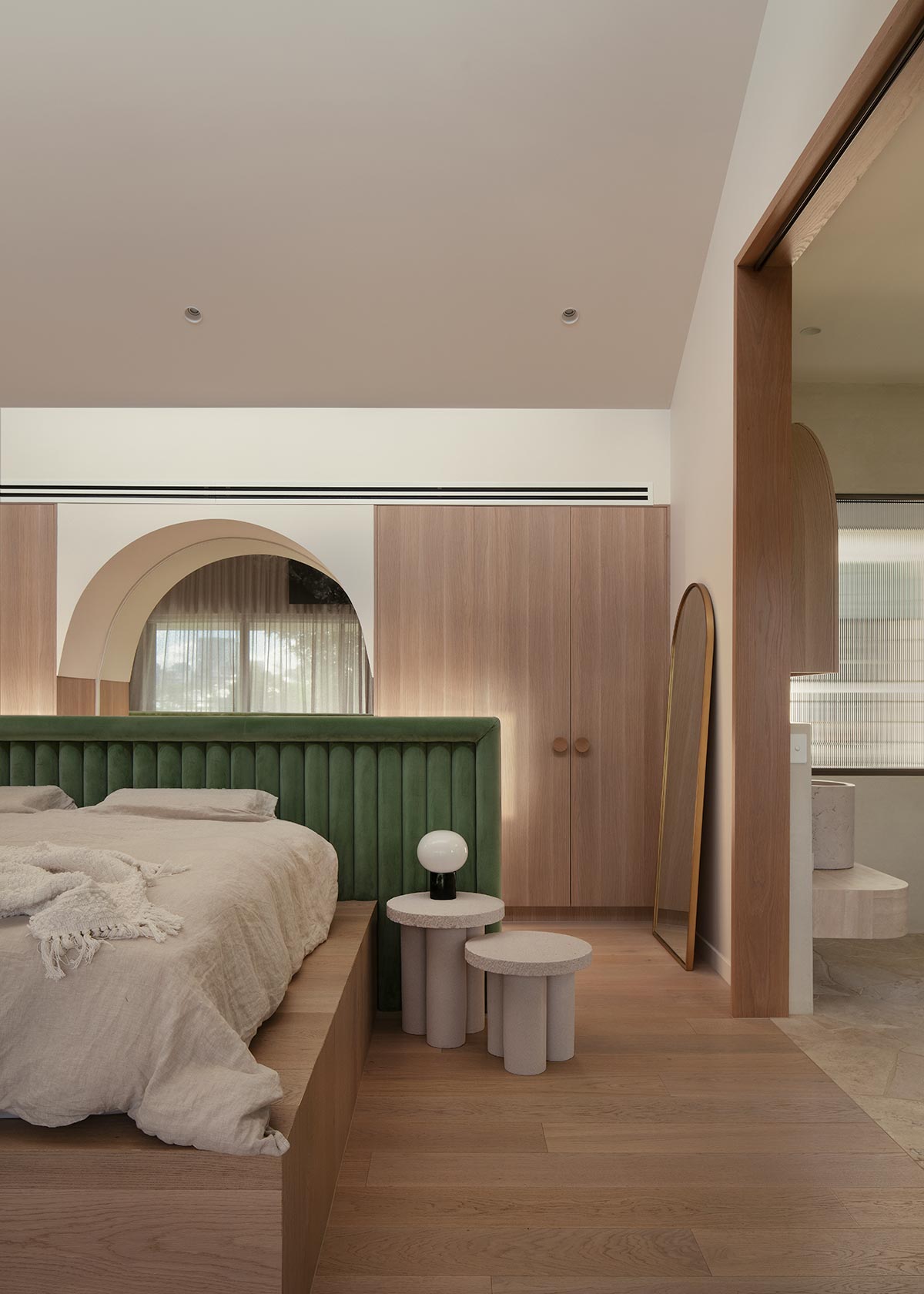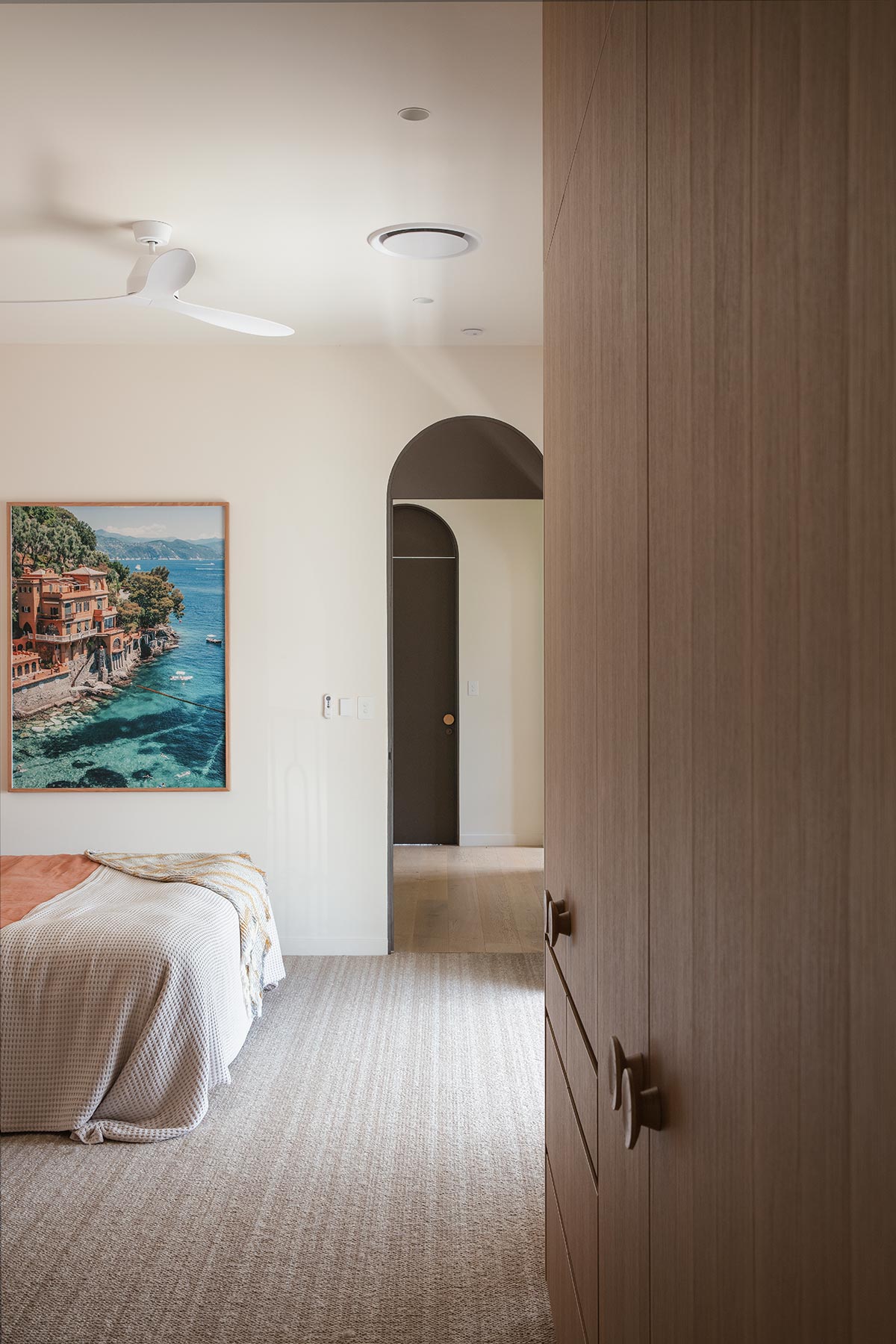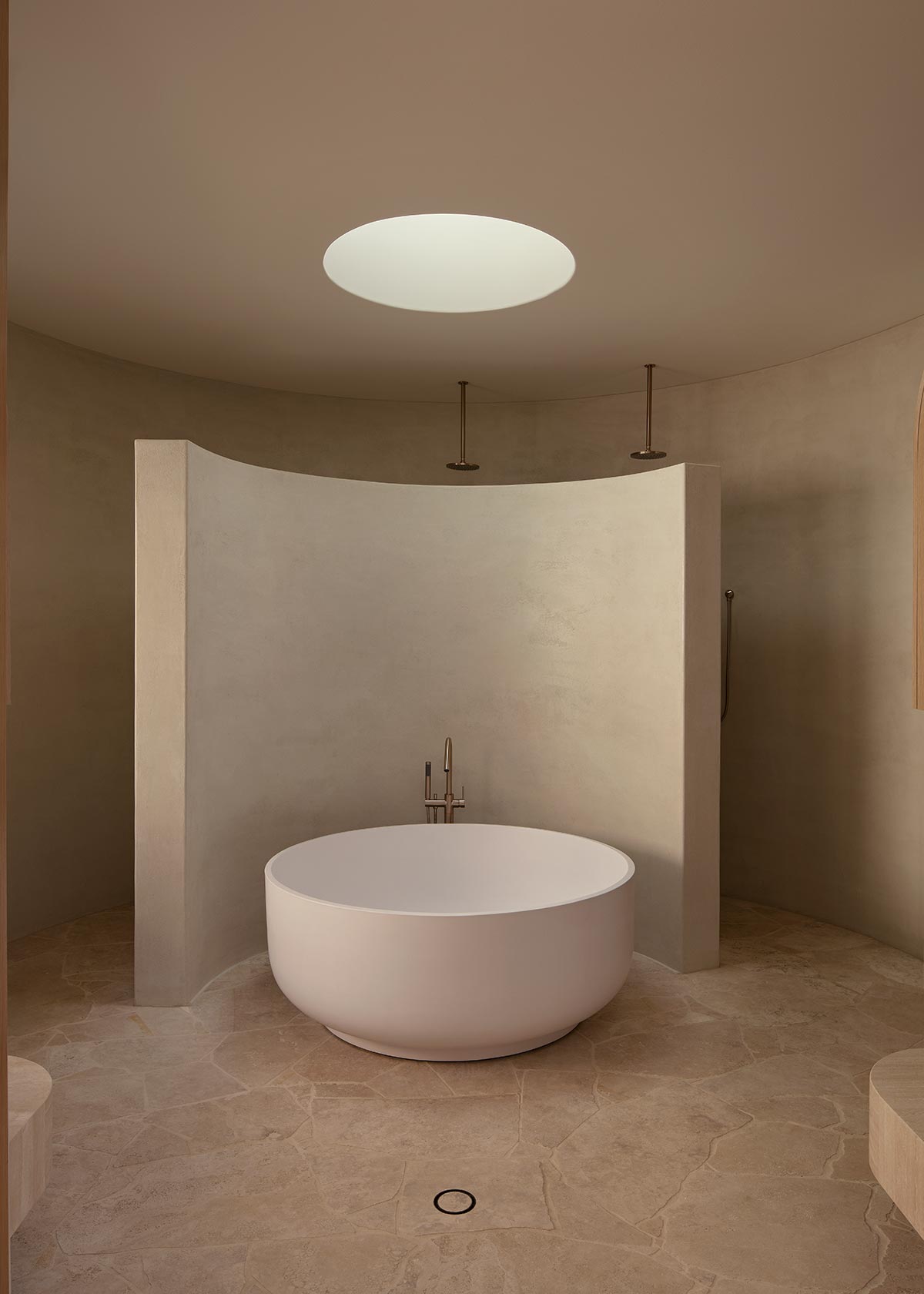 Each of the five bedrooms has a calm and considered ambience. From its understated elegance to sophisticated glamour, there's something for everyone here. It's amazing how the team managed to incorporate a sense of unity and cohesion into the spaces, even when new materials and multiple themes were introduced.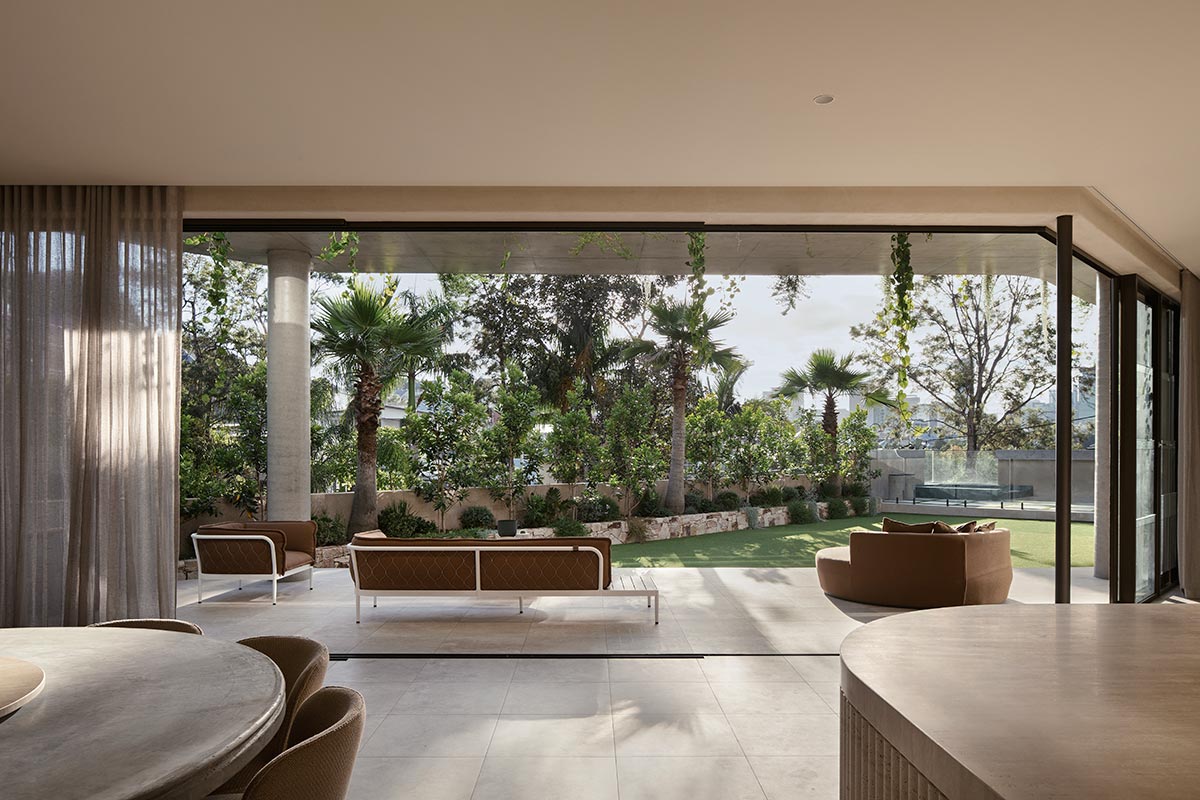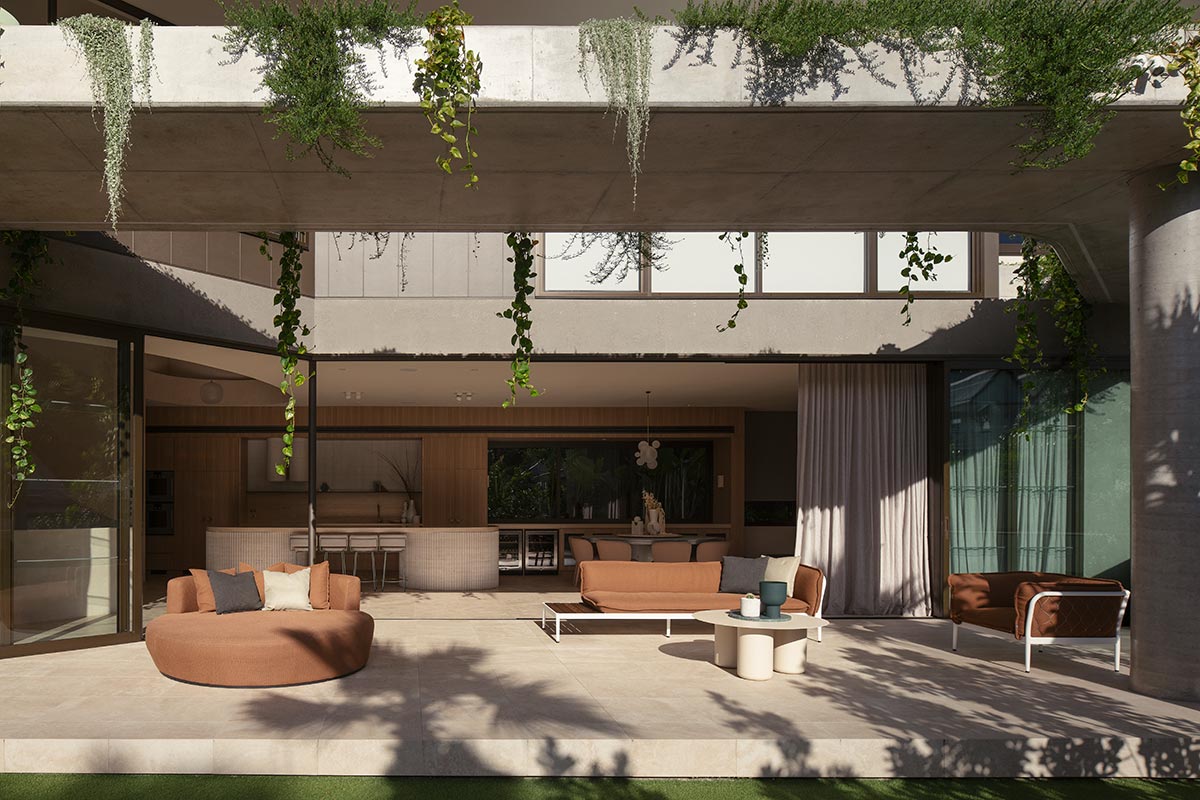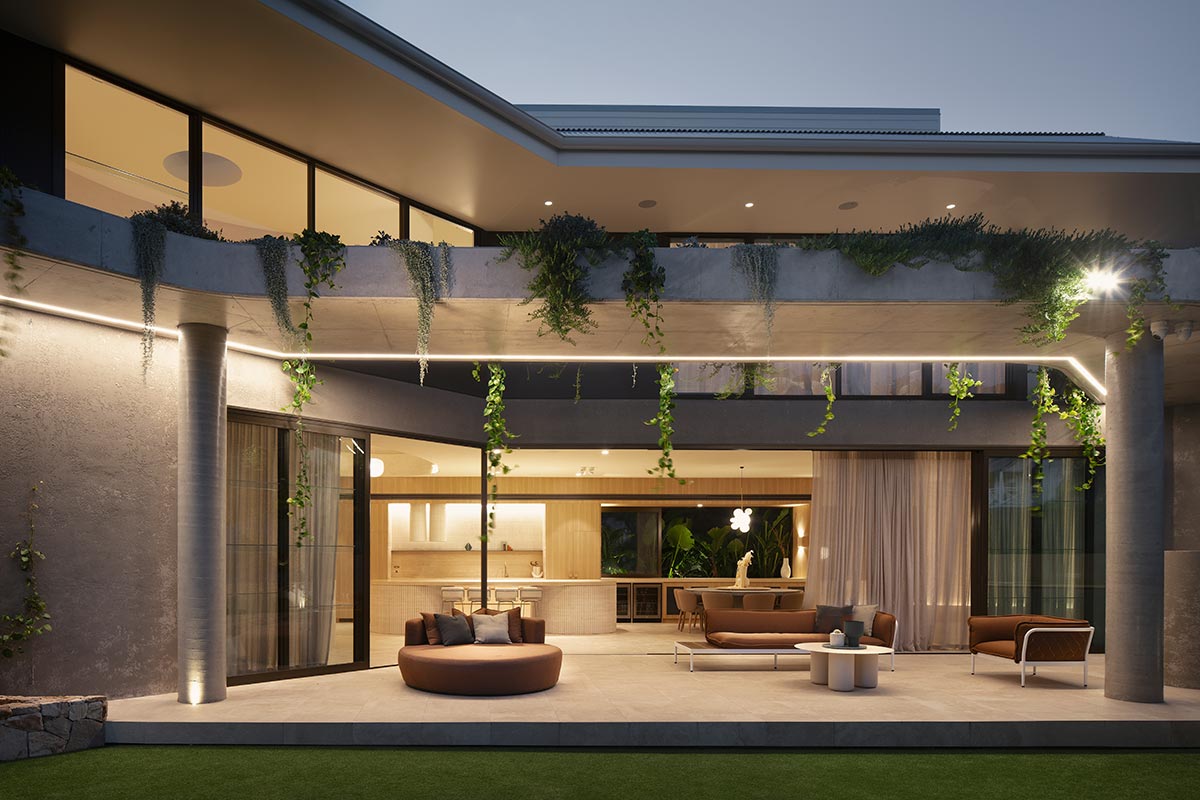 With carefully positioned lighting that highlights some main design features, the home's pool and courtyard come alive at dusk. The team decided to give this area a very modern feel that contrasted with the character-filled facade, so they used lights in an interesting way. The courtyard is not only a great place for inhabitants to gather and hang out, but also has space available for BBQs, making it the perfect entertainment pad.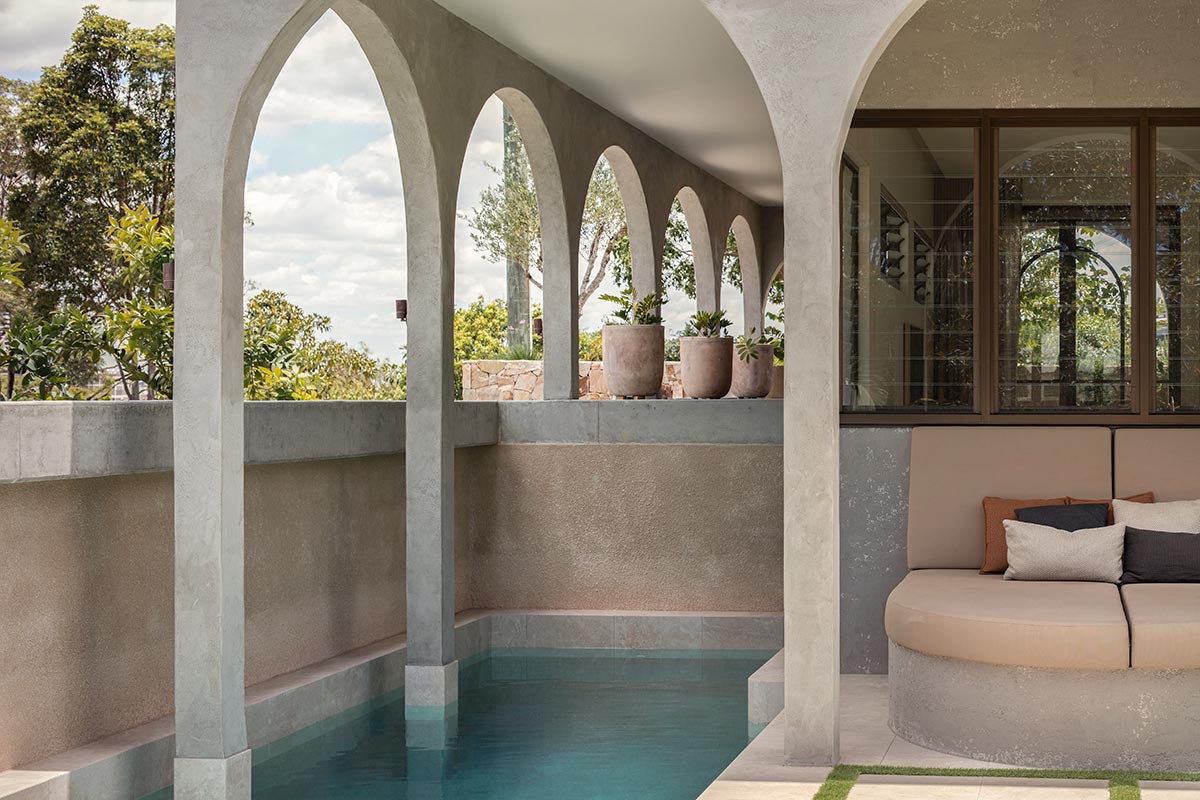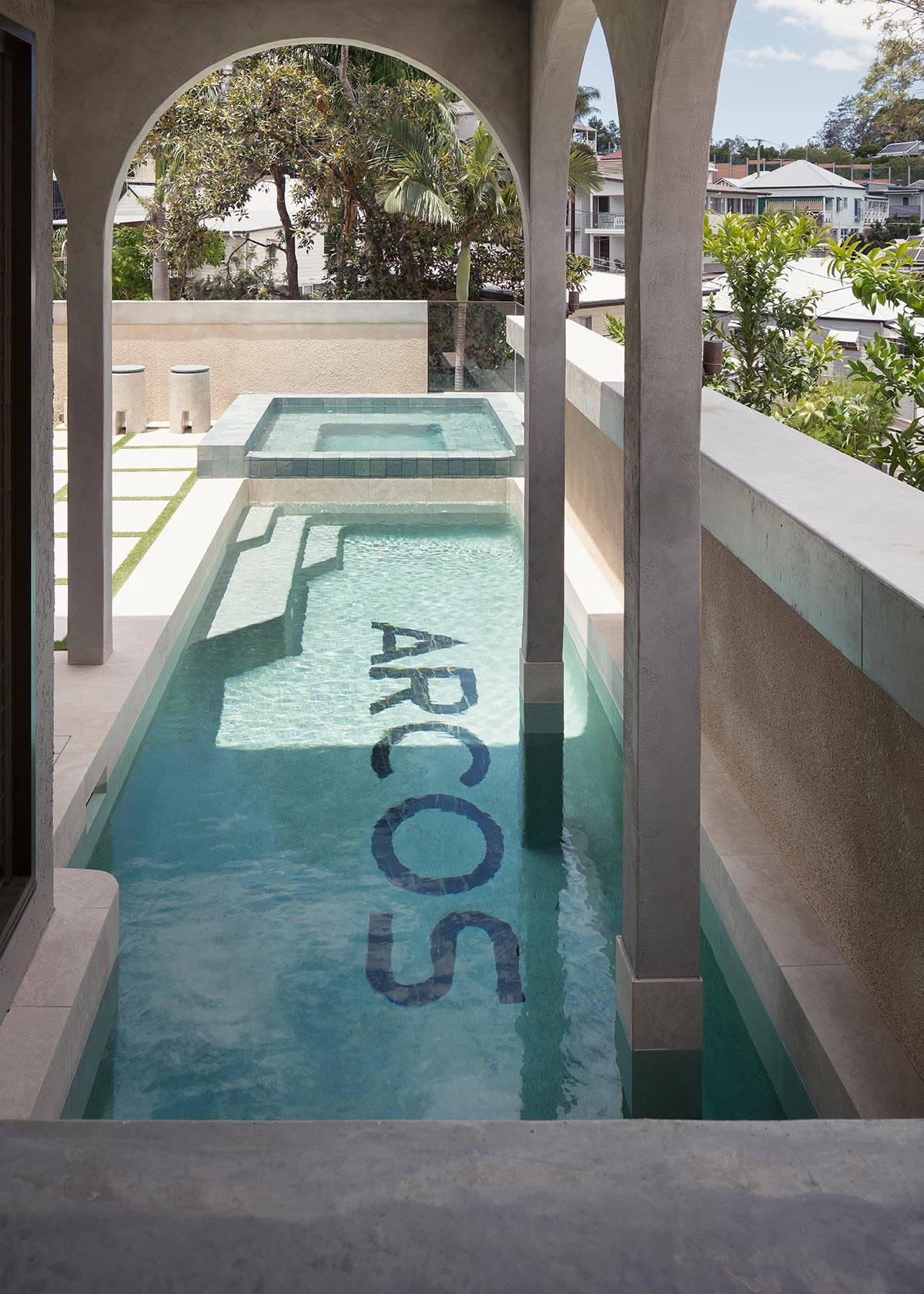 Home to Graya's managing director Robert Gray and his wife Meghan, Arcos is a modern take on the classic Queenslander home renovation. It features a series of stunning interior and exterior spaces, allowing the owners to enjoy this pre-war home for many years to come.
House Project: Arcos
Location: Paddington, Brisbane
Builder: Graya
Architect: Joe Adsett Architects
Photographer: David Chatfield
Video Host: Lucy Glade-Wright
Video: Jonno Rodd