The family who commissioned Over Pool House to be redesigned and rebuilt wanted a house that would allow for contemporary family life to play out beyond the formal front rooms of their existing Victorian house. They were also keen to find a way to fully utilise the potential of the rear of the house while staying within the constraints of the existing property. Designed by Jane Riddell Architects, the solution was found in this contemporary design which is both original and innovative. Shall we have a closer look?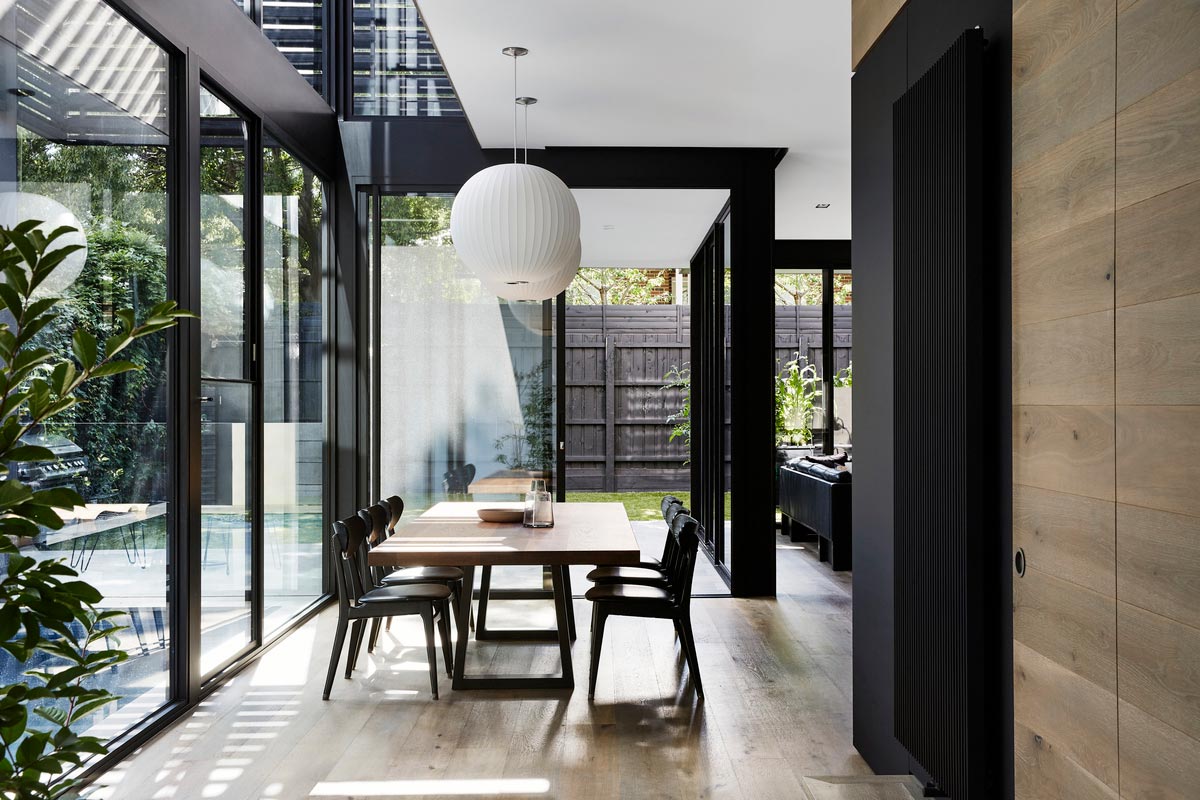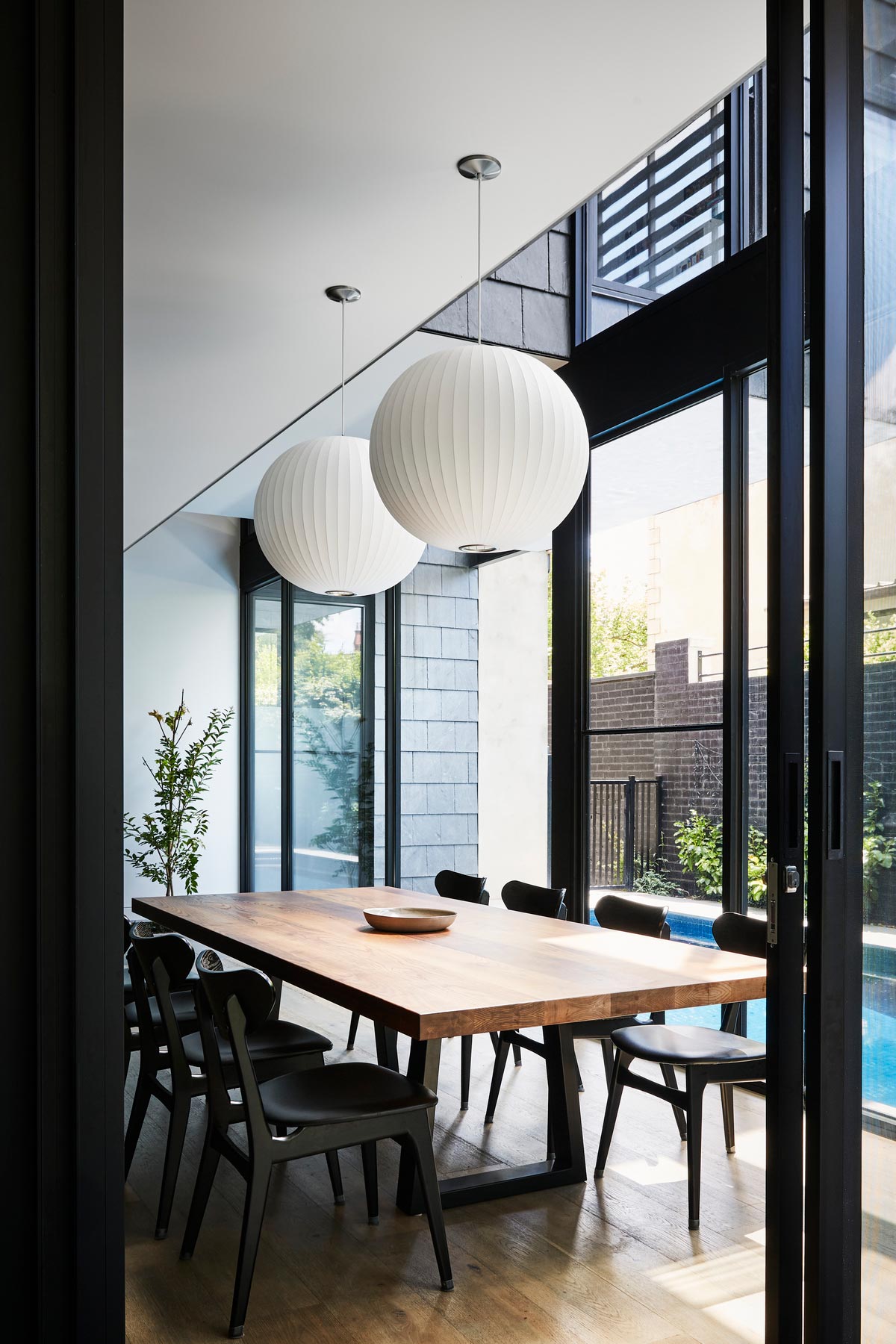 The engagement of new living spaces to the pool was essential to the client's brief, as was maximizing the dialogue between the house and the outdoor environment. The kitchen and casual living/dining areas which have a direct connection with the pool, garden, and north light, were built by partially demolishing the existing house.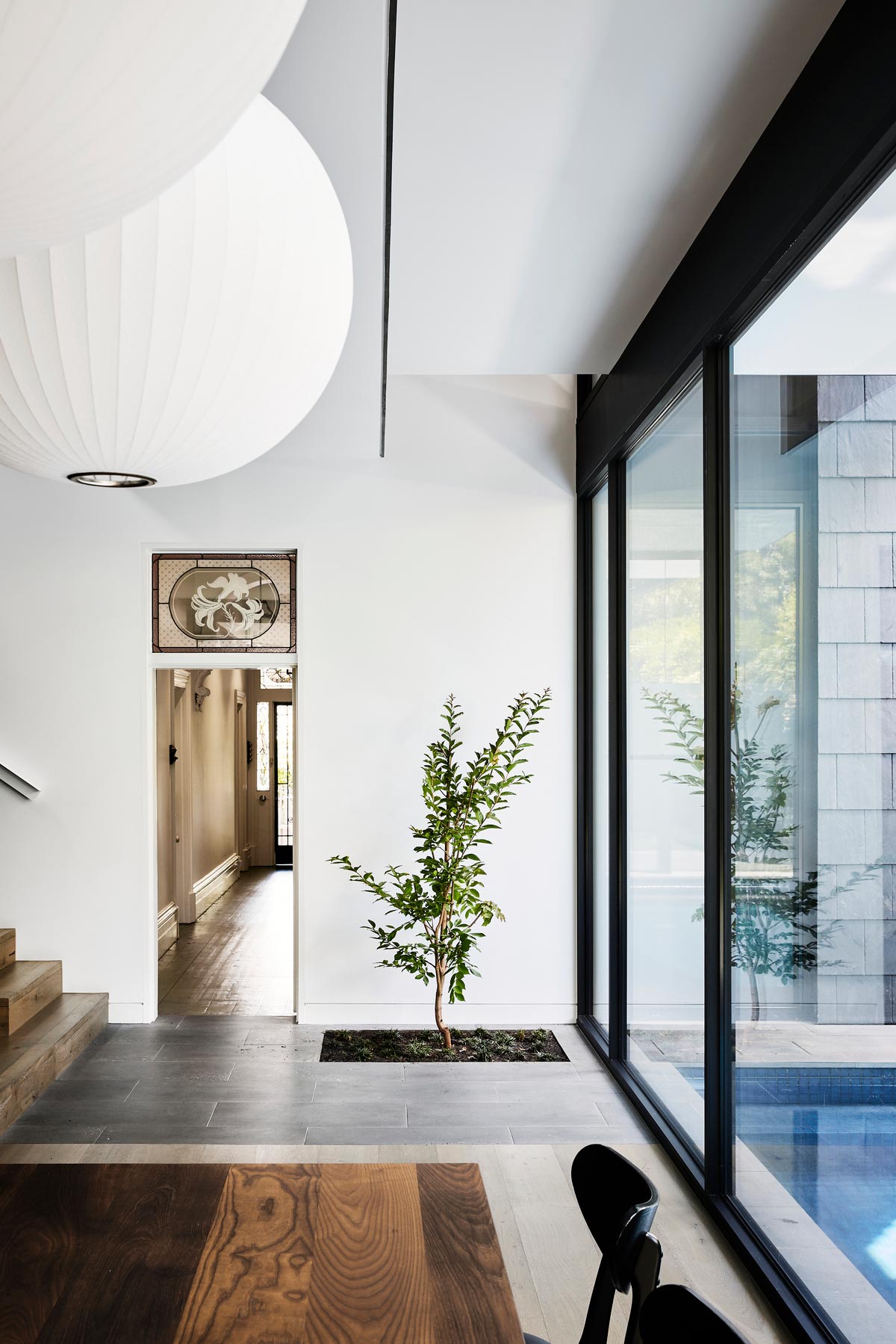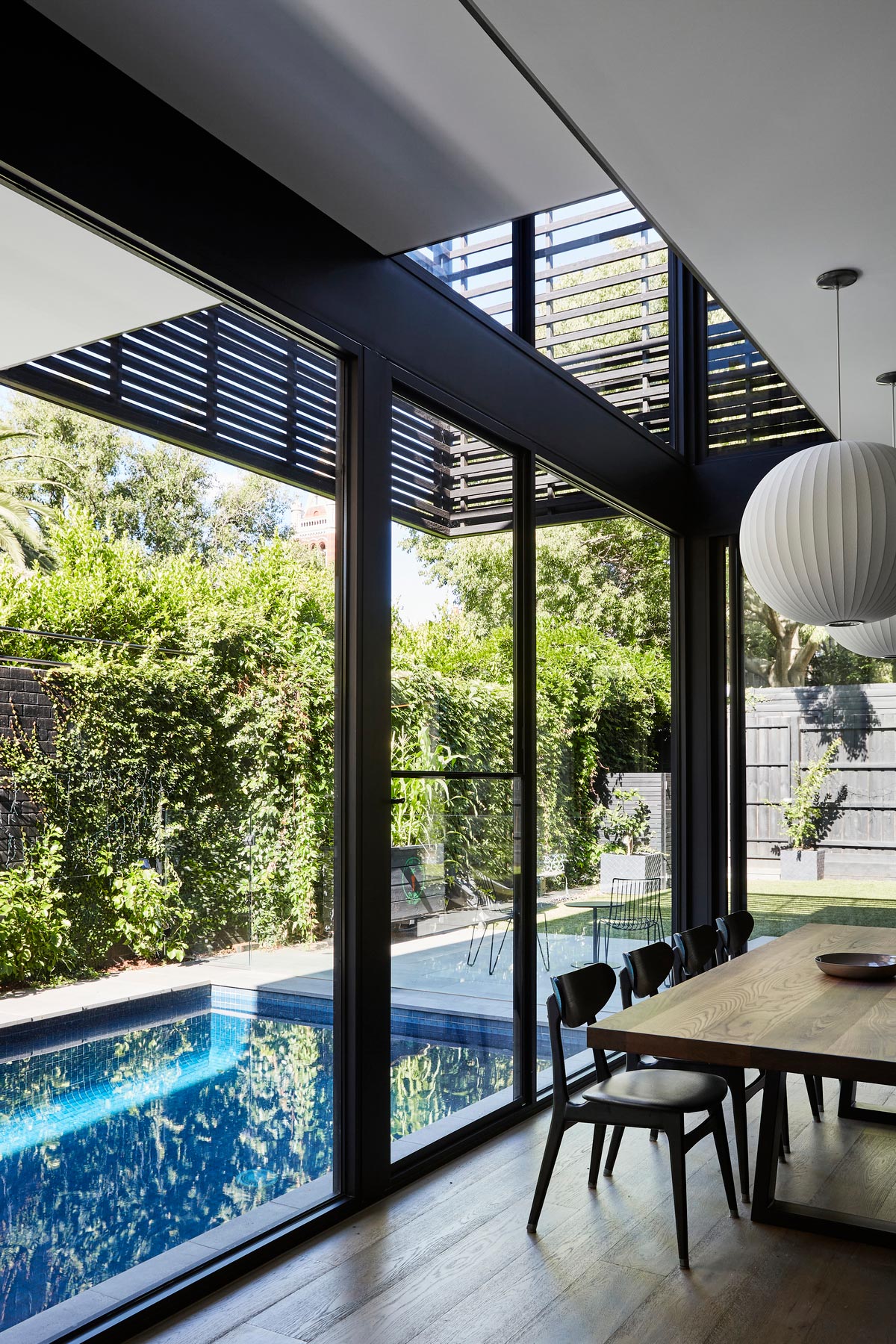 The internal finishes were chosen to complement the moodiness of the existing front Victorian rooms. The muted colour palette is highlighted with the use of black backdrops and contrasted with external bursts of blue and green from the landscape and pool.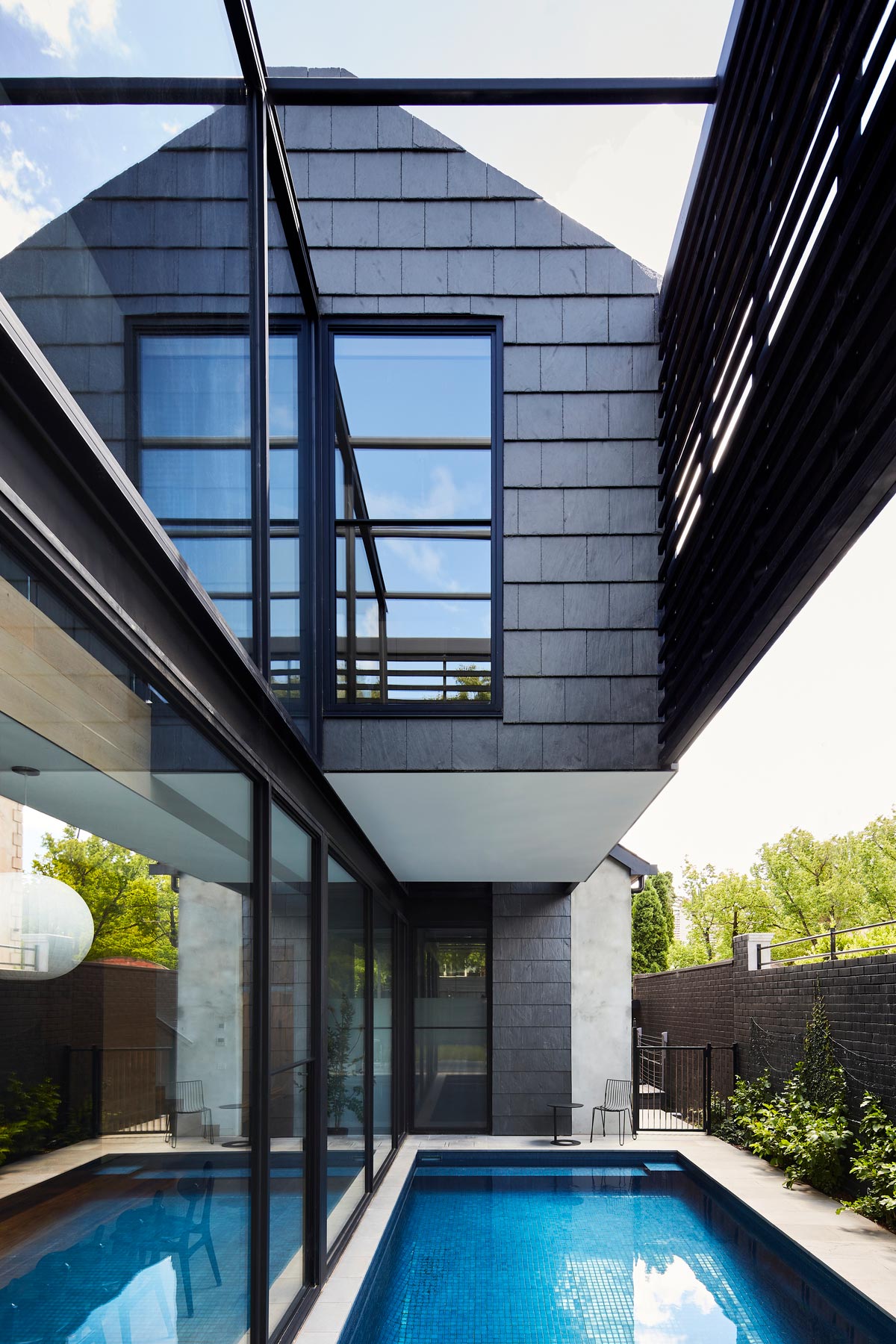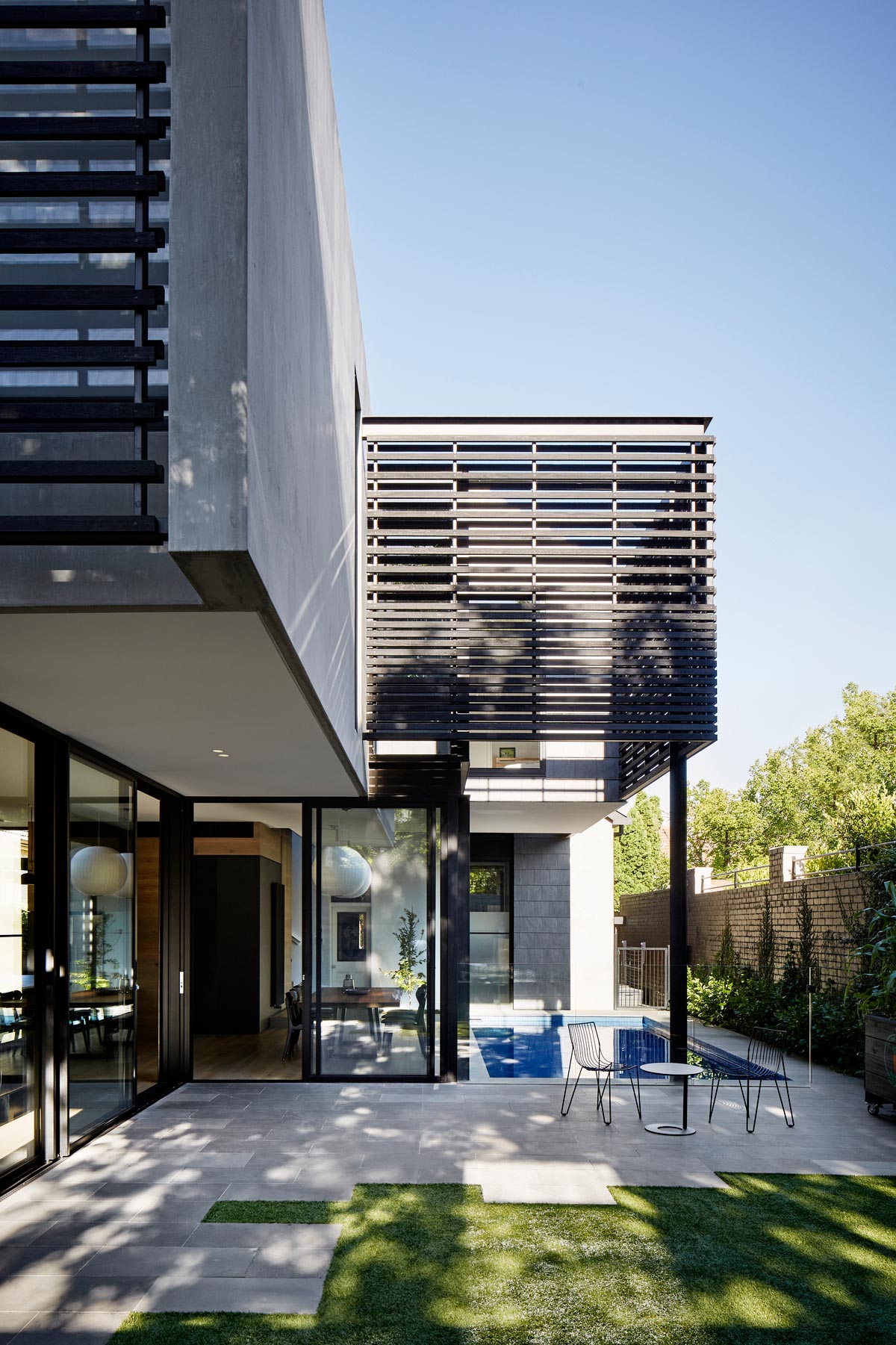 The addition and renovation done to the house are bound together by a batten screen that provides not only privacy to the first floor but also offers a sense of intimacy to the spaces. It gives the impression of more space in the corridor and acts as a filter that floods patterned light into the rooms below.
"The underlying principle was to create a place where a family could live in a relaxed and informal way – behind the conventional façade of the period house and where they could engage with water and greenery." – Jane Riddell Architects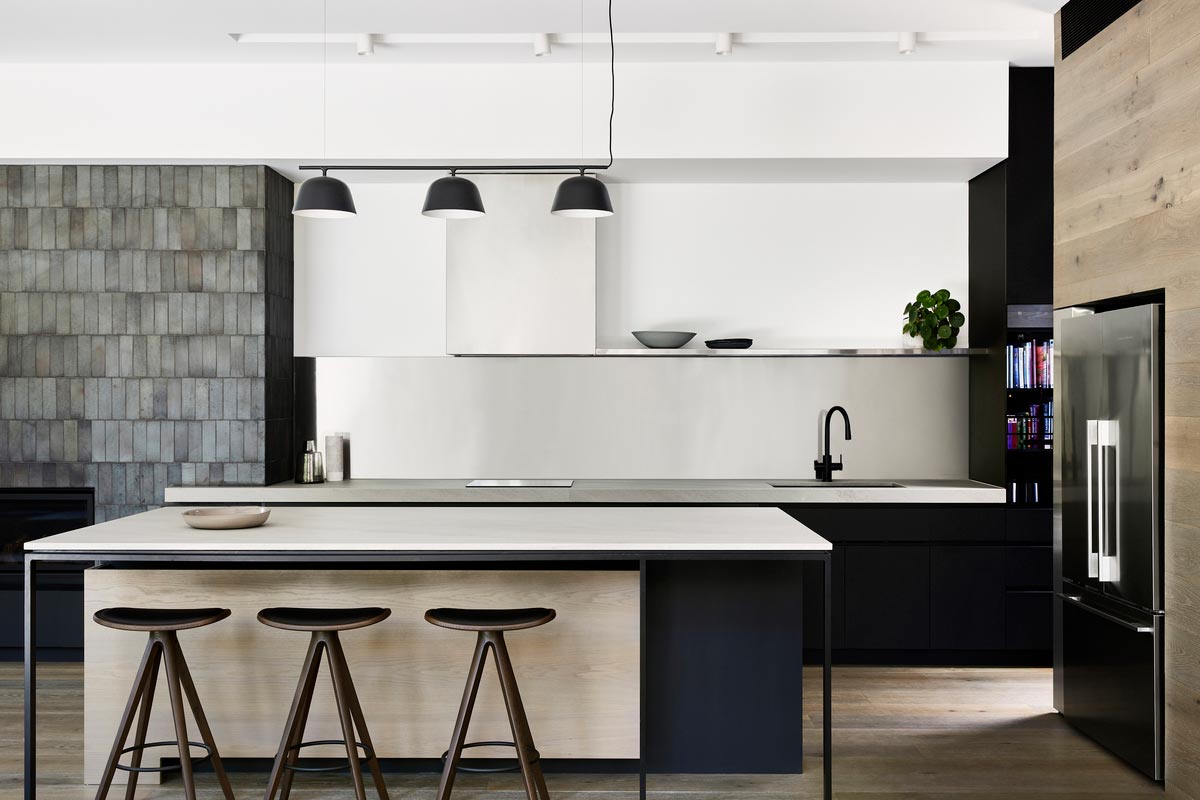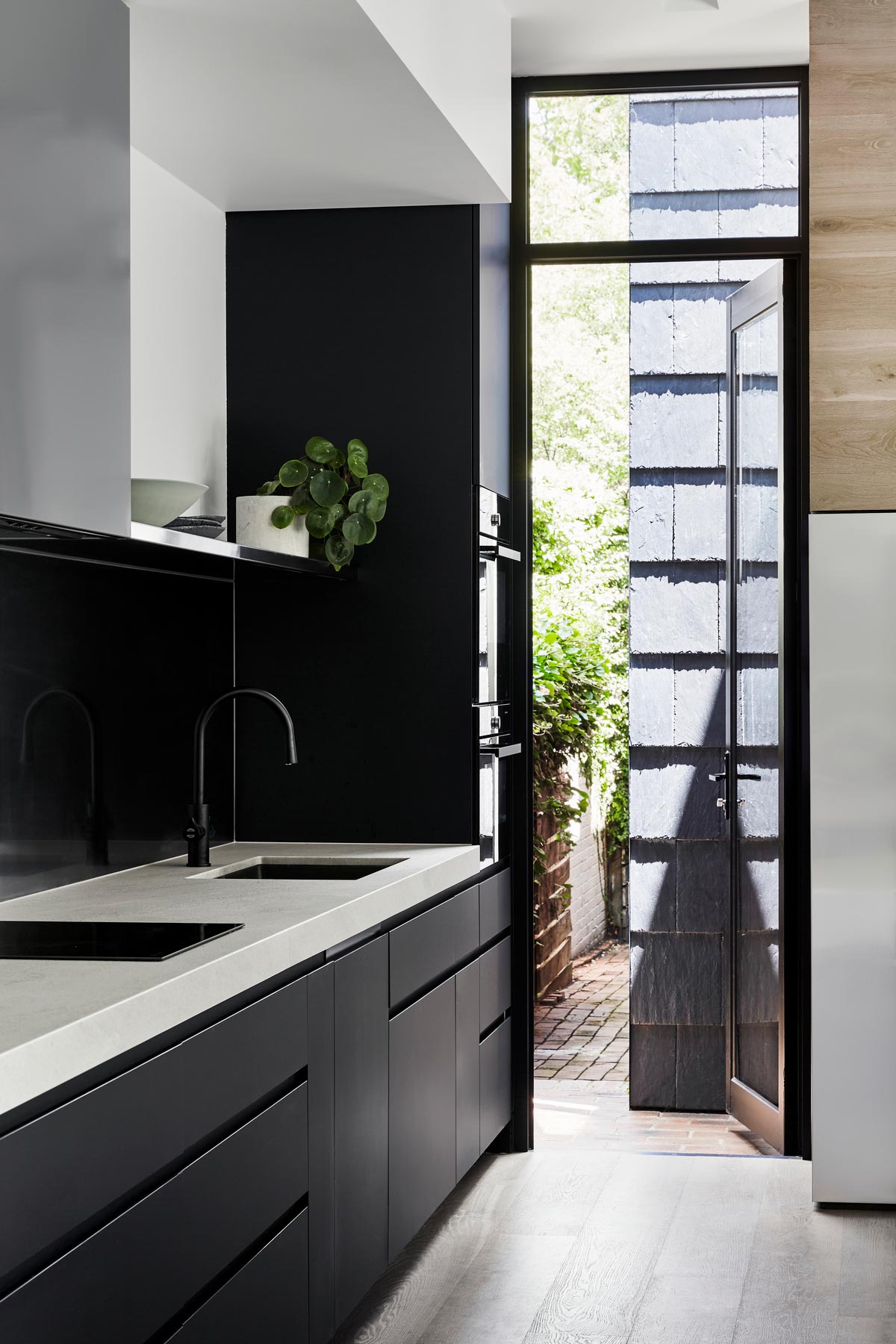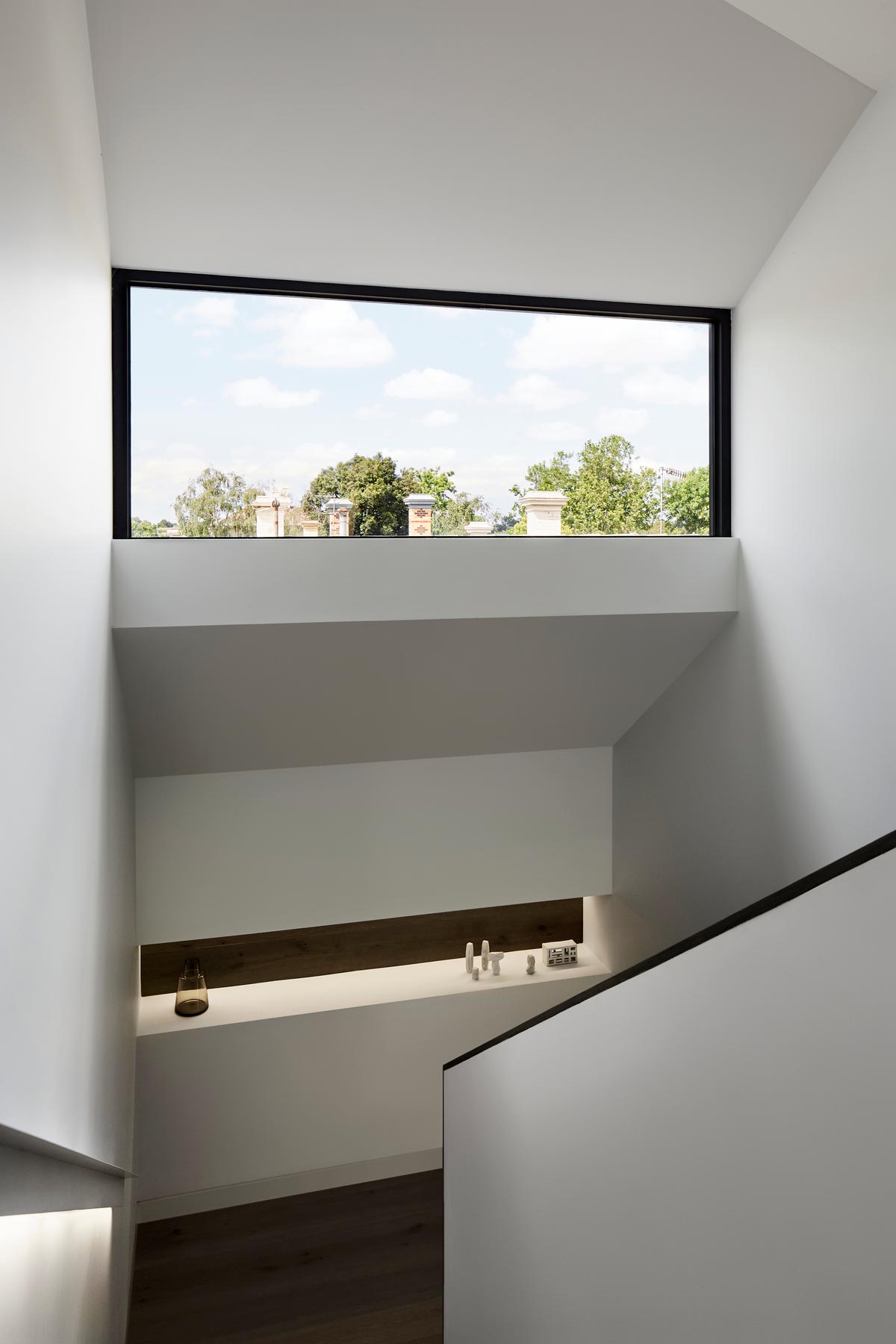 The design of Over Pool House allows the owners to live in a space that brings them closer to their private back garden and leafy neighbourhood surroundings. It continues Jane Riddell Architects' study of the house/pool relationship, as well as the inherent opportunities in its dual function as a water feature and a recreational element.
Project: Over Pool House
Architect: Jane Riddell Architects
Builder: AJ Hewitt Construction
Location: Hawthorn, Australia
Type: Renovation
Photography: Tess Kelly