We recently chatted with Milly Dent, a talented ceramicist based in Sydney for our Meet the Maker series.
Milly reimagines daily routine through uniquely handcrafted, exclusive ceramic goods. The underlying philosophy is based on the simple idea of producing work that results in outcomes that are both utilitarian and sculptural. In her most recent work, Milly investigates the material of porcelain, through a series that bonds perpendicular lines with balanced and fluid clay bodies.
With a well-established studio practise, her work has been sold at the Sydney Opera House, The National Gallery of Victoria Design Store, The Museum of Contemporary Art Shop, The Manly Art Gallery, and more throughout Australia and internationally.

George Takes Twelve
1. Pleasantries first… Tell us about who you are and what you do?
I'm a ceramicist and designer based in Sydney. My work is made predominantly from porcelain, I am interested in its material history and contemporary practices of the material and pushing it to its limits!
2. What's the most treasured belonging/item in your own home?
My ceramic collection! I've traded with artists, collected from others whose work I love, and also collaborated with friends so have got quite the selection now – in fact, sadly half live in boxes or cupboards currently as I've run out of space.
3. What is the best piece of advice you've ever received?
Keep at it! Aesthetics and style develop and grow with practice.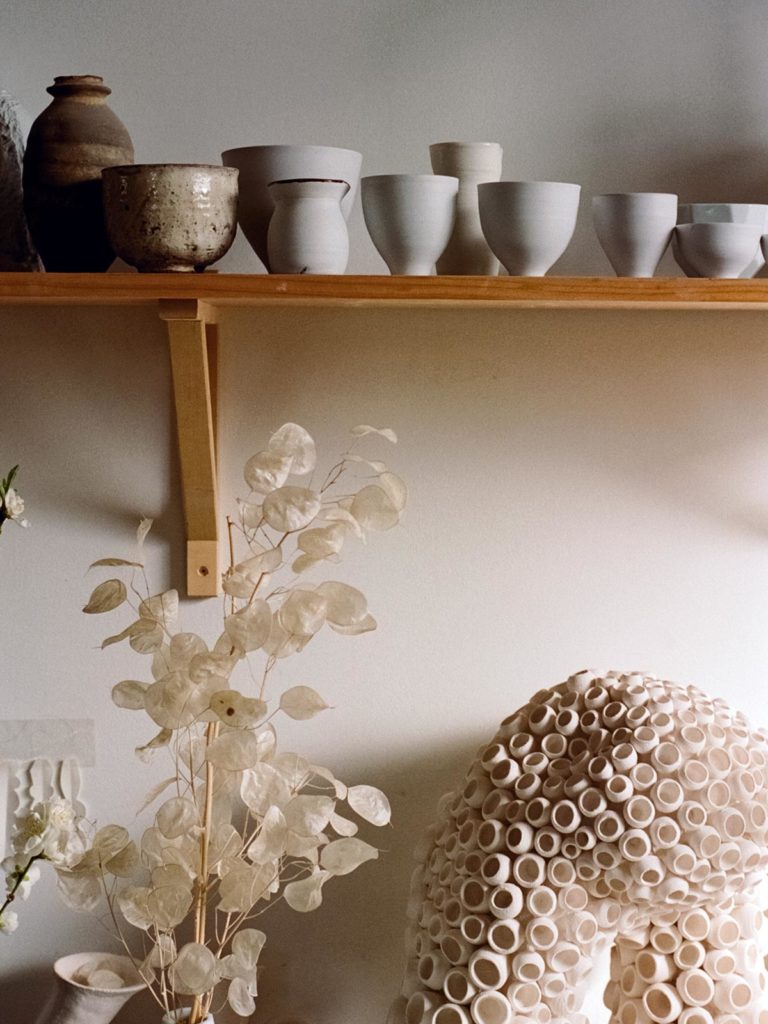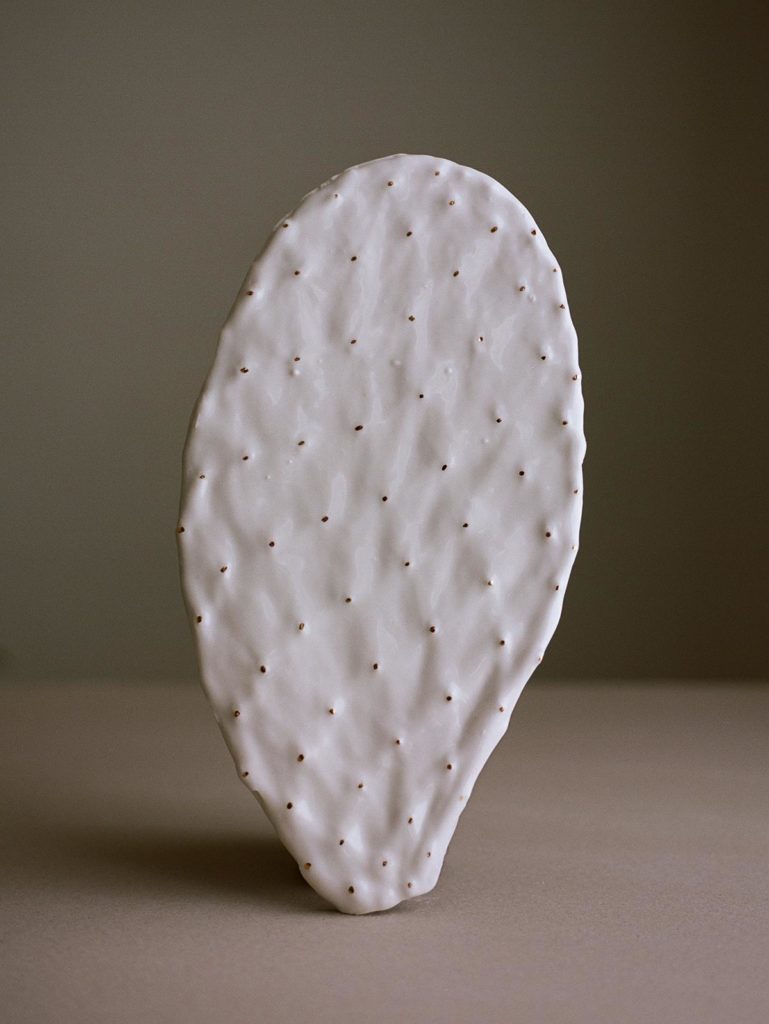 4. What is your favourite way to get the creative juices flowing?
First thing is to go for a swim in the ocean!
5. What does your average workday look like?
Swim in the ocean, coffee, a quick admin sesh, and then open the kilns to see how my newest wares came from the kiln and then I start making! Mixing clay, pouring moulds, throwing on the wheel – whatever that day has in store!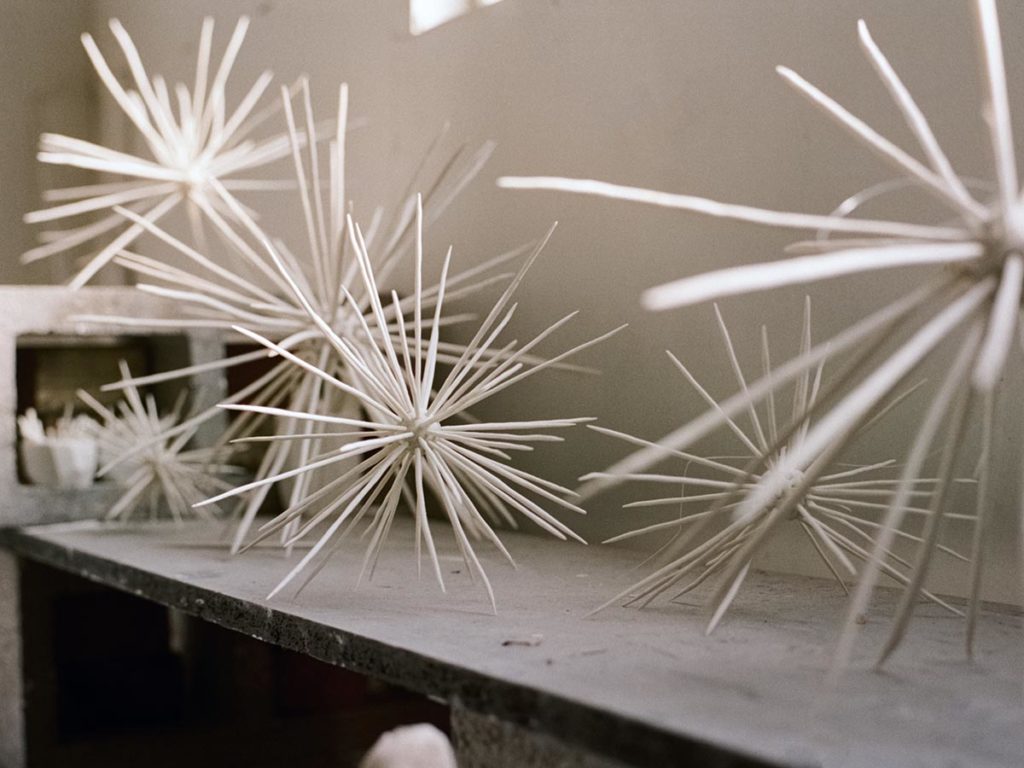 6. What's been your favourite moment so far in your career?
Without a doubt the residencies in Japan and China have been incredible moments in my career. They've allowed me to be in a new environment, learn from local artisans, and create new innovative bodies of work. Both Arita in Japan and Jingdezhen in China were incredibly inspirational places to work.
7. Can you pinpoint the moment art turned into a profession for you?
Yes! The moment I set up my studio and left all other work to give ceramics a red hot crack back in 2014. I knew I was going to make it my profession I just needed to put in the time.
8. What's one thing people may not know about you?
My favourite time of year is whale season! The best thing about Sydney is sitting at the coastline and watching the whales swim up north!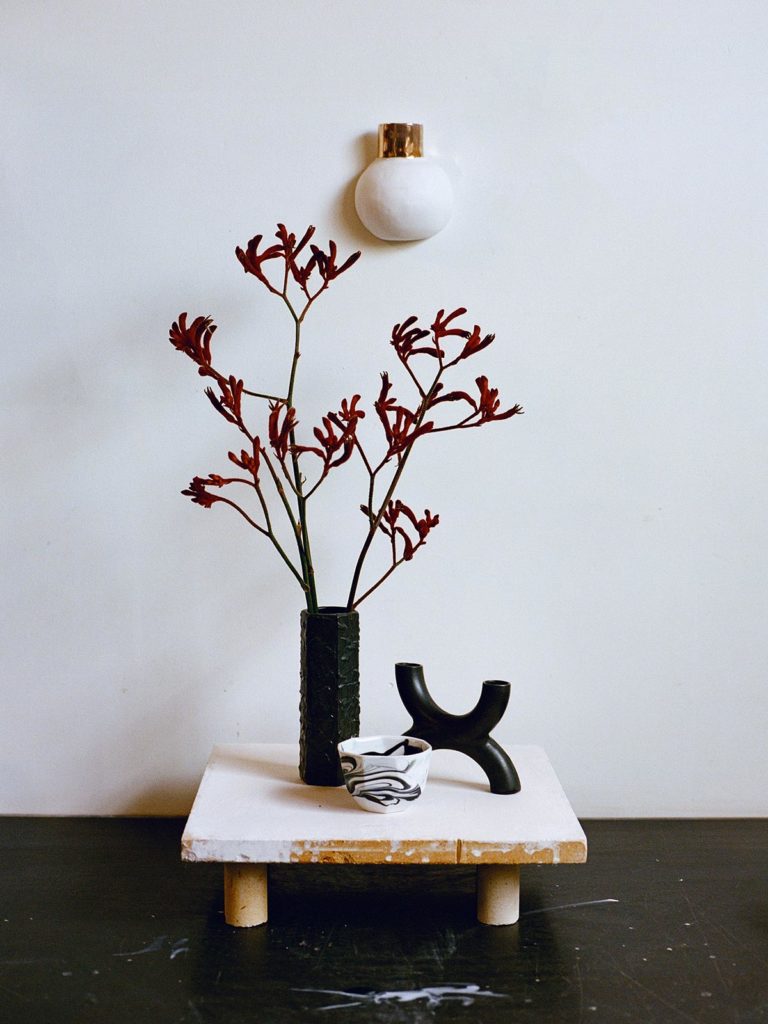 9. It's the last song of the night at a wedding. The Dance floor has been going off. You're in charge of the music. What song are you playing?
Enrique Iglesias, hero.
10. You've got a week off… where are you headed?
Coastal! South Coast maybe! Anywhere with the sea & preferably with a whale-watching deck.
11. What's your favourite project/design so far and why?
I've worked on some pretty incredible projects which have shaped my practice as a ceramic artist and designer. Residencies in the birthplace of porcelain in both Japan and China have allowed me to develop and learn skills from the local artisans who have an incredible understanding of porcelain's rich history.
Collaborations are integral to my practice, I have worked with fellow designers and artists as well as larger businesses to make new, innovative work. These opportunities push me to make new work which pushes the boundaries. Some of these include collaborations with the NGV, Gelato Messina, Sydney Opera House, fellow designers Evi O, Flora Waycott, Pip Stent, and Ngaio Parr to name a few.
12. What's next for you? Any exciting new projects in the pipeline…
I'm very excited about the new range of handmade porcelain lighting I am currently designing and making, inspired by microscopic lifeforms as well as sponges, star corals, and fungi.

Meet the Maker Radio
Studio beats
"Songs to make ceramics too! Or, in fact, make anything too. It jumps around a bit to keep things interesting." – Milly Dent
Where to find Milly
Name: Milly Dent
Business Name: Milly Dent Ceramics
Job Title: Ceramic Artist & Designer
Website: millydent.com
Instagram: @millydent
Photography by Nick Tsindos