The Woollahra Treehouse is a new addition to a late-Victorian home in Sydney. This self-contained studio apartment is nestled in a tight corner of the property's front garden that shares frontages with both a prominent inner-city street and a narrow service lane.
The goal of this project was to provide more accommodation for the client's grown children or visiting family, but it will also be useful as an extra living space in general.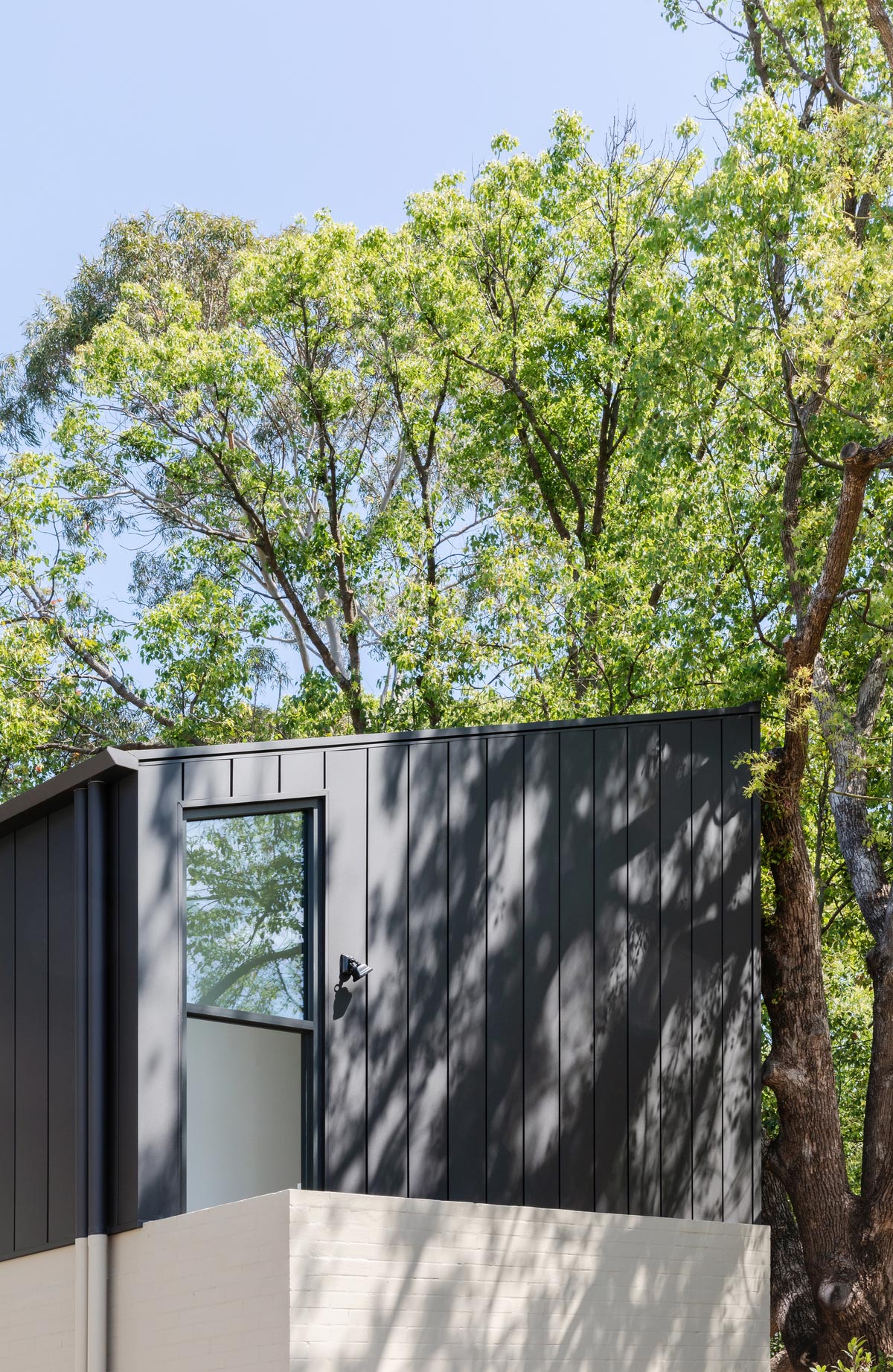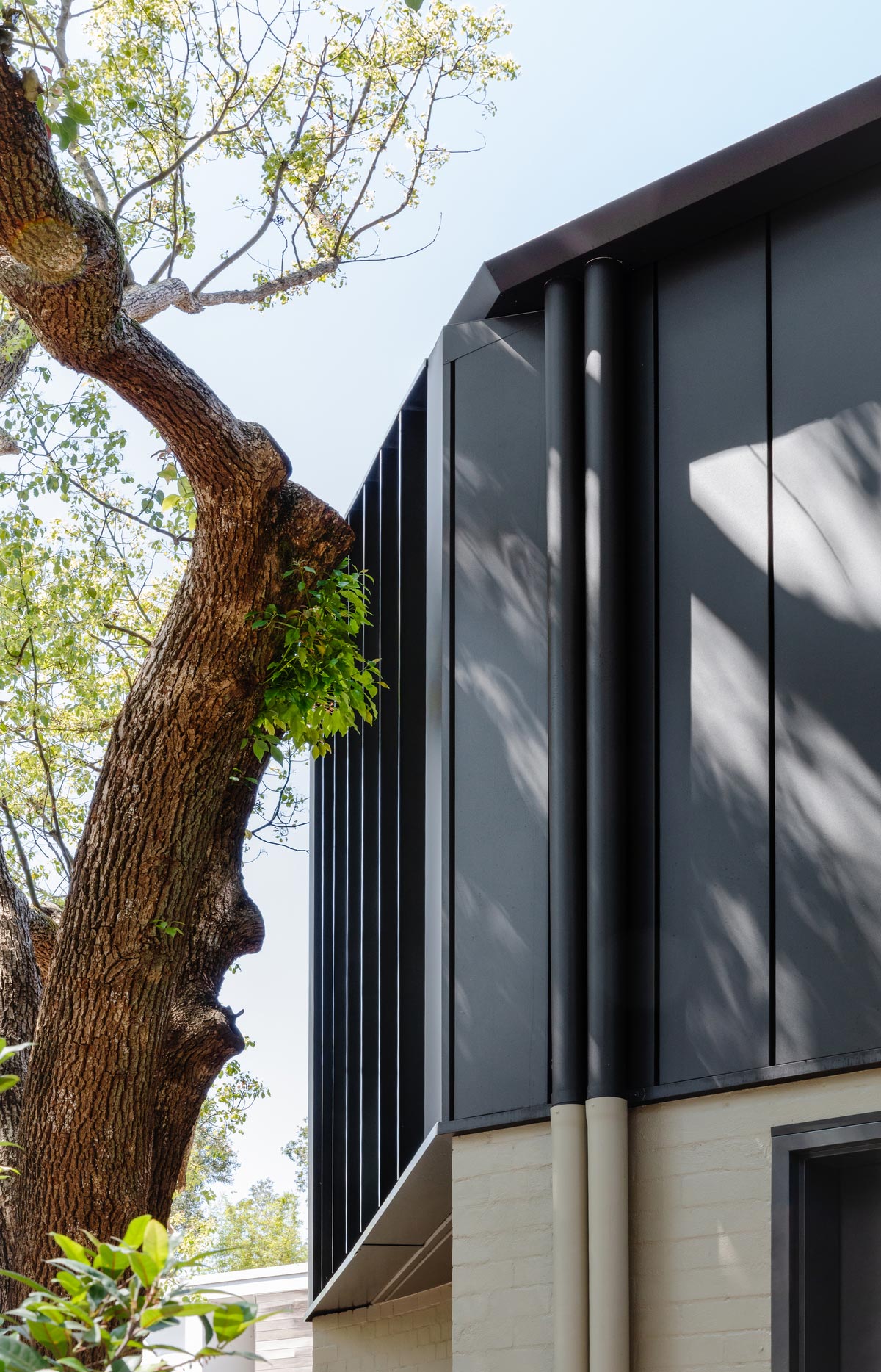 The owners enlisted Bones Studio to design an addition that would respect their original Victorian home while also providing modern amenities like a full sized kitchen, a separate bedroom, and an ensuite. It has a compressed envelope to address the street and make a strong link with a magnificent Camphor Laurel tree.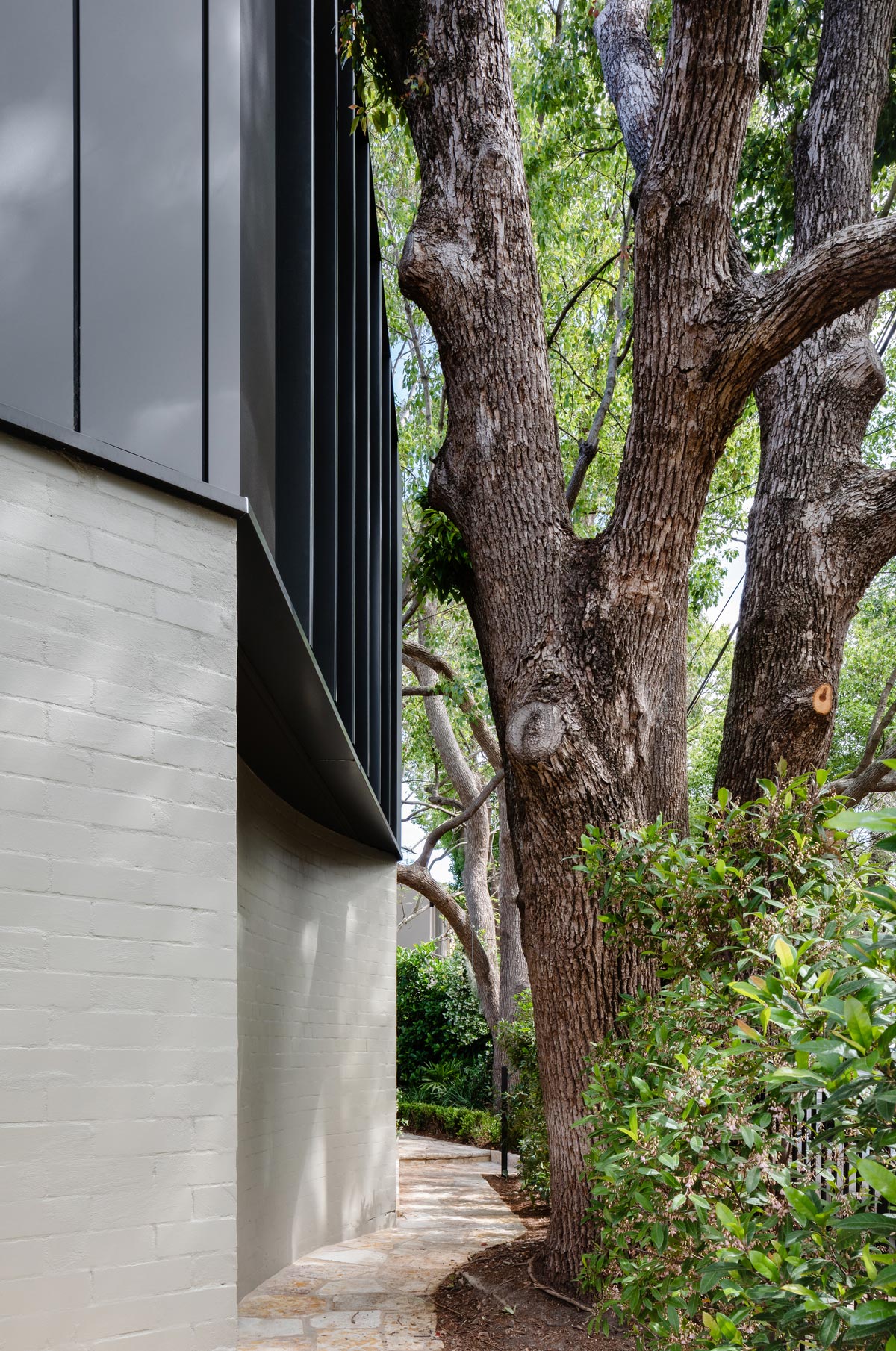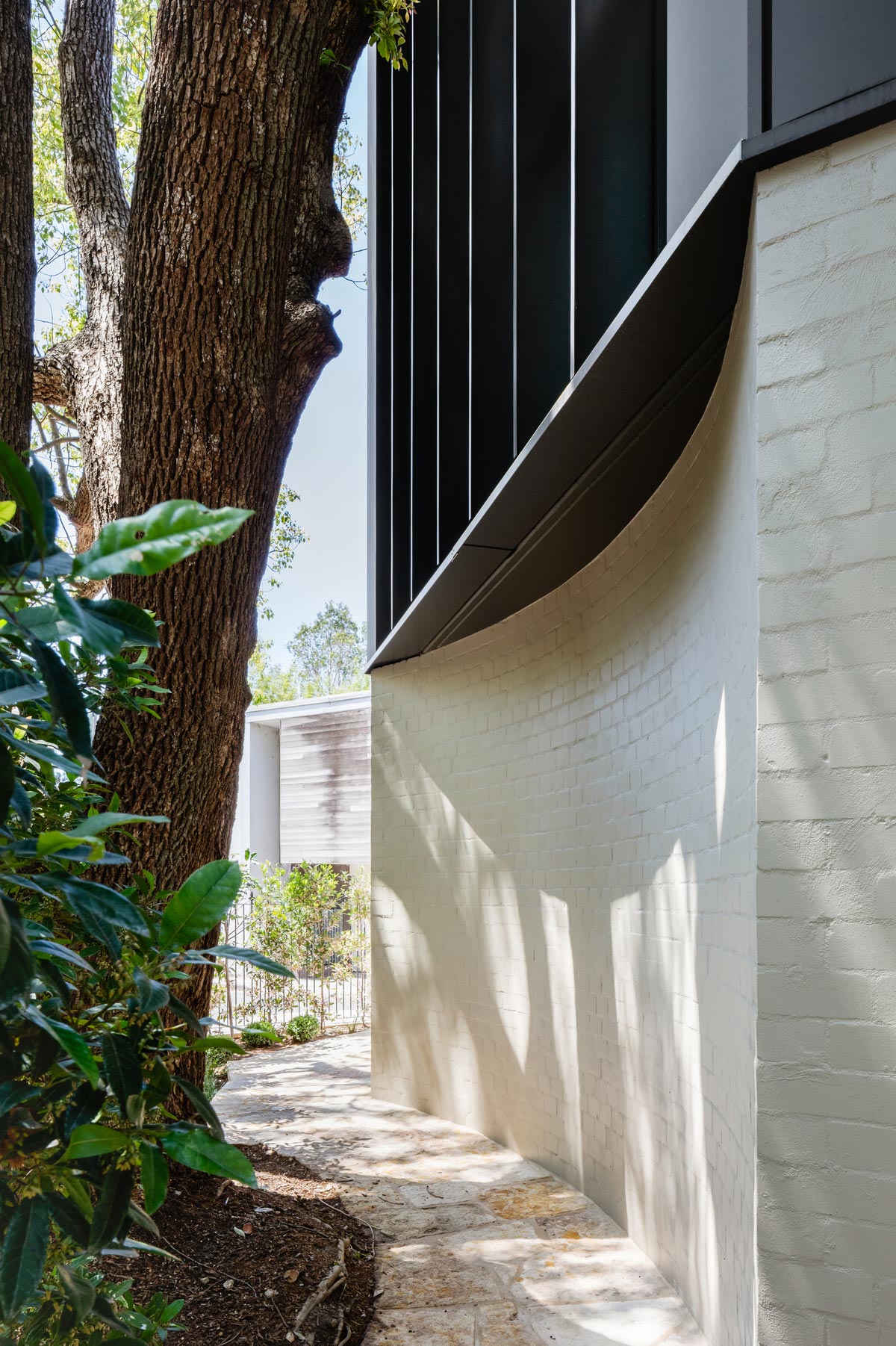 As you walk around the Camphor Laurel's root system, you'll be greeted with a curved brick wall that acts as a pathway around the structure. This allows further exploration of this beautiful garden as well as adding to its charm.
A modern brick garage that seamlessly blends with the existing brick fence provides a sturdy plinth for a striking metal-clad volume over, which is accessed from the service road.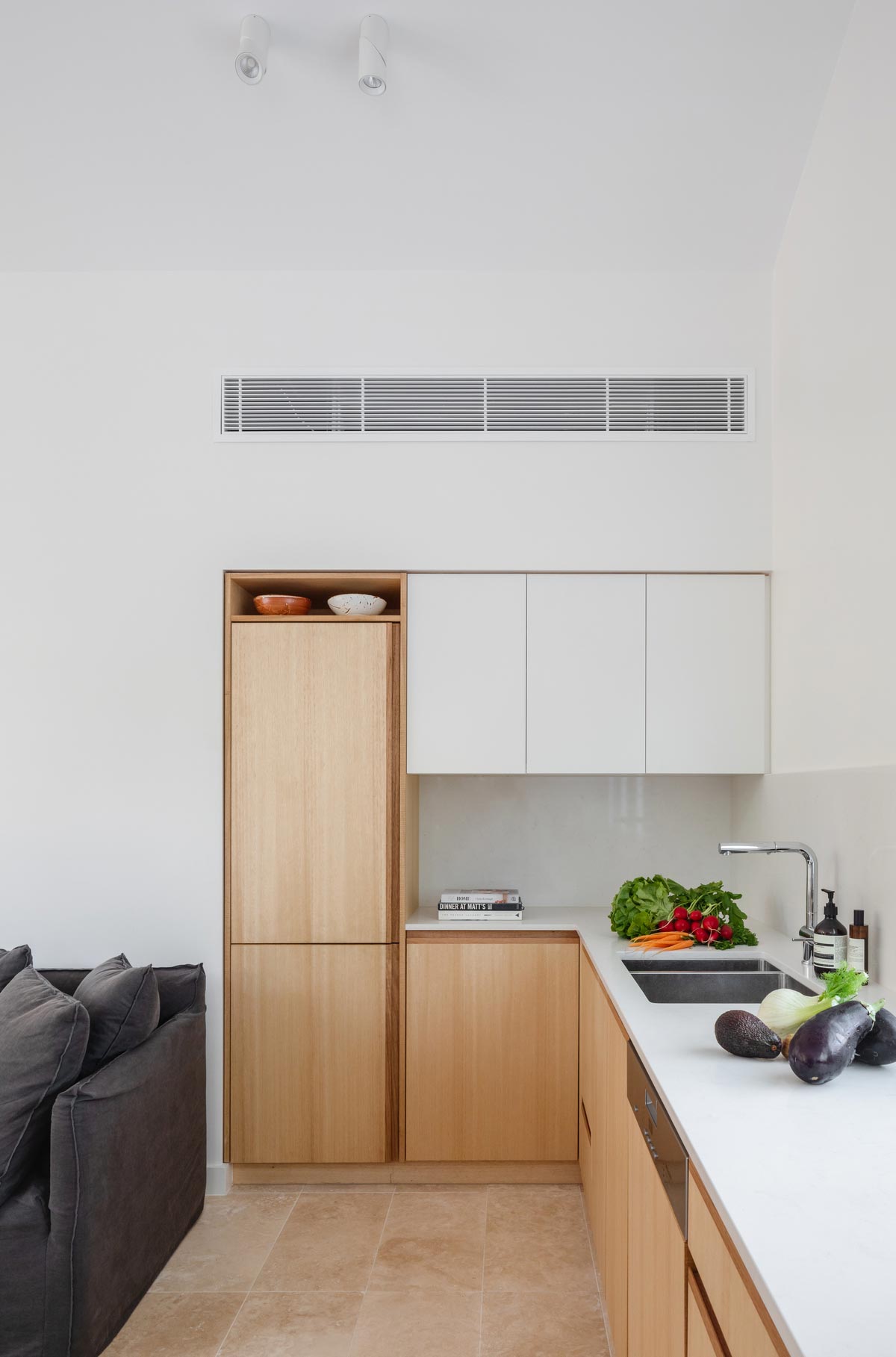 The small interior has high ceilings that create a more spacious feel. The simple palette of white paint, travertine tiles, and Victorian Ash cabinetry create an airy setting that reflects the light coming in from all angles.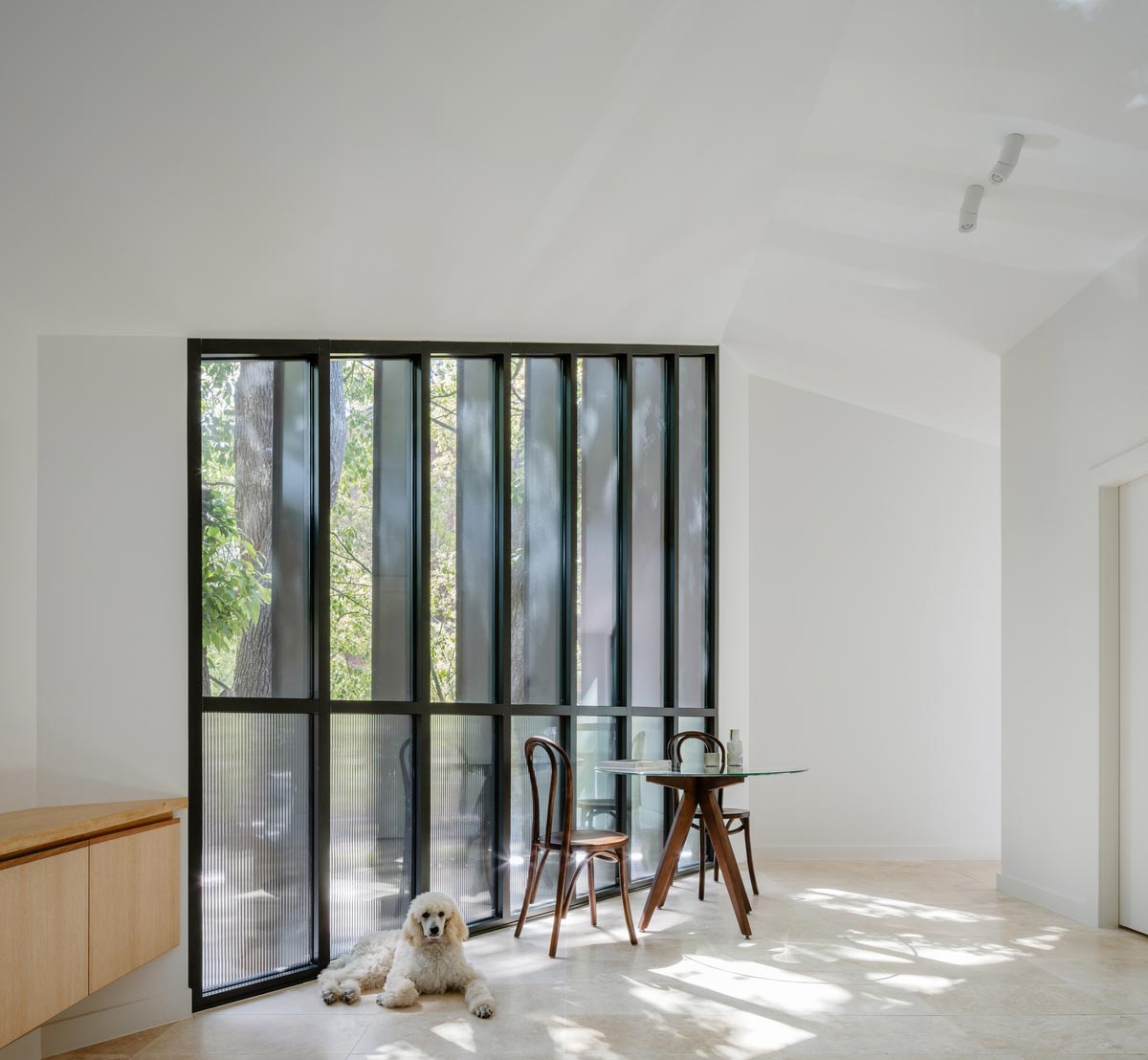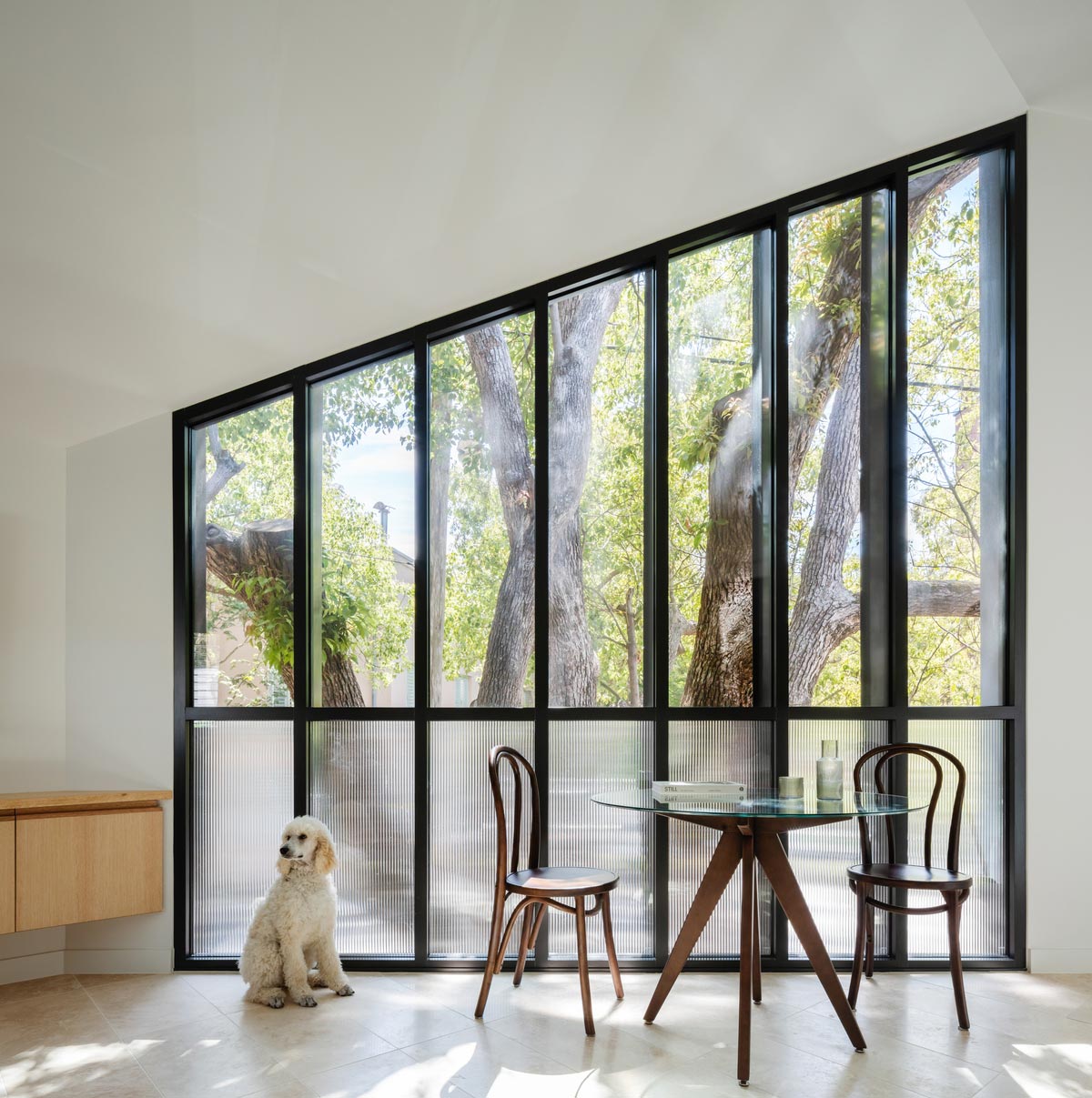 The large picture window with deep baffles provides occupants with a sense of seclusion while still being able to see the tree canopy without sacrificing privacy.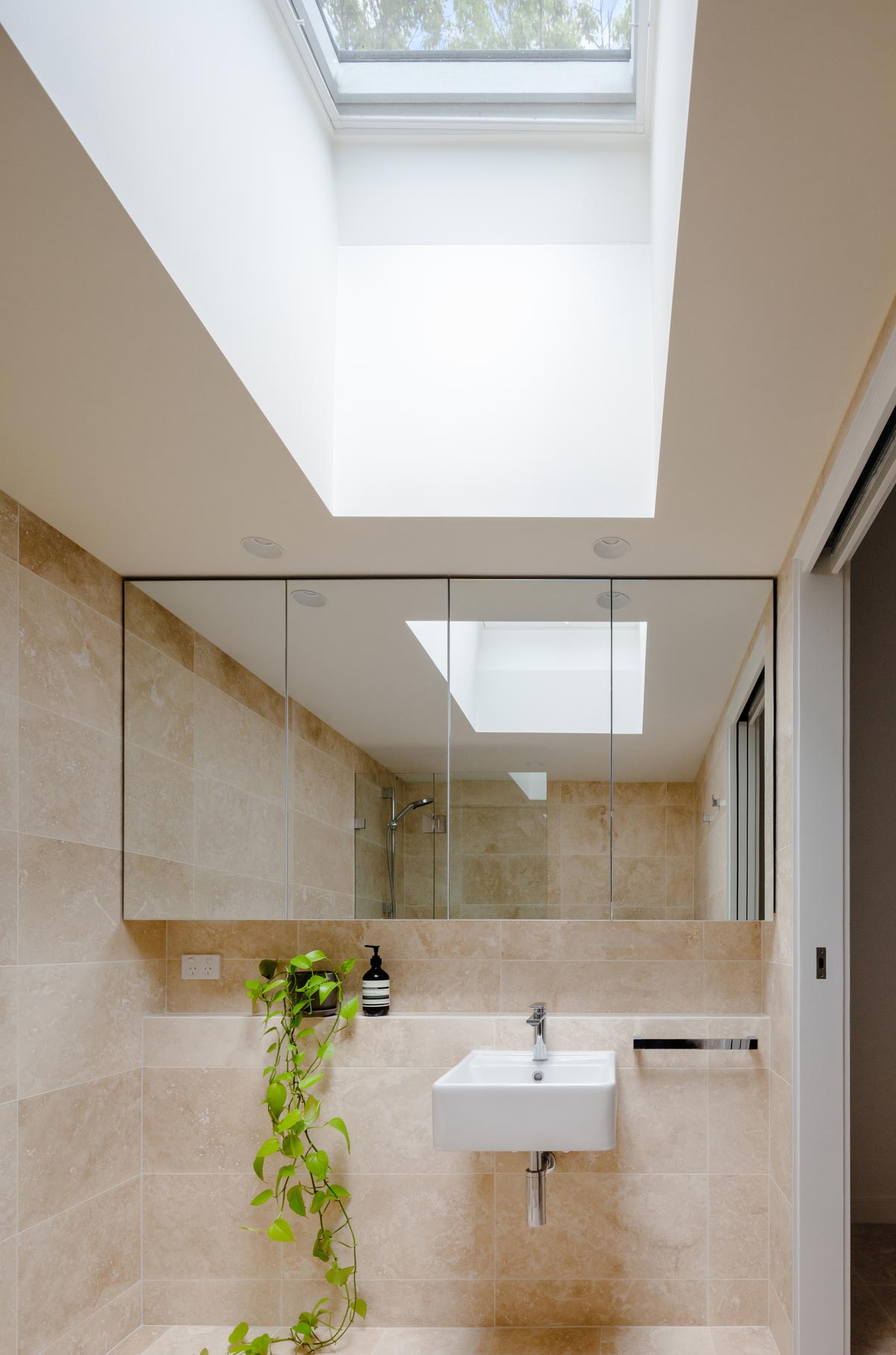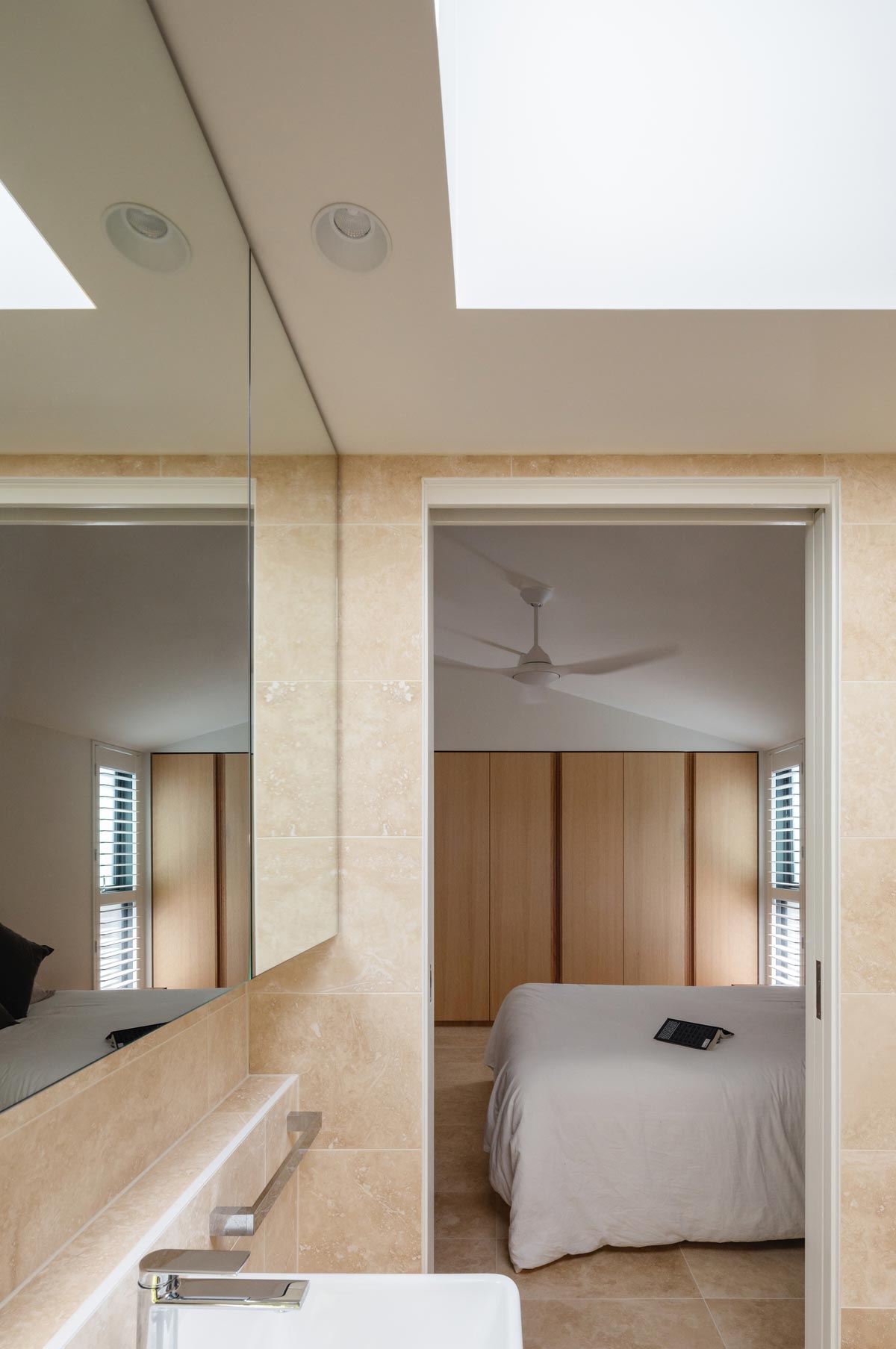 With open plan living space and private areas tucked away in its corners, the layout of Woollahra Treehouse responds to the client's brief for a contemporary 'Fonzie Flat' on their property that is flexible enough to accommodate visiting family and their grown children.
Project: Woollahra Treehouse
Architect: Bones Studio
Builder: Monument Building Group
Location: Sydney, Australia
Type: Addition
Photography: Katherine Lu