Hidden away in the backstreets of Collingwood amongst the industrial players lies Loose Leaf's studio. Part jungle part creative space, Loose Leaf studio is full of natural materials, sculptural artworks and new ideas. And it is where you'll find artists Wona Bae and Charlie Lawler on most days of the year, experimenting, creating and working away.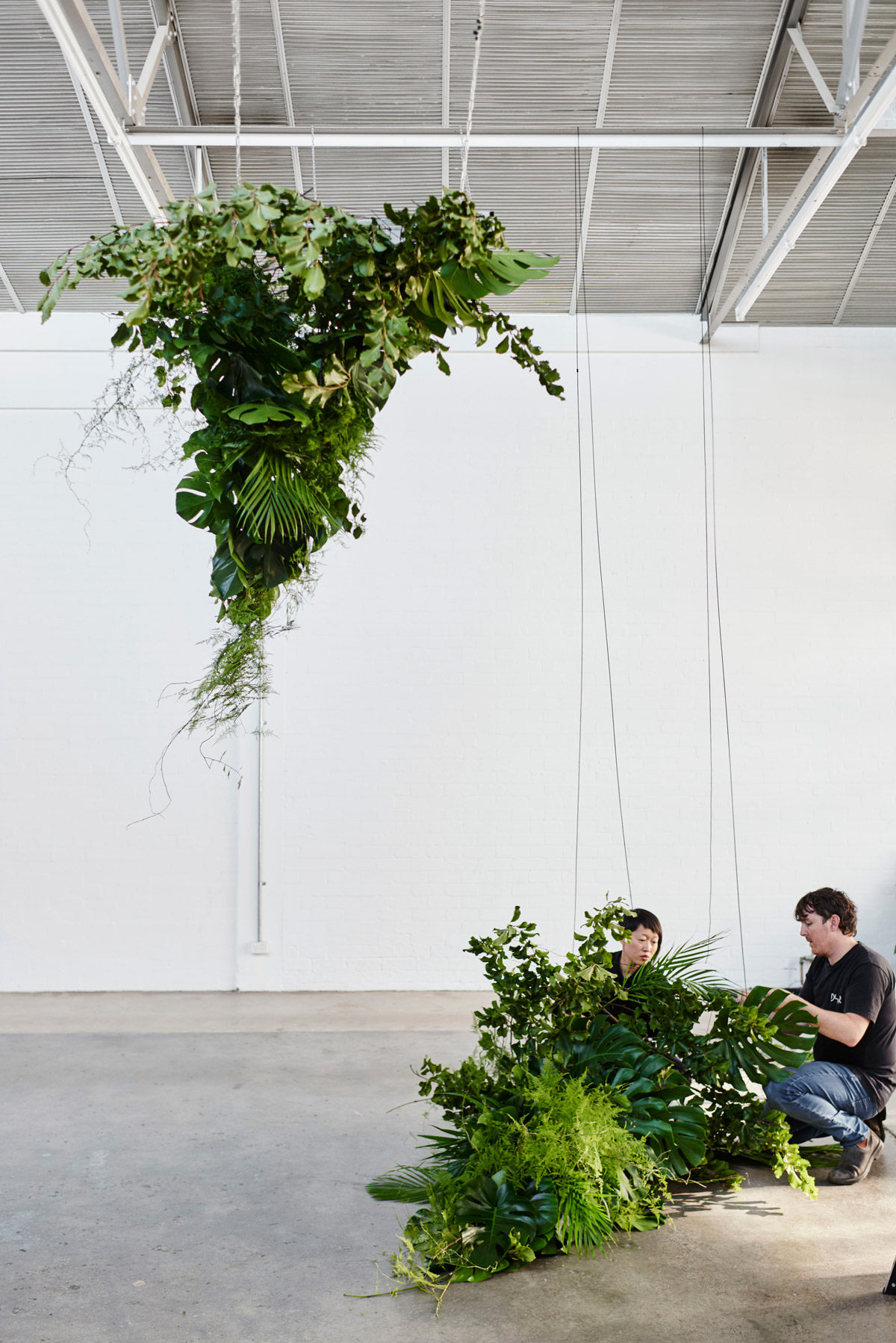 Loose Leaf is a design studio by Wona Bae and Charlie Lawler, specialising in natural materials. The pair share an innate desire to create a meaningful connection with nature through their experiential and concept-driven installations.
Wona and Charlie's design practice is driven by their keen interest to observe, study and explore natural materials. Their work highlights the interaction between natural systems and the built environment and reflects nature's beauty in all phases and forms.
Loose Leaf's installations encourage an interaction and participation, eliciting an emotional response and giving people an identifiable connection to the natural environment. Their more recent projects have seen the studio experiment with designs that take their large-scale creations beyond the gallery or conventional setting and places them in a public space, appearing spontaneously in streets in Asia, Europe and Melbourne. Their work has a playful energy, that both surprises and provokes reflection.
Together, Wona and Charlie have created installations for and collaborated with a range of clients including Heide Museum of Modern Art, COS, Rolex, Emirates, Australian Open and Melbourne Fashion Week.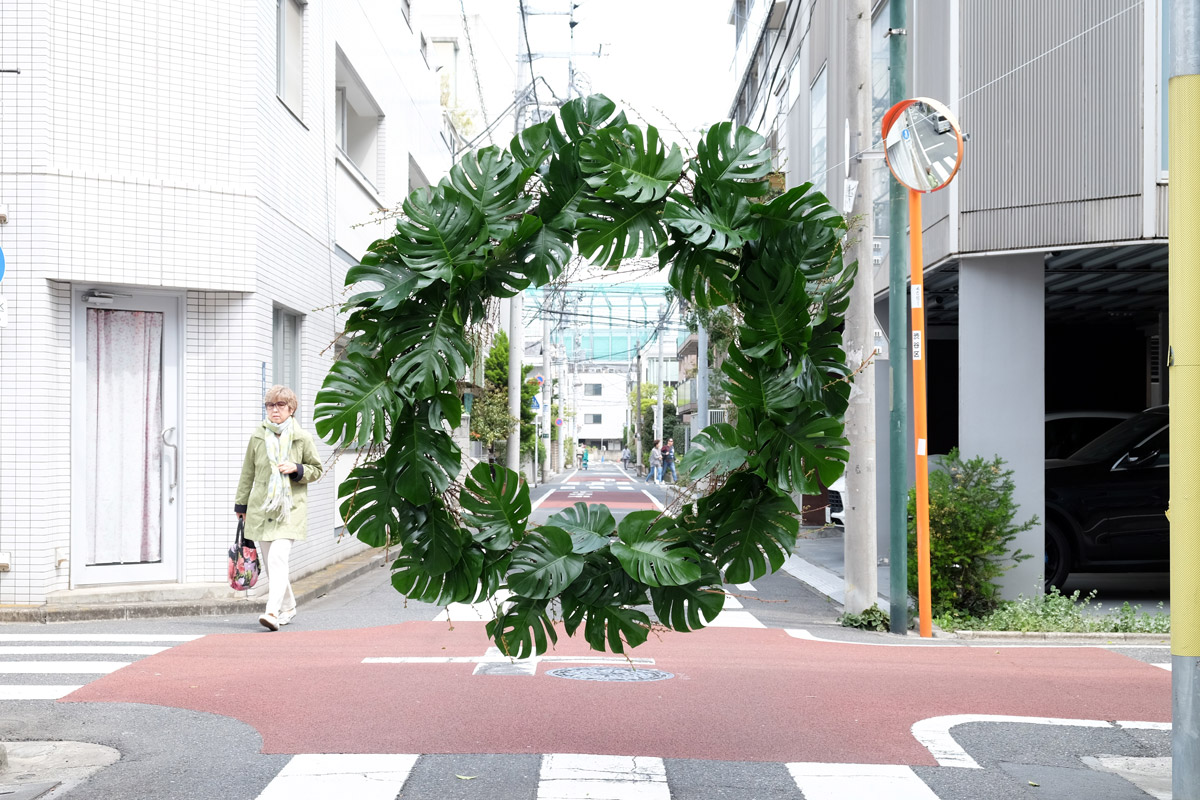 George Takes Twelve
We had a chat with Wona and Charlie, the creative duo behind Loose Leaf. Here's what they had to say.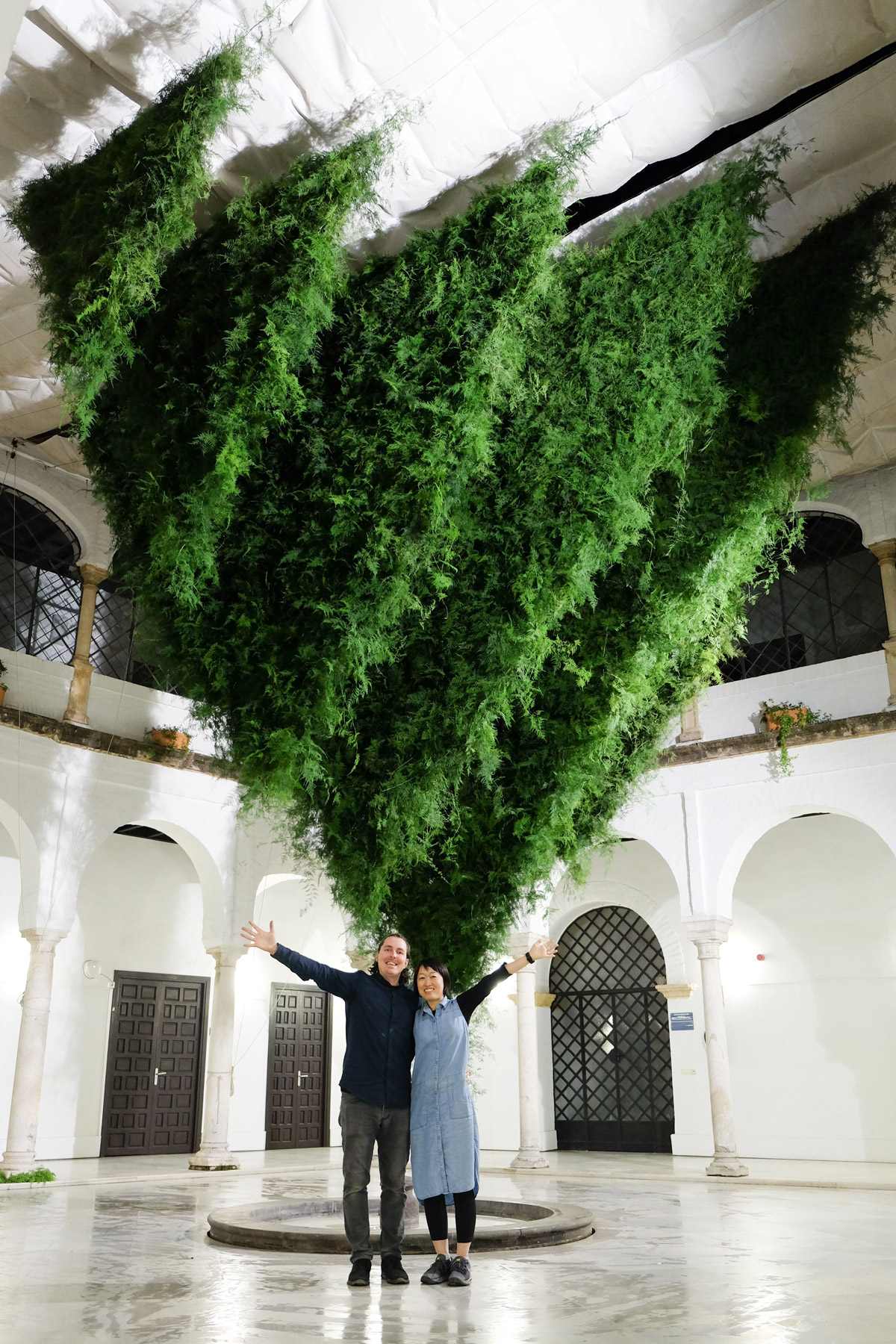 1. When I was growing up, I wanted to be…
We both wanted to be artists.
2. Can you tell us a little bit about yourself and what you do for a living?
We are artists who work with natural materials as our medium. Our sculptures and installations are driven by our desire to study, observe and explore materials found in nature. We've exhibited our work across Australia and overseas, and along the way have collaborated with some really interesting and diverse brands.
3. Who or what do you look to for inspiration? 
Charlie: Travel is probably one of the most inspiring exercises for us. Wherever we are in the world we're inspired by the native and seasonal flora, and the relationship that exists between the surrounding natural and built environment.
4. What words of wisdom do you have for a go-getter who wants to follow in your footsteps? 
Wona: We are always experimenting and learning from our work and this process is what drives us. Find what it is that you love, but that which drives you to be motivated, and always seek to be surprised.
5. What's the most treasured belonging in your own home?
Charlie: My passport. And our artworks, which are far less replaceable than my passport…
6. What's one thing other people may not know about you?
Wona: After finishing a massive project I can sleep for two days straight!
7. What's next for you? Are there any exciting projects in the pipeline you can share with us?
We have a lot of projects and travel planned over the next few months. Currently, we're working on upcoming shows in Japan and Melbourne, and we'll be taking our Hover Wreath series to Melbourne, Sydney and Taipei.
8. If you could invite any five celebrities to dinner who would be on the guest list?
David Attenborough
Andy Goldsworth
Peter Cunda
Rachel Sussman
Dolly Parton
9. Paperback or hardcover?
Wona: No preference really, it's all about the content. Our hardcover books we'll have forever, but our paperbacks have travelled the world with us – so they both have value.
10. If you could have the pick of anyone in the world to write your biography, who's scribing?
Charlie: Our mate Max Olijnyk for sure! His makes life fascinating through his writing. If you don't believe me, check him out here.
11. Are you reading good ol' fashion print on paper or digital volumes these days? 
Both. We love collecting hard copy publications we like, but also digital is convenient when we're on the move. Currently we're reading Let My People Go Surfing by Patagonia's founder, Yvon Chouinard, and – going on from the last question – Some Stories by Max Olijnyk – definitely one of our favourite reads this year. Read Max's book and you'll find out why. We truly believe he is the voice of our generation.
12. If you could be a fly on the wall at any moment in history, what would it be?
Charlie: Probably at some point during the Mesozoic period, during when flowering plants began to evolve and before dinosaurs became extinct.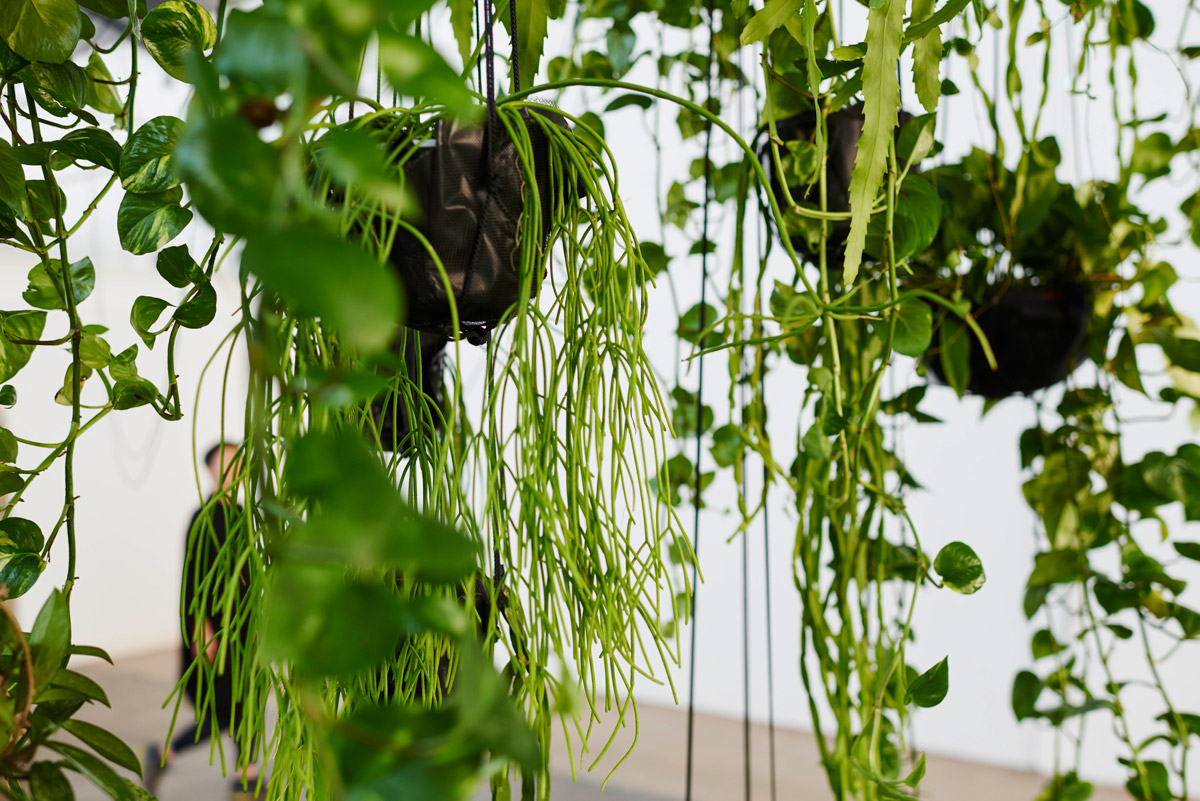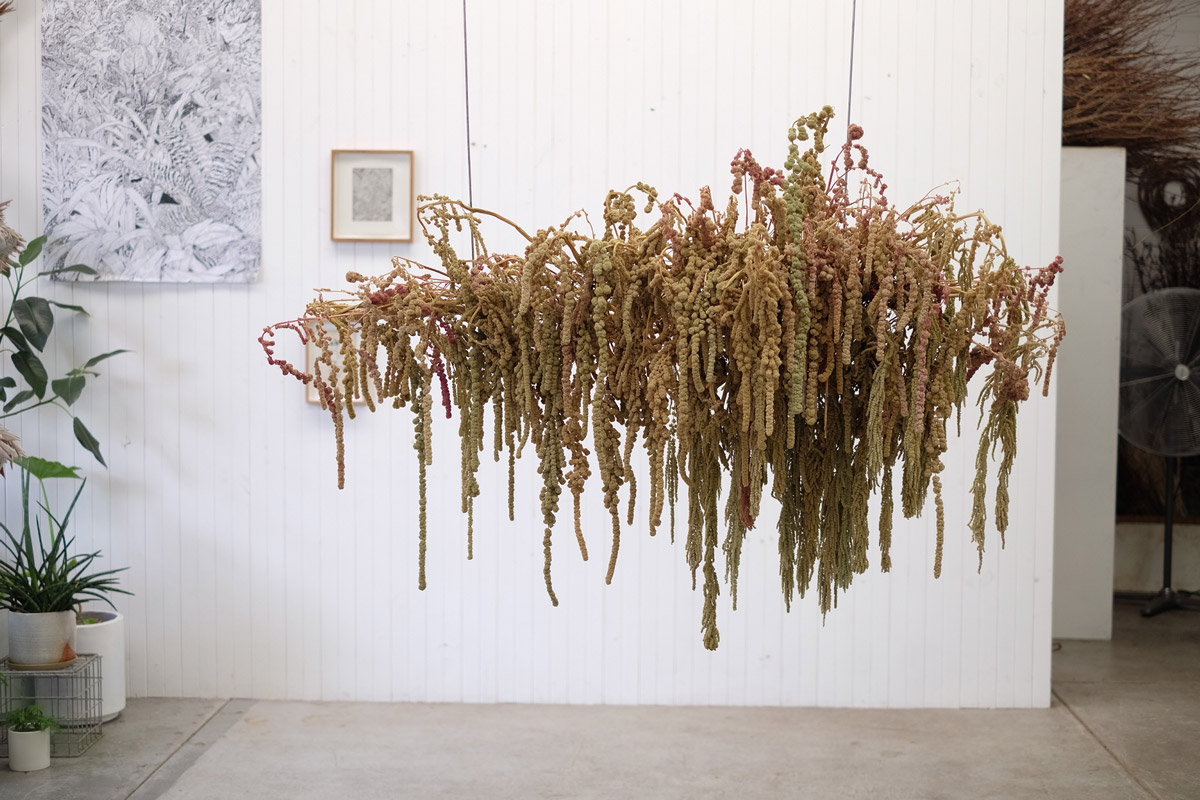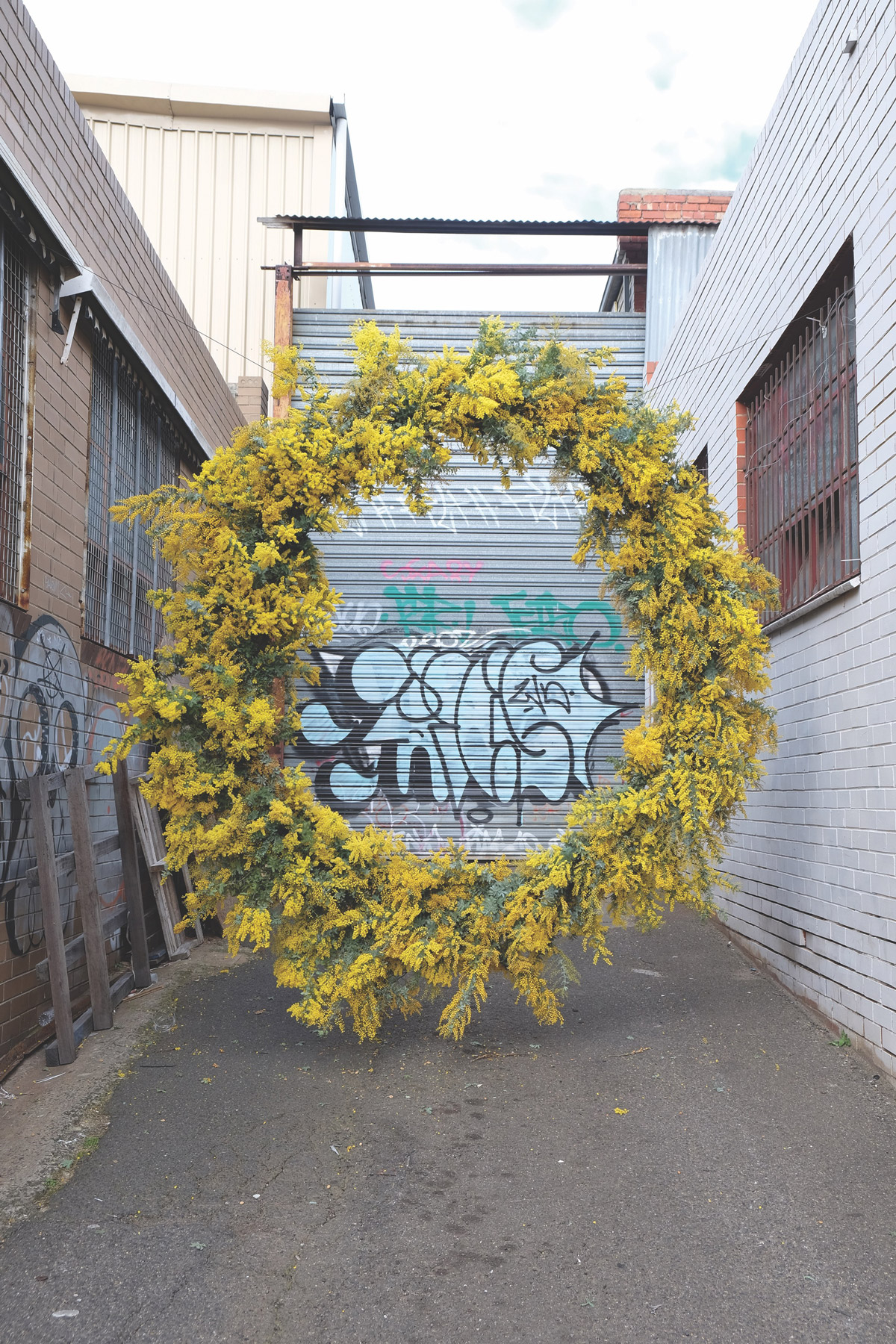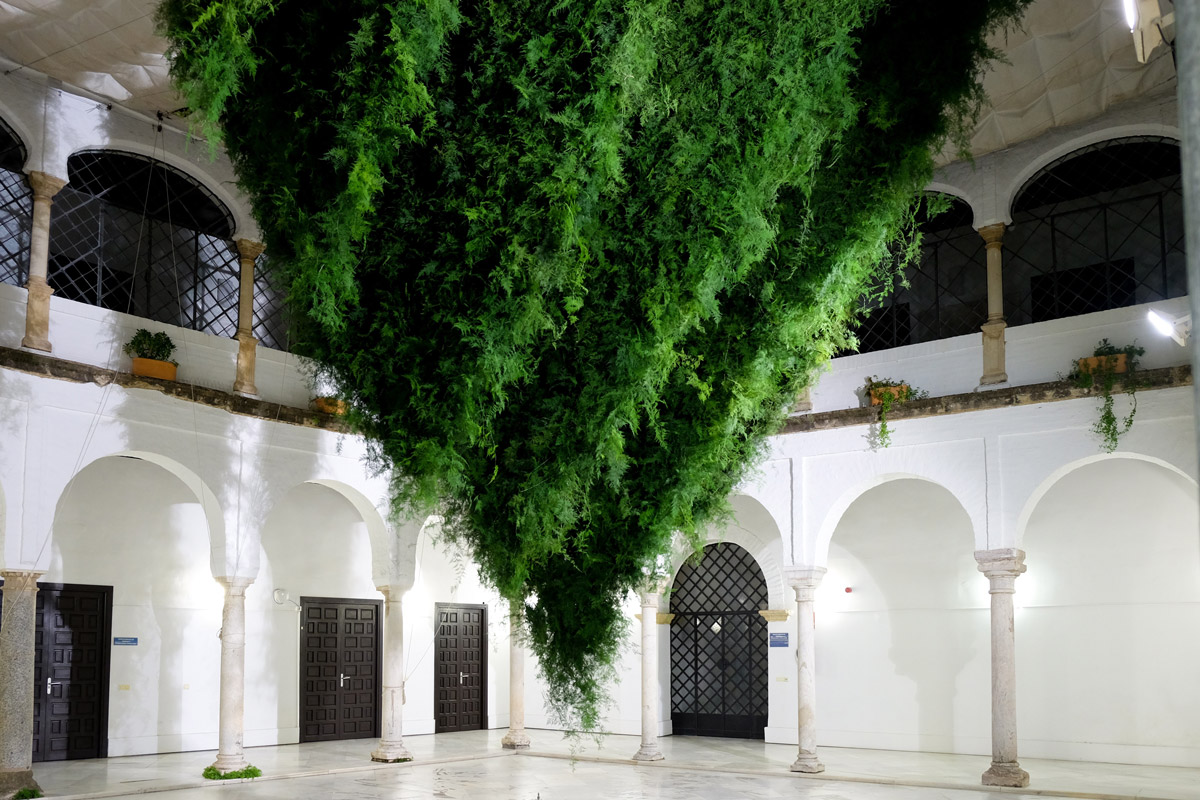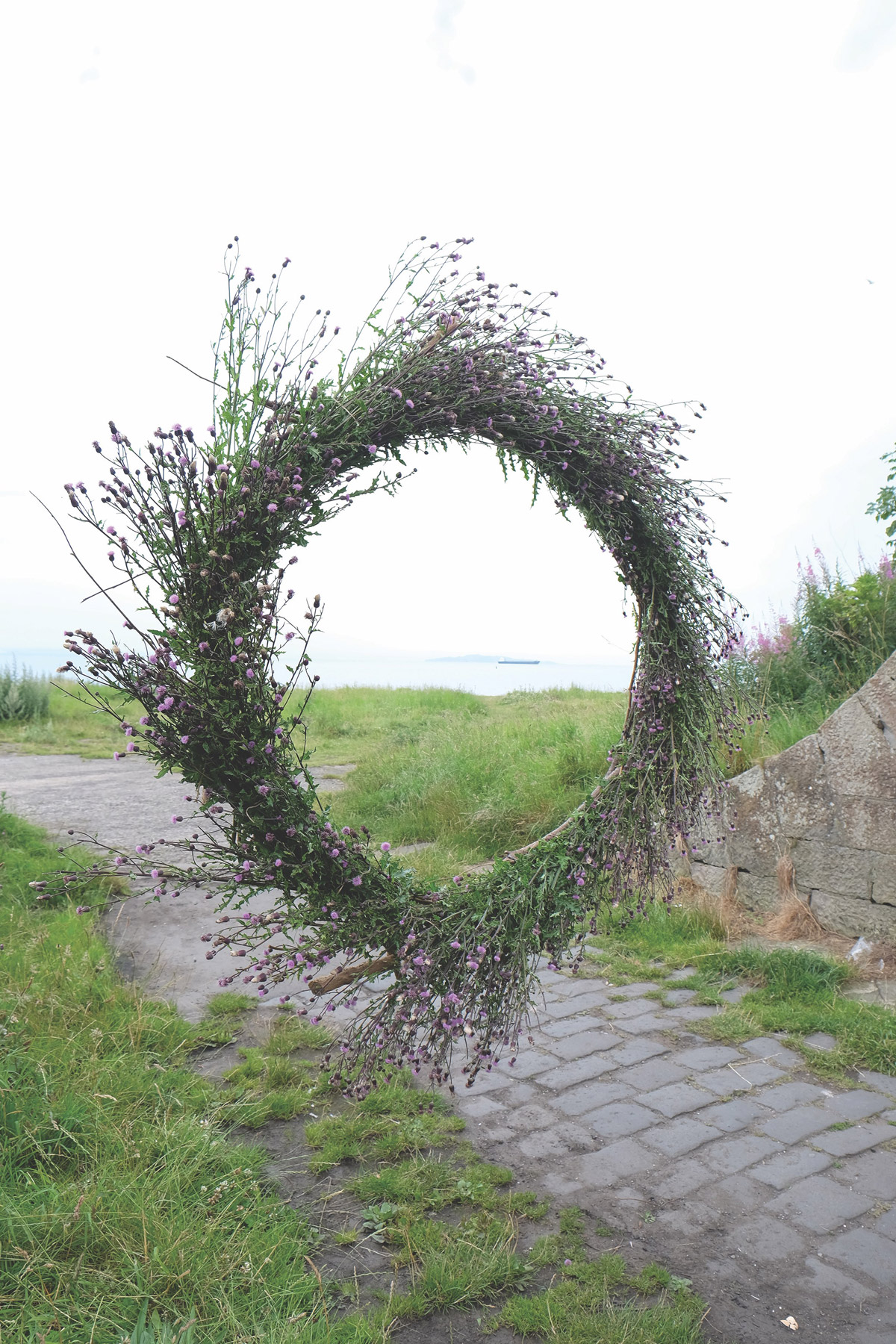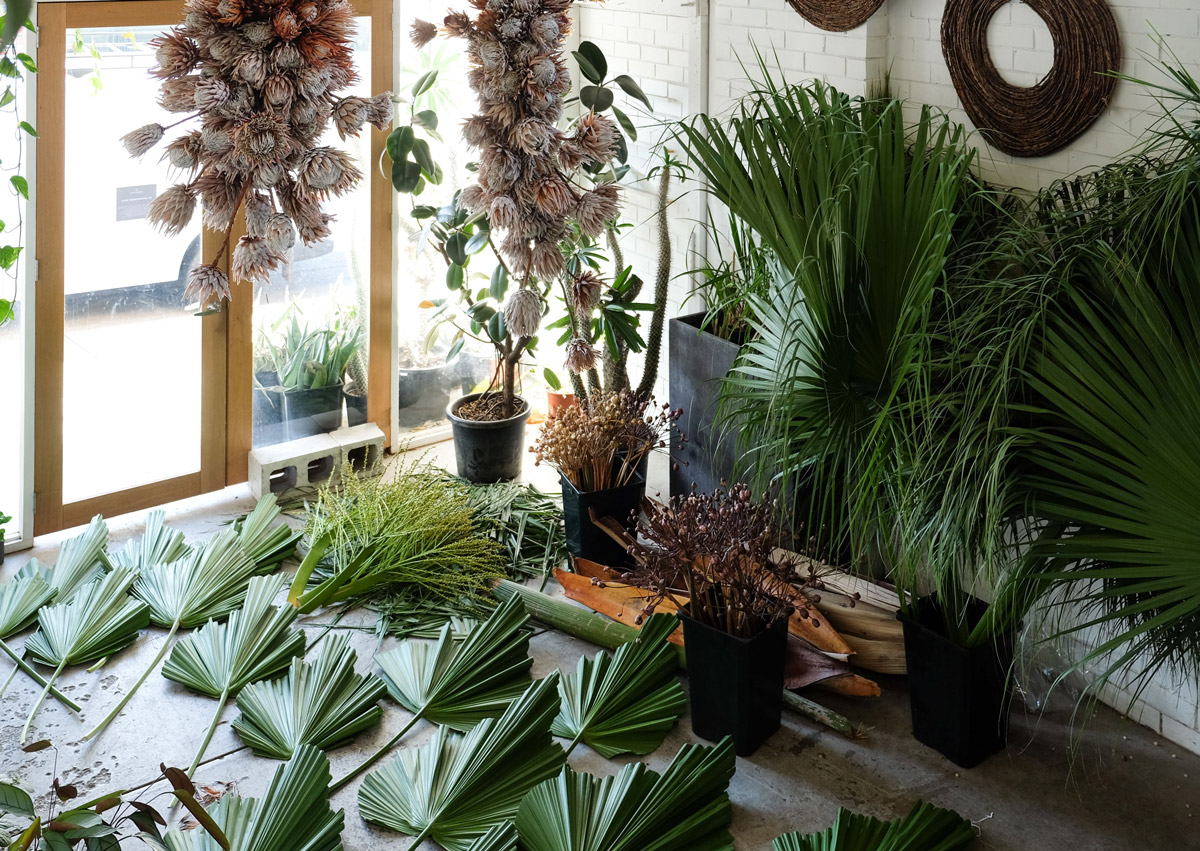 Why We Love Them
Located in a converted warehouse, the Loose Leaf studio specialises in both permanent and temporary indoor landscape design and botanical installations, and the unique retail space specialises in indoor plants and freshly cut flowers. The space is an inspiration to anyone wondering what a little greenery could do to spruce up their home.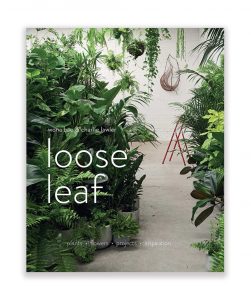 Their motto is 'observe nature, be inspired by it and start experimenting!' and their stunning first book, Loose Leaf, shows us the many ways we can get creative with nature. Its pages are filled to the brim with ways to bring the beauty of nature into our homes and our lives. Each chapter is dedicated to design with different natural materials such as cut flowers and foliage, sculptural medium and living plants. 10 projects explore the full range of Wona and Charlie's unique sculptures and botanical installations. In each project, they show us practical ways to get creative with greenery including how to make items such as seasonal wreaths, hanging gardens, organic sculptures as well as the secrets behind their signature Monstera chandeliers. The duo have managed to find the perfect balance between achievable and the formidable. Whilst some of the larger projects might appear a little harder to produce, they are nonetheless possible for you to create.
Loose Leaf harnesses the belief that by bringing the outside in through design with natural material such as plants and flowers, you can realise the importance of nature and learn its nobility. It showcases earthy and inventive flower and foliage arrangements for your home with basic information on the types of vegetation that work together harmoniously. From your own backyard to urban roadsides and far-flung coastlines, Loose Leaf's incredible botanical art will kick-start your own ideas and creativity.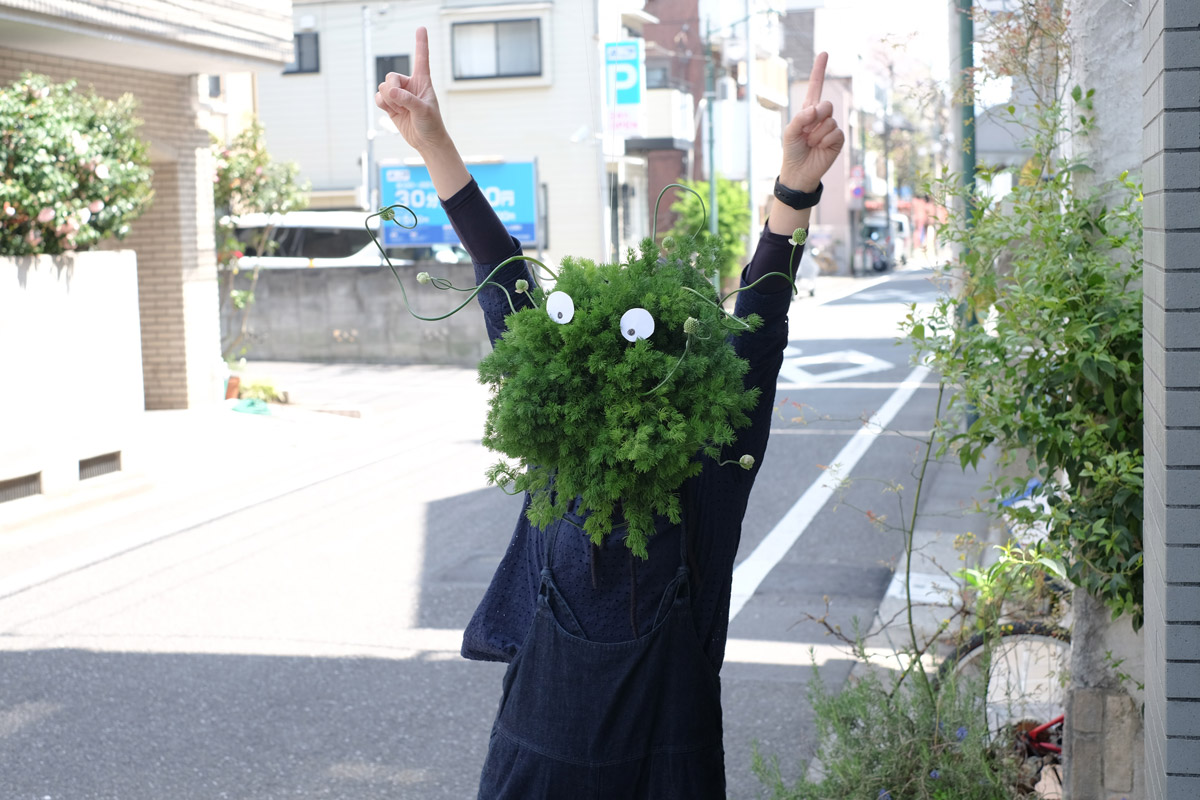 Meet the Author Radio
"It's a Good Day"
"These are a handful of songs we have on repeat in our studio that make us happy. It's a pretty eclectic mix, but that's what we like and we hope you do too." – Wona and Charlie
Top Picks
We had one last task for Wona and Charlie to complete, rounding up a selection of their favourite Hunting for George goodies for the home. Here are their top picks.
Excerpts have been taken from the Loose Leaf book, written by Max Olijnyk.