Visiting King Island was fantastic, but now it's time to head to another island that we know quite well. Flinders Island offers a pristine environment that not many destinations can top. With its rugged mountain ranges, pristine beaches and thriving wildlife, this island is a paradise for nature lovers looking to get away from it all. Located a stone's throw away from Diamond Gully and Stacky's Bight Beach, we had a chance to stay in a stunning cosy farm stay – the beautiful Wombat Lodge.
Wombat Lodge's ideal location allows guests to enjoy panoramic views of the surrounding area and it's also the perfect spot to access all of the Mount Killiecrankie walking trails. Bathed in warm natural light, the lodge comes to life at sunset as the sun goes down across Bass Strait.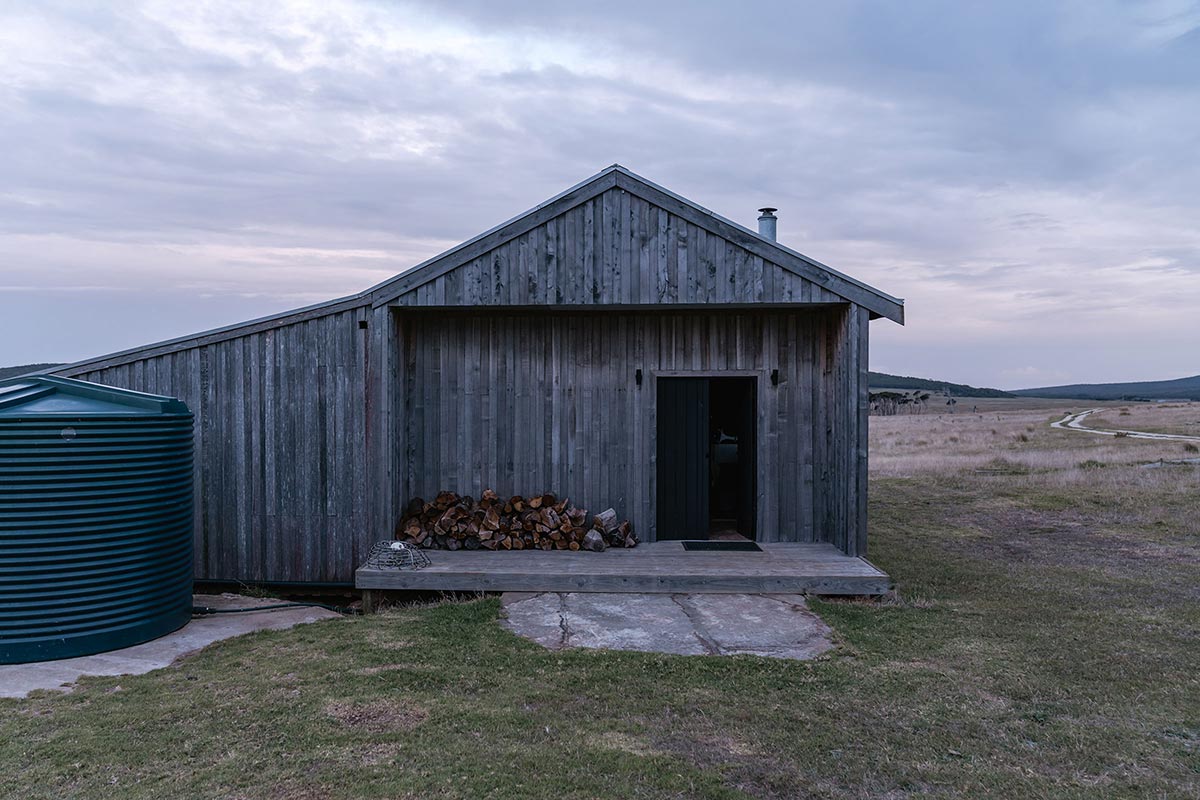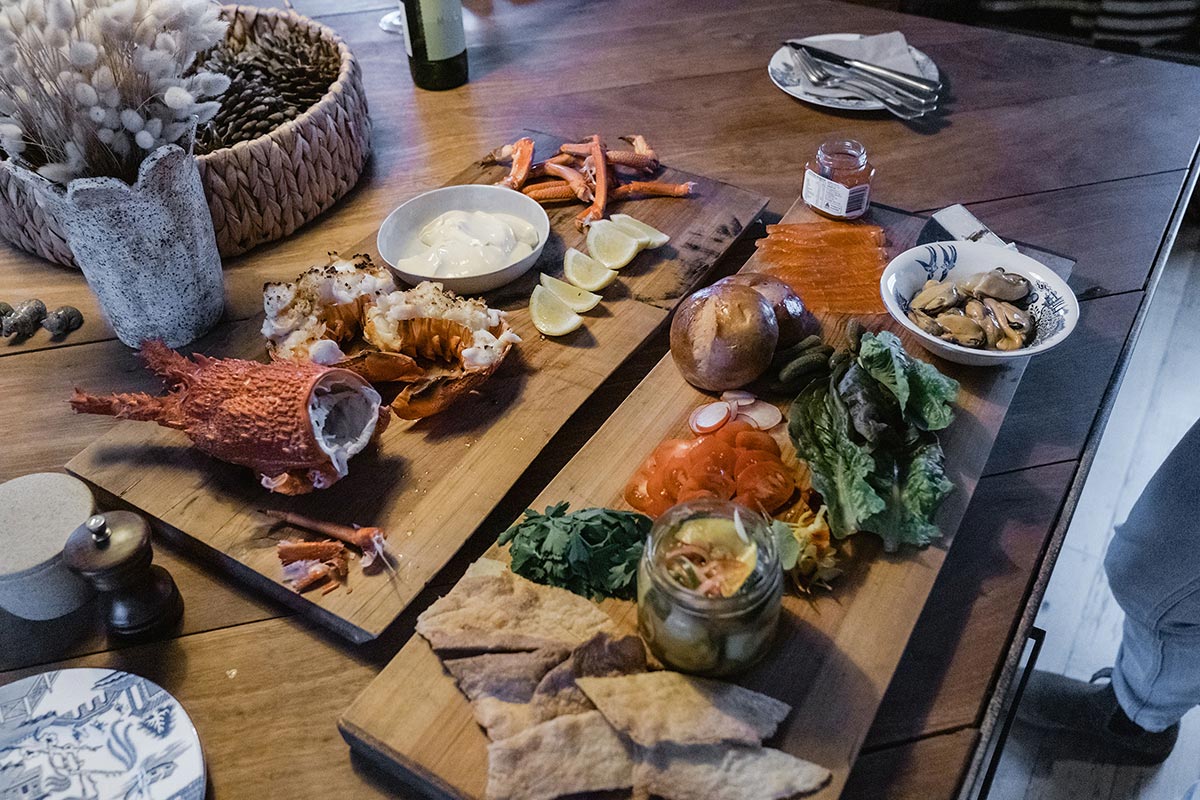 As we stepped through the doors, not only were we greeted by the stylish, elegant, yet relaxed atmosphere of the interior, but we also enjoyed a delicious meal that included none other than the treasure of the island – crayfish! It's more than just a special interest for Jo and Tom Youl of On Island Time to share the crayfish of their locality.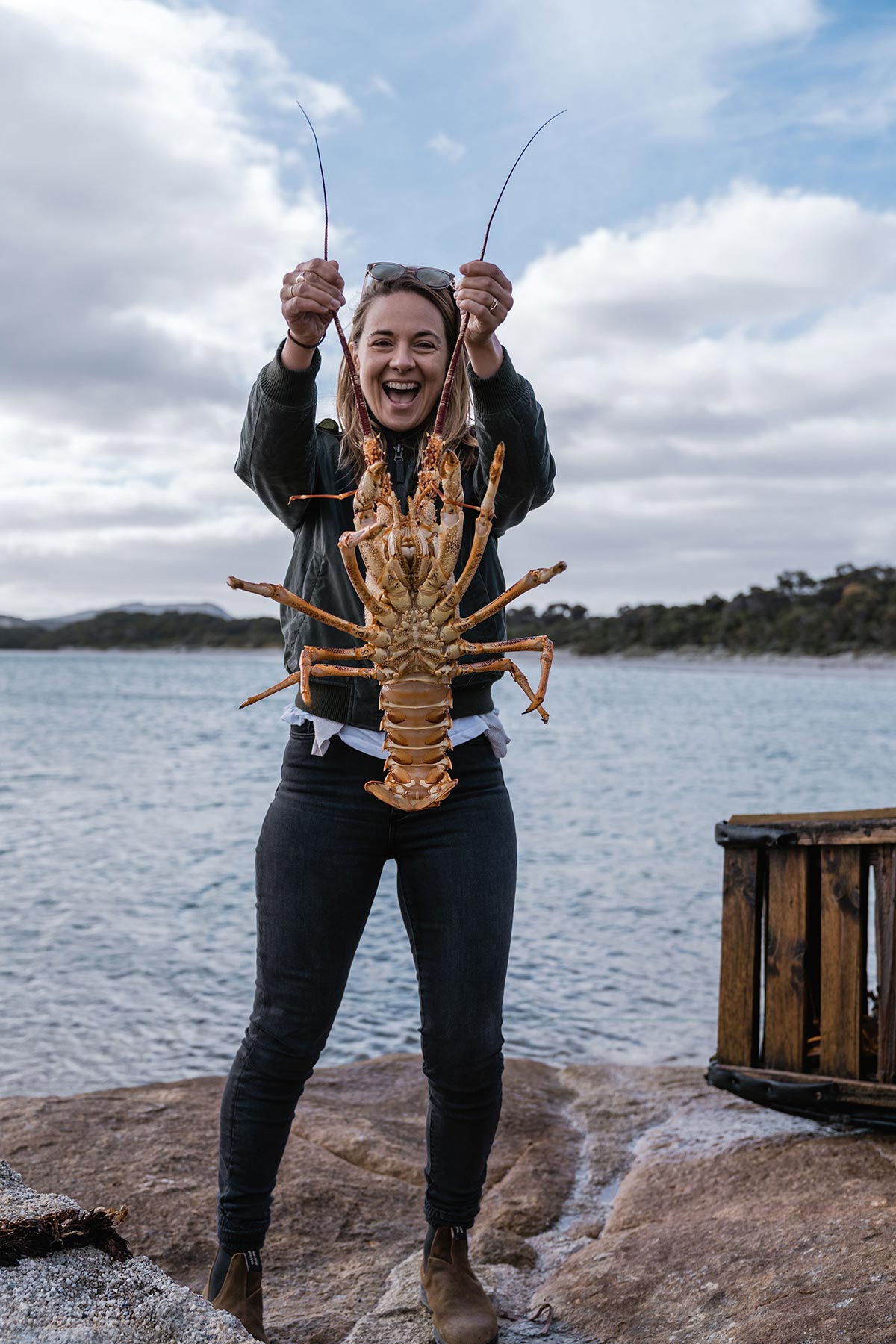 The following day we had the opportunity to go on a crayfish-catching adventure with the locals. Having them around made our stay more memorable and it was an absolute pleasure to hang out with them.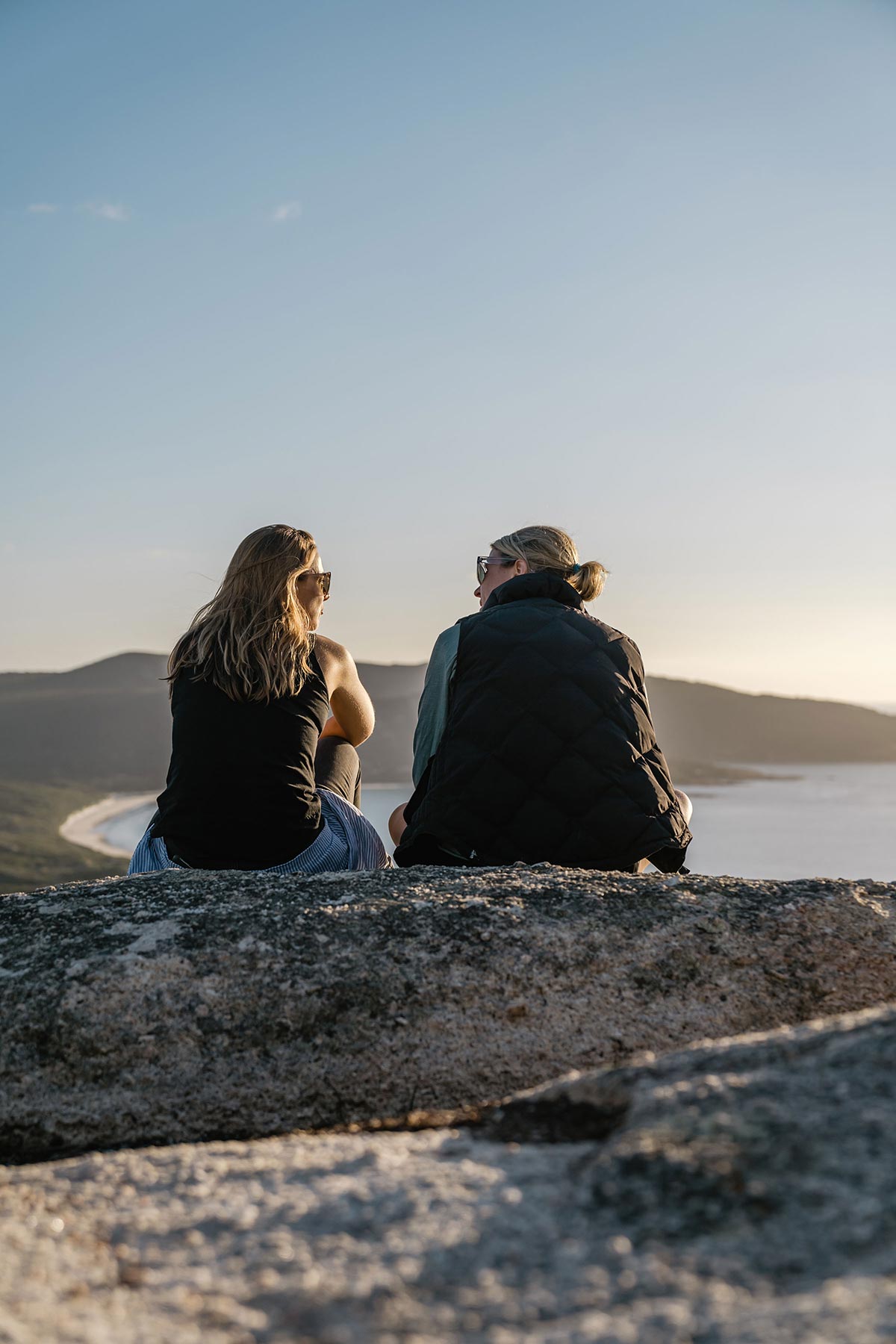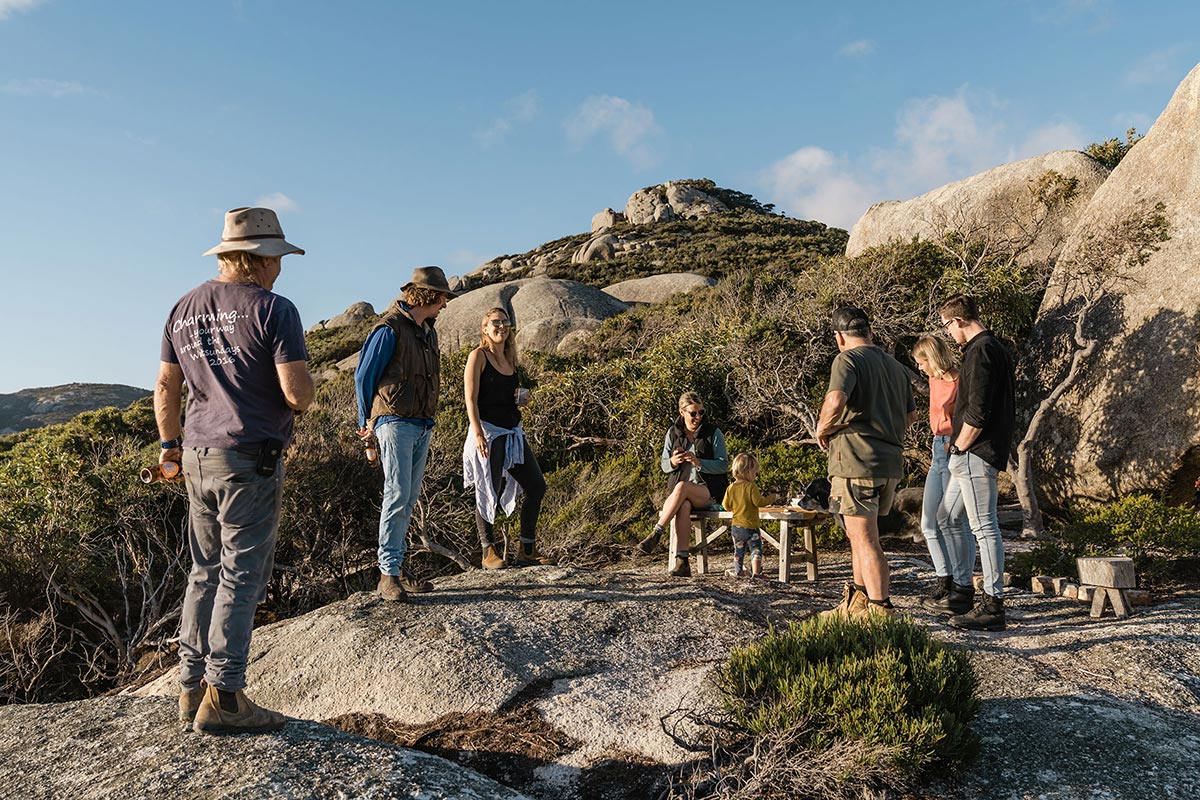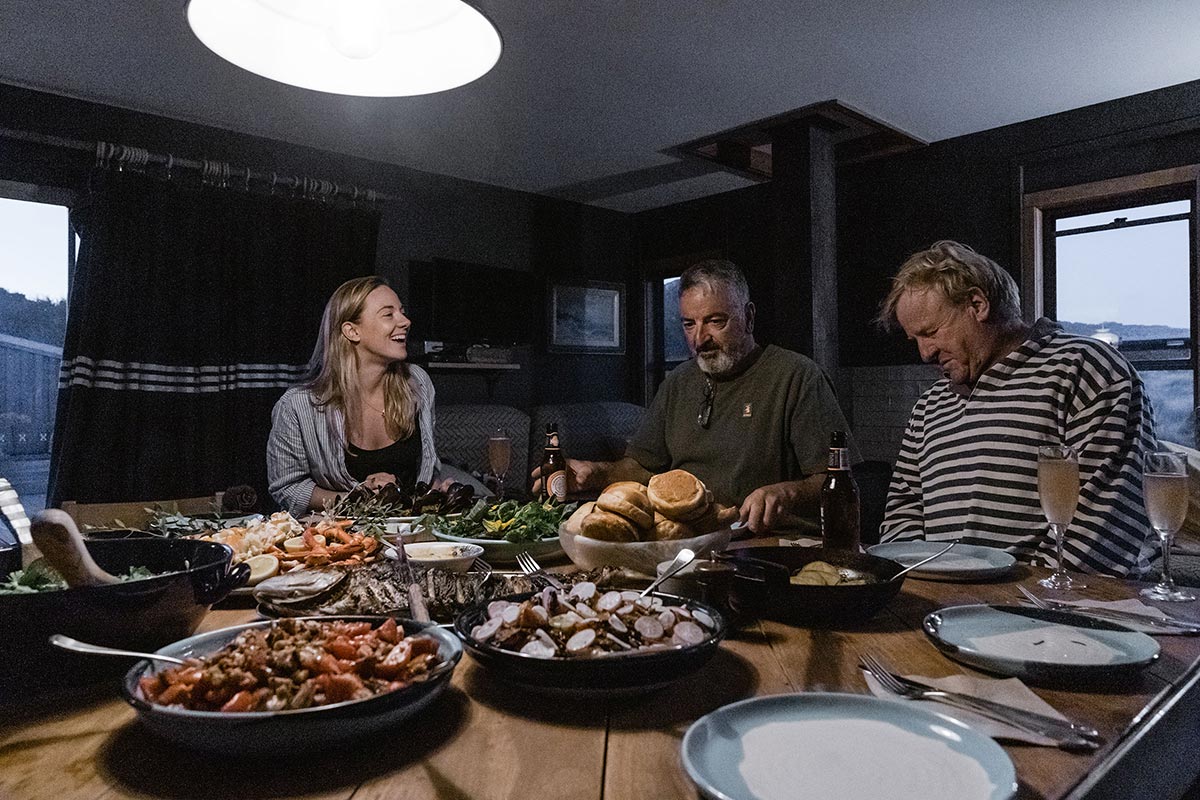 Our tour wrapped up with a delicious dinner prepared by Mikey from Flinders Wharf, featuring the best of the island's cuisine. Having the chance to spend one last night with the locals was the best part of our trip, and we can't wait to go back!
Photography: Jonno Rodd
Video: Hunting for George