Father's Day is around the corner so we thought we'd take it upon ourselves to sniff out the best quality designer gifts for Dad this year. From refreshments, fashion, home and tech accessories these are our top gift ideas for Father's Day. If your Dad appreciates quality, great design and presents then he's probably going to love one of these gifts.
And.. to up the ante this year we teamed up with Idle Hands, Bellroy, The 5th, Bared Footwear, Triumph & Disaster, Driza-bone, Modest Mounts, July, and Balter Brewing Company to give away not 1, not even 2, but 3 DAD SWAG PRIZE PACKS. Check out our unboxing video to discover what's in the prize pack and enter your details below to be in the running to win:
COMPETITION CLOSED. WINNERS ANNOUNCED!
Winner 1 Juliusz Z from Queensland
Winner 2 Nicholas S from New South Wales
Winner 3 Andrew D from Victoria
Signup to our newsletter to Win One of Three Prize Packs. Competition open to Australian residents over the age of 18 only. T&Cs here.
1 Prize Pack Includes:
Balter Brewing Company
Beer Duffle RRP $45.00
Beer Opener RRP $15.00
Beer Smiley Tote Bag RRP $10.00
4-Pack Balter Beer RRP $18.99
July
Carry On Suitcase 40L RRP $295.00
Driza-Bone
Kyneton Wool Knit RRP $129.00
Buckland Beanie RRP $49.95
Modest Mounts
RAM Twist-Lock Suction Mount with X-Grip Phone Holder RRP $101.95
Triumph & Disaster
Road Less Travelled – Dopp & Haircare Travel Kit RRP $89.00
Natural Deodorant – Spice RRP $28.00
Bared Footwear
Titanium Light Tan Suede Boots RRP $289.00
The 5th Vesper Watch RRP $199.00
Bellroy
Note Sleeve Designers Edition Burnt Sienna RRP $219.00
Idle Hands
Jex Vinyl Stand RRP $109.00
Total Prize Pack RRP $1,597.89
First on our list is probably the safest bet for a Father's Day gift. A bag full of happiness from Balter Brewing Company including their Beer Duffle and Beer Opener.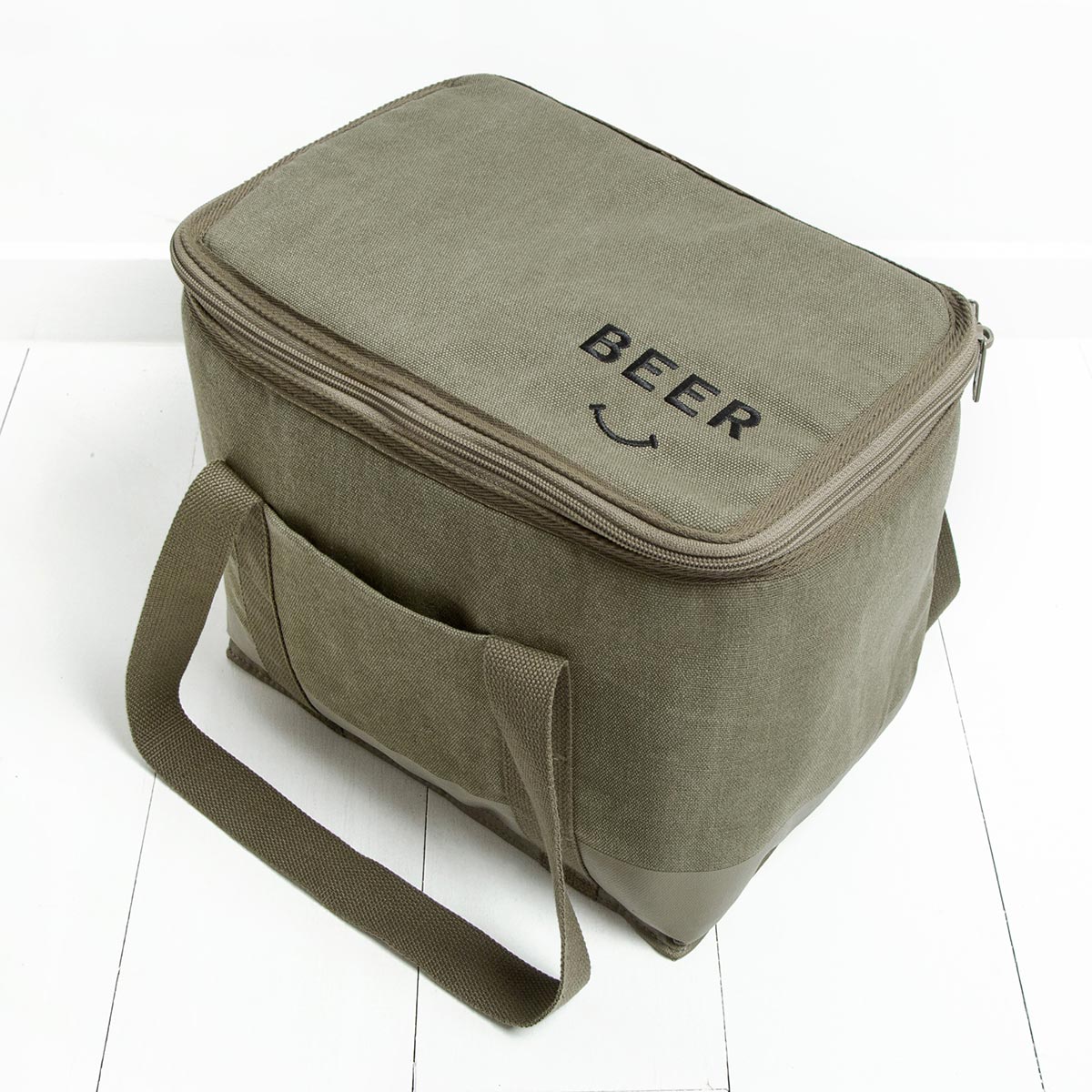 Beer Duffle
$45.00
The official Duffle Bag for beer is here…
Balter built this sweet little cooler from the ground up. Made from durable canvas outer construction with water resistant base and sealed inner bladder to avoid those embarrassing leaks. It can hold 16 tinnies (a whole Balter carton) with ice. Impressive!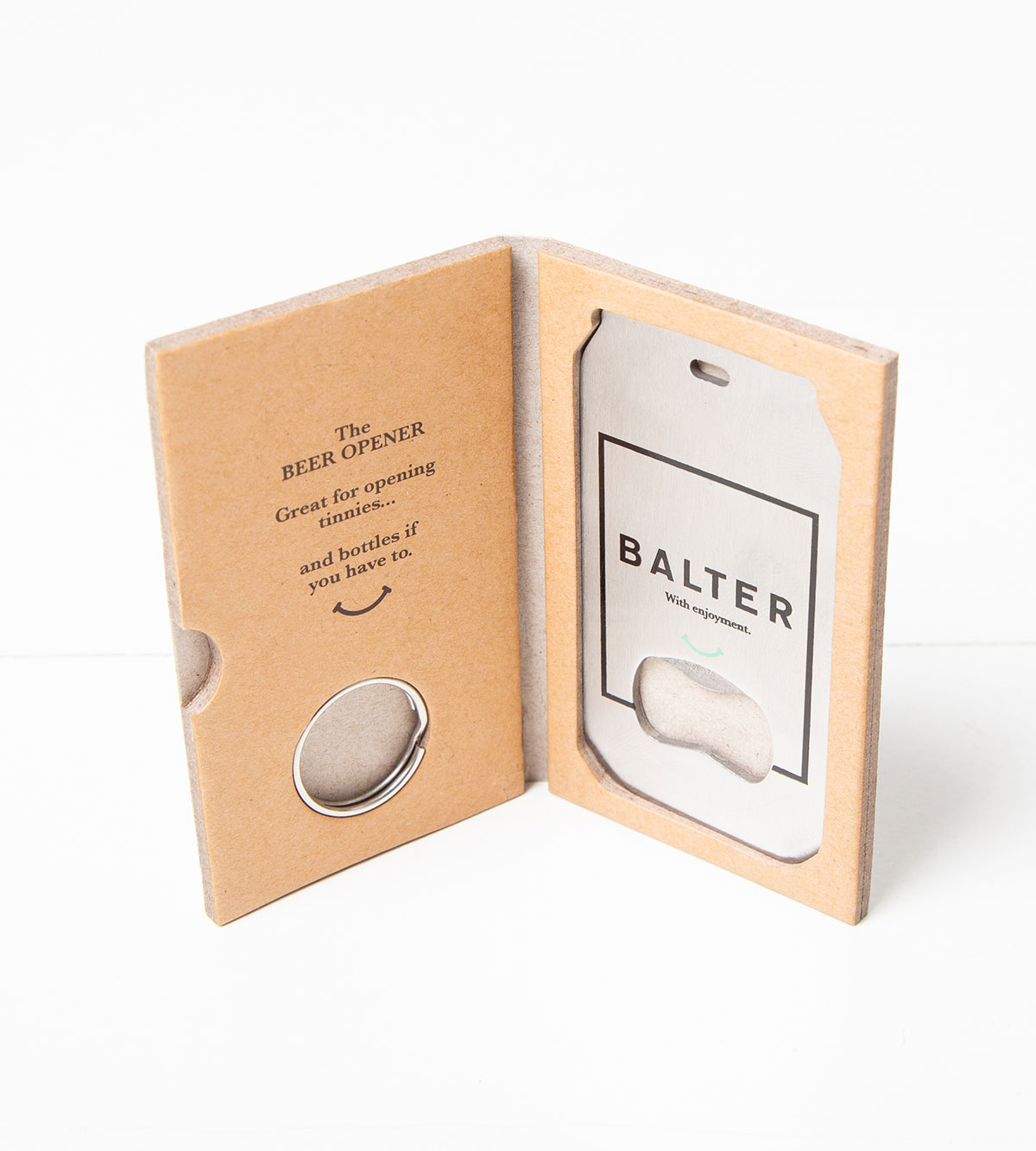 Beer Opener
$15.00
They also made a beer opener specifically designed for opening cans… and bottle if you have to. The brushed stainless steel is a modern day bar blade and is a wonderful little mate to carry on you at all times.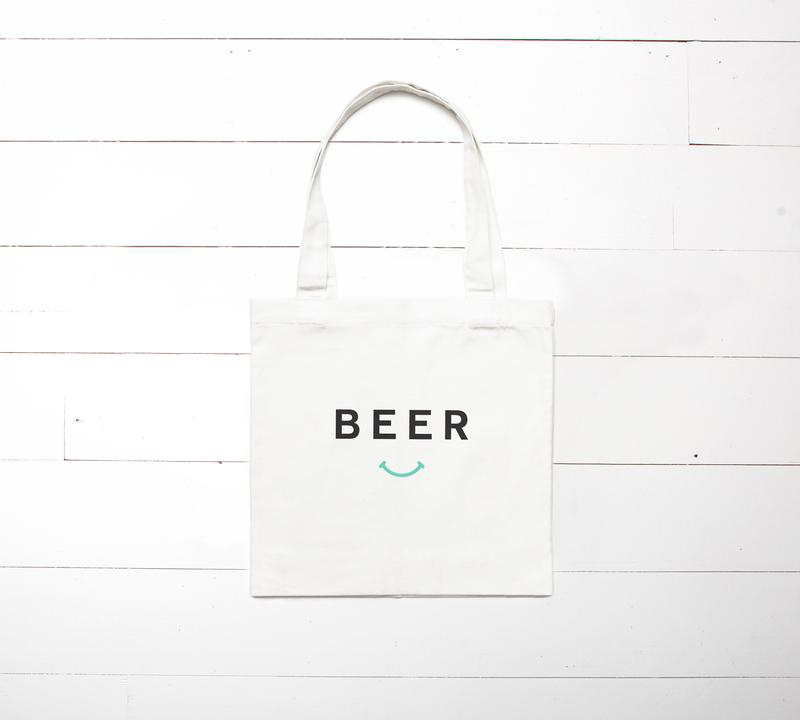 Beer Smiley Tote Bag
$10.00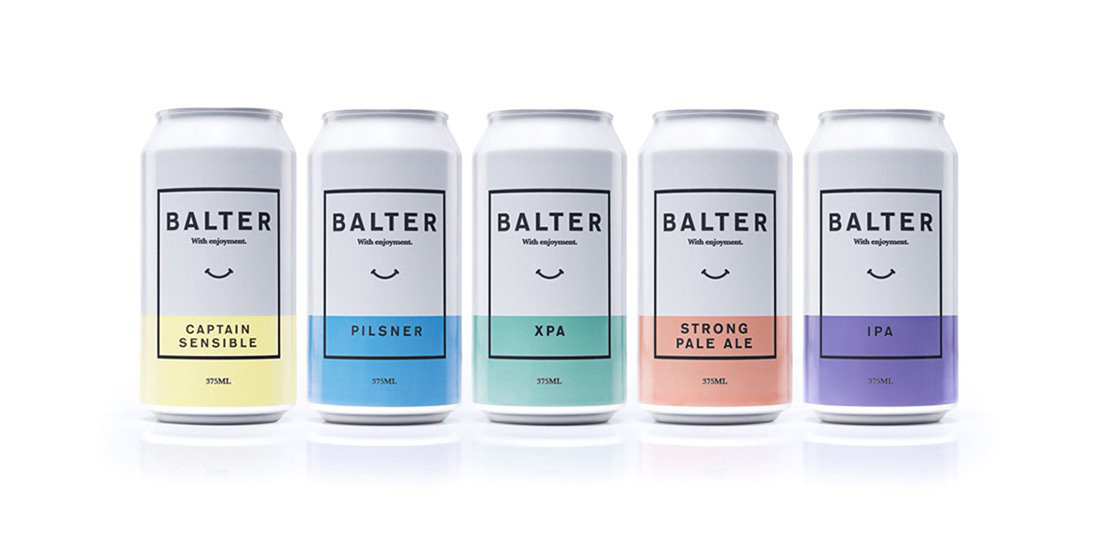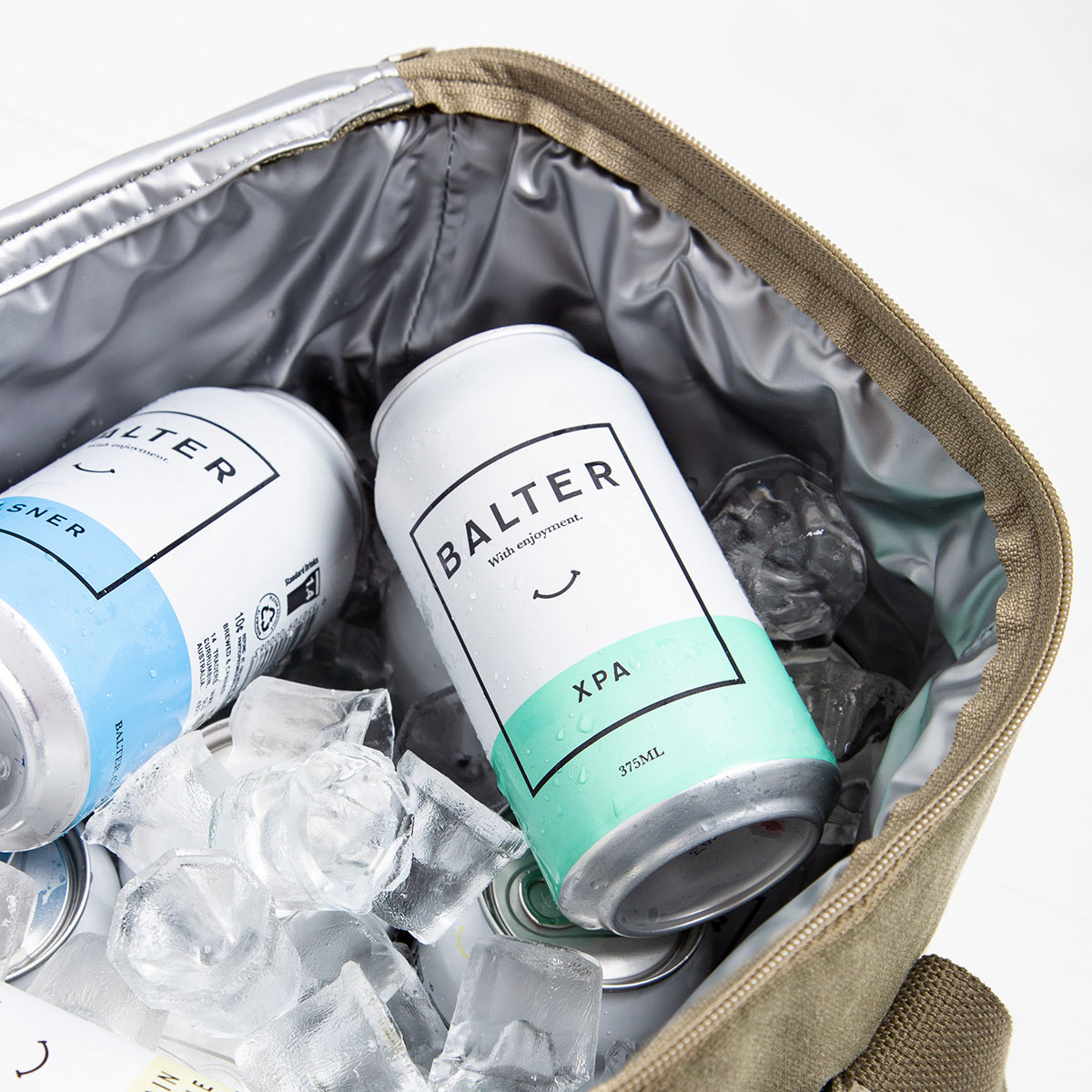 4-Pack Balter Beer
$18.99
Perfect for the Dad who really loves his local brewery. This 4-pack beer from Balter includes their IPA, XPA, Strong Pale Ale, and Captain Sensible tinnies. Best for those who like to keep a lid on it, but still want to crack the top off a couple!
Whether it's a business trip or a week-long vacation with the family, this suitcase from July is the perfect tour buddy. Perfect for dads who loves to travel!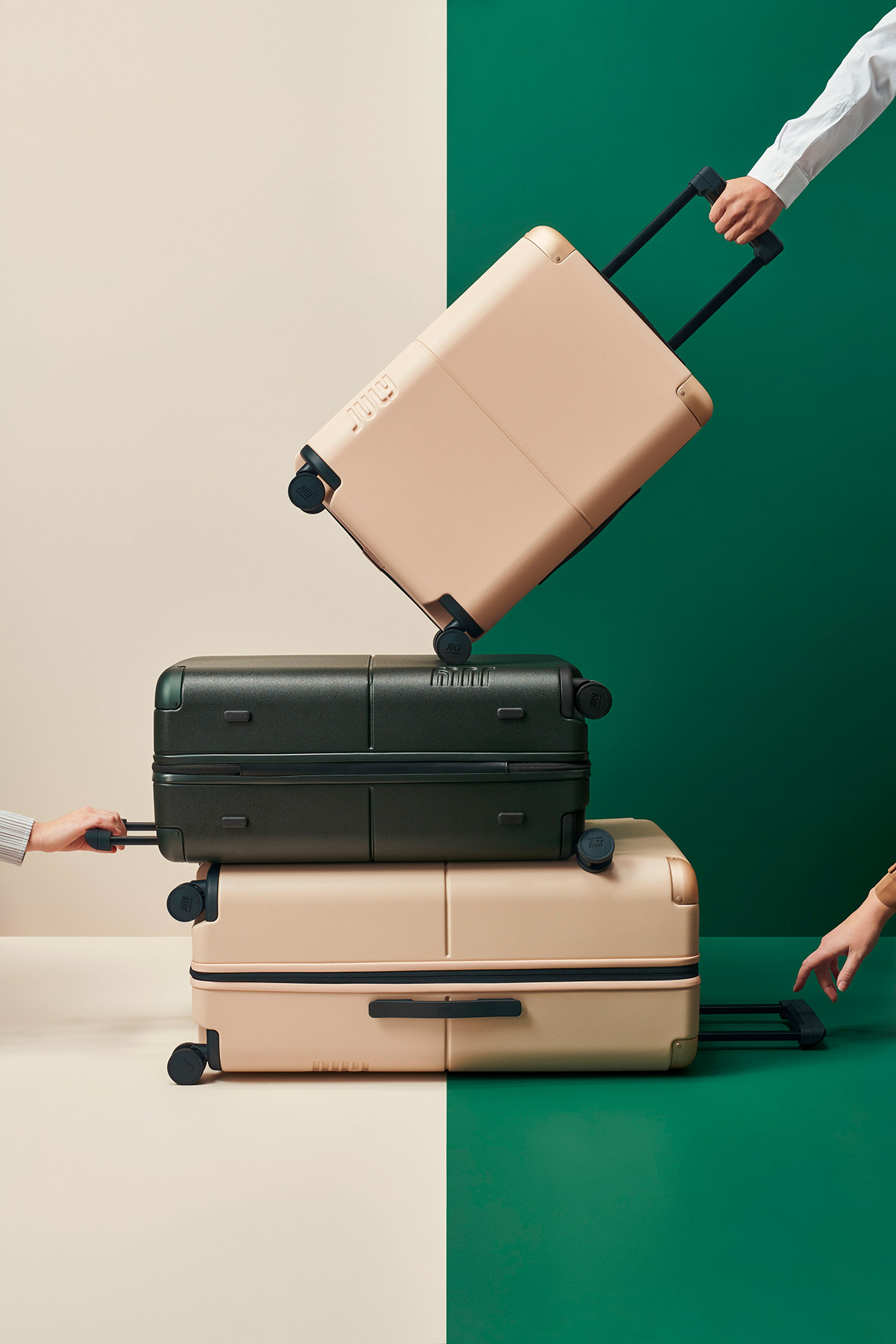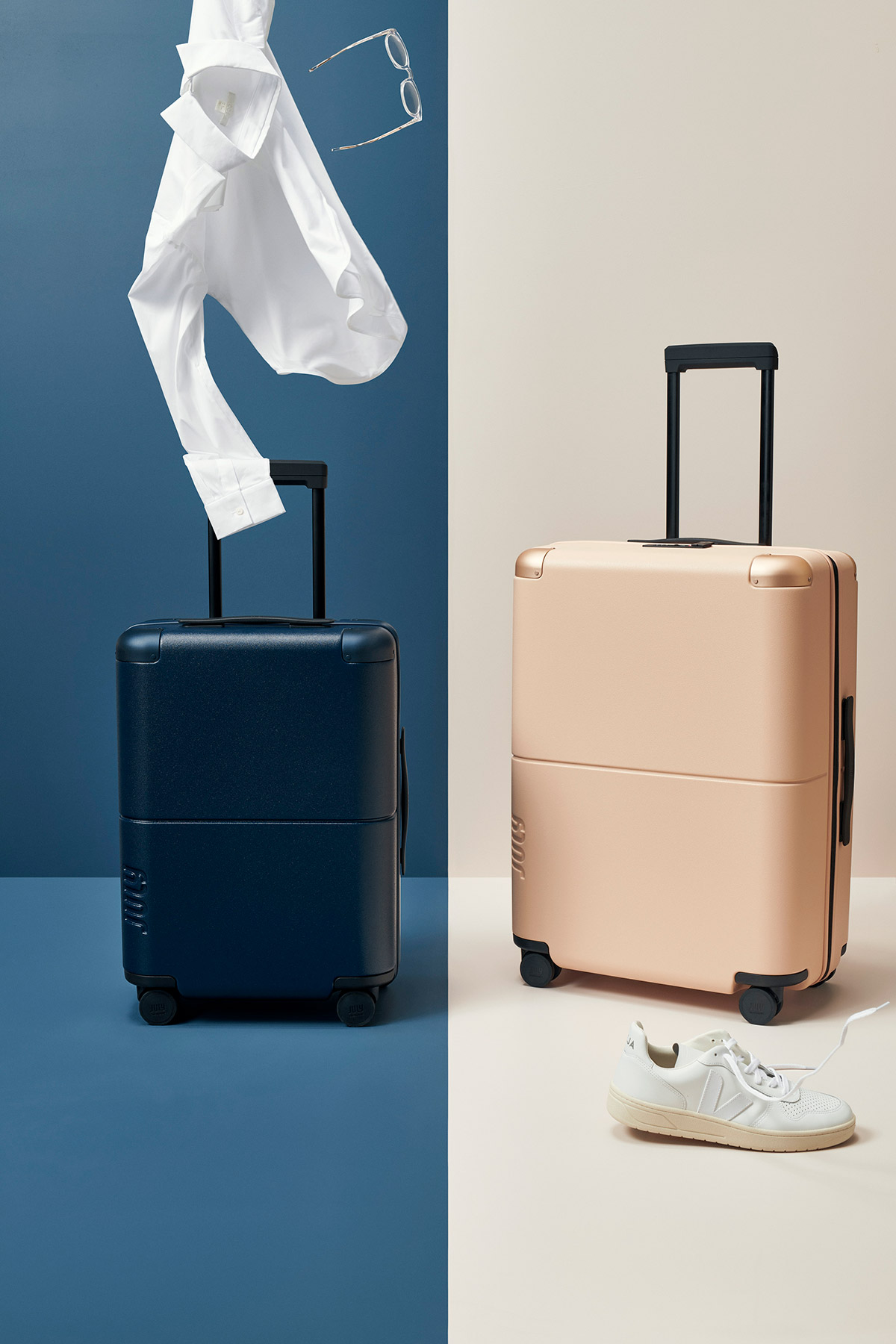 Carry On Suitcase 40L in Charcoal
$295.00
The July Carry On. Cleverly designed to do it all. It has an ejectable battery that is approved for flying across all major airlines. Safe to fly, a joy to carry.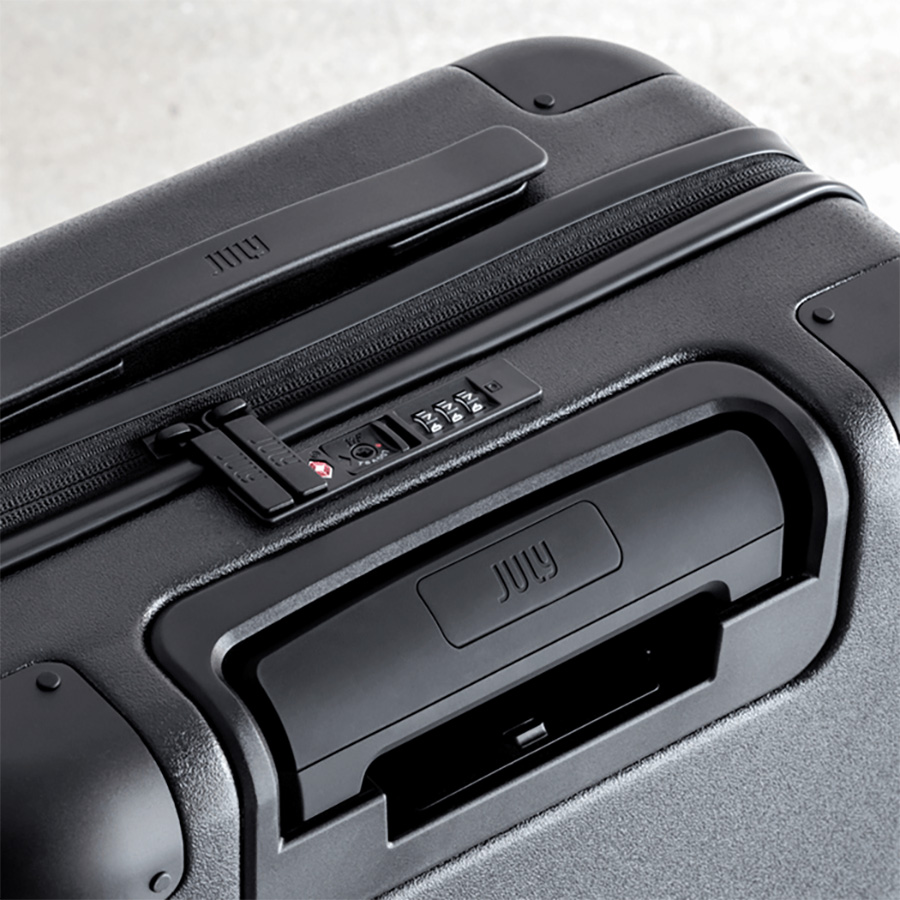 A case designed to be unbreakable, just like our spirits. Utilising 100% aerospace-grade German polycarbonate, the case embodies a considered and unique design that minimises damage and optimises function. July's luggage shell boasts custom constructed anodised aluminium bumpers to protect from drops, mishandling and general wear. Ultra lightweight and ultra strong. The ultimate travel companion.
When the temperature drops, the layering begins and we don't muck around. Driza-bone is an iconic Aussie brand and their range of 100% Merino & Shetland Wool knitwear are the luxury every dad needs. Non-scratch, extra soft and warm as toast.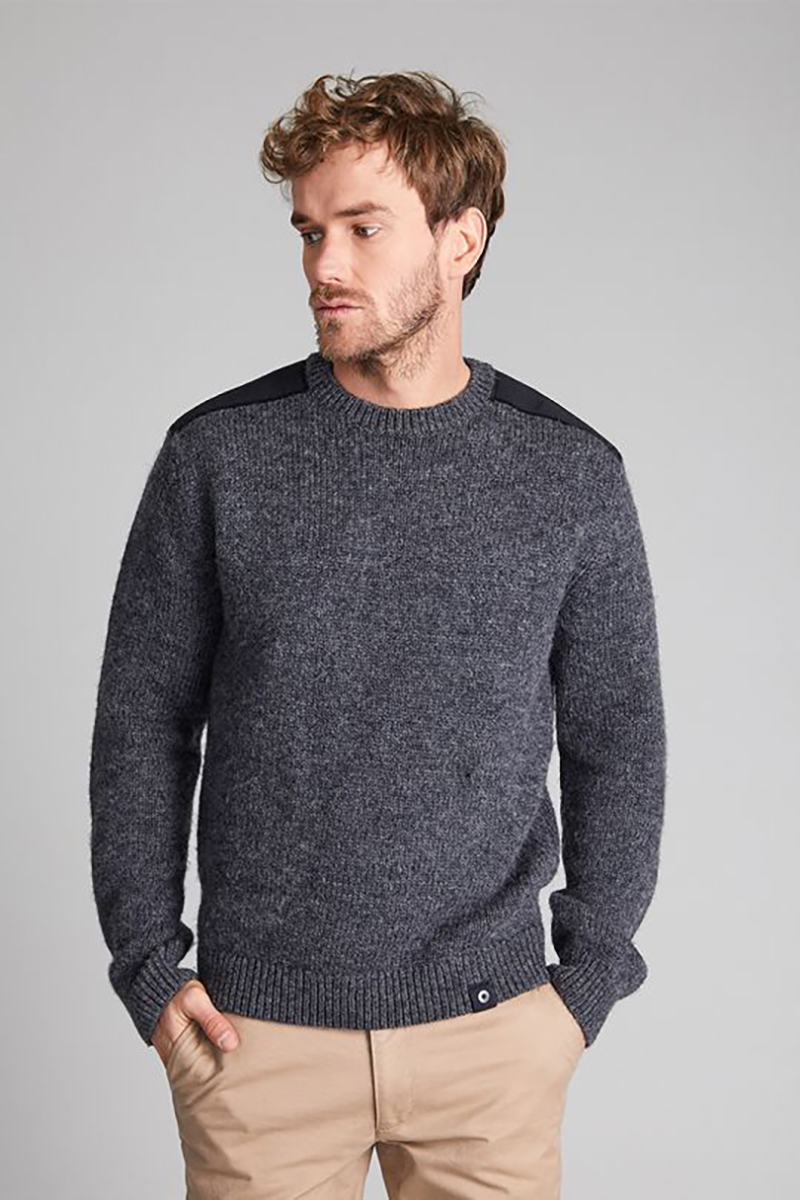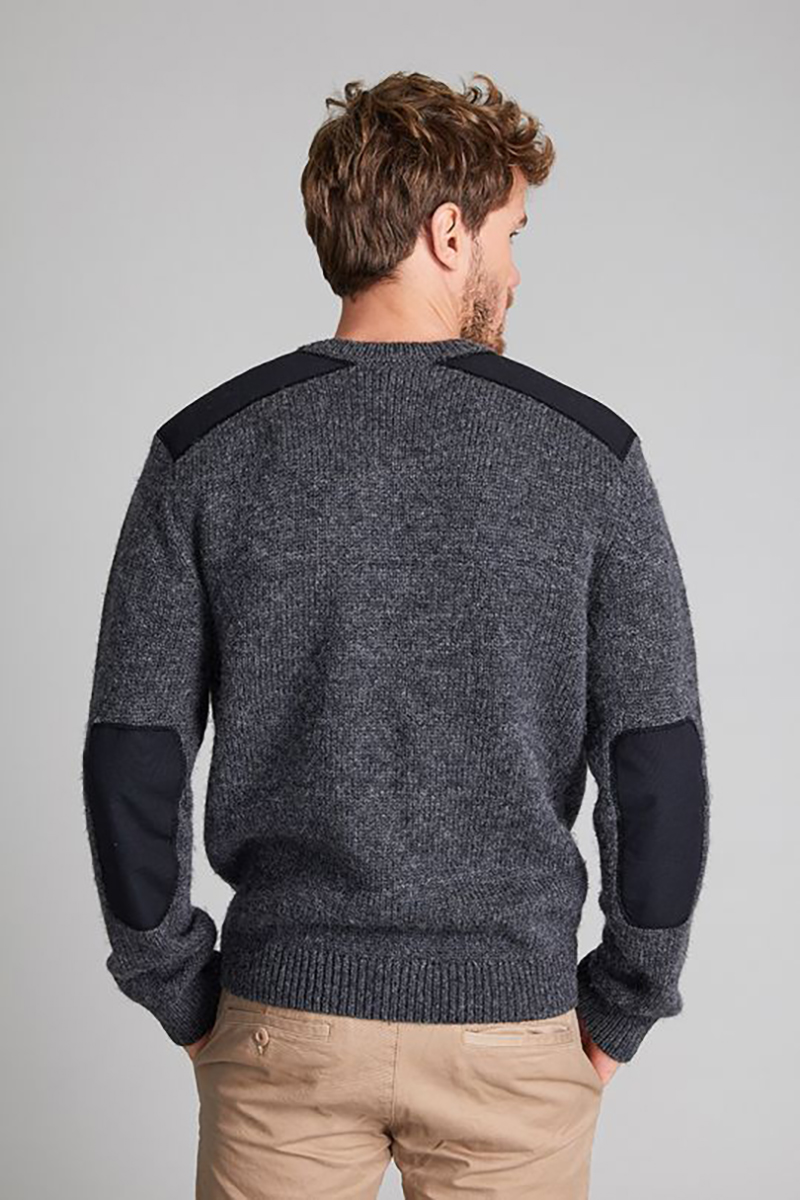 Kyneton Wool Knit
$129.00
A thick crew neck jumper made from robust 100% Shetland Wool for extra warmth and rugged appeal. Shetland wool is notoriously robust and resilient, and this is exactly why we chose it.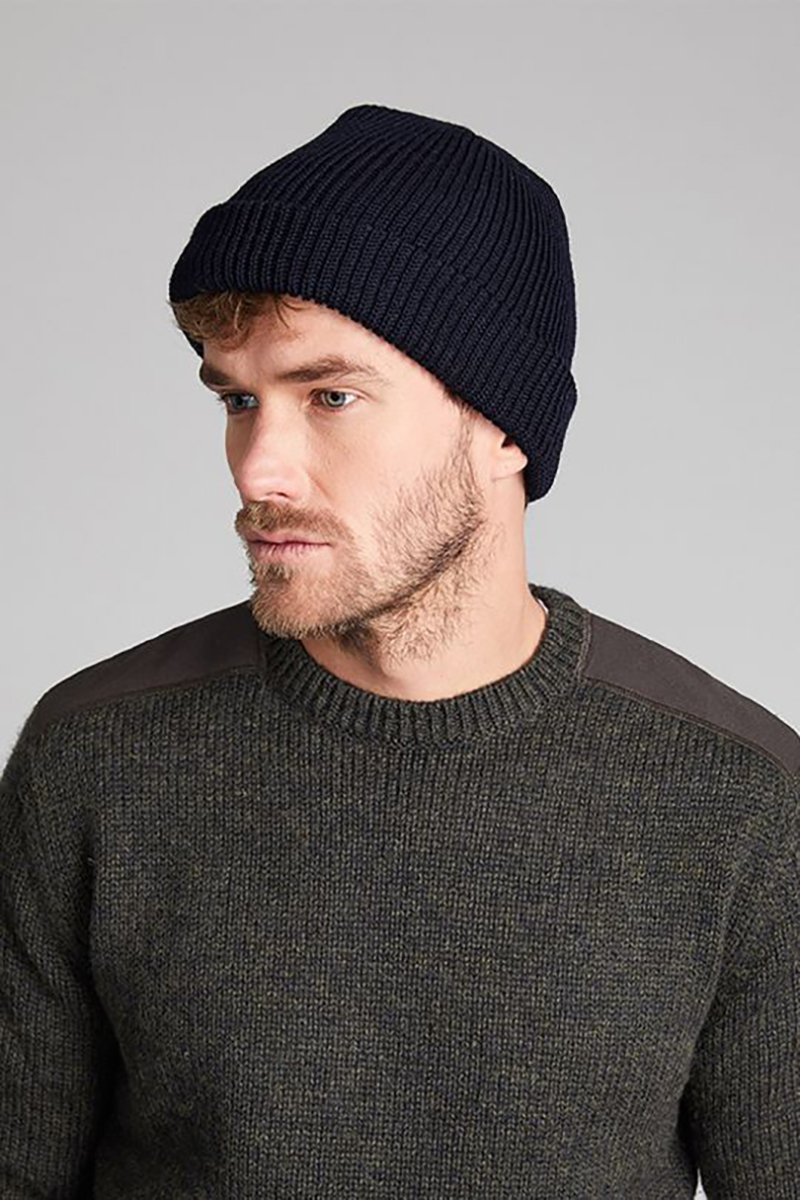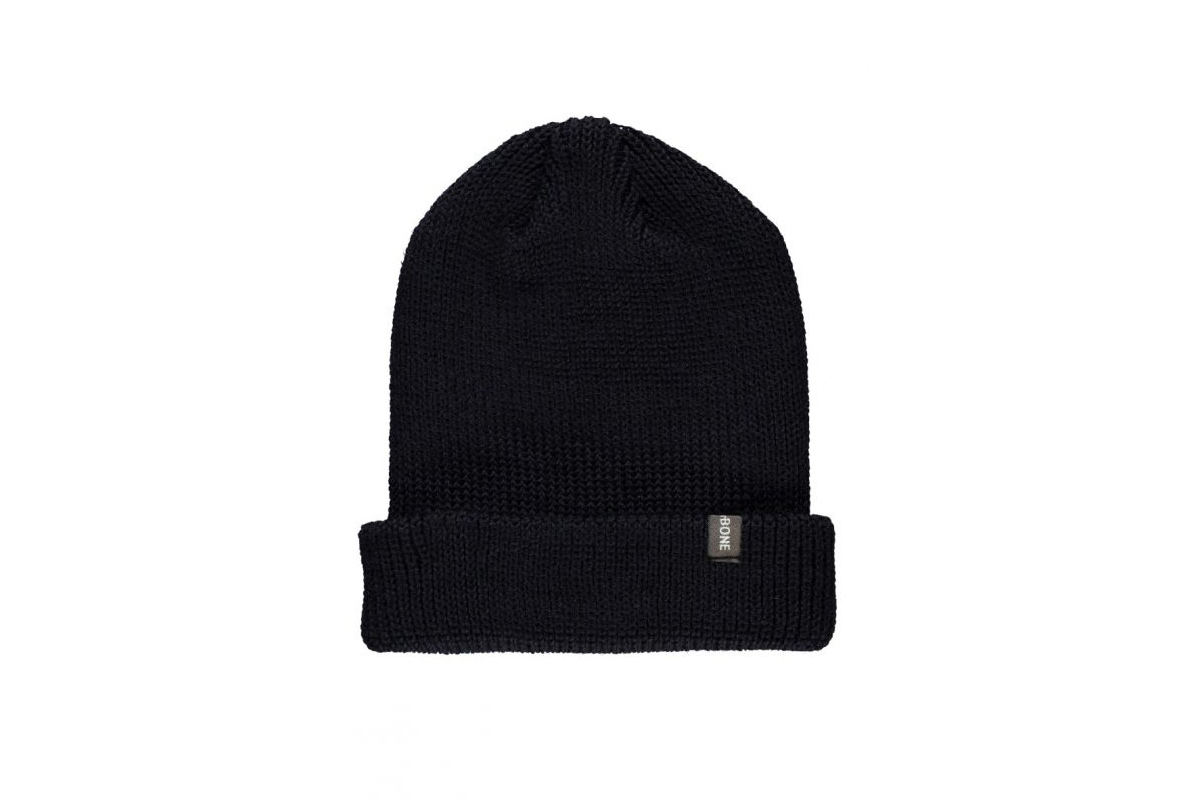 Buckland Beanie
$49.95
Driza-bones' Buckland Beanie is designed for the elements, just like their jackets and coats. Made with 100% premium merino wool and a fishermans knit and roll up hem for a sophisticated finish.
Great for Dads who love to cruise over bumps in the road or hit big waves in the boat, but still need to see which direction they're going. Get the phone out of his hand and secure on the windscreen with this tough as nails mobile Ram Mount from Modest Mounts.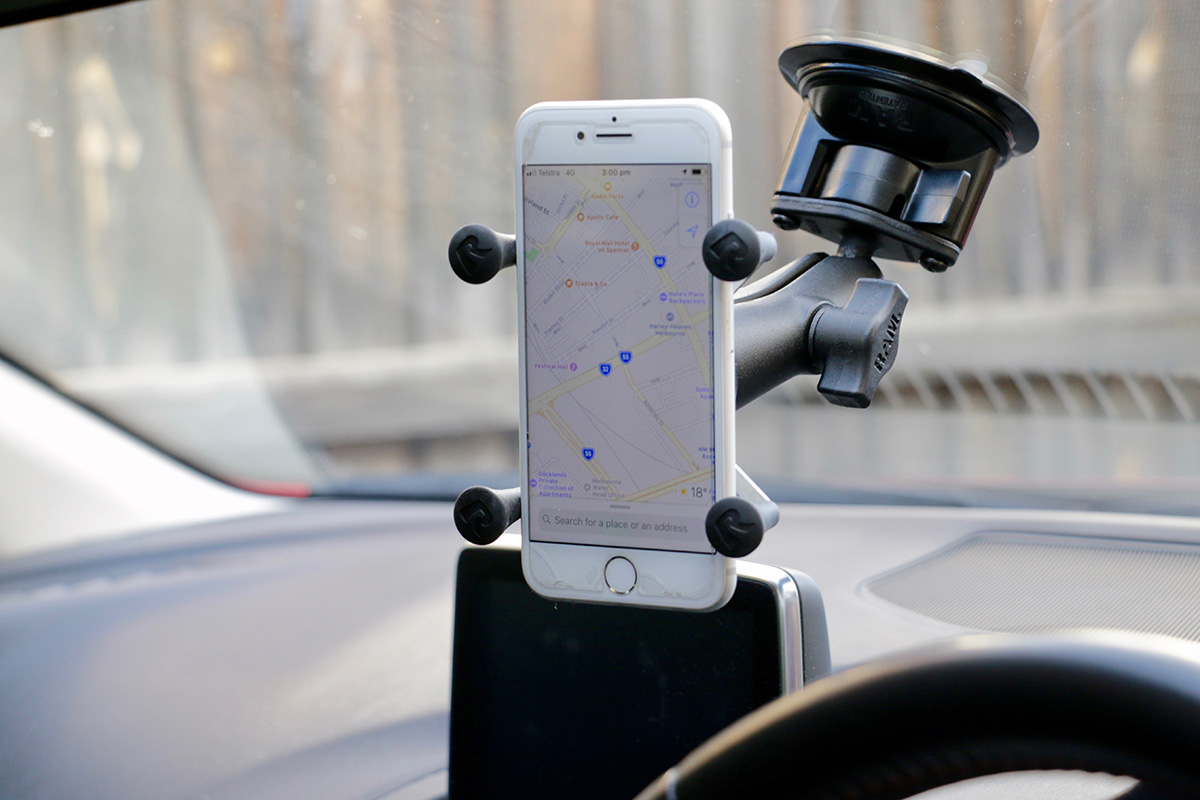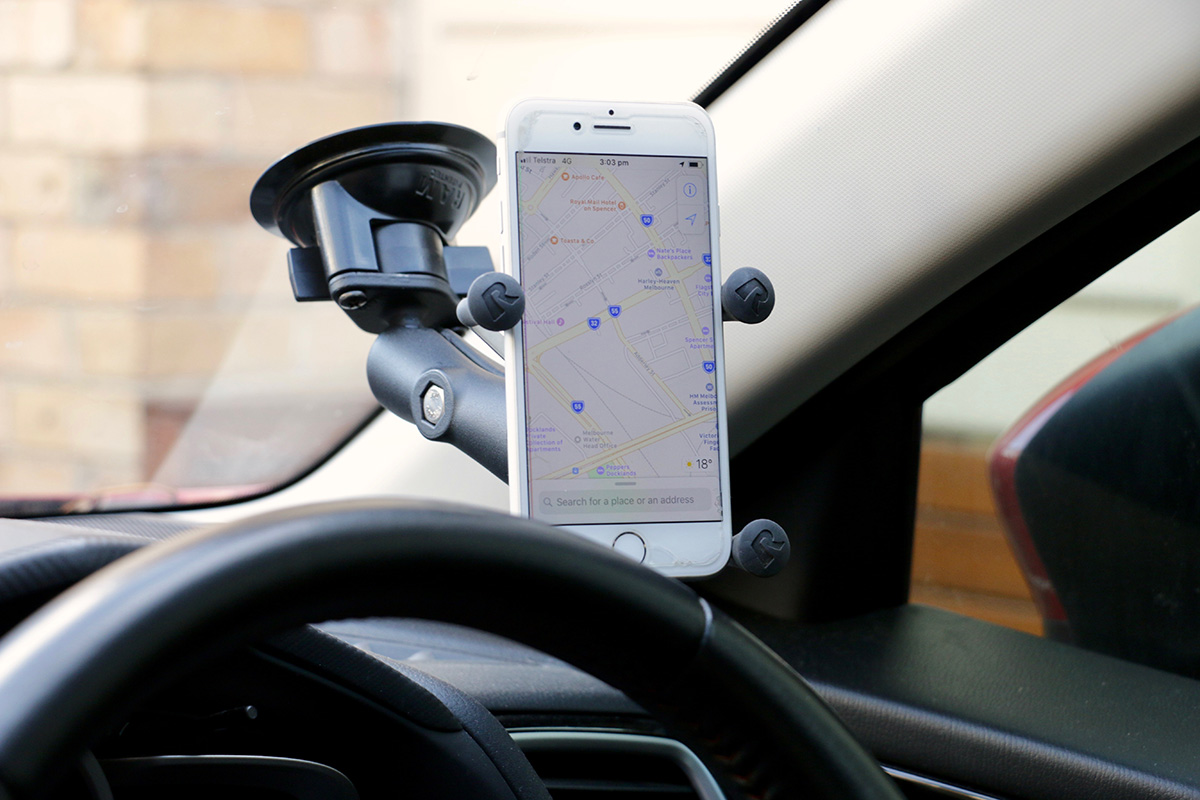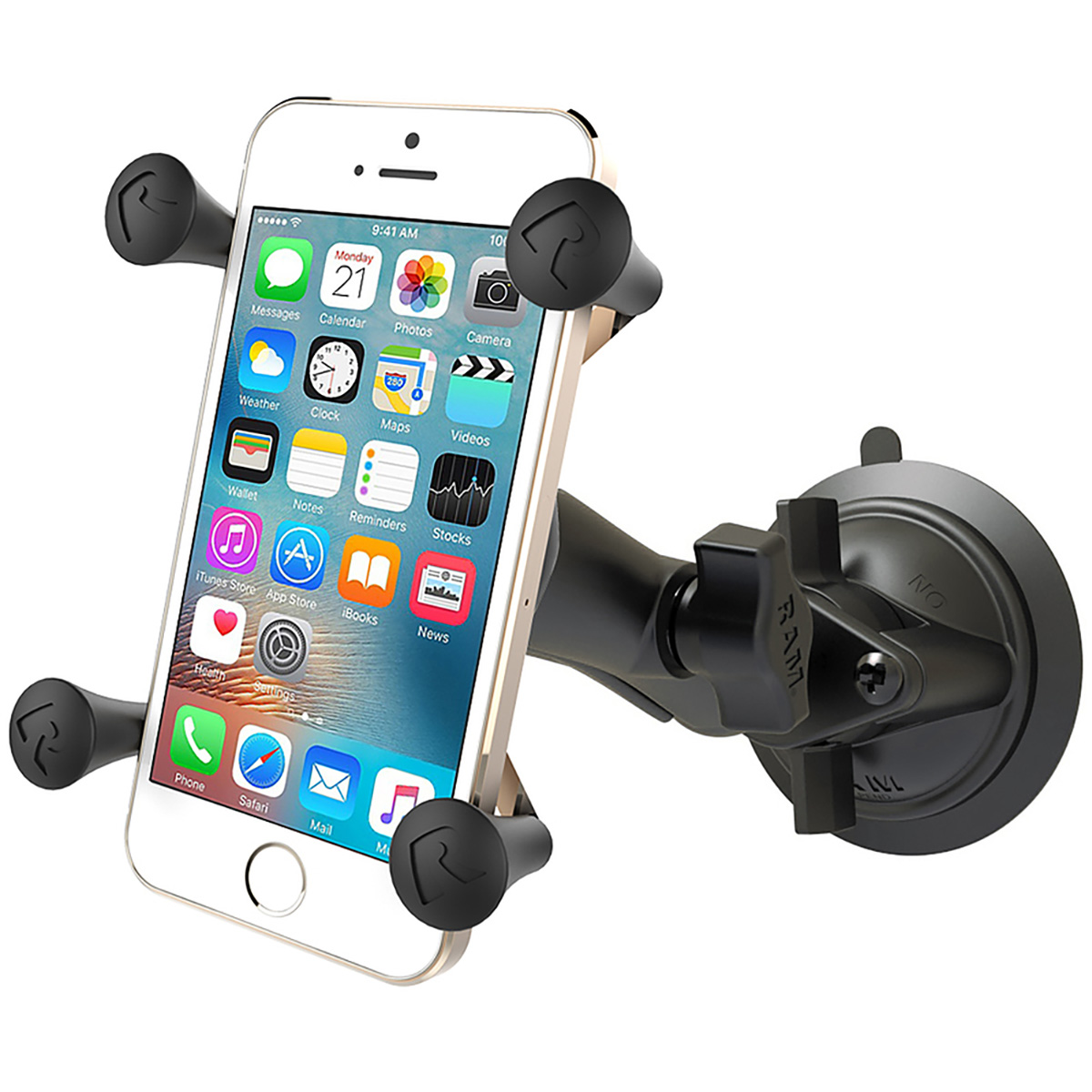 RAM Twist-Lock Suction Mount with X-Grip Phone Holder
$101.95
The RAM Twist-Lock Suction Mount with X-Grip Phone Holder allows you to attach your phone to any flat non-porous surface (eg. car windscreen). This is a high-quality mounting solution. RAM suction cups are regarded as some of the strongest suction cups in the world, and the included X-Grip cradle features a clever spring-loaded design that expands and contracts to ensure a perfect custom fit for your phone. Easy to install, easy to adjust, this is a phone mount you'll never need to replace.
If your Dad is into his grooming then he's going to love this and if your Dad isn't into his grooming, he's probably still going to love this (maybe secretly). Encourage the old man to take some extra care with his hair thanks to the lads at Triumph & Disaster.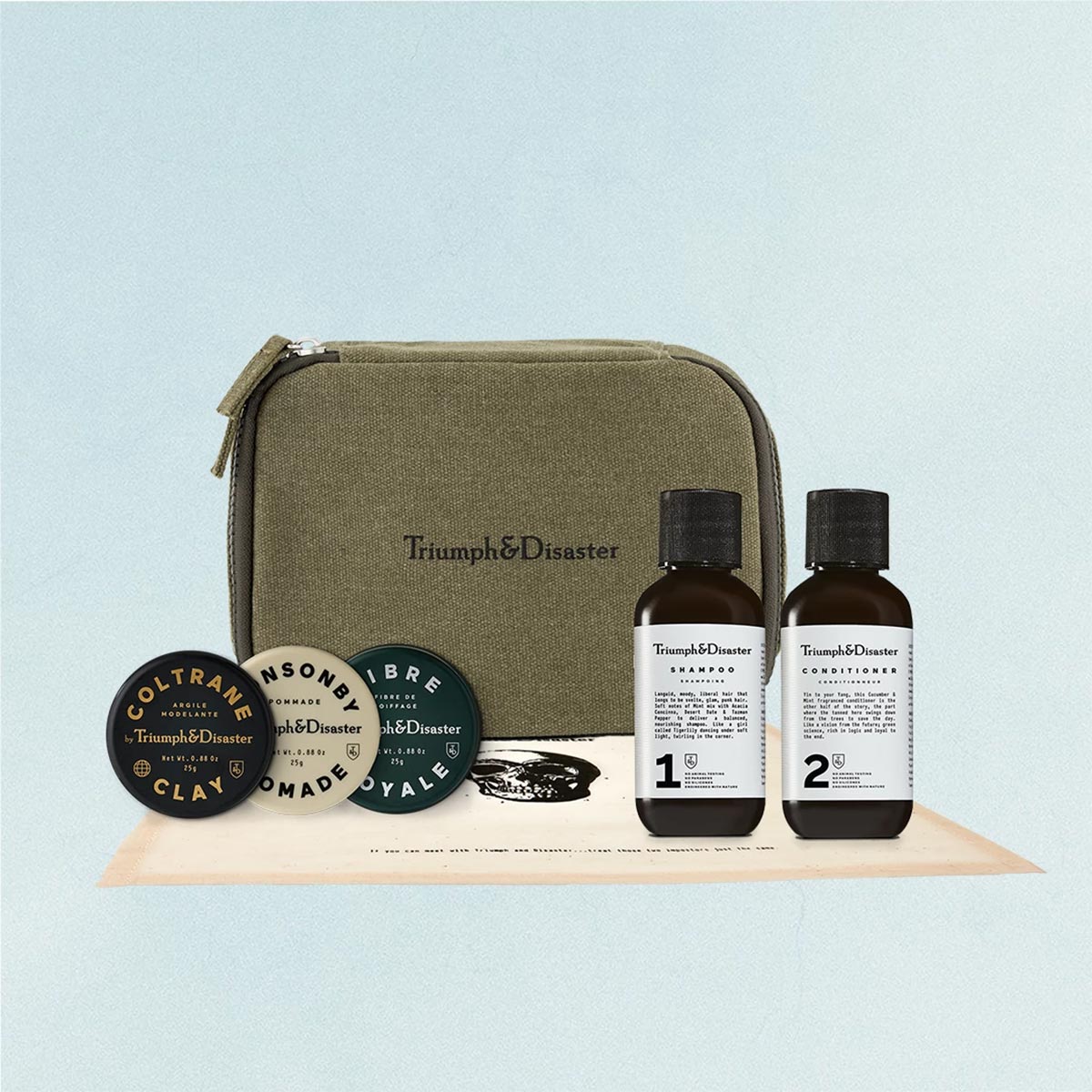 Road Less Travelled – Dopp & Haircare Travel Kit
$89.00
A road less travelled; that thing you are chasing after, or maybe running from, a path that just needs treading, or just the one you found yourself on. Triumph and Disaster made this kit to help along the way, to provide options and some style advice while you ponder your next move on your Road Less Travelled. Let it help light your way.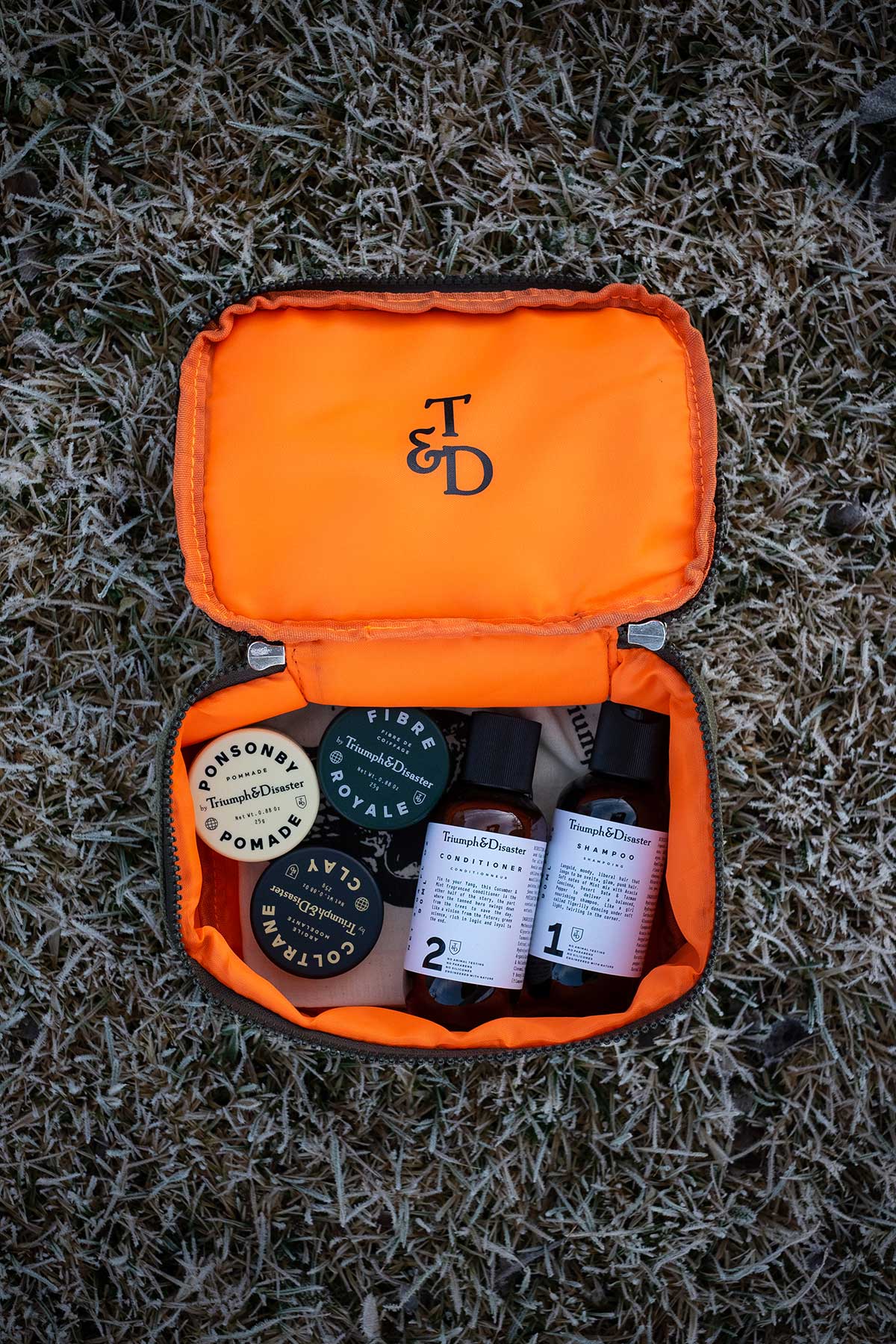 This Haircare Travel Set includes:
1 X Olive Canvas Bag
1 x 25g Coltrane Clay Little Puck
1 x 25g Ponsonby Pomade Little Puck
1 x 25g Fibre Royale Little Puck
1 X Organic Cotton Face Cloth
1 x 90ml Bottle of 100% Natural Shampoo
1 X 90ml Bottle of 100% Natural Detangling Conditioner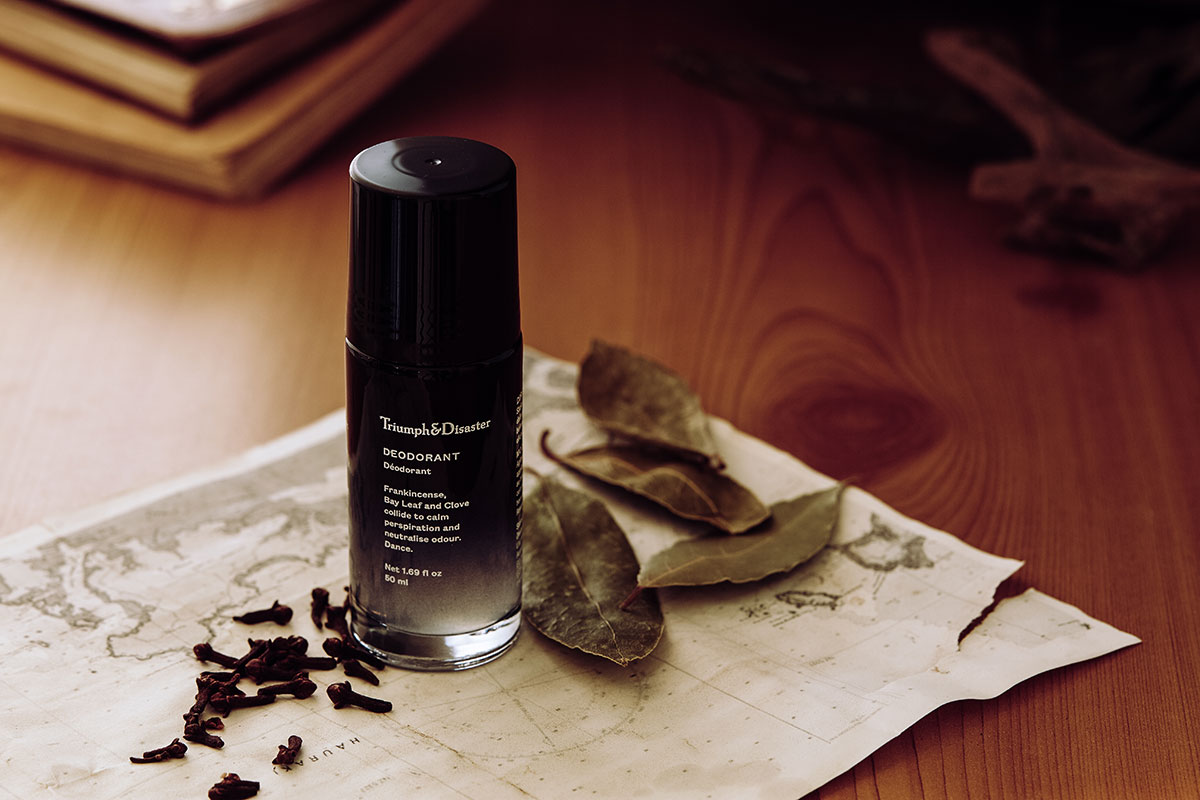 Natural Deodorant – Spice
$28.00
Sweat is one of the signs of a normal, healthy functioning system. Triumph & Disaster's ethos is to work with the body's natural flow by working with it to limit excess moisture and control the aromas created through the excretion of sweat. It's this control of aroma that they are most interested in. With their deodorant 'Spice', their goal is to limit body odour by impairing the bacteria that produce it, dousing them with hypnotic, fragrant notes to create an intoxicating mix of exotic moolah.
You can tell alot about a man from his shoes, so a pair of good looking boots is always a good idea. We love Bared Footwear because they are the comfiest shoes going round and I don't know about you, but my Dad is a stickler for comfort…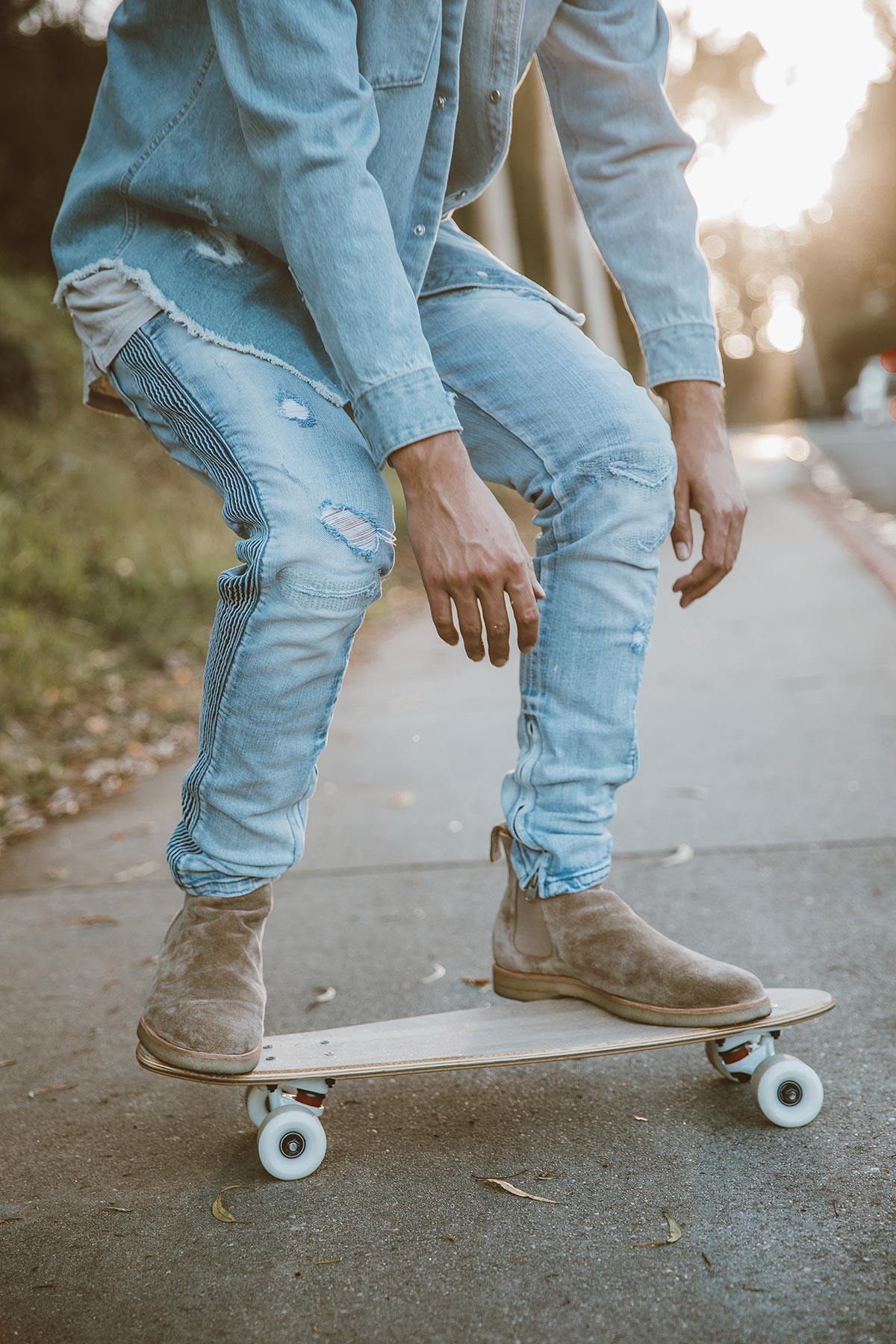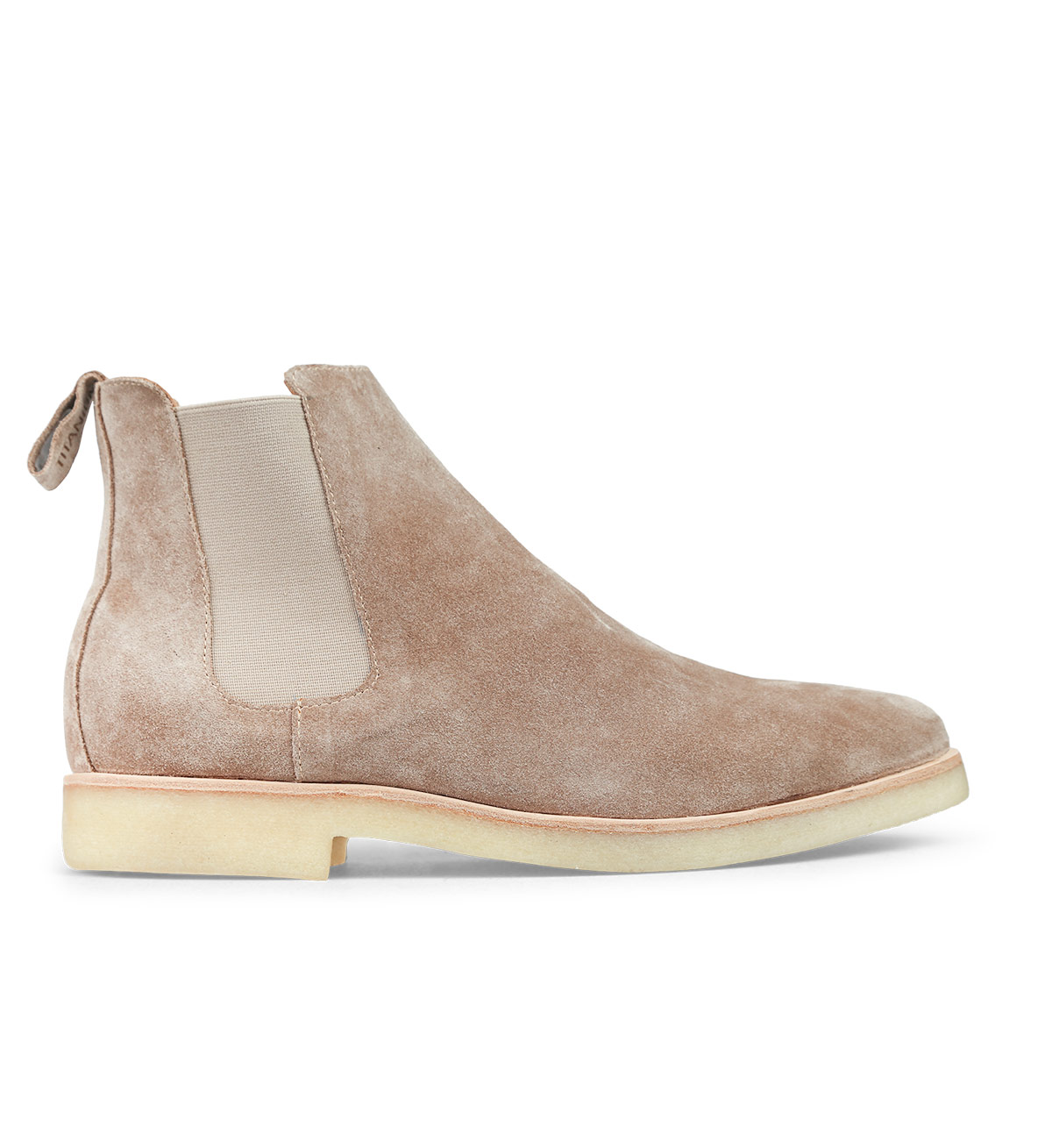 Titanium – Light Tan Suede
$289.00
The 'Titanium' showcases a textured suede for the ultimate weekender look. A street-style Chelsea boot set on a chunky rubber sole, perfect for the guy on the go.
Help increase your Dad's cool factor 100% with this classic and timeless (pun intended) watch from The 5th. Limited edition and super cool, only problem will be that you might want to keep it for yourself.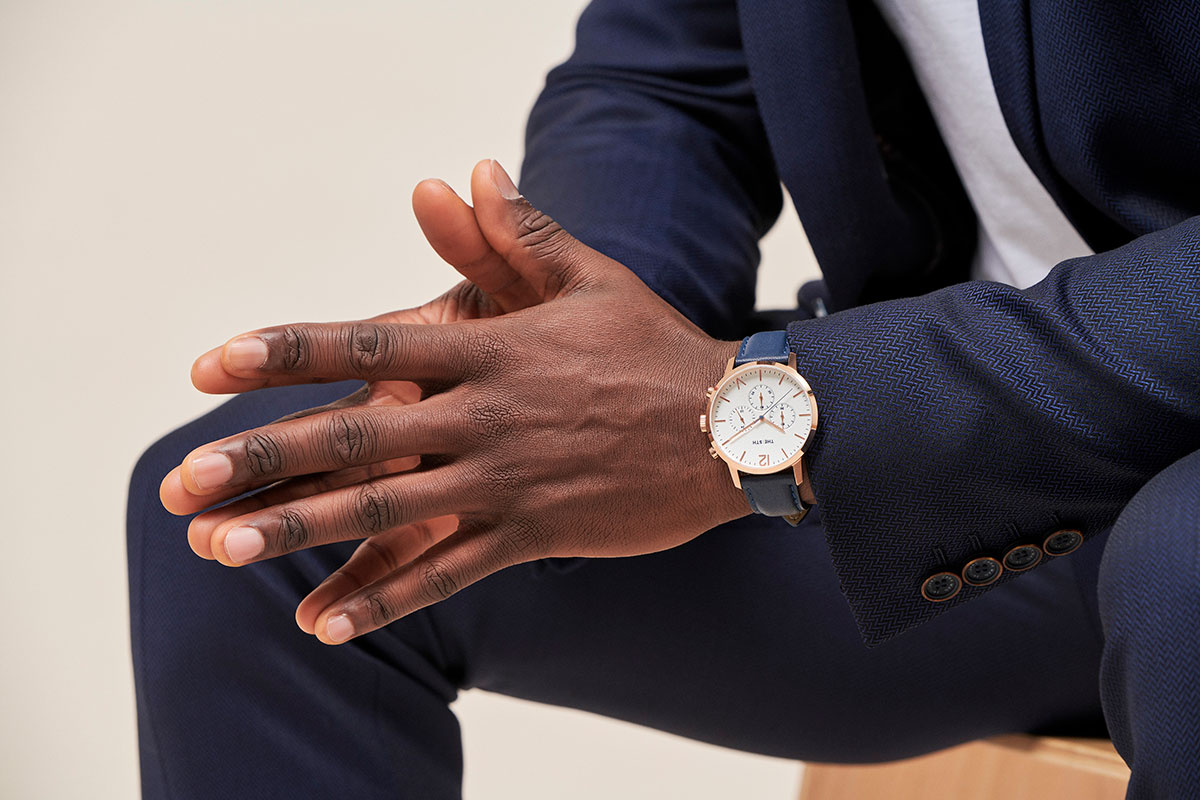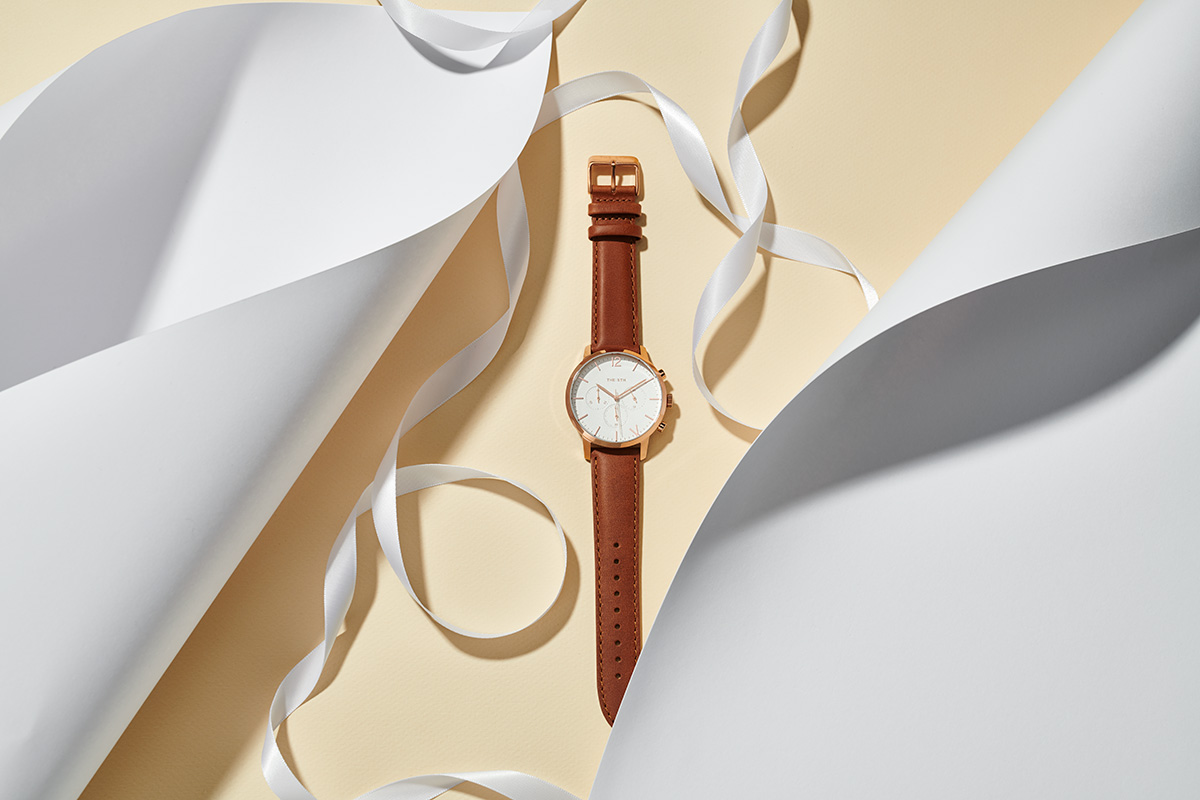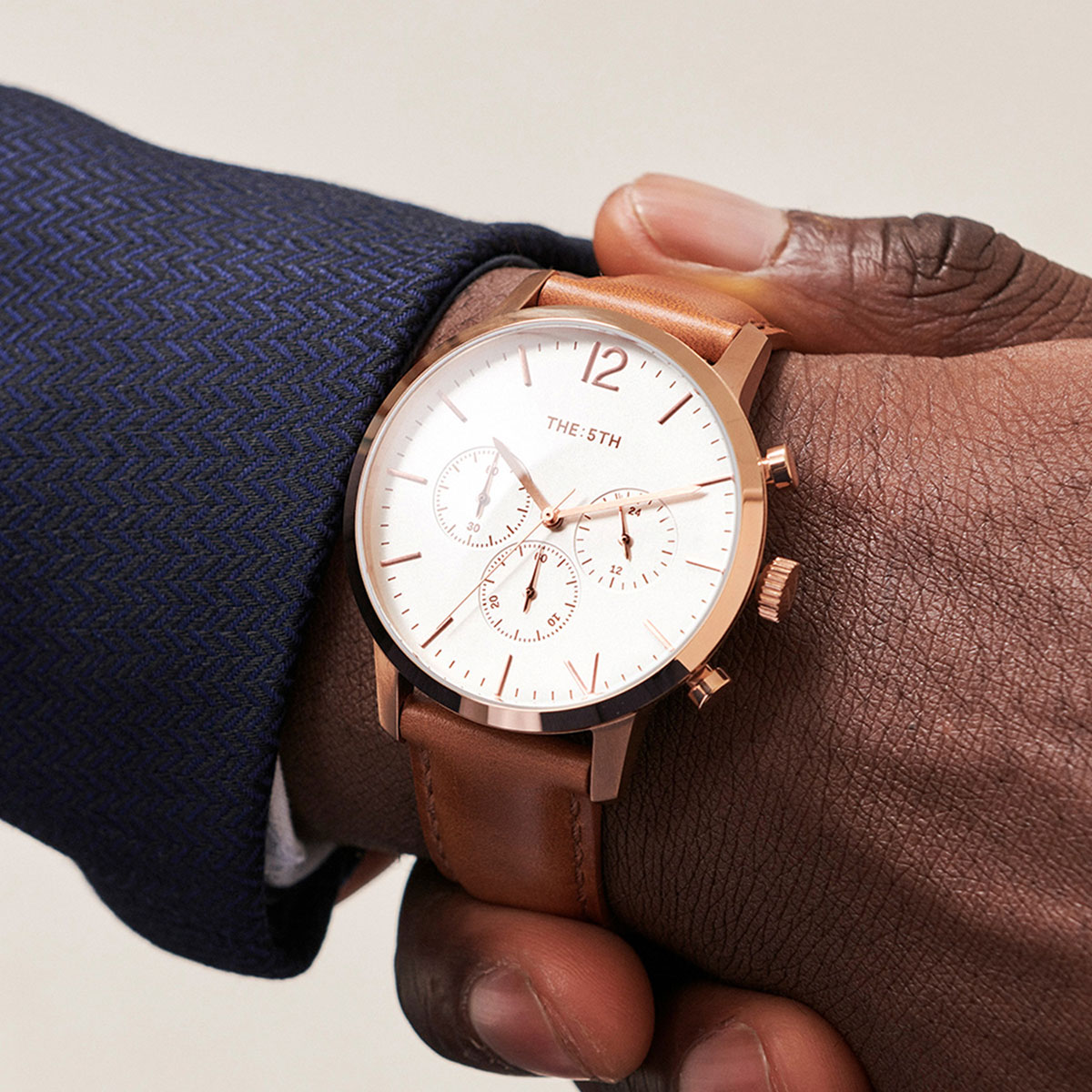 Vesper Watch
$199.00
The 'Vesper' watch is a modern approach to a classic style. The watch boasts a bold 41mm hand polished rose gold case; has a sophisticated chronograph function and comes with an interchangeable leather watch strap with self-coloured stitching. Due to the watch being the 007 limited edition, all the names in the range took on '007' inspired names; 'Vesper' is the name of a character in the 1953 Casino Royale movie.
Wallets are important, especially for Dad's… because they have to use them, sometimes more than they want to. The Note Sleeve Wallet from Bellroy will be the only wallet he will ever need, seriously.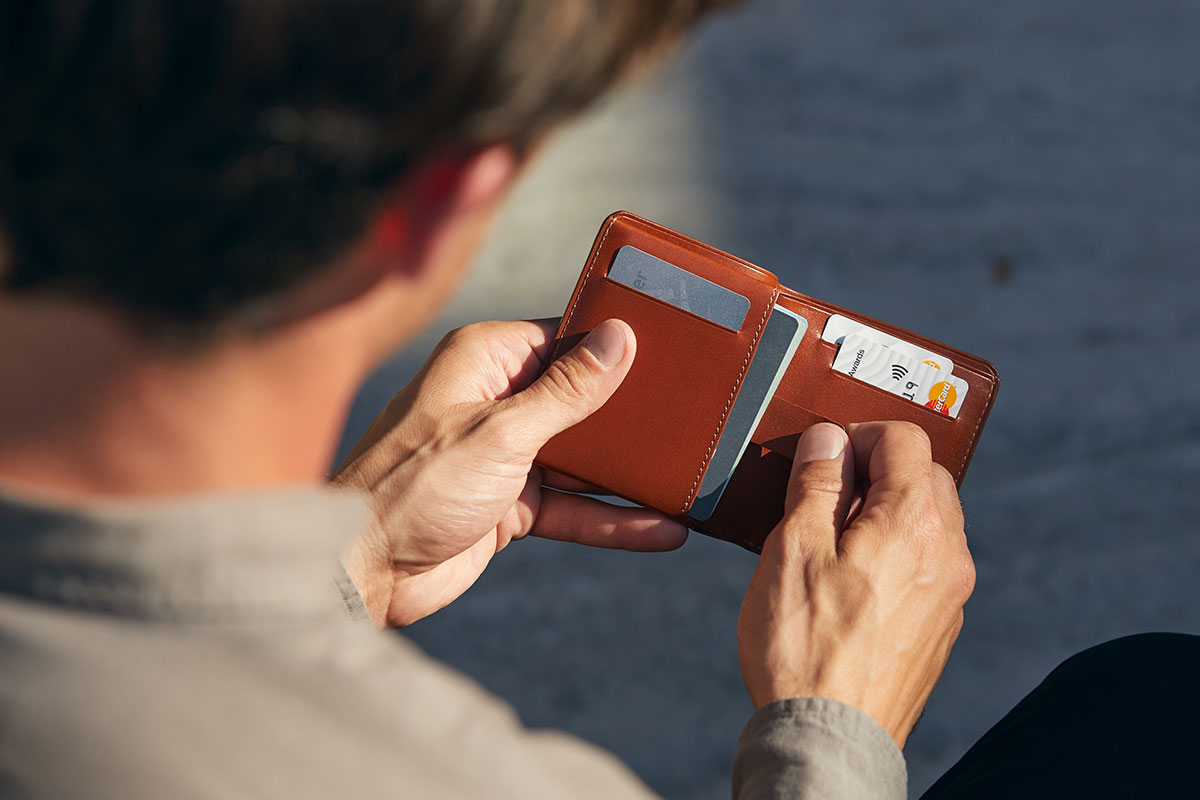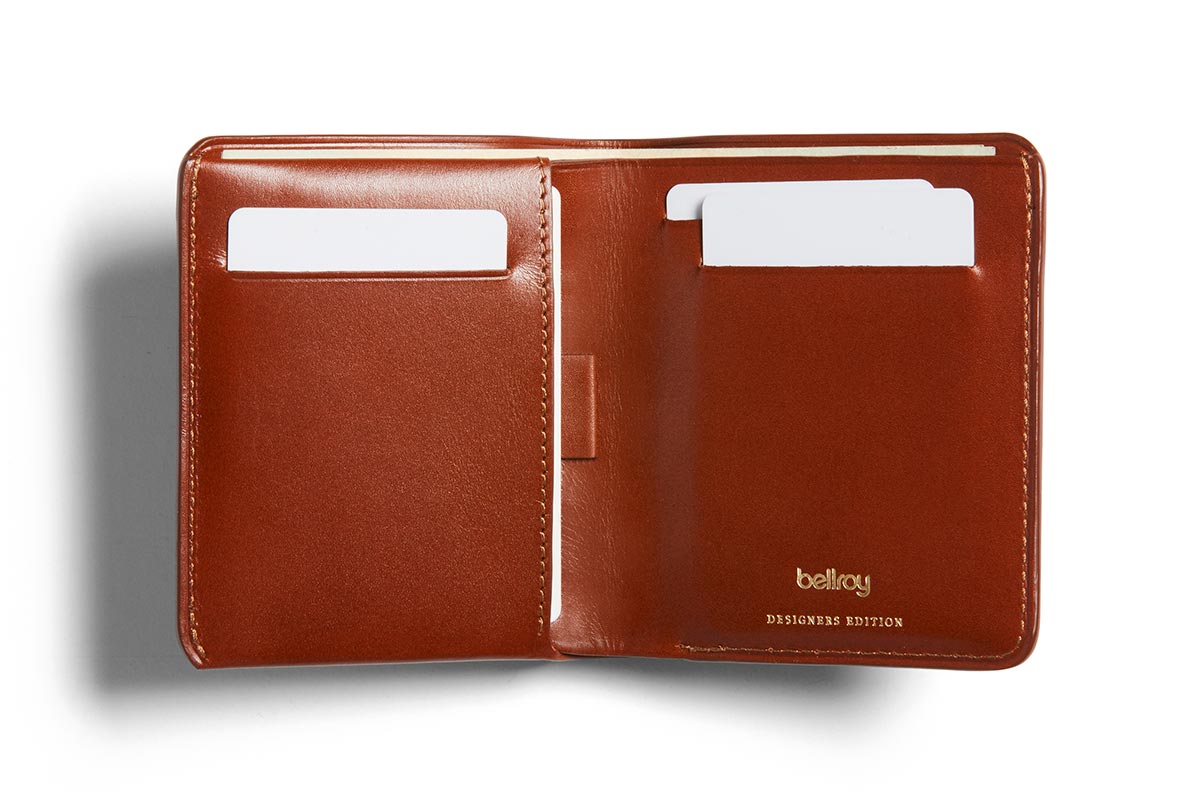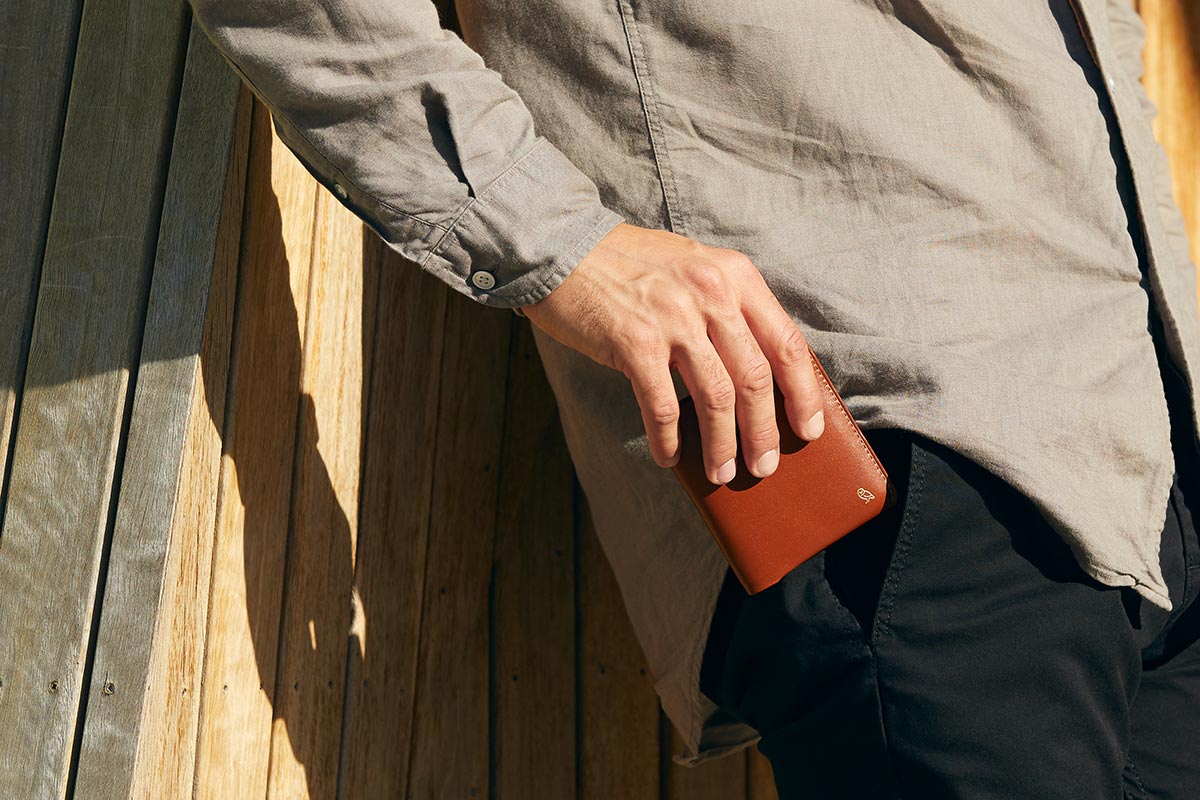 Note Sleeve Designers Edition – Burnt Sienna
$219.00
The everyday bi-fold with surprising detail and an air of refinement. Flat bills, coins and 11 cards slimmed in meticulous craftsmanship. Our premium leathers are tanned under gold-rated LWG environmental protocols, then dyed through. The exclusive Designers Edition leathers are tanned in The Netherlands using progressive techniques to enhance the rich color and soft texture.
If your dad has all his vinyl locked up and hidden away under the house, the Jex Vinyl Stand from Idle Hands is an epic way to get him dusting off the LPs and pimping up his interiors.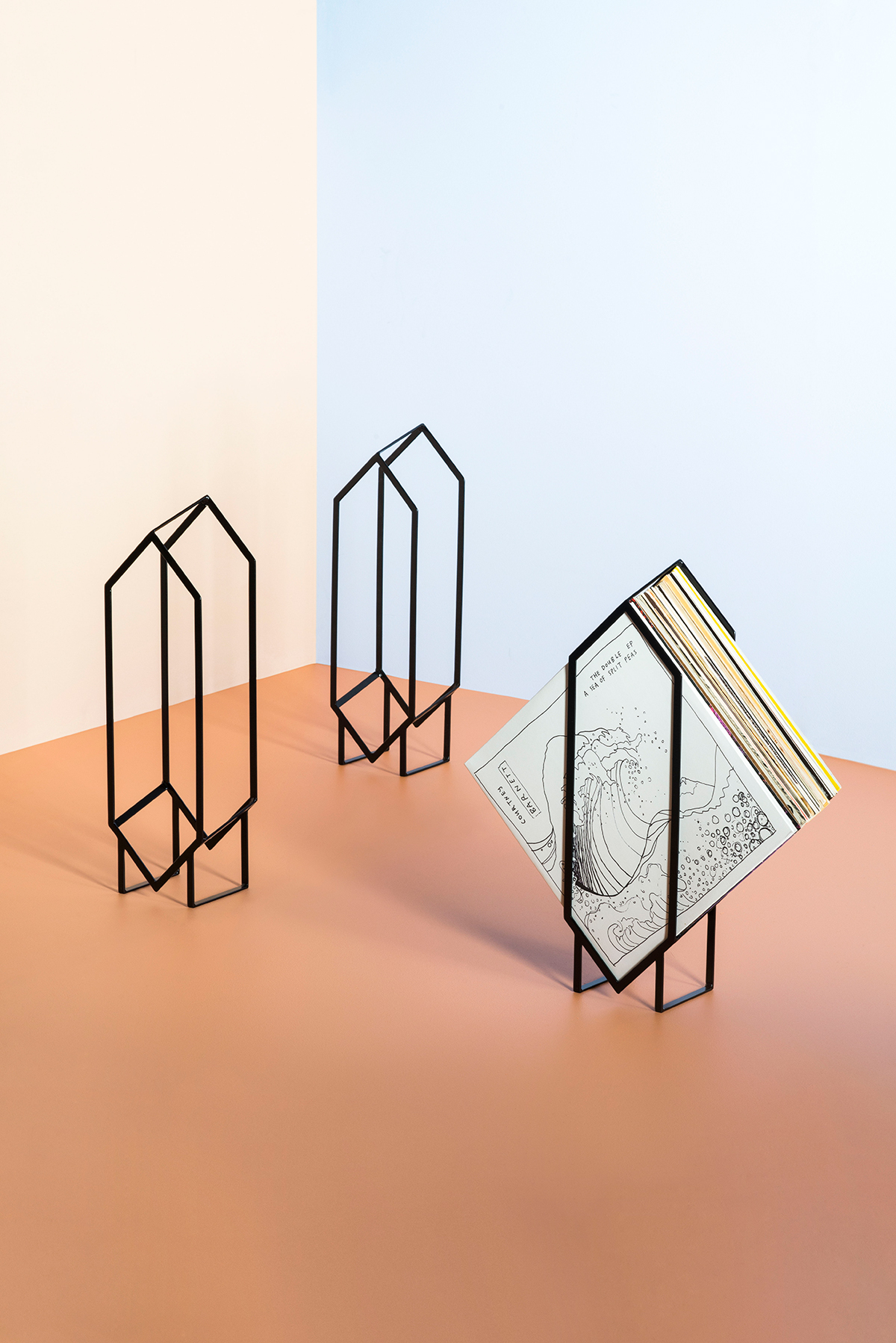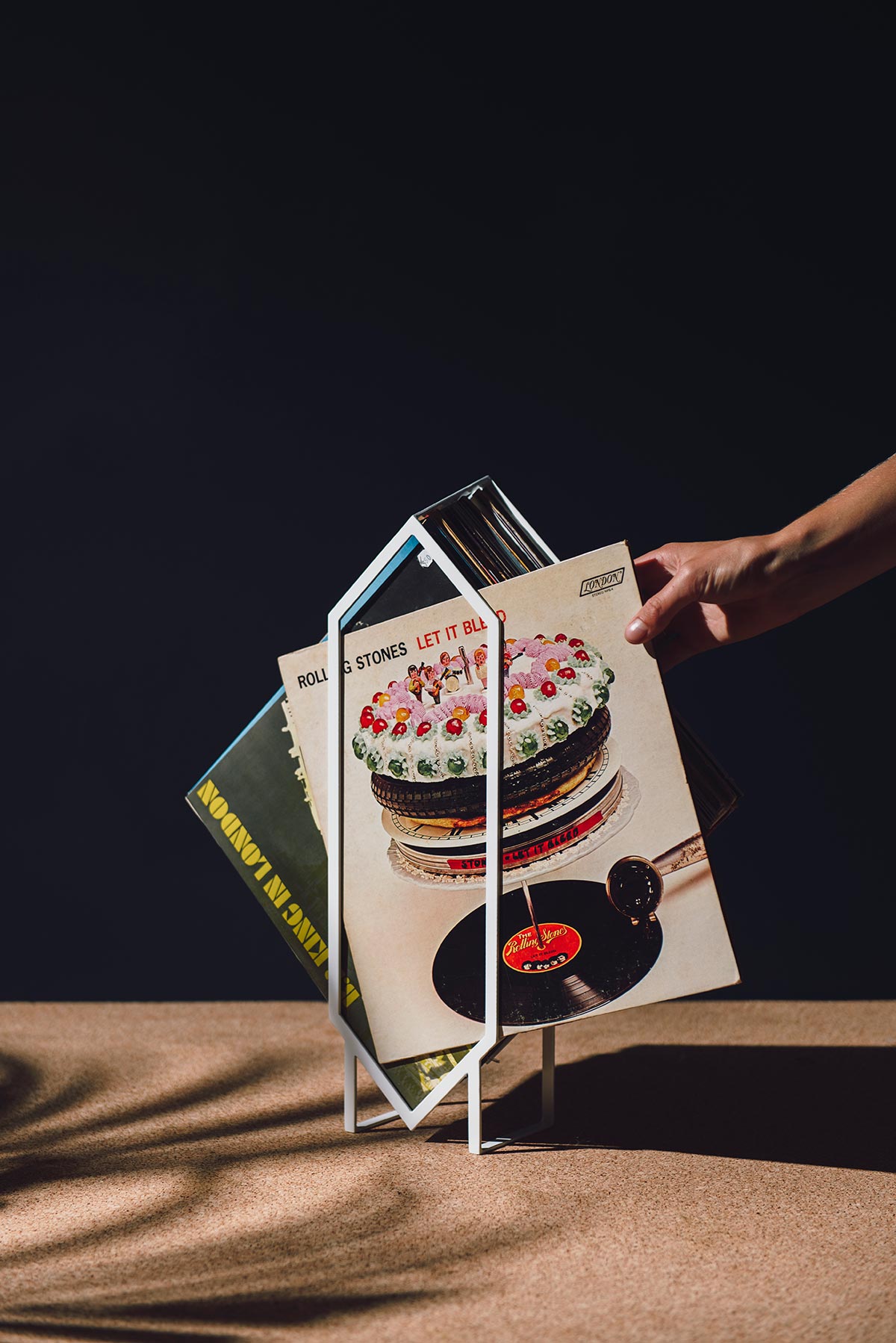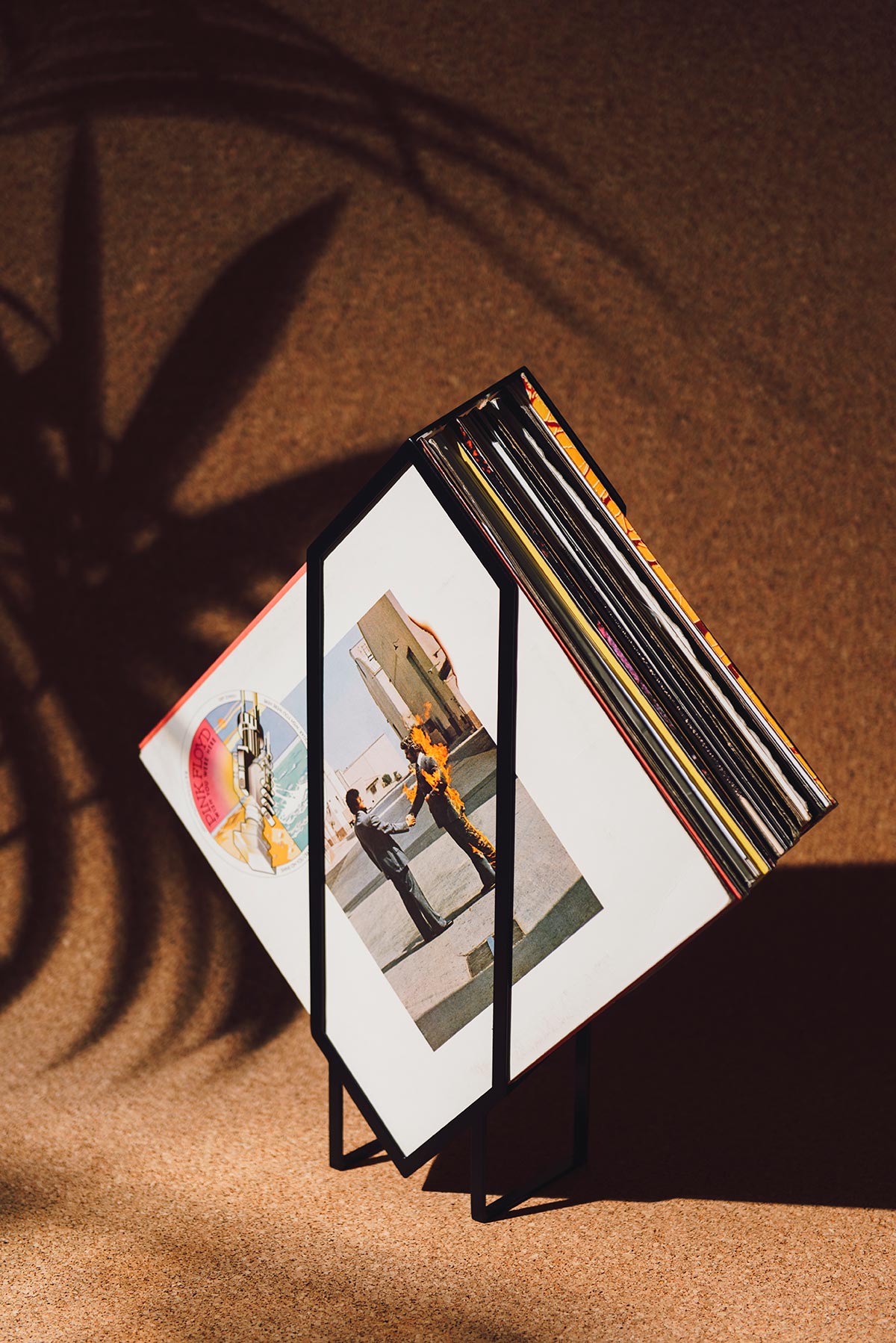 Jex Vinyl Stand
$109.00
The Jex Vinyl Stand offers an LP storage solution that enables collectors to display their album's cover artwork. Holding 20 standard LPs the design would suit both those people with small collections and those with major collections as a way to display their current favourite albums.