The 1960s-era fibro beach shack was the inspiration in creating this sustainably and economically viable new home located in Castlemaine, Victoria. Adam Dettrick Architects were able to create an efficient and cozy dwelling while being flexible enough to cater to a wide range of uses for its inhabitants throughout their life.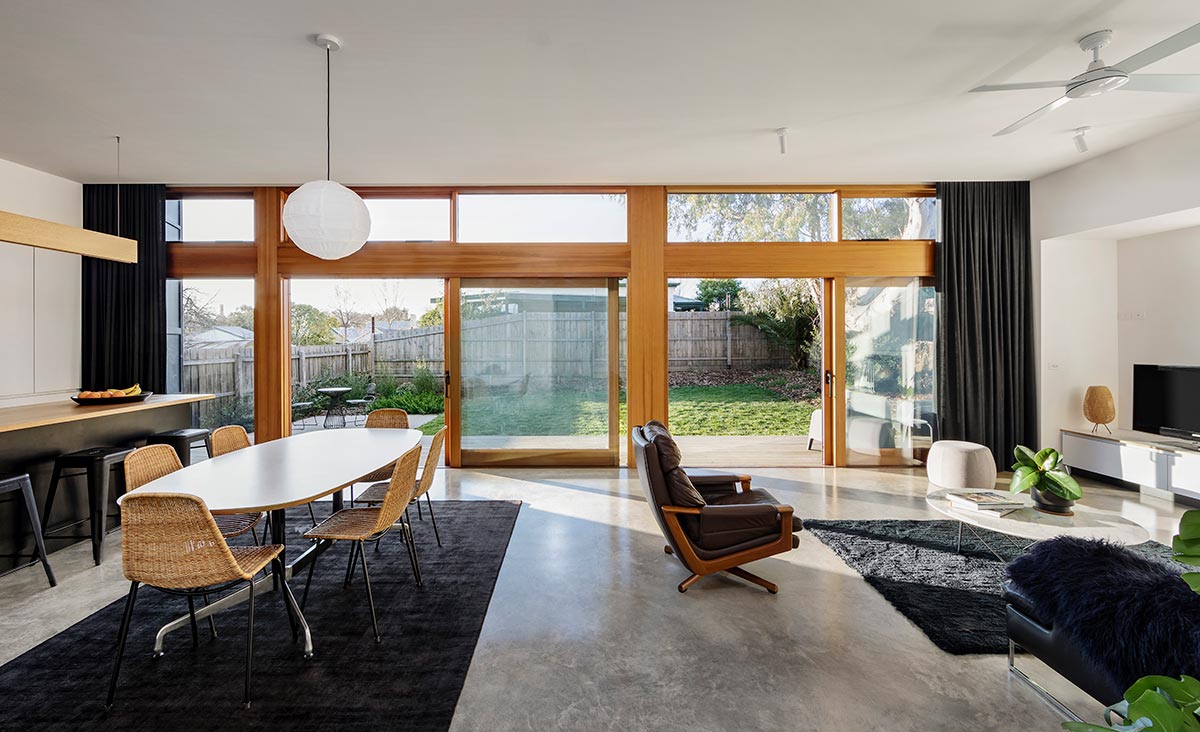 The challenge of designing and building a quality house at an affordable price is always enormous, and the team has taken a unique approach to achieving that, while being able to achieve all the requirements of the client.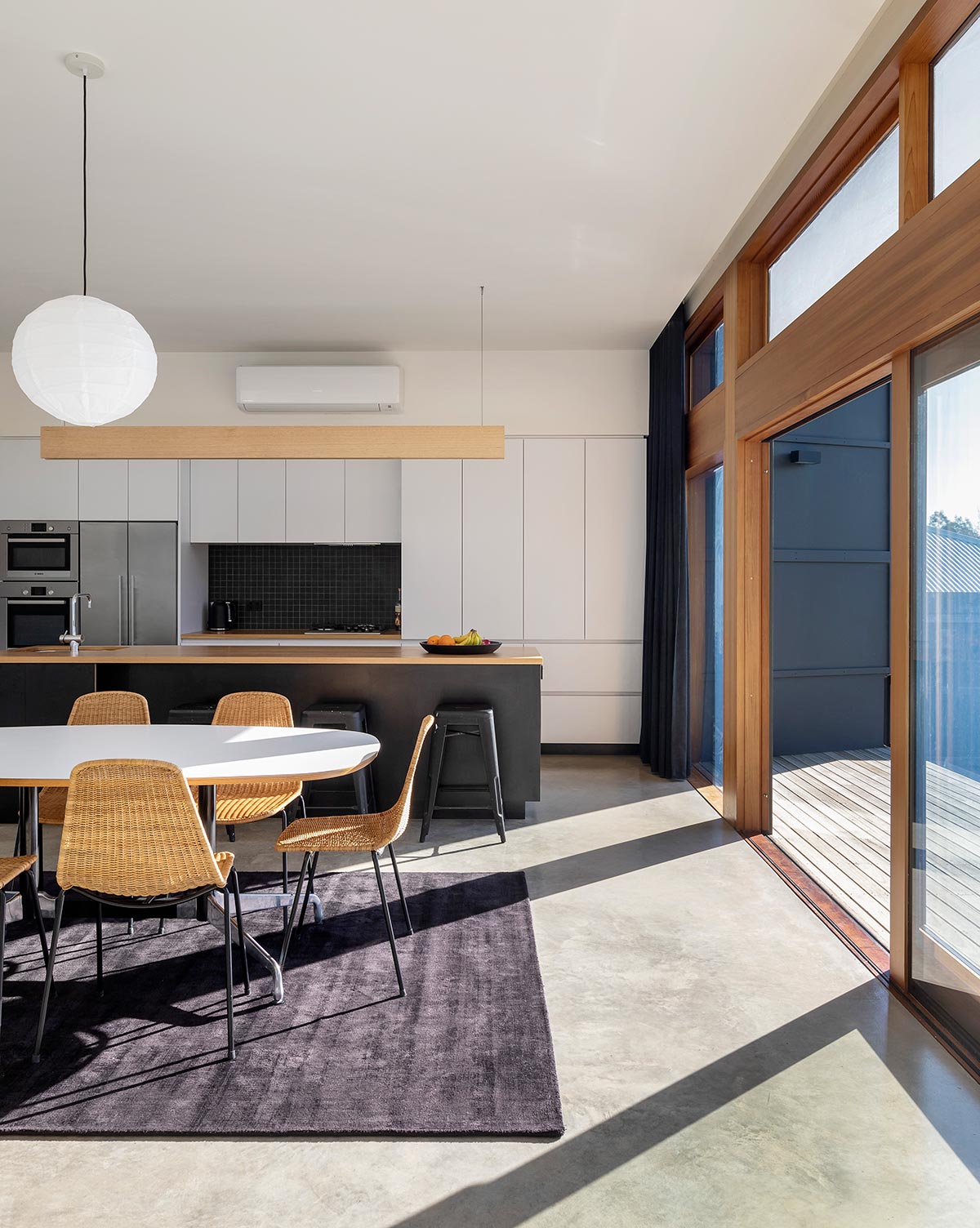 According to Adam, the three bedroom plus study home was found to be the most popular house size as it's good for different life stages – neither too large nor too small. Depending on the layout of the house, it can have two bedrooms and two living areas, or three bedrooms or four bedrooms if the study is converted.
White walls with monochromatic decor elements span the living spaces while burnished concrete floors were paired with plywood and timber veneers to adorn the interior of the home.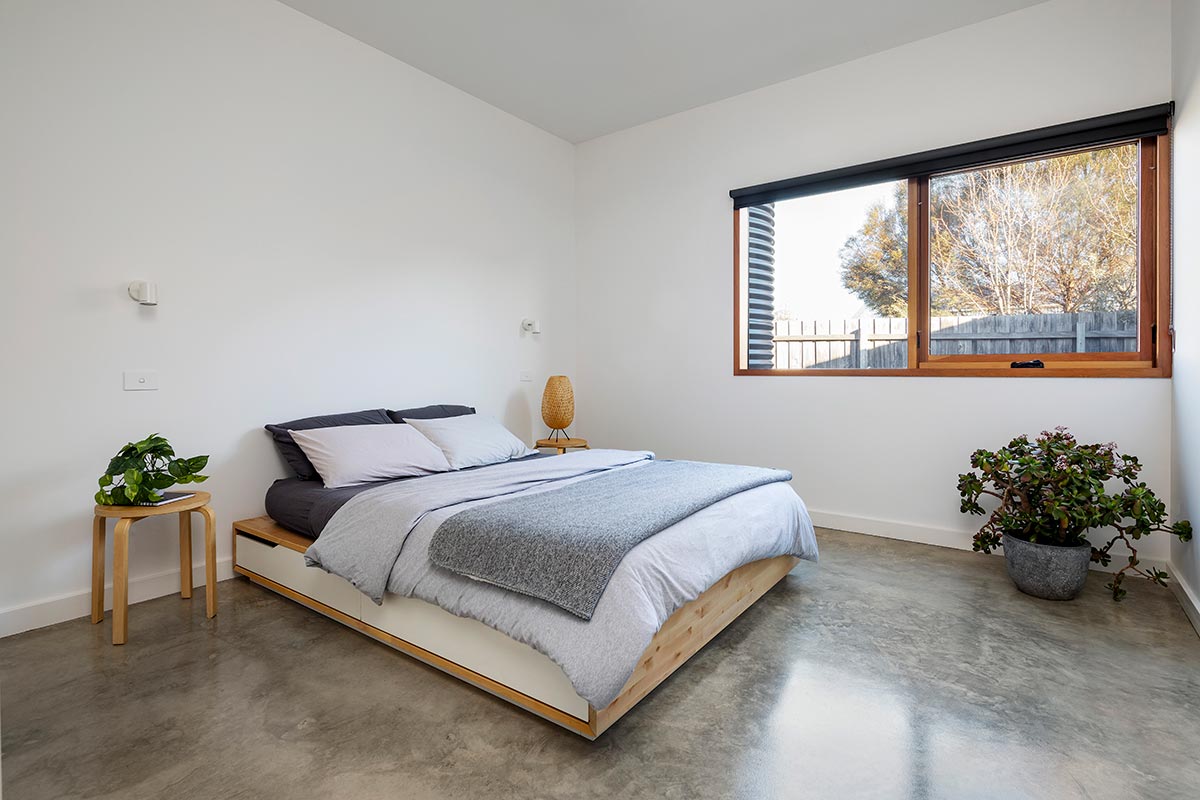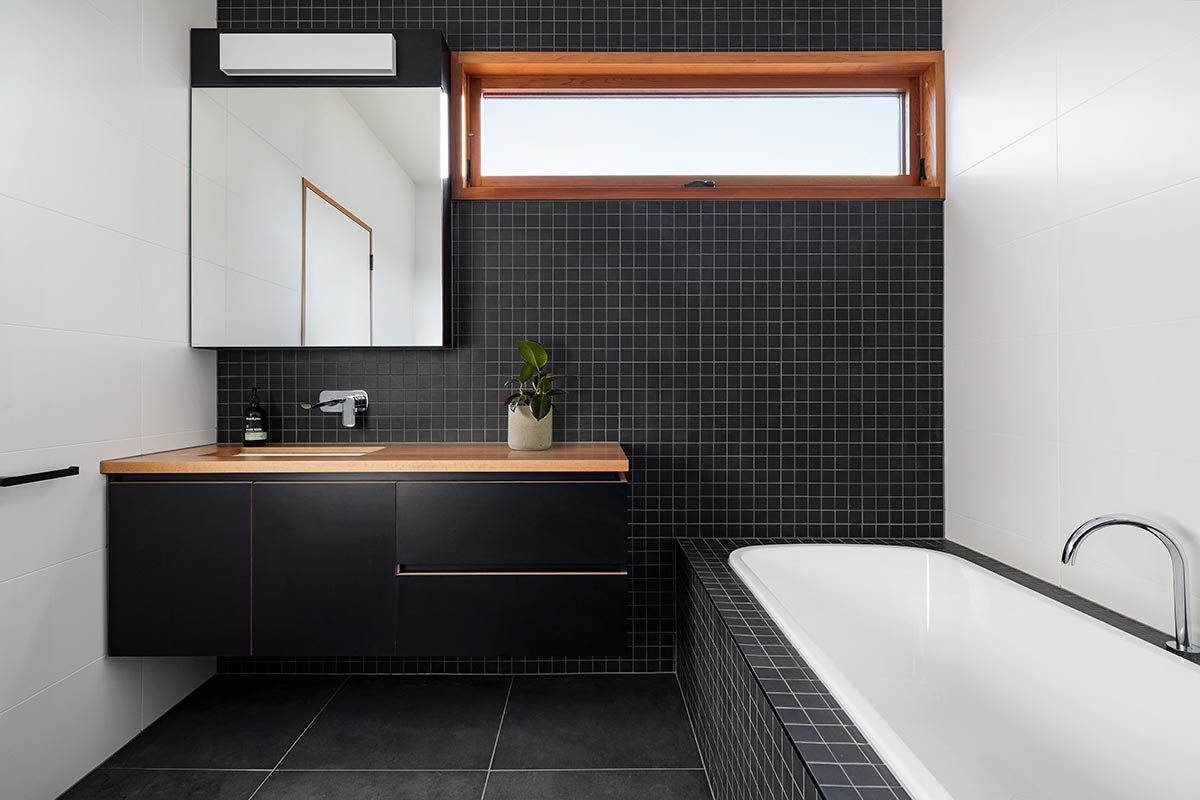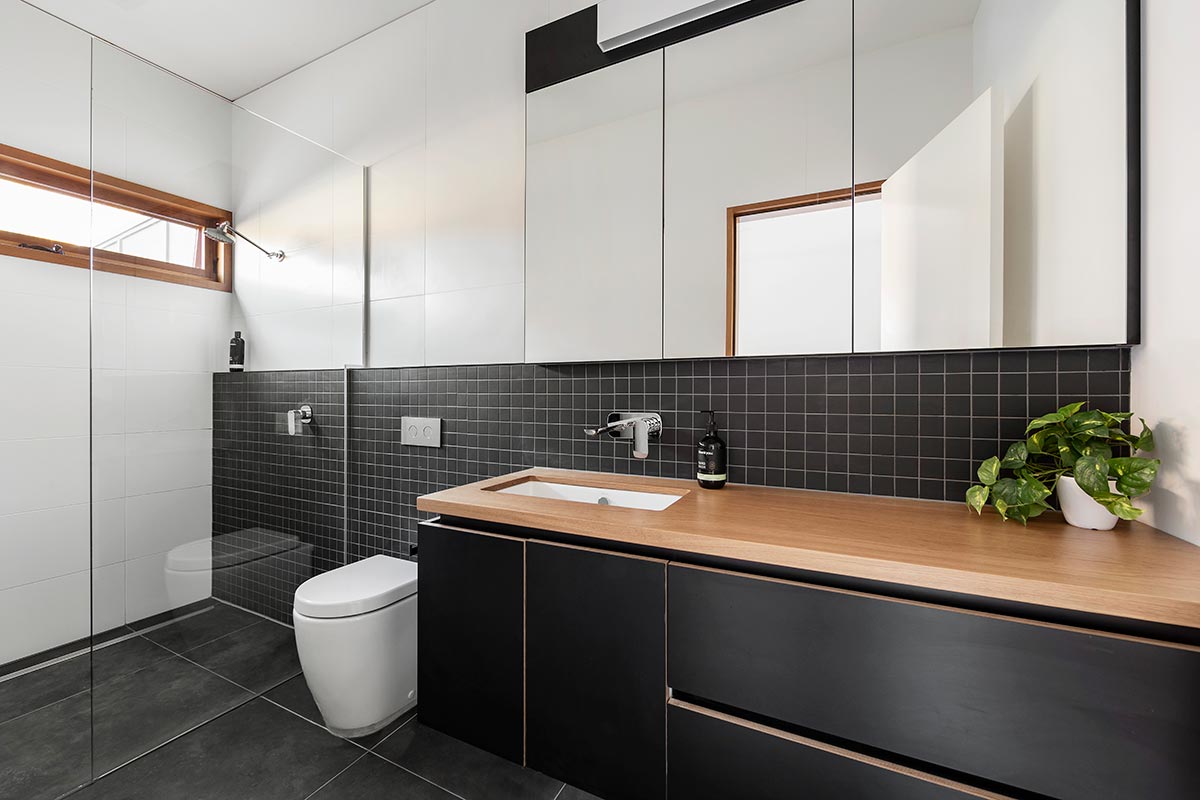 Even on the coldest days of winter, the house is a cosy refuge, with warm temperatures indoors that do not require heating. During the scorching summer days, all it takes is to open up the windows at night so that the cool night air can refresh your home throughout the next day.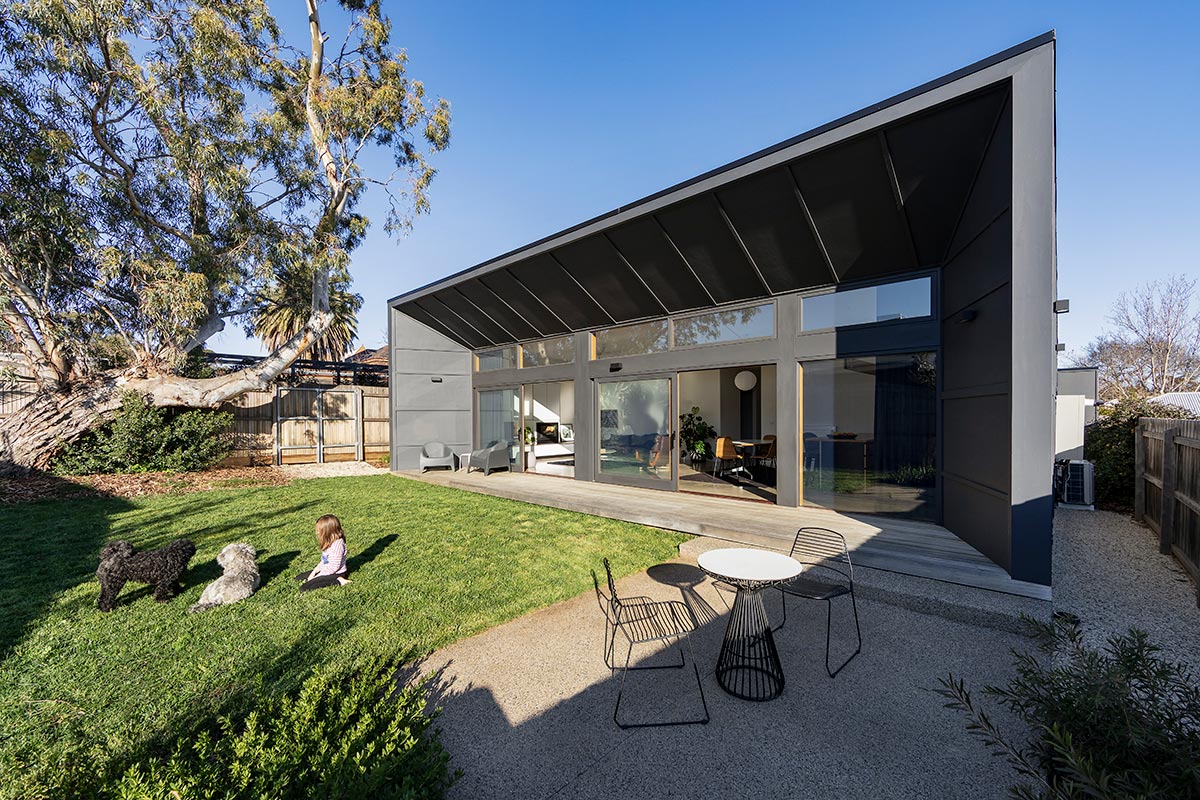 An angled awning and large expanses of glazing in the living area look out on a north-facing garden that allows winter sunlight in while blocking summer heat out. Fibro, as the name implies, consists of a lot of cement sheets. The combination of thermal mass, perfect orientation, and ample insulation make Fibro the most energy-efficient option available.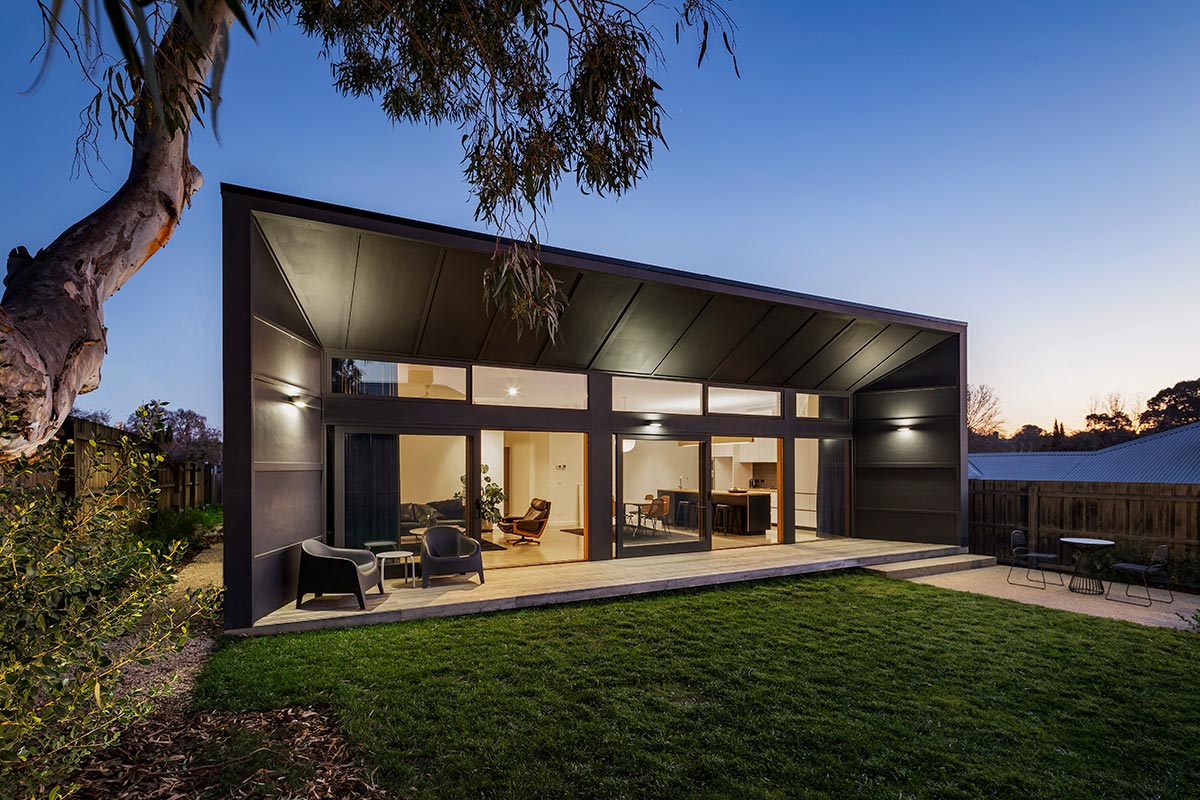 Architect Adam Dettrick has successfully created a sustainable and economical new home in Castlemaine that creates a comfortable and flexible environment for its occupants.
Project: Fibro House
Type: Renovation
Architect: Adam Dettrick Architects
Engineers: Harrington Gumienik
Photography: Michael Downes
Location: Castlemaine / Dja Dja Wurrung Country