Balgownie House is an interior design delight that boldly embraces colour and design with a relaxed playfulness at its core. Located in Port Macquarie, the owners upon moving from the UK engaged Kathryn Trentini of Trentini Design to undertake the interiors of this Federation-style home. A multi-stage project that continued to expand over a number of years, this home is a reflection of the homeowner and designer working together to push the boundaries of design and take risks with colour throughout. Let's take a look.
The scope of work of this project included replacing all windows and exterior doors to the property and improving the functionality of the interiors through custom joinery, lighting and furniture selections.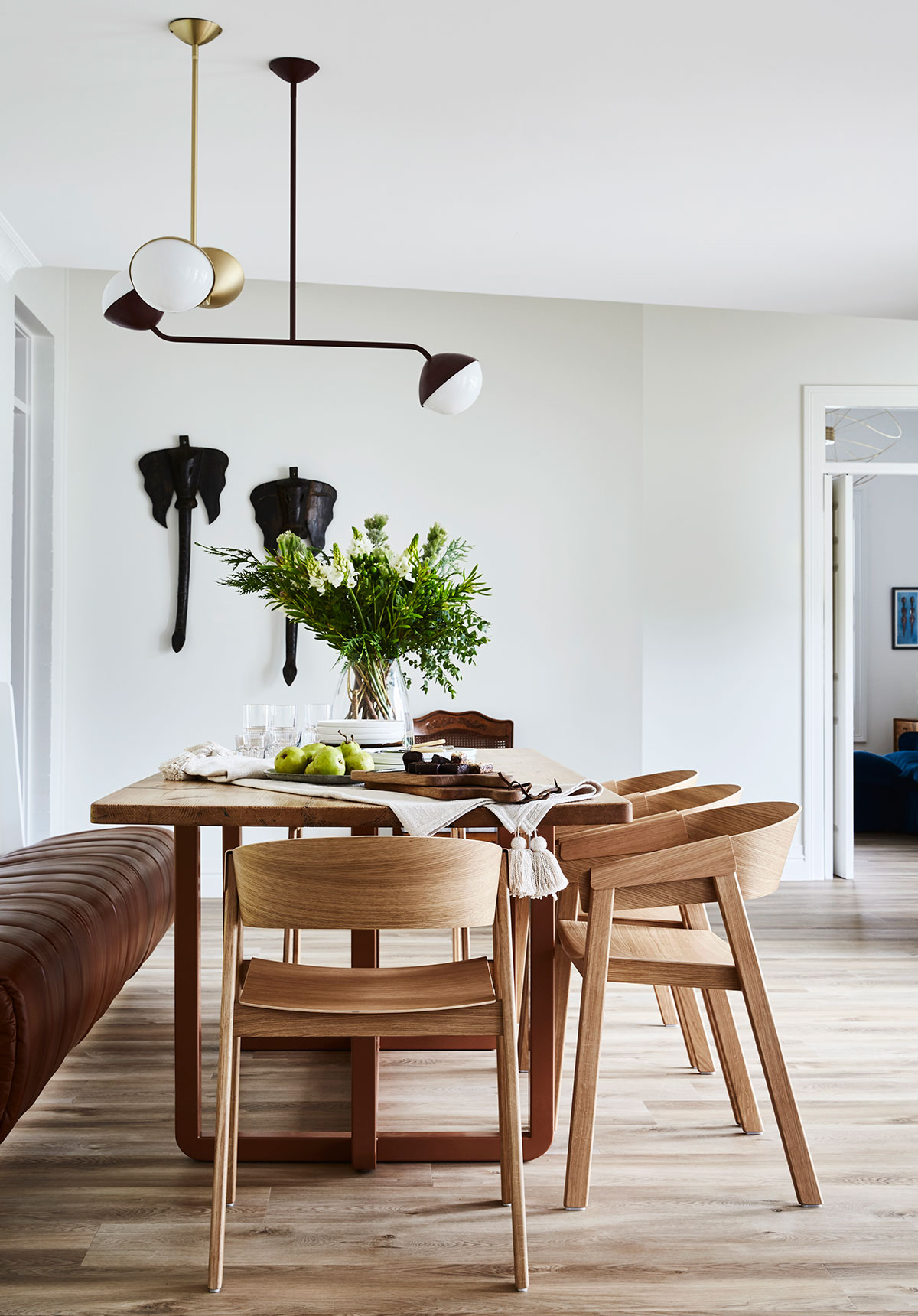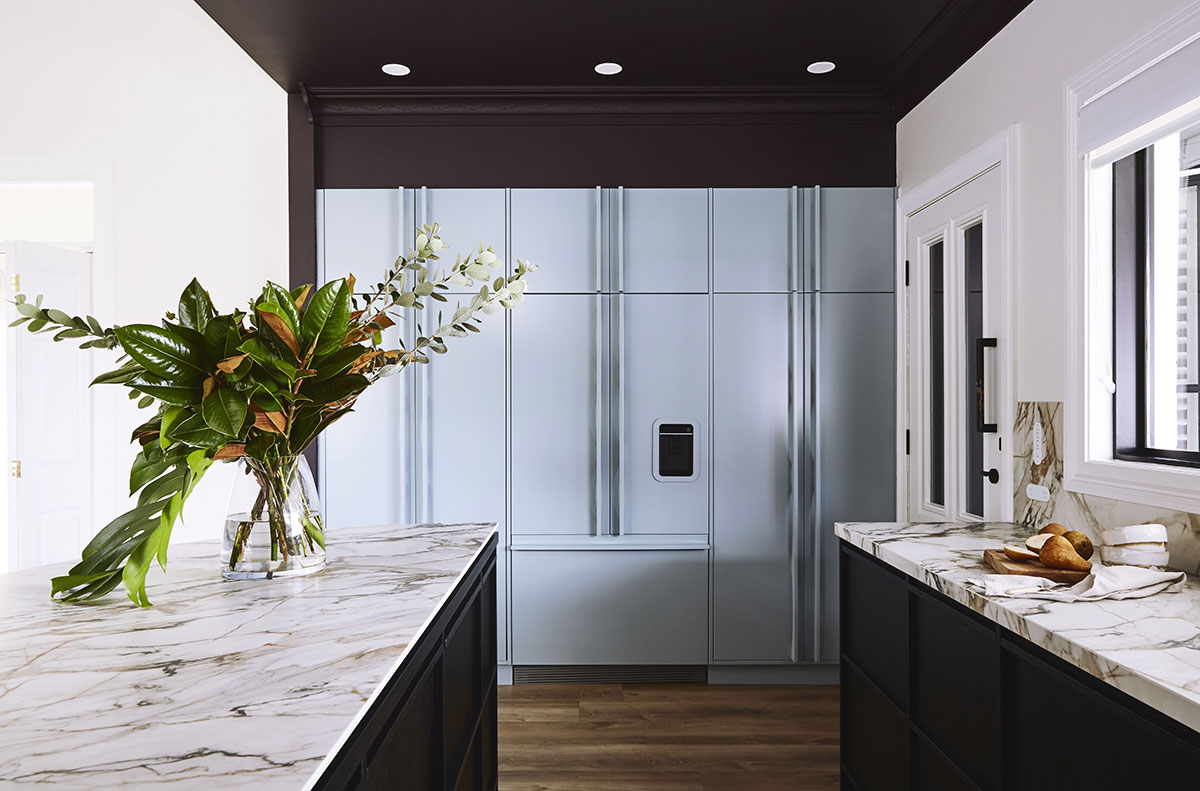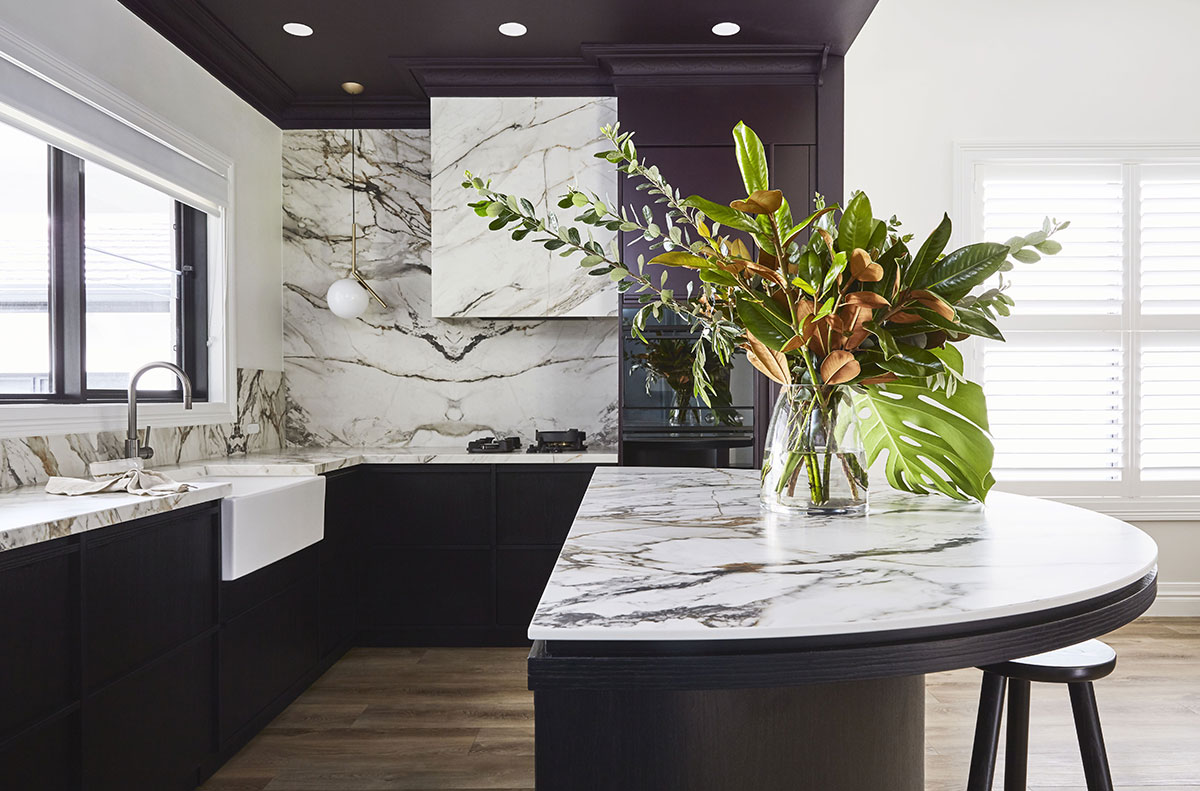 Unafraid to push outside the comfort zone with the interiors to create impactful spaces that can be seen throughout each room. The combination of rich plum and baby blue together in the kitchen is playful in itself, whilst the extension of the plum tone over the ceiling and trim envelopes the space completely. The semi-circle porcelain island opens the space up to an unexpected living room.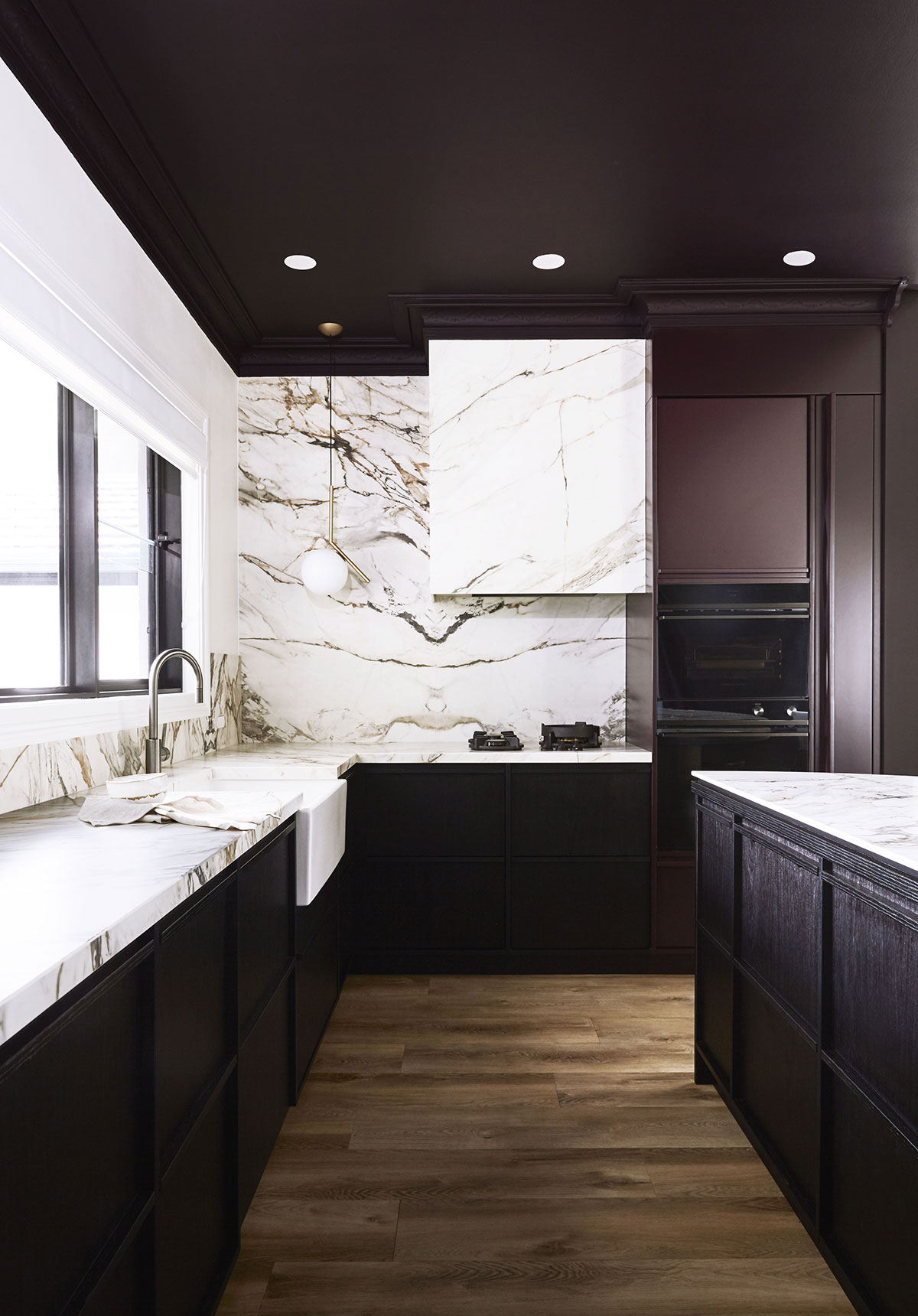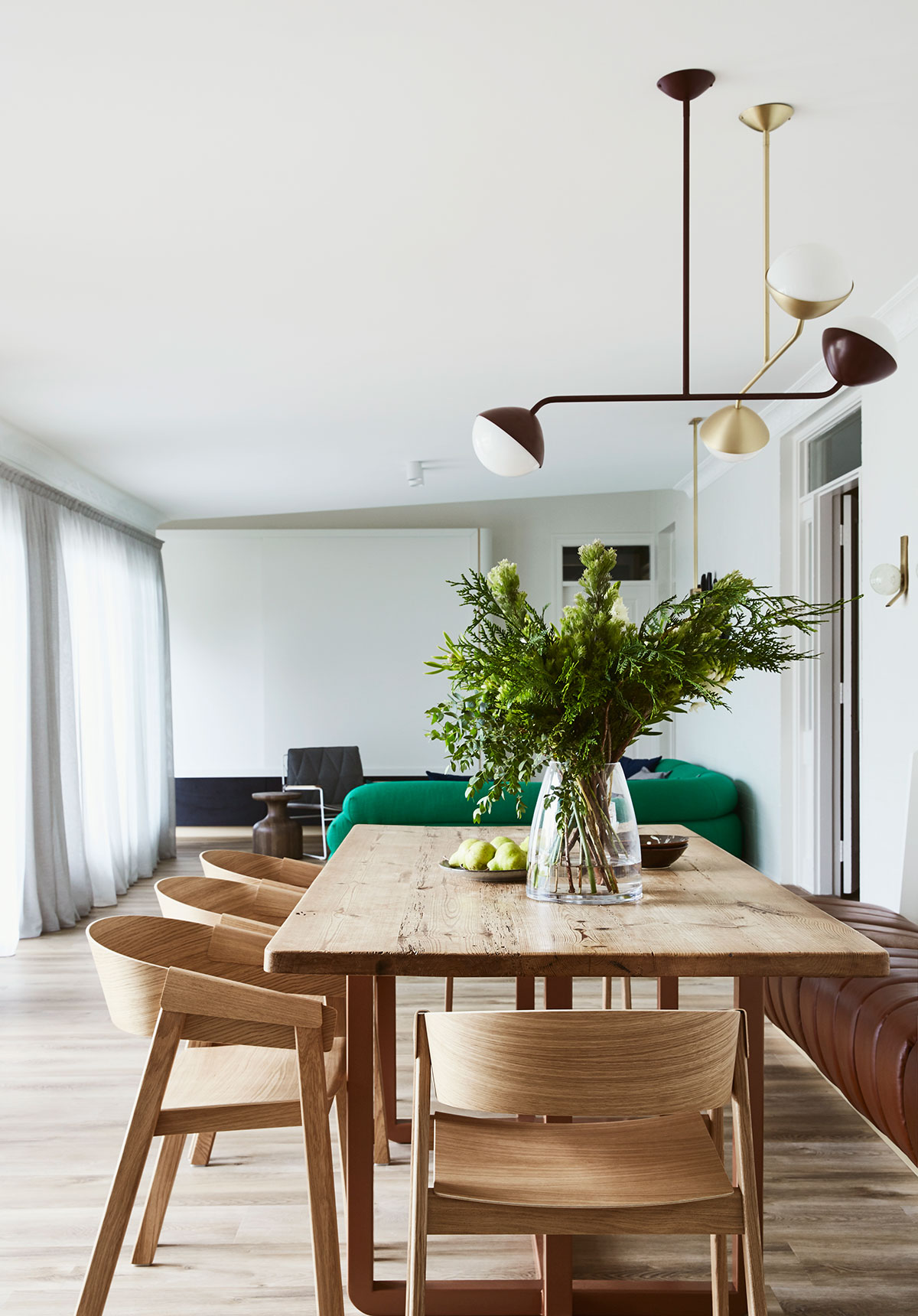 Each room boasts a selection of Australian modern furniture, lighting and art pieces pared alongside vintage and pre-owned pieces that have been reupholstered or refinished. The dining table was a piece inherited by the homeowners and features a great patina. This was salvaged and given new life through new fabricated legs to complement the leather banquette bench.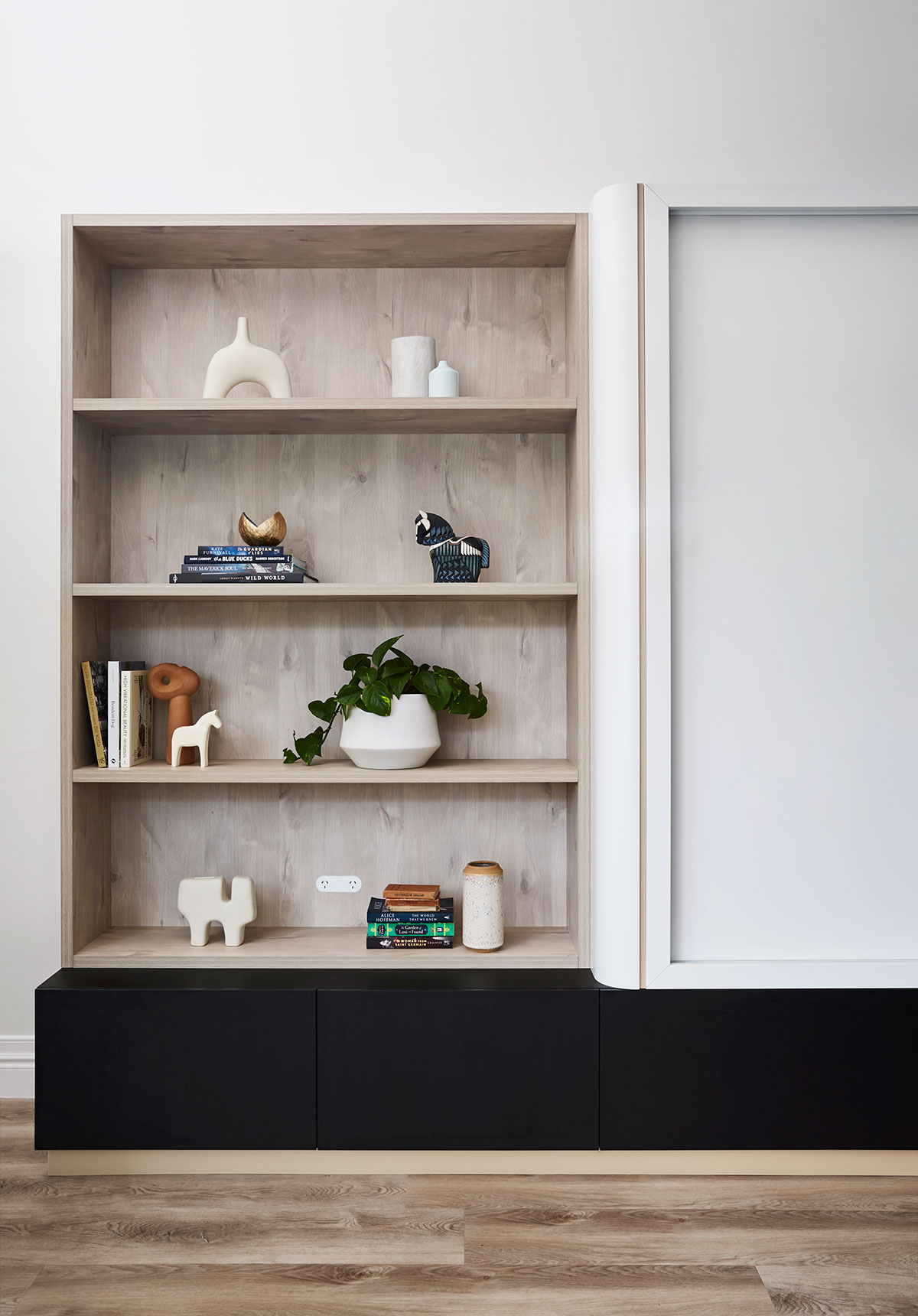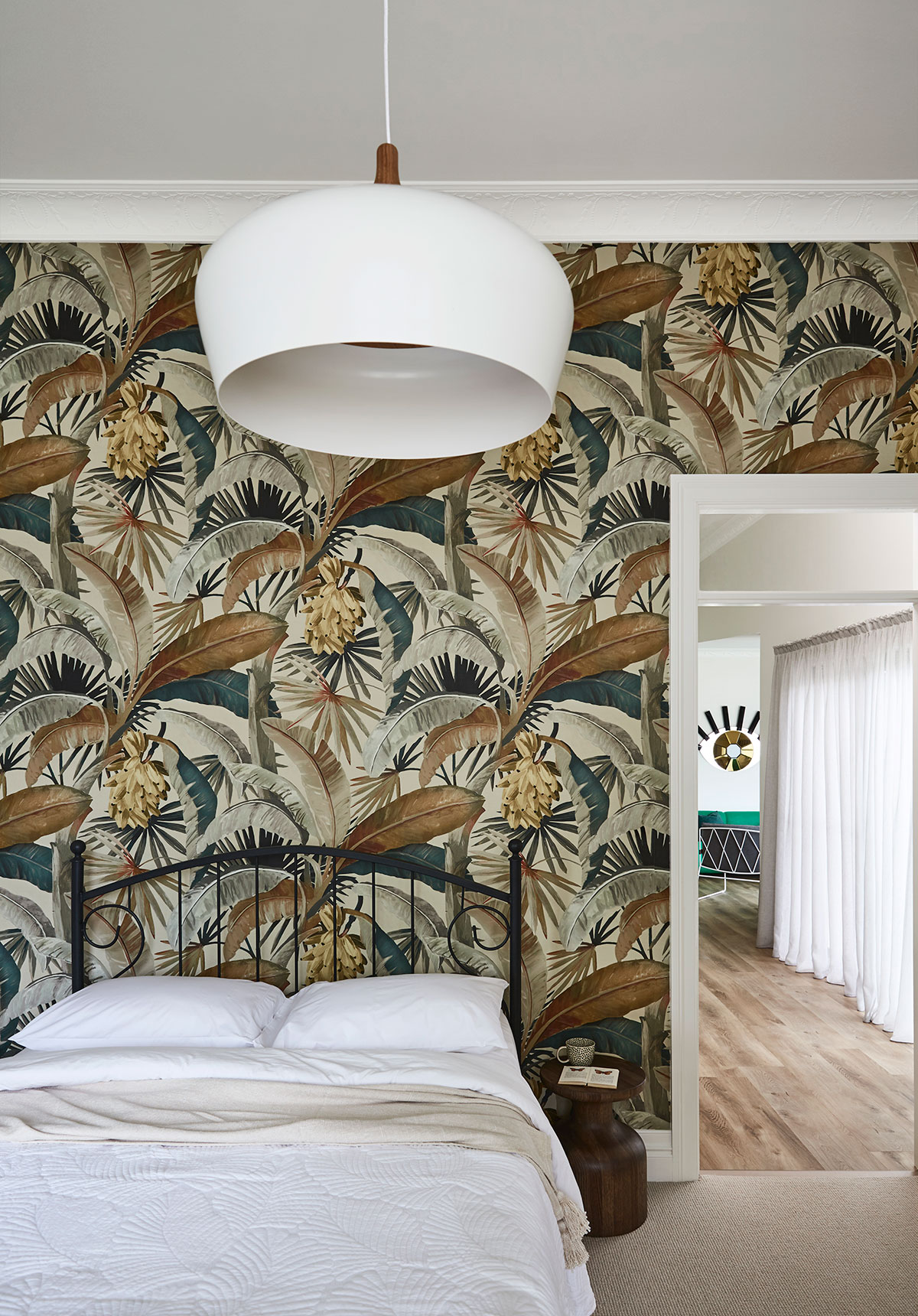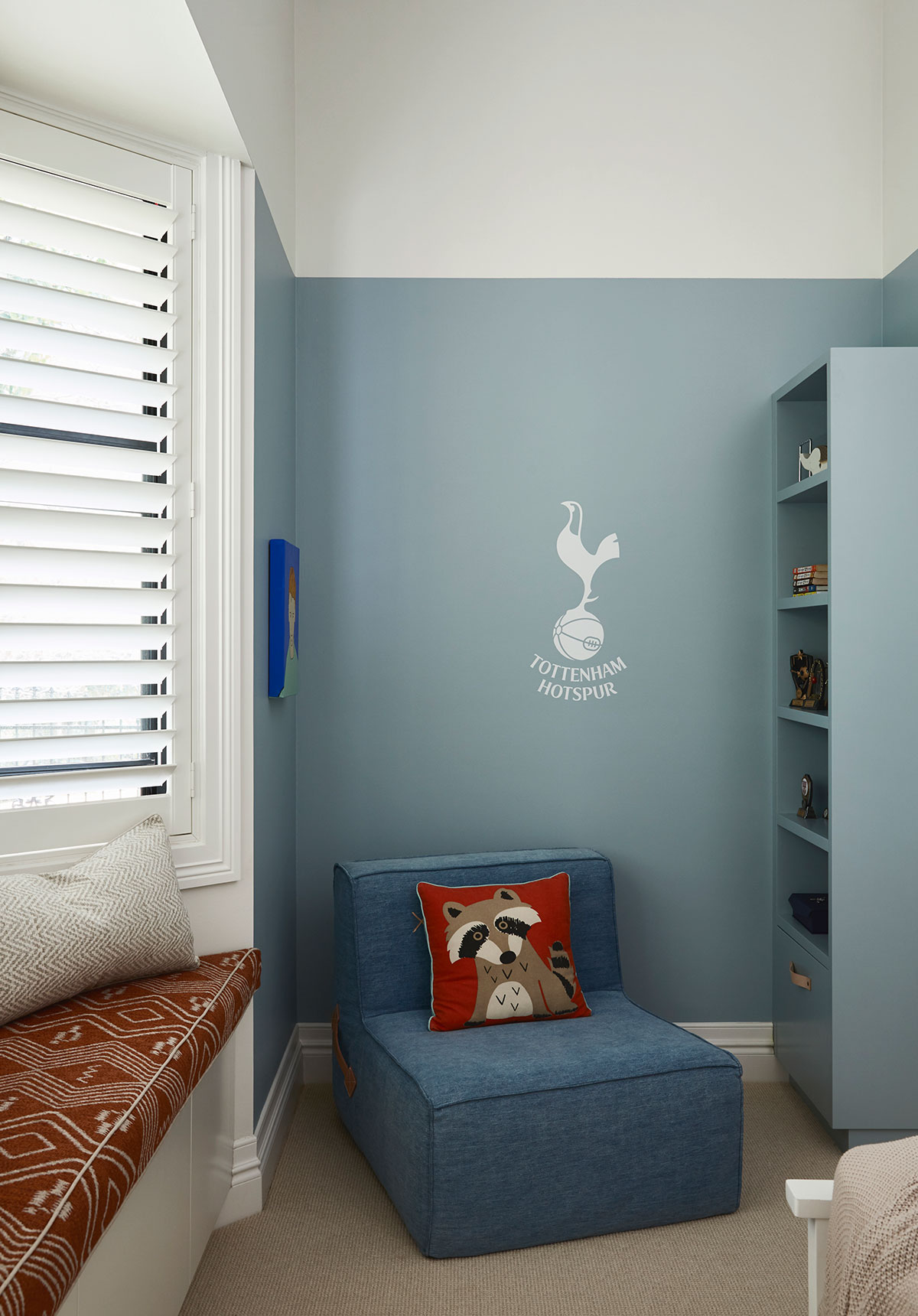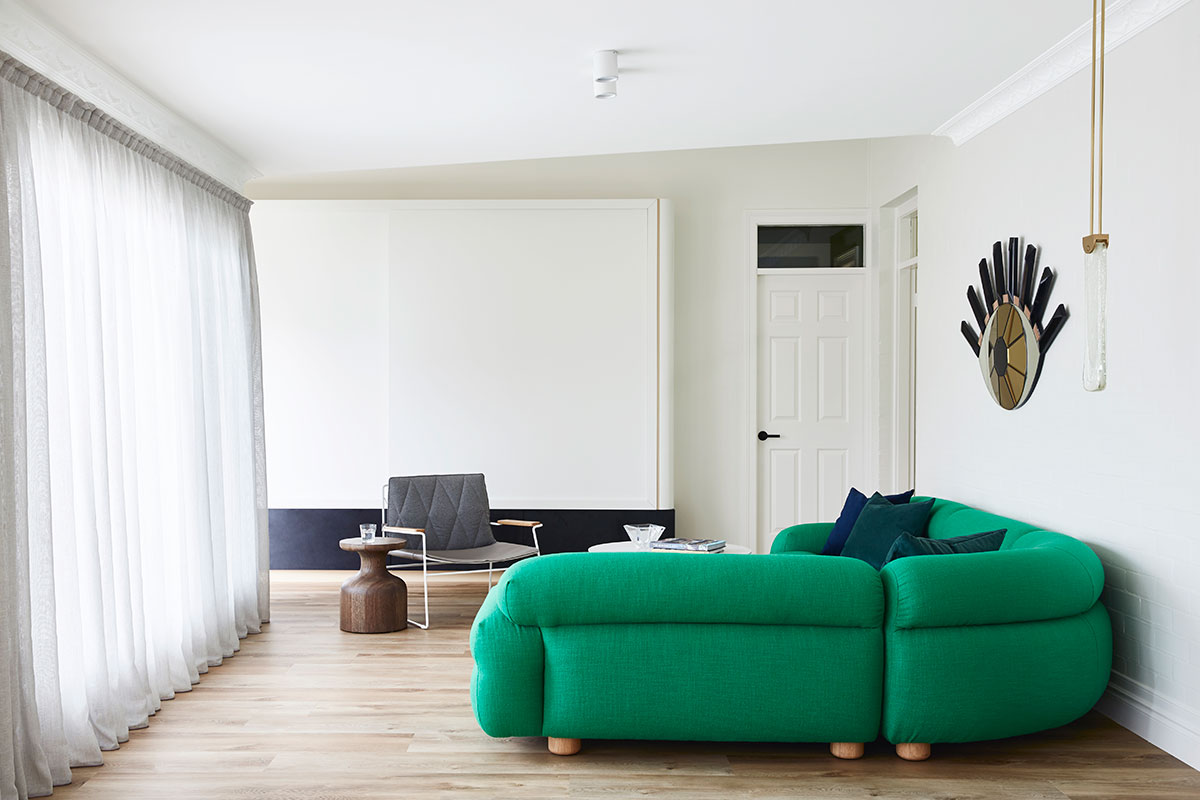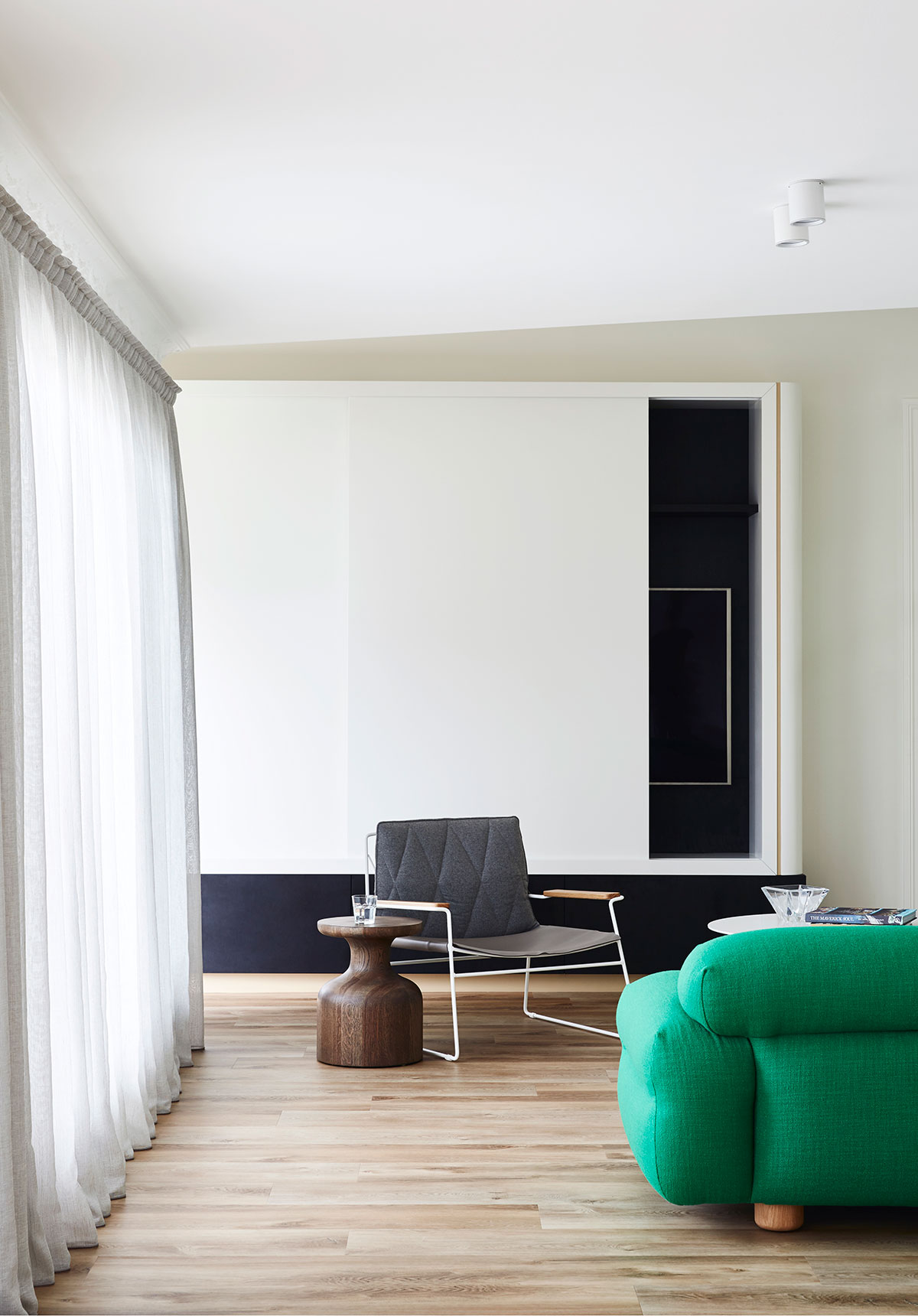 Throughout each space, colour and pattern have been used to tell a story and bring a unique sense of energy to each pocket of the home. From the bold green of the Jardan Valley modular sofa to the burgundy armchairs in the adult's living room. The red room is the true show stopper of this home, with red covering the skirt, walls, trims and ceiling. It is unafraid and a regal application of colour, with a nod to the UK through its custom library, ladder and vintage furniture.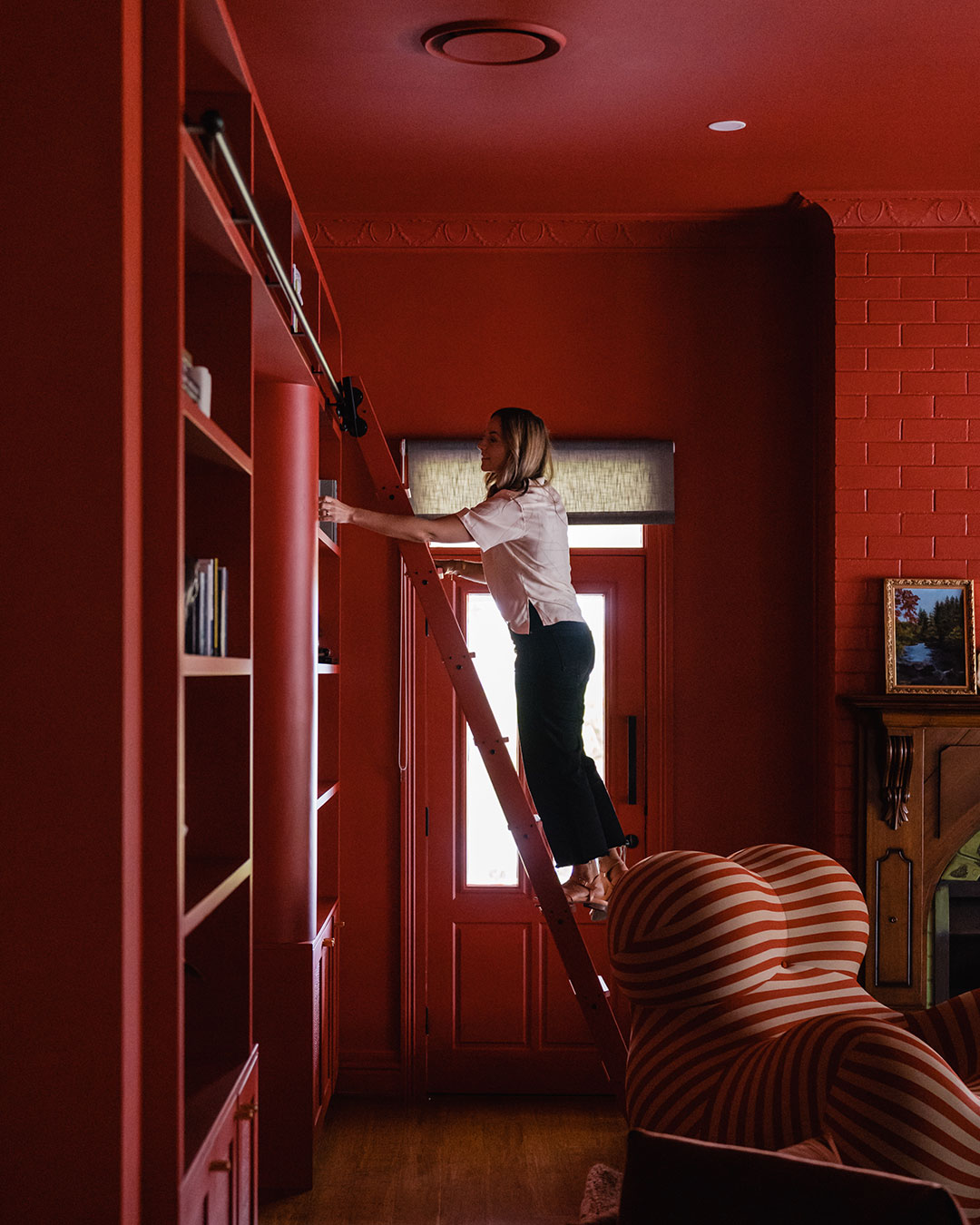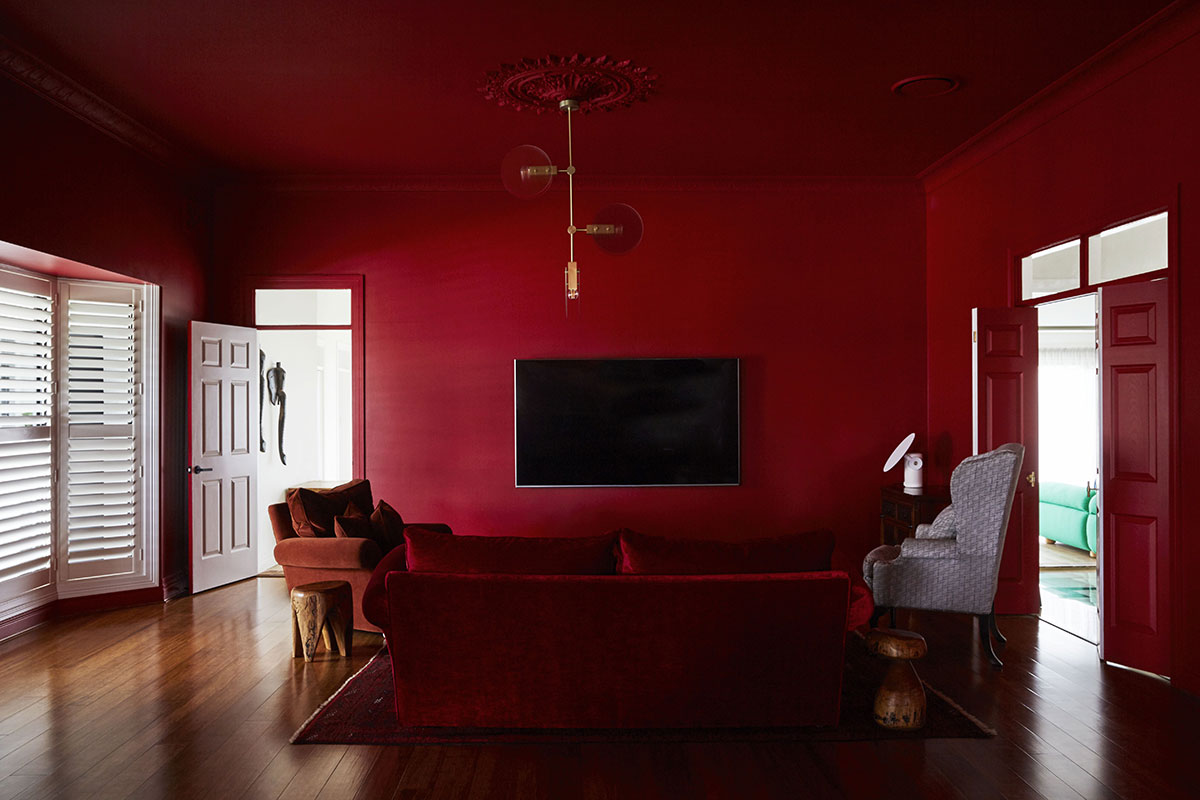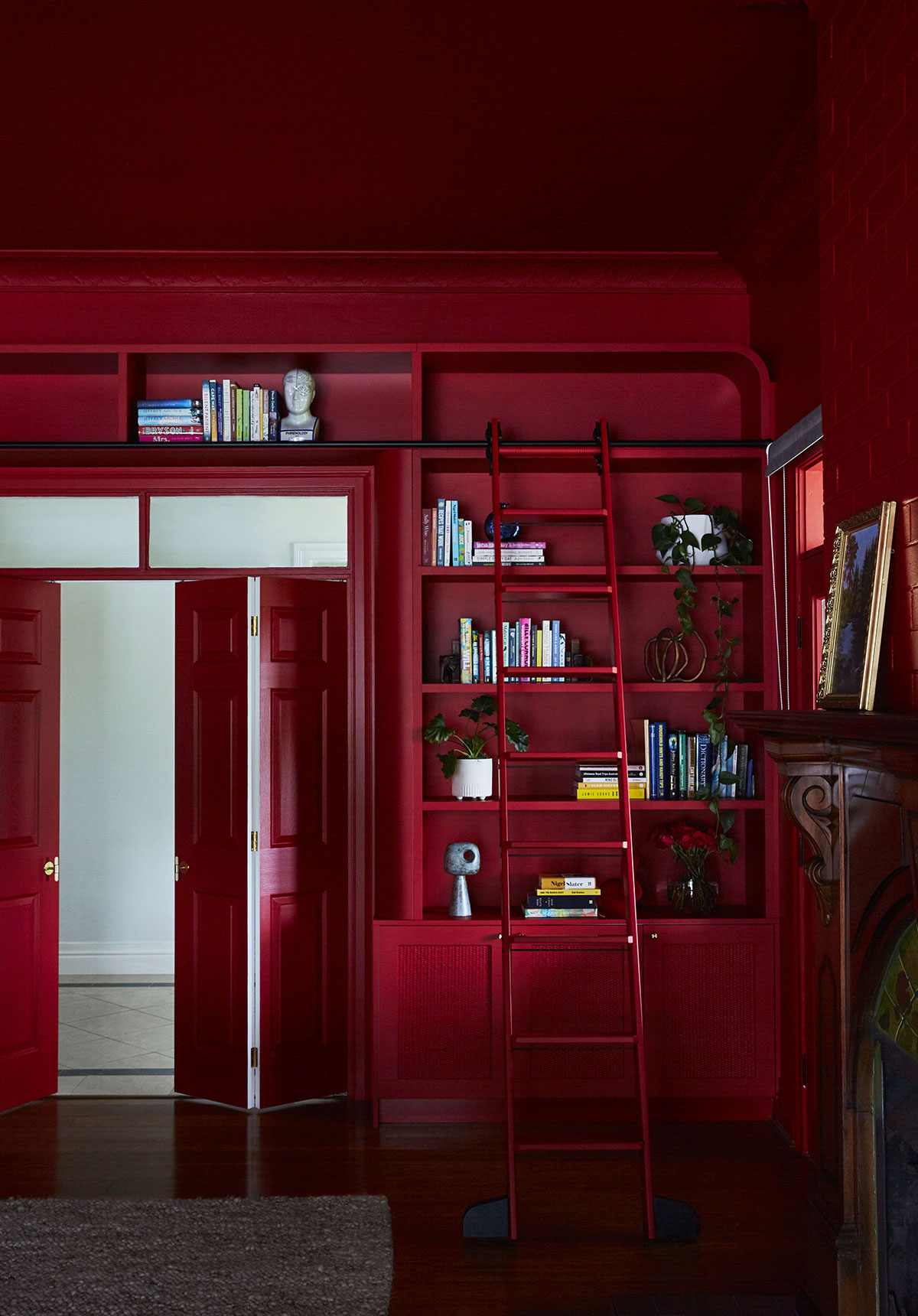 The risks taken by the designer and homeowner have paid off and this home does not shy away from being different. That's what makes this home truly unique and with more rooms on the list for the designer to tackle, I hope that playfulness continues throughout.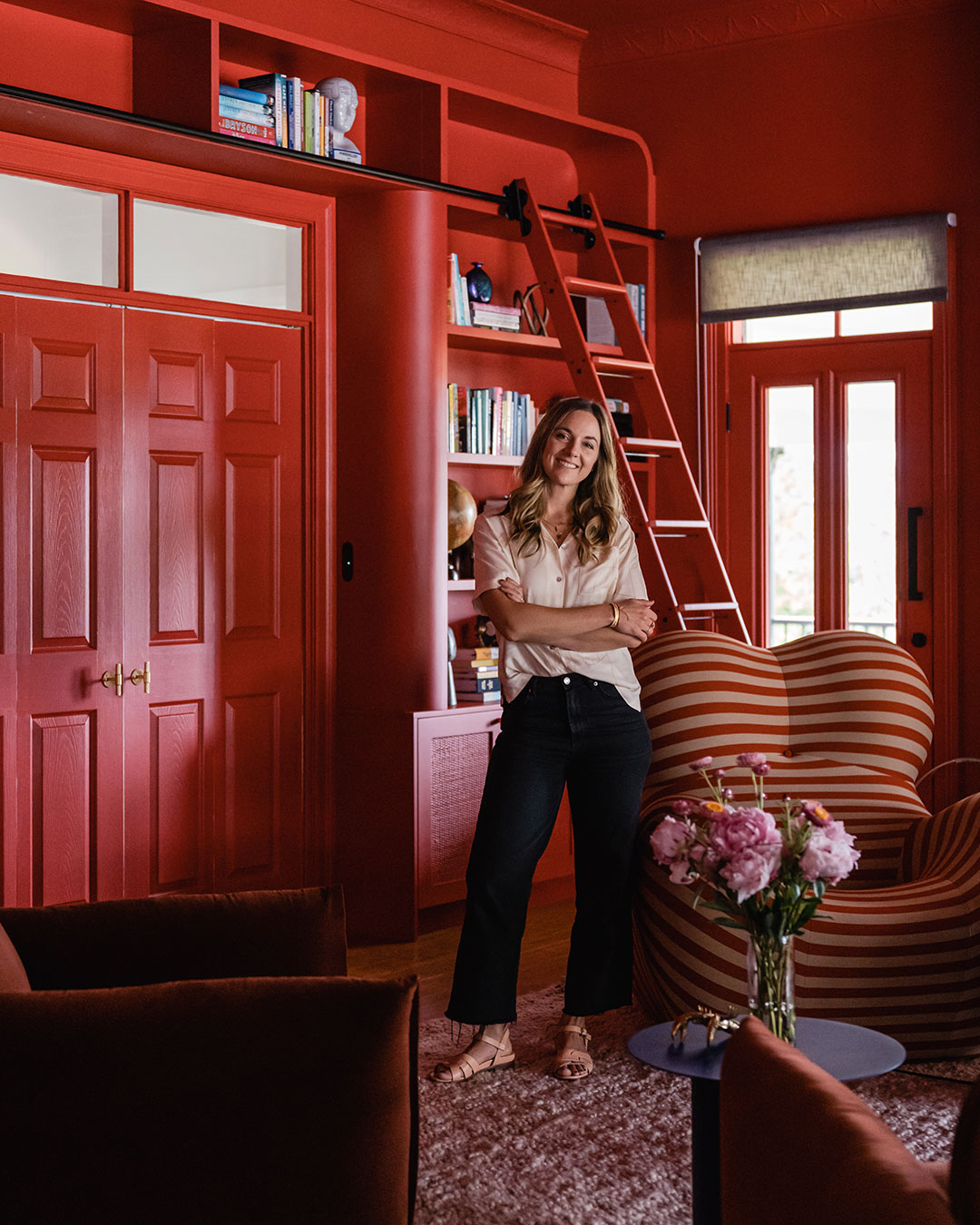 Balgownie House
Type: Renovation
Interior Design: Trentini Design
Photography: Amanda Prior and Jonno Rodd
Location: Port Macquarie / Guruk