This contemporary home in Melbourne's Brighton East boasts a very chic interior and is the latest grand prize in the Royal Melbourne Hospital Home Lottery. If moving into a slick Bayside home (mortgage free!) sounds like a great idea, then pay attention because this modern home is up for grabs. Join us for the full walkthrough tour and if you could see yourself living here, be sure to buy your ticket to be in the running to win.
Set on a 715m2 block, this Mazzei home is a collaboration with Webster Architecture and Nathan Burkett Landscape Architecture. This home plays with scale and shape, maximising its generous layout and taking advantage of natural light throughout. The interior design features a neutral and classic base, with an introduction of colour and texture applied through natural materials and finishes. Curves are a consistent theme, softening and bringing a sense of further calm to the interiors.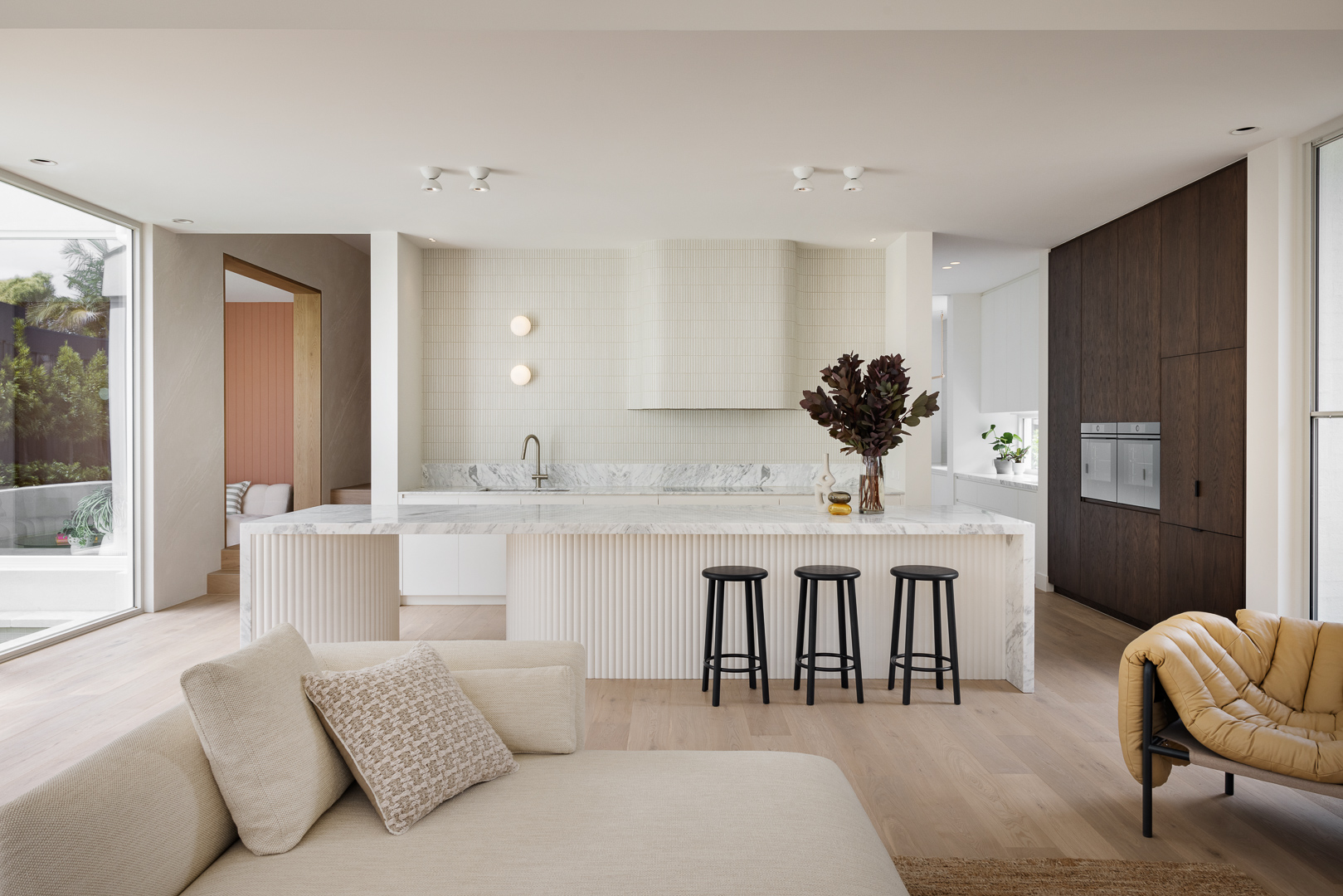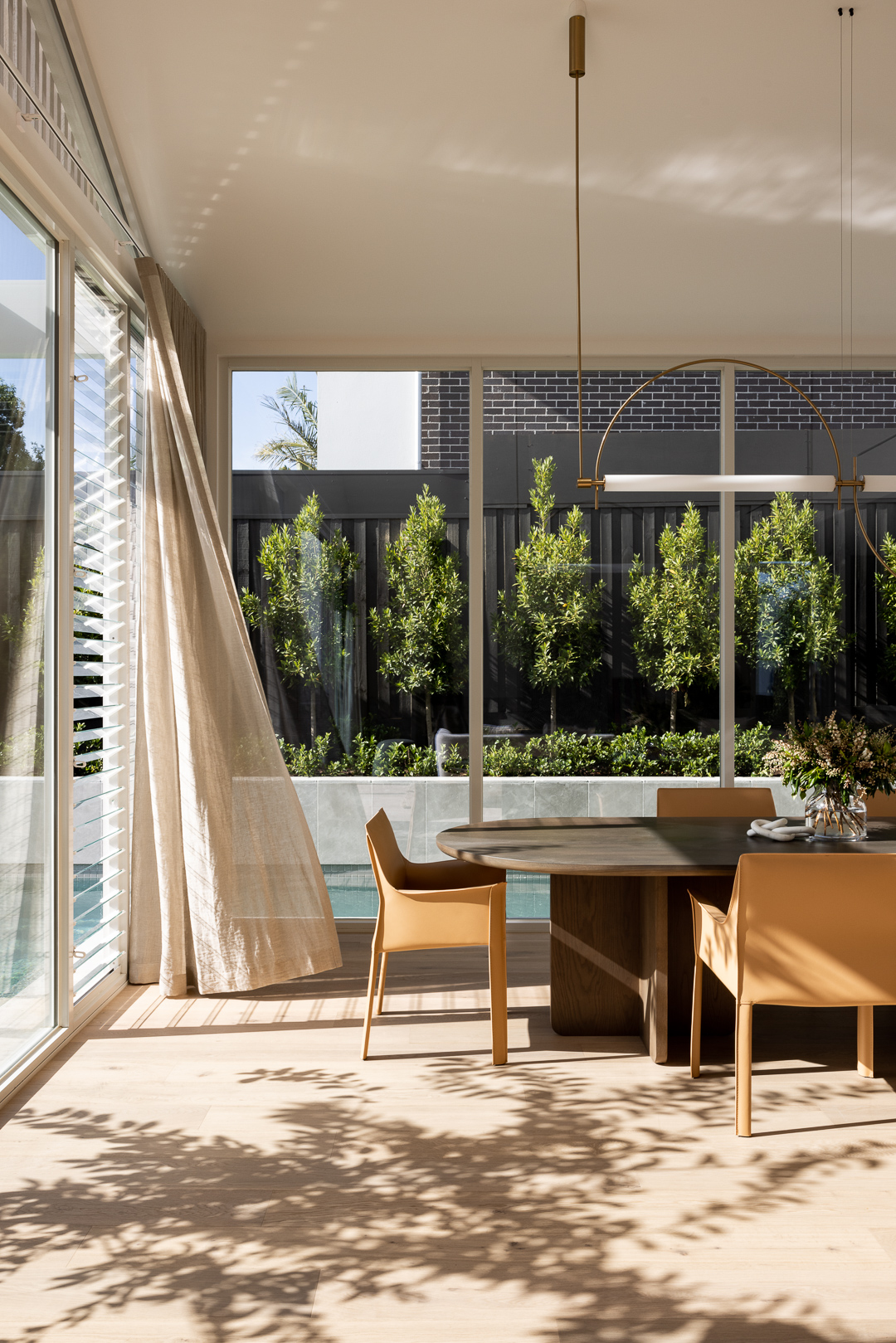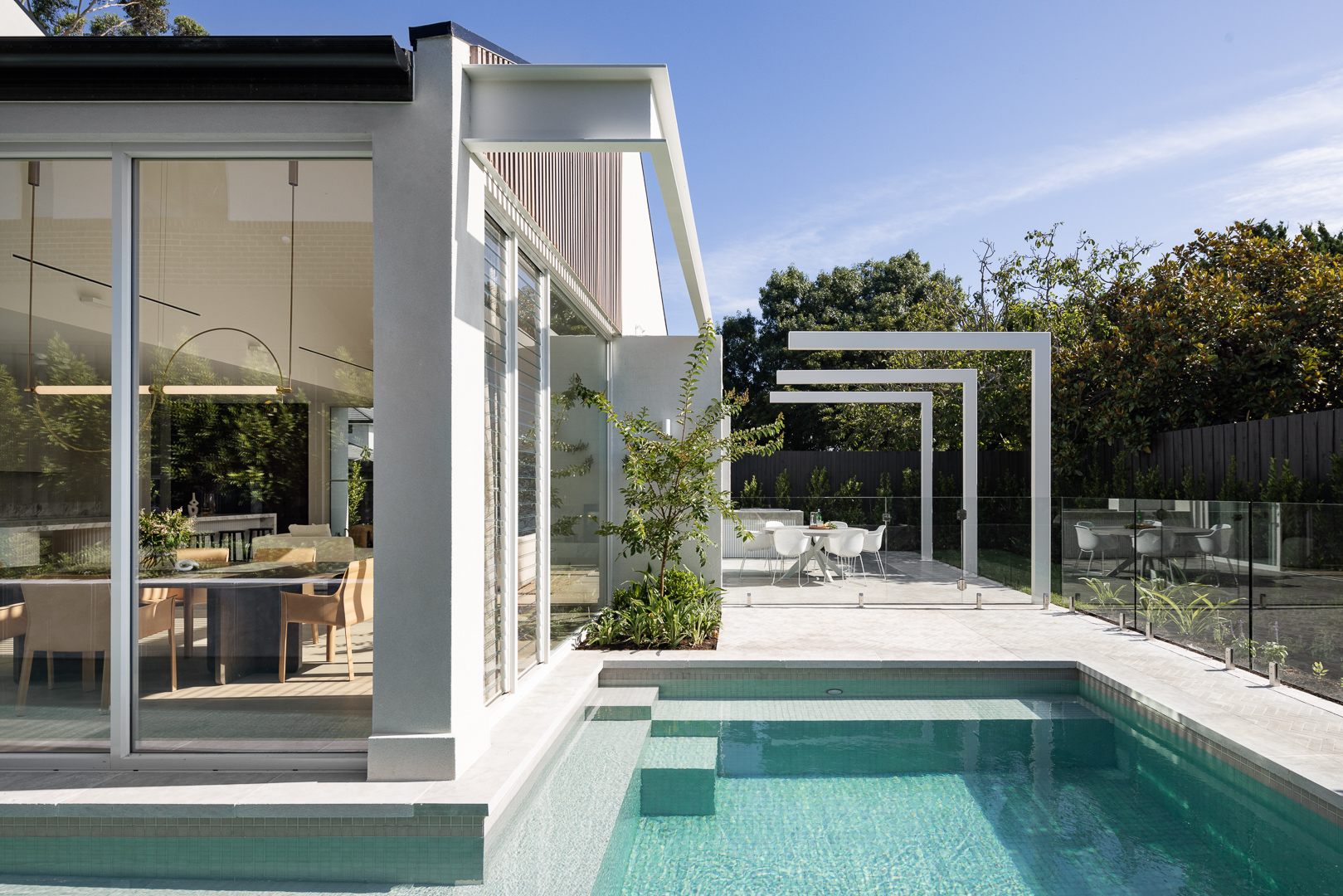 A four bedroom home, this house has an overwhelmingly cosy feeling to it. Breakout areas such as the sunken lounge and the master suite act as retreats, whilst the rear of the home opens itself to generous open plan kitchen, living and dining. The Master Bedroom Suite boasts a warm aesthetic and features double marble stone vanities, free standing bathtub, walk-in shower and floor to ceiling tiles.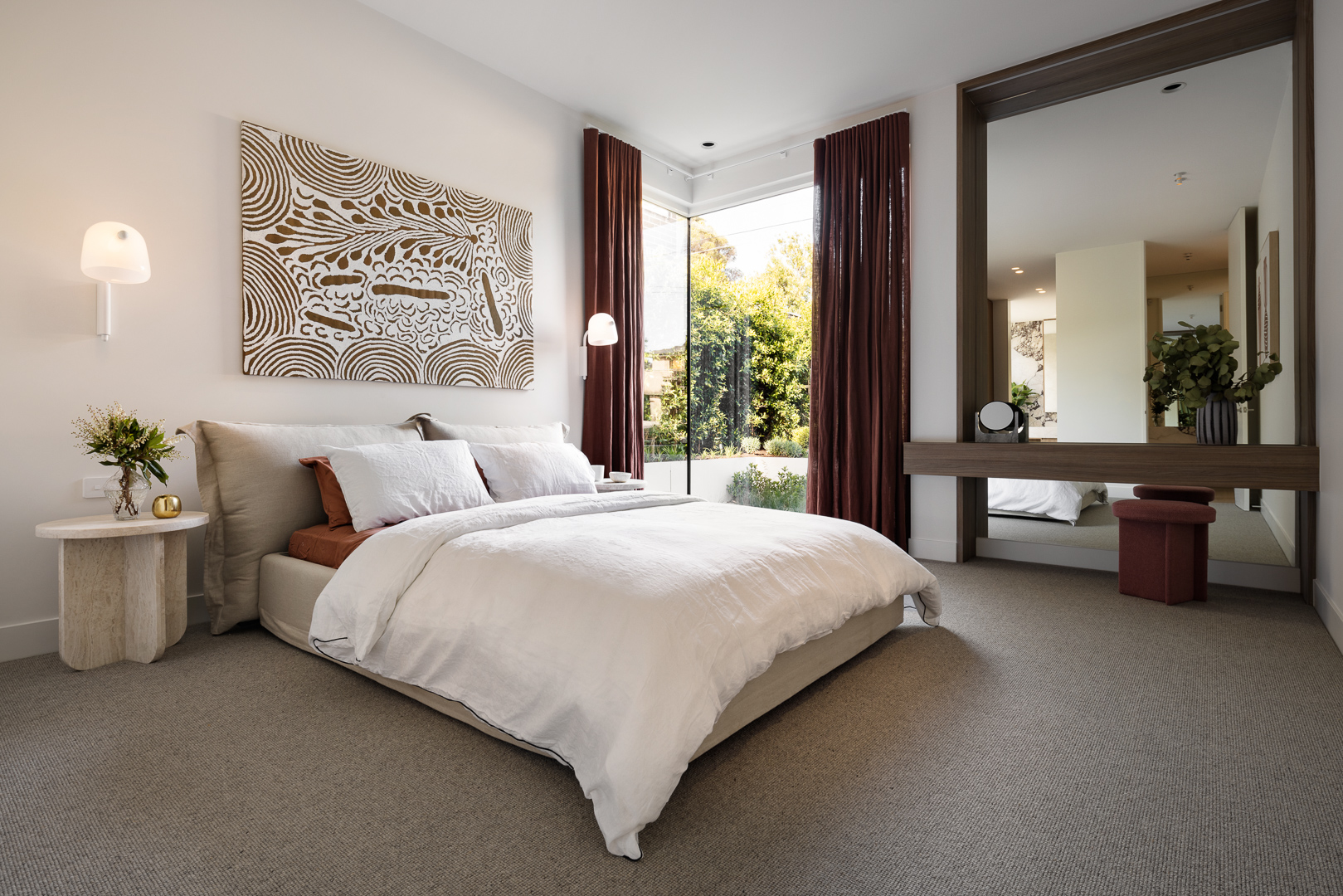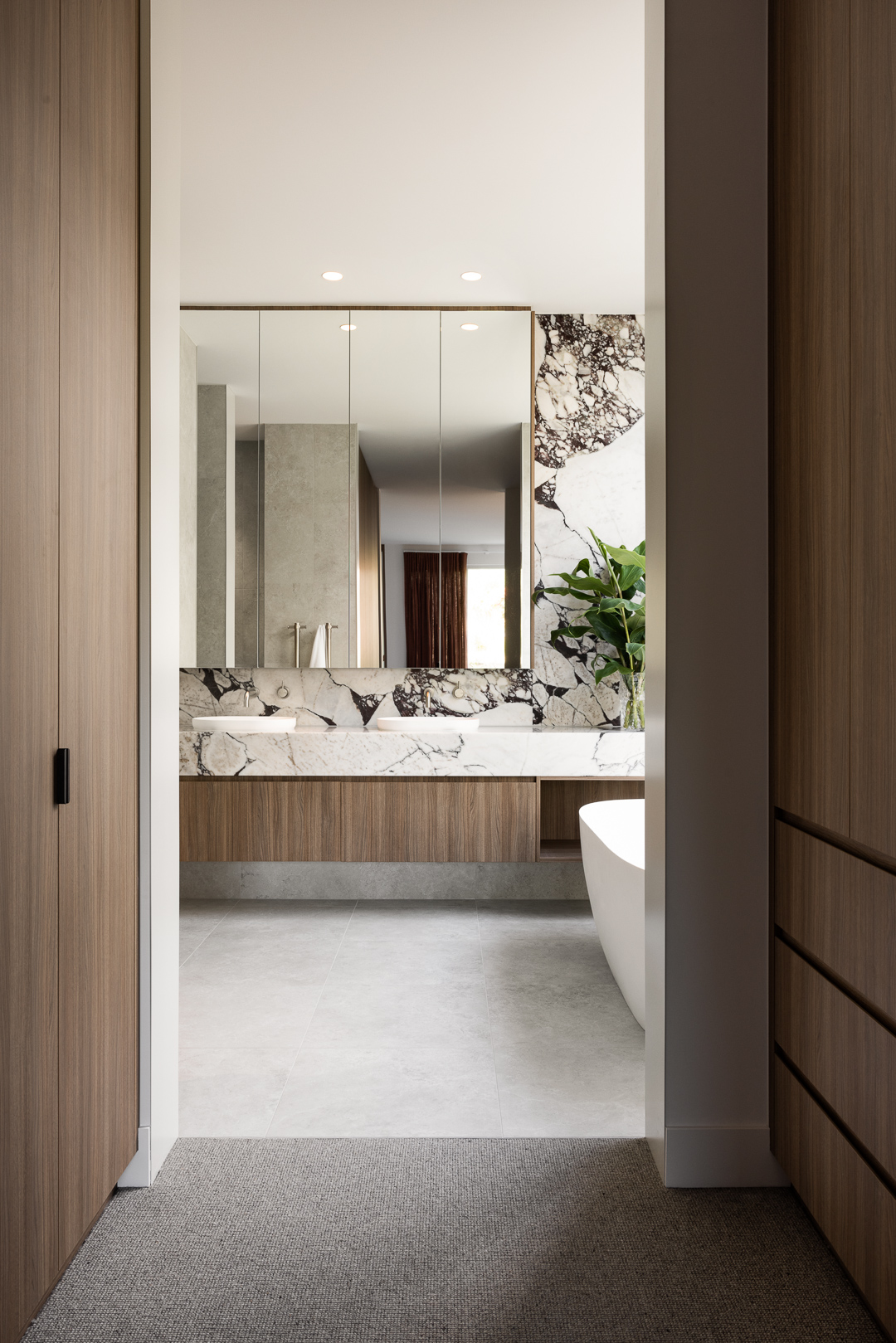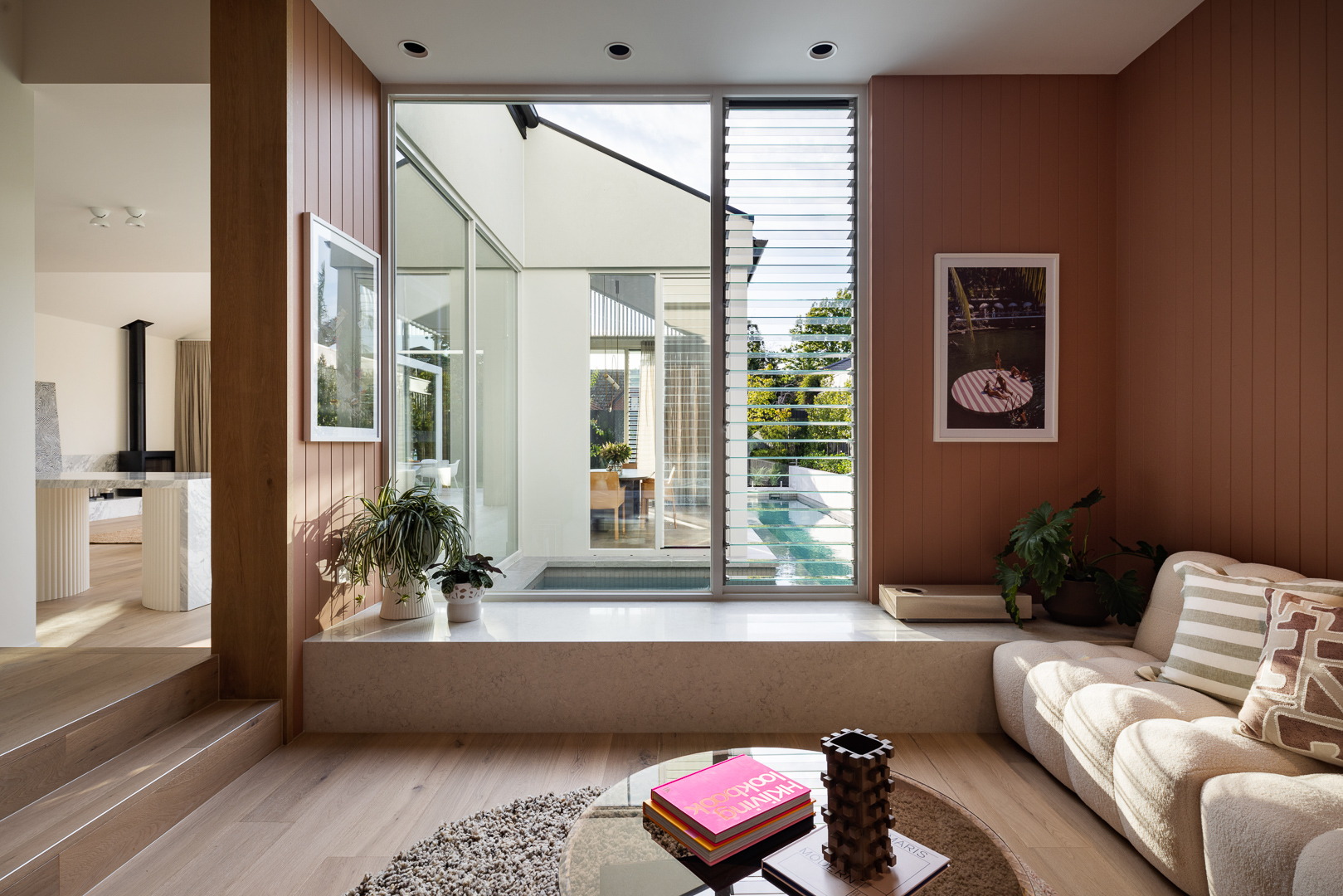 The sunken lounge is all about comfort with wrap around sofa and aspect towards the wrap around pool. Further living space is dedicated in the open plan layout including alfresco dining. Marble stone flows seamlessly through the kitchen and living areas complemented alongside oak timber flooring on the lower level.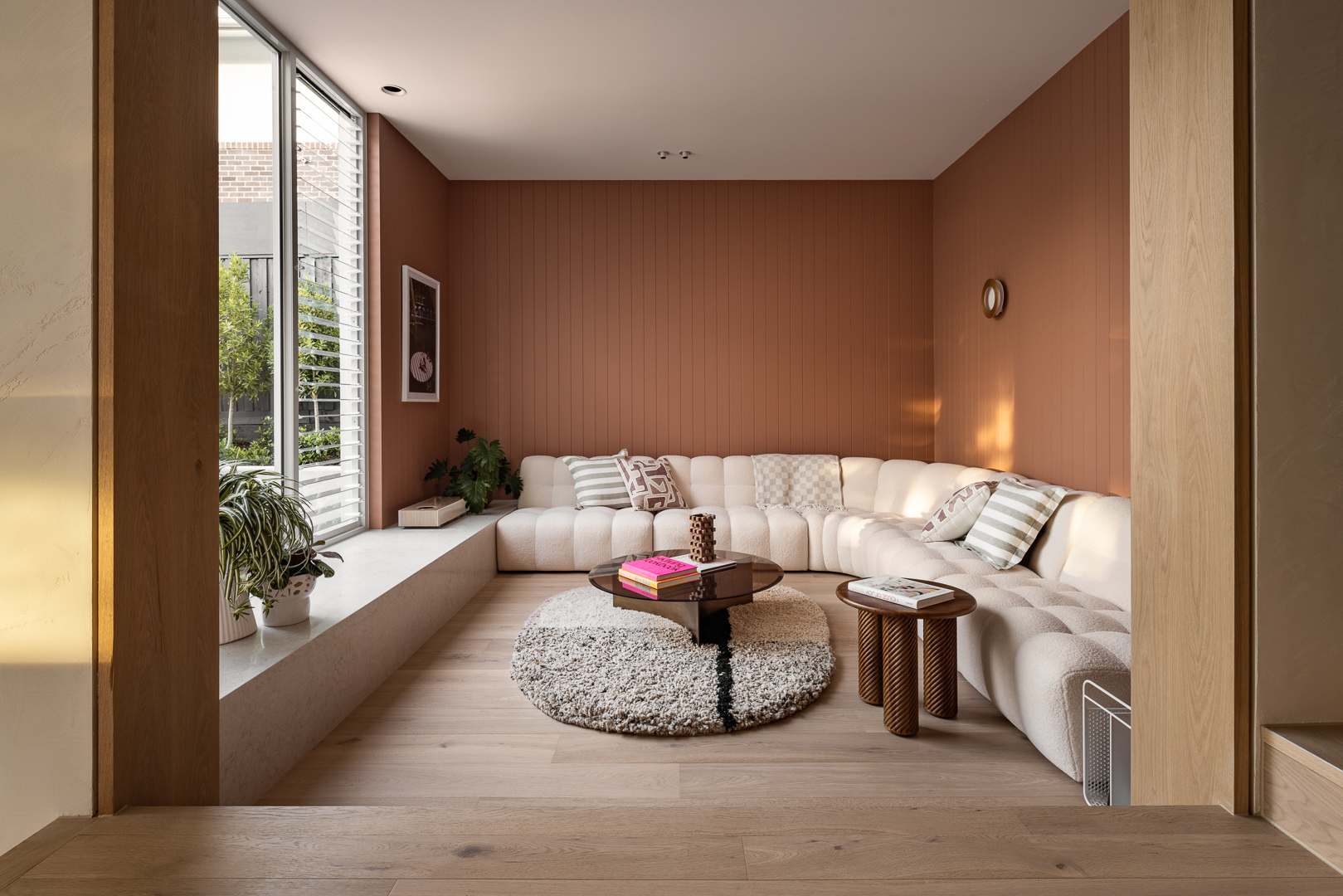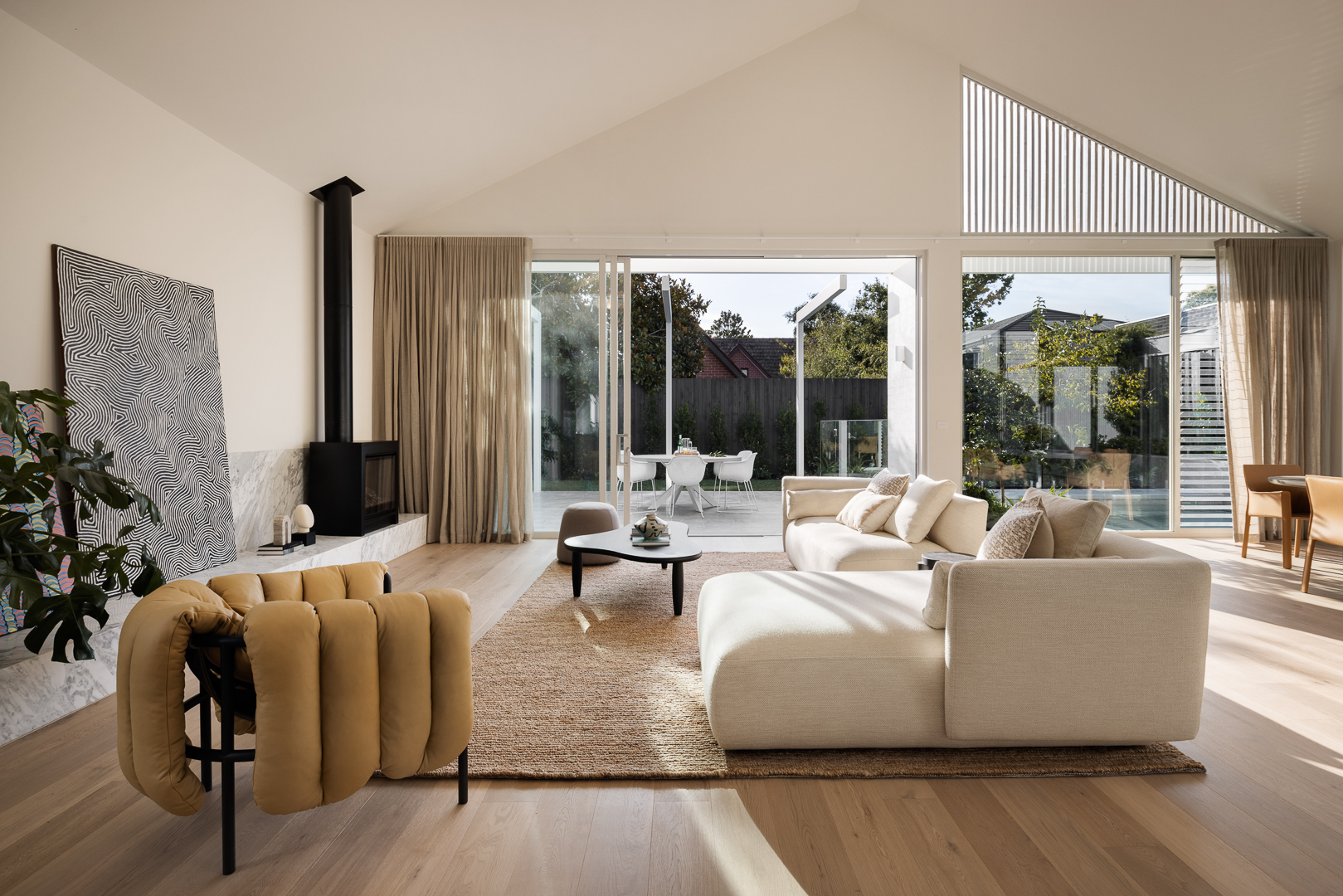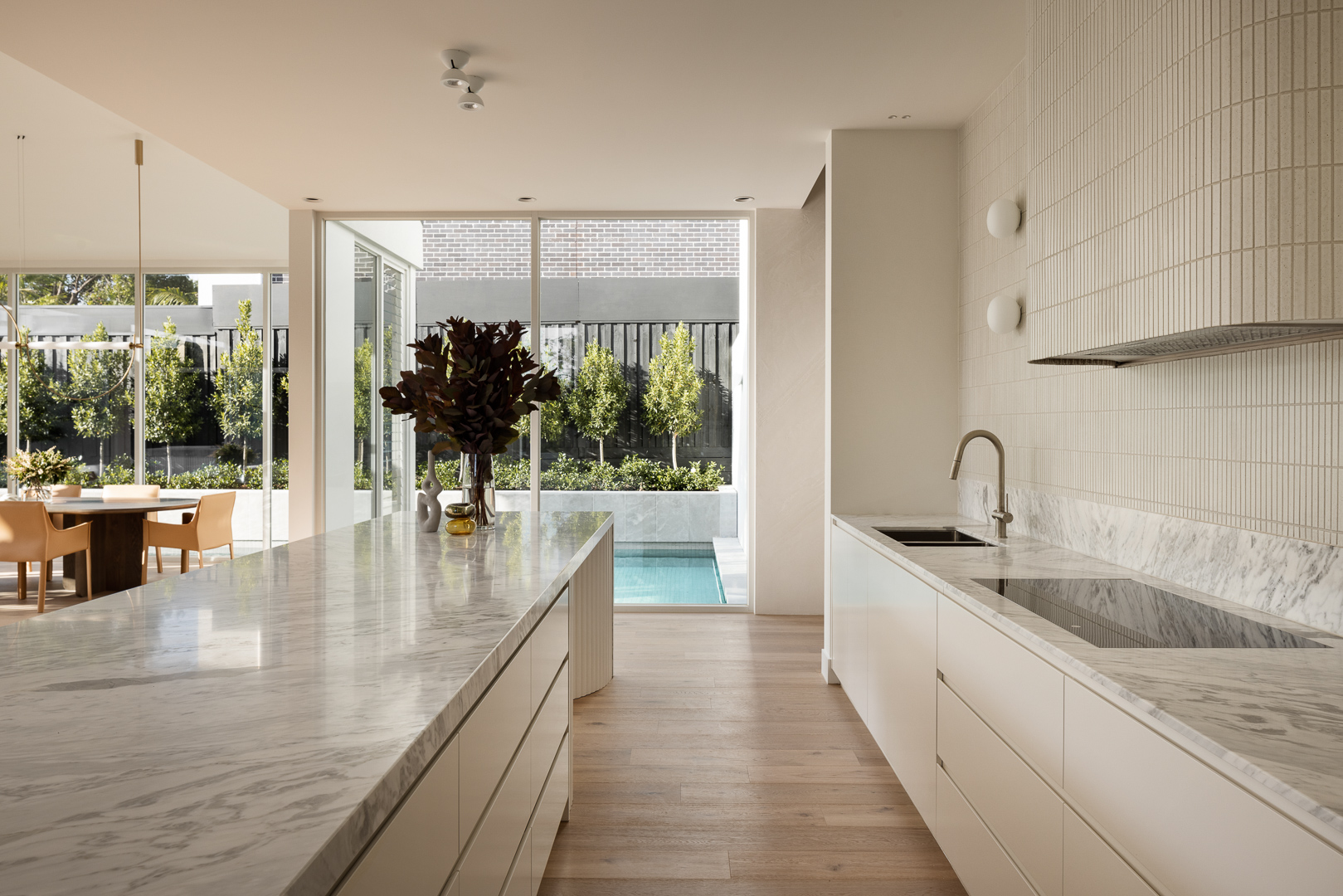 A four bedroom home, three bedrooms each with their own ensuite lead off the upstairs entertainment and office. A multipurpose zone that makes great use of the space, with a colour theme dedicated to each bedroom.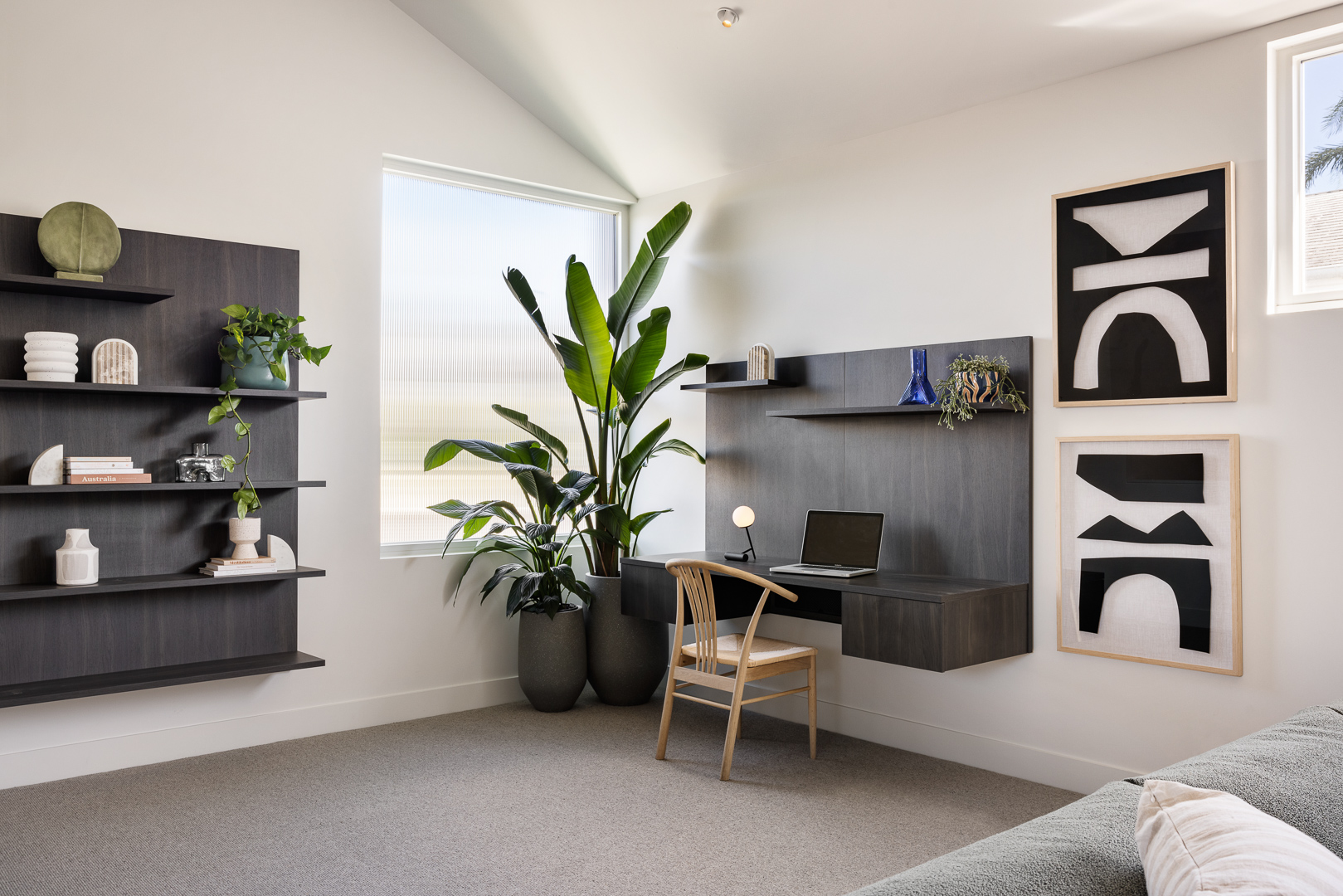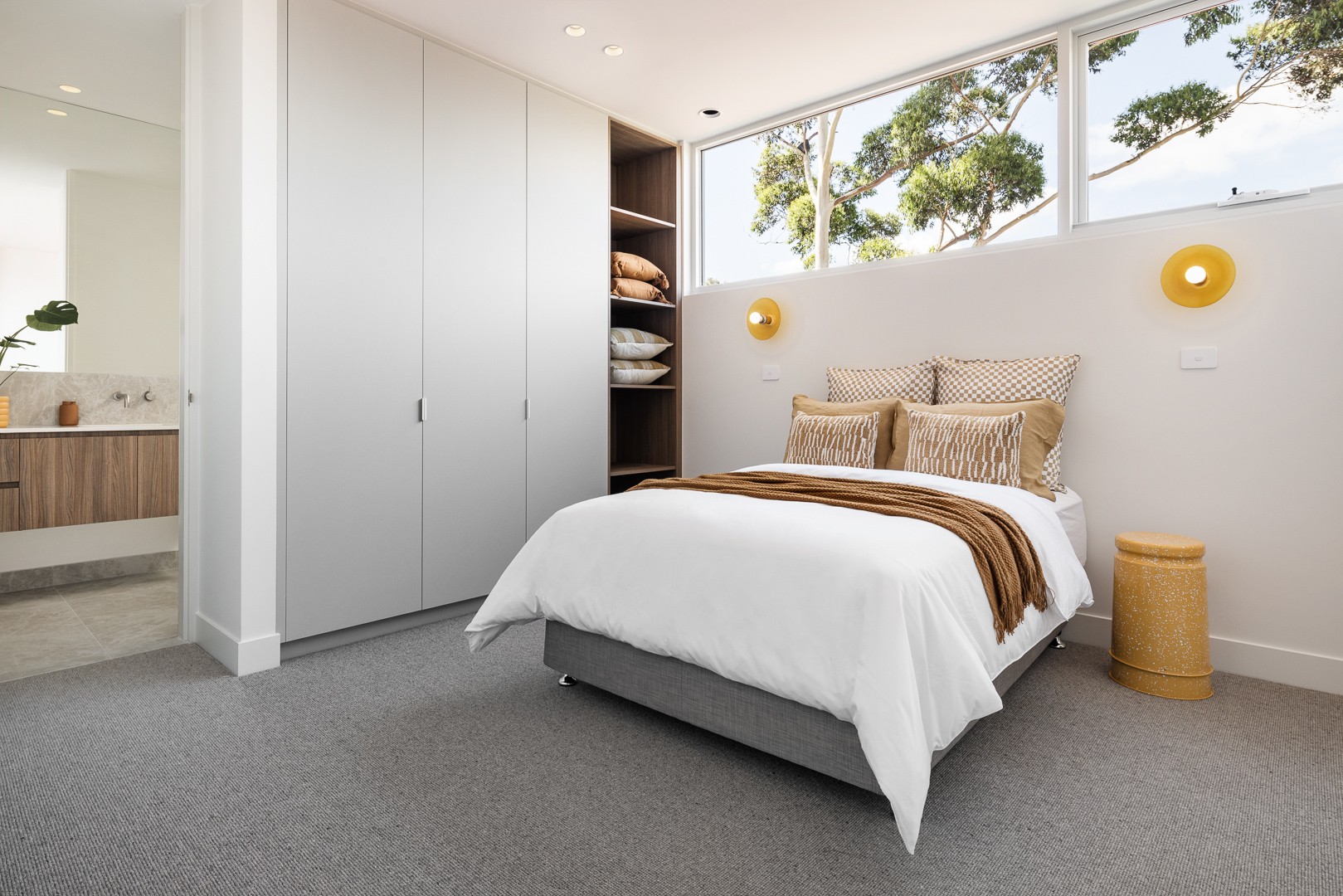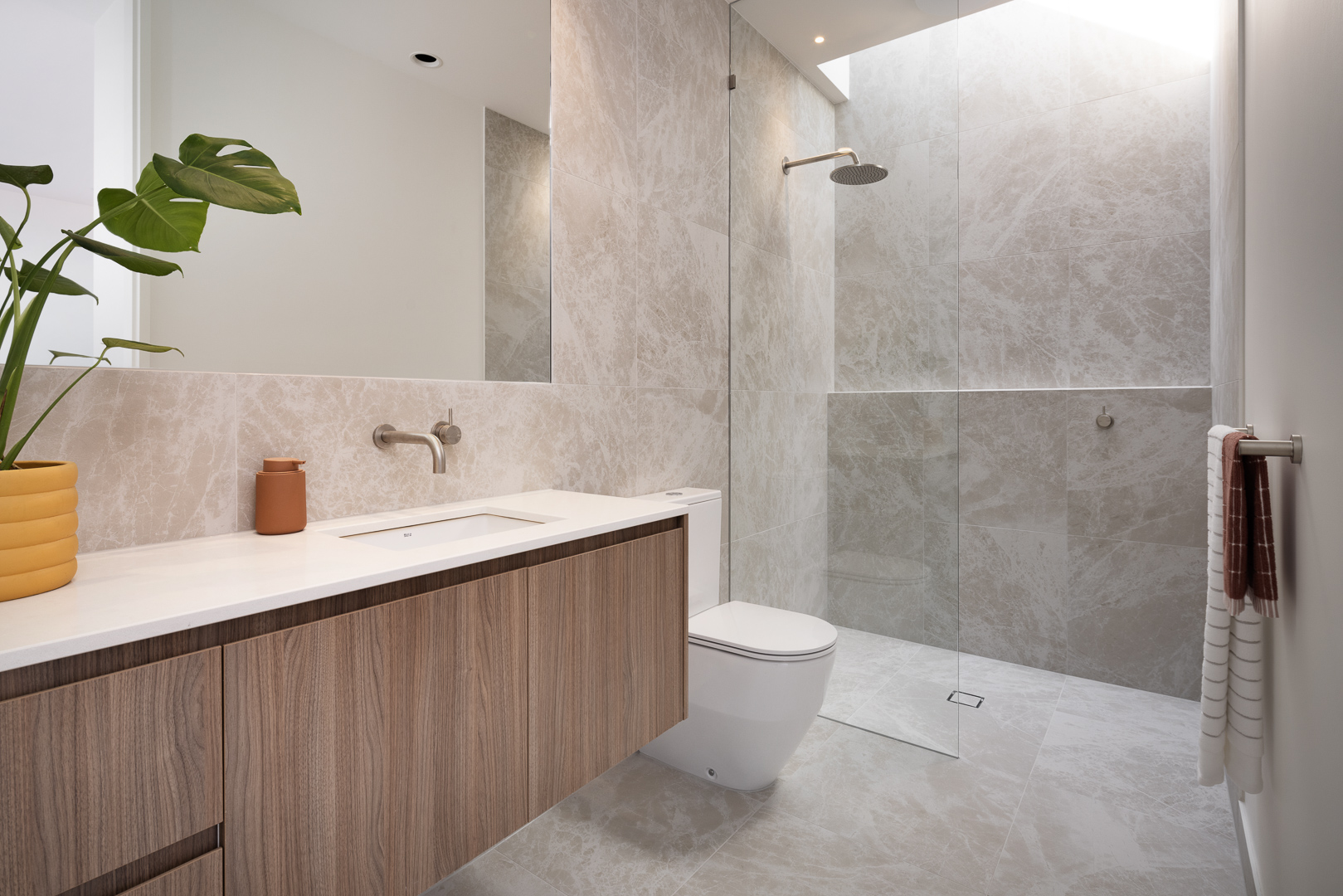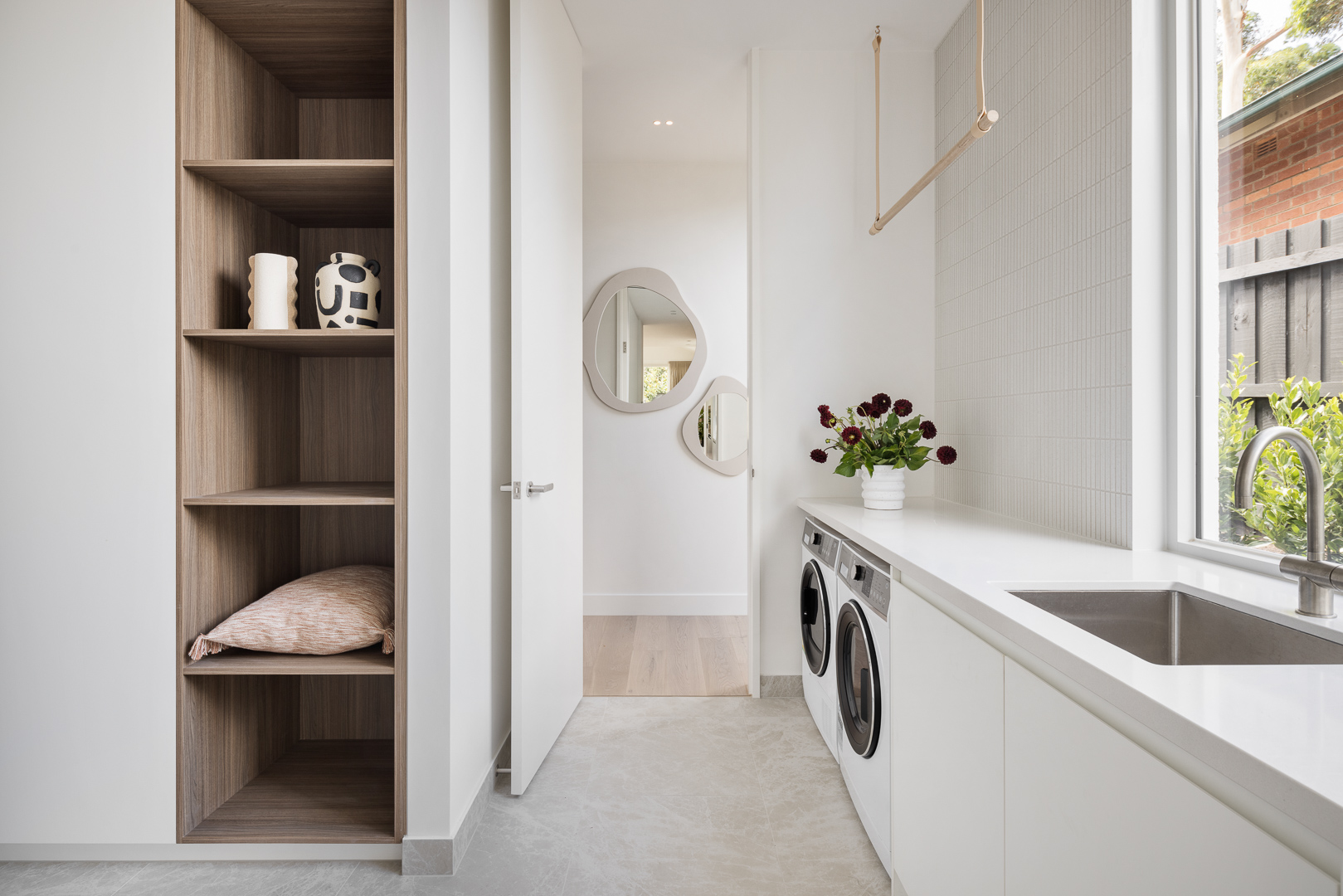 This fully furnished home is valued at $5 million and includes $100,000 in gold, making it the biggest Royal Melbourne Hospital Home Lottery Grand Prize ever! Aside from this dream home in Brighton East there are also $8.2 million in prizes to be won. The earlier you purchase your ticket, the more chance you have to win with additional early bird prizes. All tickets purchased in the Home Lottery go towards supporting one of Australia's best hospitals. Helping to advance healthcare for everyone at The Royal Melbourne Hospital every day. Visit www.rmhHomeLottery.com.au to get your tickets!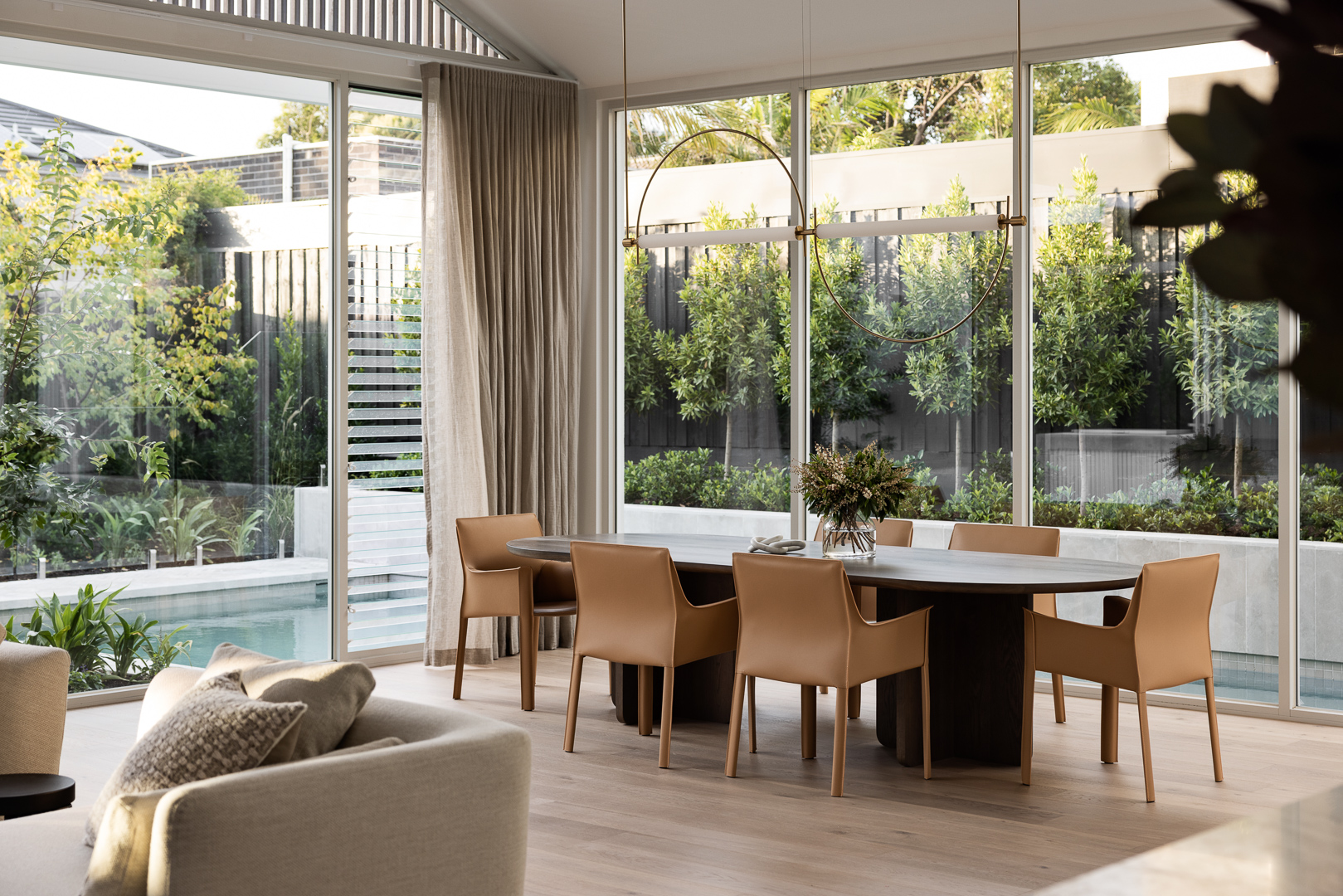 Developed by Mazzei
Designed by Webster Architecture
Landscaping by Nathan Burkett Landscape Architecture
Images supplied by RMH Home Lottery
Location: Brighton East, Melbourne / Naarm