Kelly Thompson is the founder, owner and brains behind Makers' Mrkt, an online store offering pieces for your interior, wardrobe and lifestyle. Makers' Mrkt believe that soulful design and artistry have a profound impact on us and that one well-chosen piece can transform your life. Forged by a passion for supporting freelancers, craftspeople, and small businesses, Makers' Mrkt places value on high-quality sustainably produced products, often handmade, handprinted or handspun. Our shop edit comprises of items that are never mass-produced, are made with care and much heart, often as one-off items or in limited editions.
Kelly is offering Hunting for George readers a 15% discount over at Makers' Mrkt. Simply use the code HFGPALS
George Takes Twelve
1. Pleasantries first… Tell us about who you are and what you do?
I'm Kelly Thompson, I'm the founder of Makers' Mrkt which is an online store championing independent makers from around the world. If I'm honest, I'm also the stylist, photographer, buyer, marketing person and then work as an illustrator and multidisciplinary designer too…In a nutshell…I like to keep productive
2. What's something you do every day?
I always love to go to pilates and have an hour of me-time
3. What's been your favourite moment so far in your career?
Ooh, I have a few, it's hard to pick one because each was so relevant for its time. One of my early highlights was the first time I spoke at the Semi-Permanent conference. I remember the feeling as a student in the audience so in awe of the speakers like they were so separate from me. When I got to speak for the first time I just remember the amazing feeling that I had become one of those people I once looked up to. Later down the track, I won a six-month-long pitch to be the illustrator for an Escada worldwide campaign and all of the fragrance POS and packaging that was incredible too. I read the email from bed and jumped out to jump around my house naked I was so excited. More recently, a special moment was when a highly successful business person told me how much he loved Makers' Mrkt and believed in it, receiving his words really solidified my belief that I am on the right track.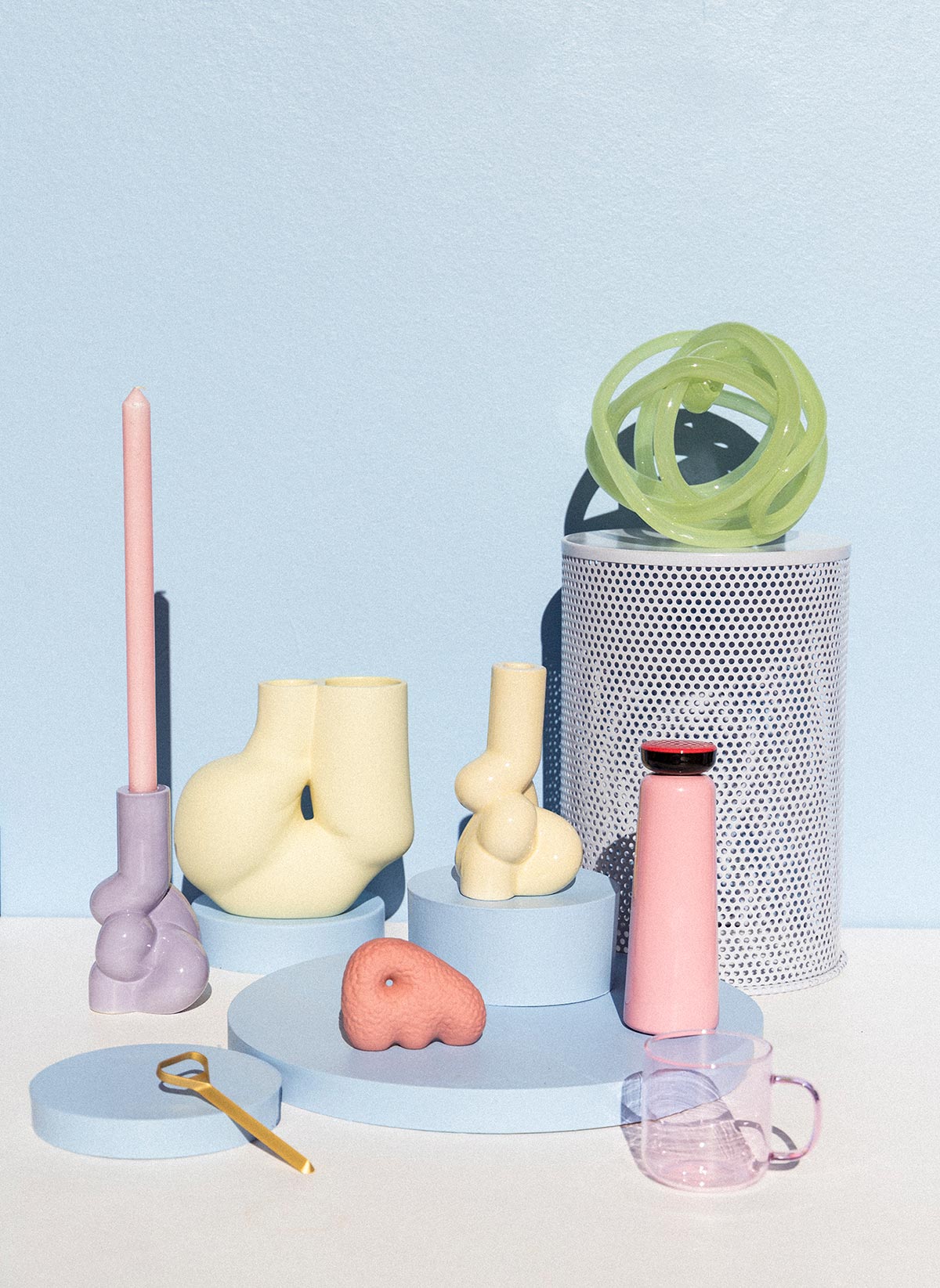 4. What's the most treasured belonging/item in your own home?
I have an old glass perfume bottle that belonged to my late grandmother, one of those antique-looking ones that don't have a brand on it. I've had it since she passed away when I was 12 and every now and then I smell it and think of her.
5. What does your average work day look like?
Hectic! I had a girl working for me recently who would tell me daily that she can't believe how many jobs I do in a day, I need staff ASAP! I start with breakfast and a dog walk and always put myself together no matter what. I begin the workday on emails around 8.30 or 9 and do an "hour of power" (aka timed hour with nothing else other than emails). Then I wrap orders aiming to finish by 11 am or midday. Afternoons are for styling, shooting, editing content, social media planning, newsletters, marketing, stock orders, planning, working with stylists for their projects, and working with artists or stock viewings. Or if I have an illustration project or creative direction project I'll work on that. At 6.30 I go to a 45 min pilates class then come back to emails (I never catch up sadly). Dinner around 8.30 and after that I try to not do any work other than social media posting. I try to have a more relaxed Friday afternoon and ignore everything on the weekend
6. Can you pinpoint the moment what you do turned into a profession for you?
I originally started out as a fashion photographer in NZ and as I eased out of part-time employment at a retail job to focus on photography there was a patch when I was so poor that I started to draw the girls I photographed because I couldn't afford to go out much! That time resulted in an exhibition which resulted in my first illustration commissions and over a few years illustration took over from photography. With Makers' Mrkt it was really a hobby store on the side, something I did because I wanted to do something positive and help the creatives I know. Then in March 2020 (Mrkt was about 1.5 years old then), we went into lockdown, and what was looking like my biggest year for illustration ended in everything being cancelled or postponed in the space of two weeks. For the first time in 14 years I had a heap of spare time and so I decided to do some social media for Mrkt…then off it went and became much more than a hobby!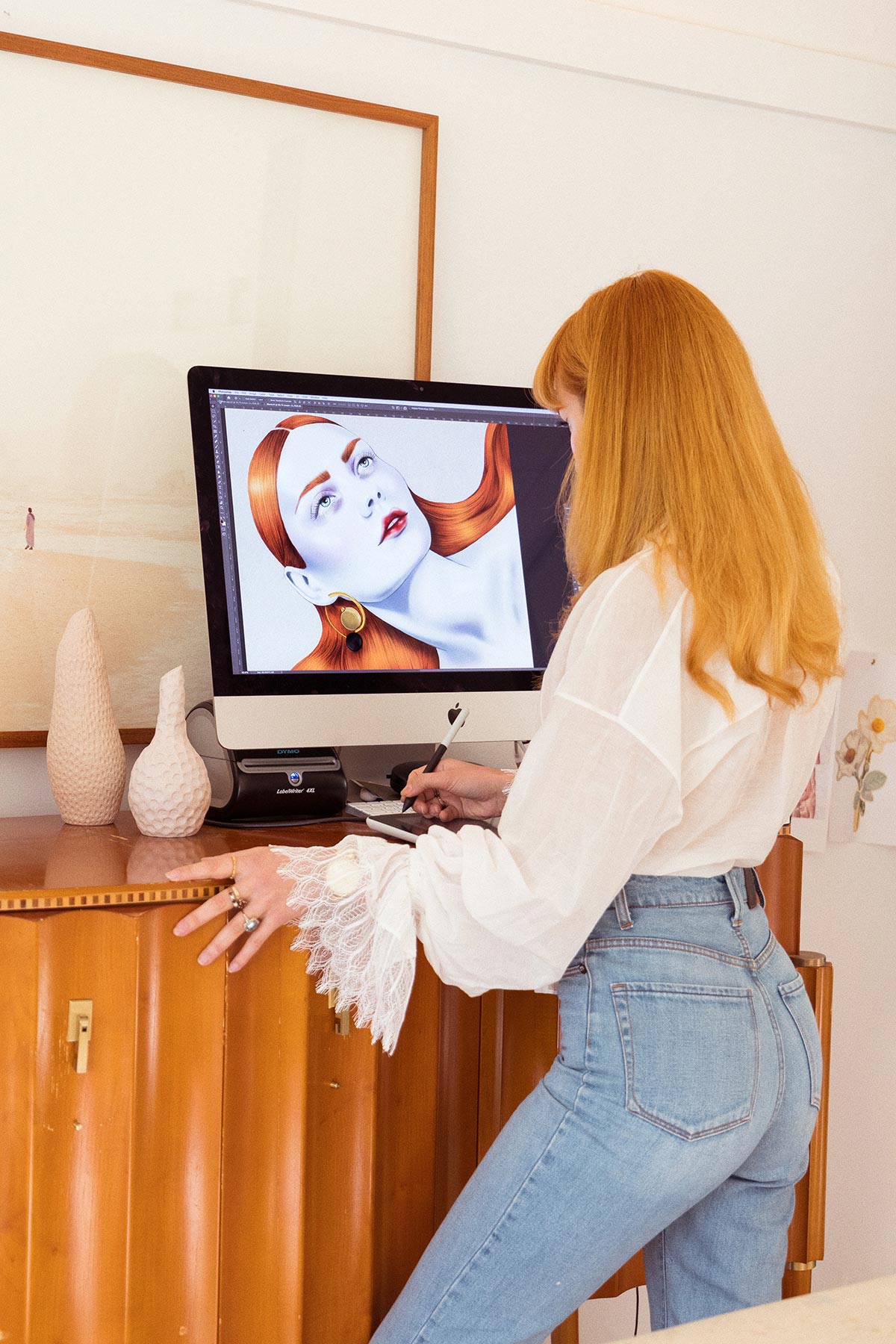 7. What's a skill you want to accomplish in 2021?
Delegation!
8. What's one thing people may not know about you?
In 2007 I could barely walk or work and had to spend 2 years focused on regaining my health. Happy for it though, it changed my life.
9. If you could see your work displayed absolutely anywhere, where would it be?
All over buildings and public transport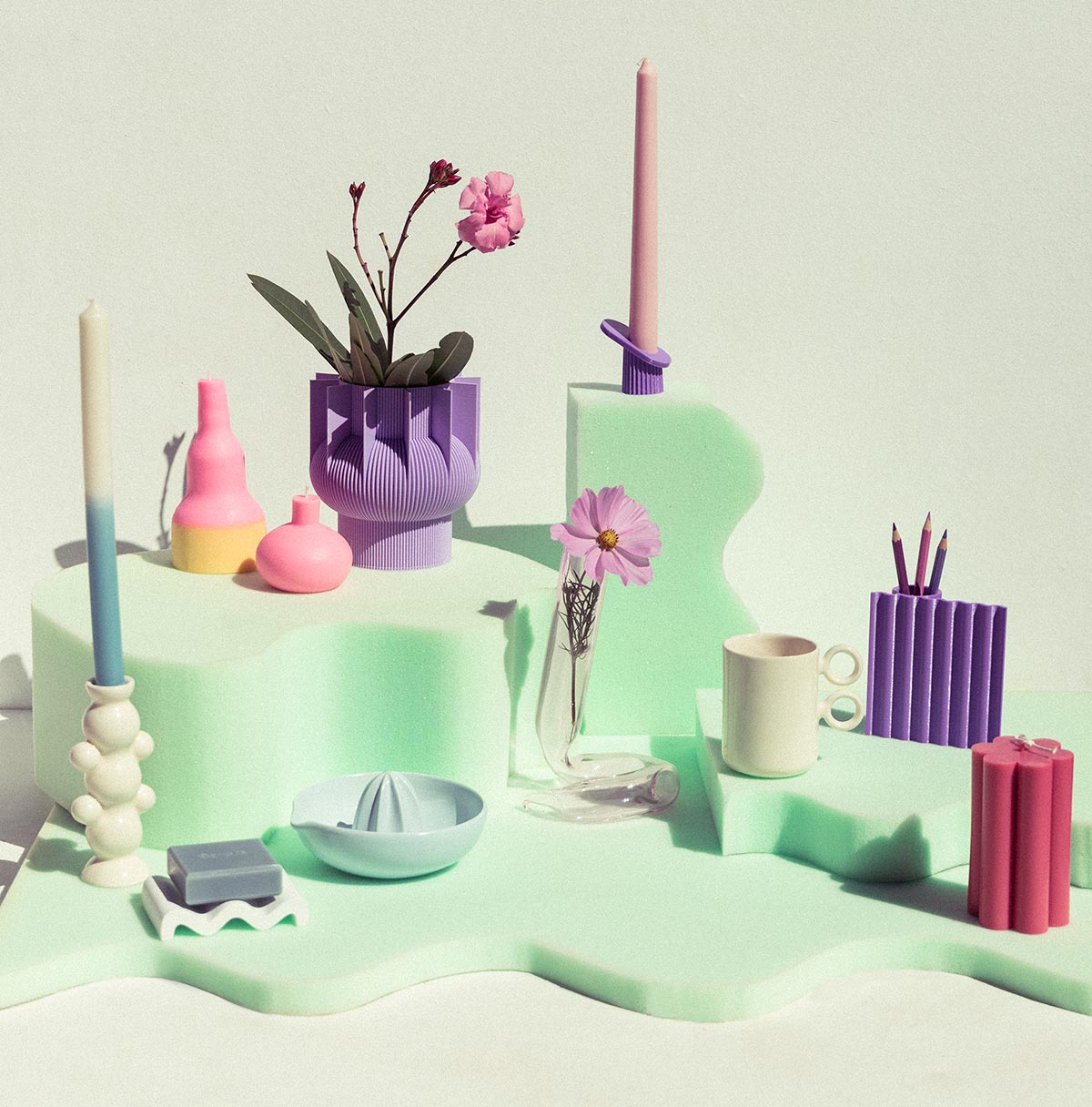 10. You've got a week off… where are you headed?
To an AirBNB with an outside bath near the beach
11. What's your favourite project/design so far and why?
I did a jewellery collaboration with Walker and Hall once and it would have to be my favourite because it was so fascinating to learn the ins and outs of jewellery design and to see how an established large brand works. I love learning so it was so exciting to step out of what I know and use my creativity in a completely different way.
12. What's next for you? Any exciting new projects in the pipeline…
Makers' Mrkt is about to move into a new office with a showroom so I am very excited about that. I've also just signed as a stockist of HAY and am about to build my dream vege patch.
Meet the Maker Radio
The KT Mishmash
"These are songs I've collected over time, my music taste is in general all over the show and I'm a big Shazammer especially when I've been drinking! My taste is most likely influenced by my parents who turned on the kitchen radio at 7.30 am everyday and left it on until dinner time…even when they weren't in the room. All of these songs are nostalgic for me, I like songs that tell stories. " – Kelly Thompson
Where to find Kelly
Name: Kelly Thompson
Business Name: Makers' Mrkt
Job Title: Buyer and Founder Makers' Mrkt + multidisciplinary designer
Website: makersmrkt.com, kellythompsoncreative.com
Instagram: @kellythompsoncreative, @makers_mrkt
Facebook: Makers Mrkt Kelly Thompson Illustration
Pinterest: makers_mrkt Kelly Thompson
Photography by Kelly Thompson