The Double Void House is an alterations and additions project to an existing house in Pymble, New South Wales. It features new spaces and highlights a warm modern and pared-back approach spearheaded by JDA Studio Architects. The owners wanted to maintain the simplicity of their original home and this was one of the key checkboxes that guided the design process.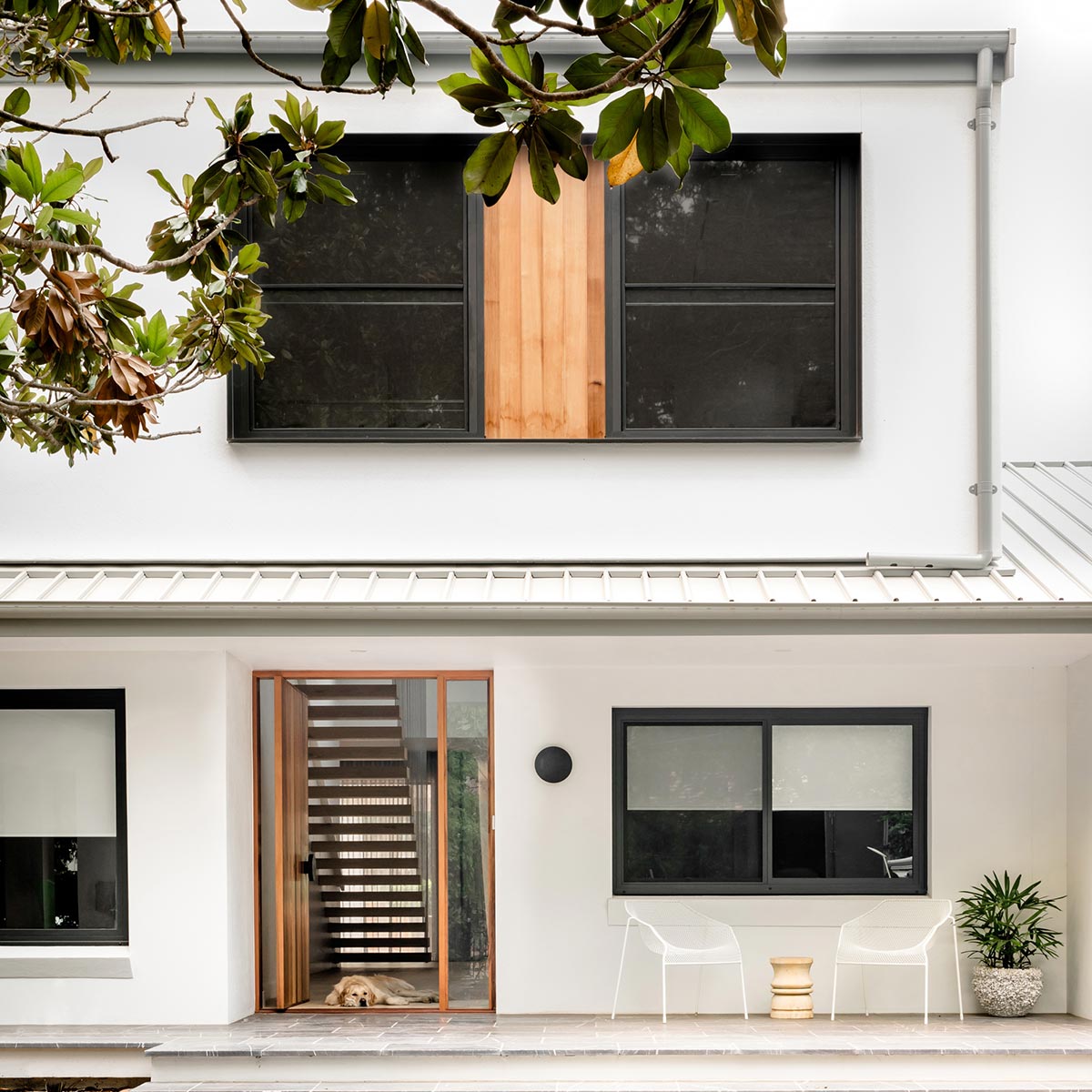 Two light-filled voids, an abundance of well-considered elements, and practicality were key to the design. White walls, uncomplicated woodwork, and soft splashes of colour form the basis of the overall theme of the interior. The soft palette on the walls and joinery is further accentuated by a large void with a cantilevered staircase and bridge. It creates a link between a new parents' retreat on one side and a sitting gallery on the other.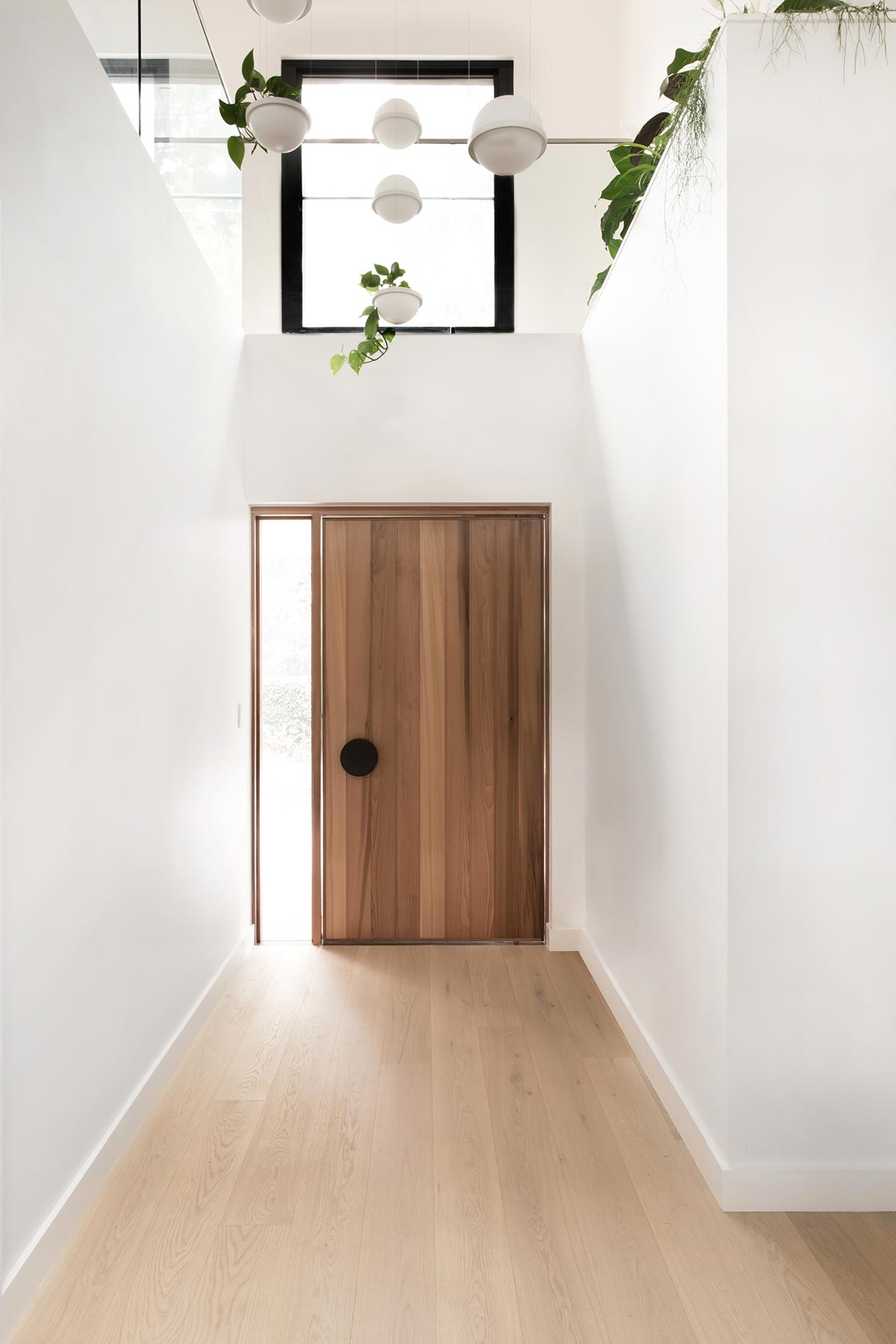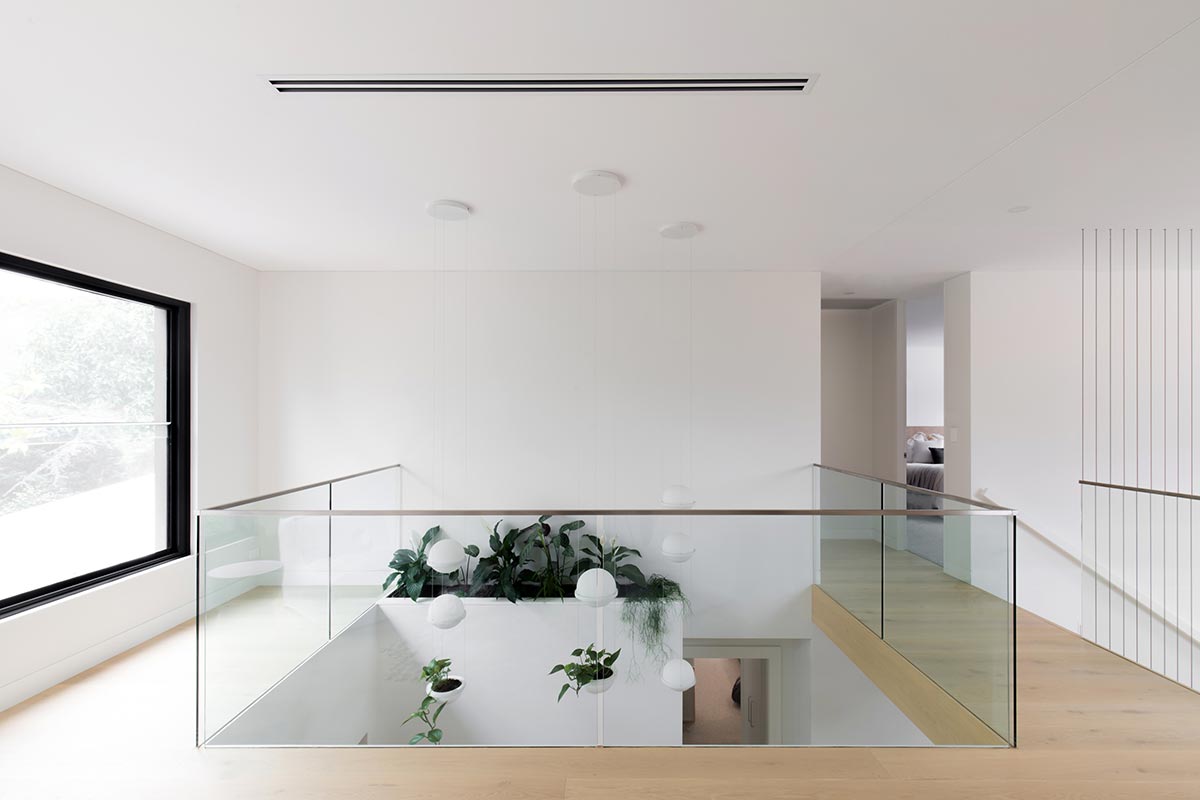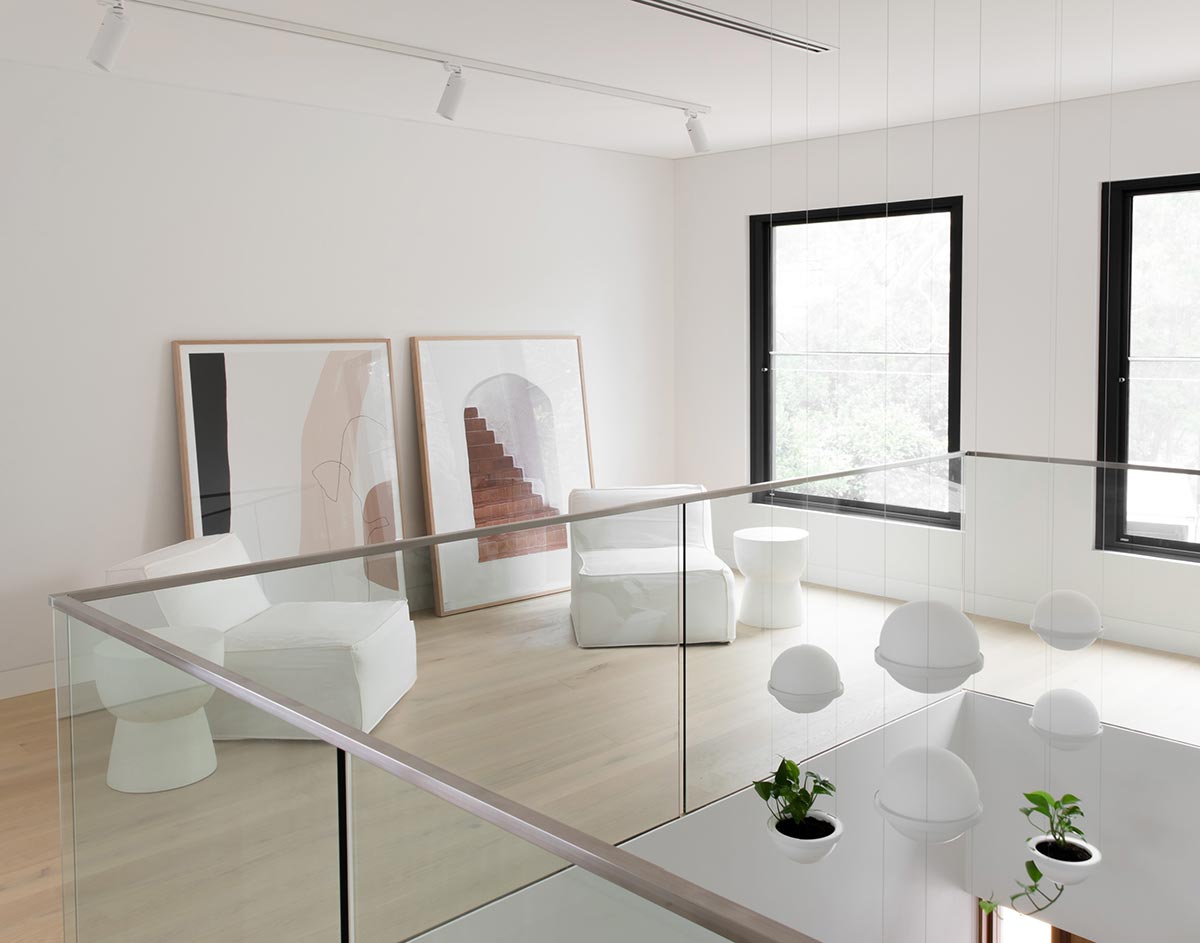 An impressive line of high-tensile cables spans from the stair treads to the vertical hanging planters on the other side of the void, adding to its dramatic appearance.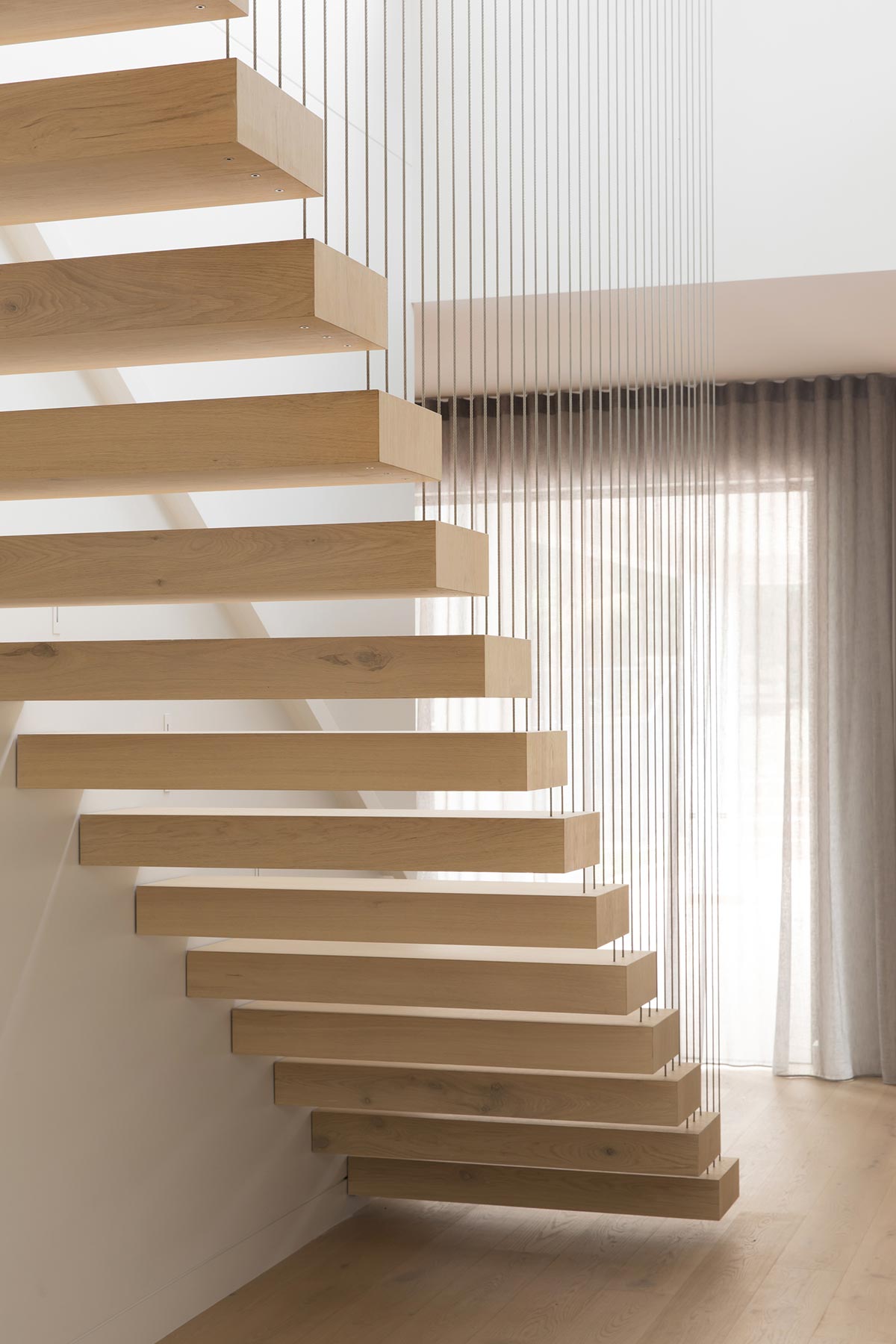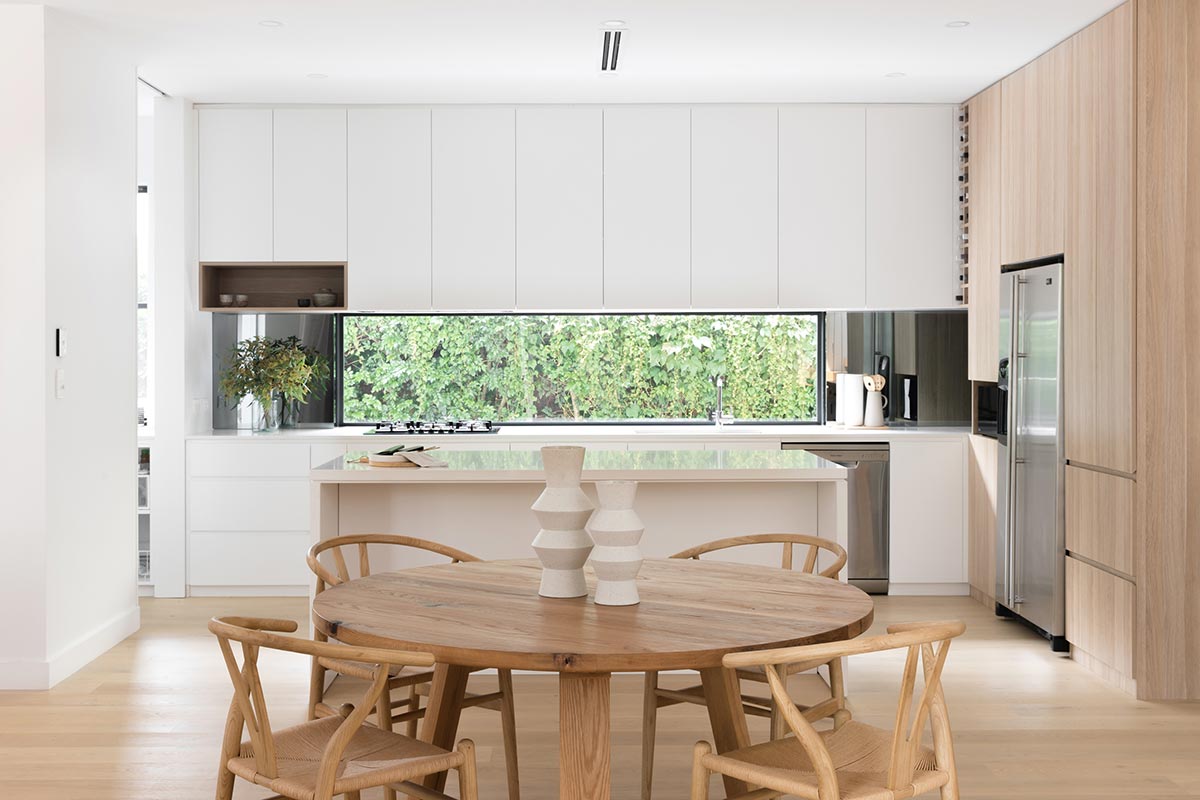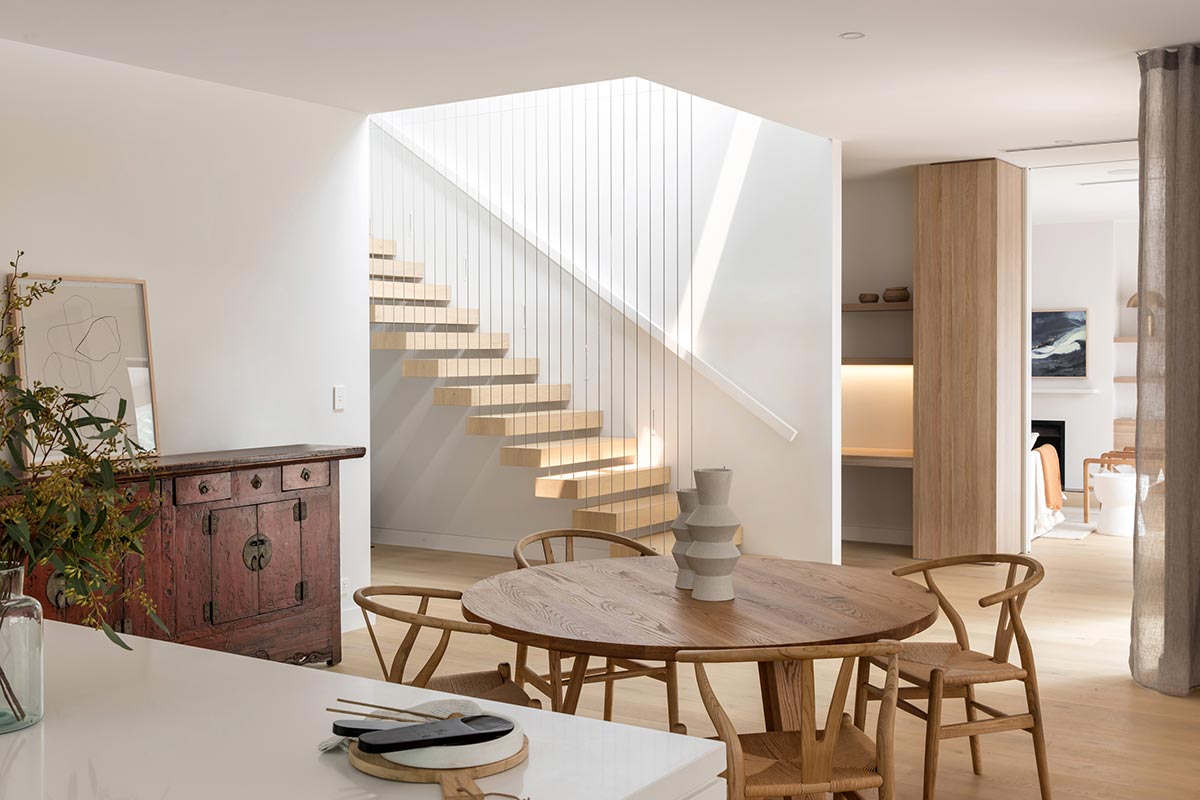 The glass splashback in the kitchen allows for more light in the working area, while also strengthening the connection to the outdoors.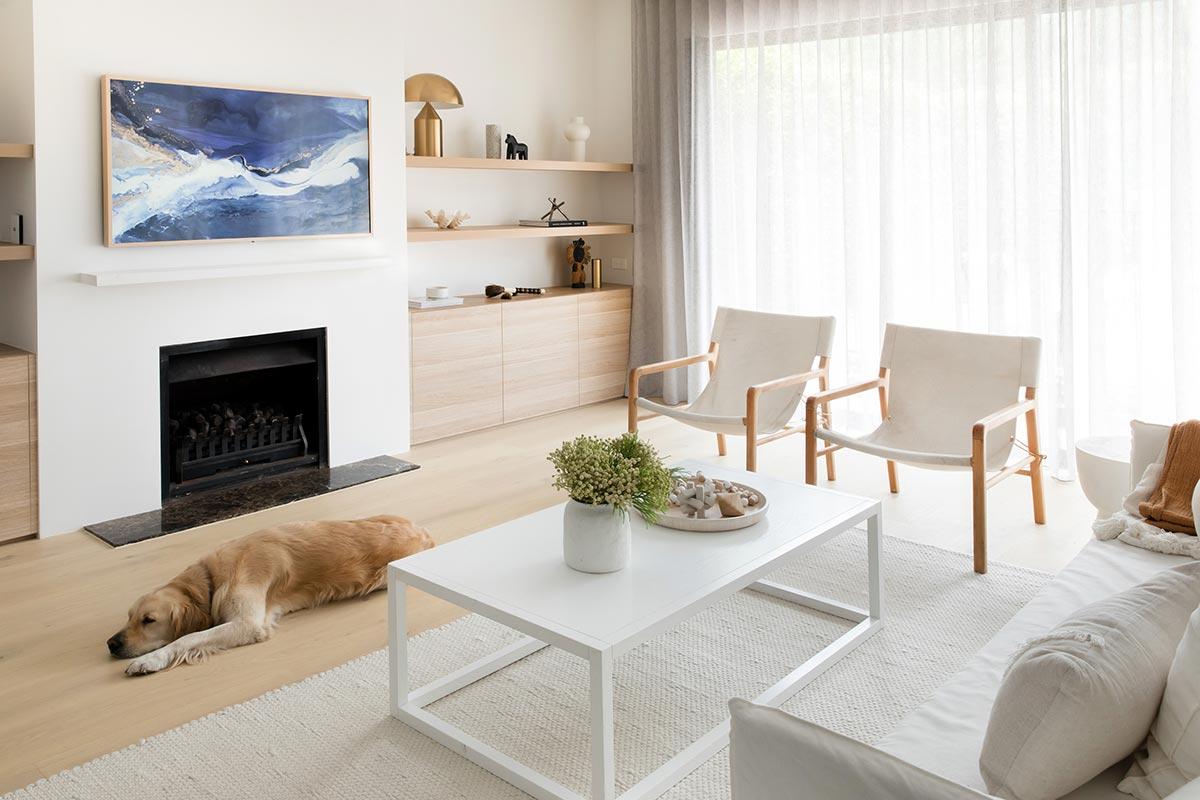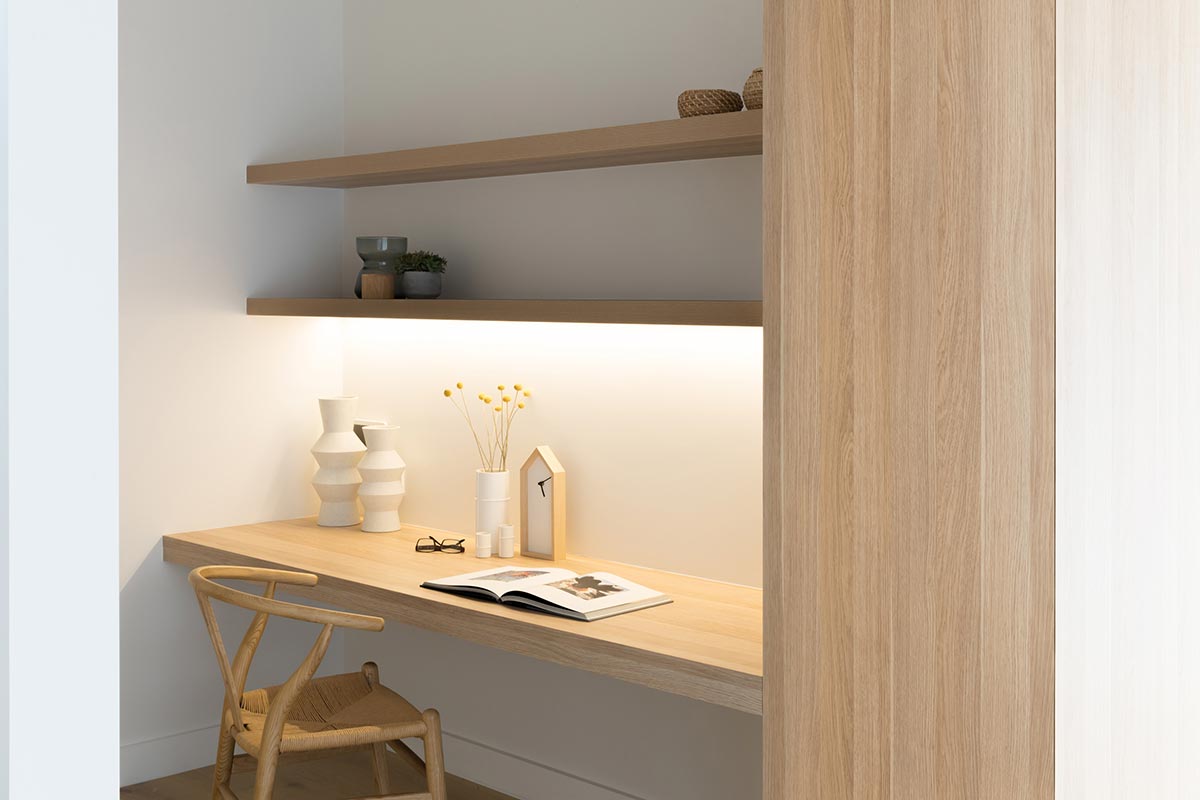 Social interactions in the interconnected living spaces are also encouraged and enabled by the arrangement of each area. With this composition, the team succeed in creating a home that is more practical, comfortable, and considered.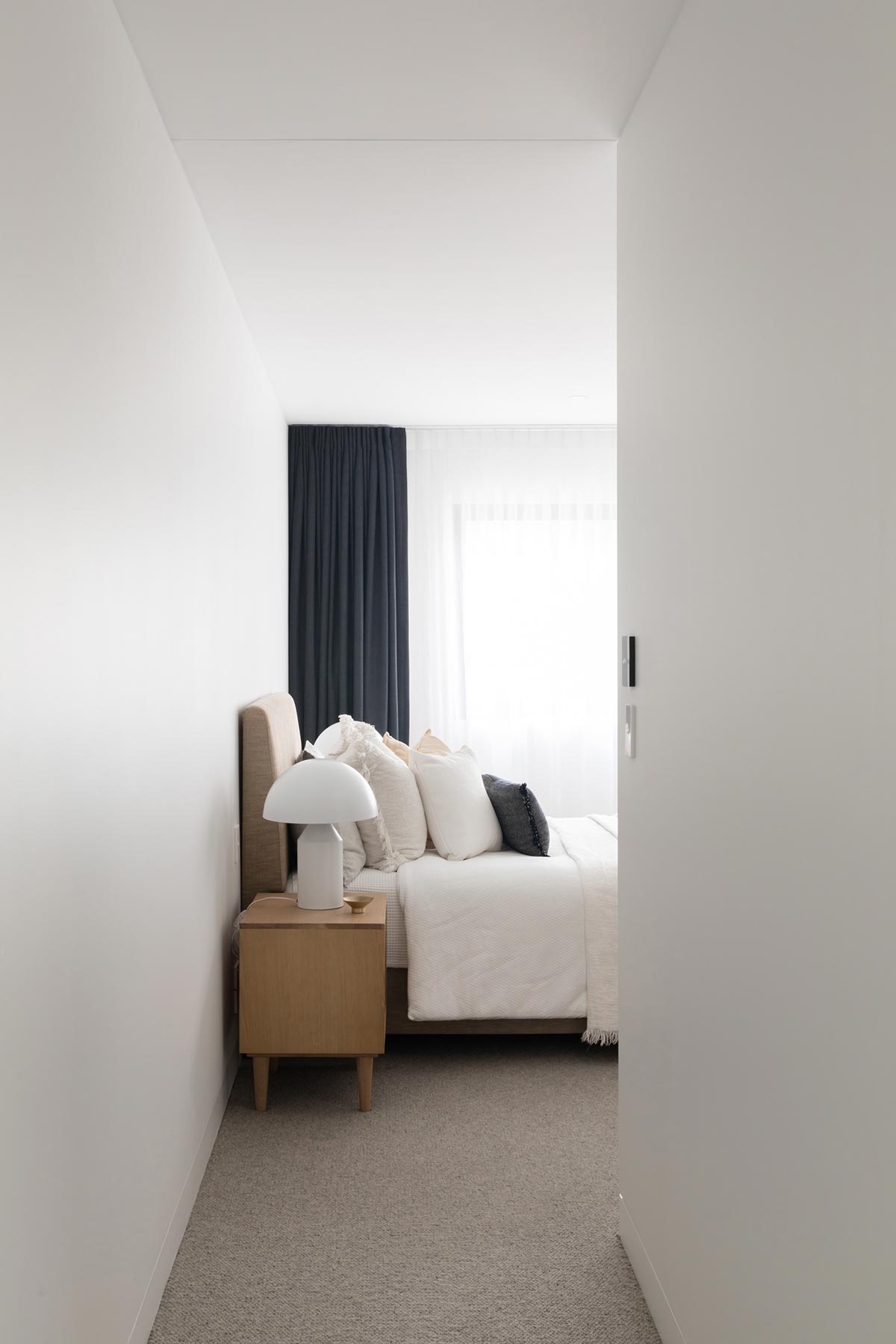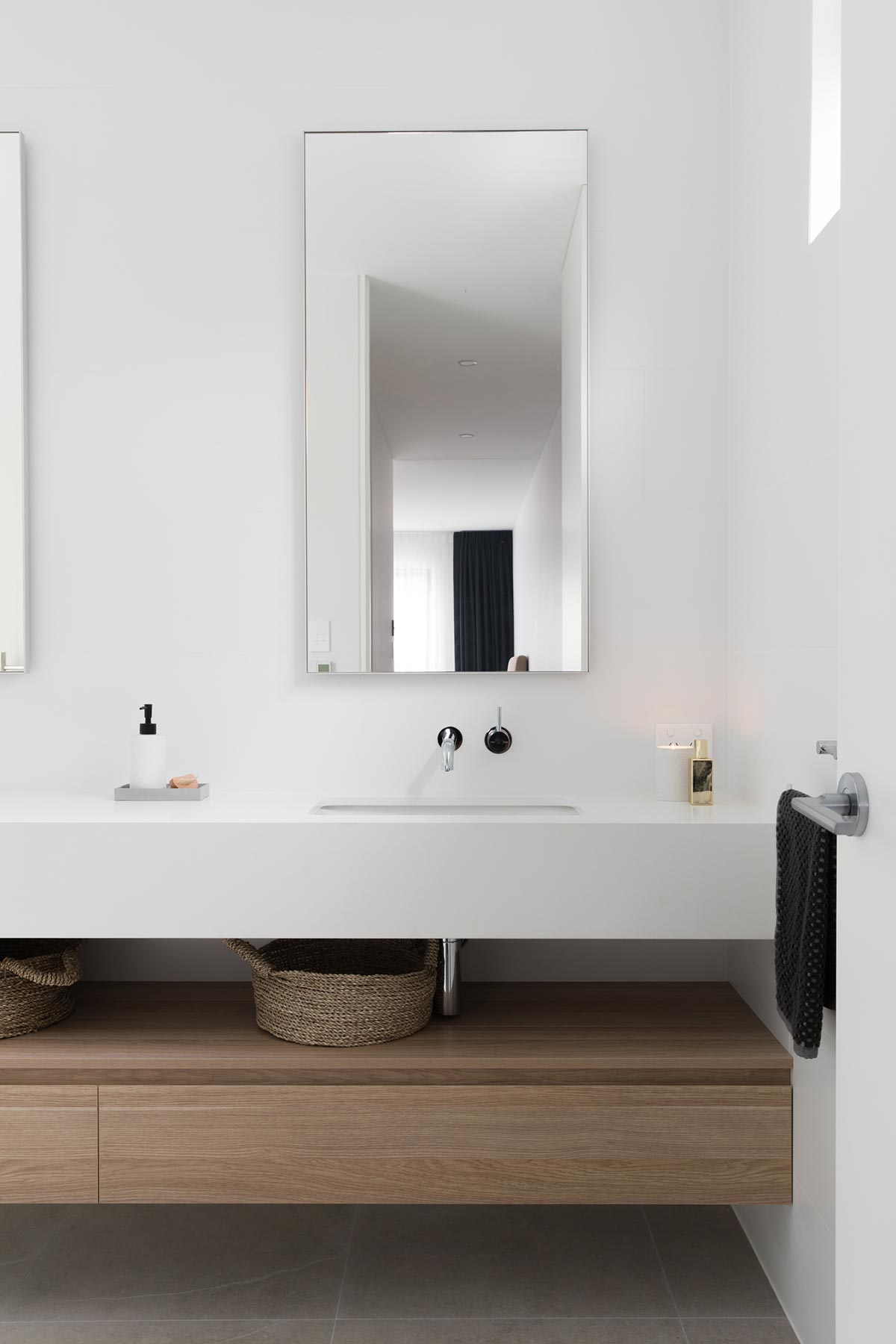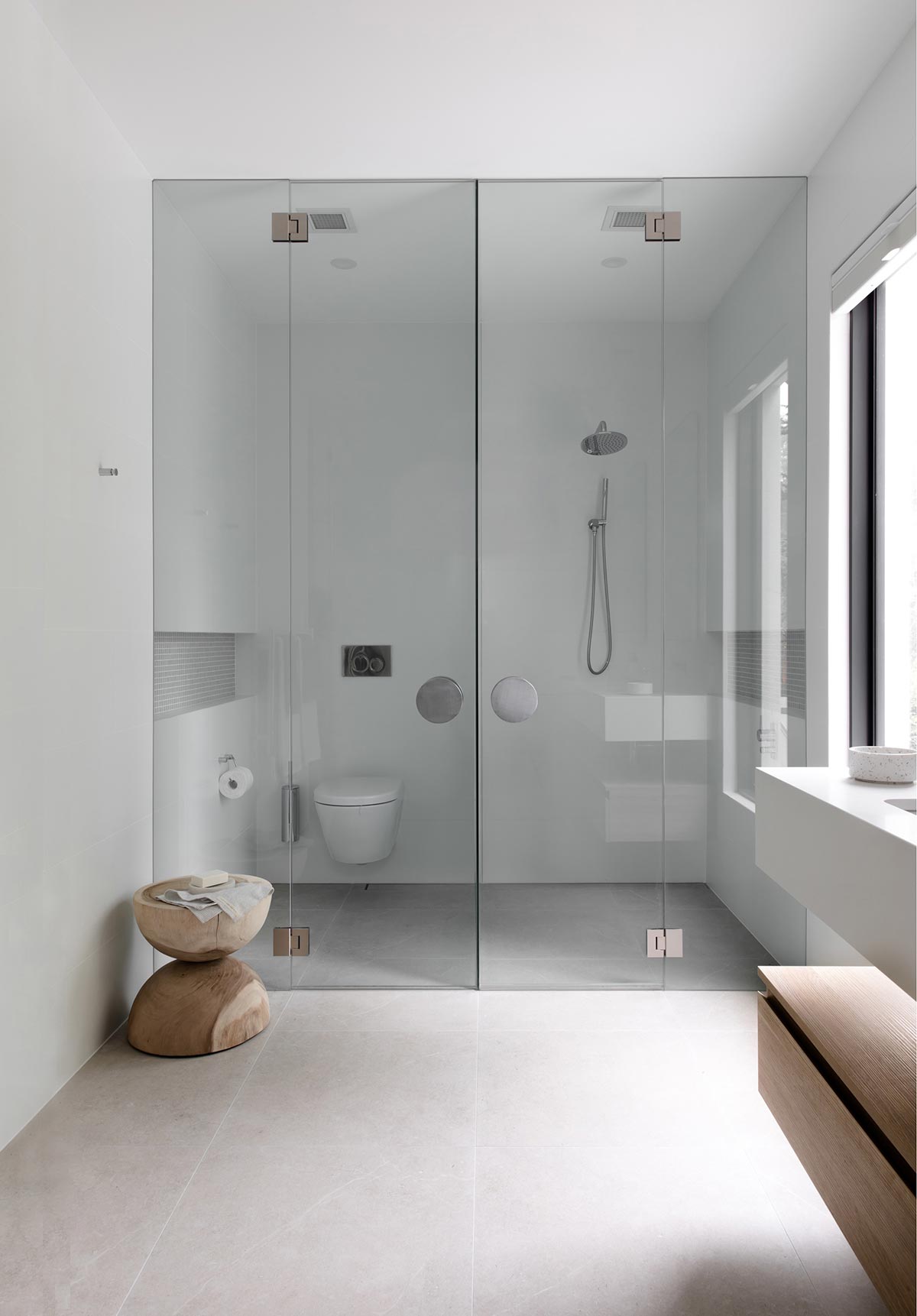 JDA Studio Architects designed the Double Void House with a long-term flexible design that meets the immediate needs of the family while also being able to adapt to future changes.
Project: Double Void House
Architect: JDA Studio Architects
Location: New South Wales, Australia
Type: Addition & Alteration
Photography: Jamie Caputo