Tea House by Northern Edge Studio is a beautifully designed and thoughtfully constructed space that is perfect for both large family gatherings and intimate, personal conversations. The concept design was always linked around two central themes – gathering and gardens. Tea House perfectly infuses these two elements to create a space that can be used in various ways depending on the needs of those who visit it.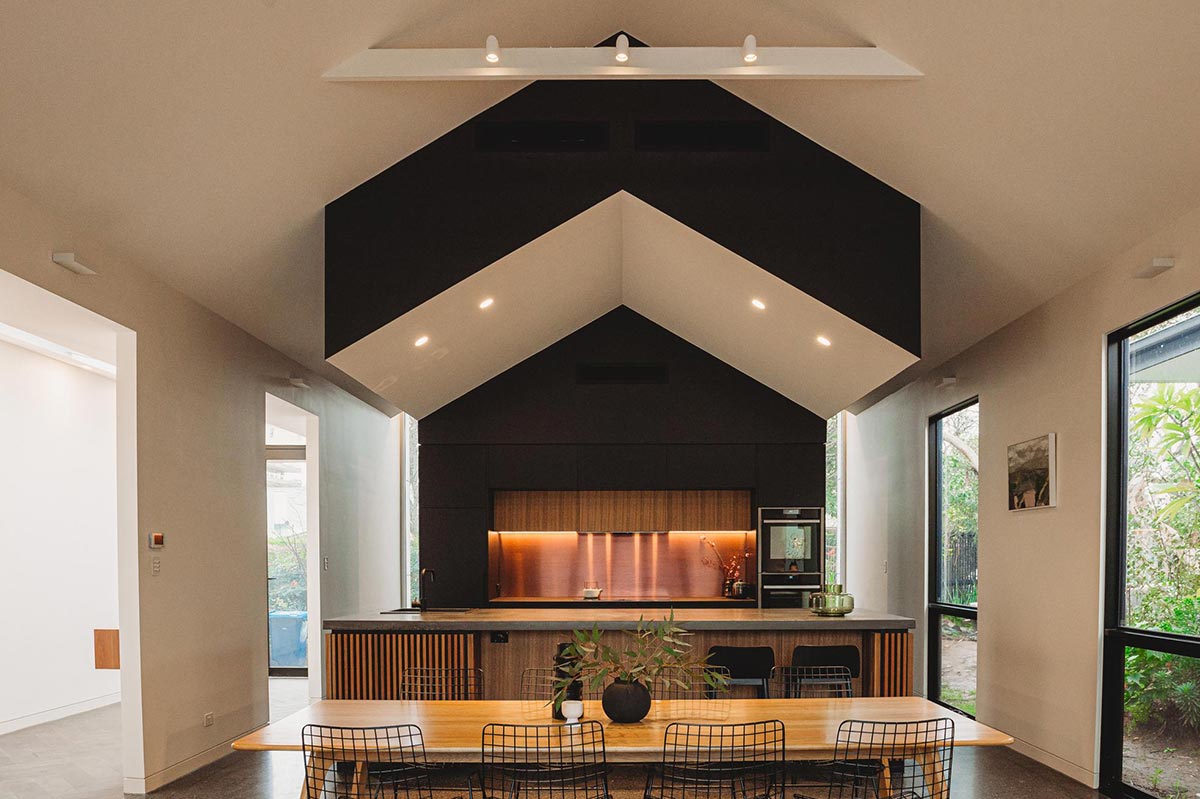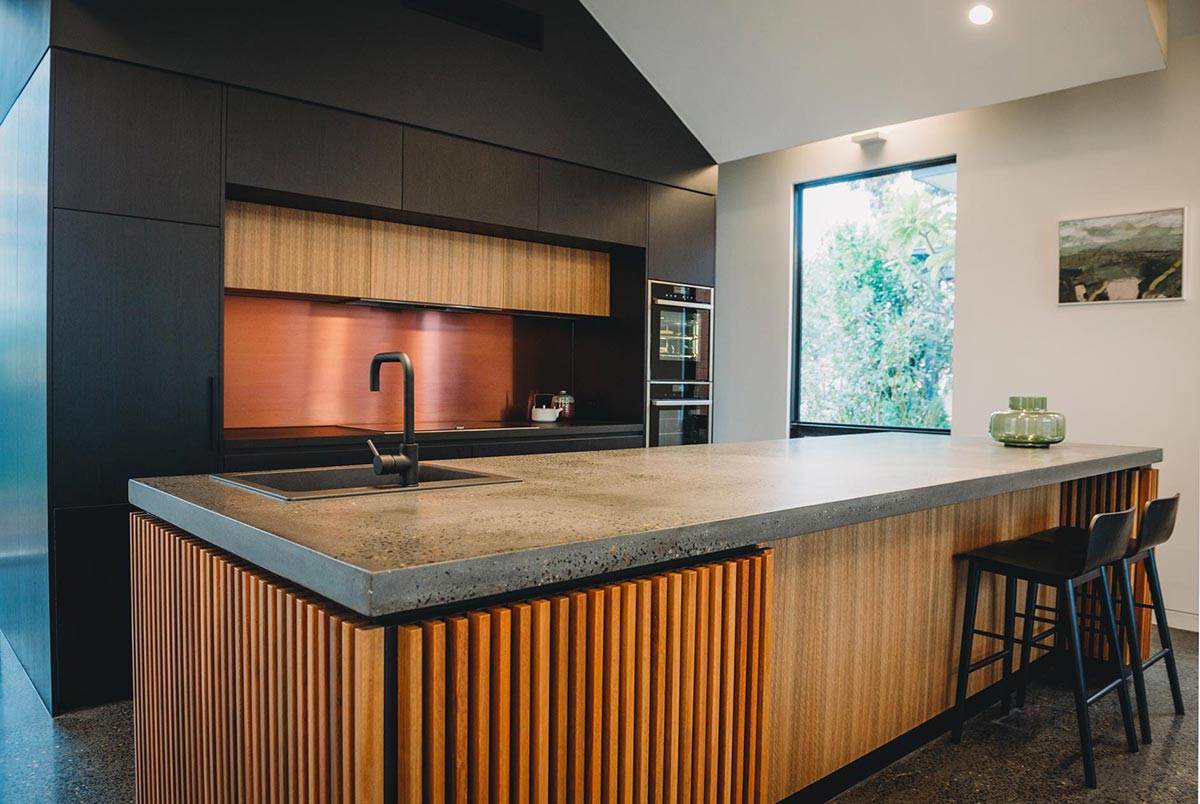 Architect Paul Cooksey discussed plans with his friends for improving their lean-to kitchen at their bungalow in Adelaide's eastern suburbs in 2017. The home had wonderful generous living spaces and bedrooms, but the kitchen wasn't sized appropriately for a family of five and didn't take advantage of the fantastic garden or the large footprint of the site. With these challenges in mind, the team centred the concept design around two key themes: gatherings and gardens.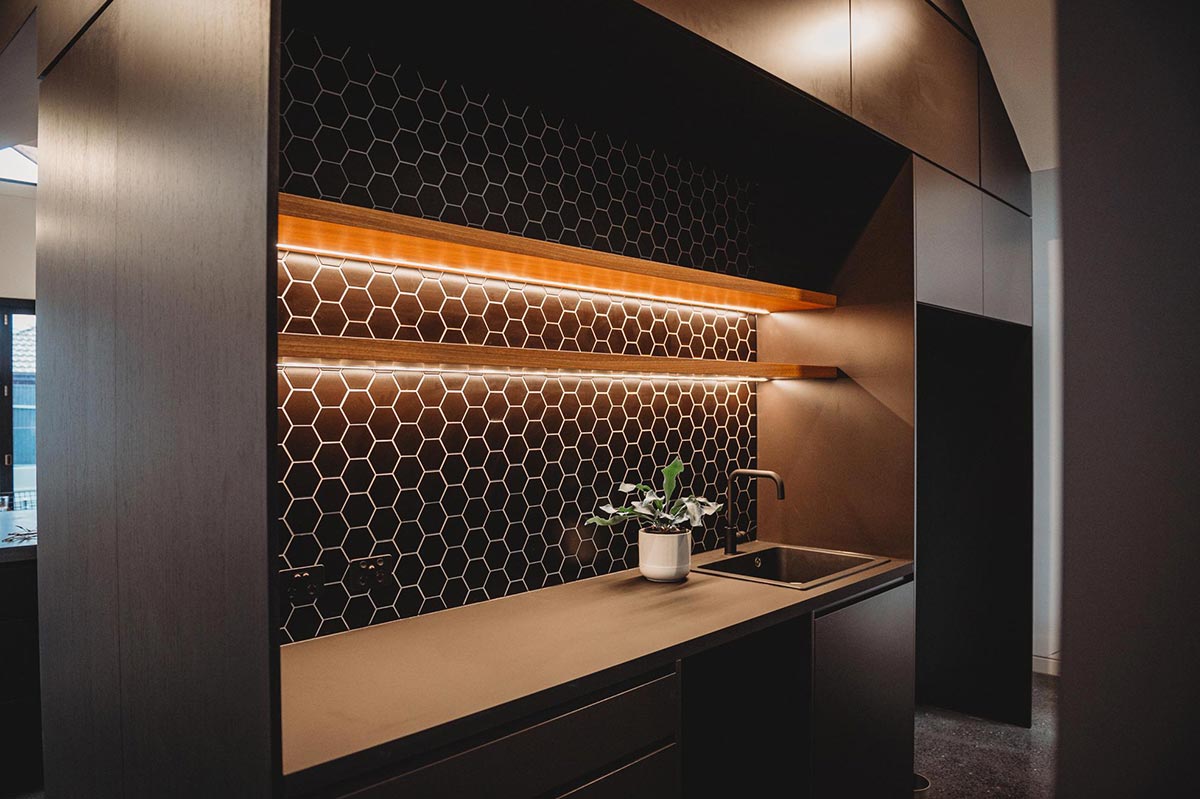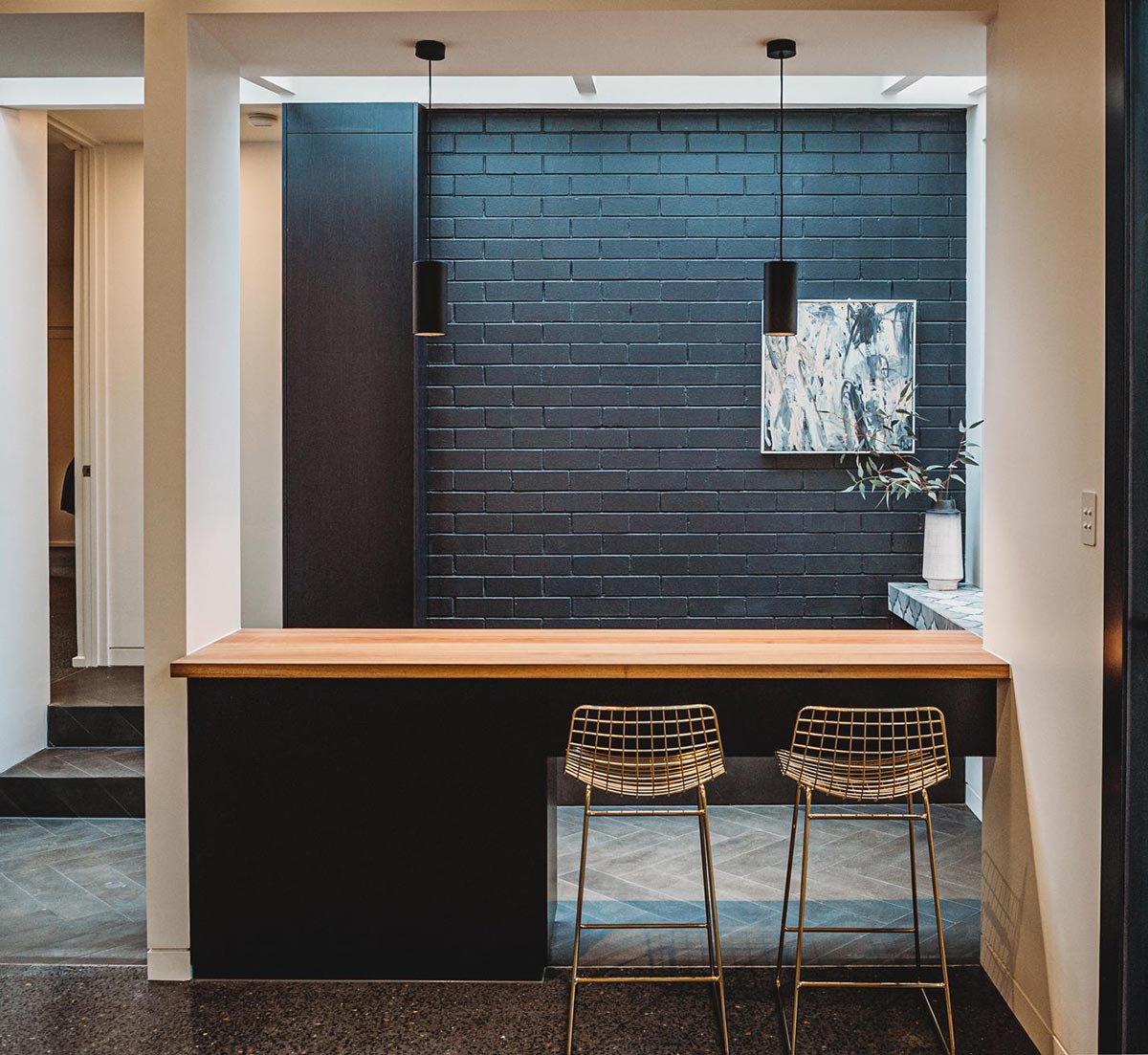 It was planned to adjust the separate studio space so that it would function as a part of the existing home, adding convenience and functionality. It meant the new addition would be a kitchen where many members of the family, living in different parts of the house, could get together because of its communal nature.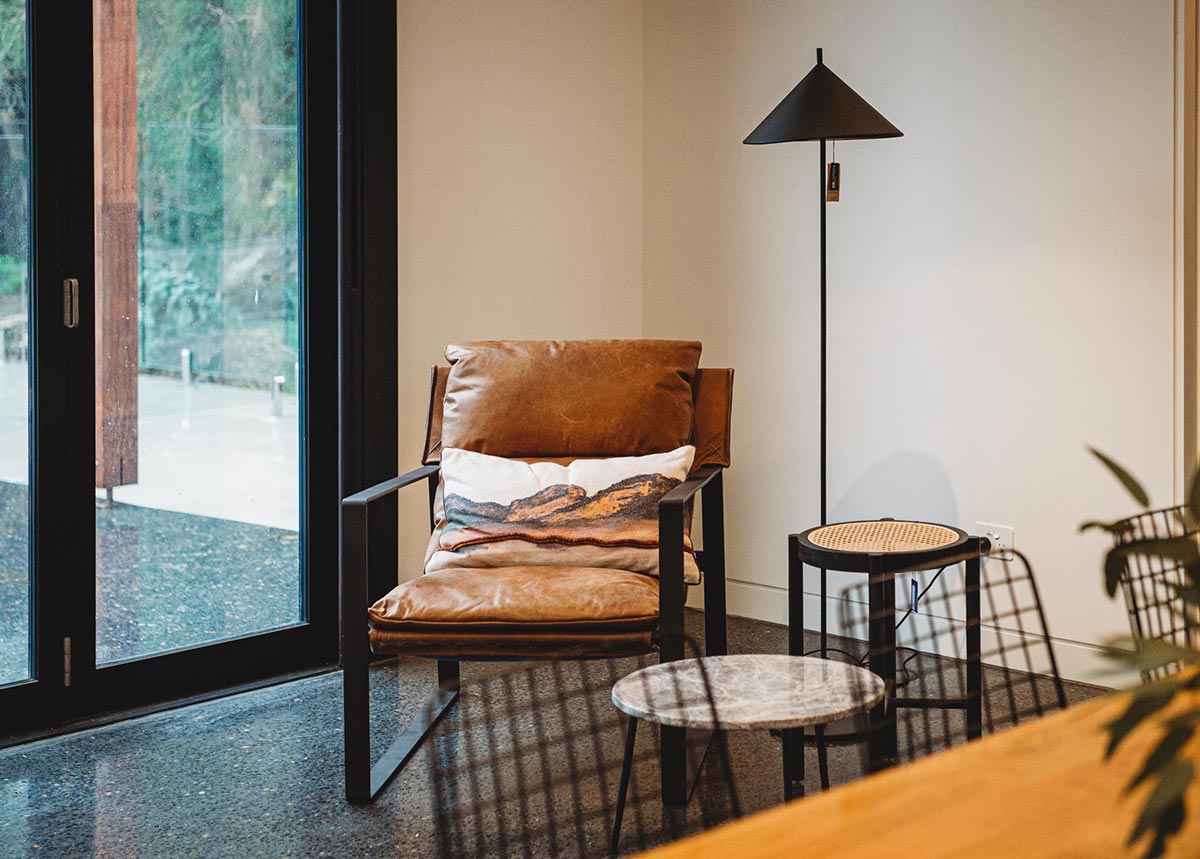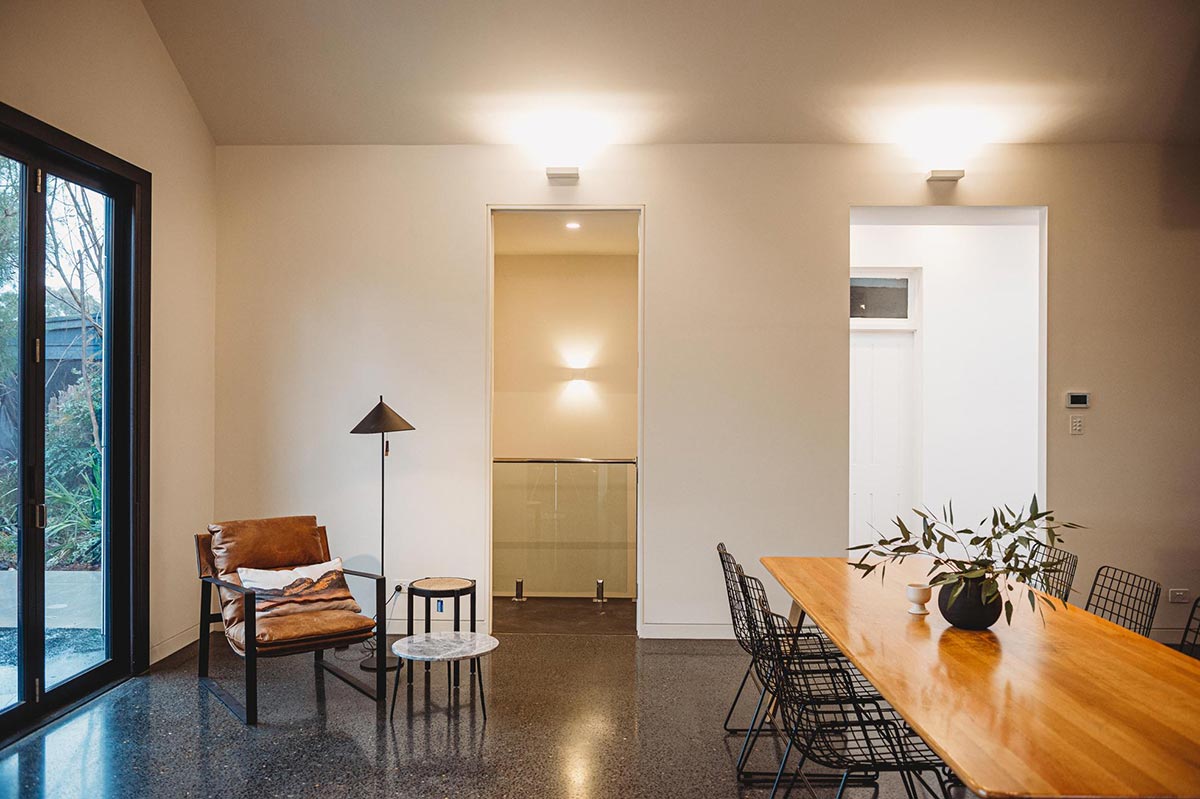 In the past, the property had been home to a landscape architect who surrounded the house with native plants and earthy textures in a naturalistic style. The addition aimed to pay homage to the history of the building by becoming a pavilion-like structure that sat quietly in the garden.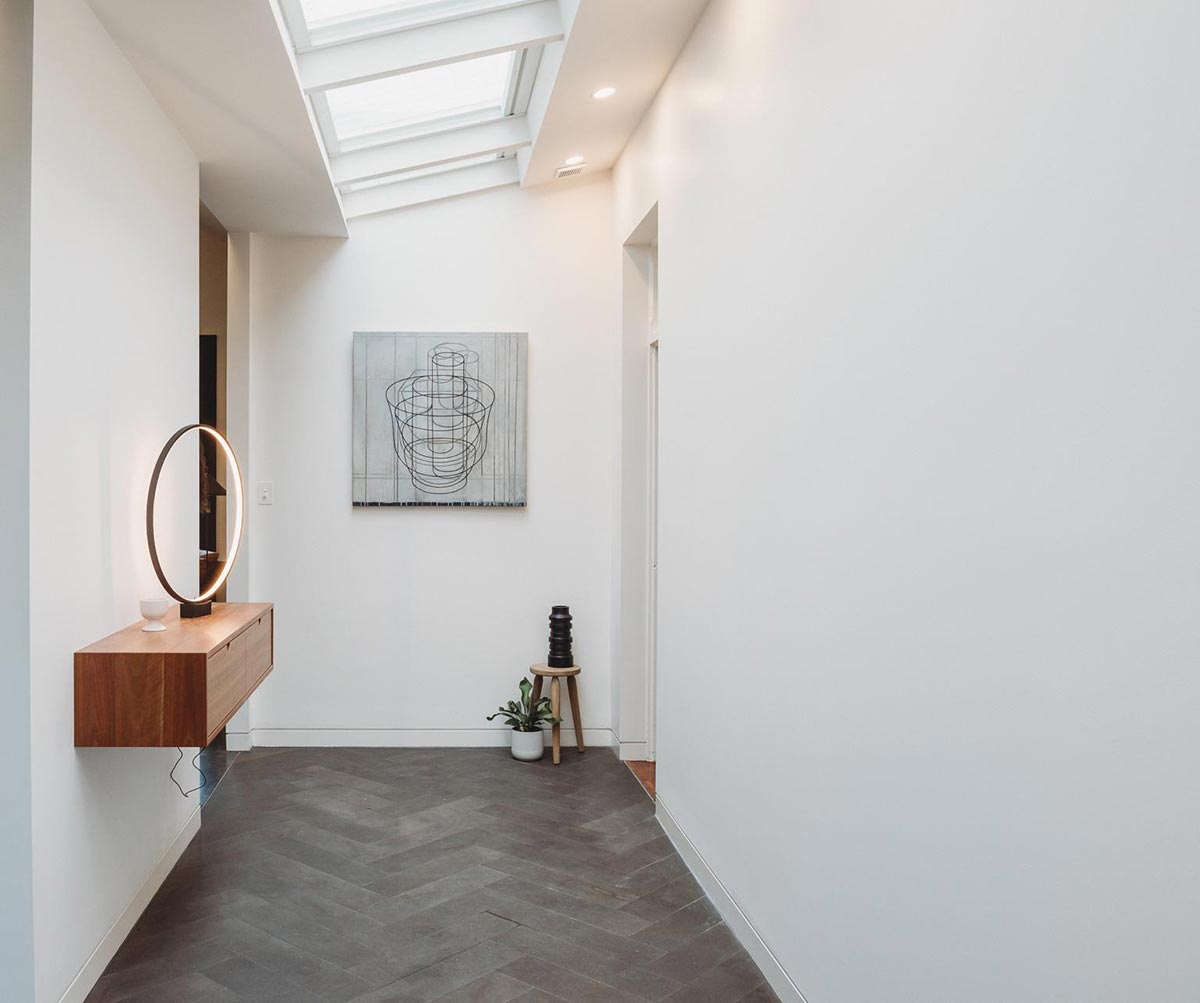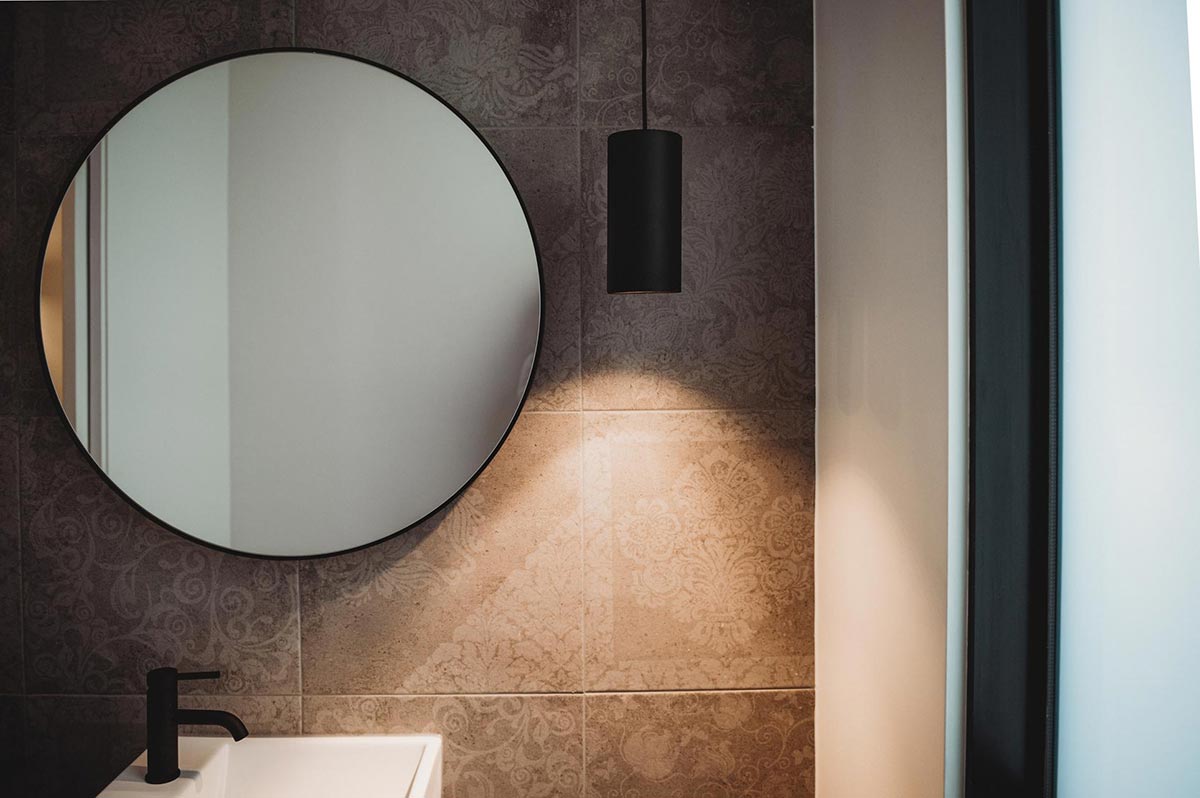 Herringbone floors add texture and interest to an otherwise straightforward space. As planned, the interior has been completed with all the necessary additions, which makes the home appear more simple and carefree with the use of dark and light materials. Playful details enable the building to take advantage of more natural light, which penetrates through its windows and glazing.
Definitely an epic gathering place for the client's family, and one that will last for many generations to come!
Project: Tea House
Architect: Northern Edge Studio
Structural Engineering: Jack Adcock Consulting
Location: Adelaide Australia
Type: Renovation
Photography: Renae Schulz, Cat Engels