Creating zones in your home by defining the boundaries of a set area can and will impact how your home looks, feels, and functions. Whether your motivation for creating zones is to direct house traffic, allow for better interactions, create privacy or simply influence the look of your home, zoning in your home is important. Here are four ways you can create zones. 
Plants
Plants can delineate between areas of your home when used as a boundary or barrier. You don't necessarily need to have a full, plant wall (though we really like those too) in order for your plants t create zones. A line of plants can separate areas and dictate the flow of traffic in your home. We recommend going for a high-low collection plant, mixing up the species, sizes, and pot heights and widths. We particularly like the use of plants to create zones when you're in need of a physical barrier but don't want to visually block the space or compromise light access.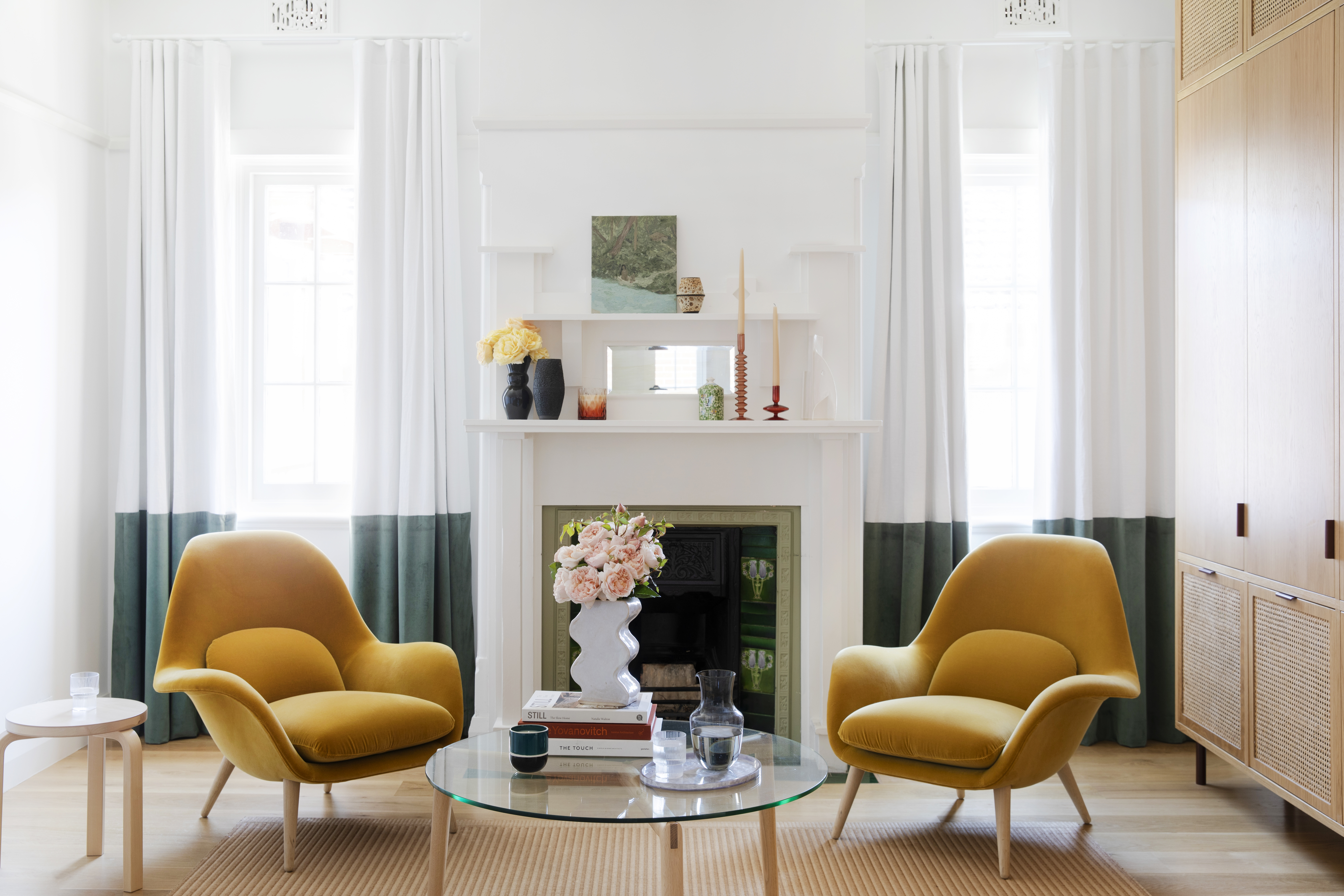 Rugs
Rugs are a more subtle way to dictate zones in your home, however, this doesn't mean they're any less effective. Large, area-sized rugs laid in say, a living space, can visually dictate that as a separate zone. In an open-plan dining and living area, an under-table rug and a separate rug under the living space zones each of these areas without creating physical areas. Have fun with finding the right rugs for your space – colour, texture, style, and origin all play a part in setting the aesthetic of your home.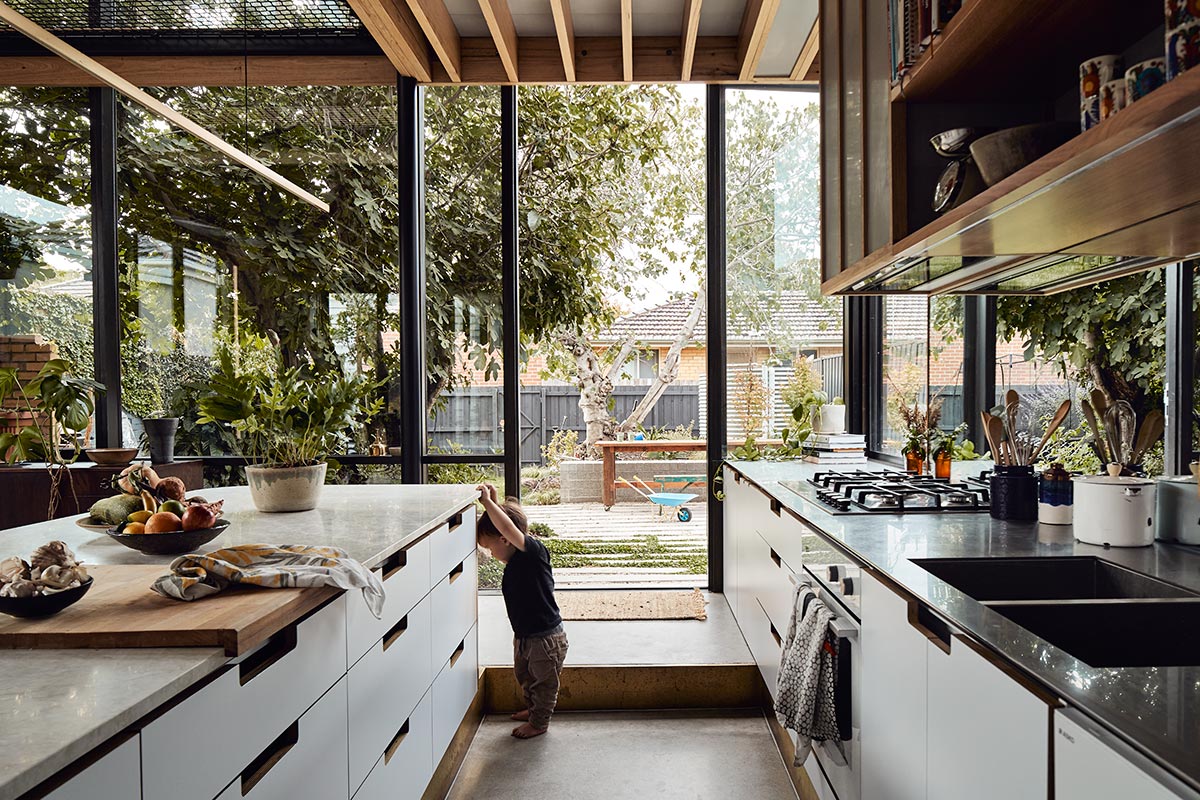 Sunken Areas
 We tend to think of homes as either being single or multi-level, but there's more to it than that. Sunken areas within a level can have a huge impact on the way home functions, looks, and feels.
This kitchen in the Harry House features a step-down design, which clearly defines the working area of the kitchen, while also having an impact on the way people in the kitchen interact with people on the opposite side of the island bench. The step-down in this kitchen accentuated with brass detailing. This type of zoning can be used in lots of different spaces but is particularly effective in open-planning kitchen, living, and dining areas.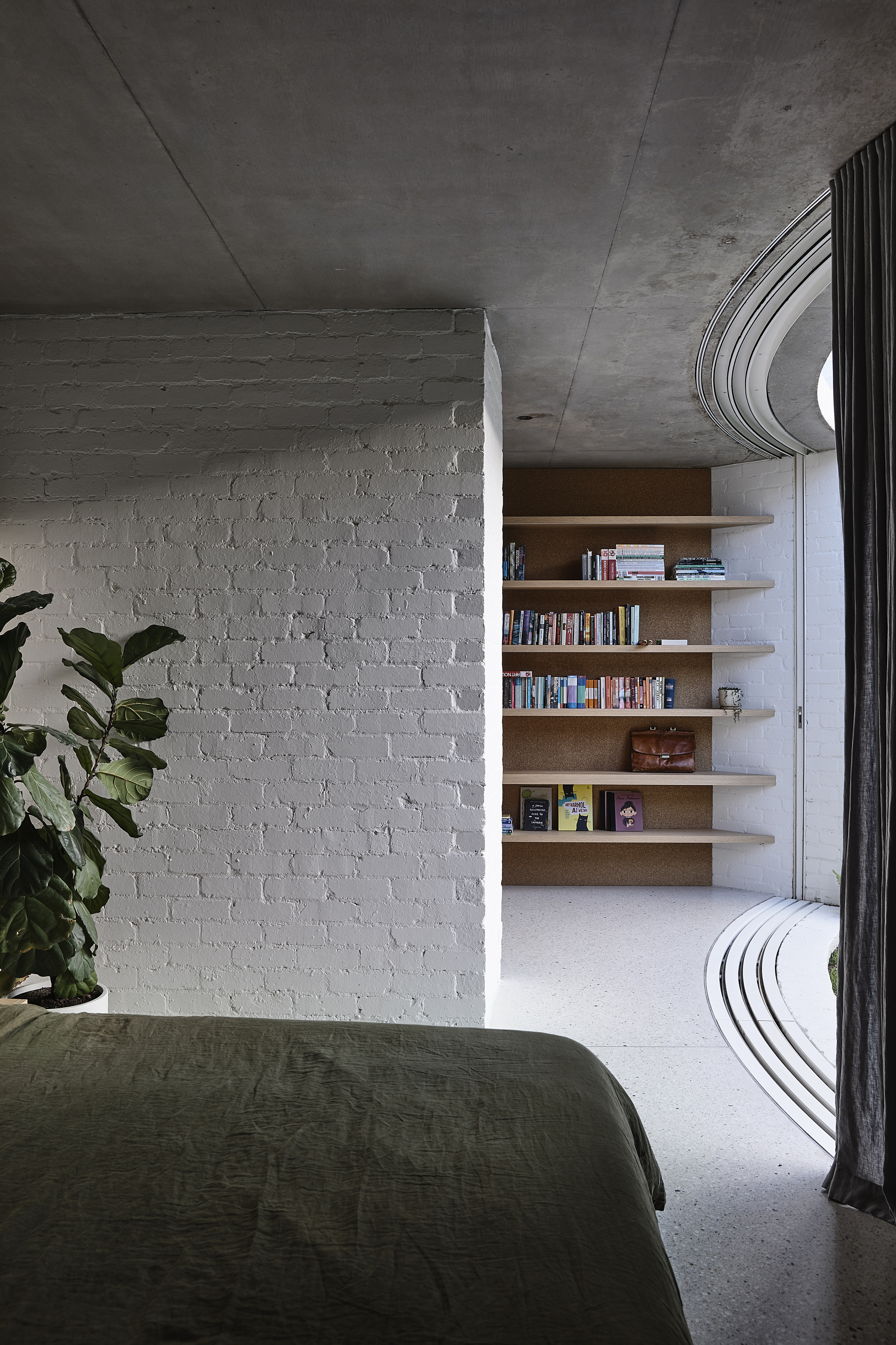 Nib Walls
Nib walls are useful when you want to create a solid barrier, either to direct the flow of your home, create privacy, simply to delineate between different zones of your home. Nib walls 
We also particularly like the use of nib walls in larger-style bedrooms, either to create privacy on entrance, or to zone sleeping, walk-in robe, and ensuite areas.
Feature Image: Architect: Smith Architects; Photography: Christopher Frederick Jones