A rebirth of a tired, non-contextual, and poorly developed house located in Adelaide Hills has given way to a welcoming and comfortable family residence. The very essence of the design is about integrating building and landscape – living closer to nature. Designed by Black Rabbit Architecture + Interiors, Number 6 was designed to blend into its surroundings and make the most of what it has.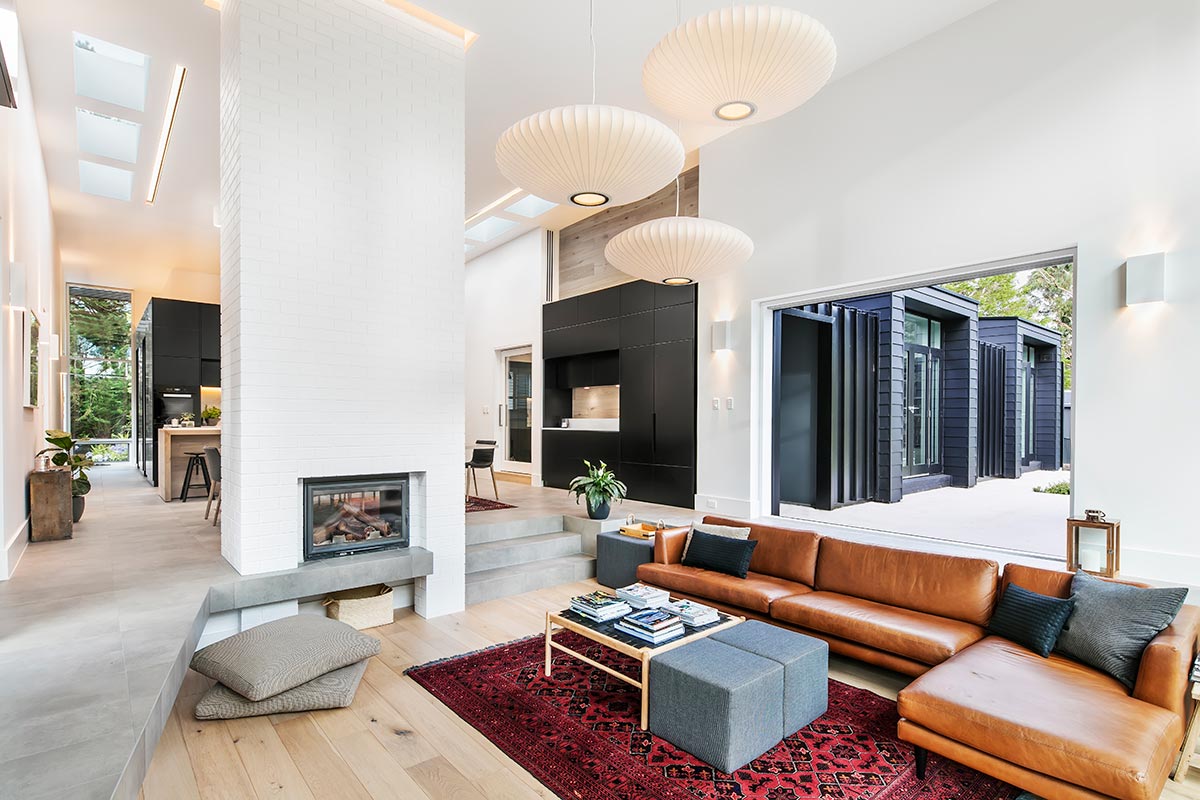 This home is conveniently tucked away from the hustle and bustle of city life and surrounded by the serenity of the Adelaide Hills. Aside from the list of spatial accommodations the owner wanted a home that serviced their day-to-day lives, could host a great dinner party and was a place they could call home.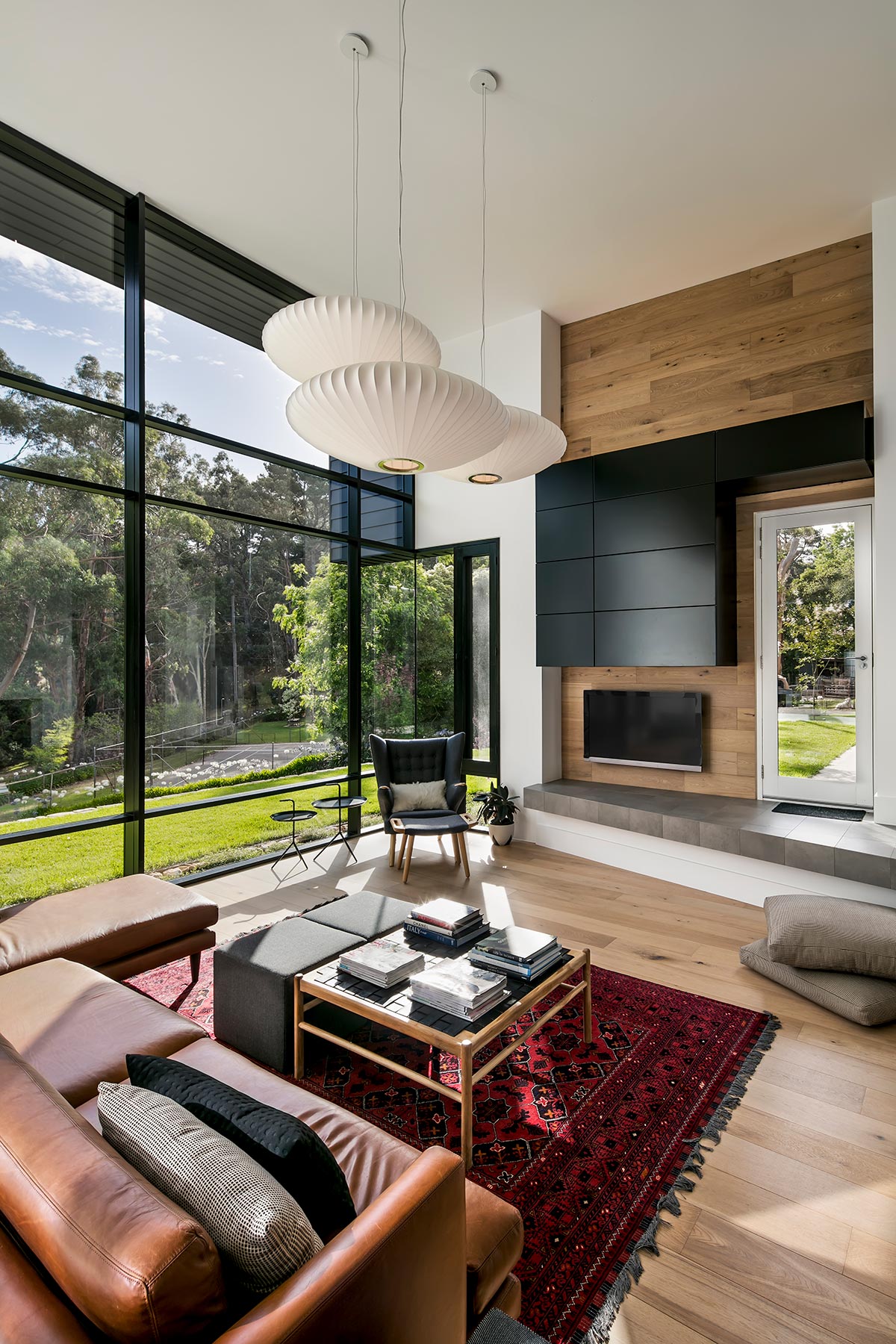 "Gestures to iconic forms from days gone by, the familiarity of homely materials punctuated by 'blackness', articulating the interiors and affording the tiered and gloomy original house a new lease on life." – Black Rabbit Architecture + Interiors
The design language is evident as you move from the front to back, with clean lines, proportions, and some of the original structure. Materials used on the exterior include maxline cladding, raw concrete paving, beautifully merging with the expansive windows that frame views of the outdoors. This renovation captures the best of mid-century modern style, Scandinavian warmth, as well as an incredible location.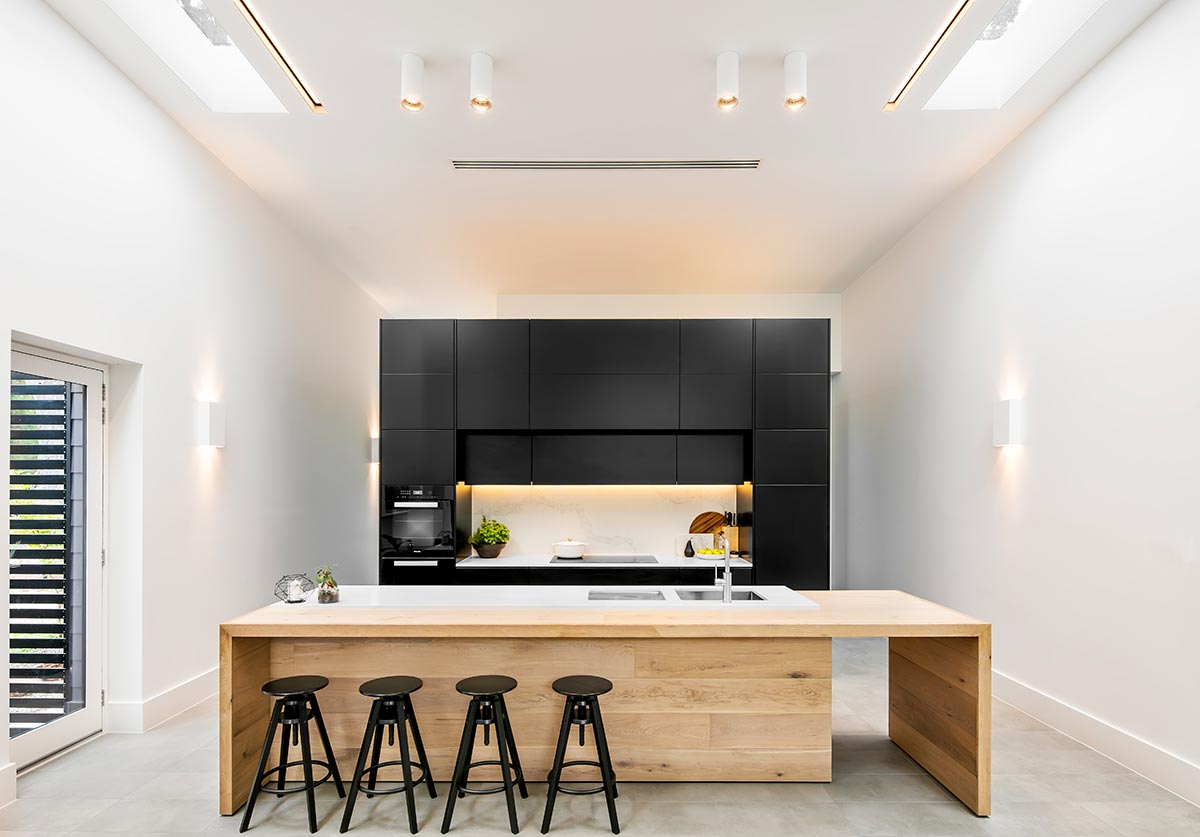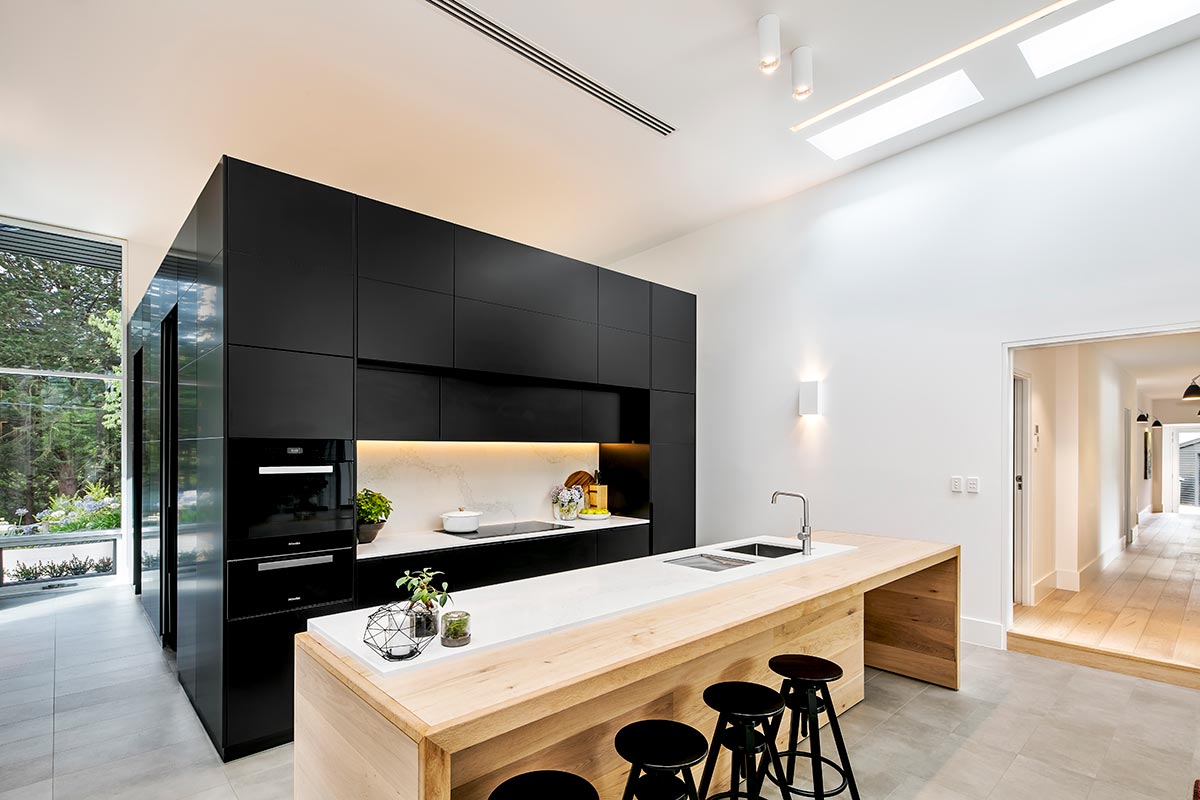 An addition to the central portion of the house consists of a kitchen, living room and dining area, as well as areas for laundry, butler's pantry and powder room. The central space served as a separation between the parents' wing and the teens' retreat. Using the existing bones, the team were able to minimize the required addition.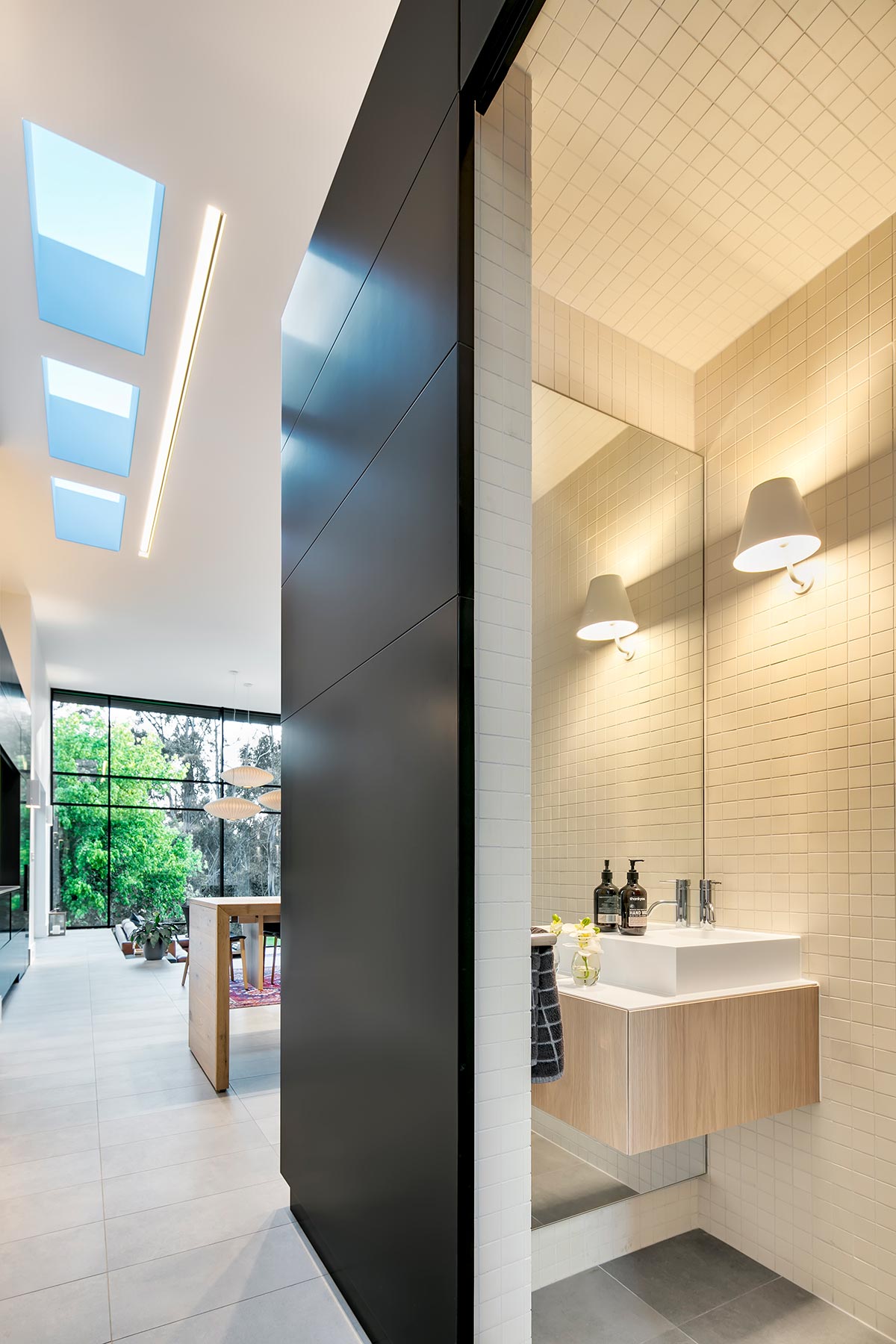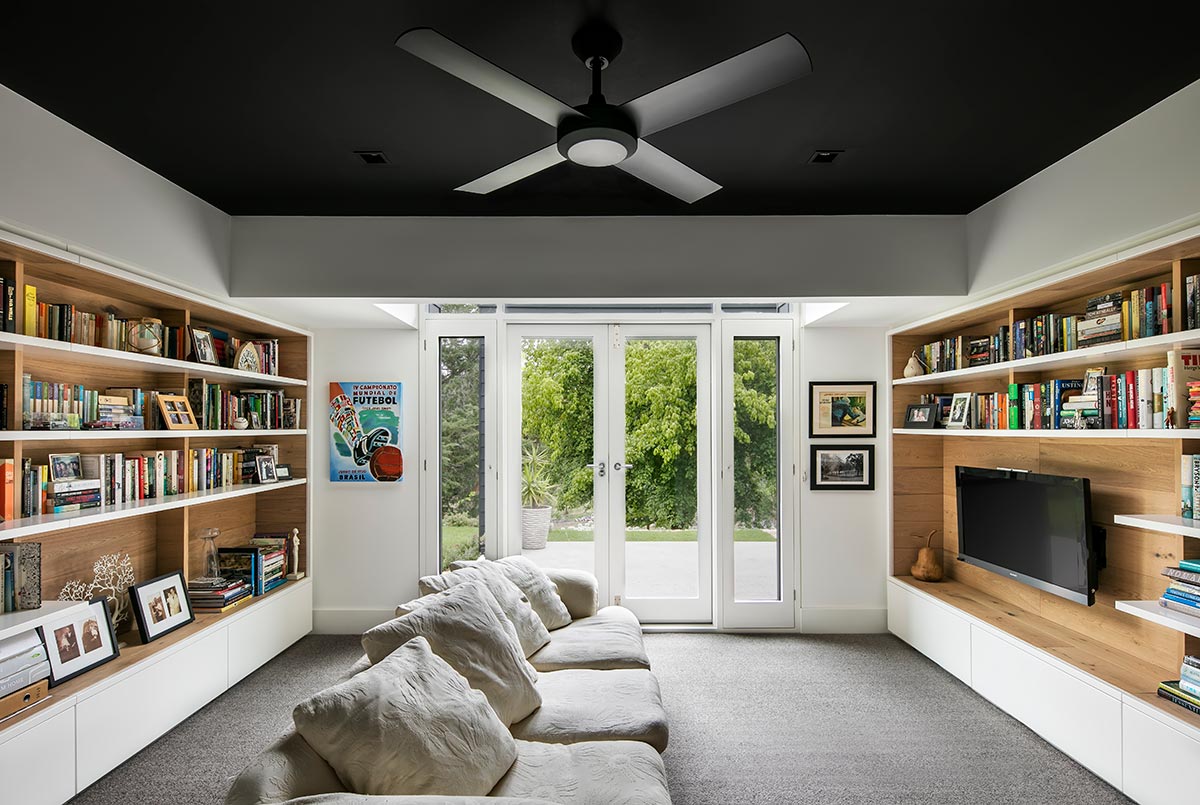 Black Rabbit Architecture + Interiors designed spaces that are intimate and functional, instead of being oversized and unused. Through the coordinated effort between the interior designer and architect via in-house collaboration, as well as engineers, architects, and artists, the home was able to strike the perfect balance between comfort and luxury.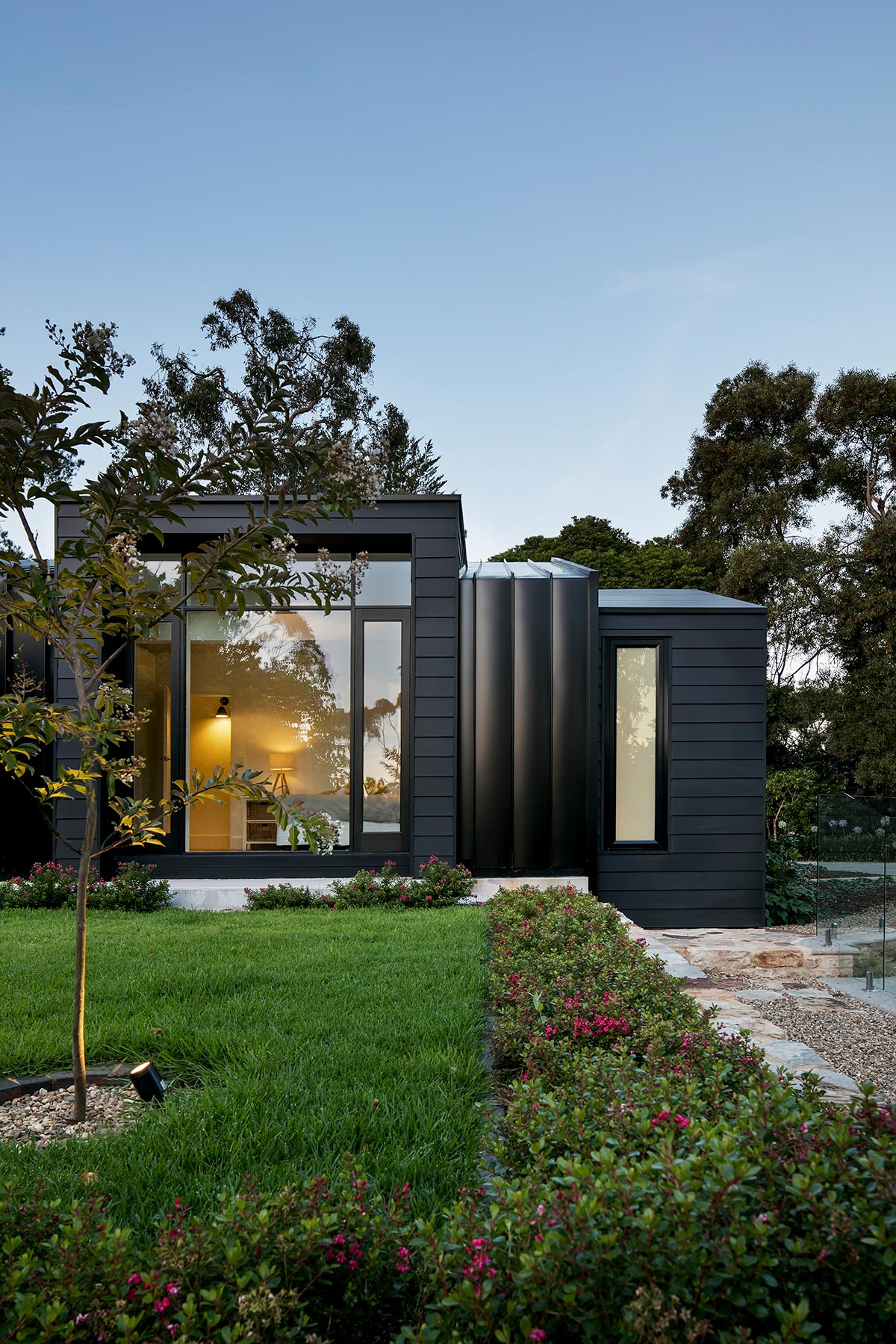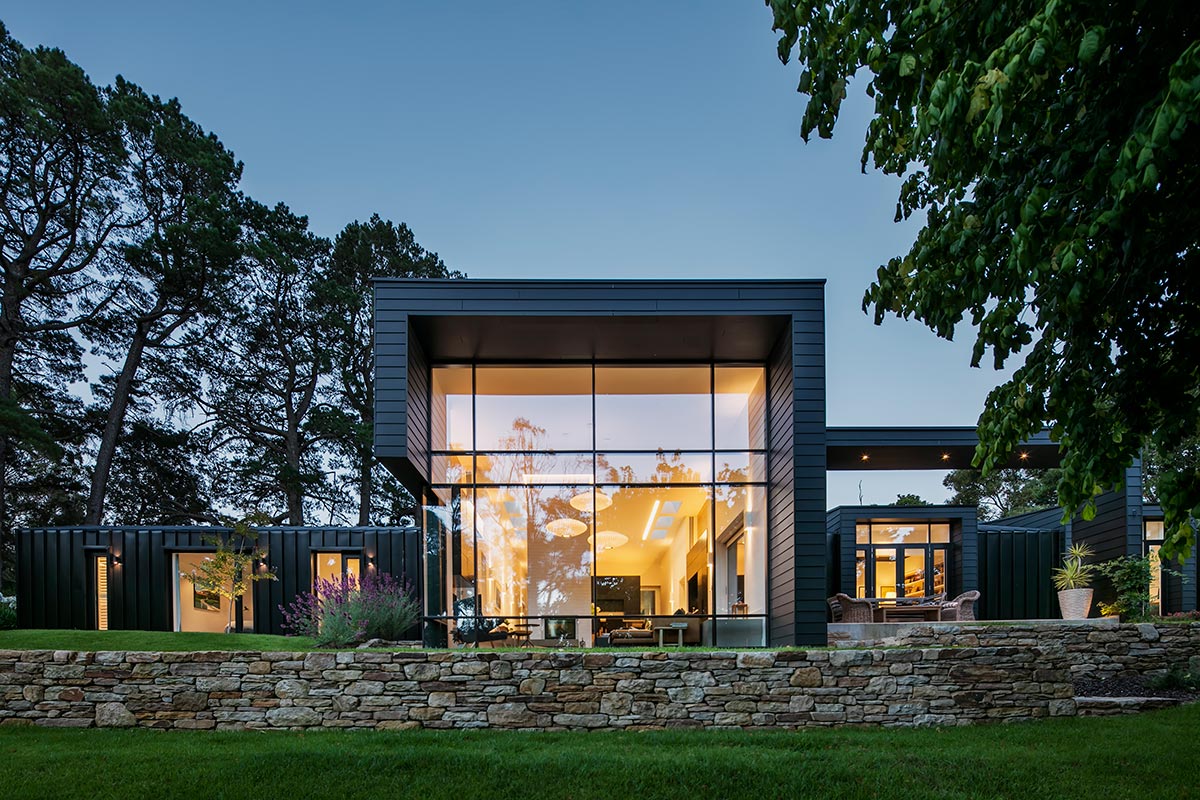 Project: Number 6
Architect: Black Rabbit Architecture + Interiors
Builder: Thus
Location: Aldgate, Australia
Type: Renovation
Photography: Aaron Citti