In the desert climate of Phoenix, Arizona, there is a lot of… well, sand. Yet even in this landscape, there are oases to be found. CasiTa is one such oasis, a small house sitting on an urban lot where it creates quite a big impression. Designed by The Ranch Mine, this home is not so much about grandeur as it is about beauty and simplicity. Let's go and take a closer look…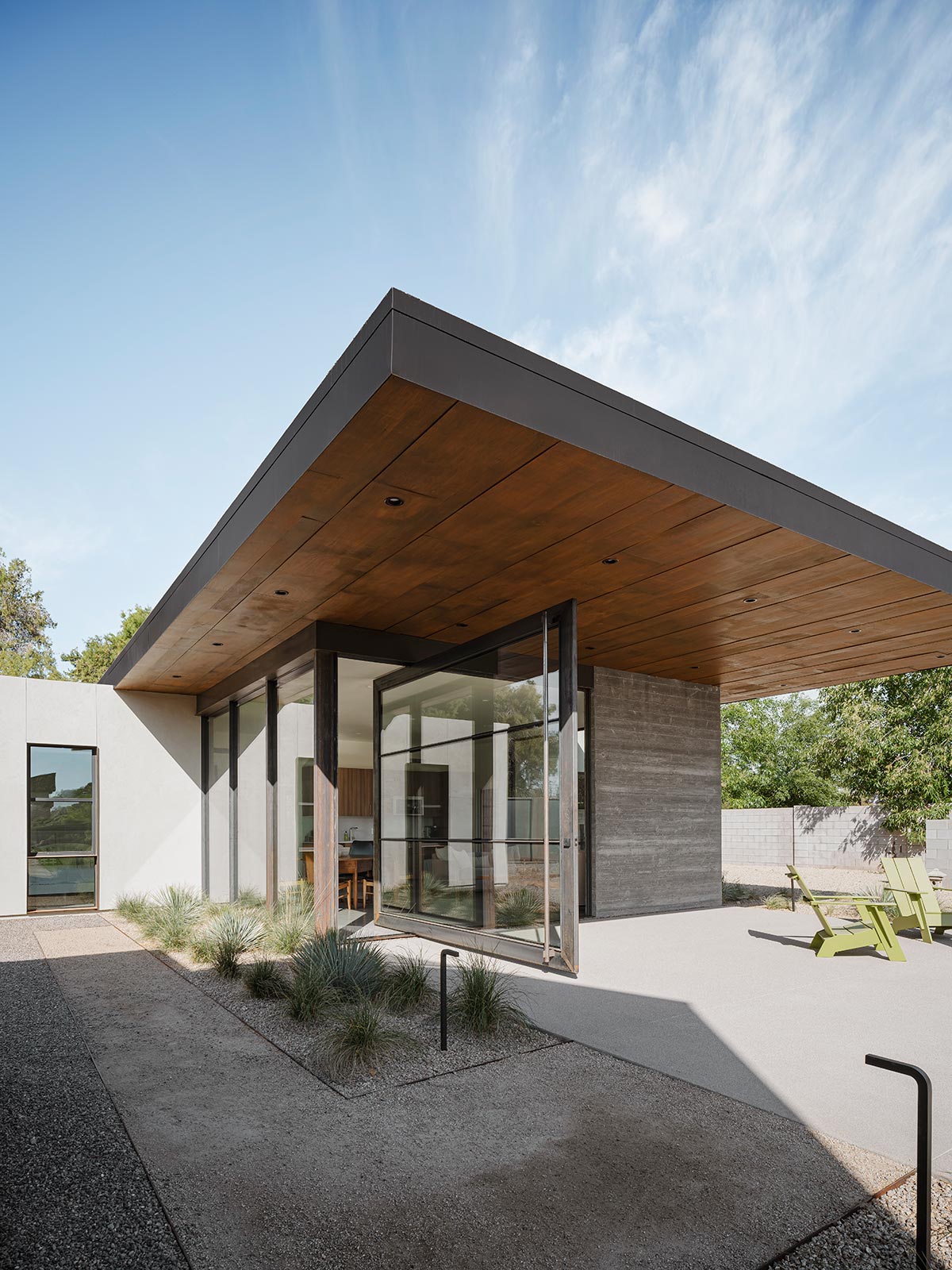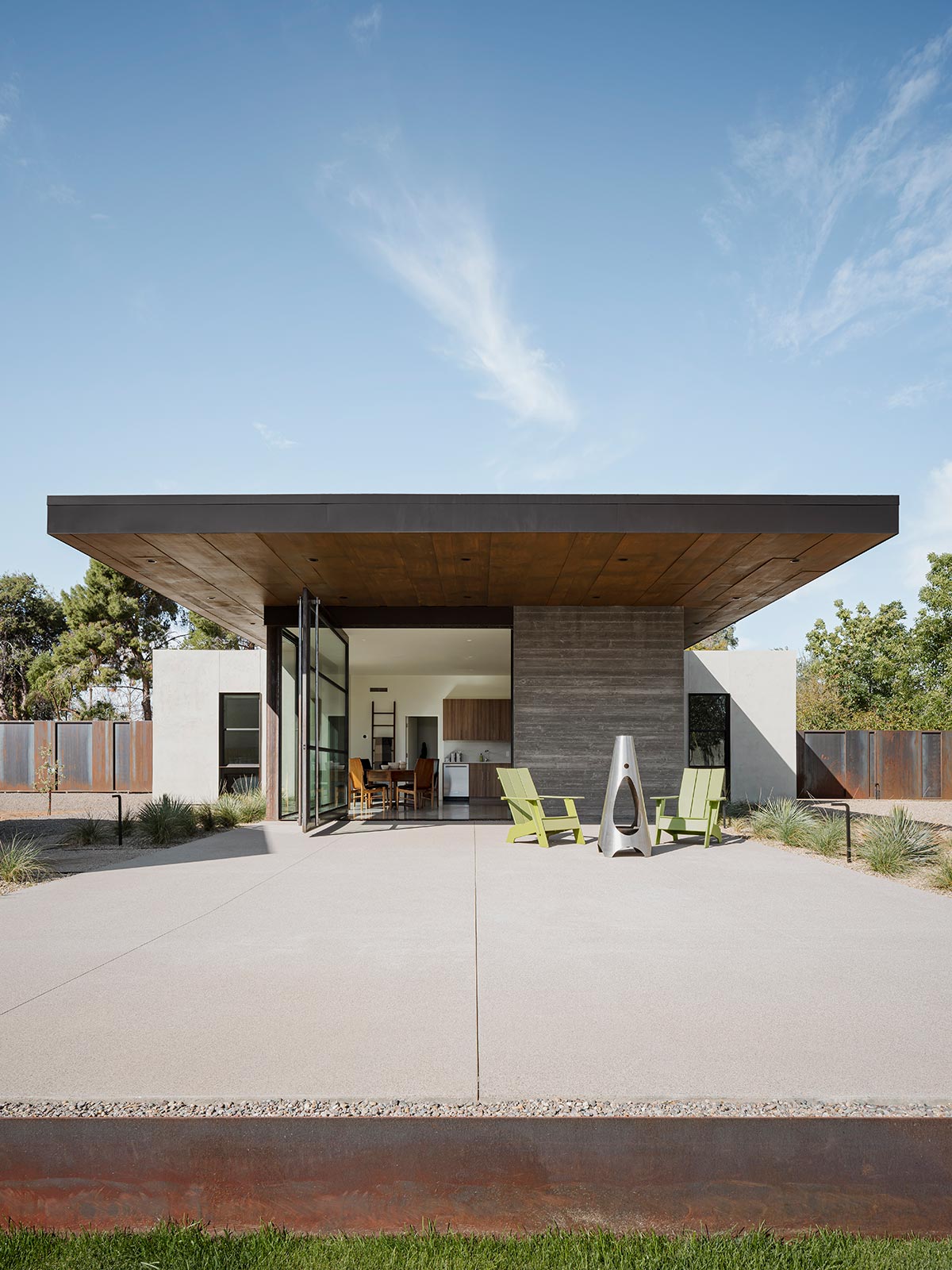 The first thing you'll notice when approaching the casiTa is its tall, floor to ceiling glazing. Closer inspection reveals an operable pivot door that opens up the living area with a simple push to a patio covered by a cantilevered roof, providing an additional 255 square feet of living space. The 974-square-foot home feels much larger than its size, thanks to the massive 750-pound door!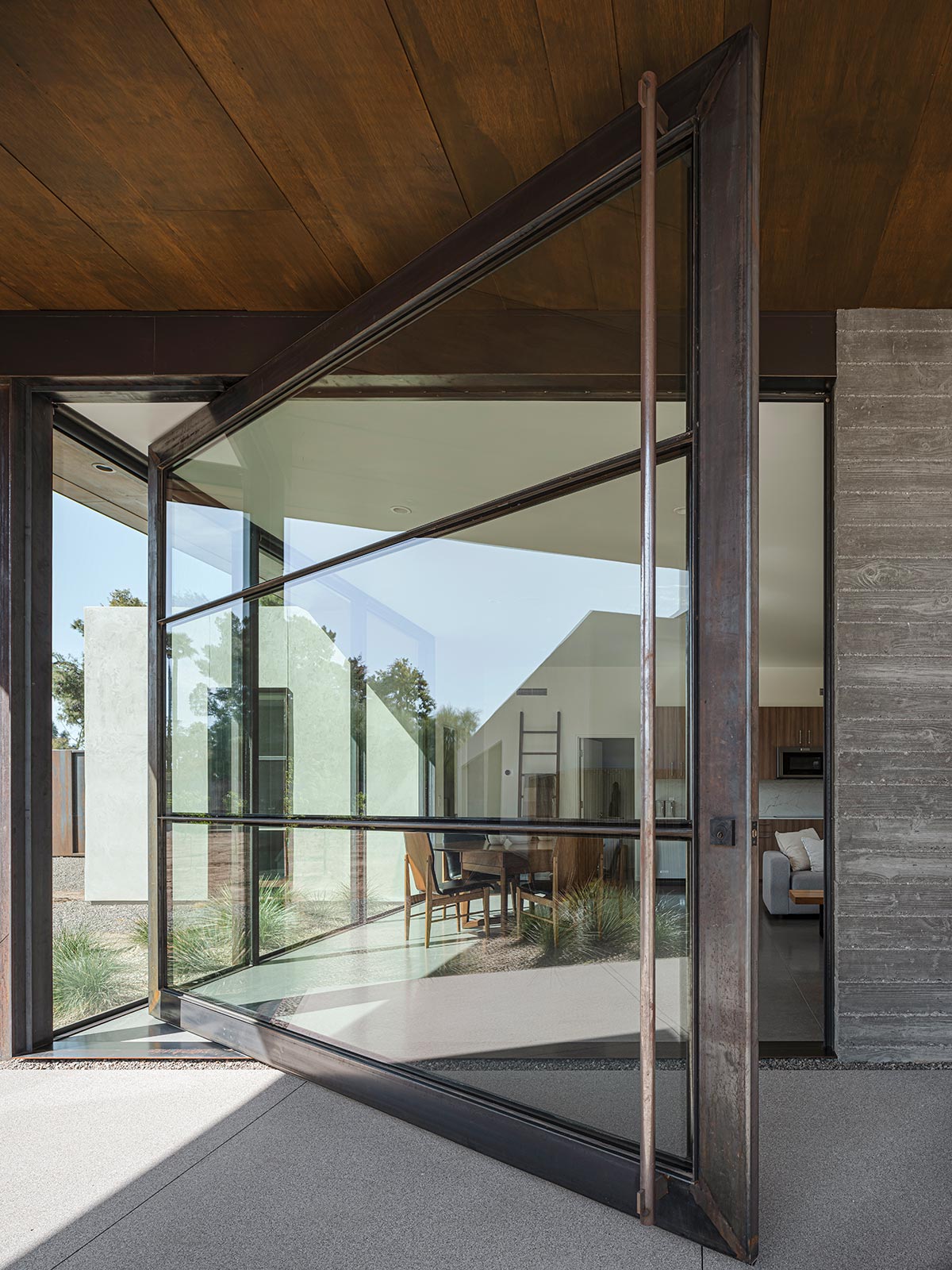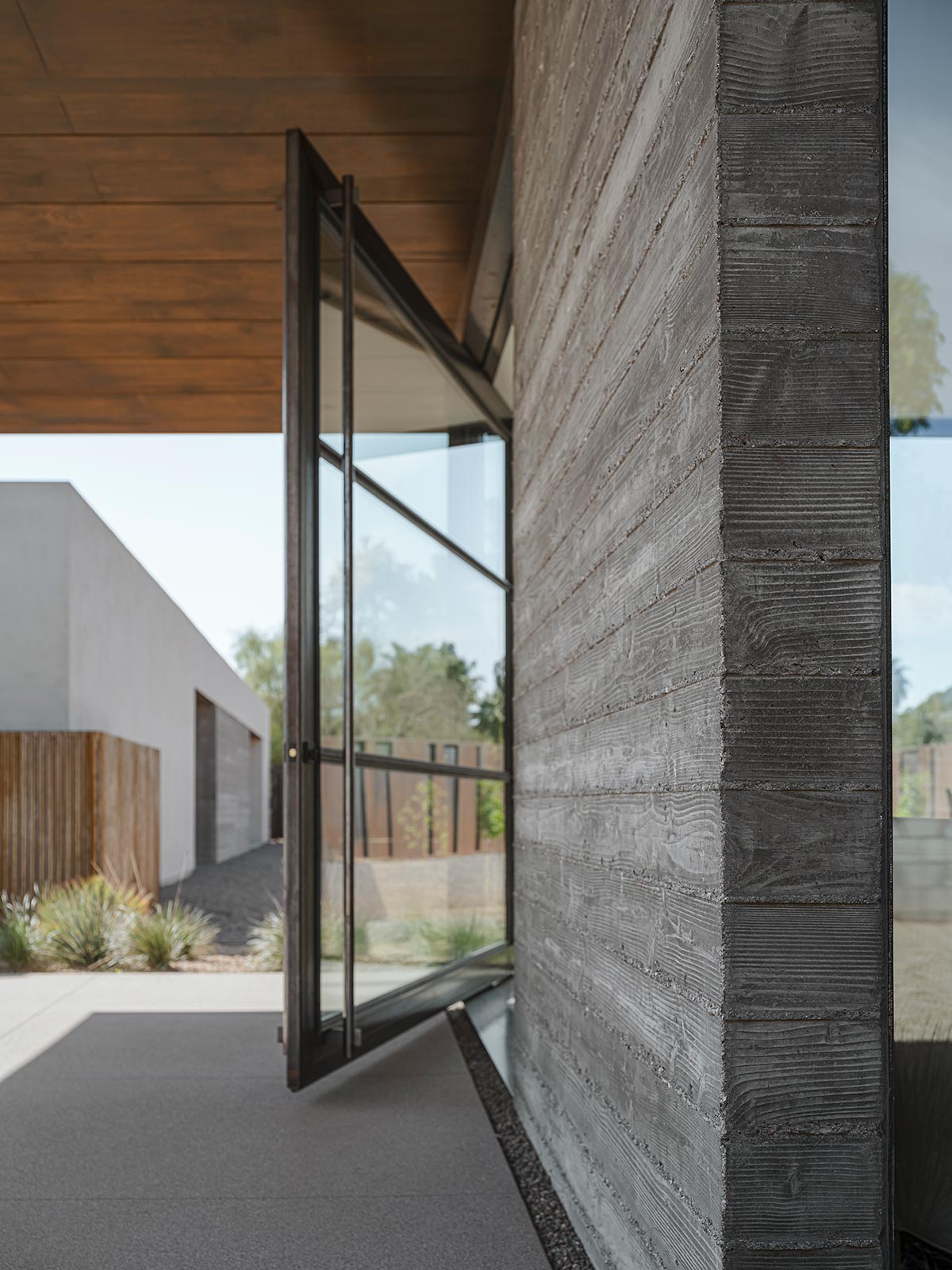 The exterior features low maintenance materials such as board-formed concrete, stucco, steel, and glass, with a stained plywood ceiling in a custom pattern.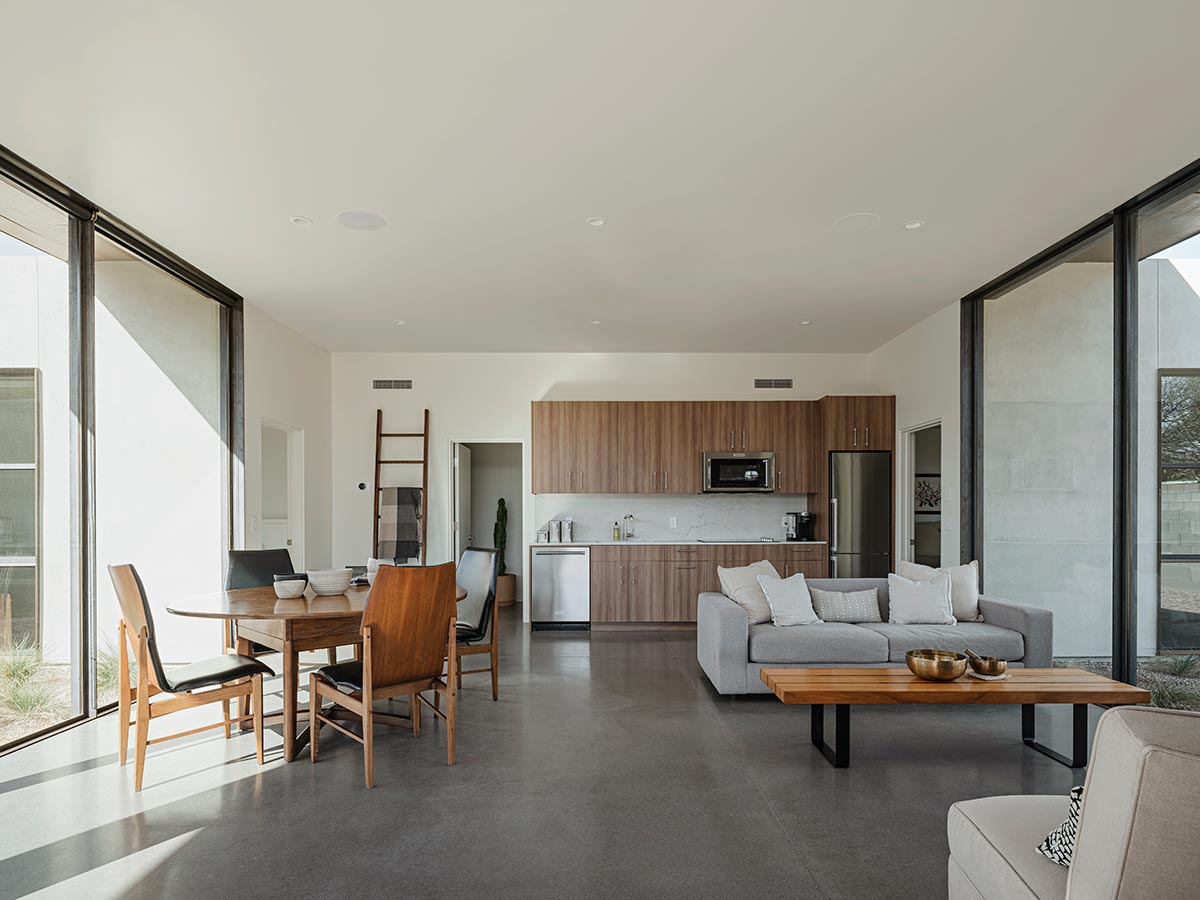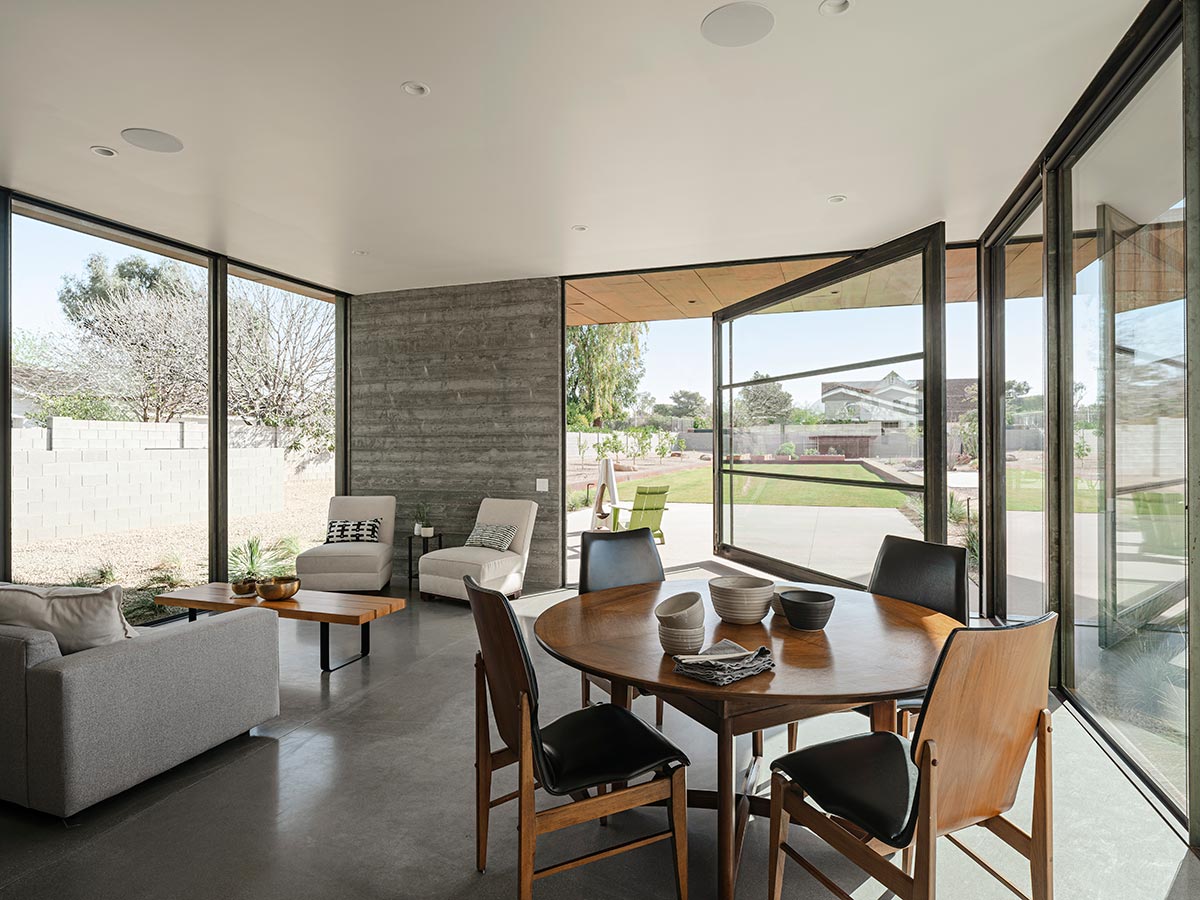 This home has only two bedrooms but it offers plenty of outdoor living thanks to the patio. The large roof shades floor to ceiling glass on the South, North, and East elevations that further connect the interior to the landscape.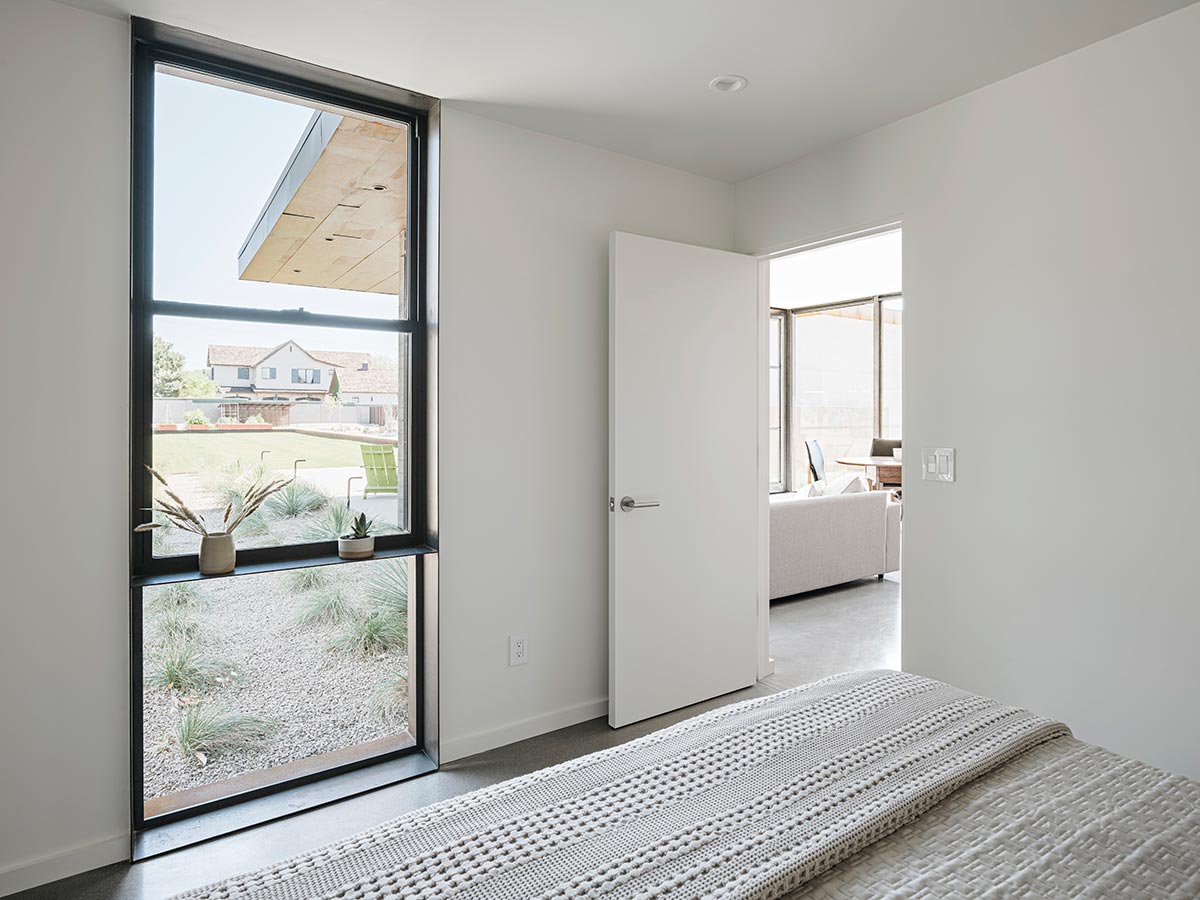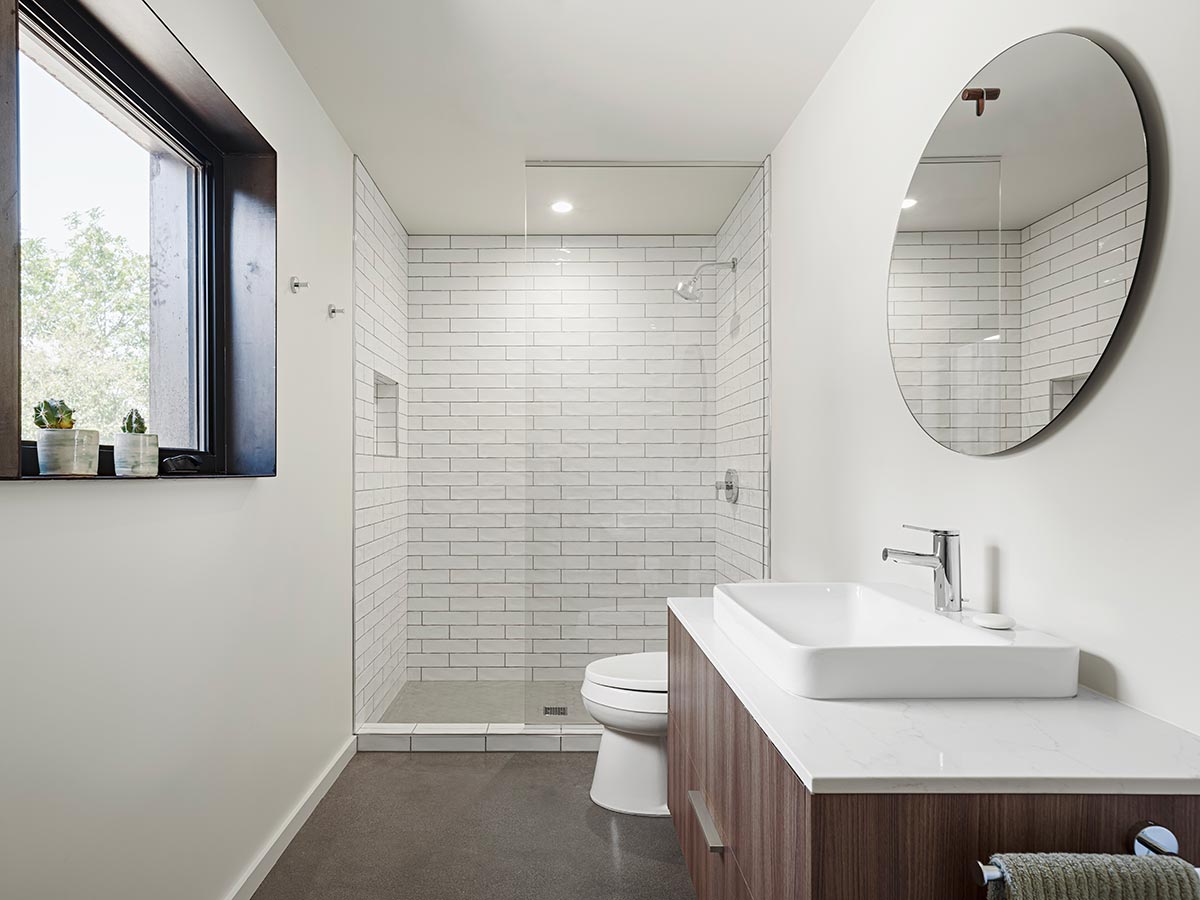 CasiTa is a small house with big ideas. It's about beauty and simplicity, space and light. It was designed to be adapted to a variety of climates with small modifications such as an indoor fireplace or customized to be used as a cabin to take in views and all that nature has to offer.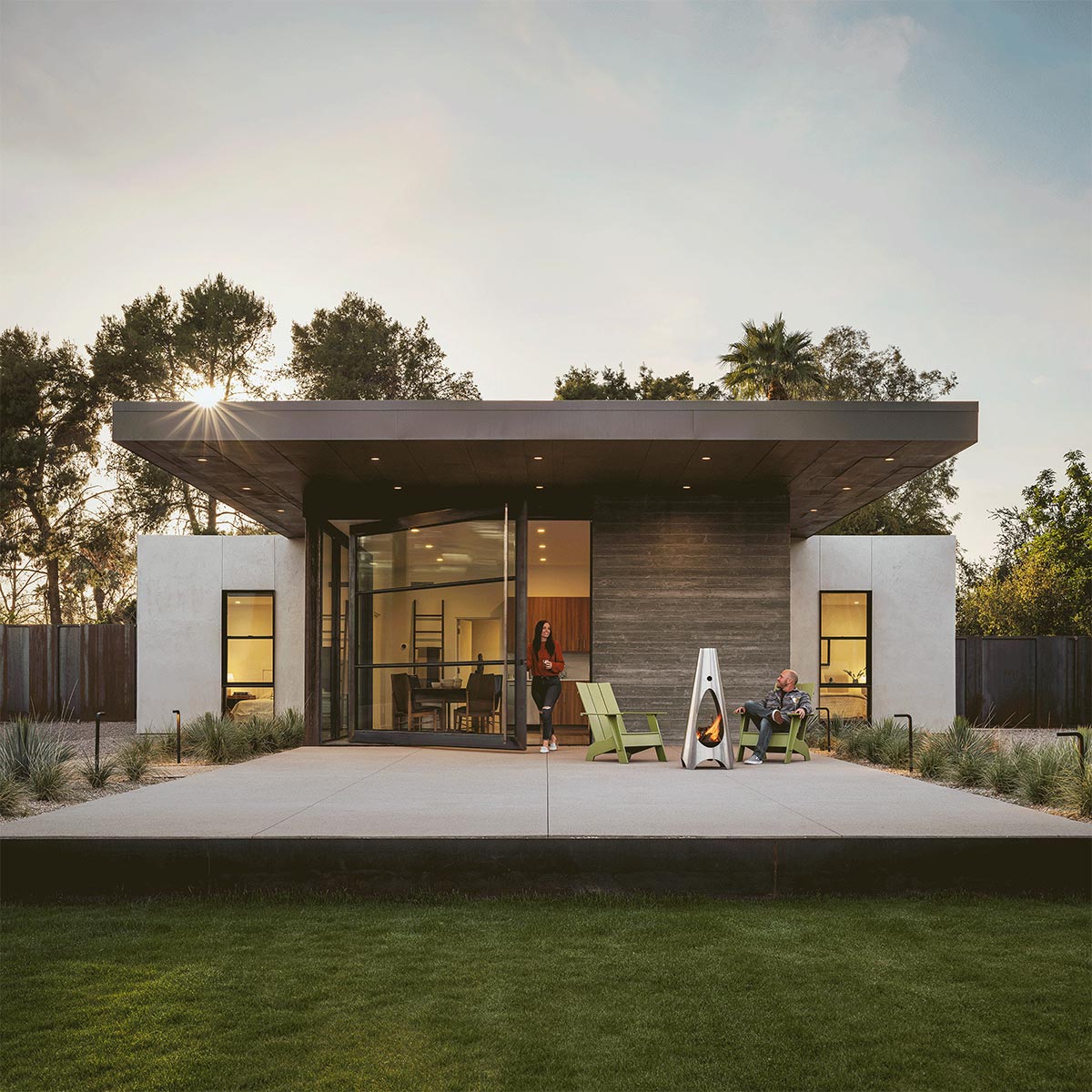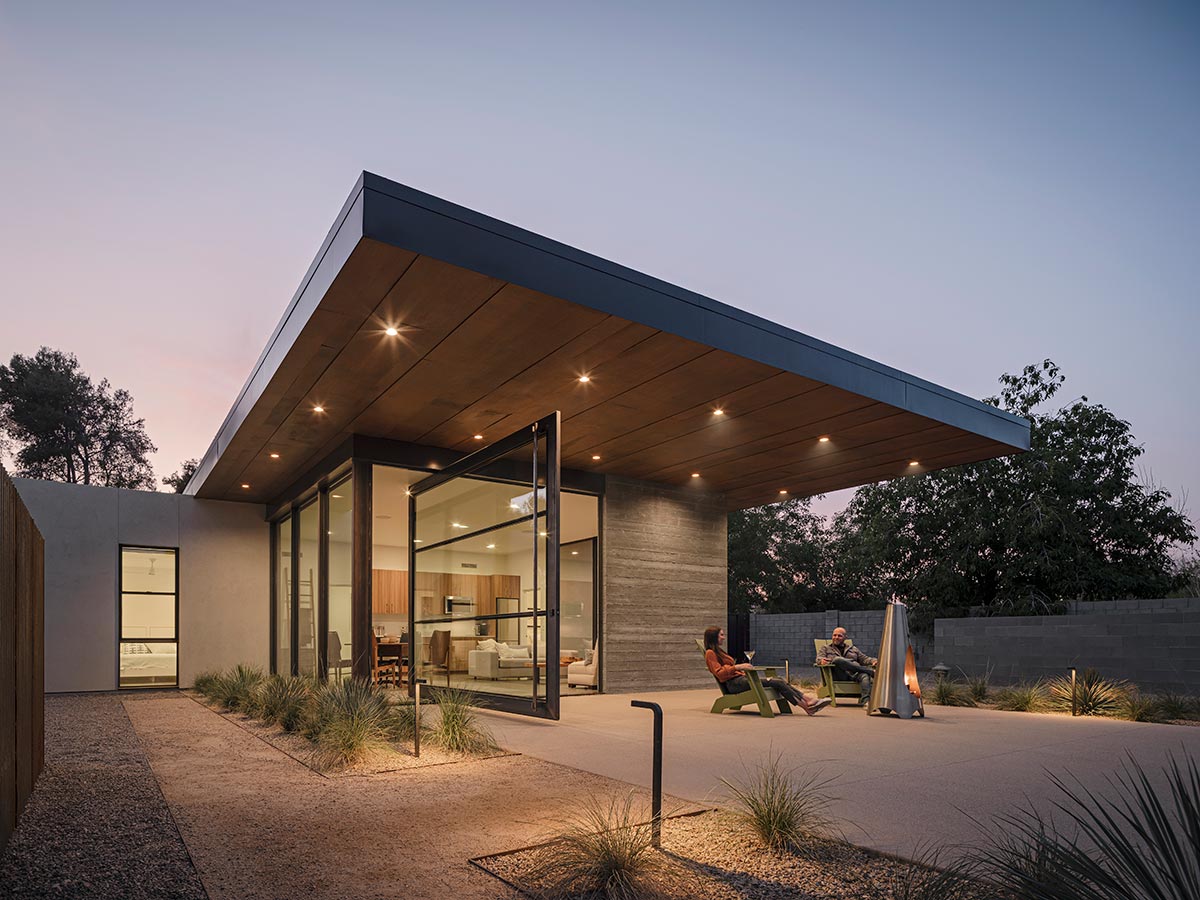 Project: CasiTa
Architect: The Ranch Mine
Location: Phoenix, Arizona
Type: New Build
Builder: Identity Construction
Landscape Architect: The Green Room Landscape Design
Photography: Roehner + Ryan