One of my most favourite things about showcasing these beautiful homes is being able to meet the people that live there to learn exactly how they use the space and what they love most about it. In the case of the Ivy Lane Residence, the warmth and welcoming nature of the architecture was a true reflection of the owners themselves. Generous and open, clever design touches throughout make every household task a pleasure. Boasting one of the best kitchen designs in Australia, this home celebrates daily life and creates the ultimate platform for a busy lifestyle filled with friends and family.
The Ivy Lane Residence designed by Cumulus Studio is on a generous block of land. Turning its back to the street and welcoming Northern views, this courtyard-centred home invites guests to experience a new version of its physical location.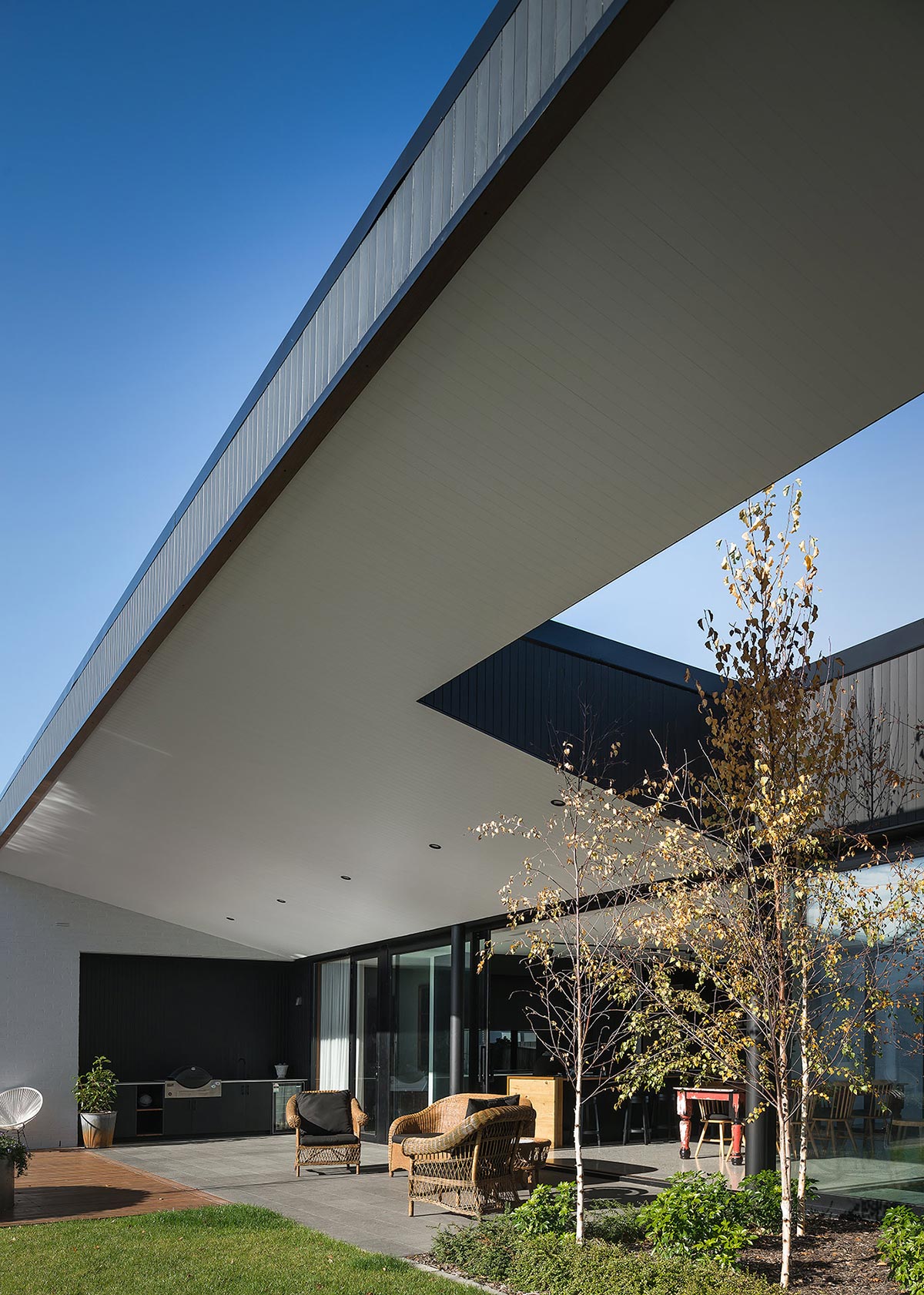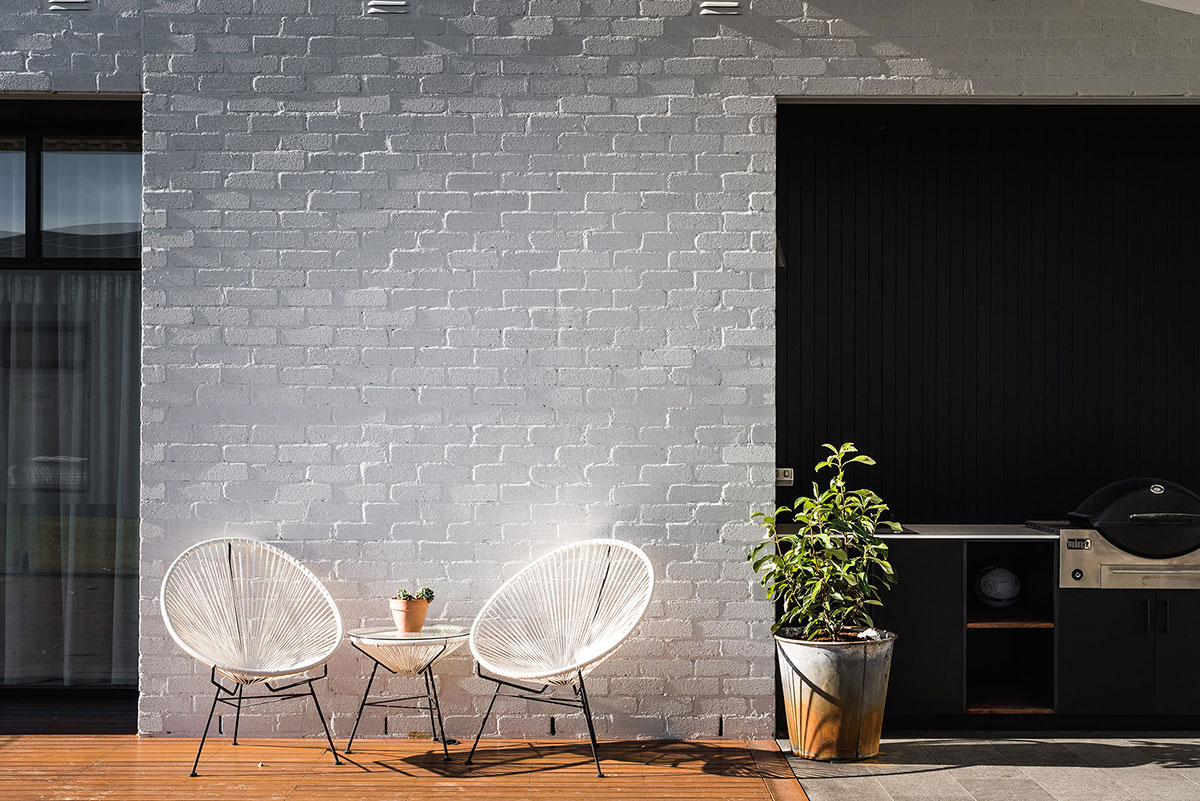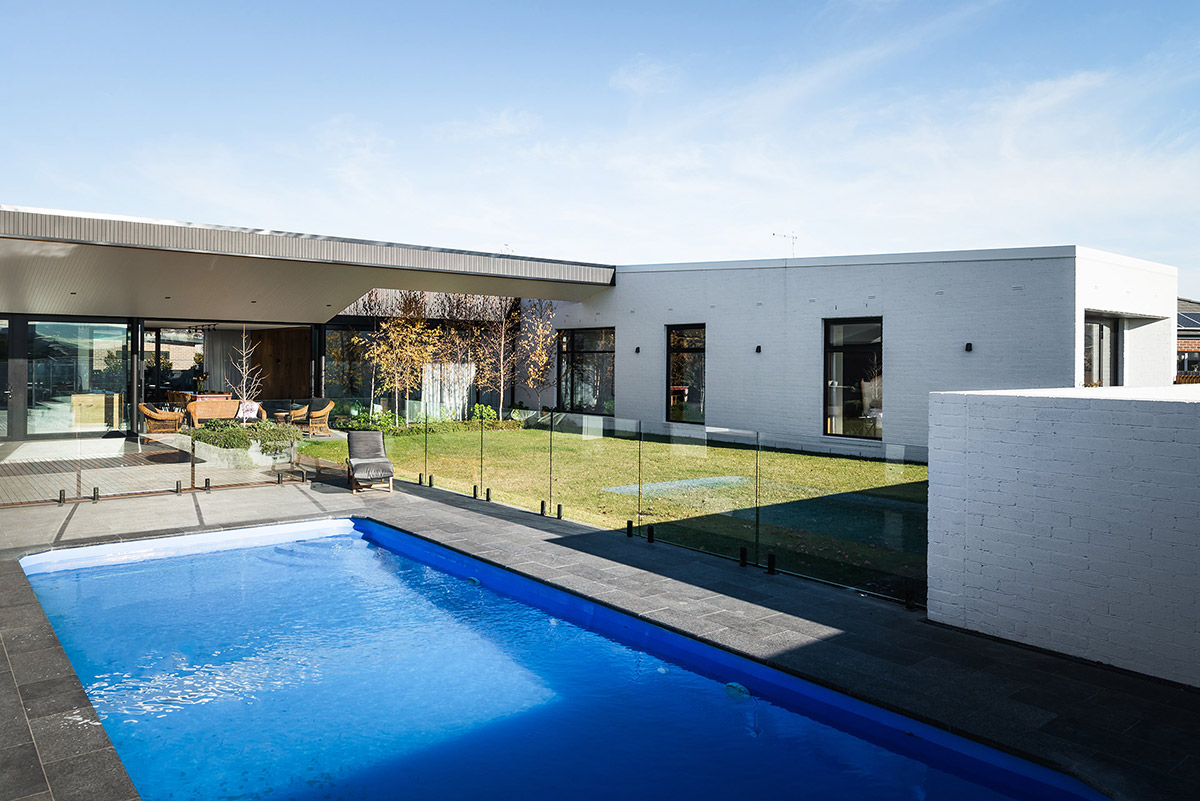 Tasmania being known for its unpredictable climate, the Ivy Lane residence creates the opportunity for an al fresco lifestyle, making a feature out of the sun-drenched private courtyard and swimming pool that screams for regular outdoor entertaining.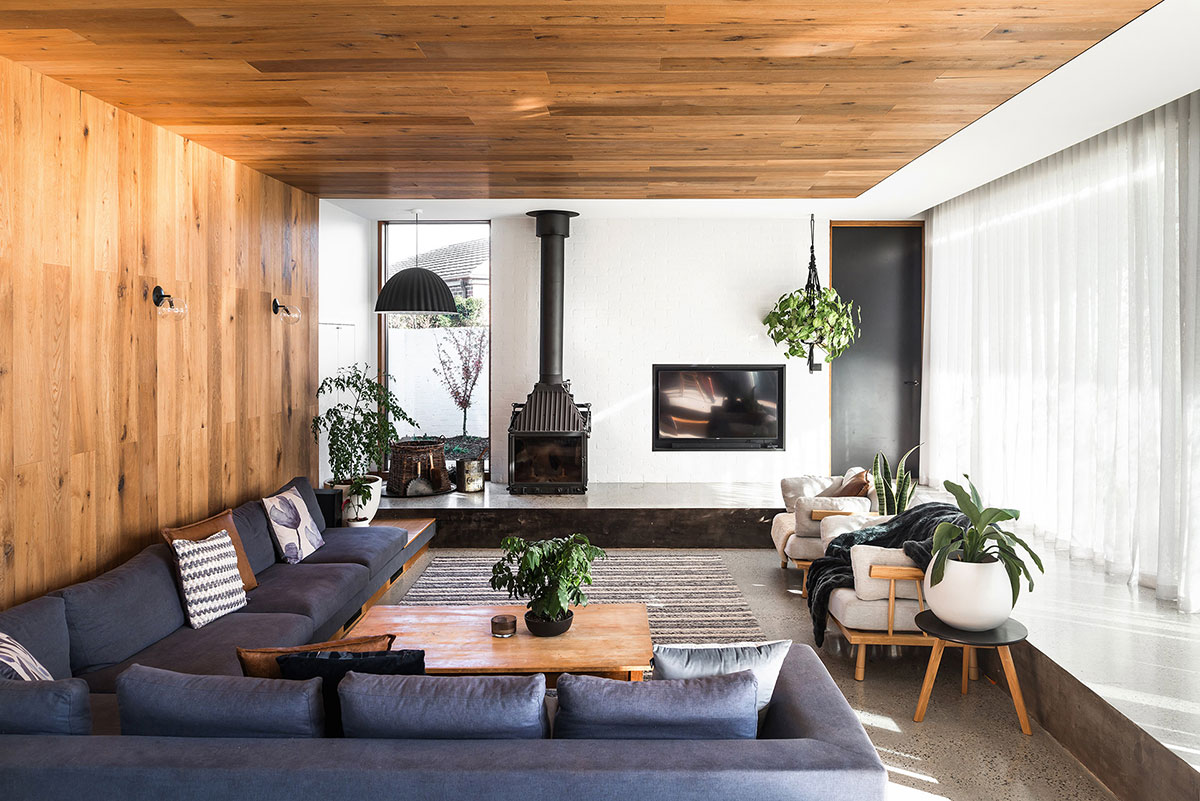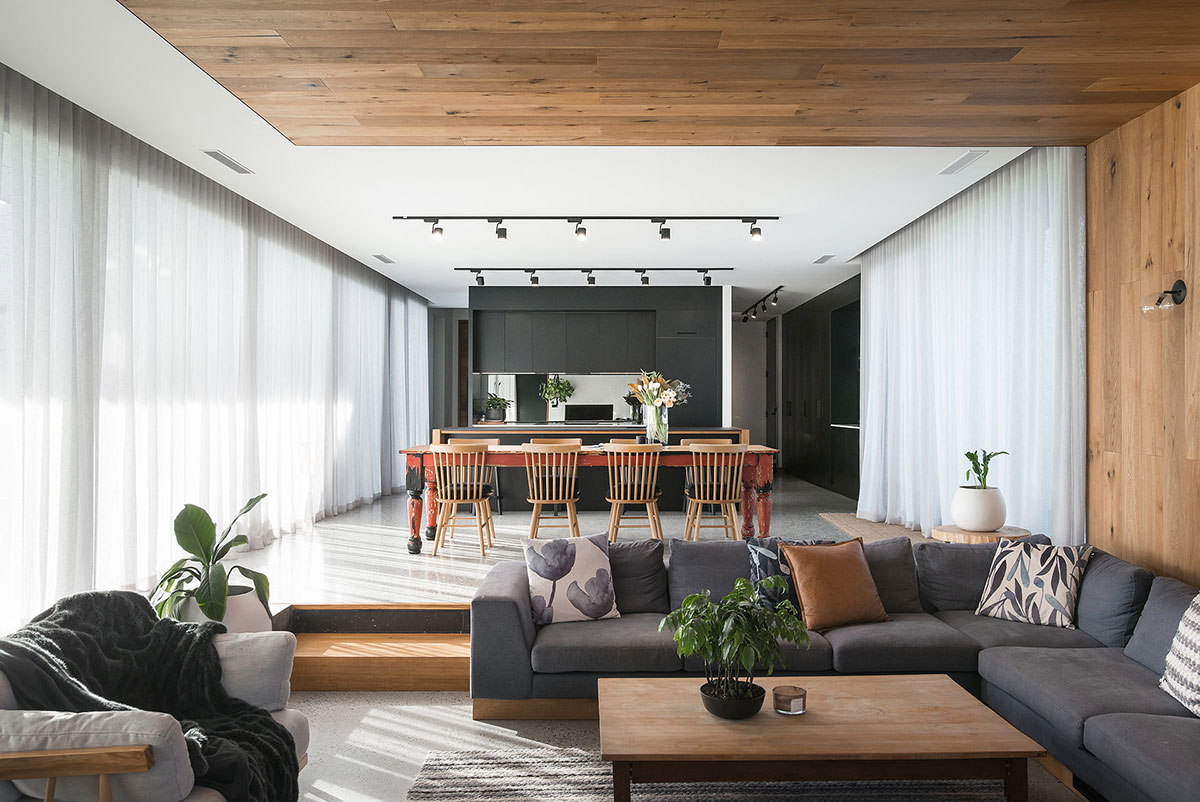 This social aspect of the home continues inside with the internal living spaces, especially with the sunken lounge complete with polished concrete finishes and custom-designed seating. This superbly cosy living space is a hub of conversation and with a fireplace at its core – seating here encourages closeness and conversation.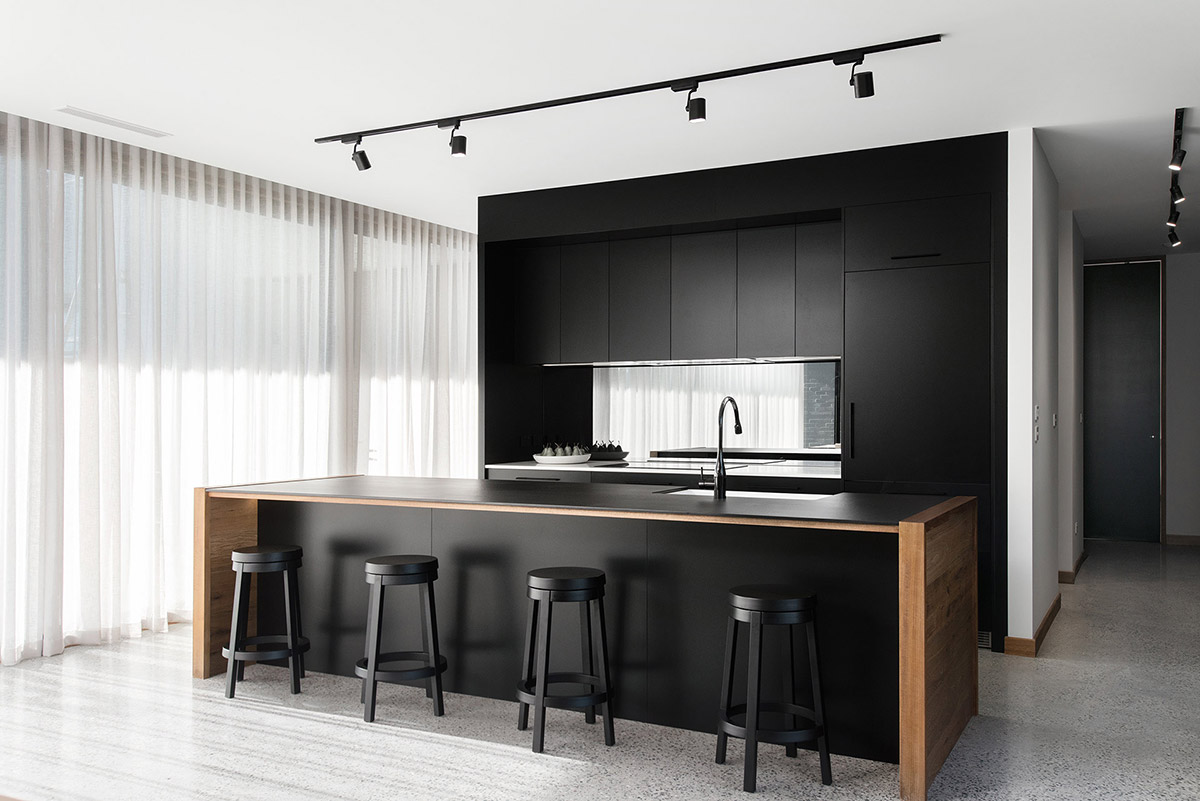 Overlooking the sunken lounge is the exceptional kitchen with multiple preparation areas, storage, butlers pantry and modern integrated appliances. Moody black cabinetry comes alive with warm integrated lighting throughout and timber details softens it boldness. Clever details can be seen in the heated air vents neatly positioned in the laundry to act as a drying rack and at foot level in the sunken lunge to warm your toes in the colder months.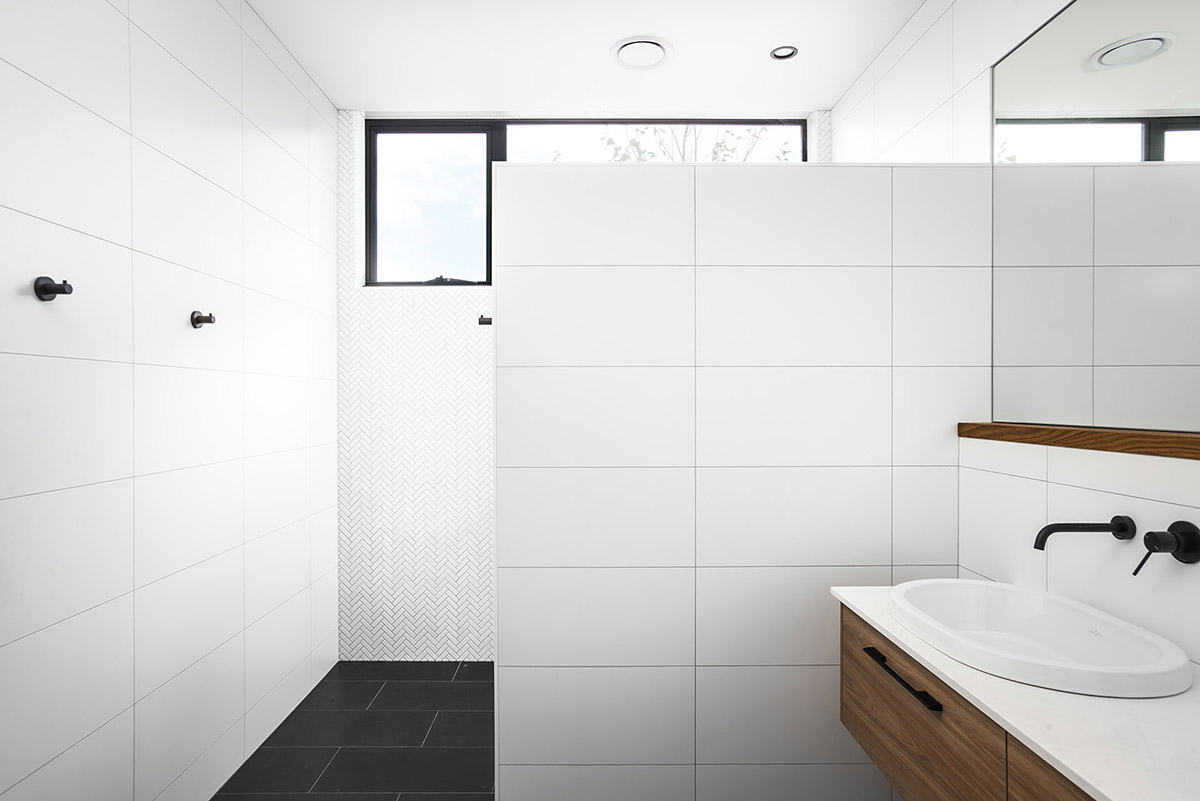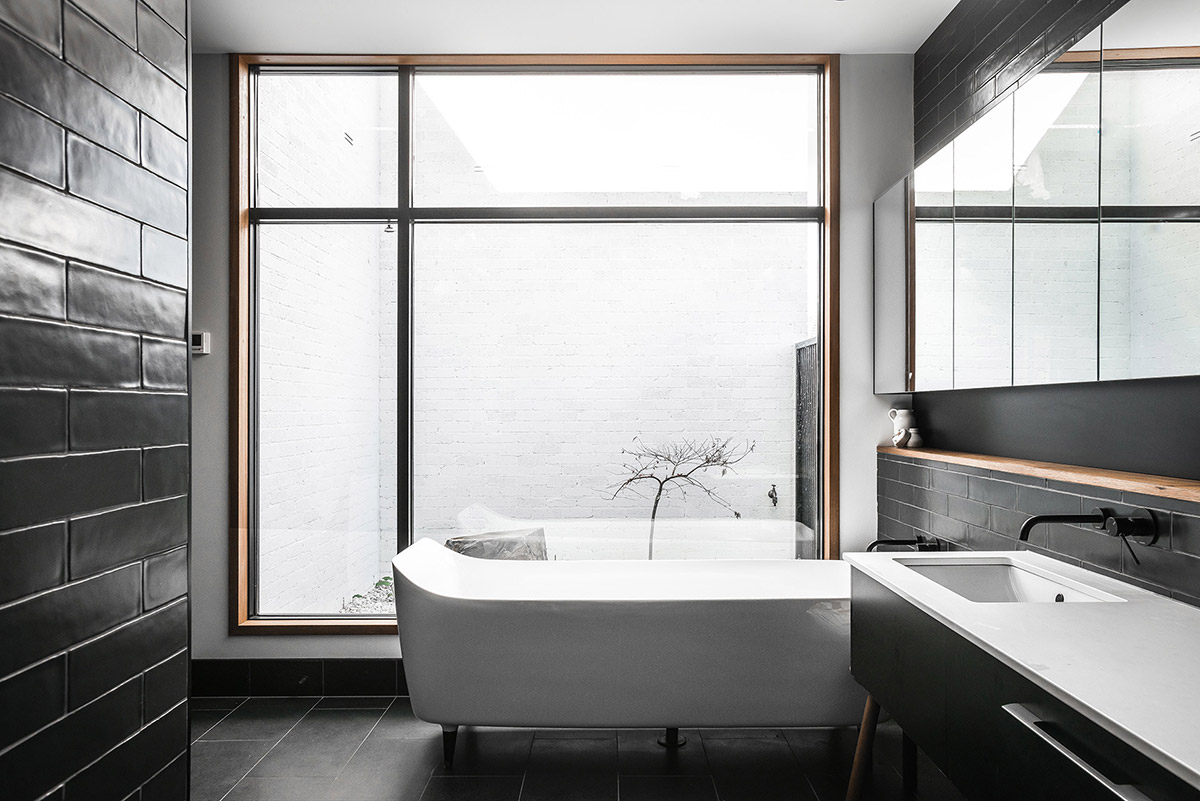 The additional living and bedroom wings are more than ample with each room boasting its own walk in robe and large bathrooms in both wings – one for the parents and one for the children. These wings also open onto the central courtyard, further creating a sanctuary of sheltered, social living.
Let Us In Episode 24: Ivy Lane Residence
Type: New Build
Location: Launceston, Tasmania, Australia
Architect: Cumulus Studio
Photography: Anjie Blair
Video Host: Lucy Glade-Wright
Video: Jonno Rodd