The beach houses frenzy ain't over yet folks! Today we'll be taking you through the beautiful coastal suburb in Noosa, Queensland and inside the Sunshine Beach House by Bark Design Architects. Nestled in a tricky slope site with a difficult position, this home manages to mediate the difficult slope, provide usable outdoor space, create a sheltered northern aspect and elevate the living spaces to embrace the view. See for yourself and have a quick tour of this incredible pad!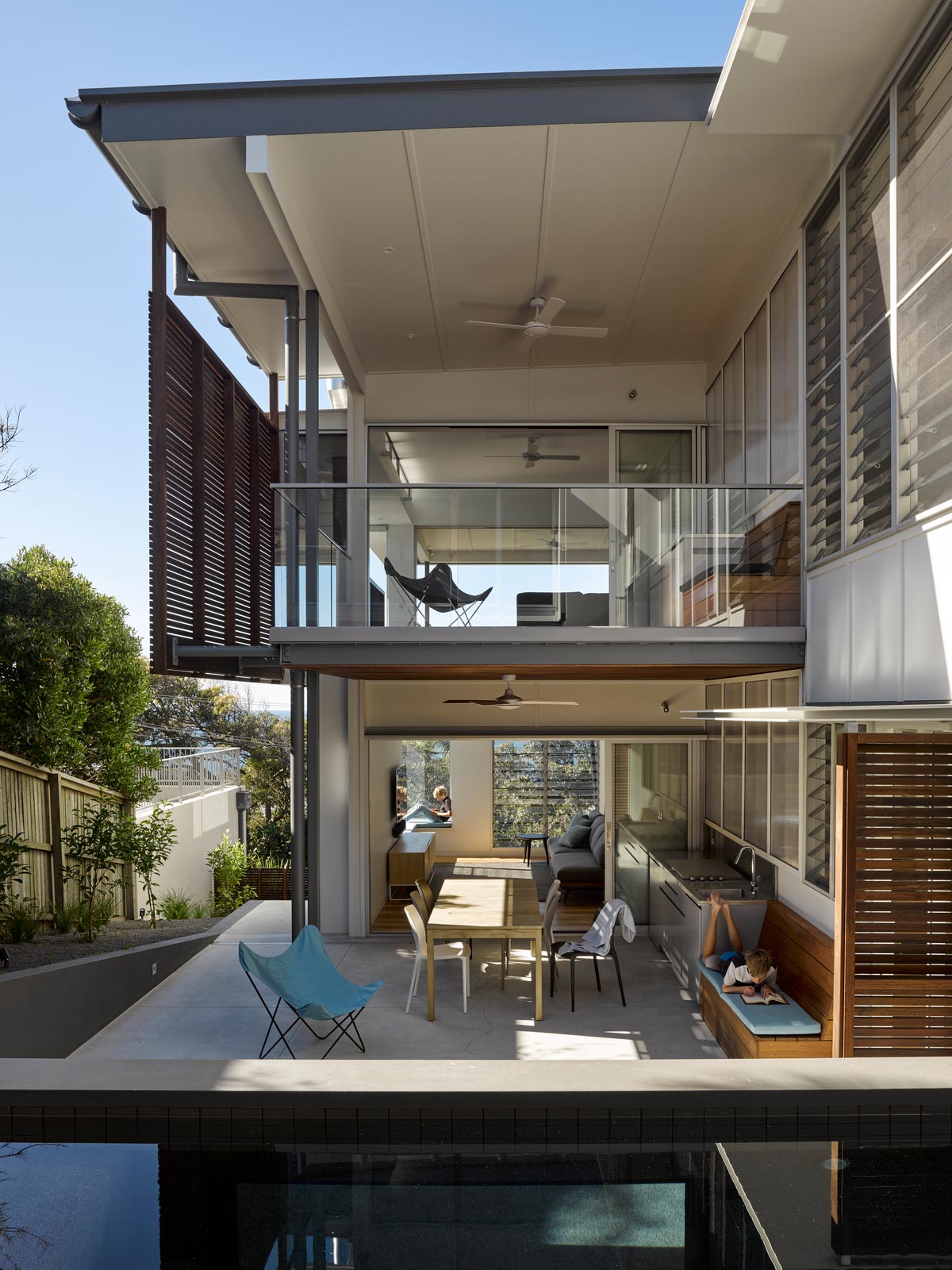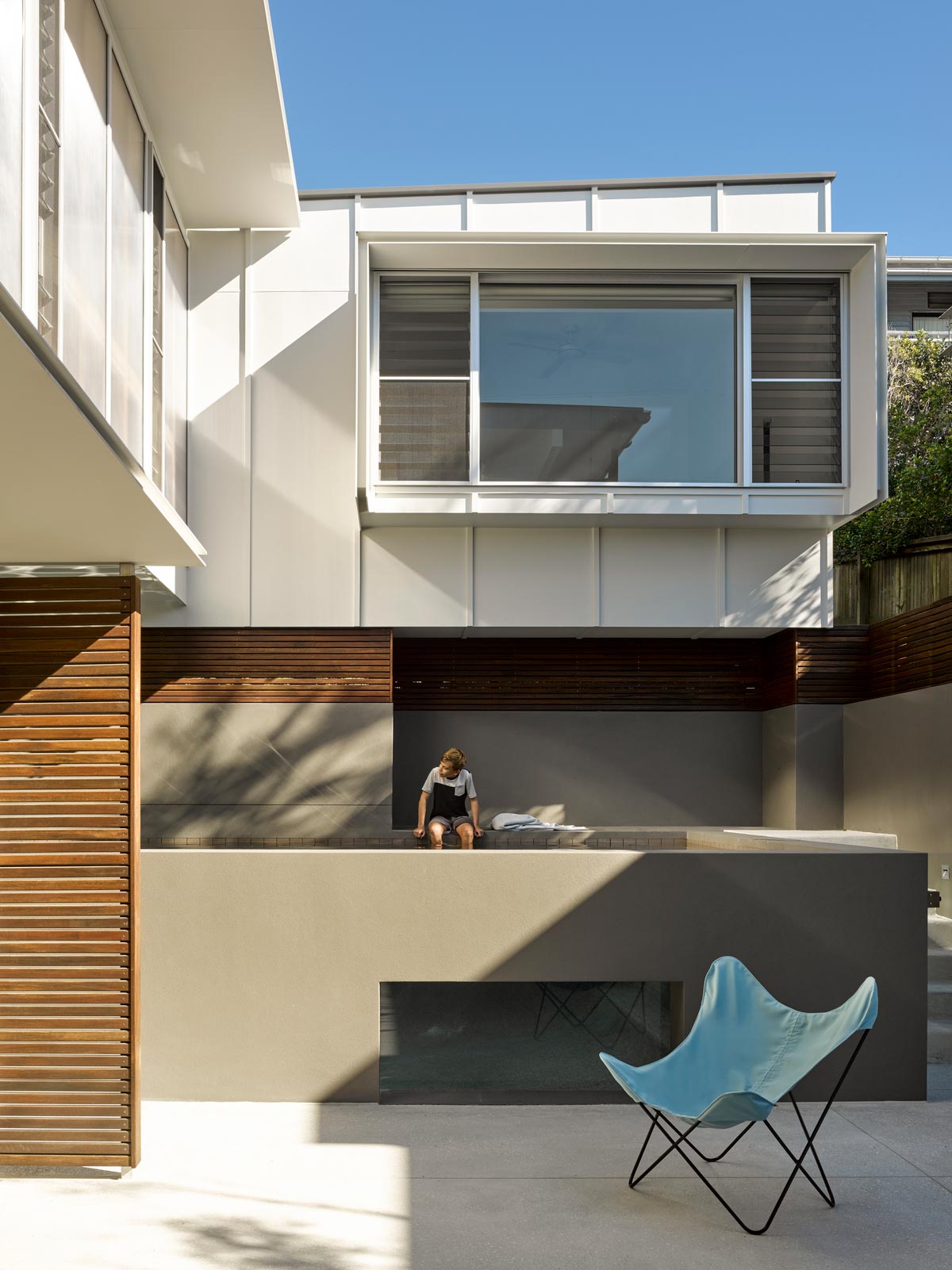 "The solution to the difficult slope was a three-level design which navigates the level changes and positions the living areas at the top, to take advantage of panoramic ocean views. After entering via the driveway, you take the stairs into the centre of the home's courtyard – the pool terrace. On this level, the pool sits elevated above the terrace to negate the need for pool fencing, while a rumpus room serves the two children's bedrooms and opens onto the terrace, creating the perfect activity zone and separate living space for the children." – Bark Design Architects
The brief was to create a sturdy yet warm beach retreat for London-based clients and their three children. This pad would serve as a holiday house for the extended family from Brisbane and South Africa and would ultimately become their home on their return from London.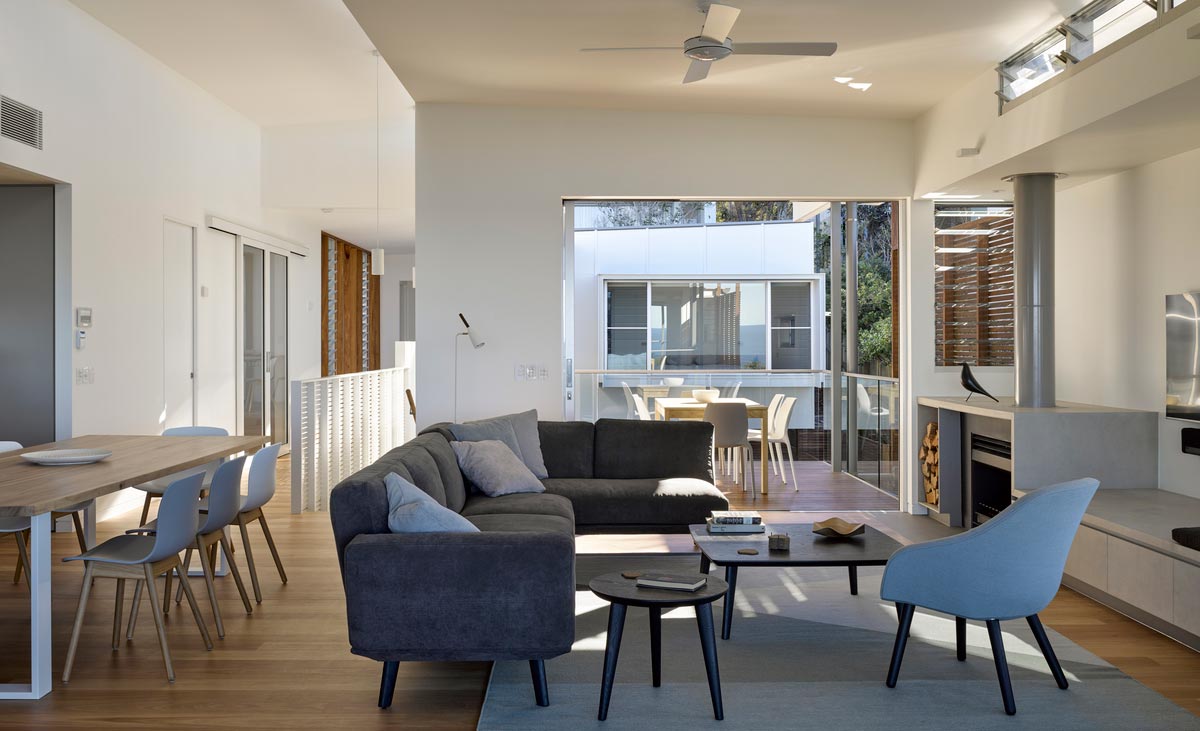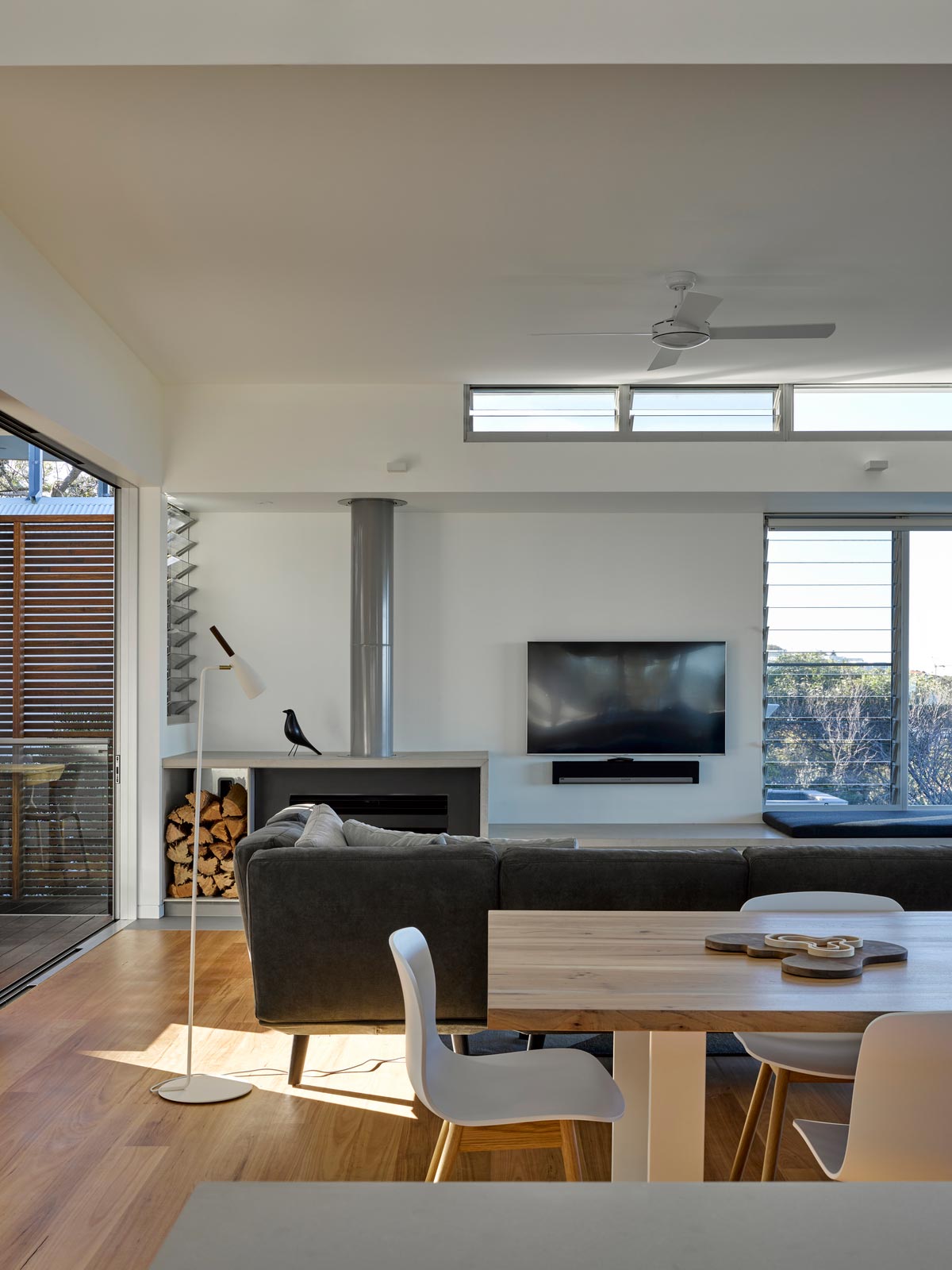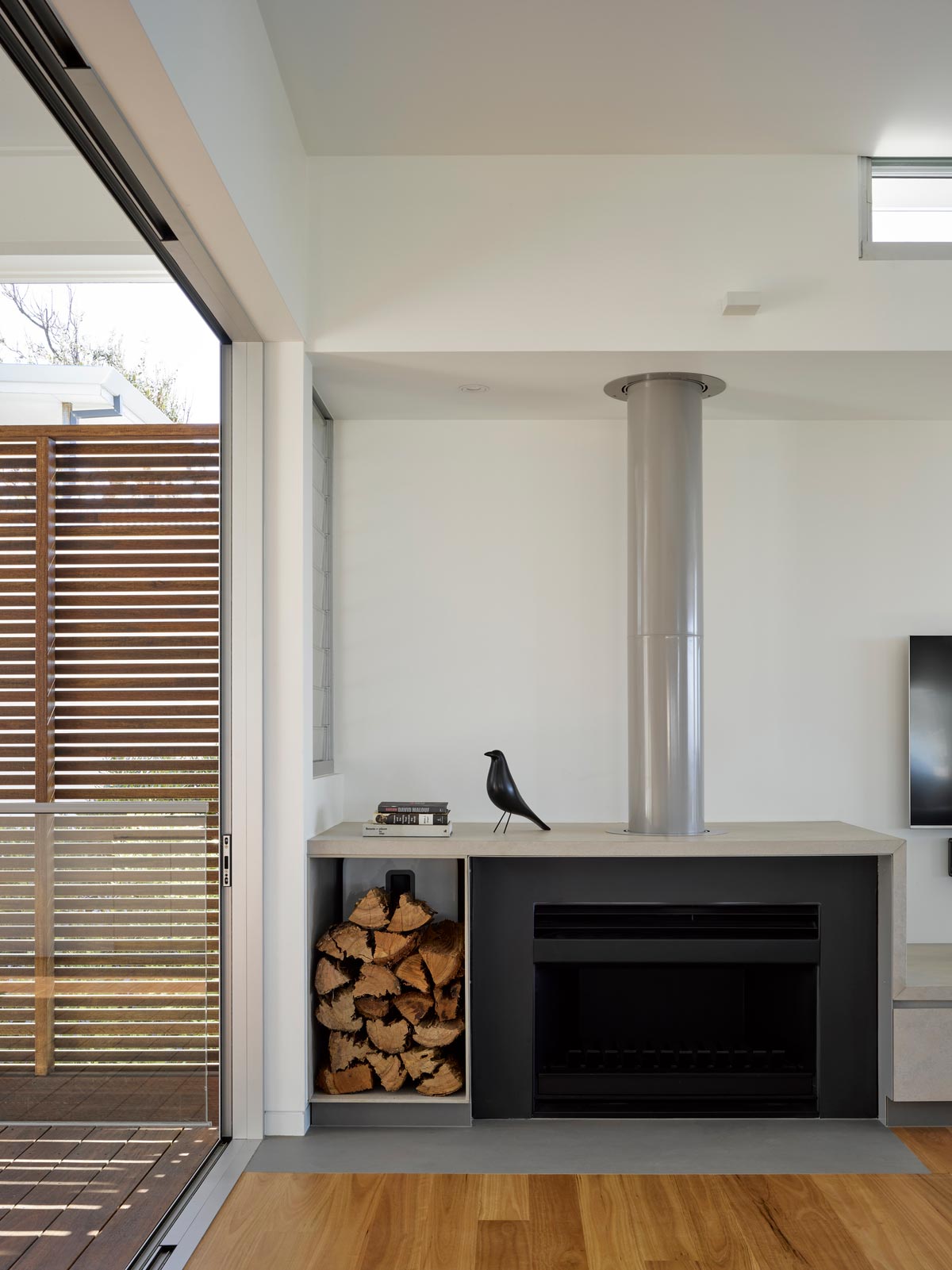 "Located in an ideal position, the property takes in sweeping views of the ocean in the distance and select closer views of the surrounding landscape. Running east-west there was also an opportunity to orient the house towards the north to maximise winter sunlight while blocking out the summer sun. The courtyard design allows this while drawing breezes through the home and also sheltering the outdoor spaces from cold south-easterly winds." – Bark Design Architects
The earthy palette of grey, brown, and black creates a pocket of texture and greenery both internally and externally, complementing the surrounding garden area. The exterior is inspired by the fibro shacks of the client's childhood, while warm timbers bring a natural richness to the interiors.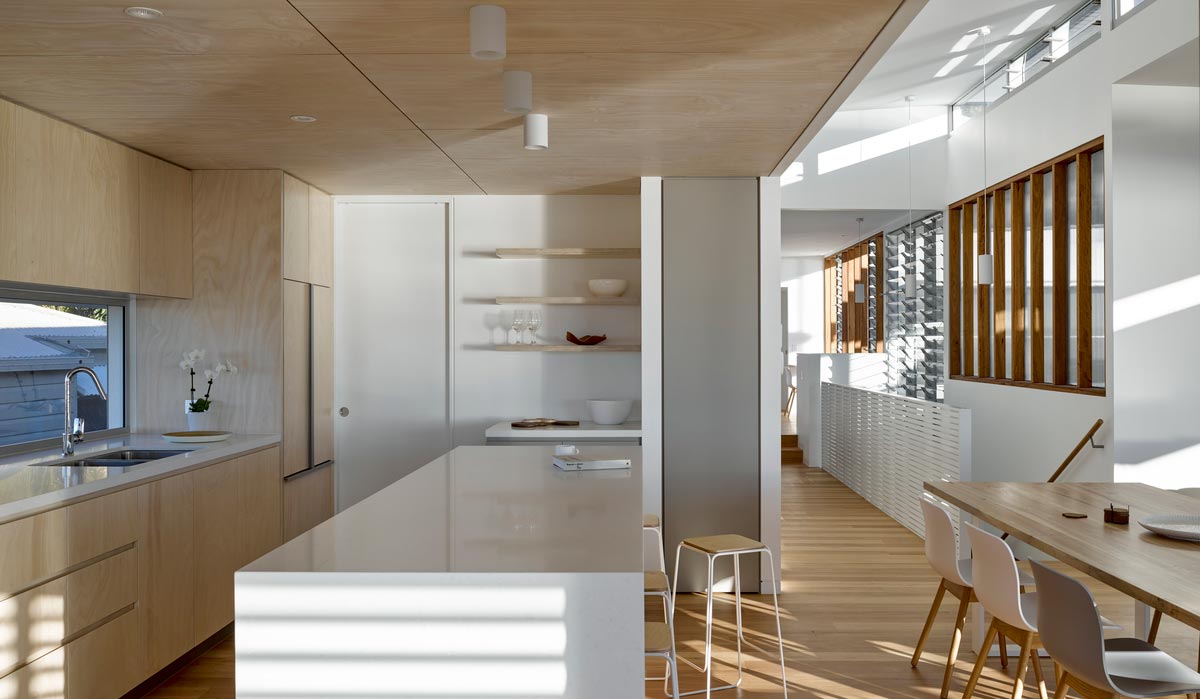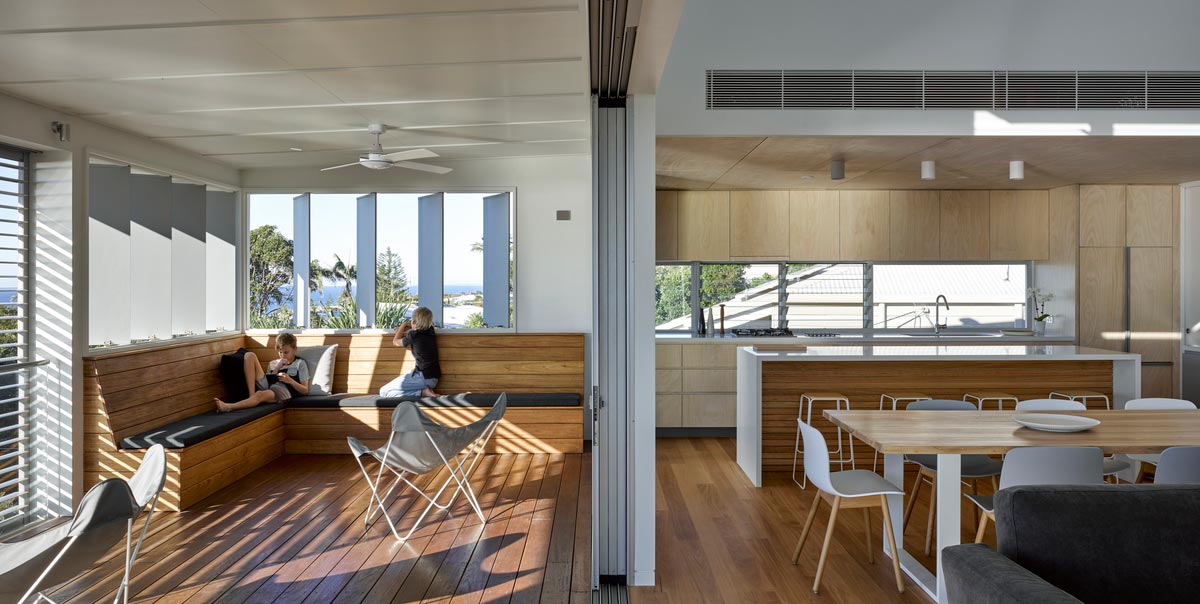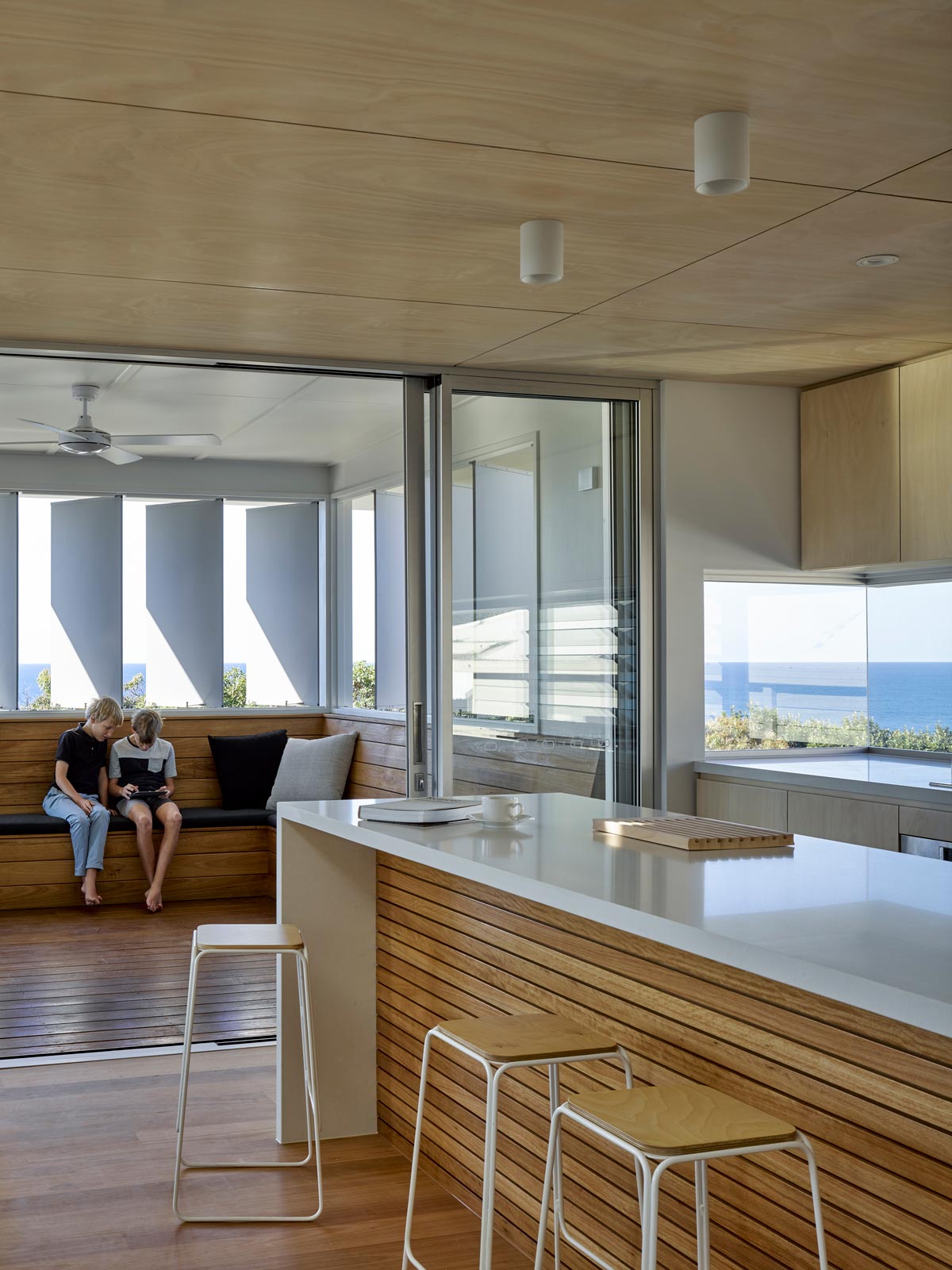 Internally, the spaces have been designed to maintain the connection to the beach and provides different aspects of a family home. The interiors of this pad also reflect that of a true beach home, light and relaxed with a subtle marshy touch. Its contemporary feel comes from a perfect interplay of materials with a mixture of clean, dark, and bold patterns.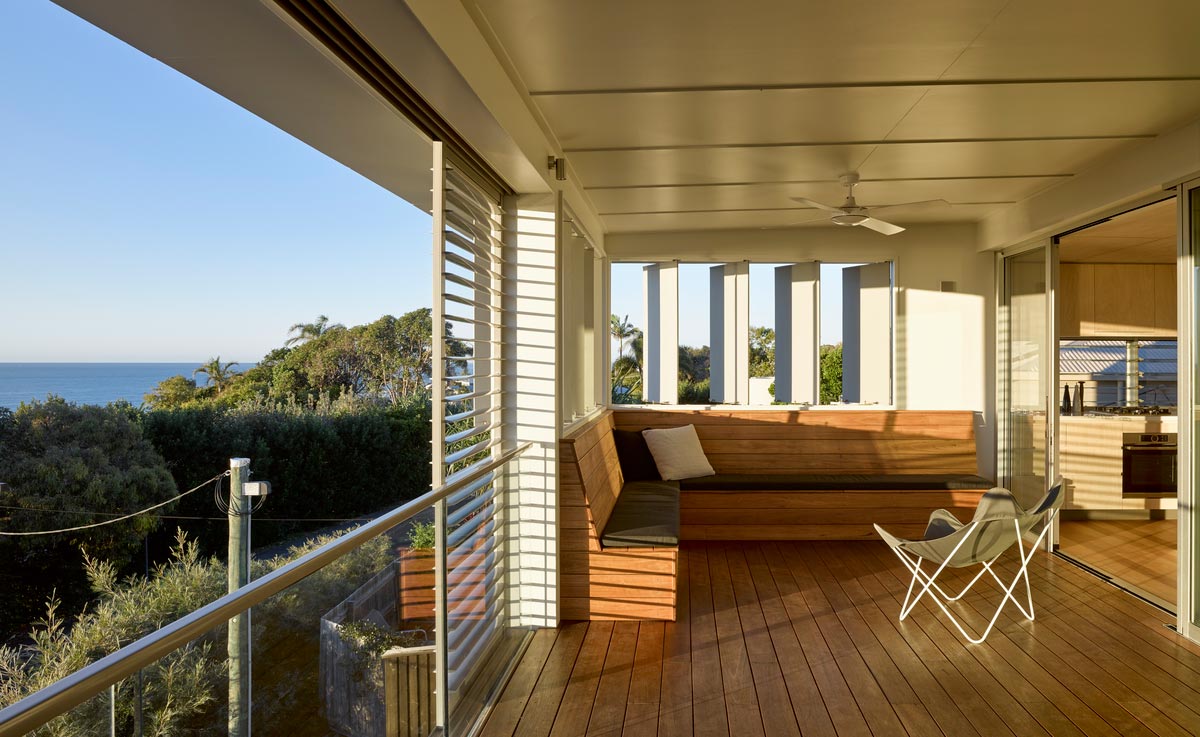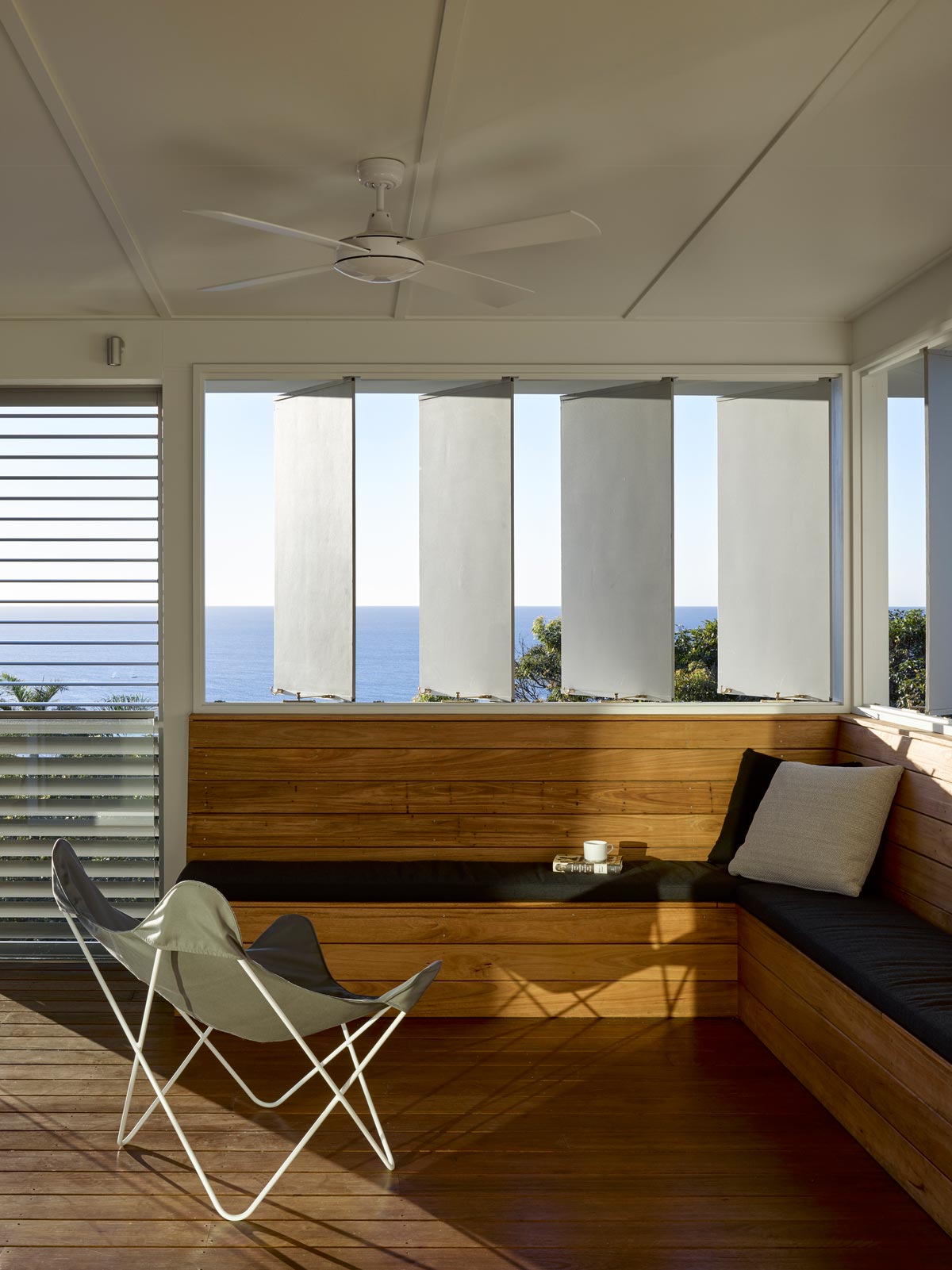 The thing that we admire most about this home is the way it embraces coastal elements and lifestyle and blends these seamlessly with modern ideas to create an ultimate beach retreat with family, scenic views, and longevity in mind. Hats off to Bark Design Architects!
House Project: Sunshine Beach House
Architect: Bark Design Architects
Location: Sunshine Beach, Australia
Type: New Build
Photography: Christopher Frederick Jones