The houses Awards 2021 have taken place and the winners have been announced! Celebrating with a gala event, the Houses Awards recognise excellence across nine categories. From among those winners, one home is presented with the top architectural honour of Australian House of the Year.
Judged by a jury of Australia's best architectural minds, there were plenty of incredible homes in the mix.  Here's who took top honours.
Australian House Of The Year
Three House by John Ellway (Paddington, QLD)
What the judges said: "Three House by John Ellway is a deceptively simple new house, the genius of which lies in the rigour of the planning decisions and in the detail resolutions. Set on a flood-prone gully in Brisbane's Paddington, the house is broken into three elevated sleeping platforms connected by a series of veranda-like living zones. This efficiently planned house belies the bounds of its physical dimensions by borrowing light and space, and by firmly connecting its internal spaces to the surrounding neighbourhood context. Living spaces have been raised above street level in response to the site conditions and to maintain privacy."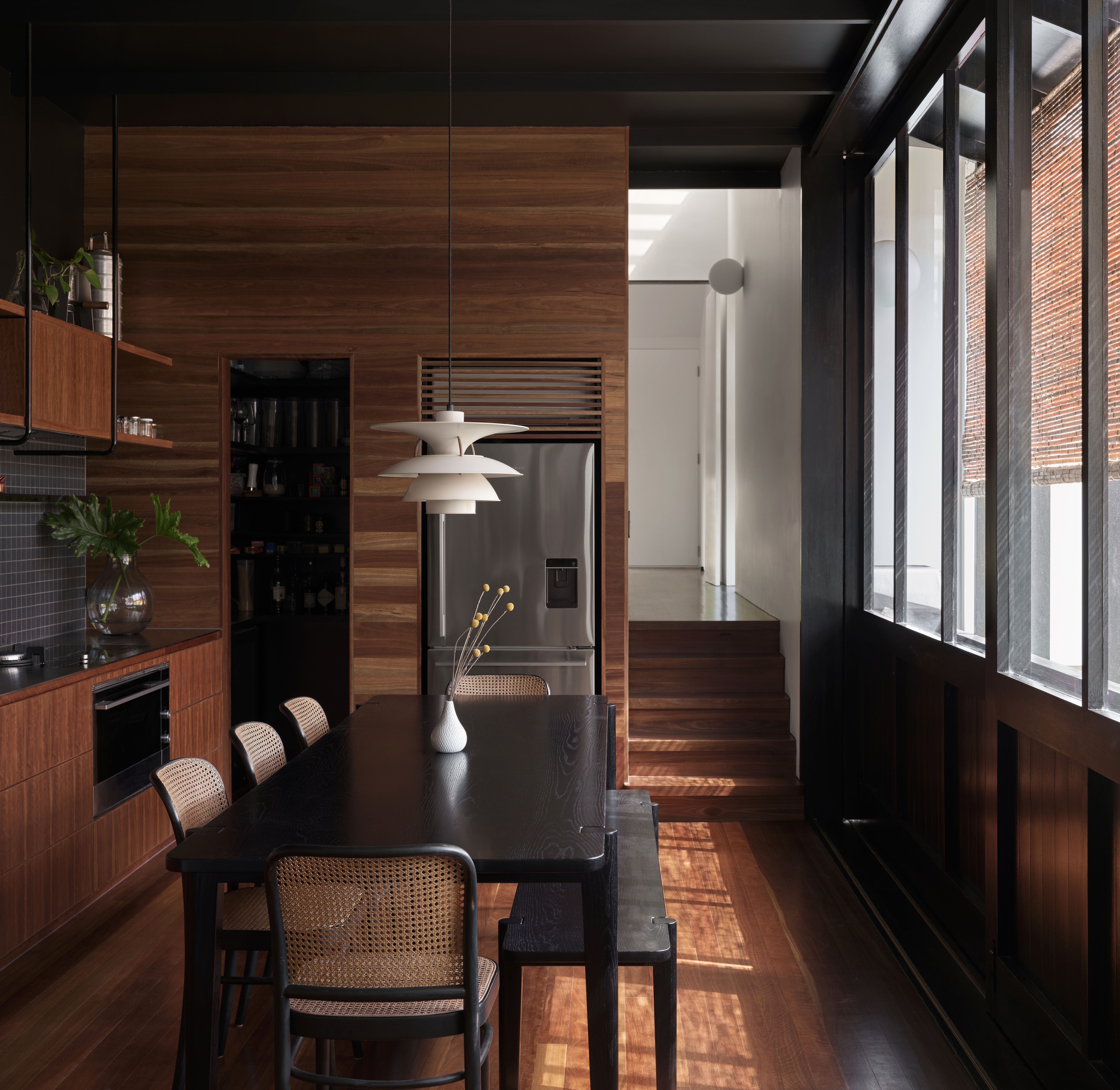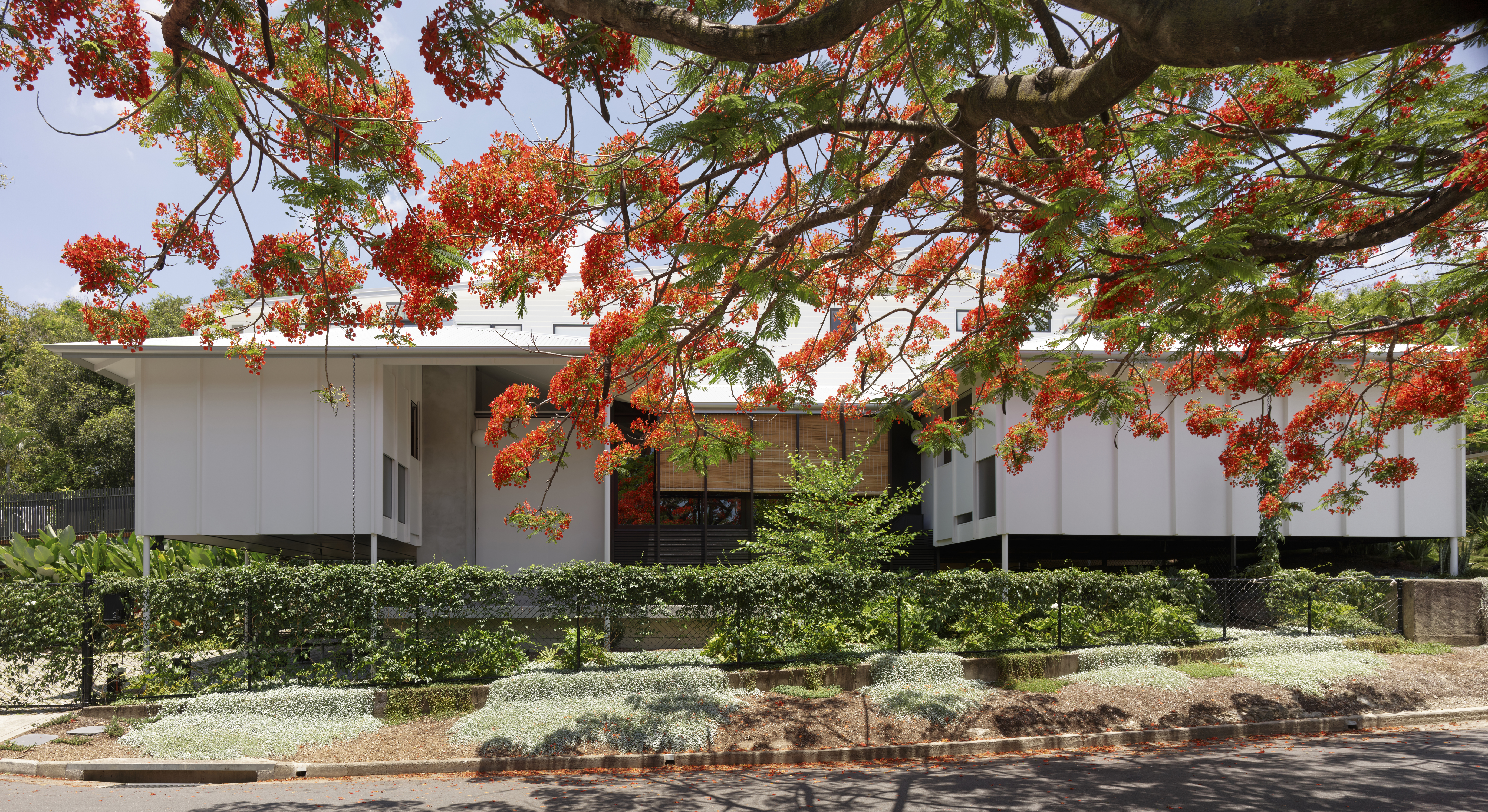 New House Over 200 Square Metres
Joint winner: 8 Yard House by Studio Bright (Fitzroy North, VIC) and Federal House by Edition Office (Federal, NSW)
What the judges said about 8 yard House: "8 Yard House builds on centuries-old traditions of spaces for living outside. The courtyard is reinterpreted as eight outdoor rooms, which punctuate a dense house across a double-fronted lot in an inner-urban area of Melbourne. This outside space – sometimes yard, sometimes courtyard – is brought right to the facade, creating a deep and generous threshold to the house and offering transparency to the street through hit- and-miss brickwork."
What the judges said about Federal House: "Located on a sloping remote landscape, Federal House is both hard and soft. The existential experience of inhabiting this ancient landscape is acknowledged through the confidence of the building as a discrete object, announcing "I am here." However, the quiet and elegant form is the first mediation between inside and outside: the apparent solidity of the object is deconstructed by fine-grain timber battens."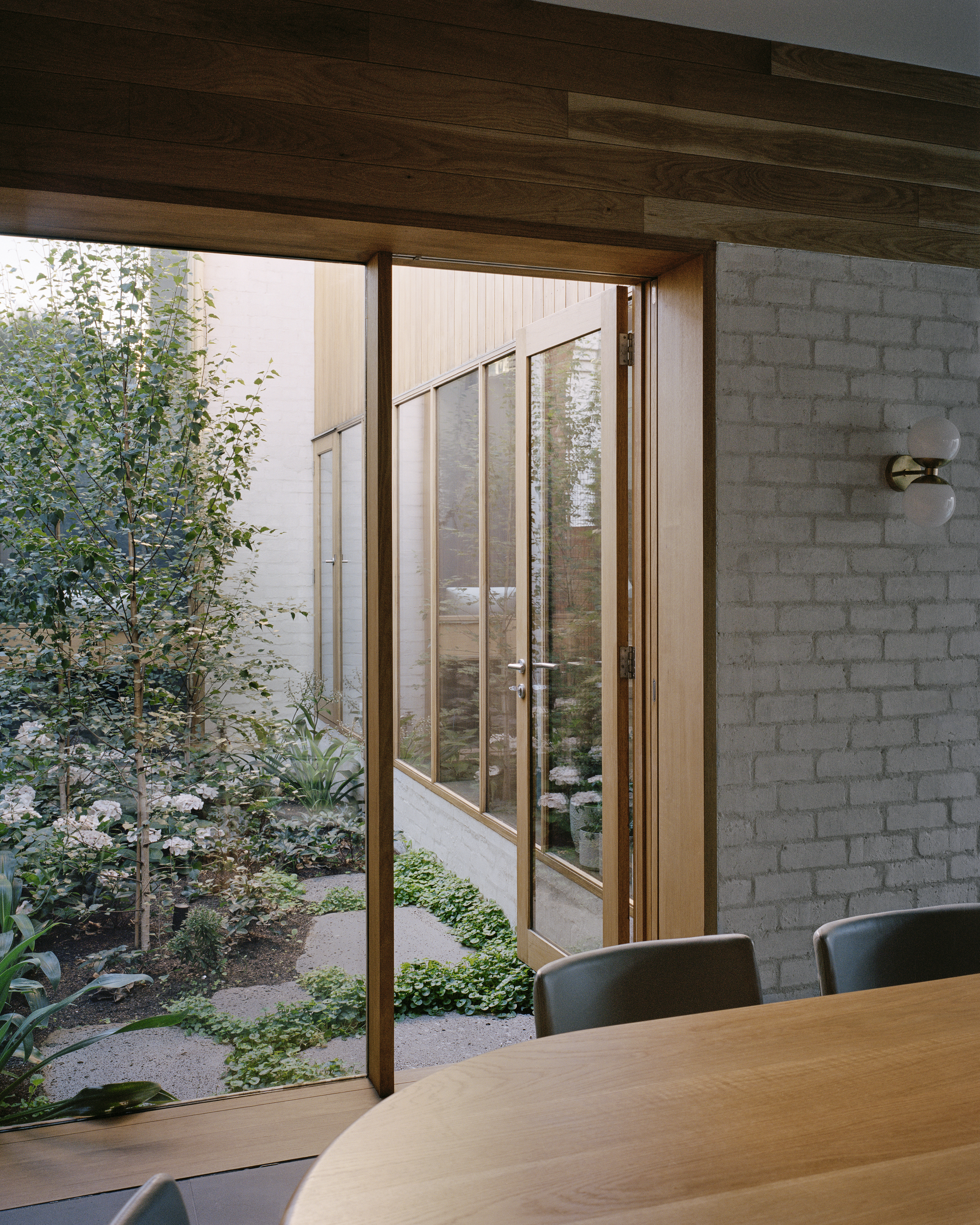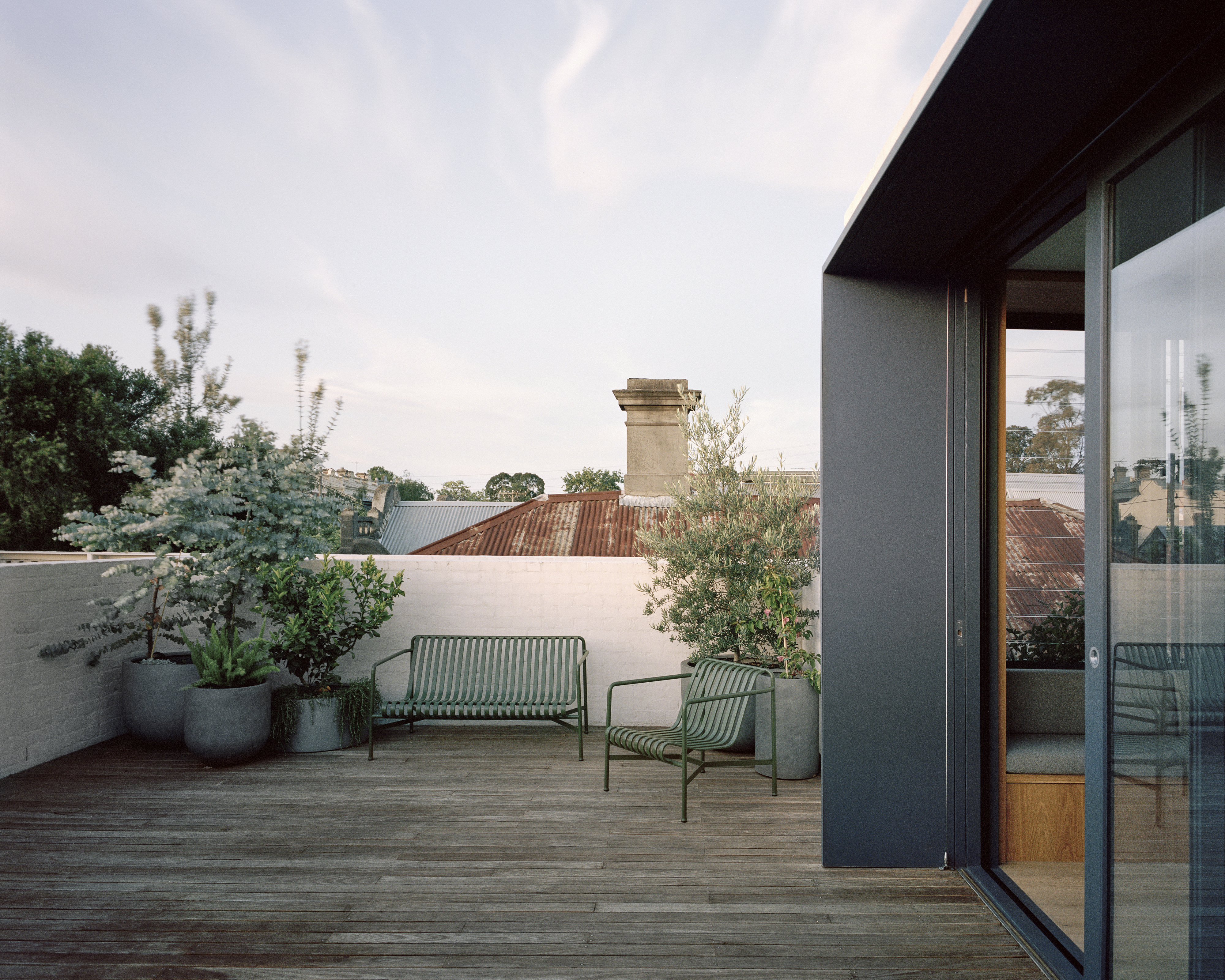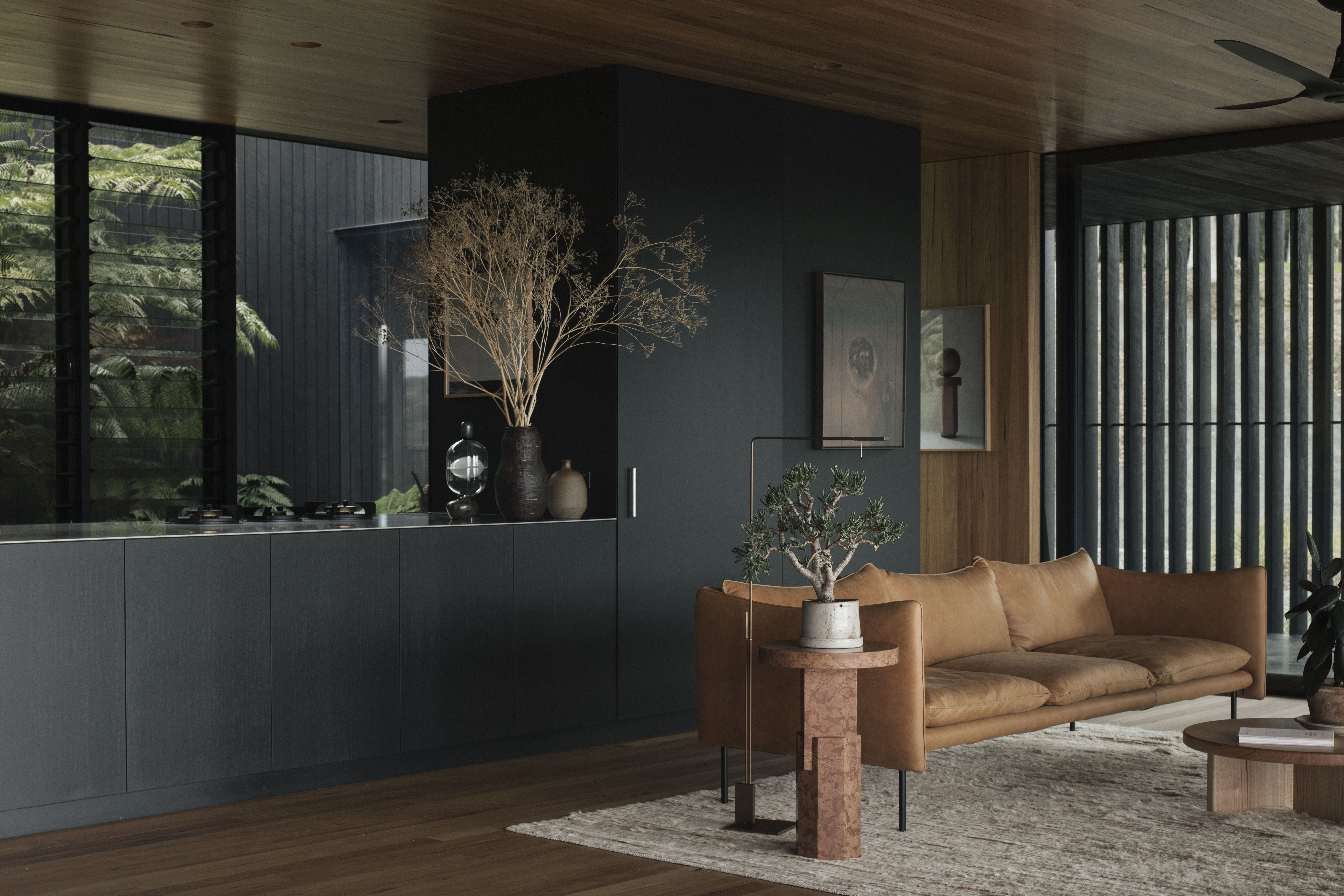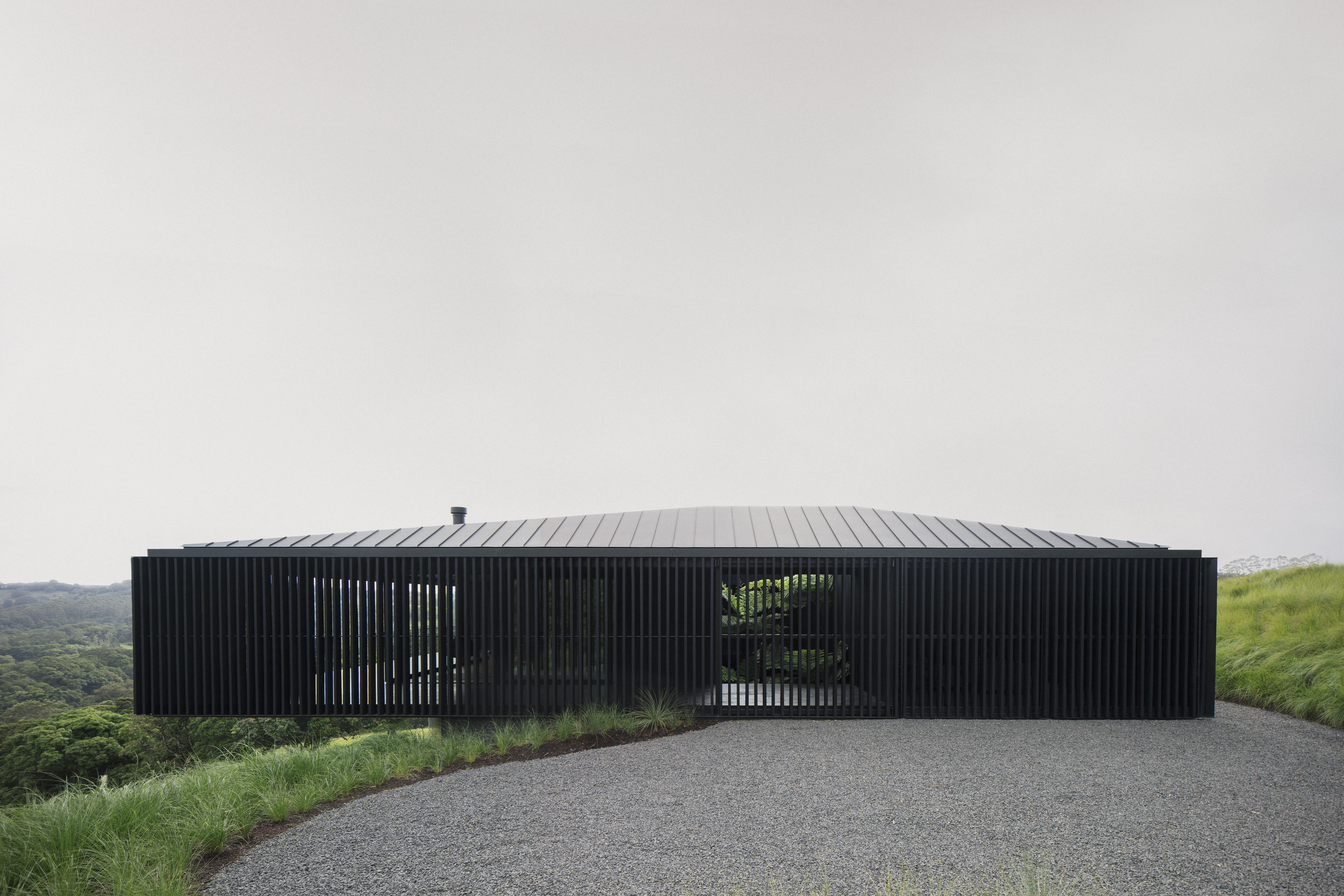 New House Under 200 Square Metres
Winner: Three House by John Ellway (Paddington, QLD)
What the judges said: "Three House reposes easily in its treed, undulating inner-Brisbane suburban setting. It is without pomp or grandeur, yet beneath the surface lies a compelling logic. The 197-square-metre house is potentially three homes: a primary house, a studio and a granny flat or teenager's retreat."
"Built from low embodied energy materials, adaptable and affordable: this is an architecture we can all learn from. Three House is informal yet elegant, rambling yet constrained; an easy Australian house."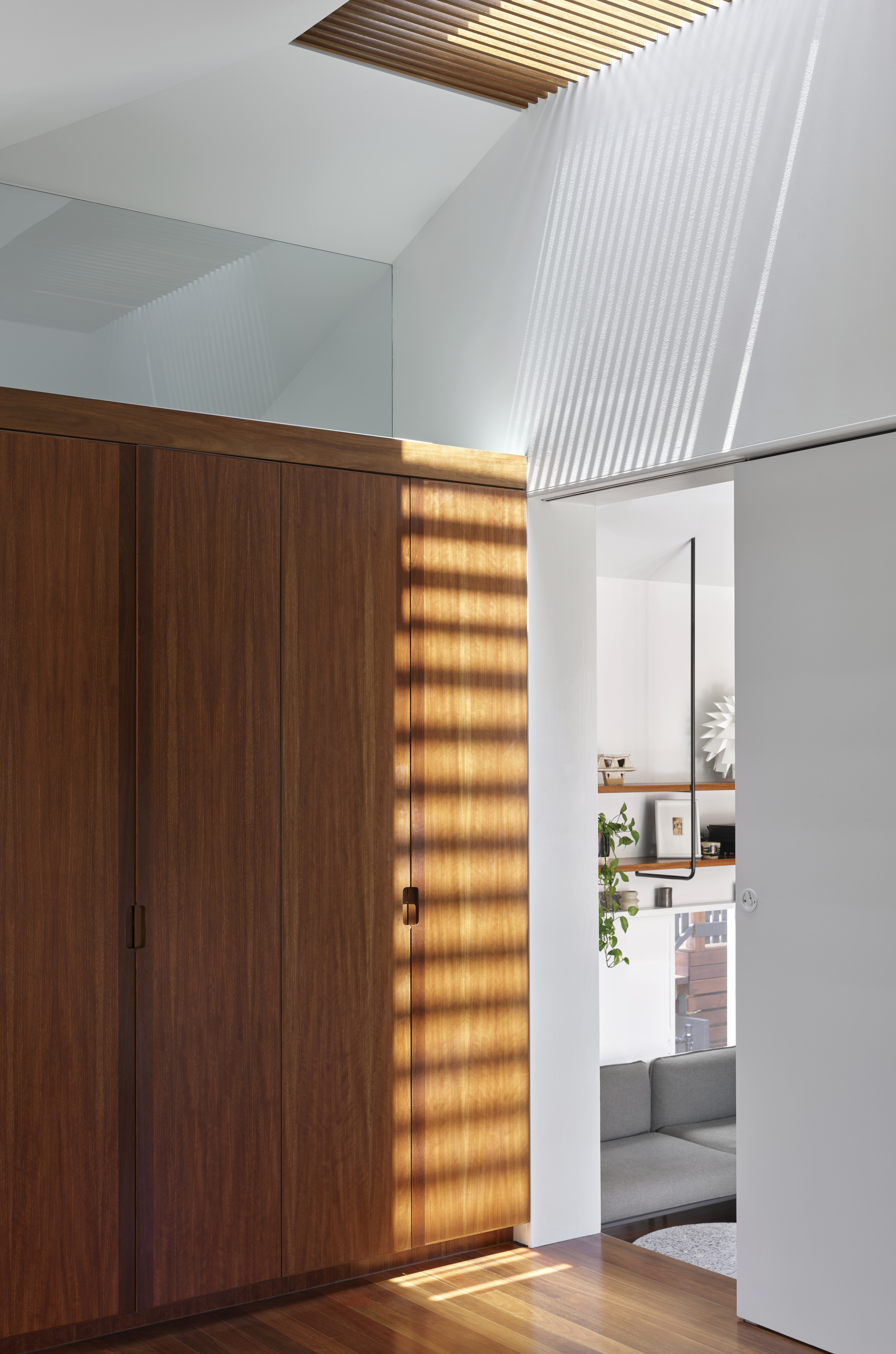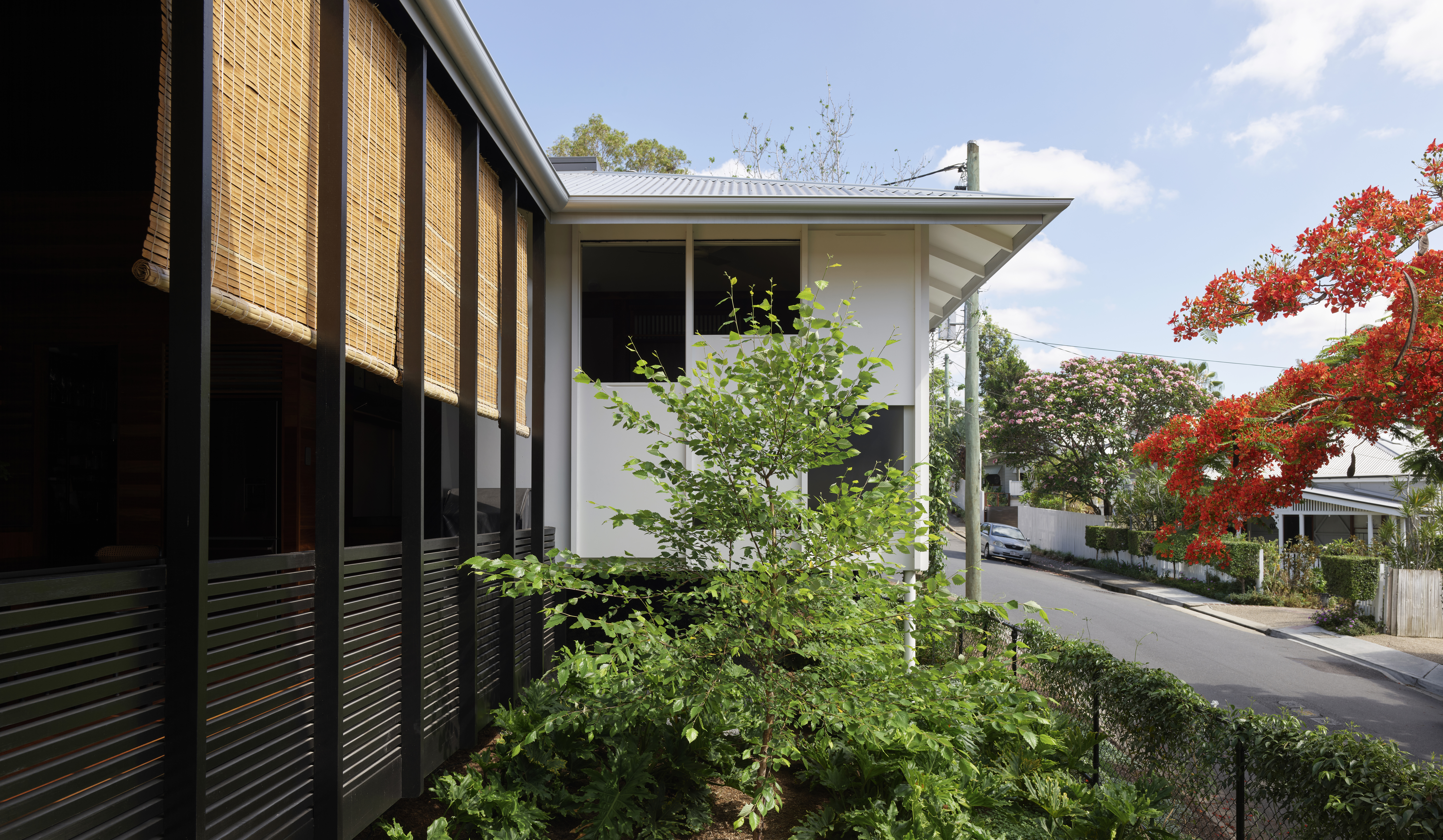 House Alternations and Addition Over 200 Square Metres
Winner: Highgate Park House by Vokes and Peters (Highgate Hill, QLD)
What the judges said: "This Brisbane home has a civic presence that contributes to its park-side locale. The new additions translate the form and scale of the original weatherboard cottage with a robust materiality that is fitting of both the heritage of one of the owners and the migrant history of the neighbourhood."
"This thoughtful project takes advantage of its site, not only for the benefit of the young family who lives there but also for the enrichment of the immediate neighbourhood."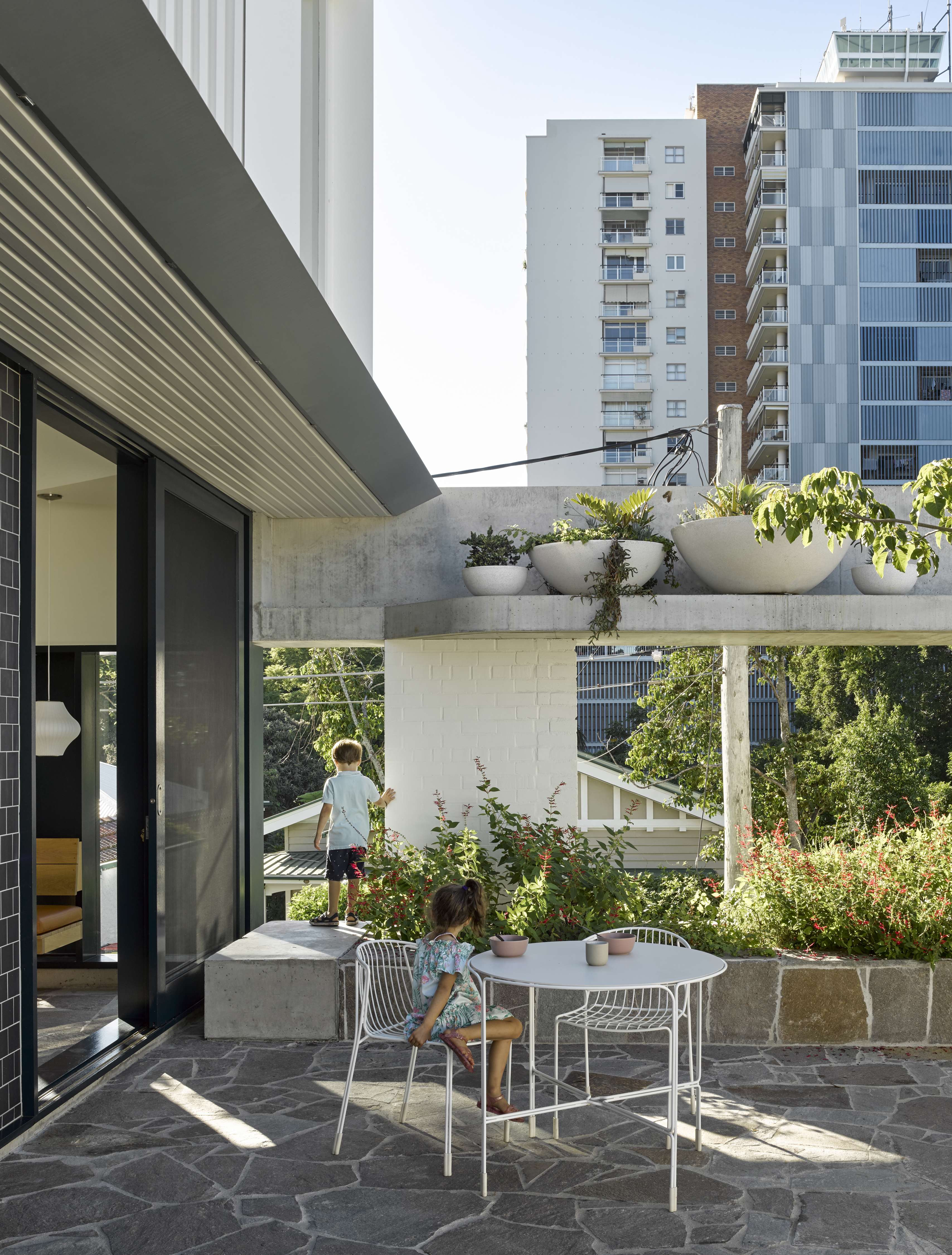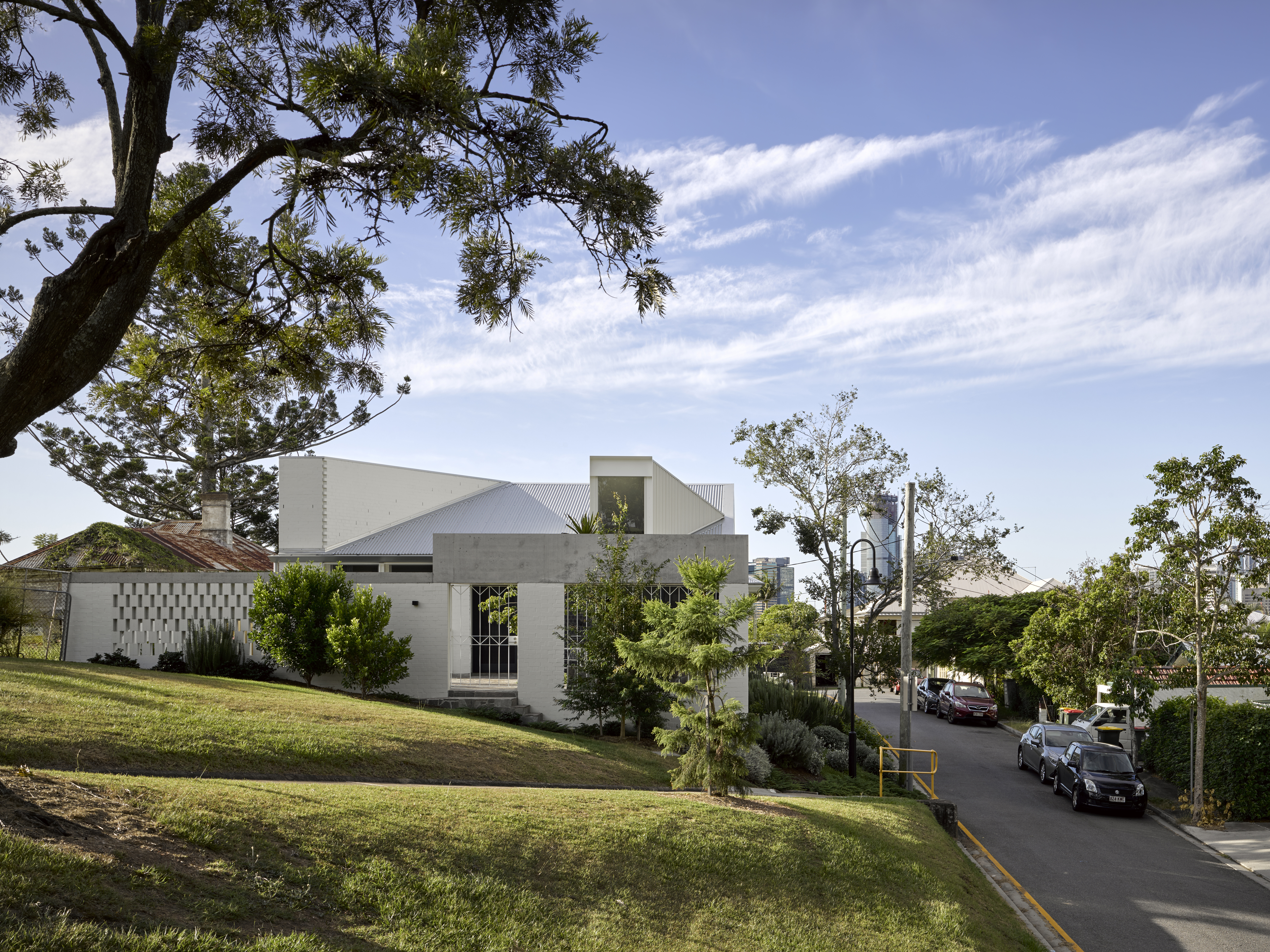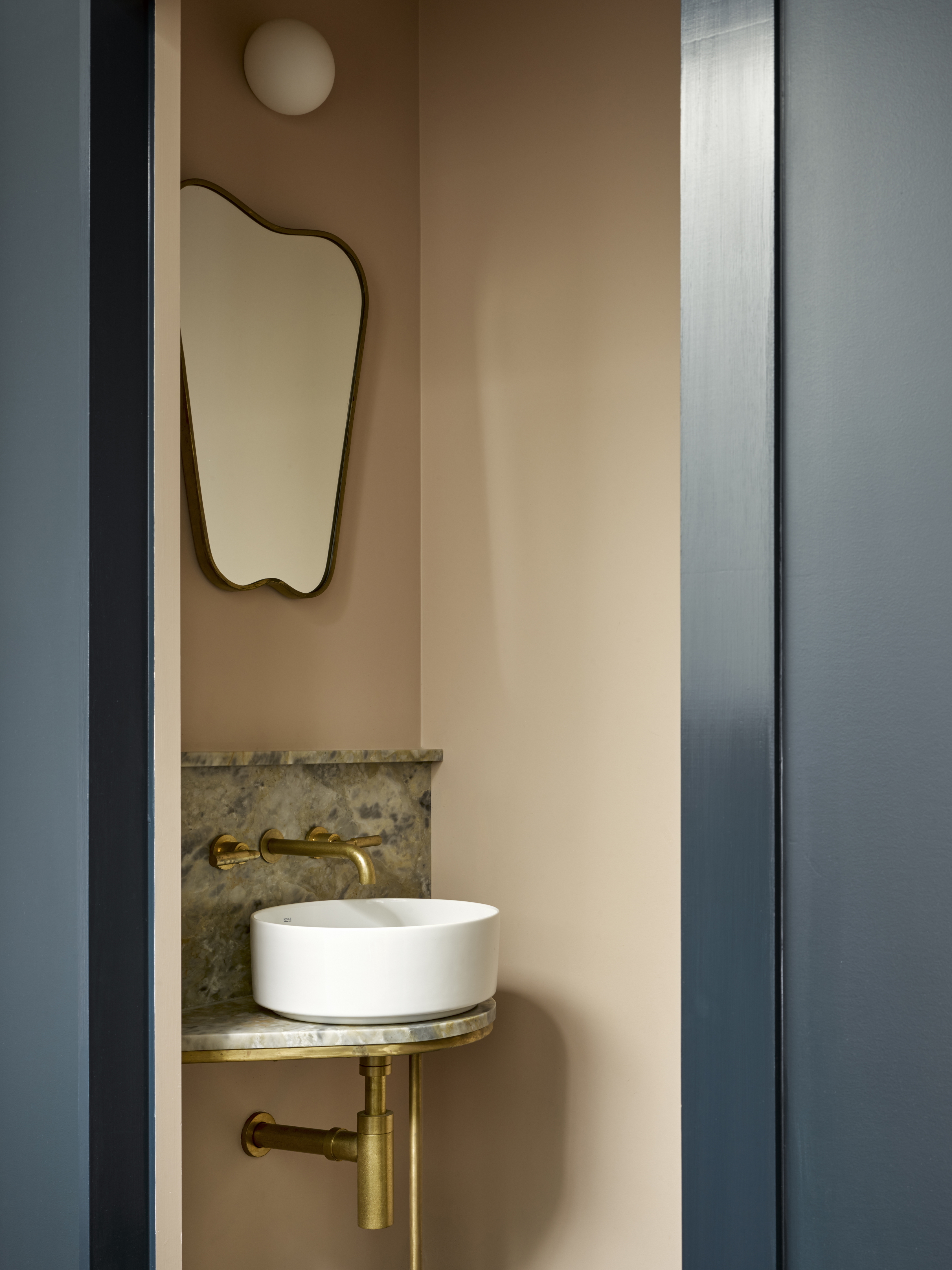 House Alternations and Addition Under 200 Square Metres
Annerley House by Zuzana and Nicholas (Annerley, QLD)
What the judges said: "Annerley House is a joyful addition to a Brisbane cottage, a transformation that demonstrates the effectiveness of thoughtful architecture at any scale within our suburbs. Zuzana and Nicholas has shunned the single-room, open-plan rear addition in favour of making a delightful series of indoor and outdoor rooms. This whole-of-site approach acknowledges the traditional planning arrangement of the cottage and establishes a contemporary response to the garden, within limited means."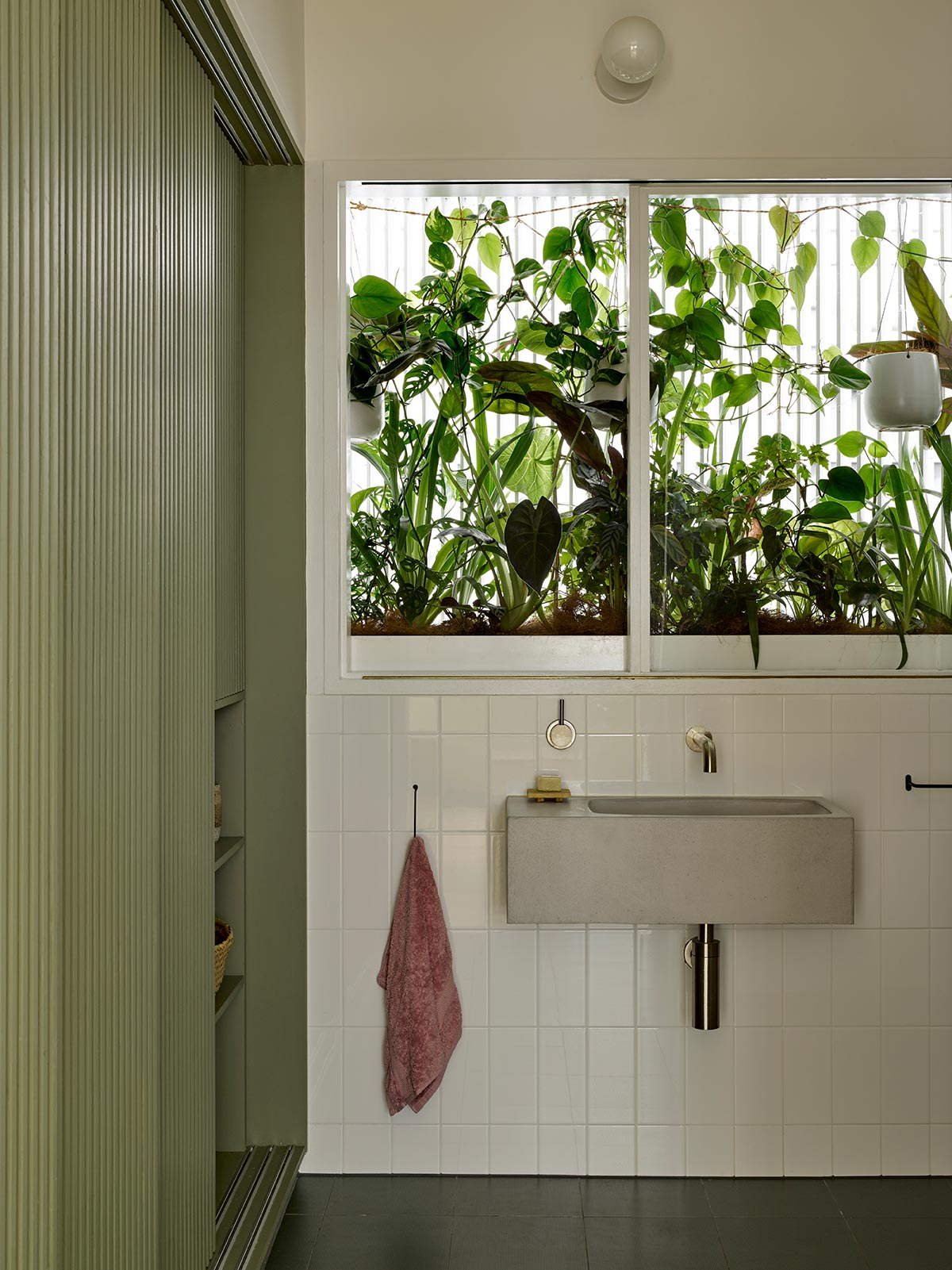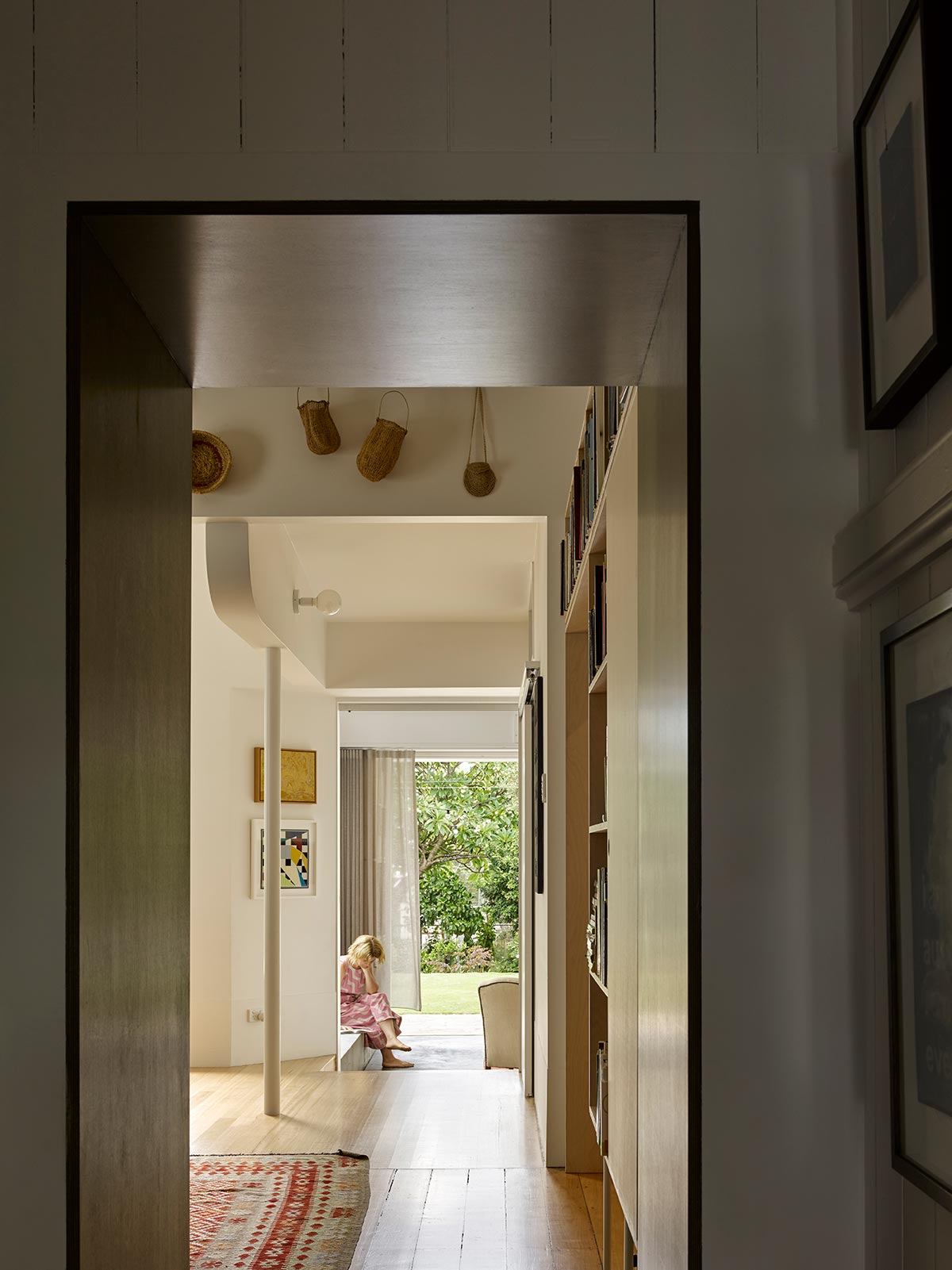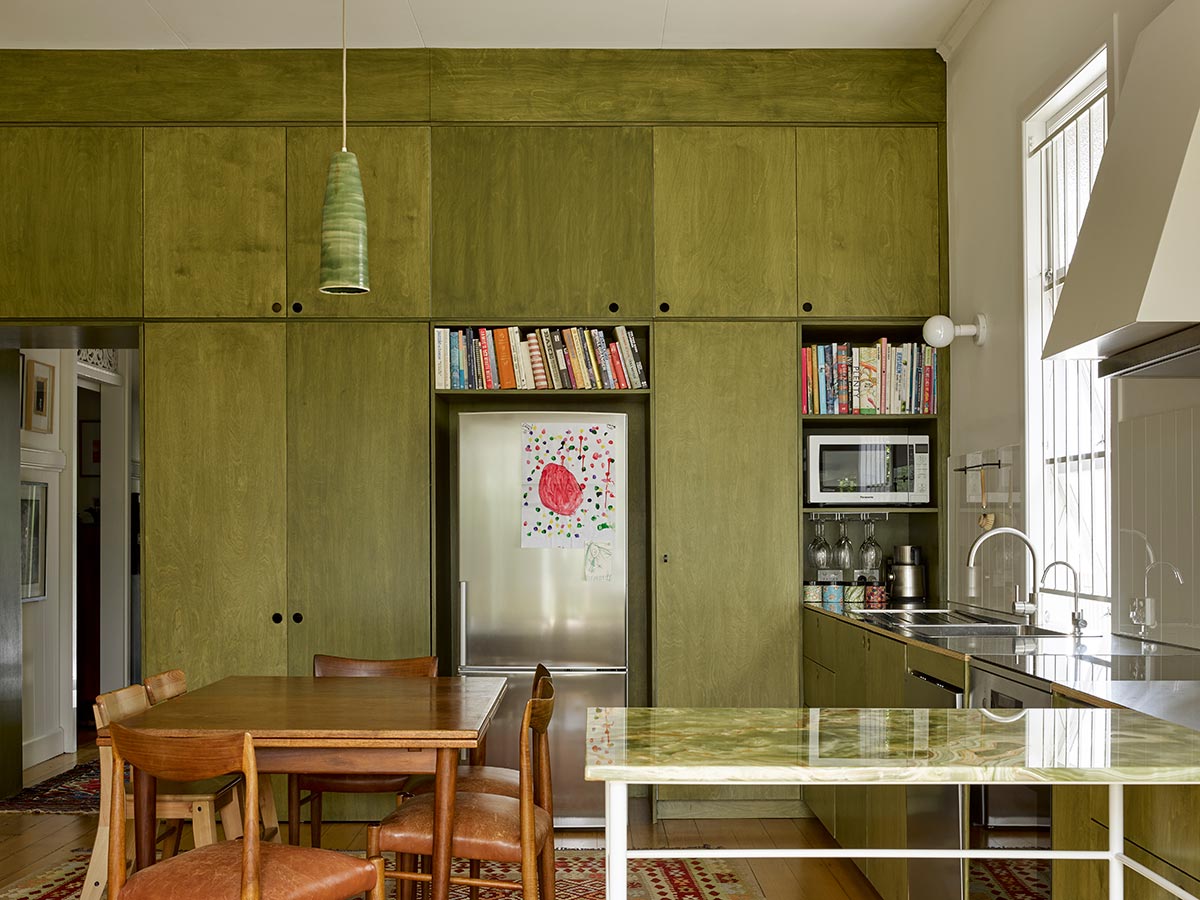 Apartment or Unit
Joint winner: Brunswick Apartment by Murray Barker and Esther Stewart (Brunswick, VIC)
What the judges said: "A frequently overlooked and neglected apartment typology in many Australian cities, the 1960s brick walk- up flat is celebrated in this joyous and elegant project. The design, a collaboration between architect Murray Barker and artist Esther Stewart, has done just enough to give the existing apartment a new life as a contemporary home. Without pastiche, the new work references the nostalgia of the 1960s with a palette of muted colours, figured stone and graphic terrazzo."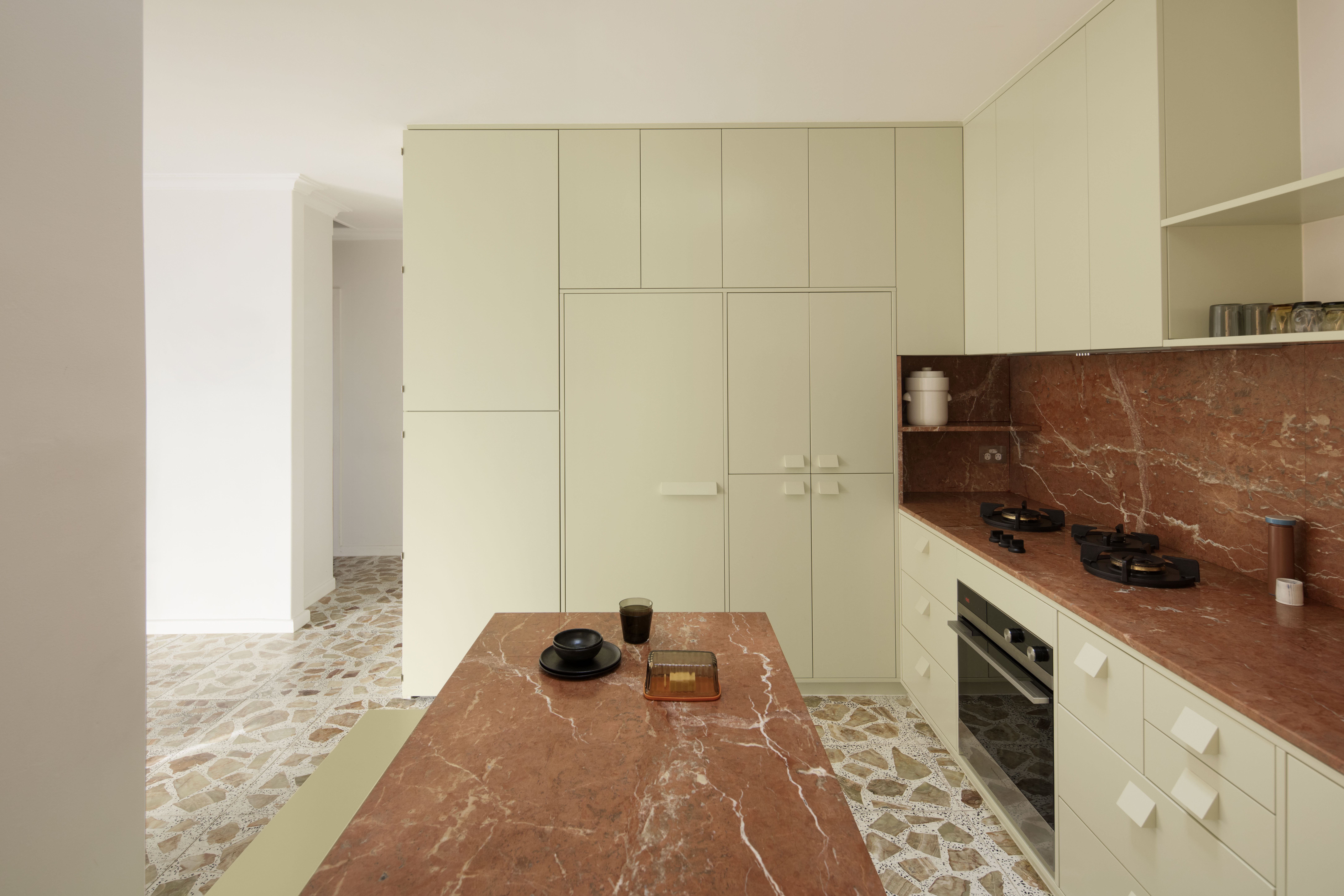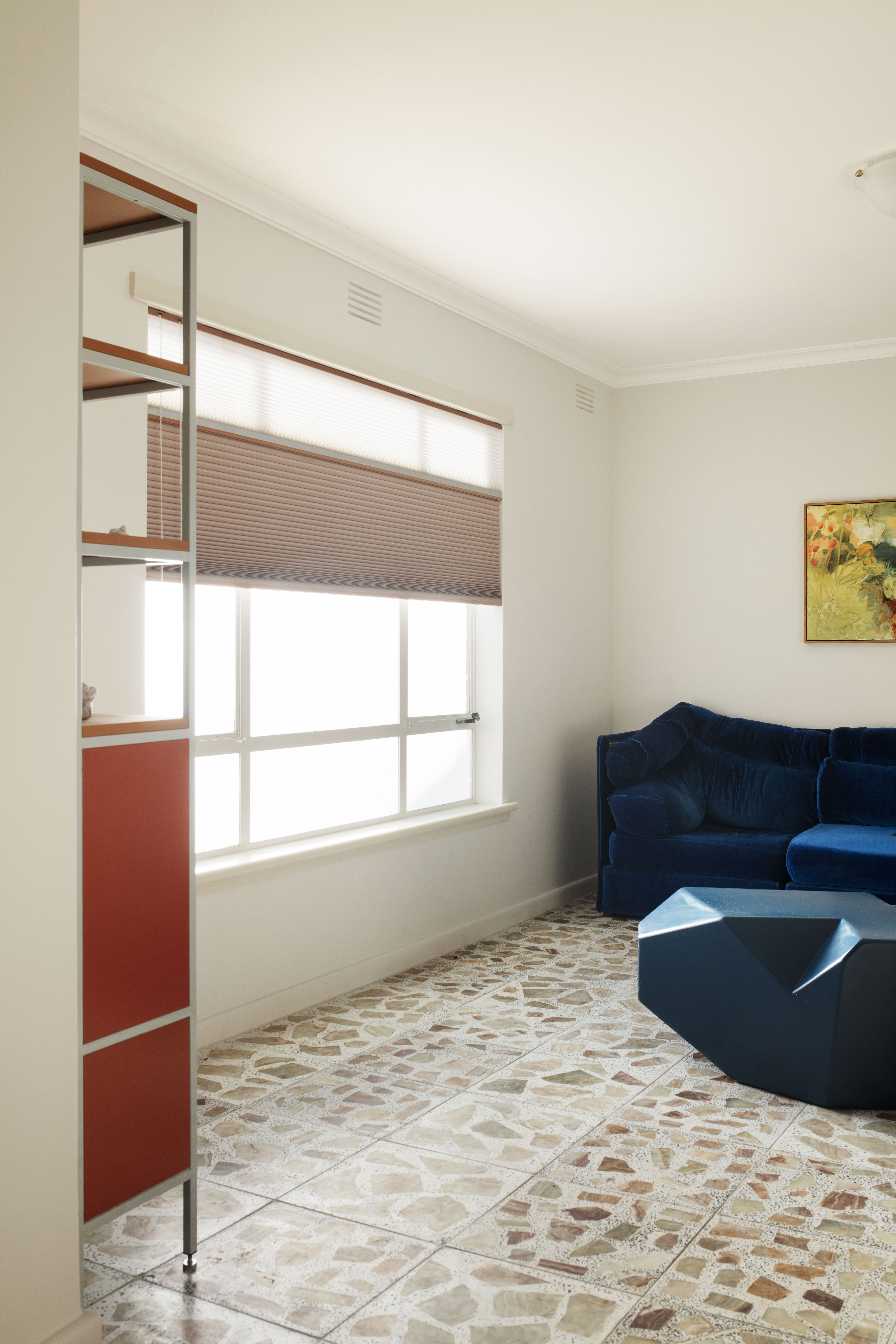 Garden or Landscape
Winner: 8 Yard House by Studio Bright with Peachy Green (Fitzroy North, VIC)
What the judges said: "Garden is everything in this home by Studio Bright, where as much design attention has been given to external spaces as it has to internal spaces. Set on an inner-urban site in Melbourne's north, this home is punctured by a series of eight yards, each with a different mood and function, some hardscaped and others softscaped. Working closely with landscape design studio Peachy Green, the architect has carefully choreographed the way each of these courtyards is experienced from within the home."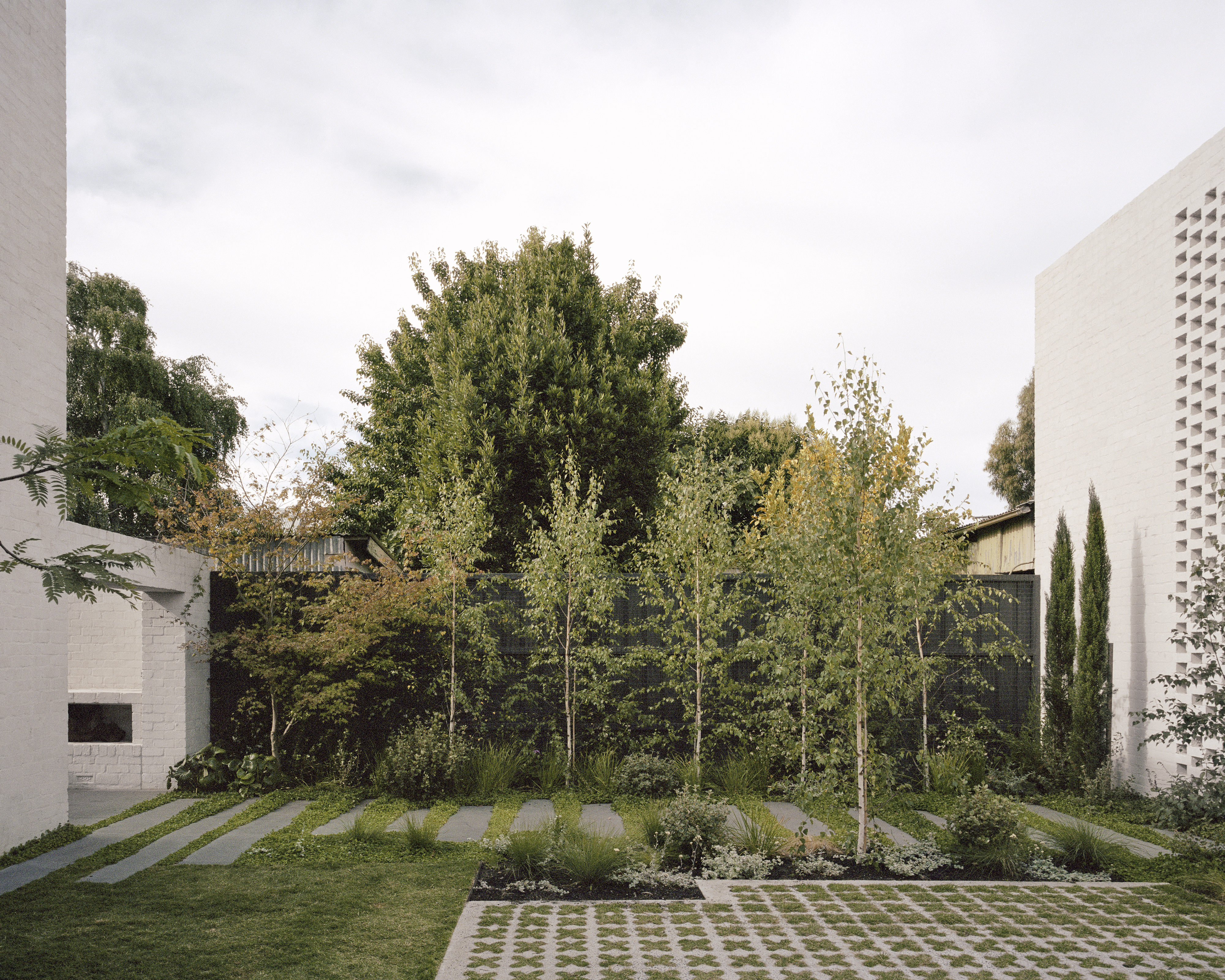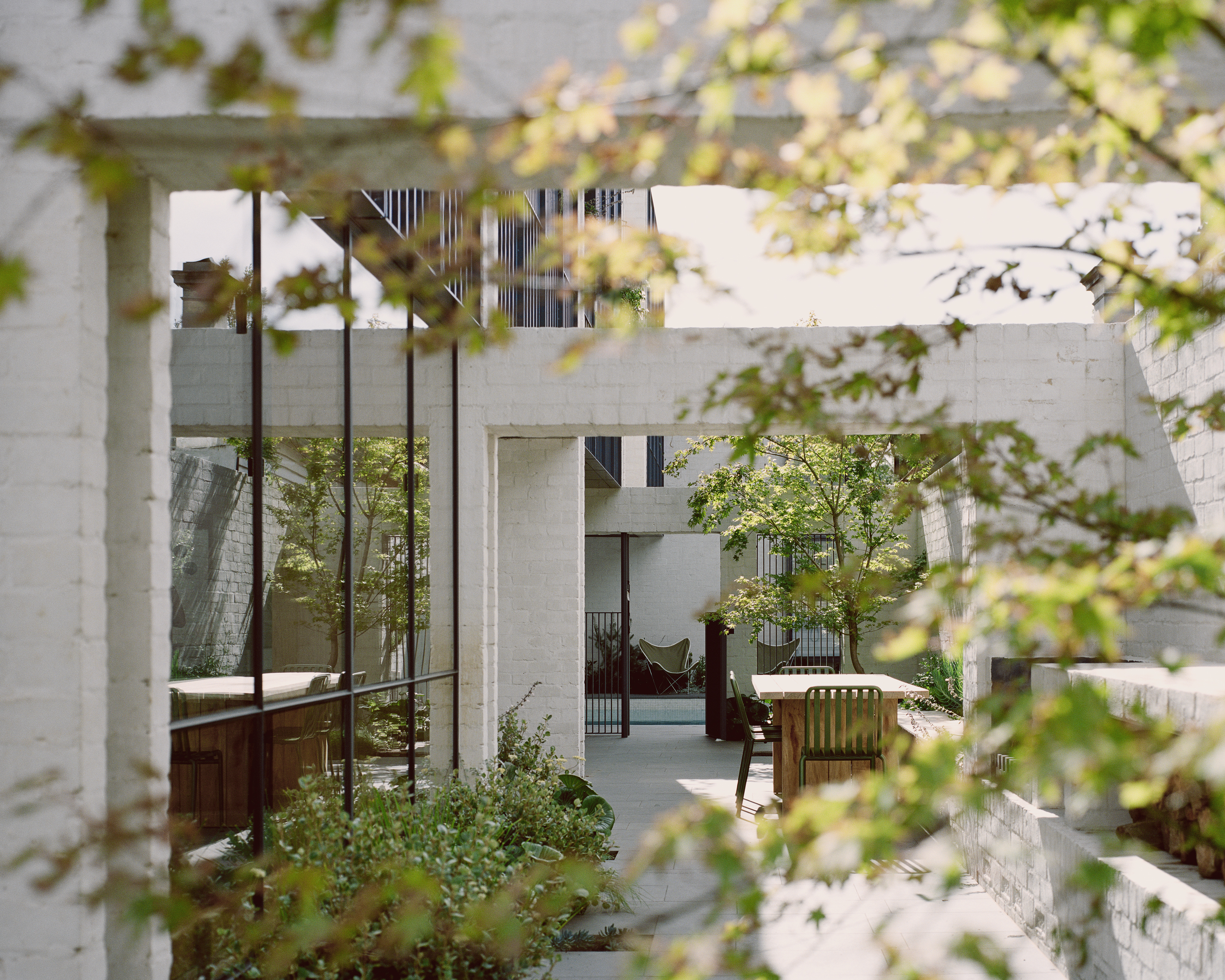 House In A Heritage Context
Joint winner: The Hat Factory by Welsh and Major (Newtown, NSW) and SRG House by Fox Johnston (Balmain, NSW)
What the judges said about The Hat Factory: "The Hat Factory by Welsh and Major has a colourful past. The building, most recently partially derelict after fire and its use as a notorious squat, is an important feature that anchors locally listed Hollis Park in Newtown. The brief to create a pair of flexible, contemporary residences could have erased history but instead has enriched it. The private residences acknowledge existing social attachment to the place and add a readable new layer. This public gesture is made more generous in the absence of a heritage listing or any requirement for the built fabric to be retained."
What the judges said about SRG House: "SRG House by Fox Johnston comes with an impressive architectural pedigree. The locally significant 1970s semi in Balmain is one of a pair formerly owned by eminent architect Sir Roy Grounds and his son Marr, an architect, lecturer and sculptor. Marr commissioned architect Stuart Whitelaw to design the two houses, and this semi was used by Roy as his Sydney pied- à-terre. As may be expected, the bones were excellent and the Balmain views were stunning. However, time had intervened and the original treehouse concept had been altered."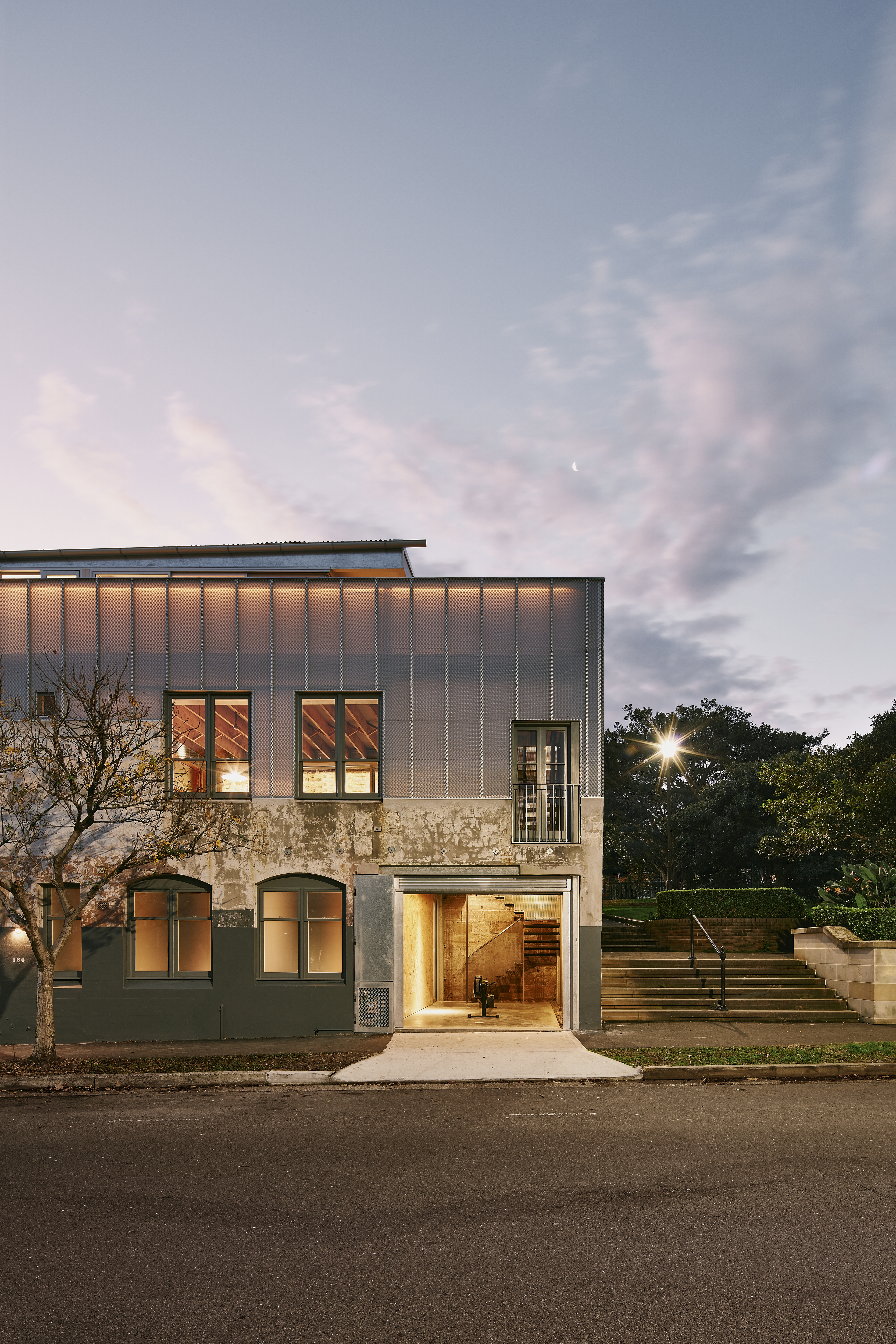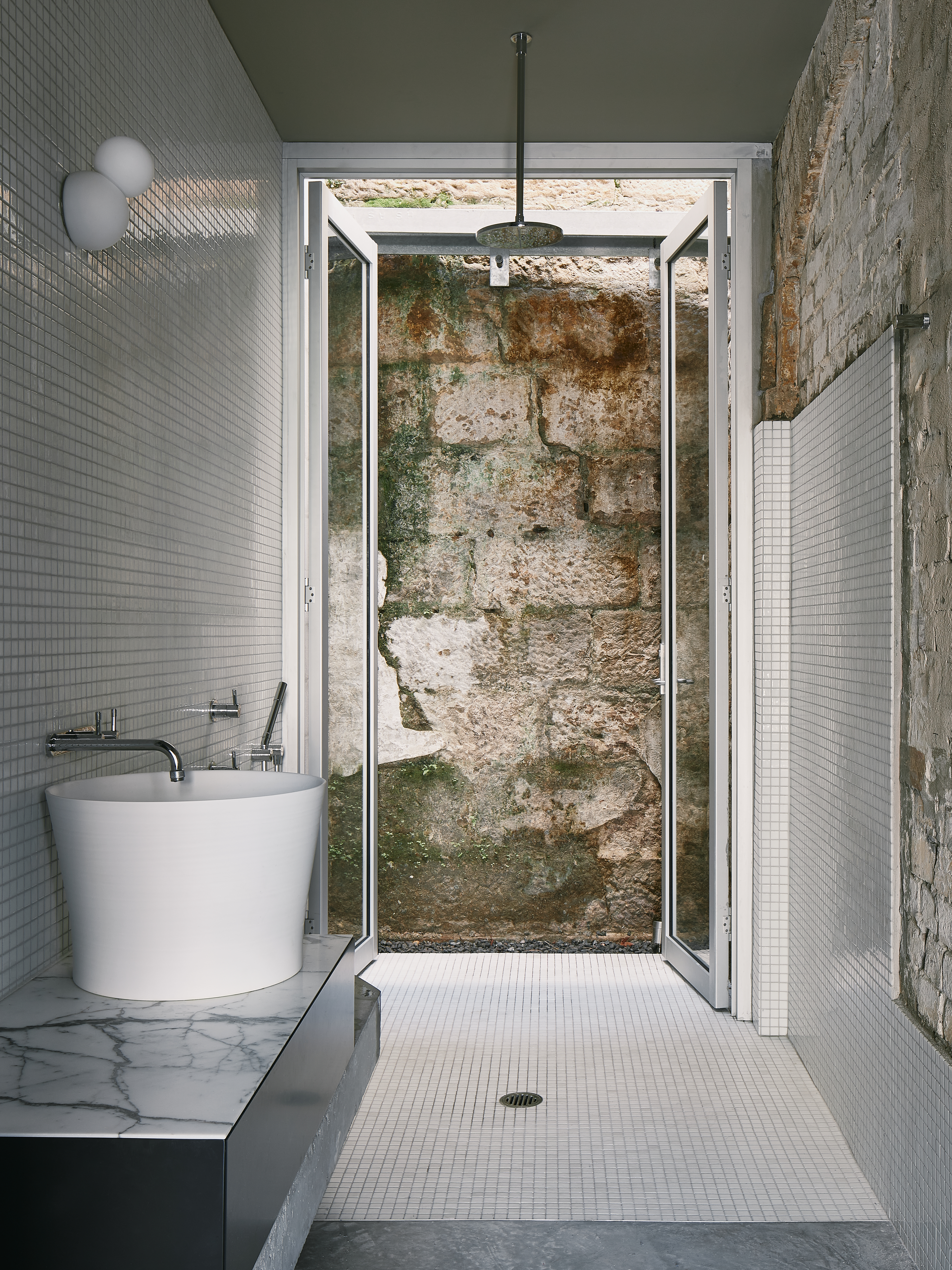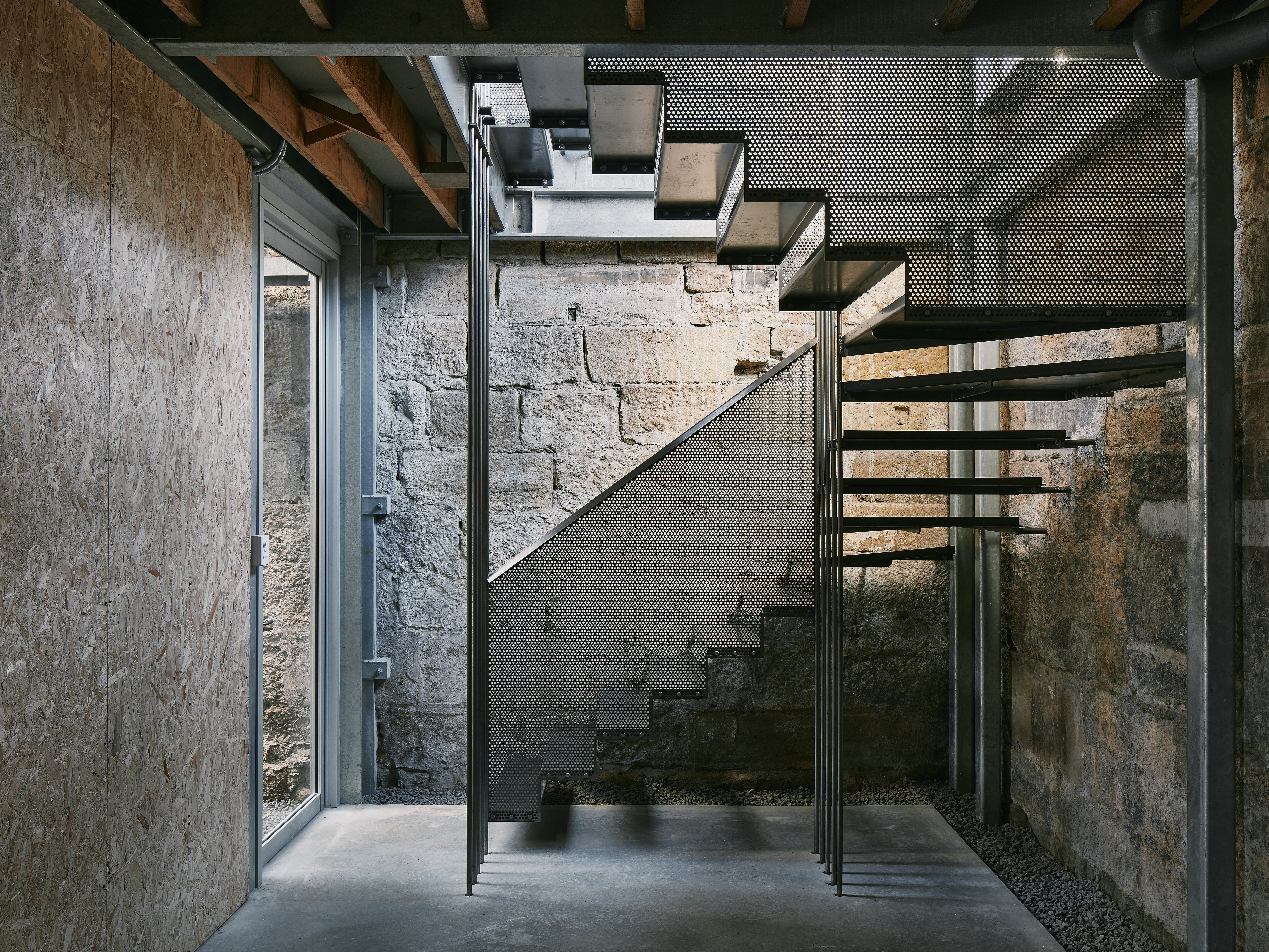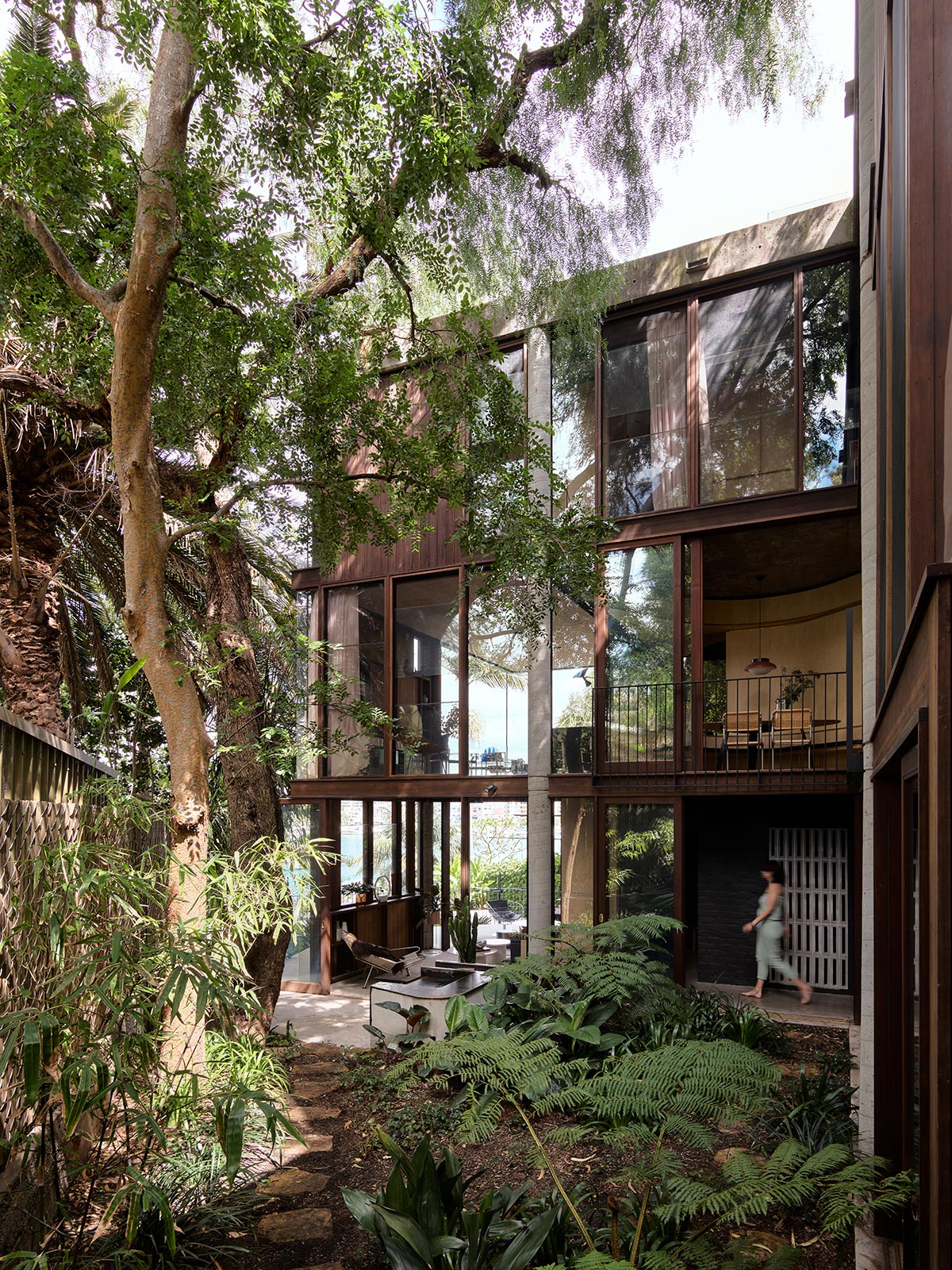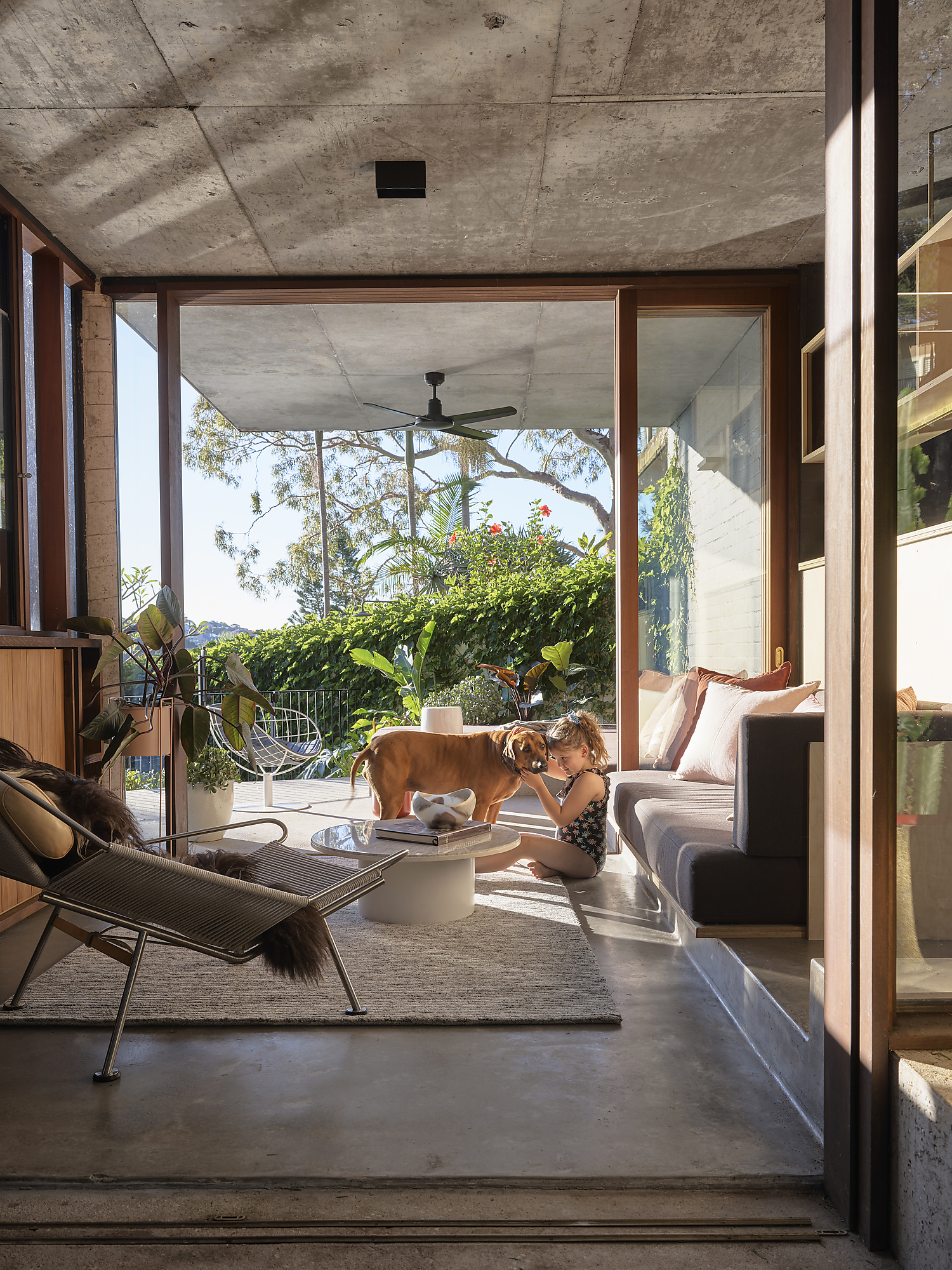 Sustainability
Winner: Night Sky by Peter Stutchbury Architecture (Blackheath, NSW)
What the judges said: "Night Sky by Peter Stutchbury Architecture is a modest home; unique, sustainable, biophilic and fit for purpose. It produces all its own energy, collects its own water, is made in large part out of recycled materials, connects to its local context and uses low-toxic finishes and fittings. Low-water gardens are planted with drought- tolerant indigenous species that support local biodiversity. Additionally, the house is fully accessible, designed to enable its occupant, who lives with a disability, to feel connected and at ease."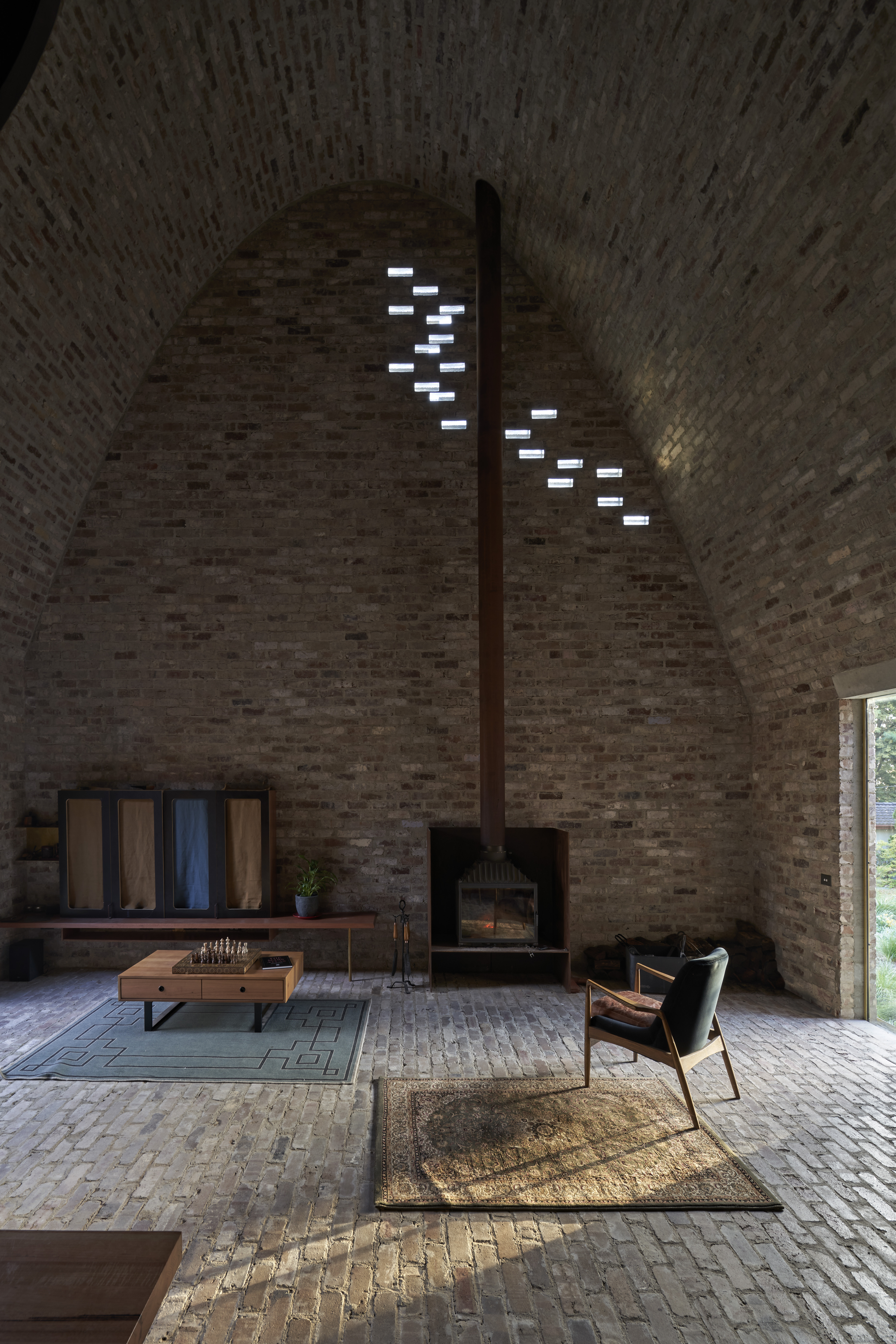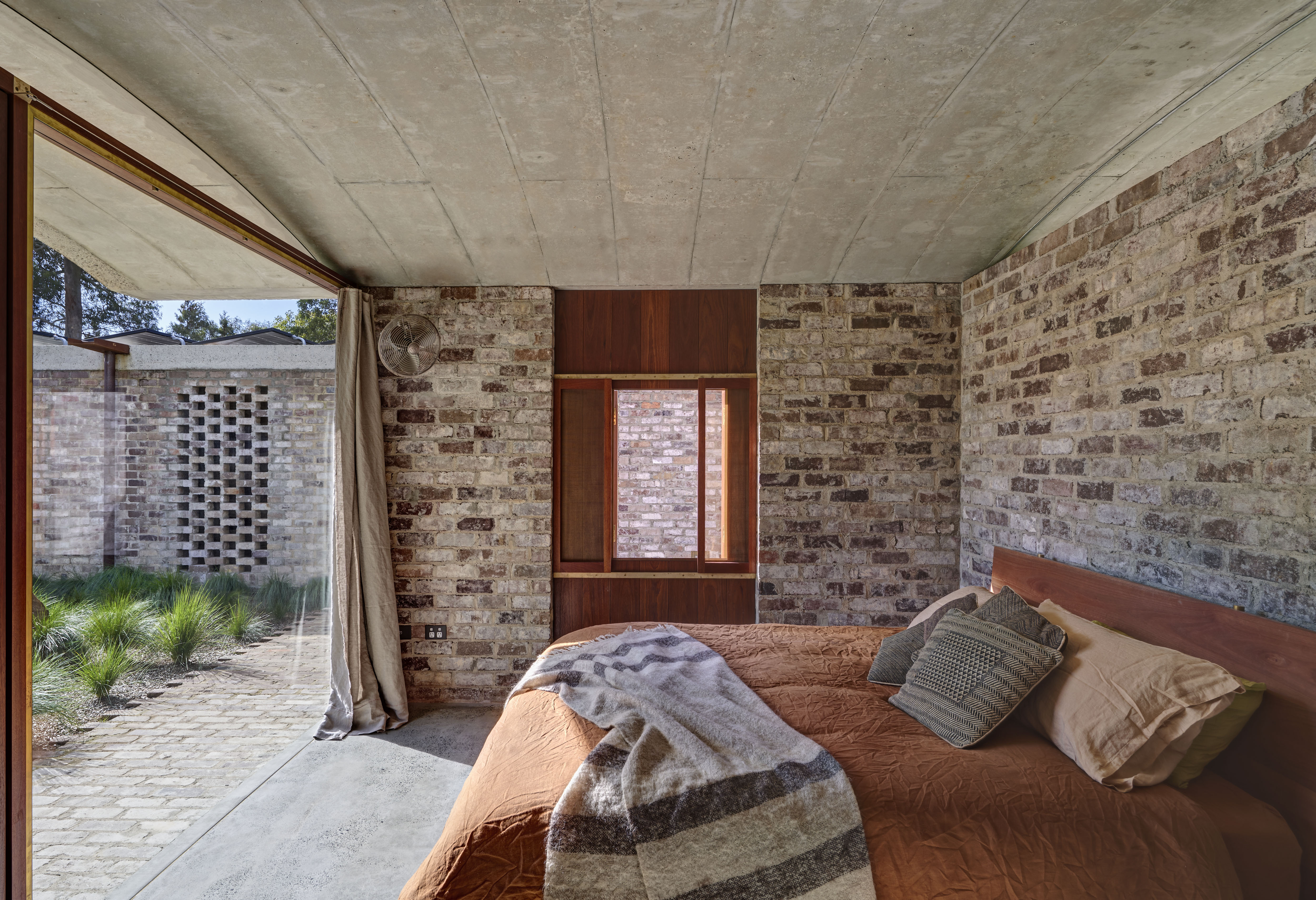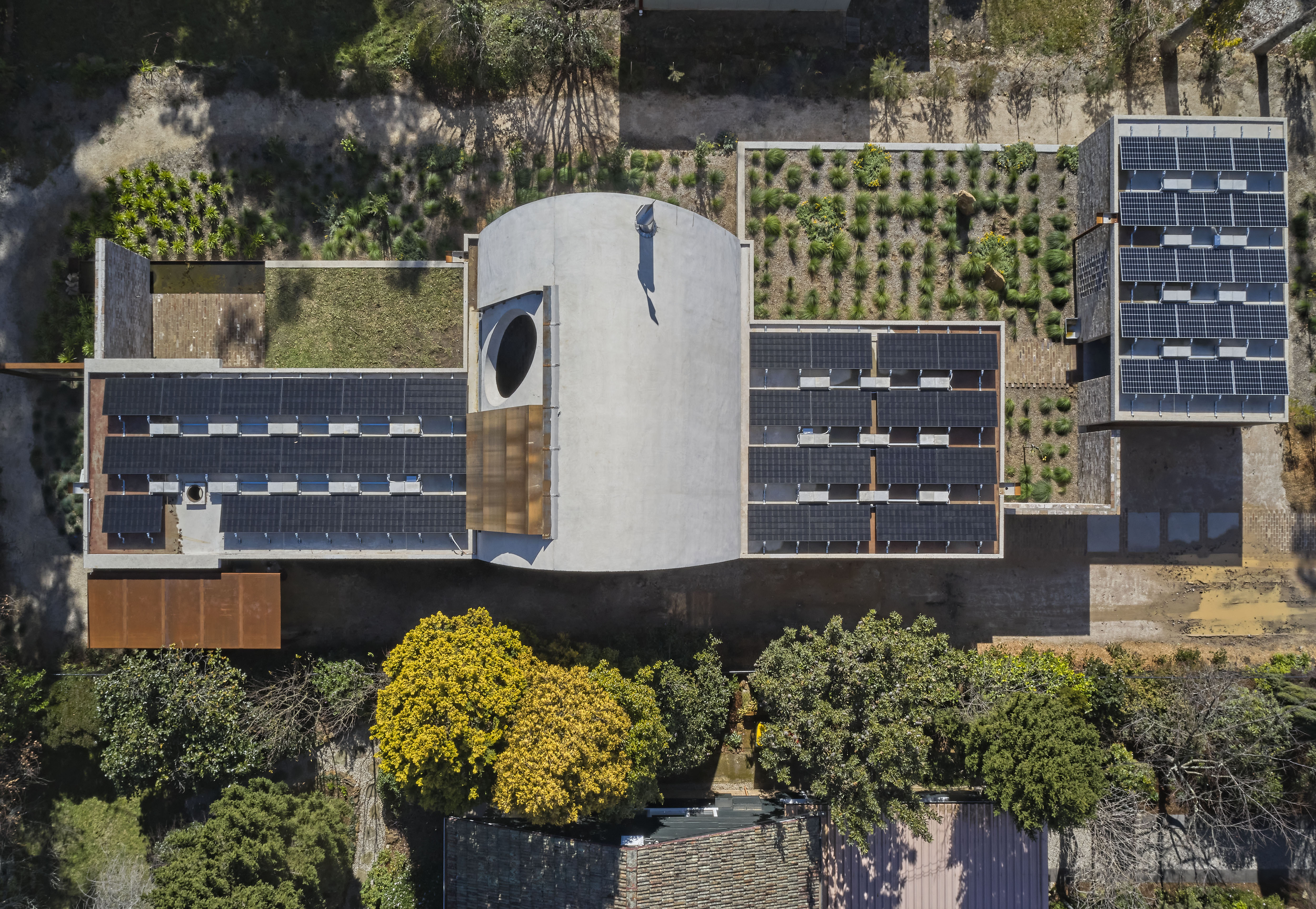 Emerging Architecture Practice
Joint winner: Curious Practice and Other Architects
What the judges said about Curious Practice: "The practice aspires to produce work that has the highest regard for the community in which it is made, resulting in unassuming yet delightful homes; homes that offer neighbourliness and connectivity to our streets and public places.
As testament to this aspiration, the jury found a prolific portfolio of houses that shun profligate spatial and material choices, and are instead imbued with intelligence, innovation and, of course, curiosity."
What the judges said about Other Architects: "The term "speculative housing" has become synonymous with profit generation. But, as an emerging practice, Other Architects' speculative focus is rather on generating propositions, advancing discussion and building a culture around contemporary models of housing through lectures and exhibitions – returning a focus to the inhabitants as we embrace increasingly dense living as a normative model in Australia."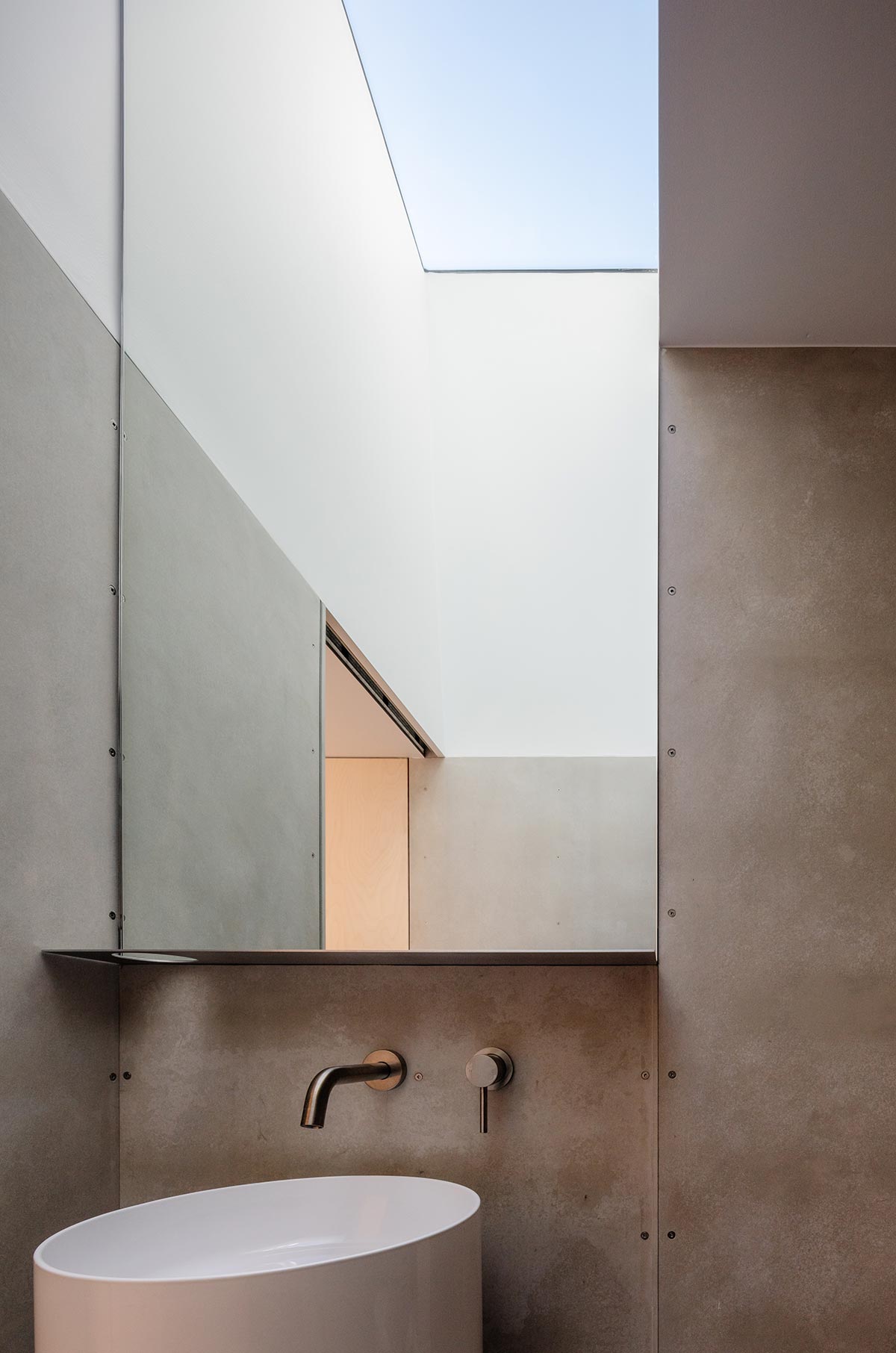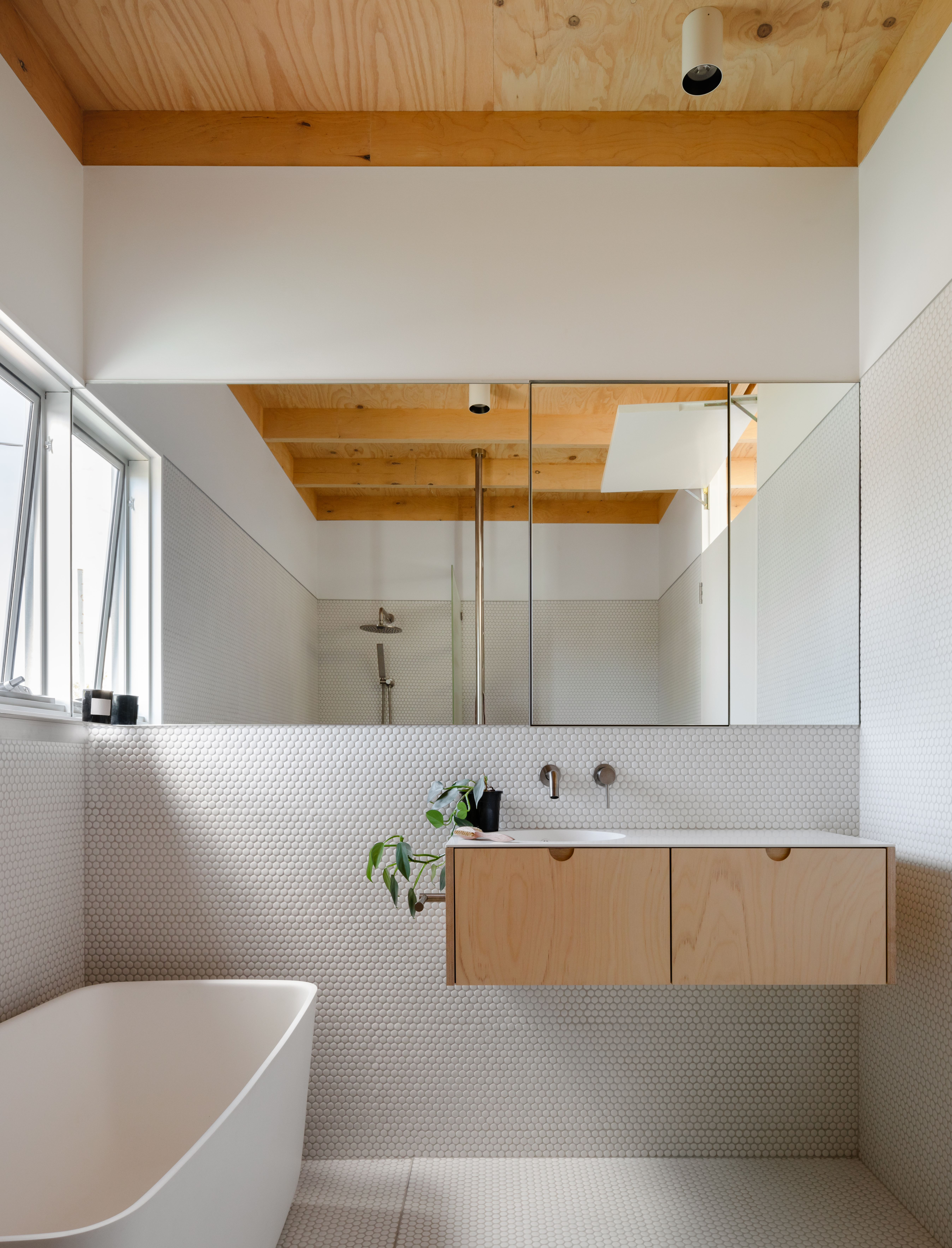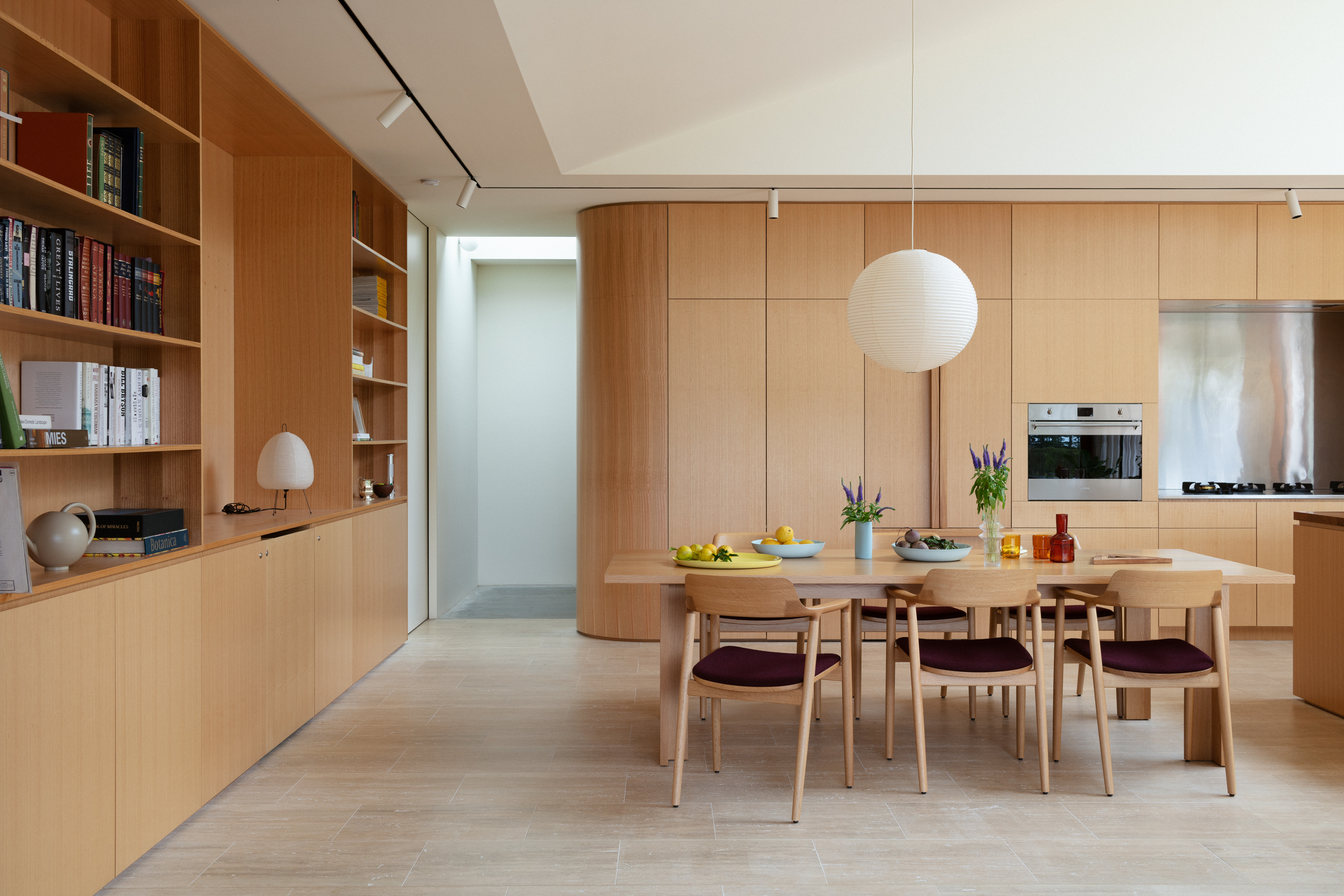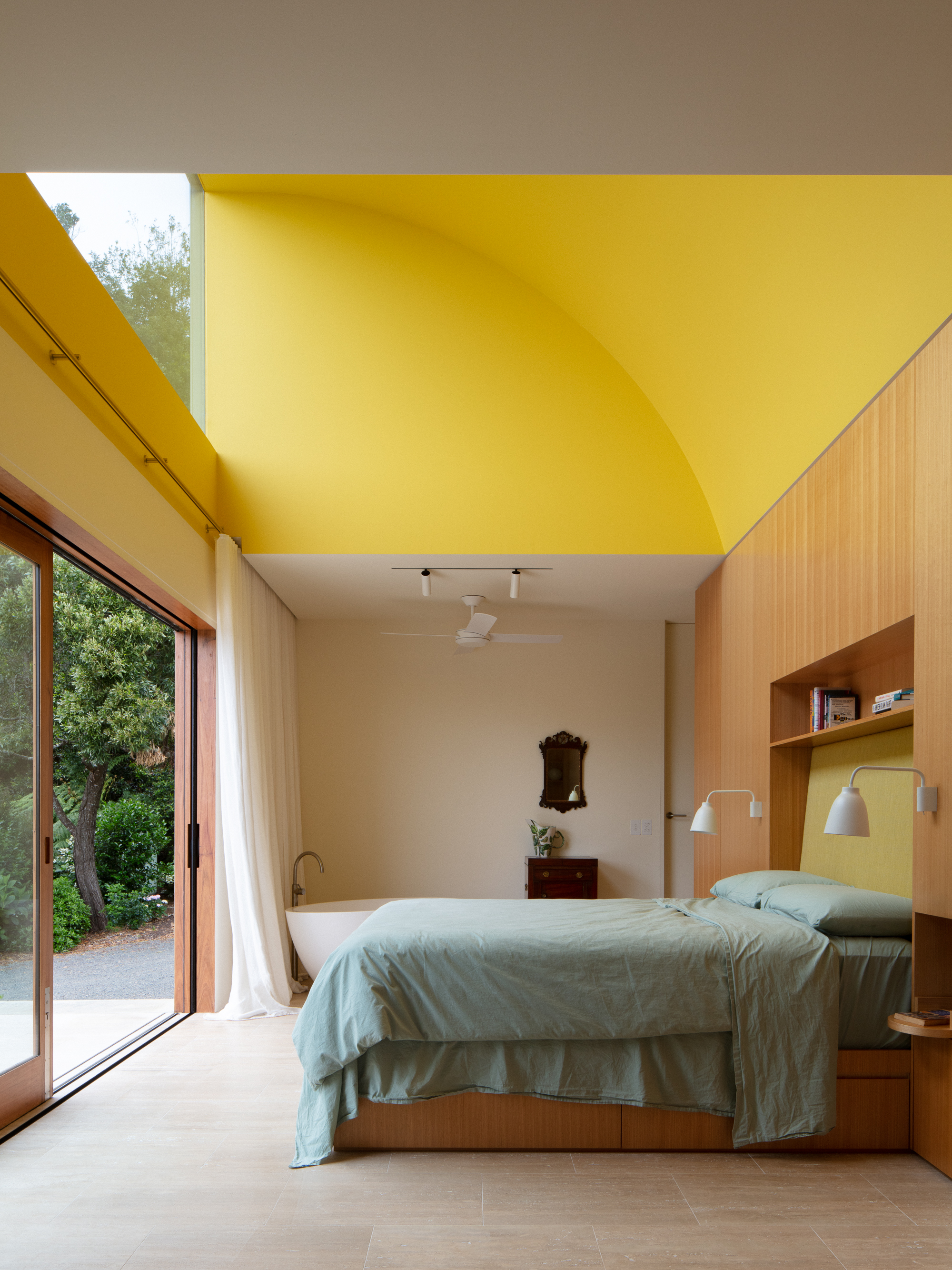 Feature Image: The Hat Factory by Welsh Major; Photography by Anthony Bashee