Interior design firm The StyleSmiths were called upon to help transform a home that had been upcycled and relocated to an area hidden among the coastal tea trees and banksias of Rye, Victoria. The aim was to design a space that would reflect its creative owner while encouraging conversations, and inspire. This is Paul's Place.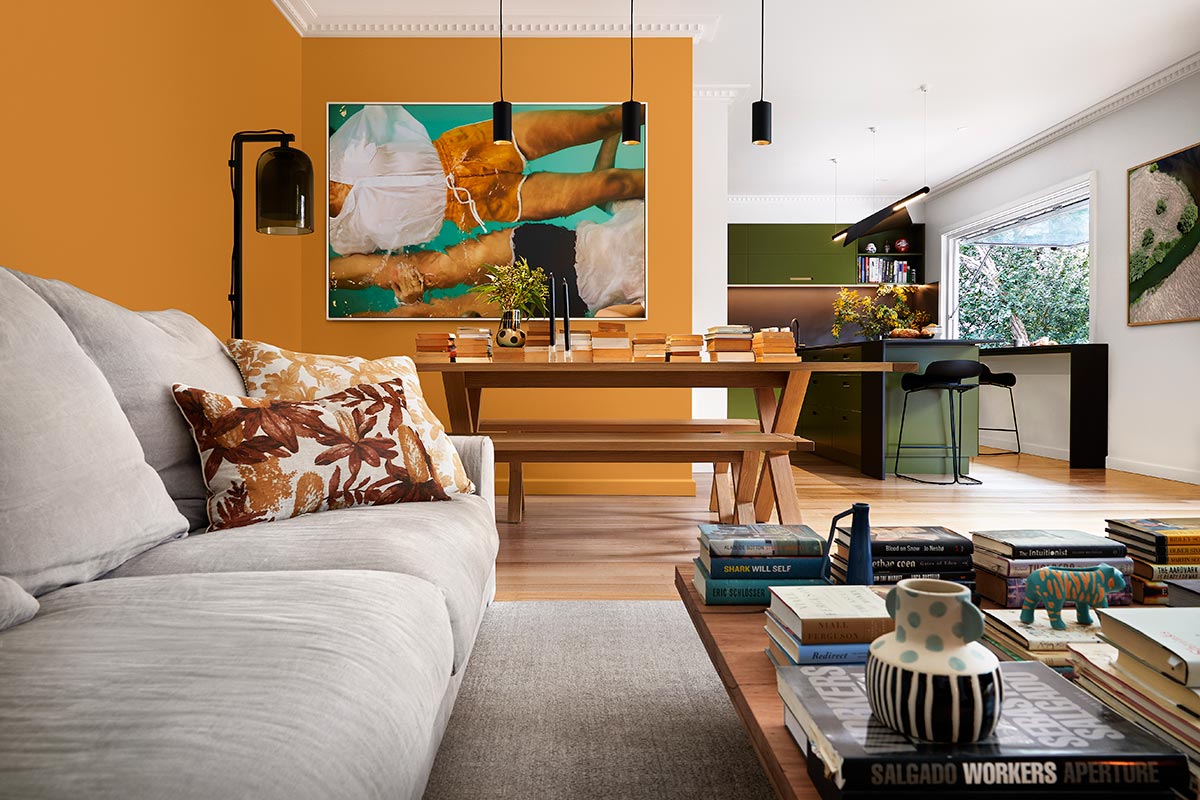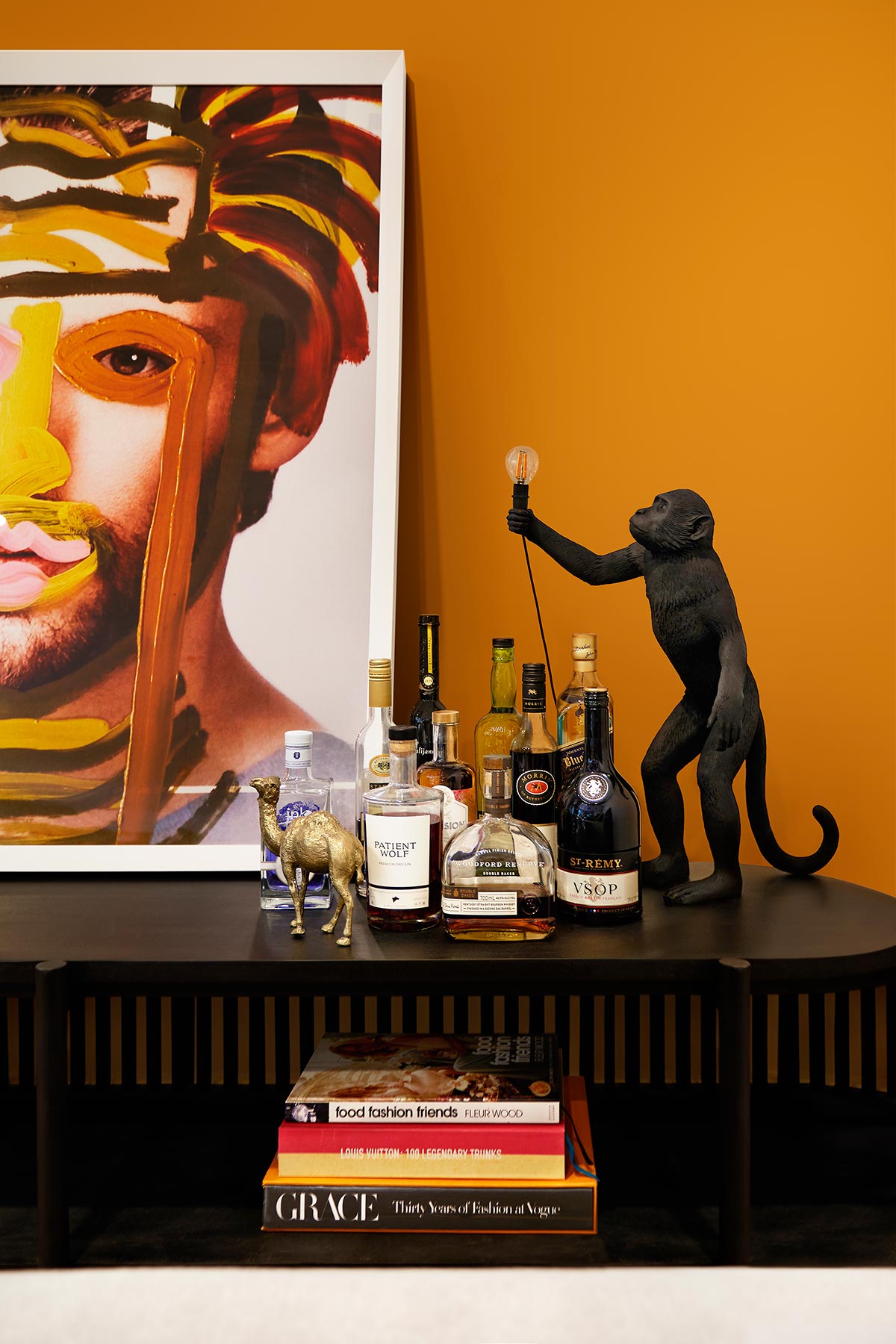 Large artworks create interesting and dynamic focal points in each room and provided an additional opportunity to add bursts of colour. These, combined with slouchy furnishings in a combination of deep and natural tones, an abundance of books and an inward-facing configuration, encourage conversation and relaxation.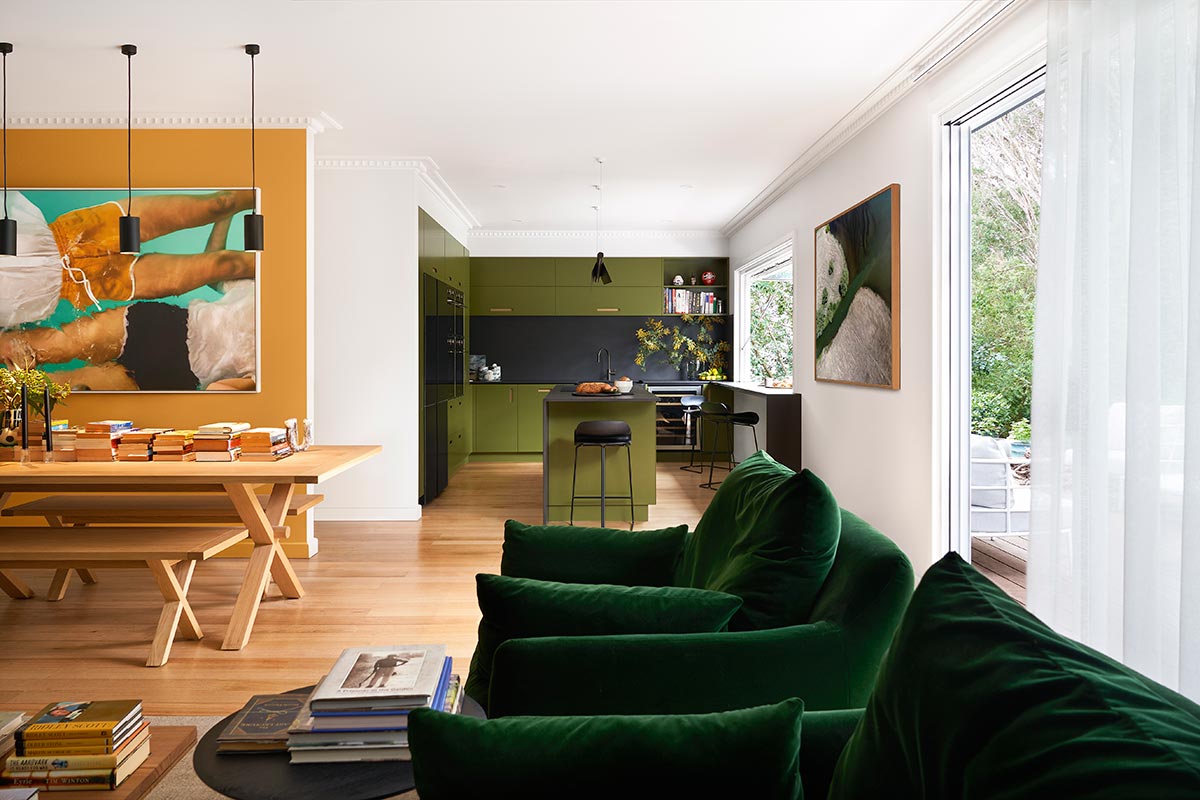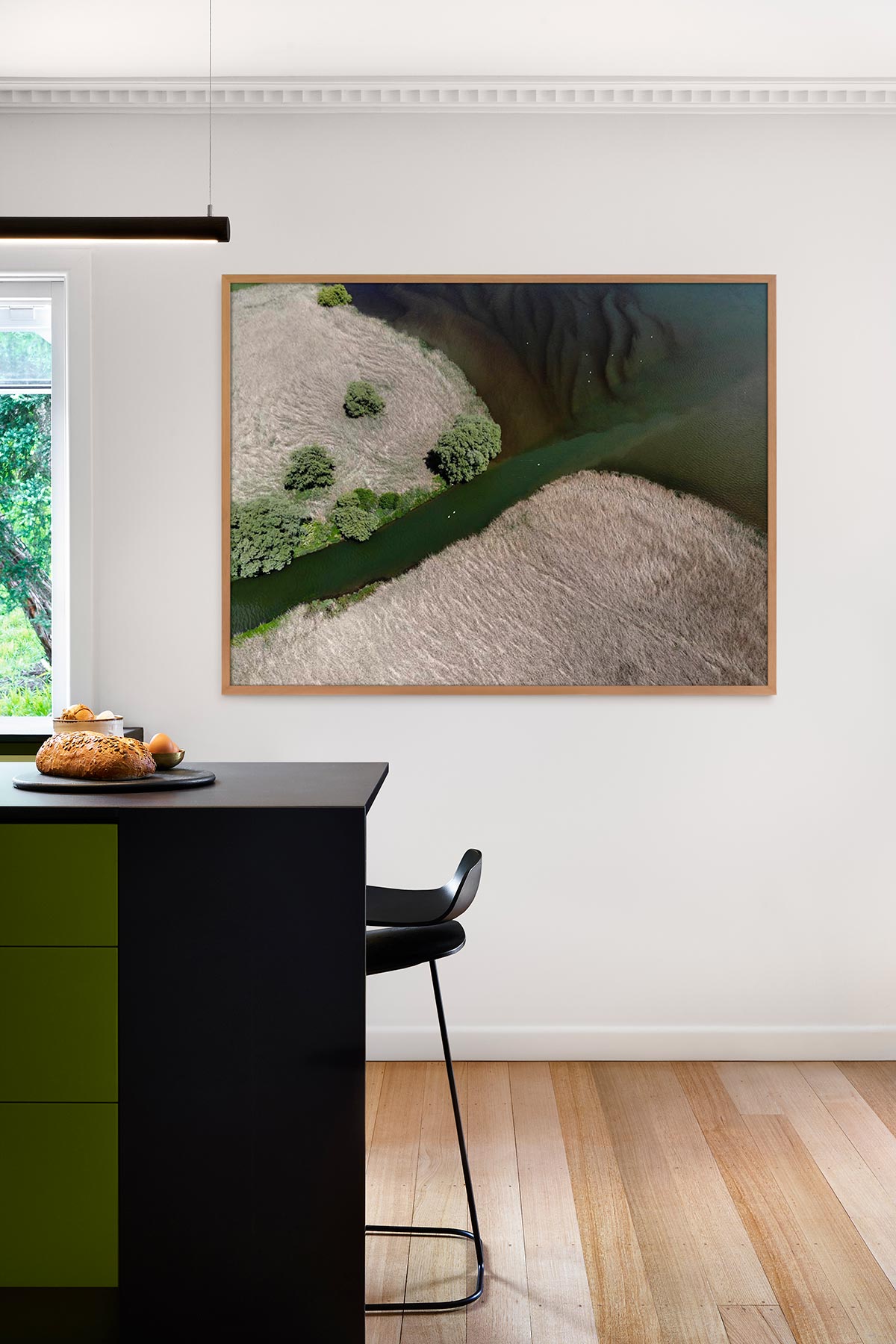 A standalone fireplace is both a sculptural piece and an excellent source of heat. This, together with the autumn colours and low ceiling and selection of soft furnishings give this living space a cosy feel.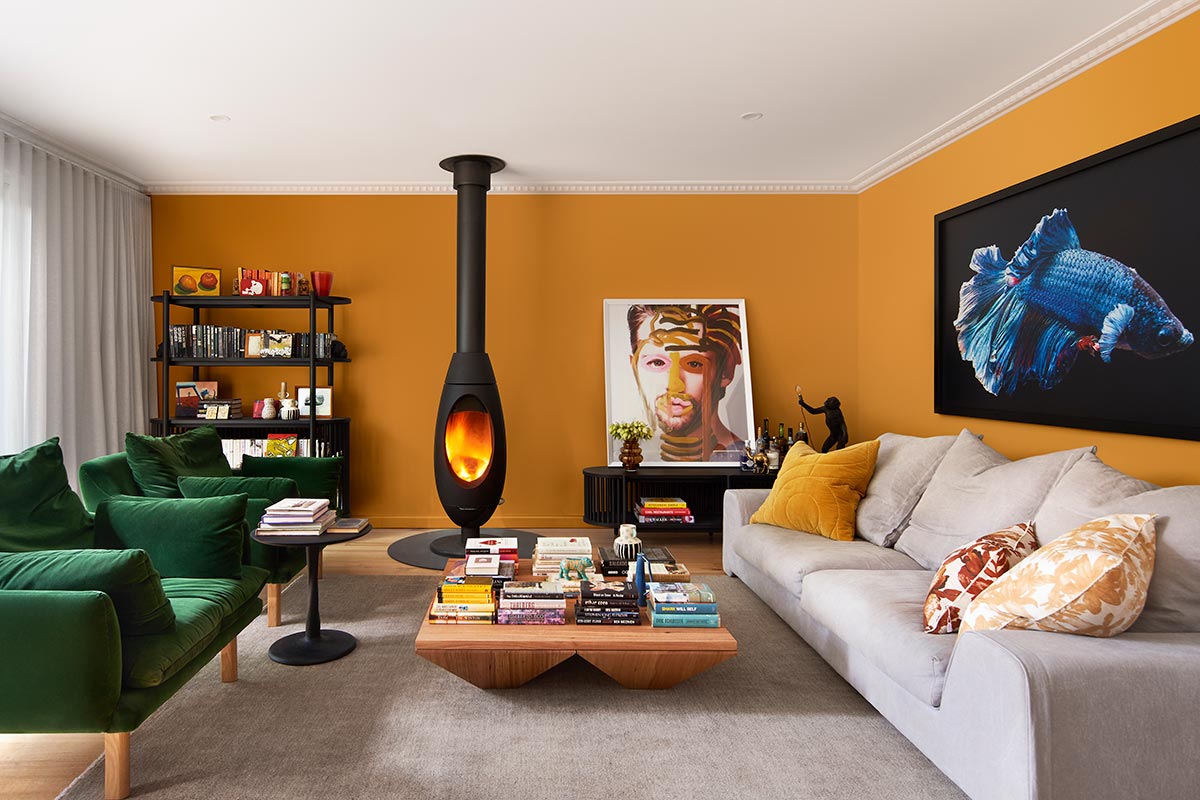 "The house is a physical manifestation of Paul's love to observe, write and entertain, the combination of materials perfectly balanced to create a versatility that suits any audience." – The Stylesmiths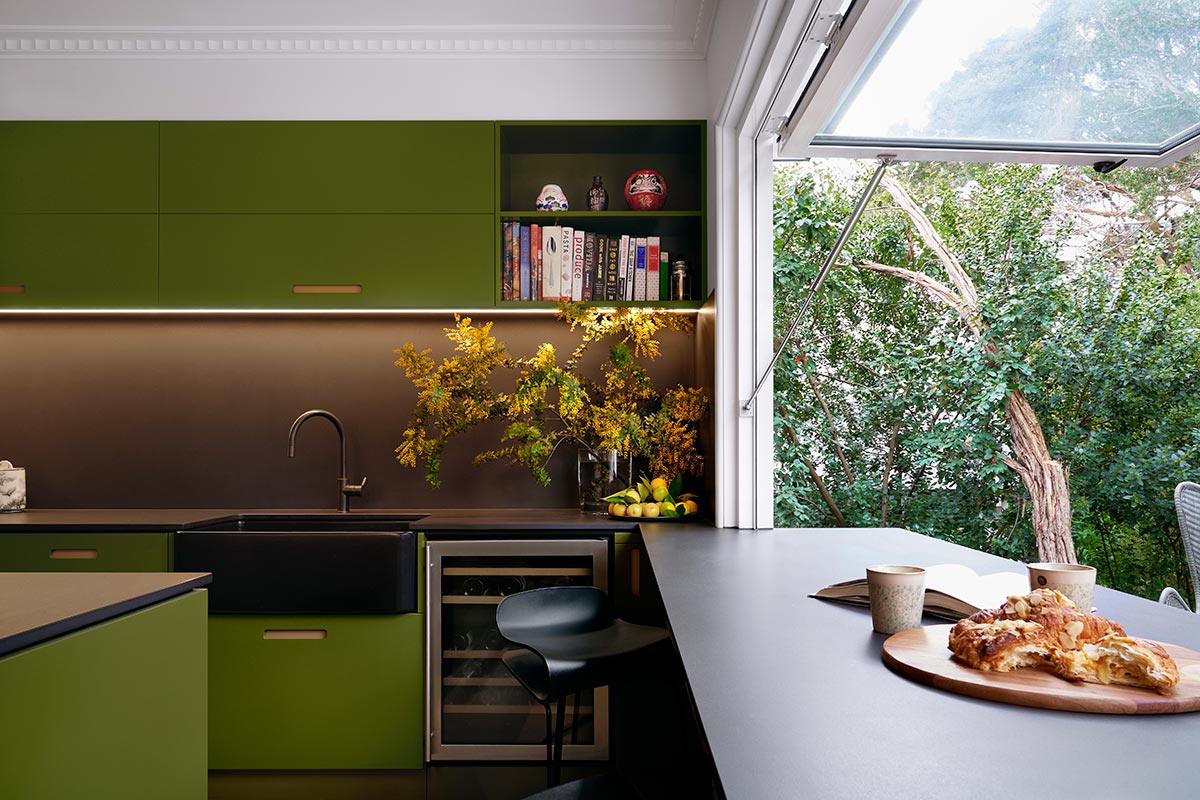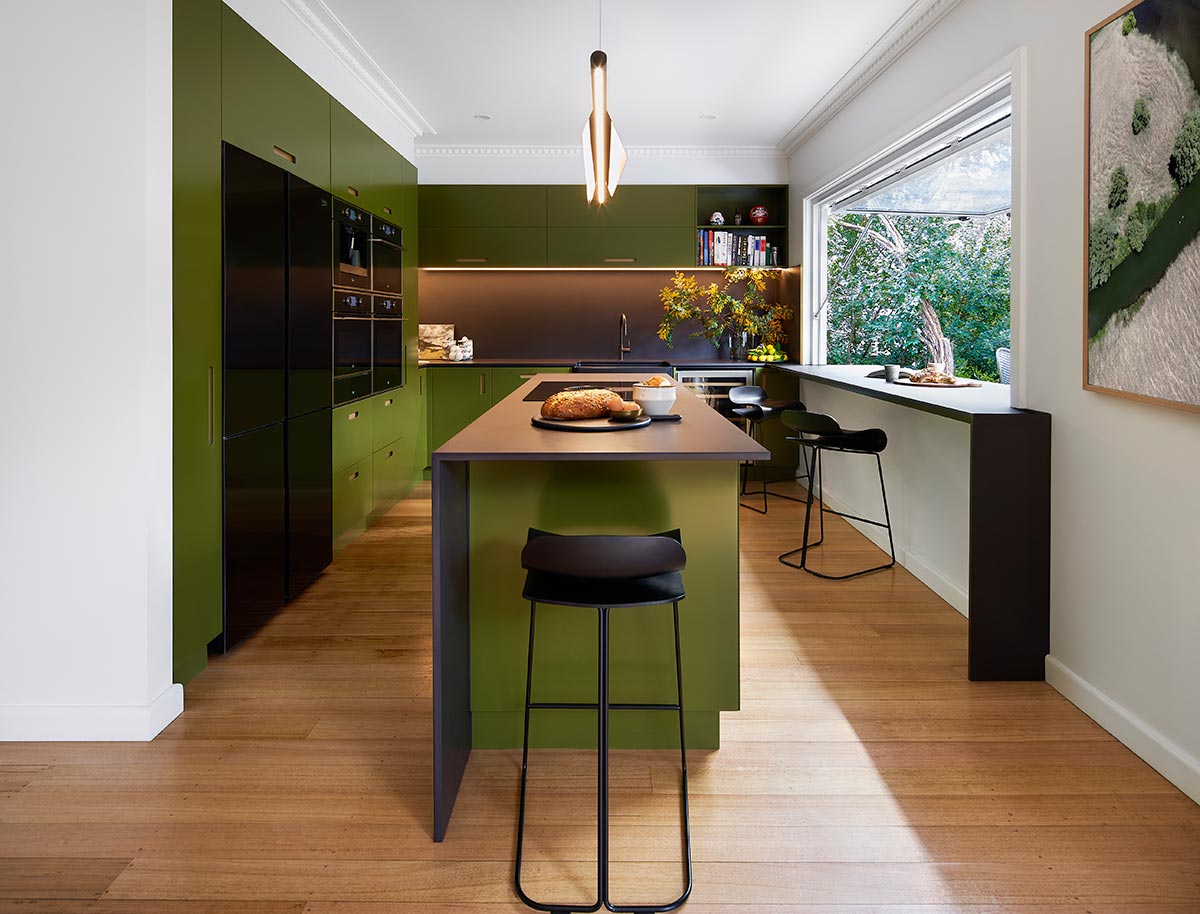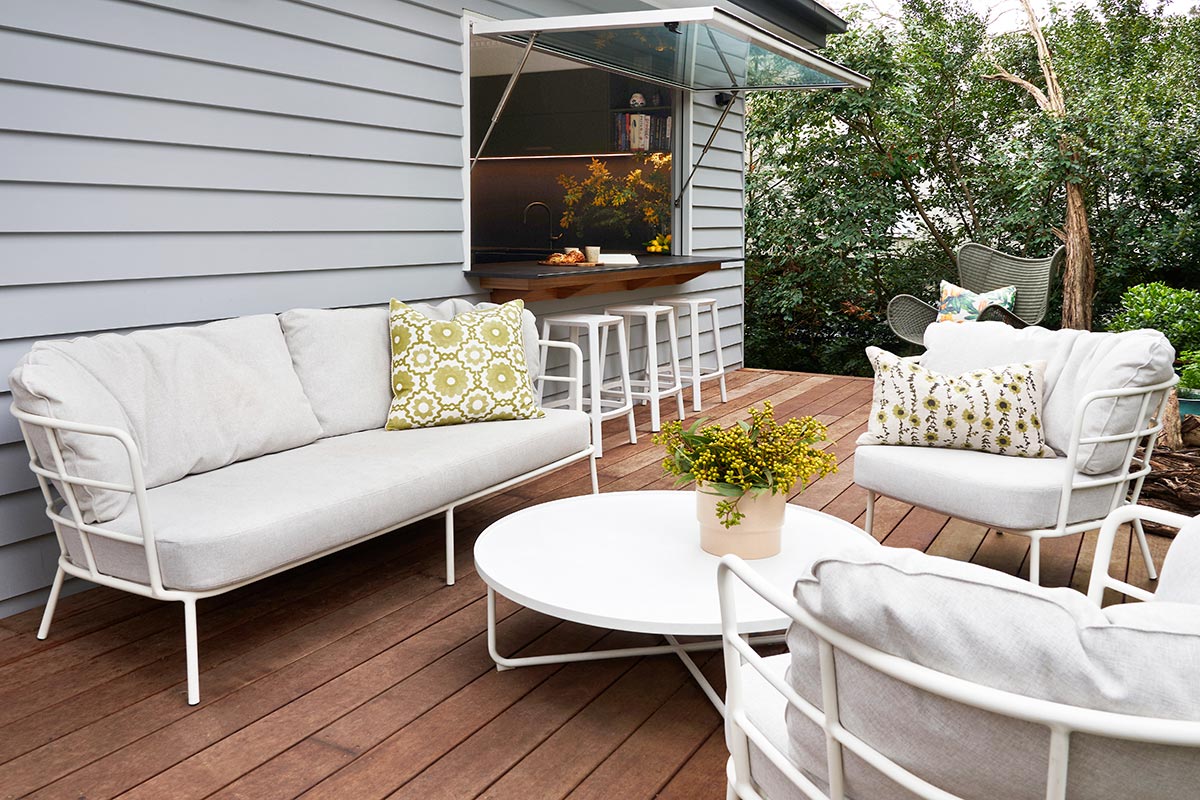 The large picture window in the galley style kitchen offers streams of natural light and an excellent vantage point for the breakfast bar and as an added bonus, it opens out onto a sunny deck, offering an effective way to bring outside in. This small addition in functionality changes the feel and utilisation of the space; stools on the outside of the window allow the breakfast bar to become a half inside, half outside dining experience. It also allows for easy interaction with people in the kitchen.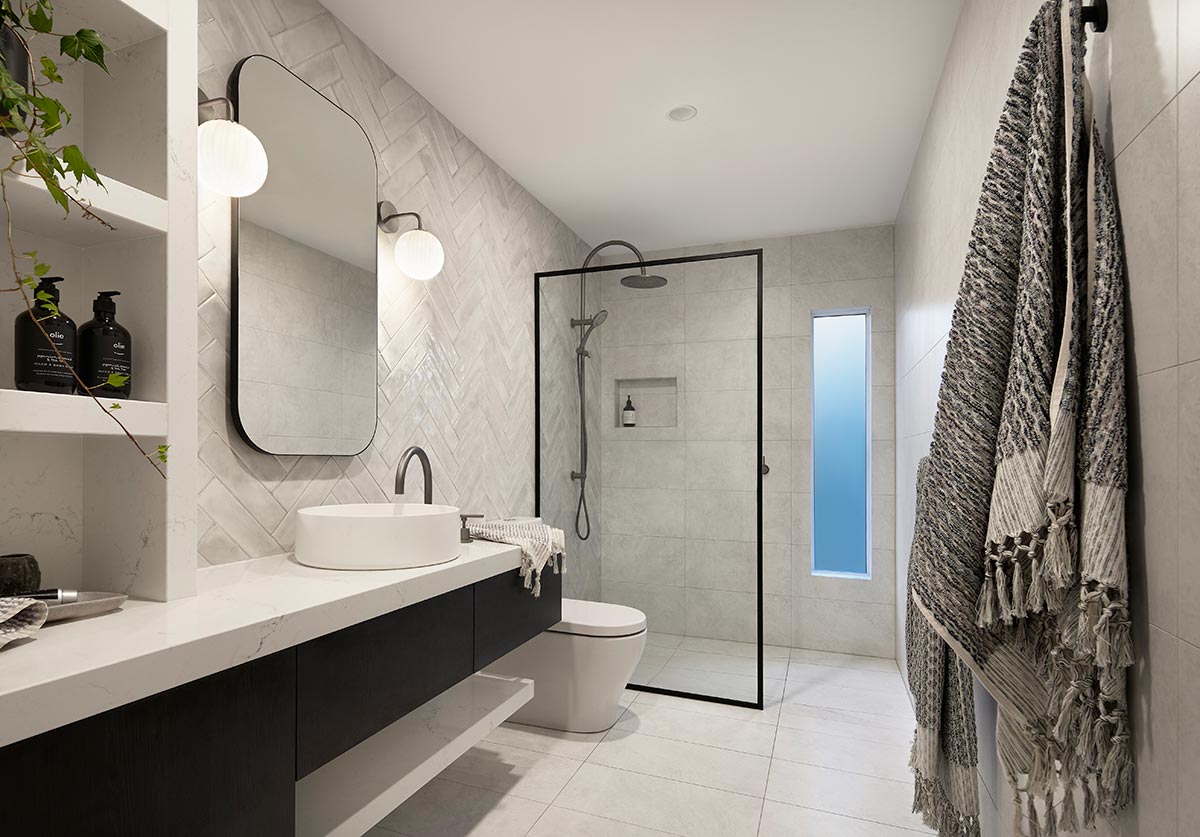 The bathroom has utilised a more neutral colour palette and includes an interesting combination of large tiles and herringboned subway tiles, all in similar shades, resulting in a calm and functional space.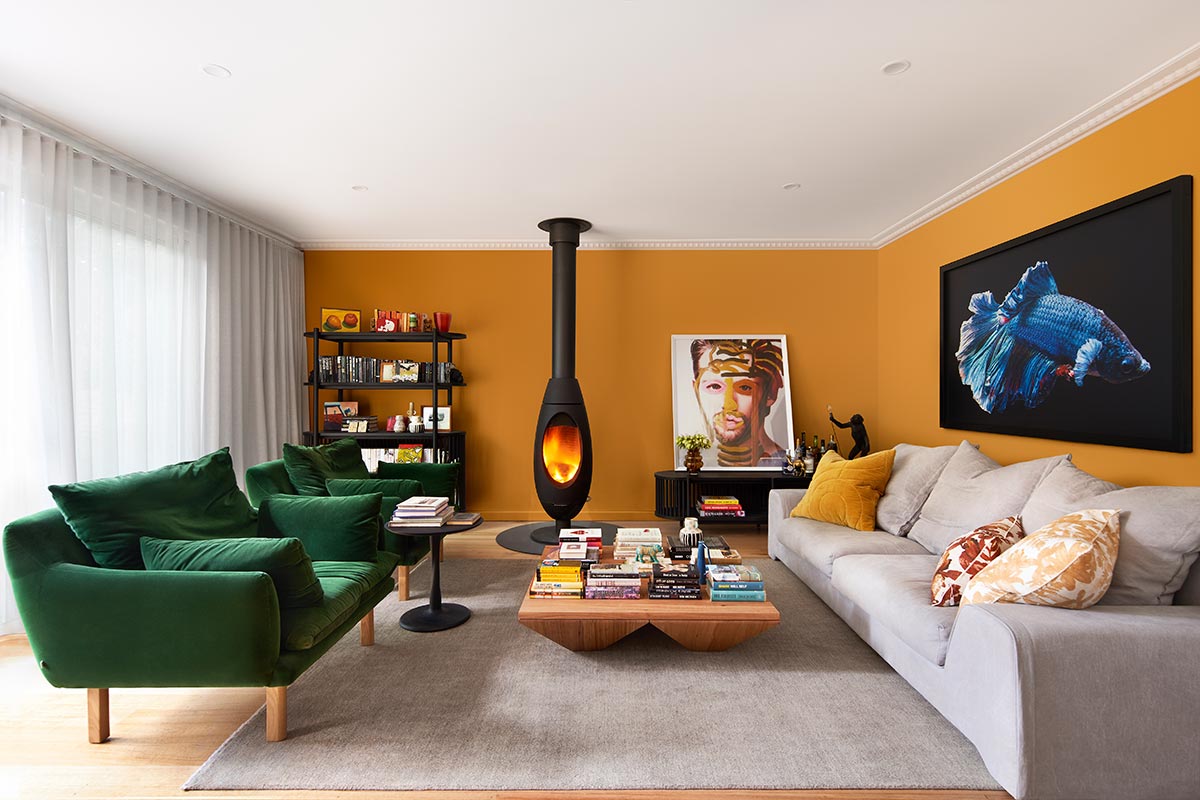 Colour is the star of the show in Paul's Place. Bold colours create a feeling of eclectic modern, however, they have been perfectly off-set with timber floors and neutral rugs. We feel like we know a little about the home's occupant, just by looking at the interiors of this home. The Stylesmith have perfectly captured and enhanced the creative mood of Paul's Place.
Project: Paul's Place
Type: Renovation
Lead Designer: Nicole Rutherford
Interior Design: The Stylesmiths
Photography: Gus MacDonald Photography
Location: Rye, Victoria / Boonwurrung country