When I first moved to Melbourne I remember seeing Carlton for the first time. Its thick leafy trees bordering heritage homes and those towering sandstone and brick buildings home to university colleges. It felt like a setting straight from a story book. So much history and character lies on the surface of Carlton and many Melbourne suburbs for that matter, so I always find it fascinating to explore converted heritage homes. Traditional small facades seem to always give way to a much larger experience on the inside, with a better use of light, space and flow. The Swanston Street Home is just that. What is petite and traditional on the surface becomes expansive and contemporary on entry. I've never witnessed a home so centred around 'experience' before with unique theatrical moments where you least expect them. The result of a much considered design process between owner and architect.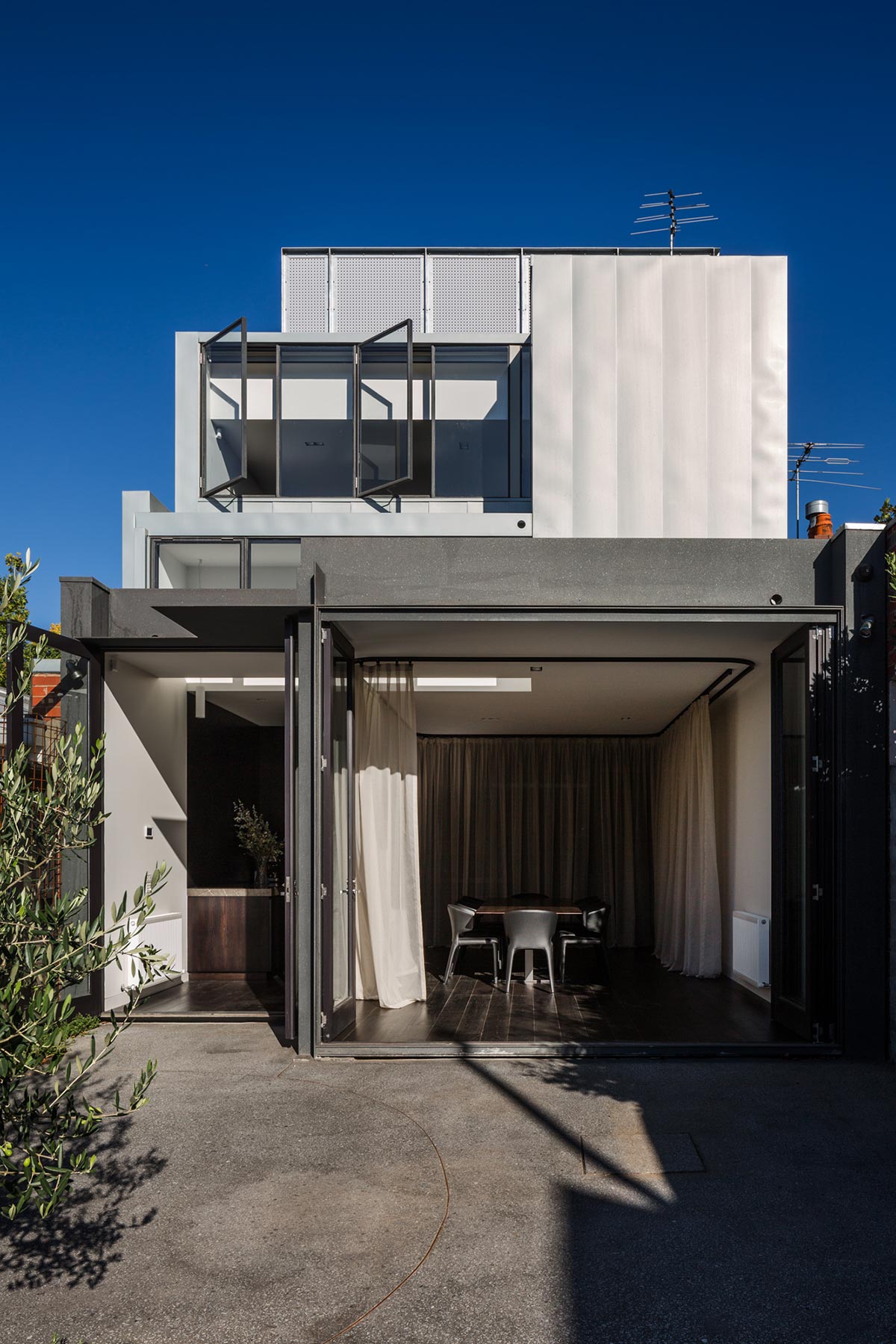 Situated in the inner-northern suburb of Carlton in Melbourne, the Swanston Street House is a brand new addition designed by Robert Simeoni Architects that sits back from the street within a stretch of single storey Victorian terrace houses. Carlton is known for its rich heritage sites and this beautiful home is no different. Despite the narrow lot, the architect and owners have successfully and developed the existing house into an interesting and functional abode.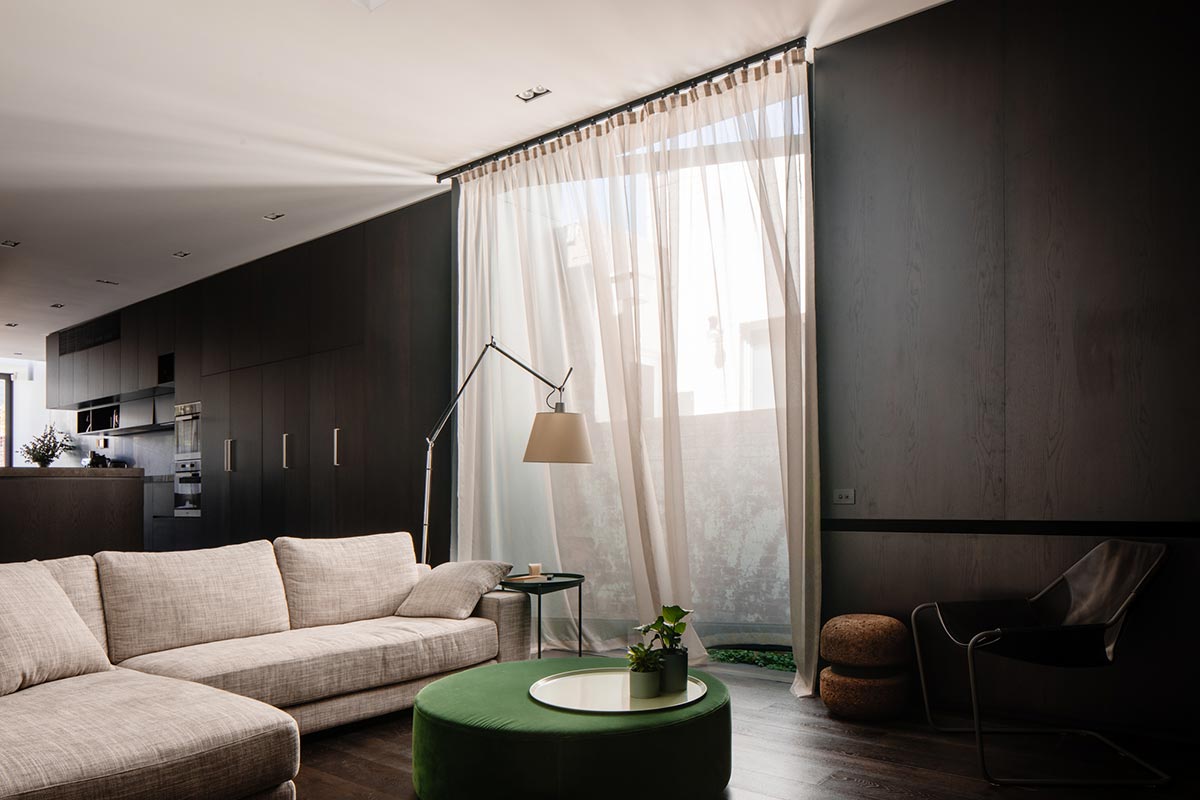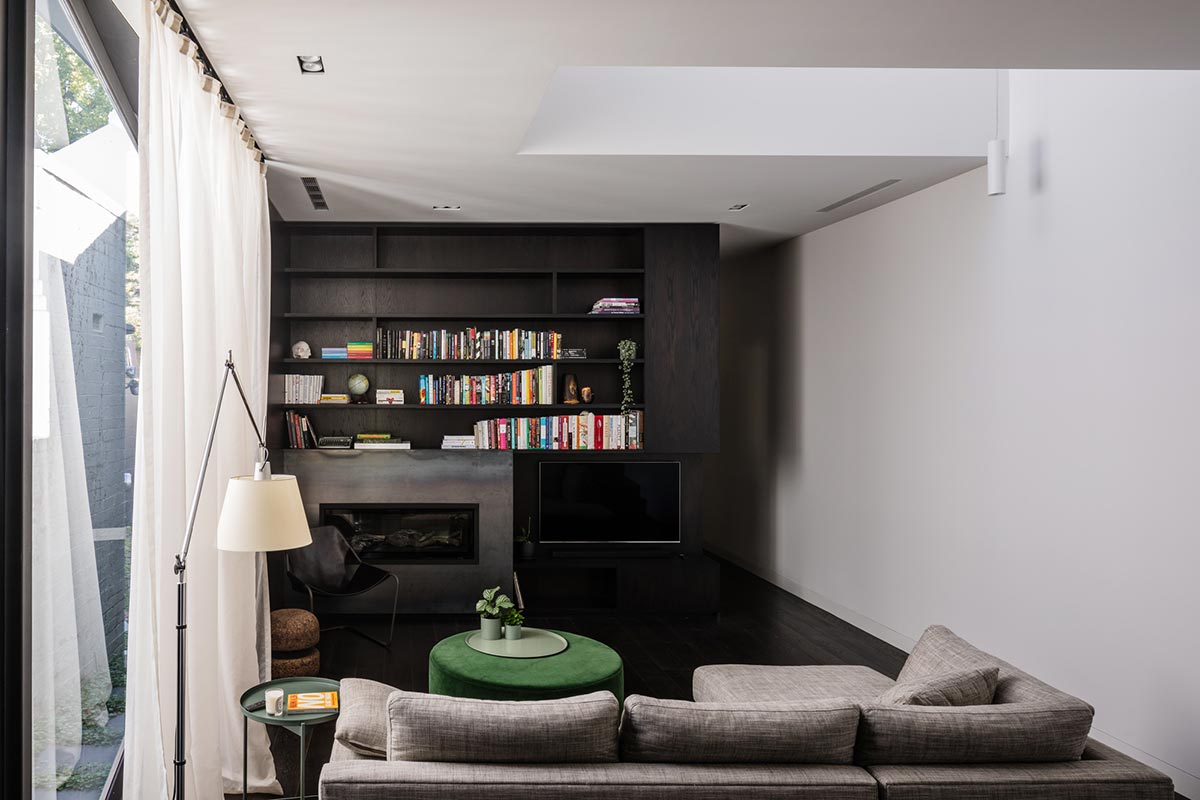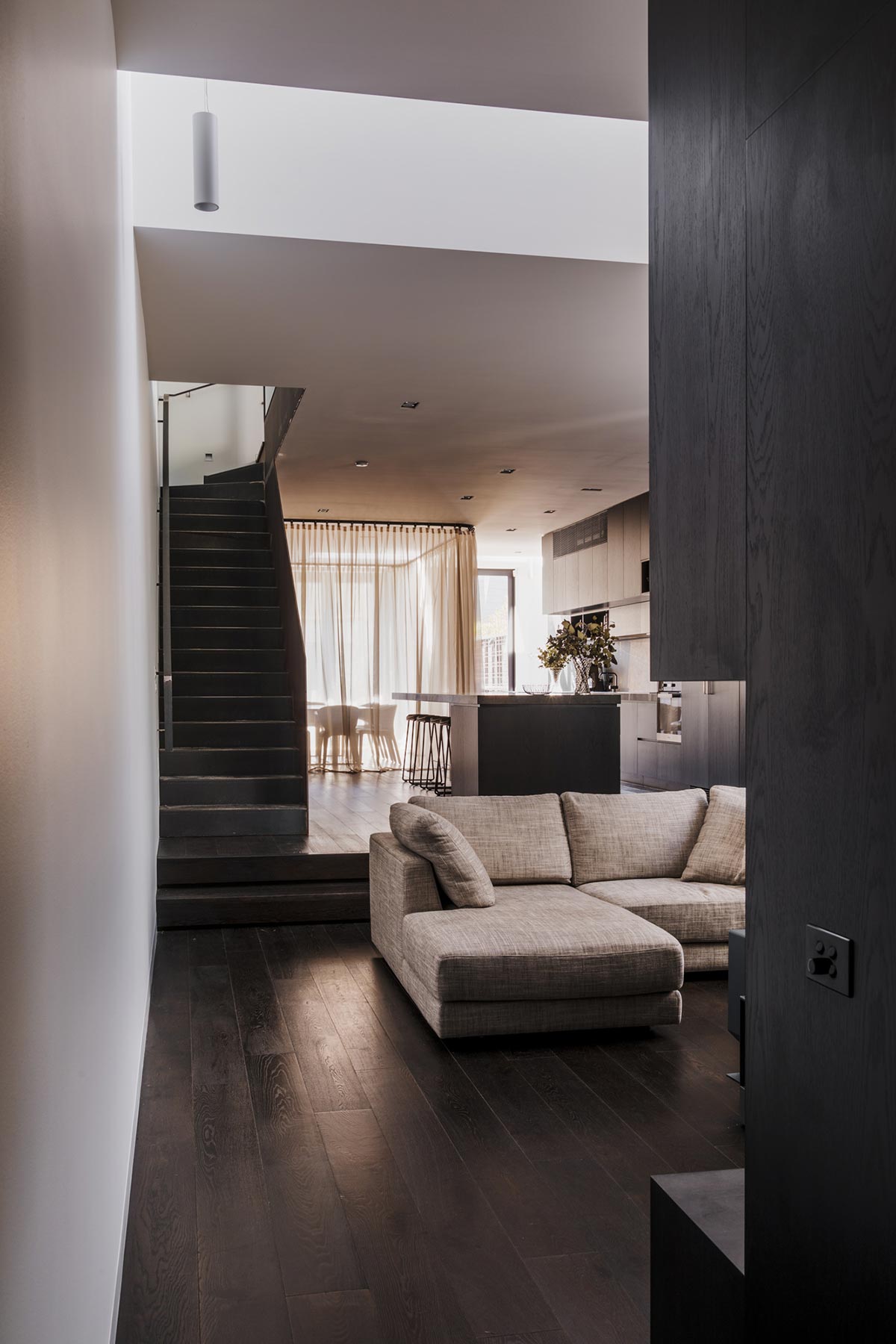 The owner moved into the house more than a decade ago. The existing structure was then small, dilapidated, and was overdue for a much-needed renovation. Despite various challenges and constraints of the long and narrow site, the entire design concept debunked these limitations and provided a cohesive, open, and light-filled home. Majority of the structure has been rebuilt, keeping only the original facade, entry hall, and front room.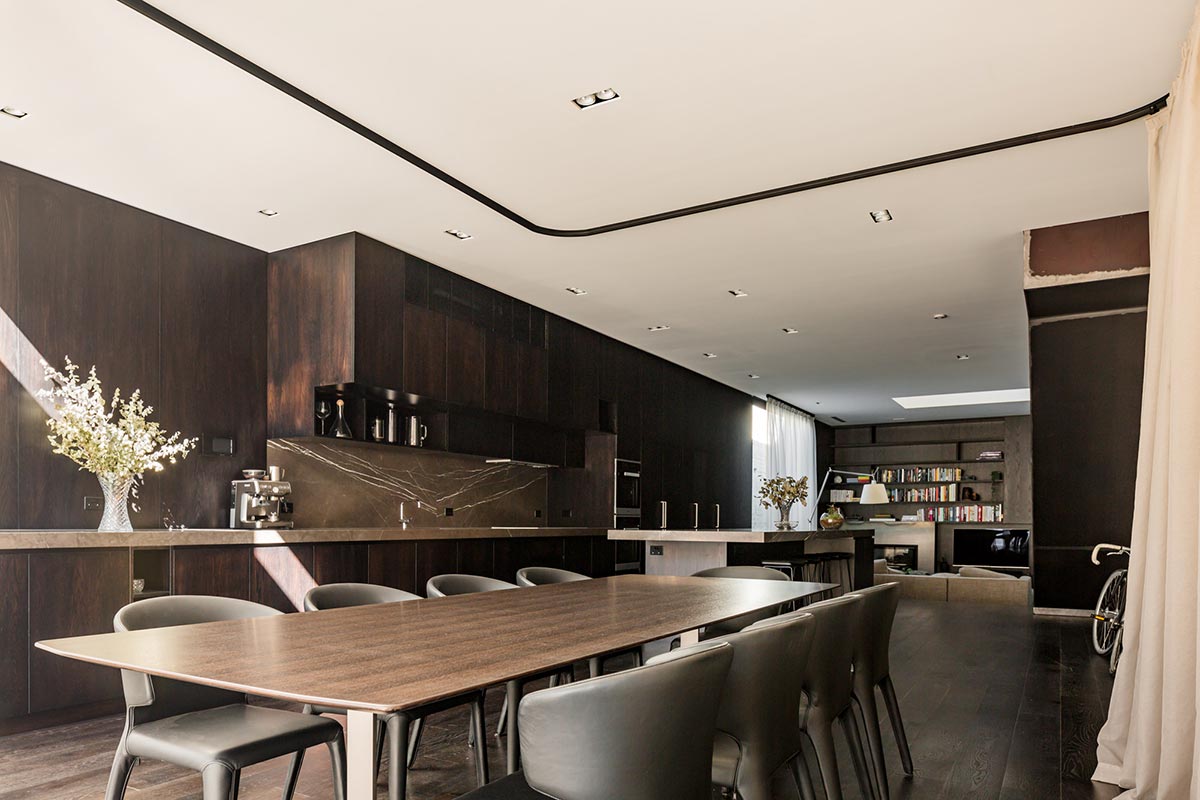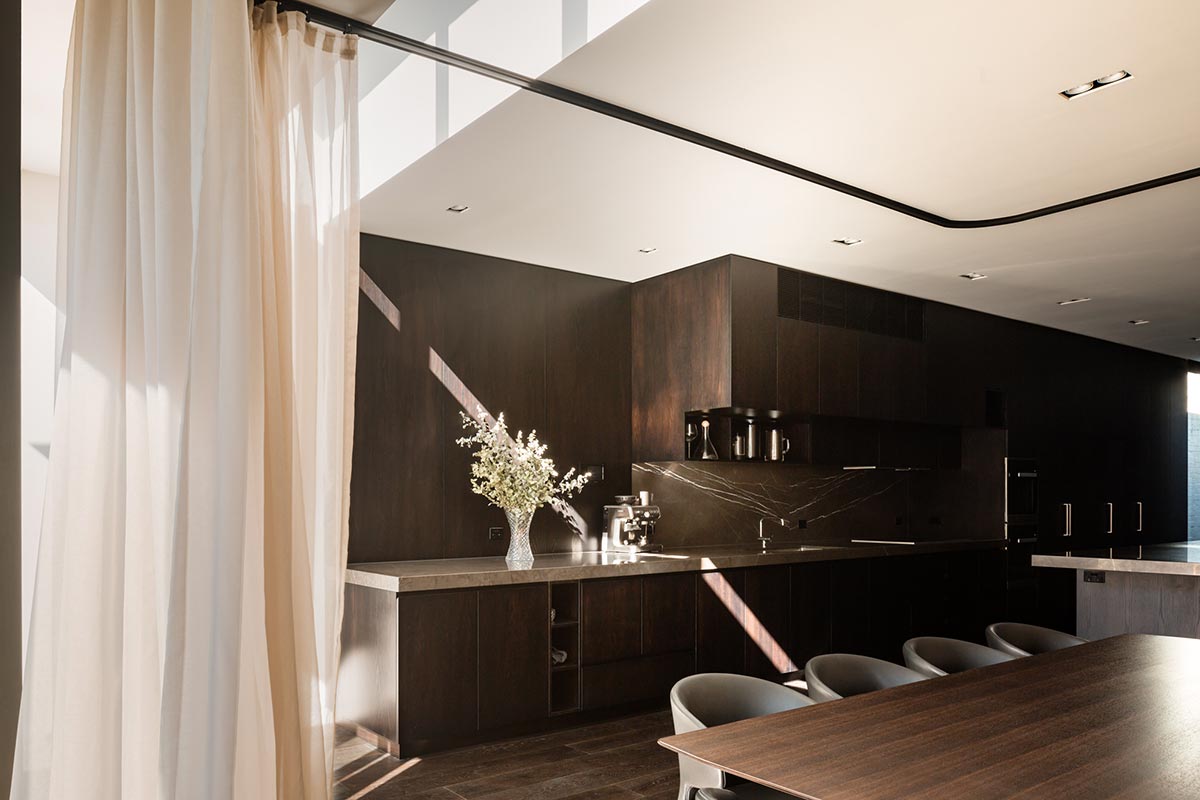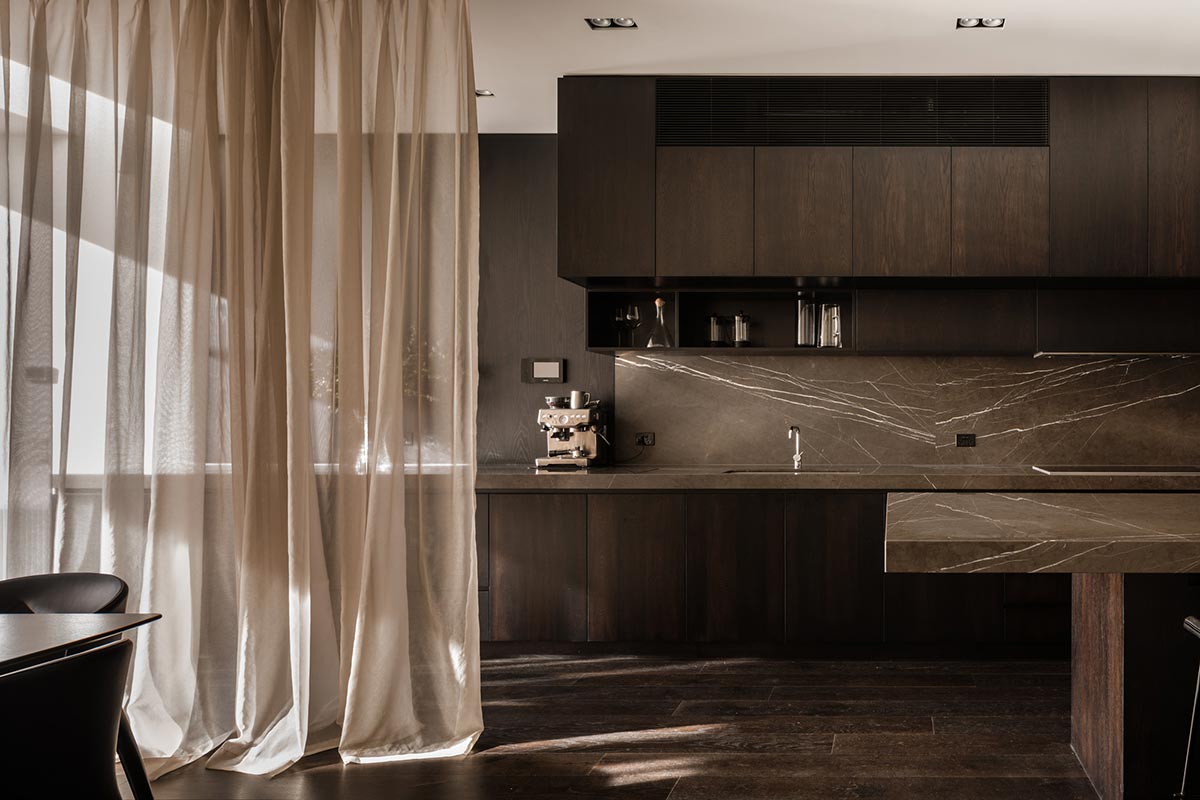 This home truly is a representation of its owners: welcoming, generous and performative. The interior is filled with drama, contrast and marble… so much marble, and it will have you feel like making an espresso or aperitif in no time. Whether entertaining for two or twenty, this home is not only ready for it, it demands it!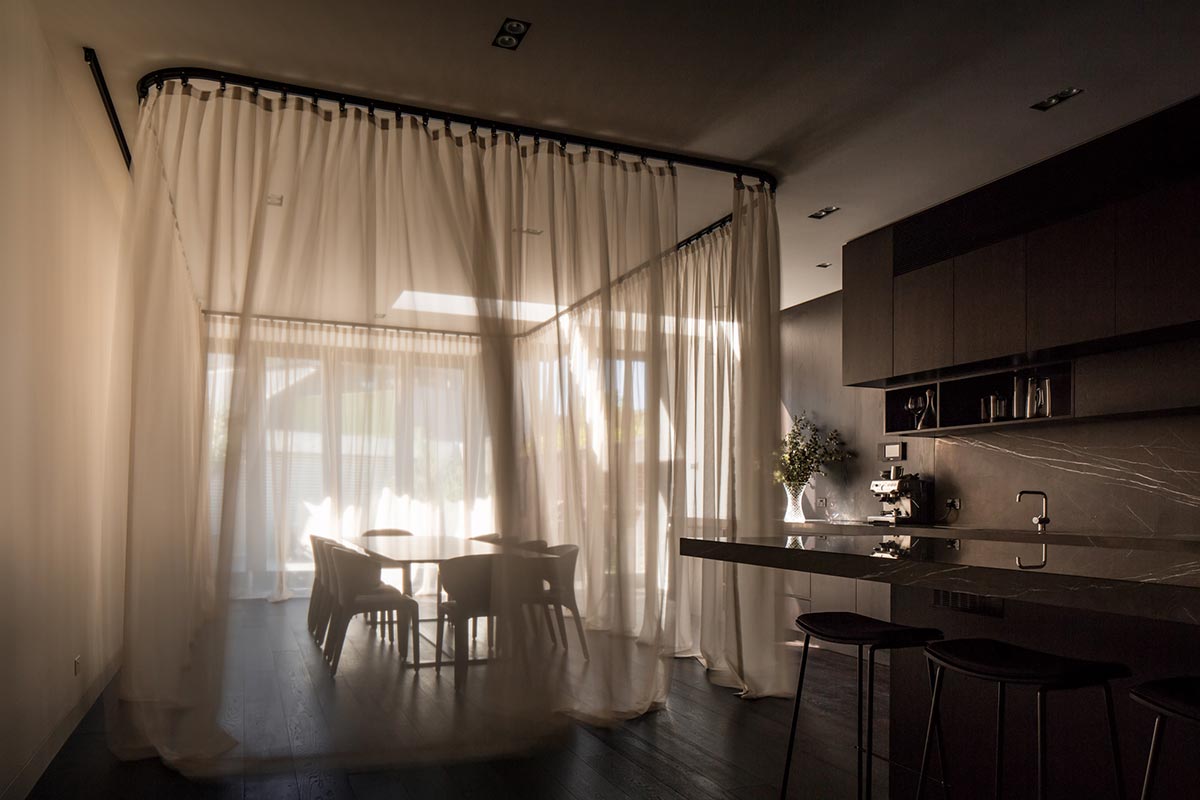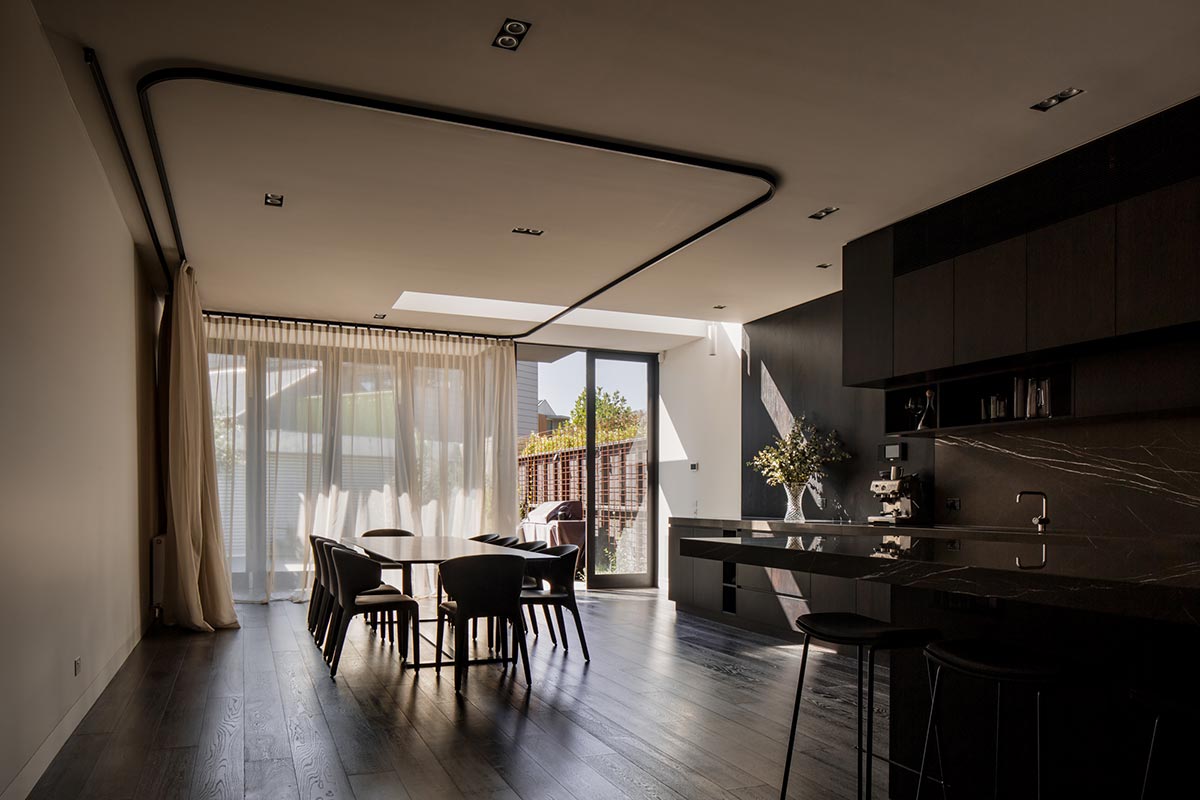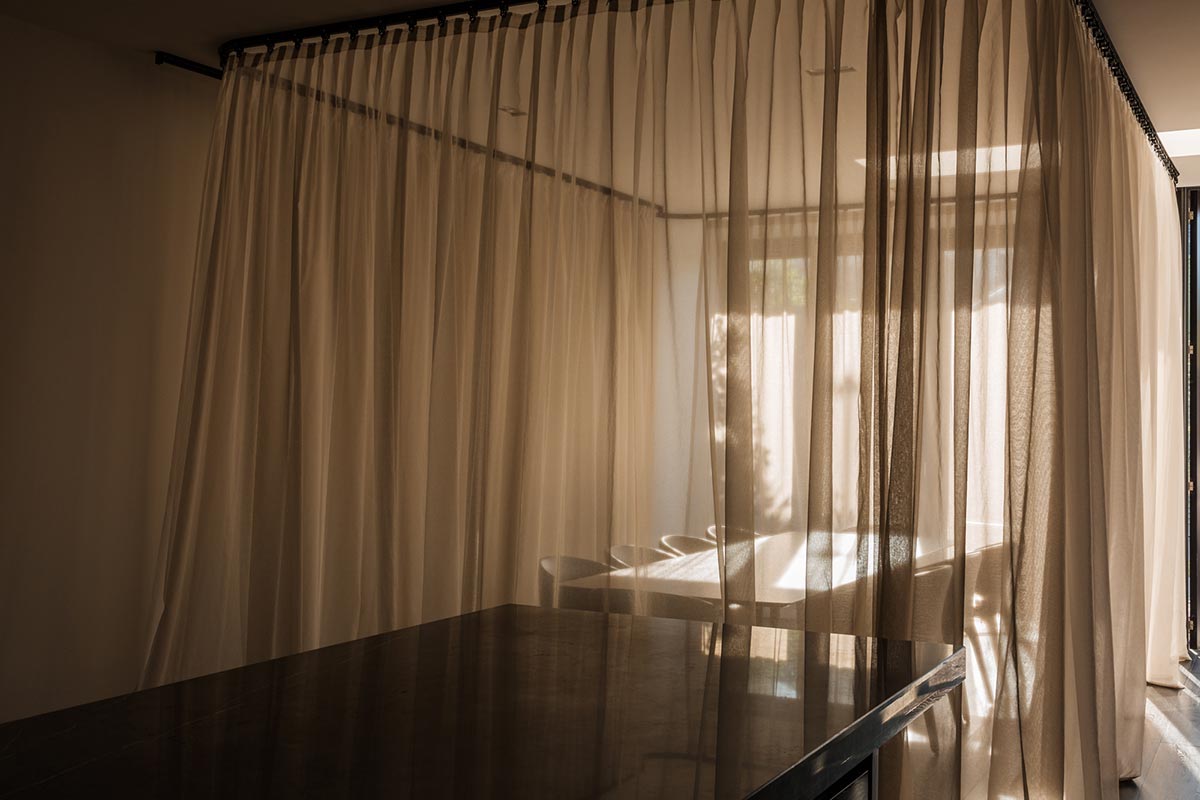 "A void above the lounge area draws light into the centre of the house and creates a new opportunity to visually connect the ground and first floor. The dark and moody palette is offset using light wells and glazing, which spill natural light into the space. The kitchen and dining area are orientated to take advantage of the morning light. A sheer curtain provides a sense of softness, and can be used to envelope the dining area, creating a sanctum within the space which is both theatrical and intimate." – Robert Simeoni Architects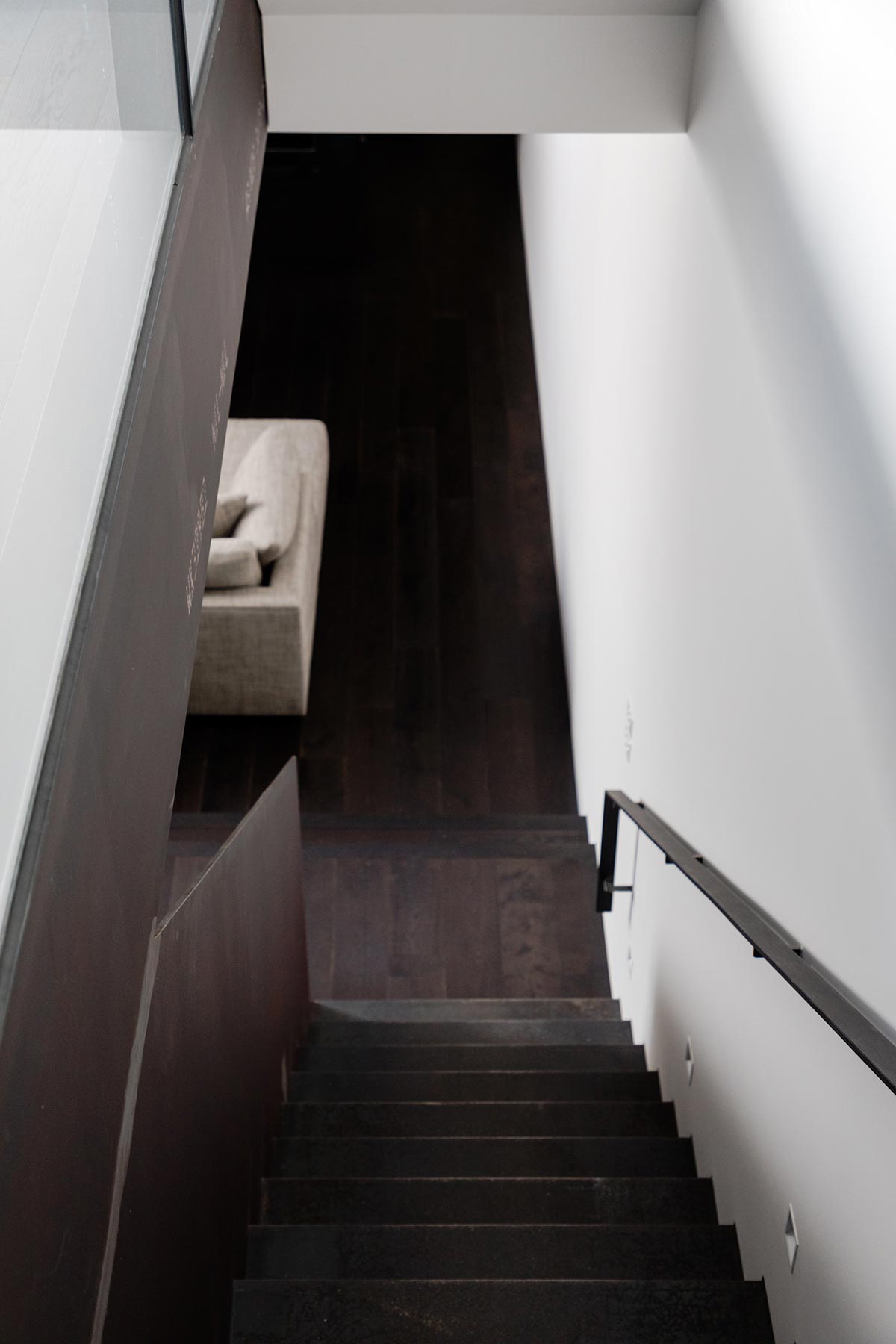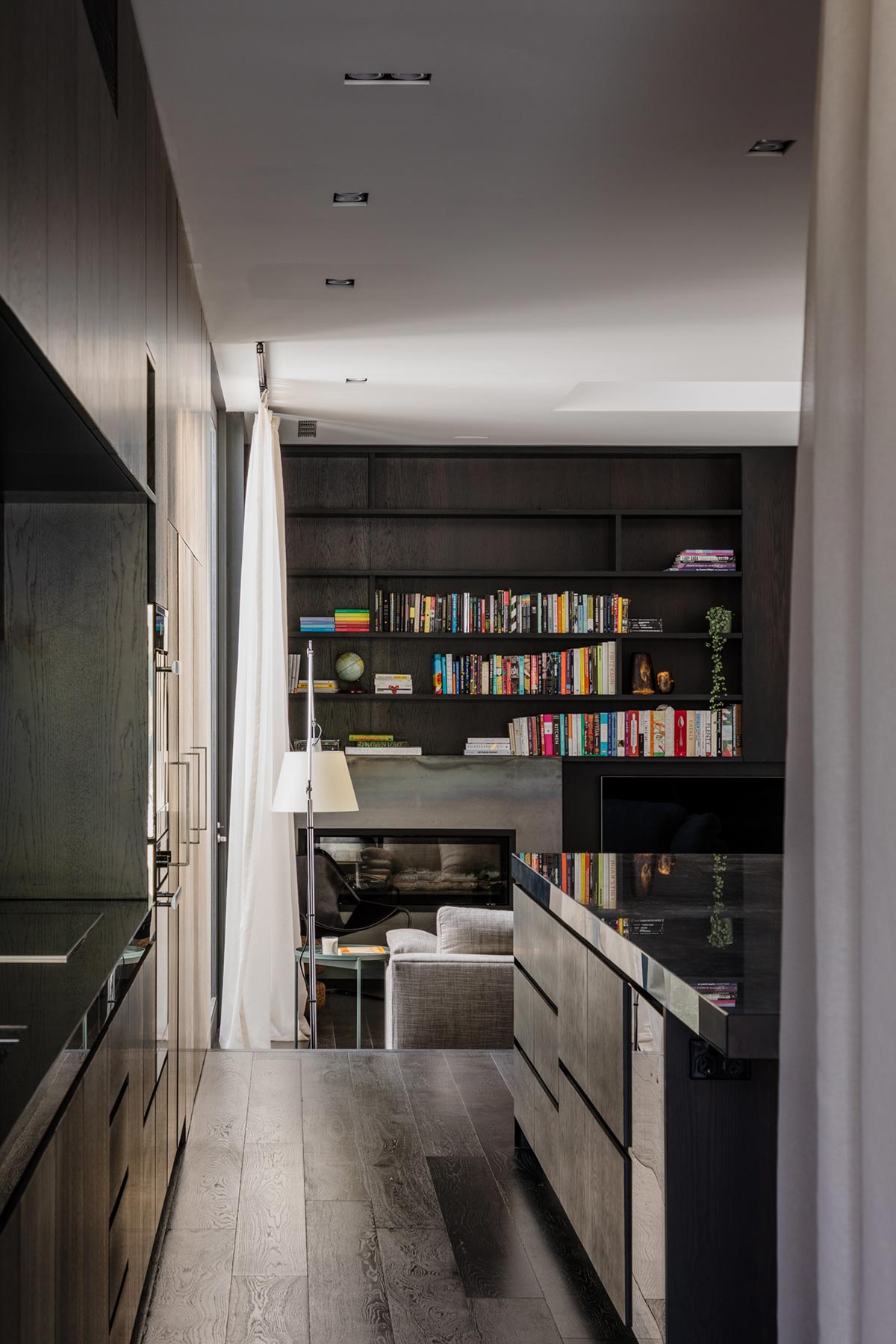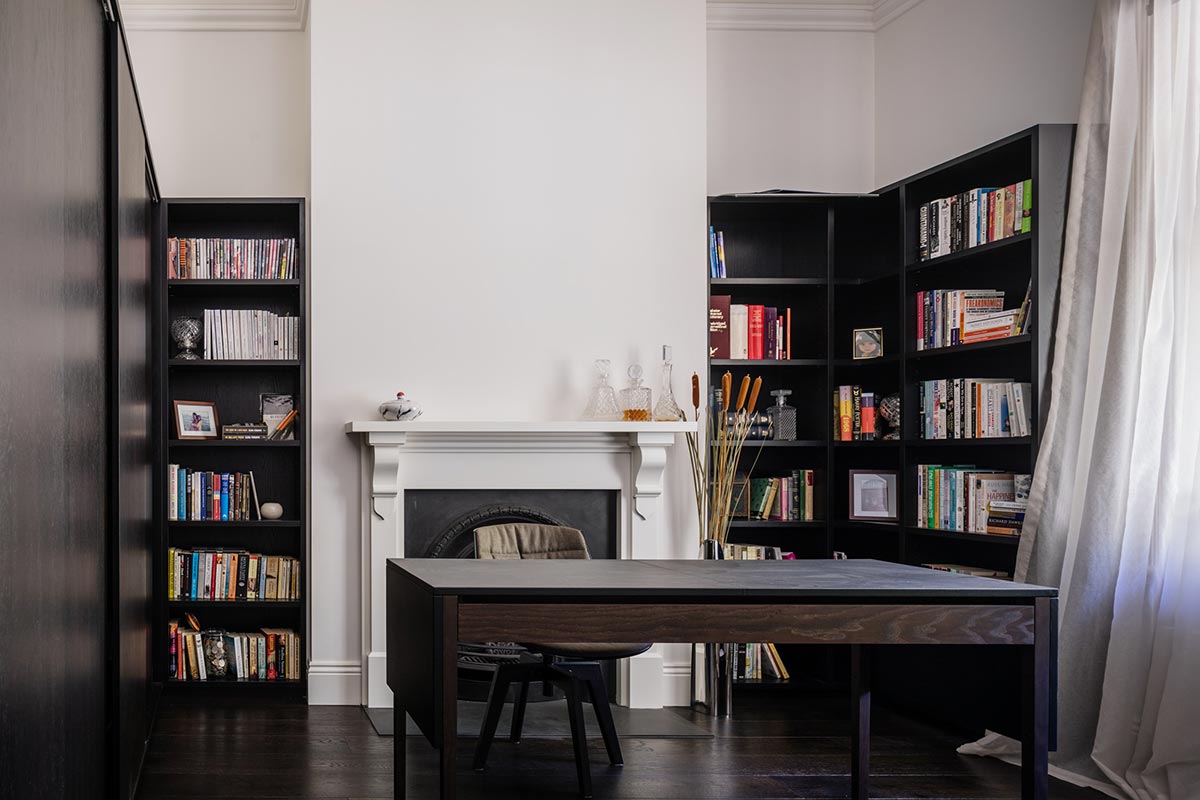 The ground floor addition was conceived as a large open space that could then be broken down into more intimate spaces through implied zones, changing levels and sheer curtains. A beautiful, dark, and moody palette combined with warm timber accents hits that perfect balance of cosiness and sophistication— with a hint of Italian sexiness due to the copious amounts of marble. The choice of materials and build quality of the furnishings and other interior details resembles luxury in its simplest means. So whilst this home honours its heritage frontage, it's nothing but modern and dead set sexy on the inside.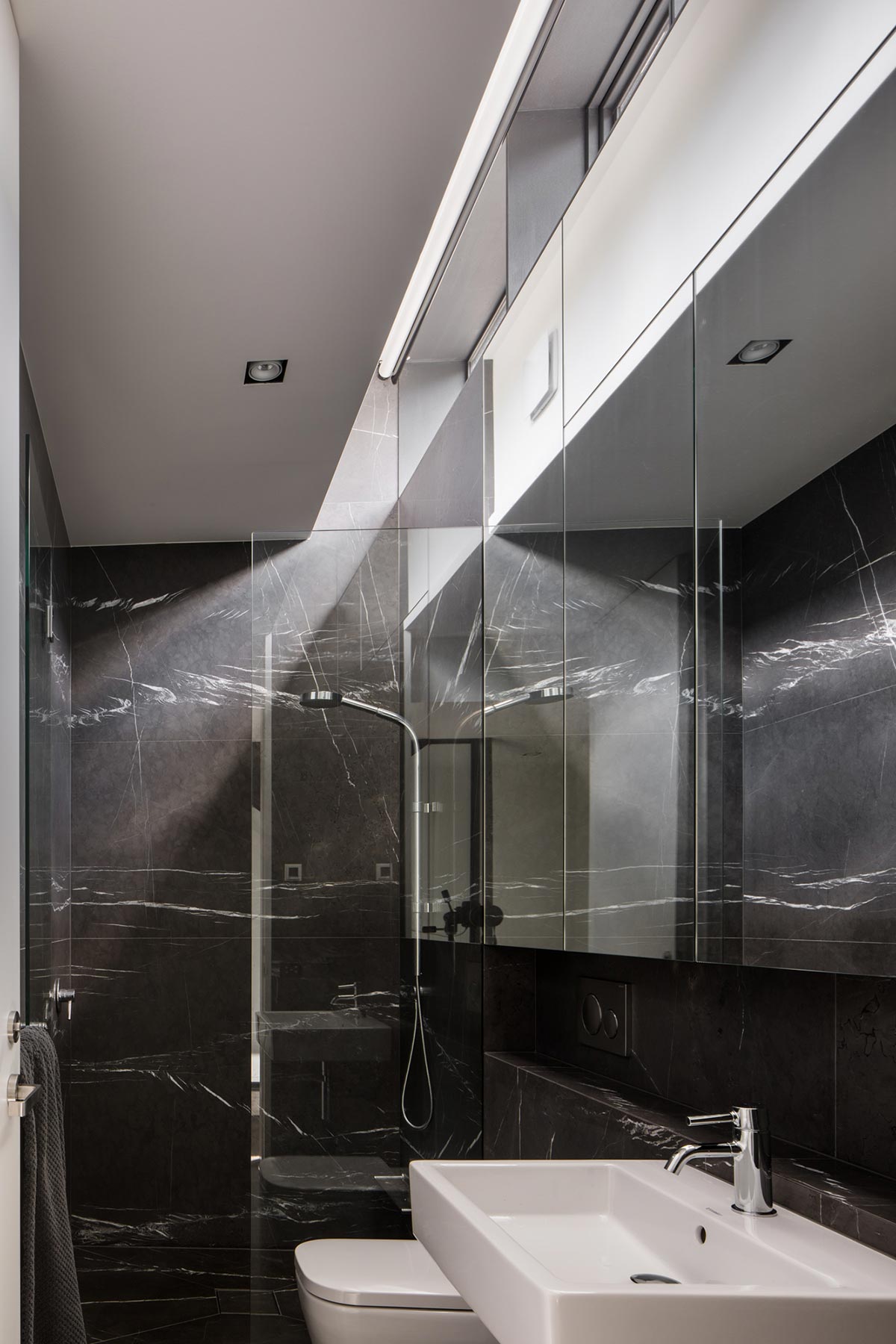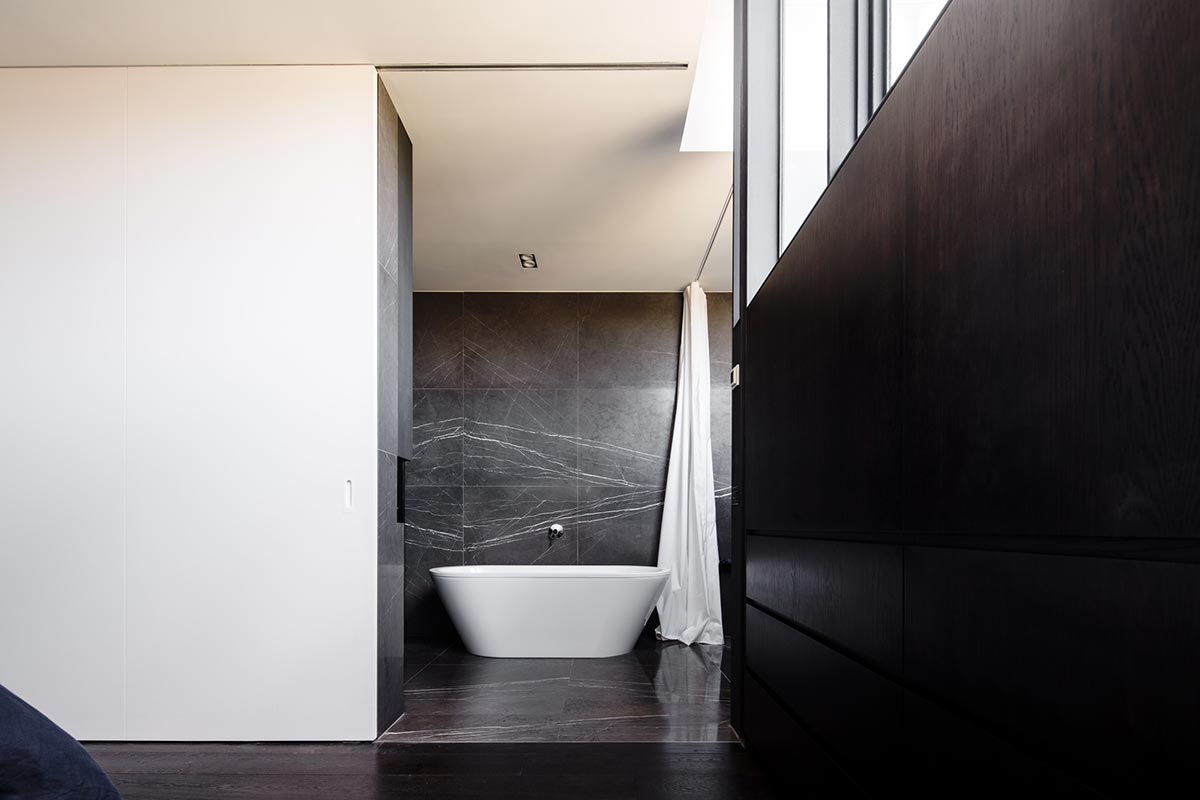 House Project: Swanston Street House
Architect: Robert Simeoni Architects
Location: Carlton, Victoria
Photographer: Trevor Mein
Video Host: Lucy Glade-Wright
Video: Jonno Rodd