What if we told you we have a recipe to a purple-coloured magic drink that works as a natural health supplement? Today we're featuring the Purple Performance recipe from Green Kitchen Smoothies book by David Frenkiel & Luise Vindahl. Definitely not one of those artificial smoothies which are probably loaded with sugar. This homemade natural smoothie is rich in nutritious ingredients and antioxidants. You like that? We do!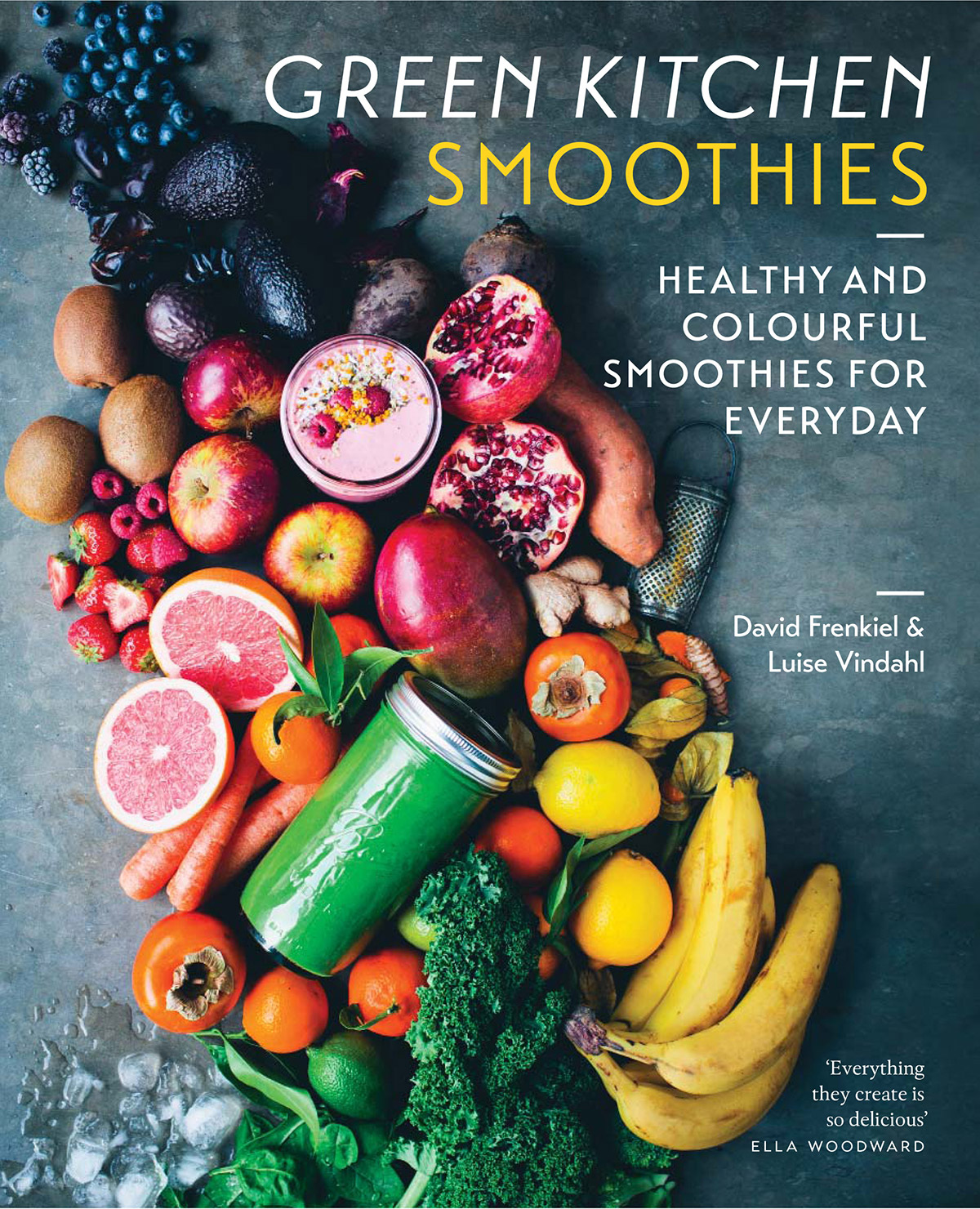 Ingredients:
1 small raw beetroot, peeled (approx. 80g)
1 tablespoon dried sour cherries or sour cherry powder (or goji berries)
60g (1/2 cup) frozen raspberries
1 ripe banana, peeled
1 tablespoon hemp seeds or hemp protein powder (or more if you like)
1/2 – 1 teaspoon fresh ginger, grated (or 1/4 – 1/2 teaspoon ground ginger)
350ml (1 1/2 cups) almond milk (or unsweetened milk of choice)
1 – 2 tablespoons lemon juice
Method:
Depending on the strength of your blender, roughly chop or grate the beetroot and add it to the blender along with the rest of the ingredients.
Blend on a high speed until completely smooth. Taste and adjust the spiciness and sourness to your liking by adding more ginger or lemon juice if necessary.
Pour into two medium-sized glasses and serve, or store in a large airtight glass bottle to pack into your gym bag (as featured).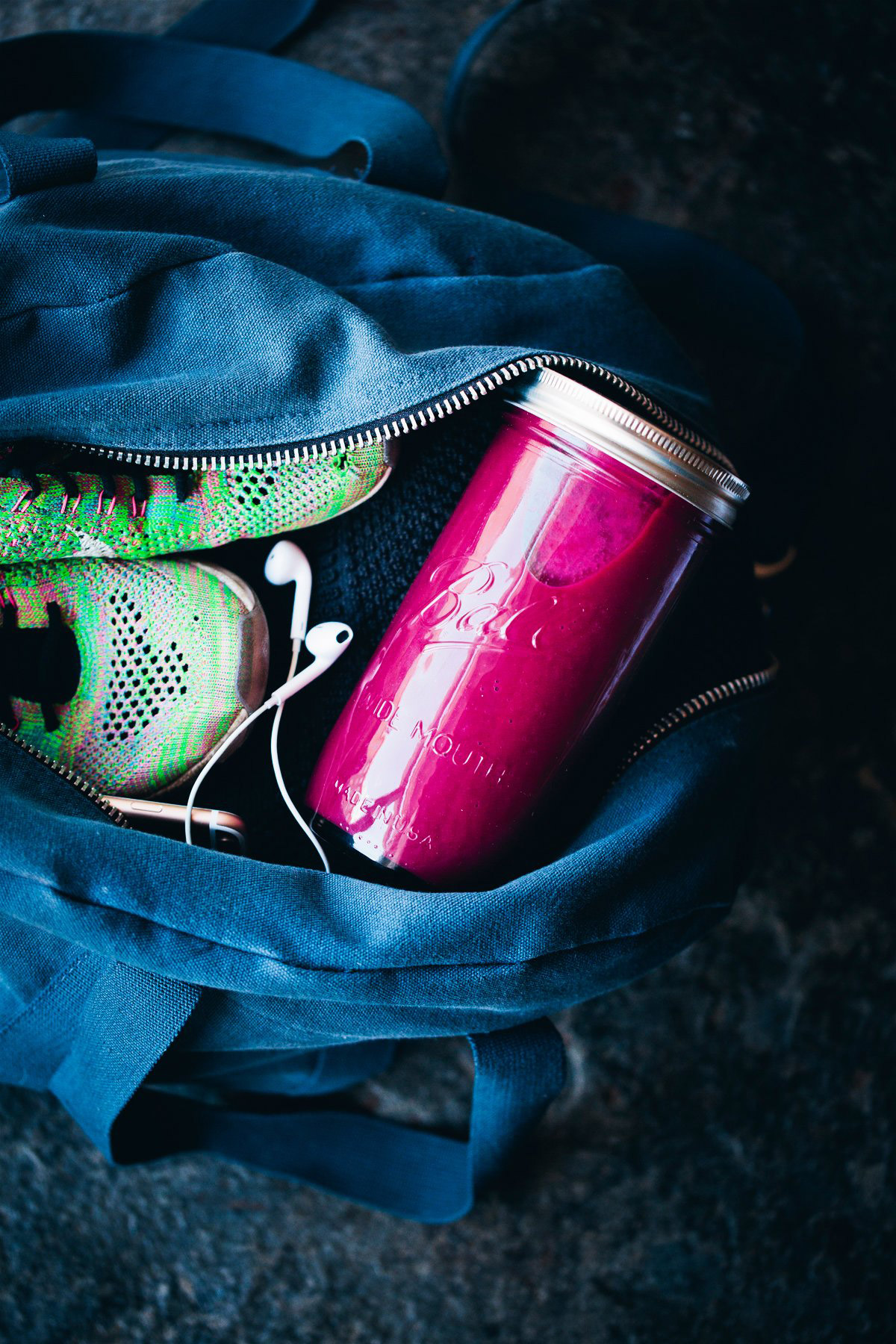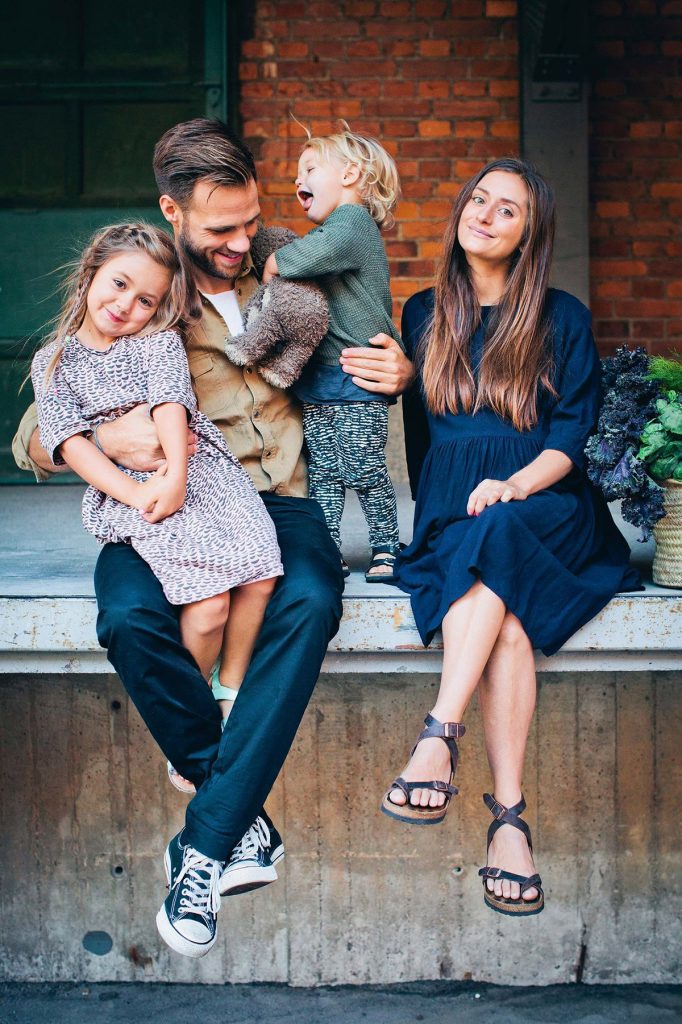 Bestselling authors David and Luise now share their top smoothie recipes, as well as some new and exciting ideas. Green Kitchen Smoothies is divided into simple smoothies, post-workout favourites, breakfast ideas, energisers, desserts, and more. They also reveal their recipes for nut milks and butters, granola, muesli, as well as their favourite juices.
We've also shared a few other mouth-watering and nutritious recipes like the Creamy Peach Melba, Superberry & Fennel Smoothie and Kiwi, and Kale & Chia Parfait. Head over to our recipes section for more!