A three-level townhouse in Albert Park which used to be a part of a larger corner Victorian c1900 building has undergone a substantial renovation. Originally, the owners wanted a cosmetic approach to create a modern 'hotel luxe' vibe and restore character into the interiors. But after the design team identified significant flaws in the layout and established there were under-utilised areas, the scope changed into a full-scale renovation. Let's have a look at the Blue Buoy by Christopher Elliot Design..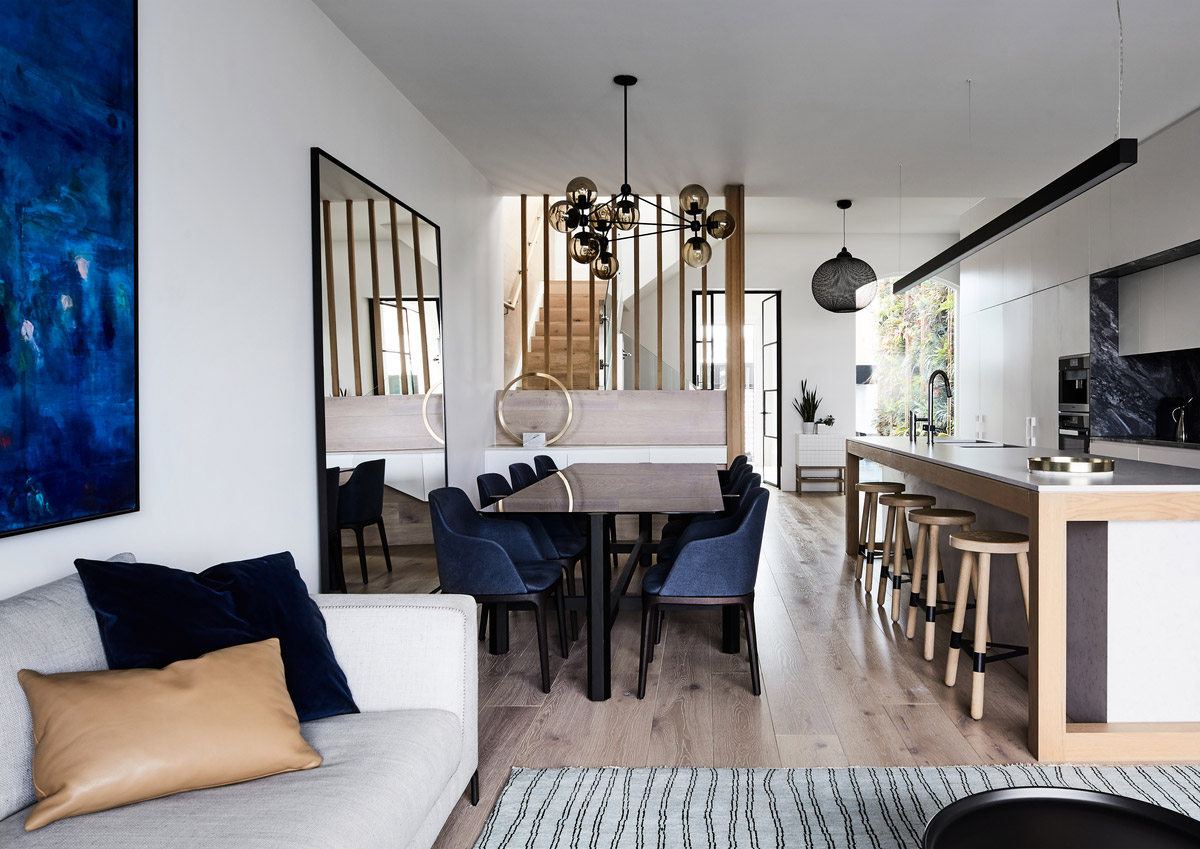 When it comes to a home, having some awkward spaces can be very frustrating. With a little bit of creativity and help from pros, every odd corner and space in your house can be transformed into something purposeful. Christopher Elliot Design's inspiration for the house's design was the expansive bay views, seen from many of the rooms; resulting in a calming palette of blue and grey.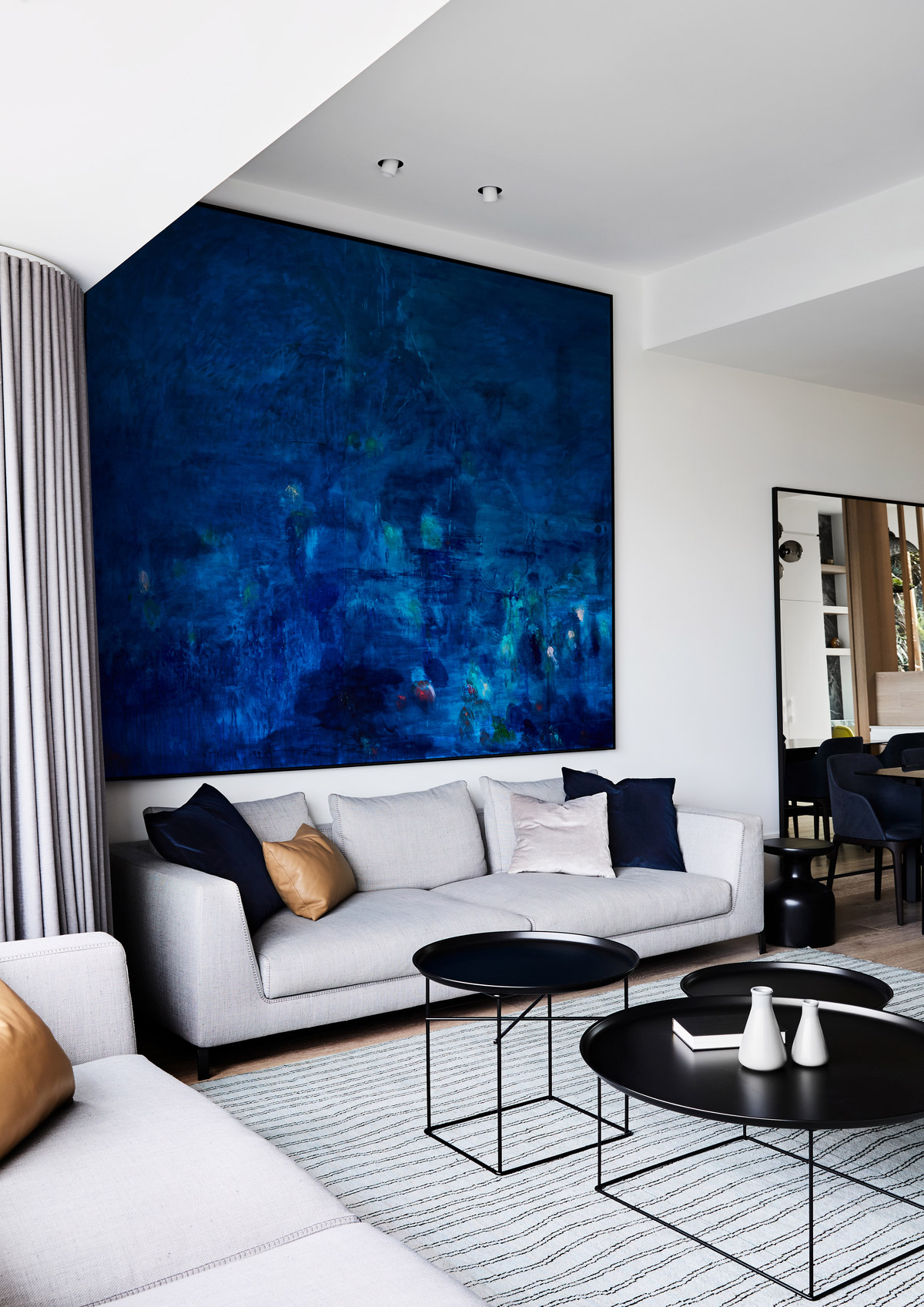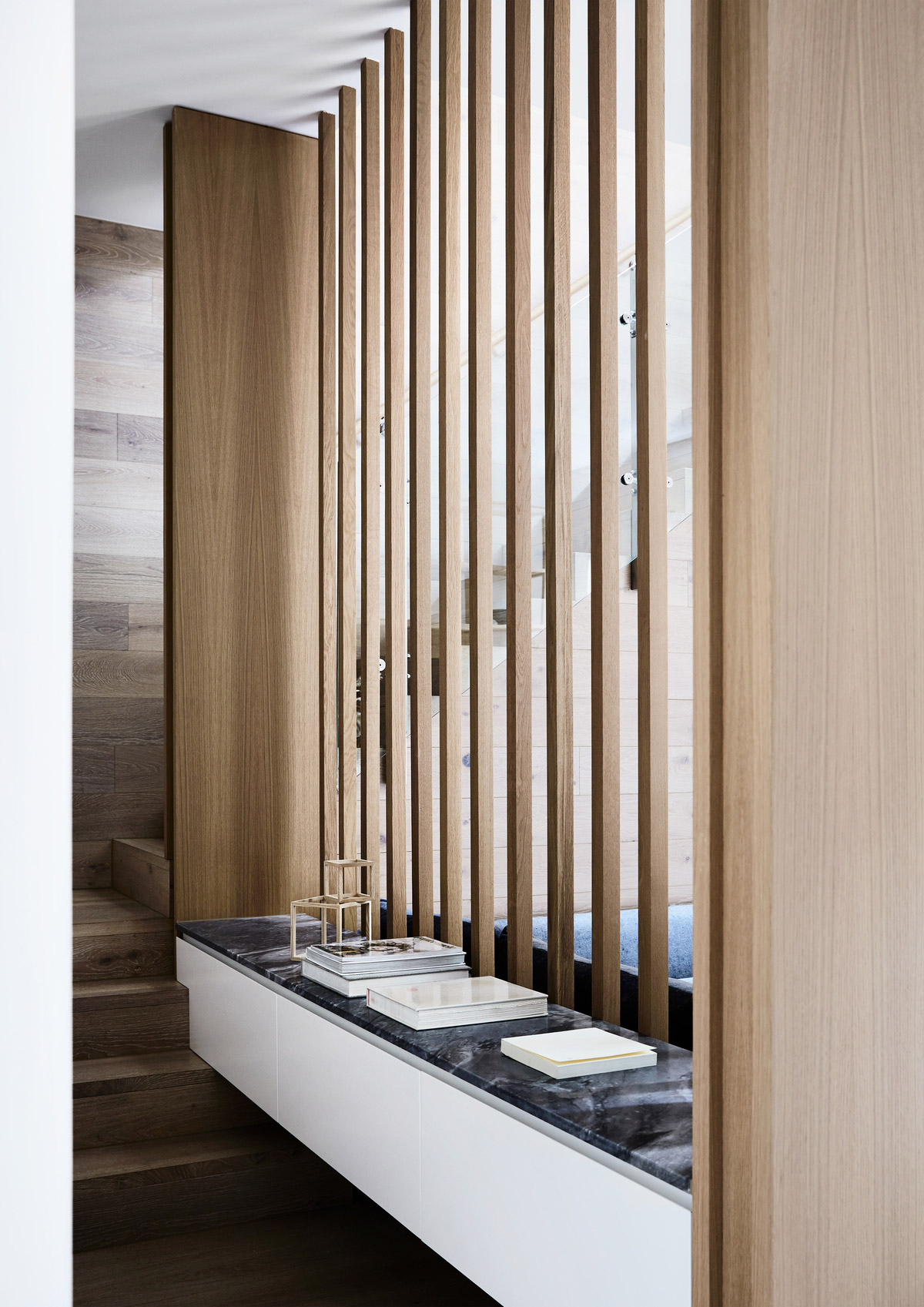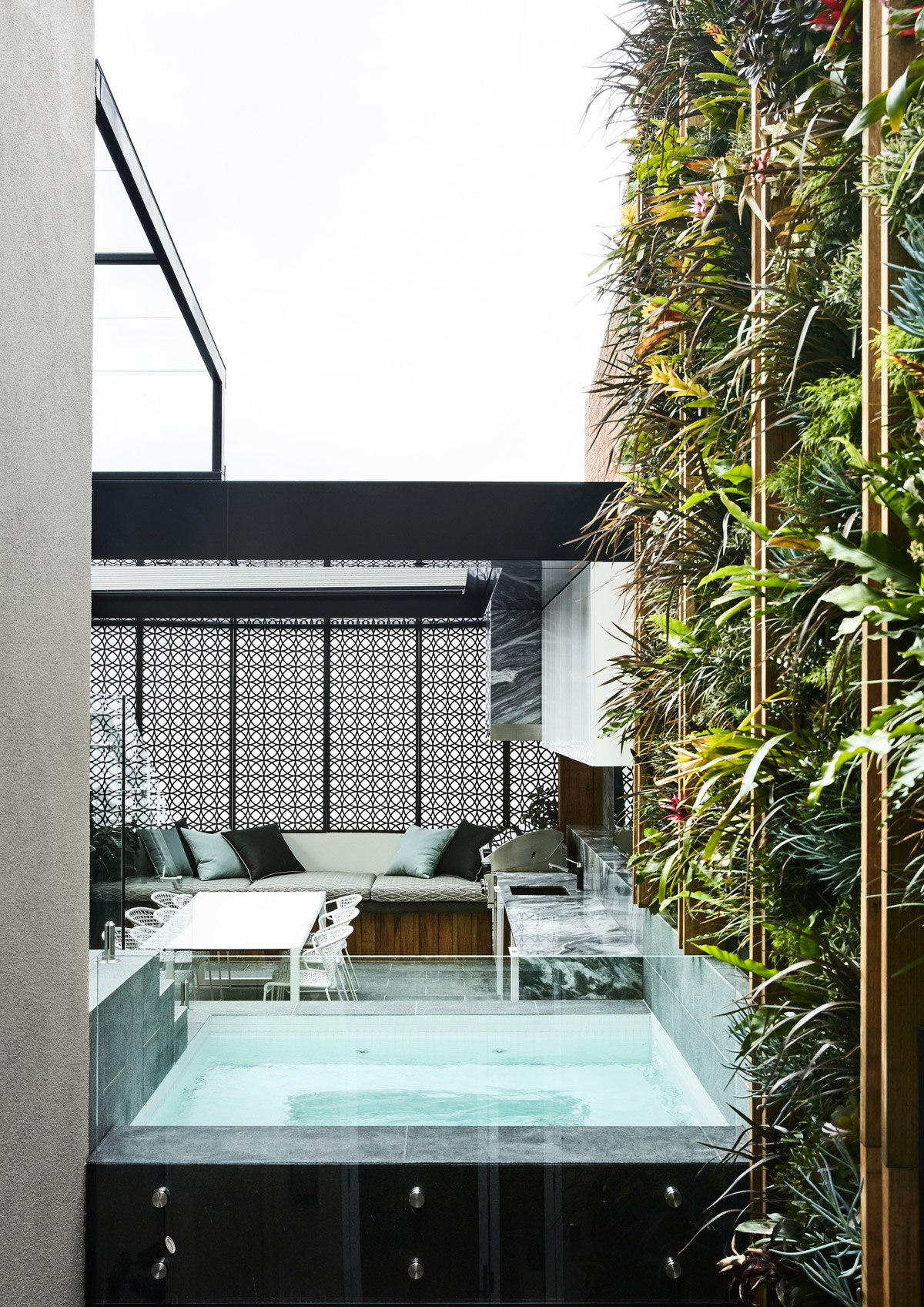 The major challenge was the placement of the staircase on the ground floor. Its awkward location restrains the space to have ample space for the living area and made it a challenge to even position furniture effectively. The solution was to relocate the laundry, positioned next to the original staircase, enabling the staircase to be pushed out; creating more space for the living area.
"For the ground floor, joinery was used as a room divider to create separation between what became the new section of stairs, and the extended lounge room. It also provided an entrance console for display and storage, creating a backdrop for the furniture and giving containment to the room. The townhouse had limited natural light sources so we added a skylight over the staircase void, which punches light through to the ground floor." – Christopher Elliott Design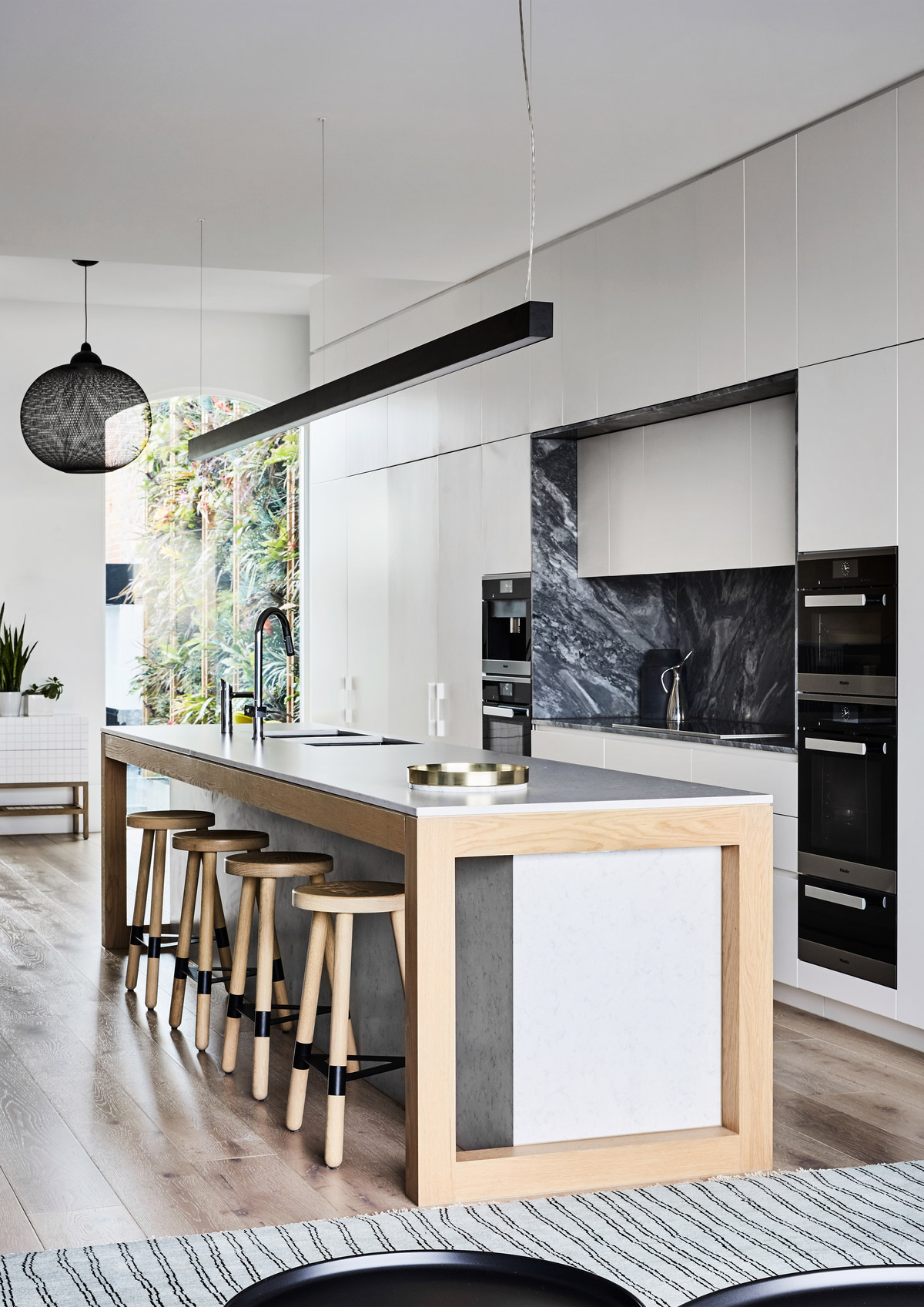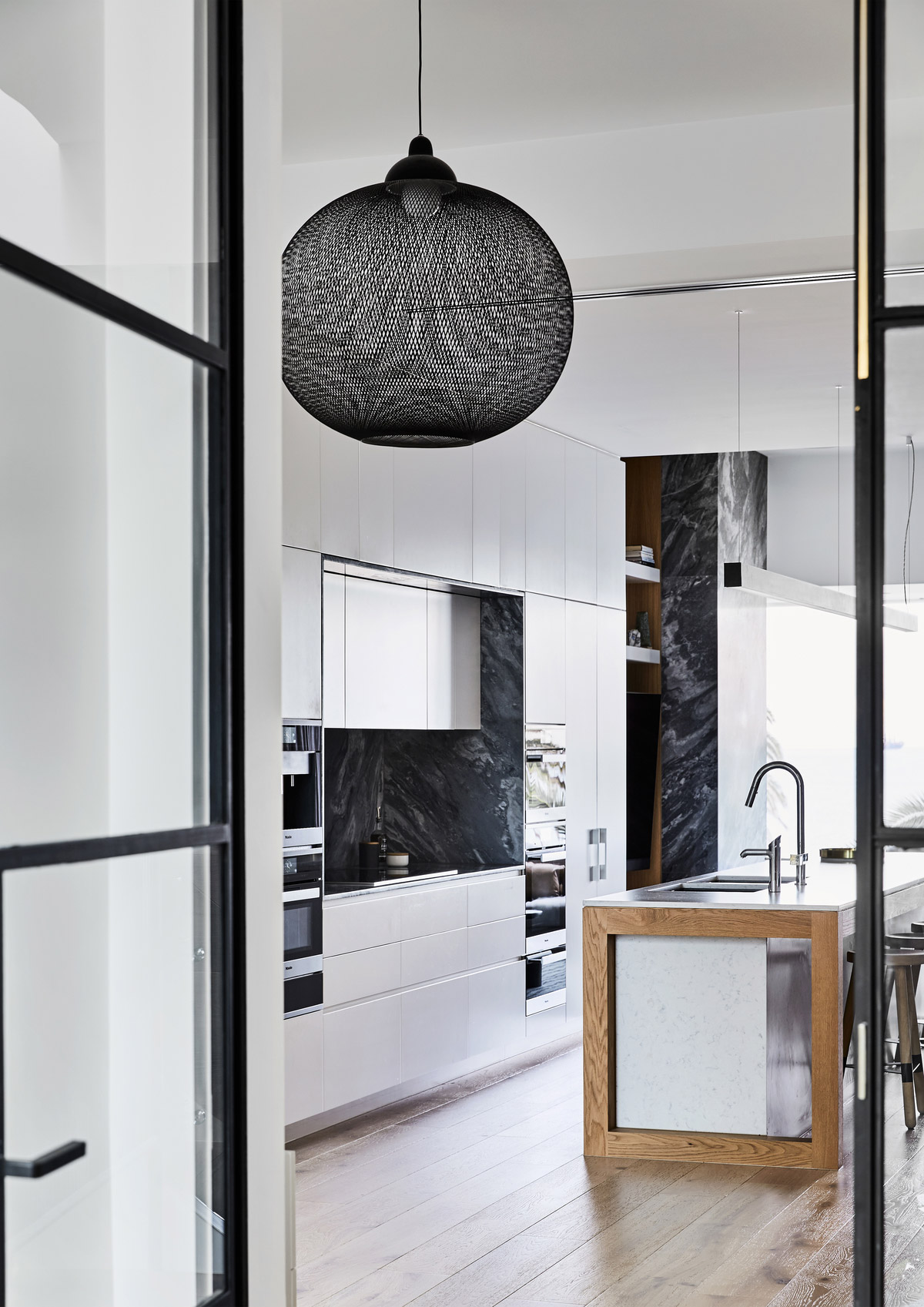 Elements from the exterior continually flow to the overall interior. Floor and joinery are both timber-clad which gives off a nice contrast in colour and more vivid in detail. Black and wood elements are also present in the home's furniture and fixtures. The kitchen bathes in sunlight through the windows and a huge mirror that reflects and bounces off the light to all corners of the space. White walls, cabinetry, and marble-textured panels give the kitchen and dining area a clean look and sophisticated look.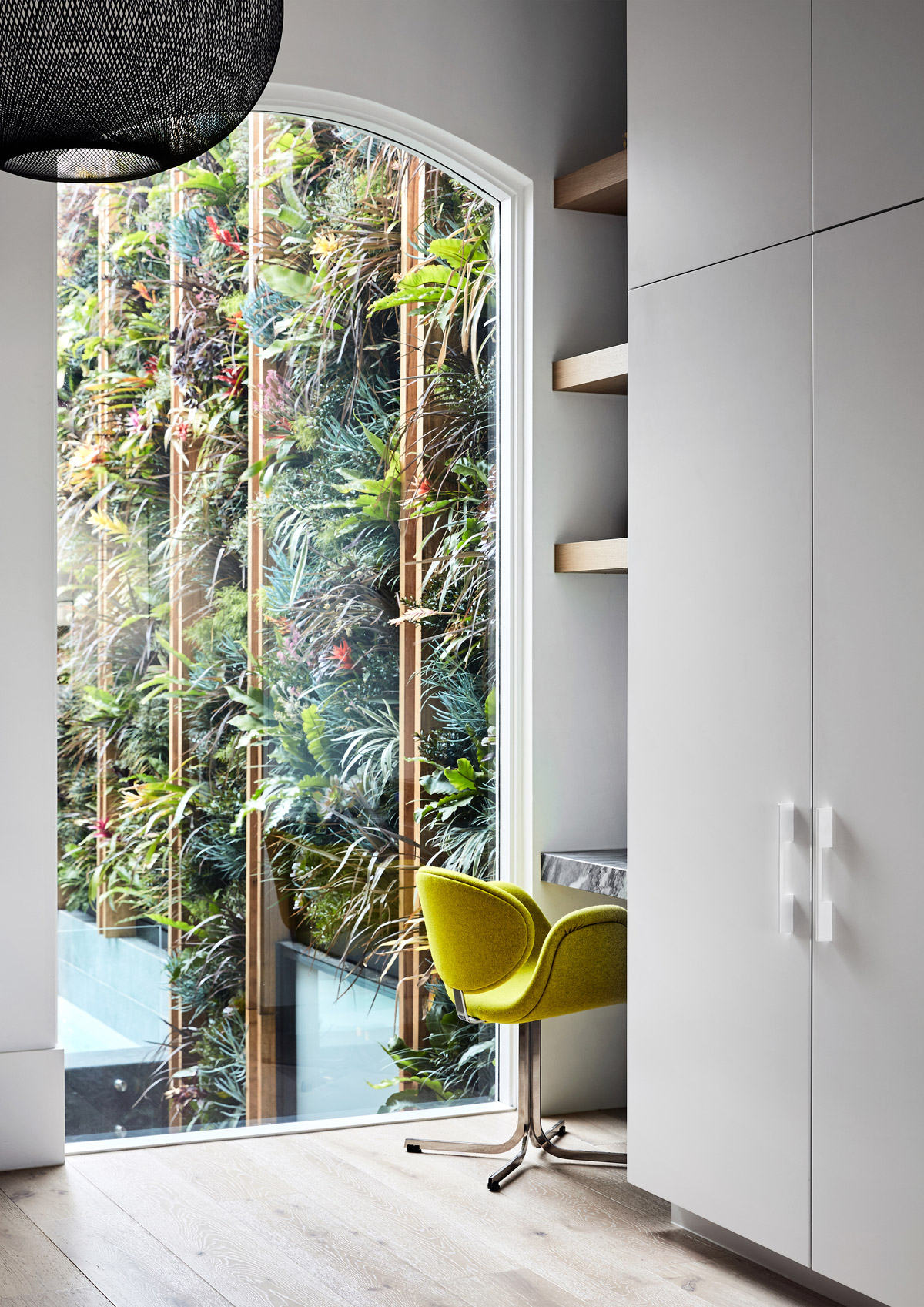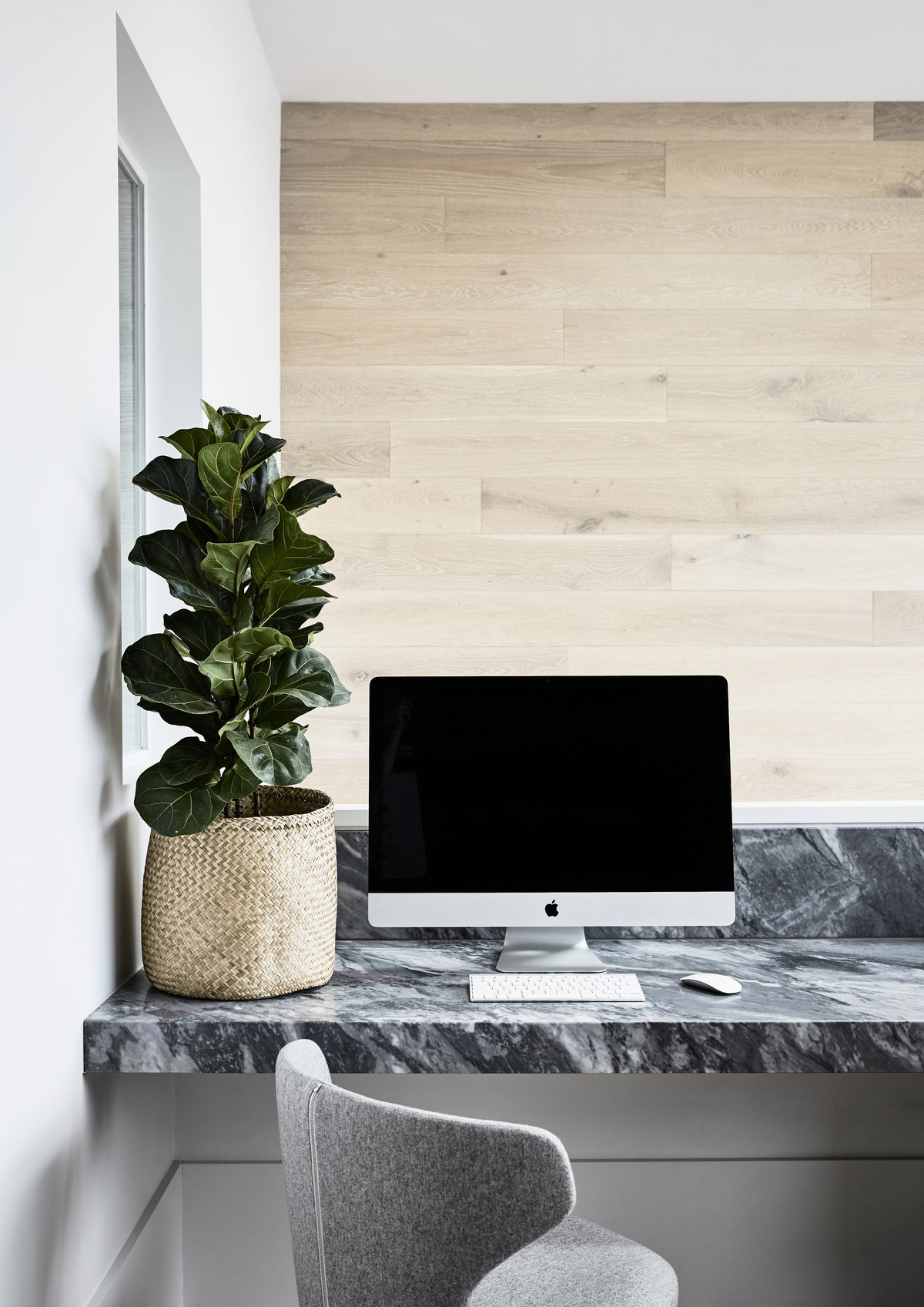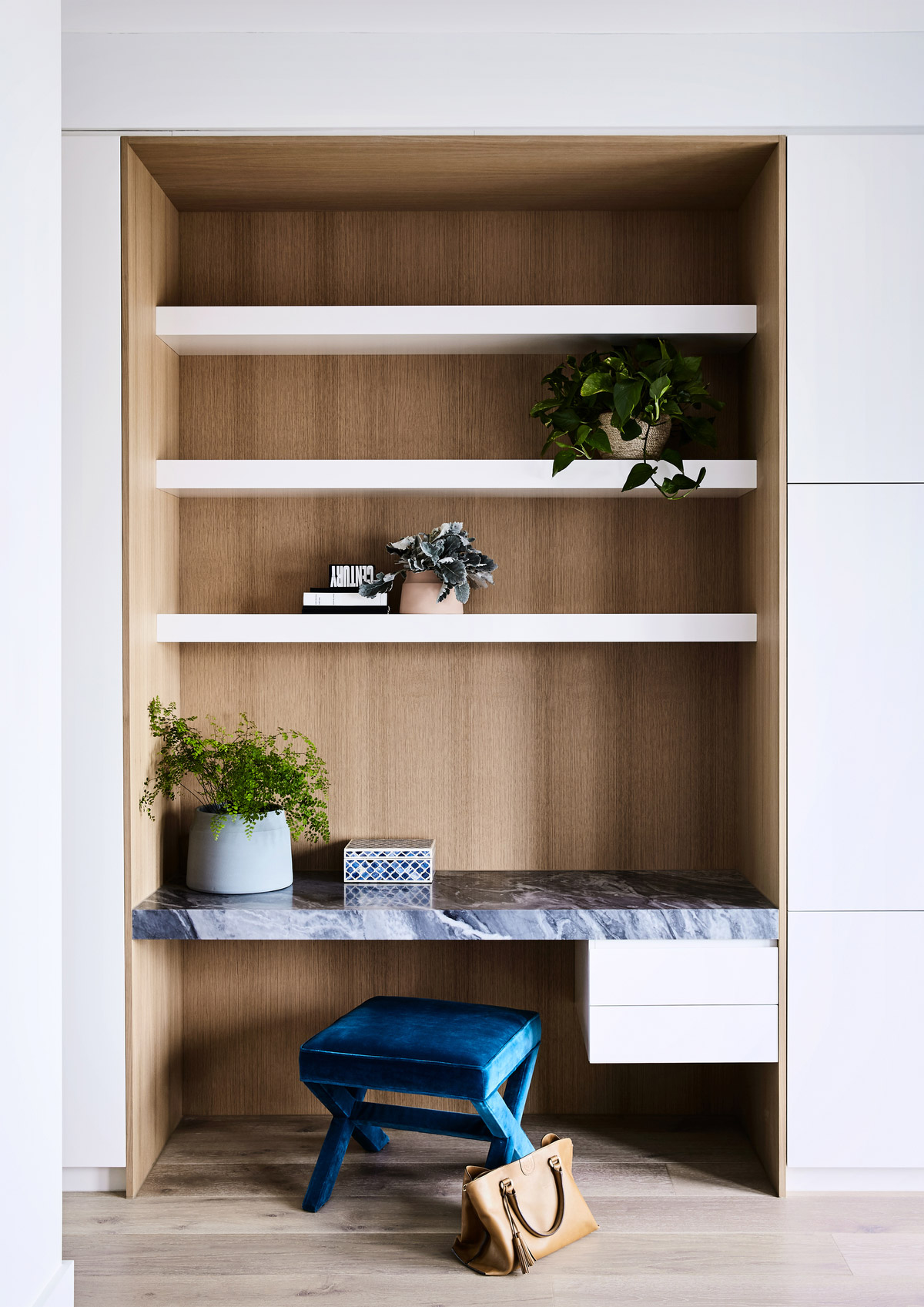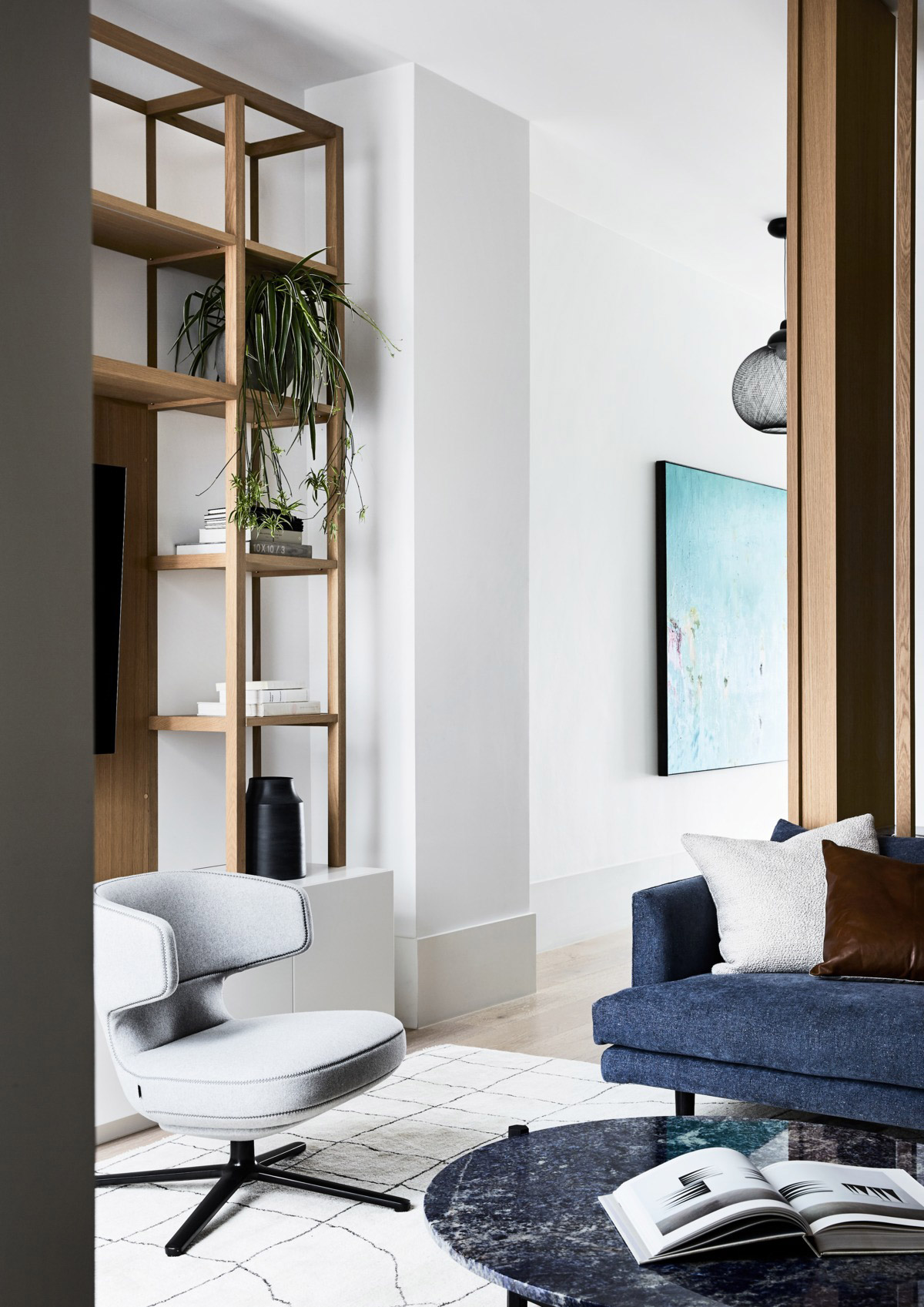 The kitchen joinery along the boundary wall which extends into the living space exploits the sense of space and develops a better workflow. The design feels expansive and utilizes well a long narrow space. It also outlines and characterizes the distinct zones of the room, but without compartmentalising the space. Opening up of the first floor took some resolve but was ultimately worth the effort.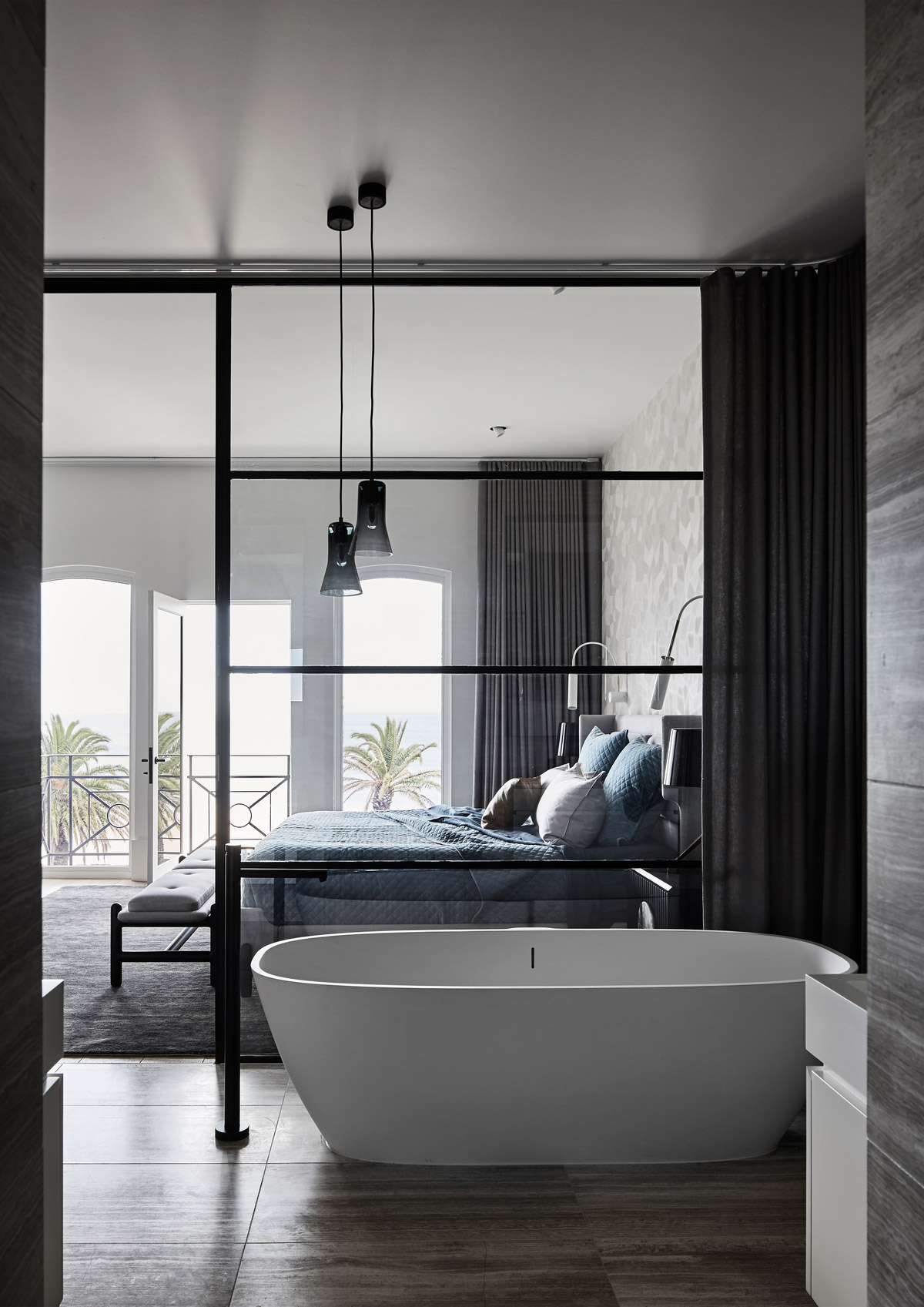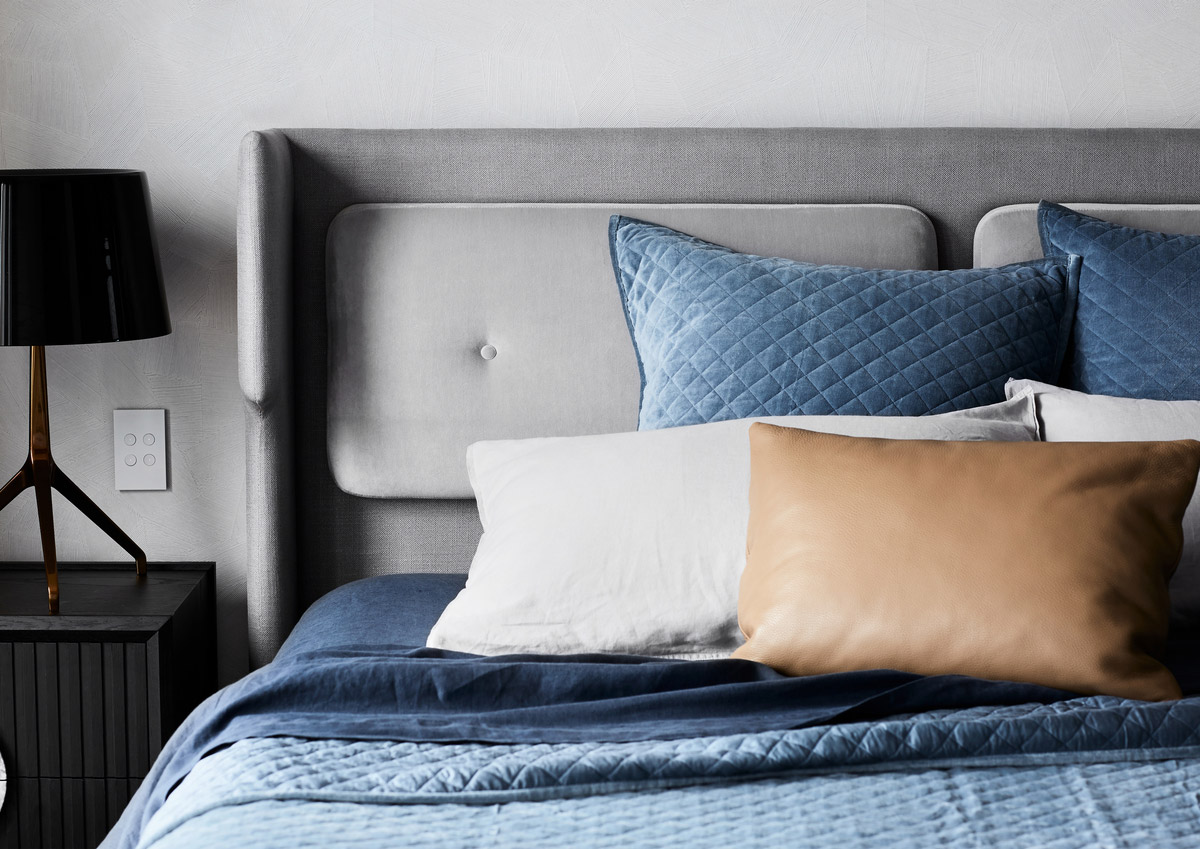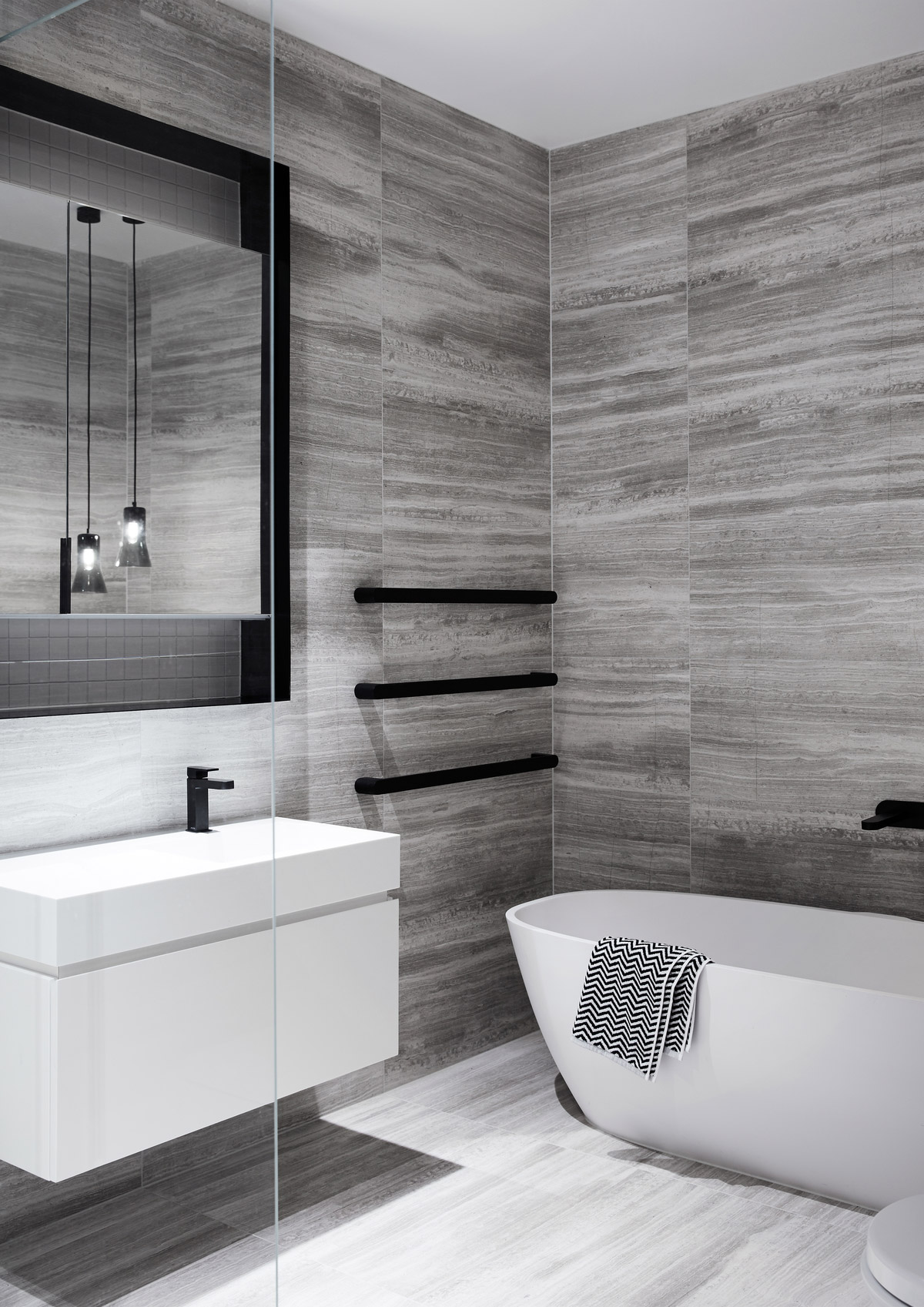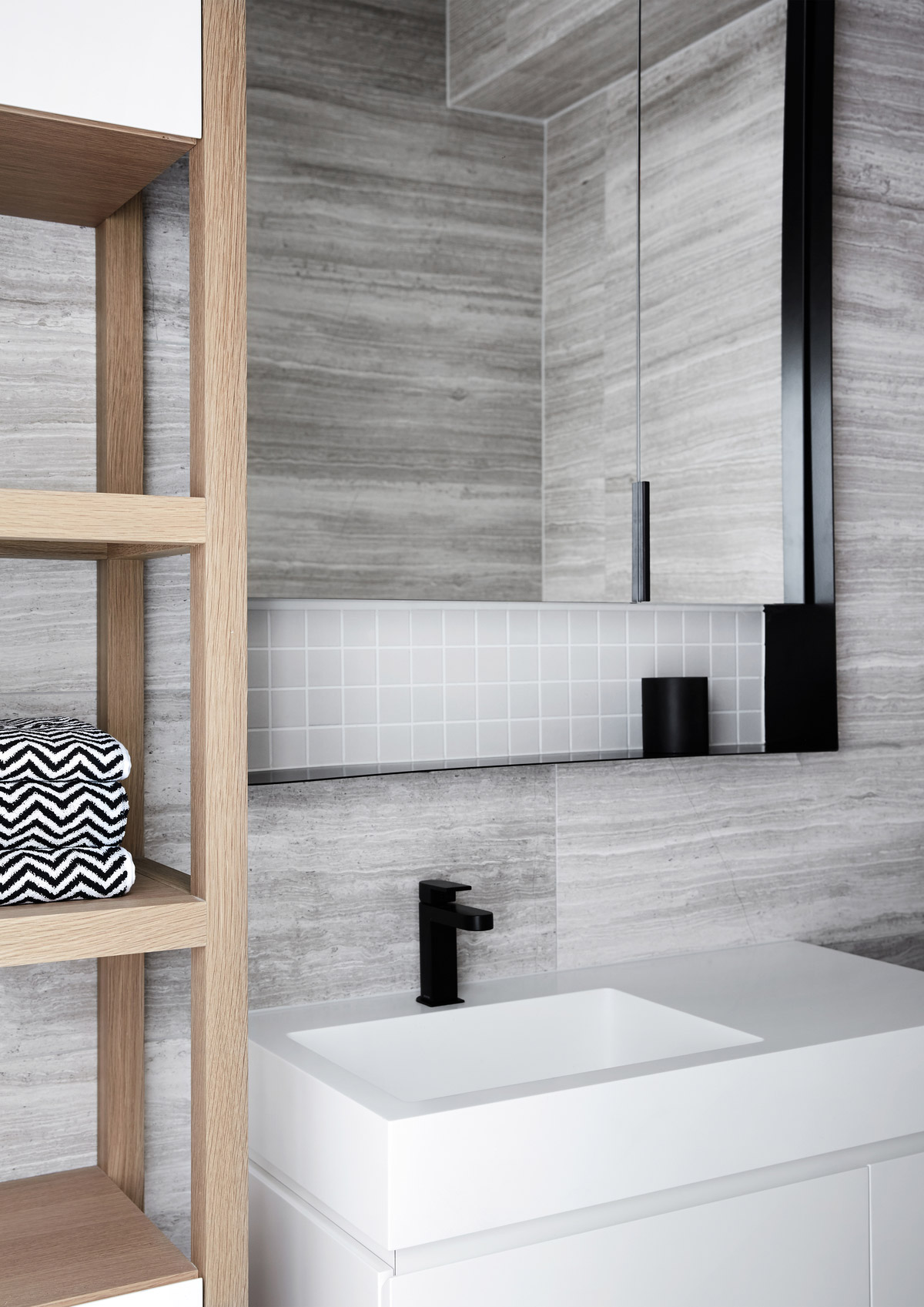 All of these new elements took the space from being awkward and inefficient and turned the whole house into something beautiful and functional. Think of it as a home that was given a second chance and definitely didn't disappoint!
House Project: Blue Buoy – Albert Park
Architect: Christopher Elliott Design
Location: Melbourne, Australia
Type: Renovation
Photography: Sharyn Cairns