Convolo Design is a creative practice driven by a future forward ethos. Adopting innovative technologies and broadening design knowledge for making. It aims to revolutionise design process emphasising dynamic and multidisciplinary interactions. Convolo Design utilises the most advanced technology and design capabilities for producing sustainable and imaginative design.
During her Architectural studies founder and director Sarah Ceravolo developed a deep-set interest in innovation through the cross pollinating of disciplines and in our human ecology. On completion she founded her creative practice 'Convolo Design' ('Convolo' in Latin meaning 'to flock together') on the basis that it would eventually be a highly collaborative initiative, across multiple disciplines while leading design concepts that look toward revolutionising the way we conceptualise and design for our future. We had a chat with Sarah to ask her all the hard hitting questions and what gets her mind moving..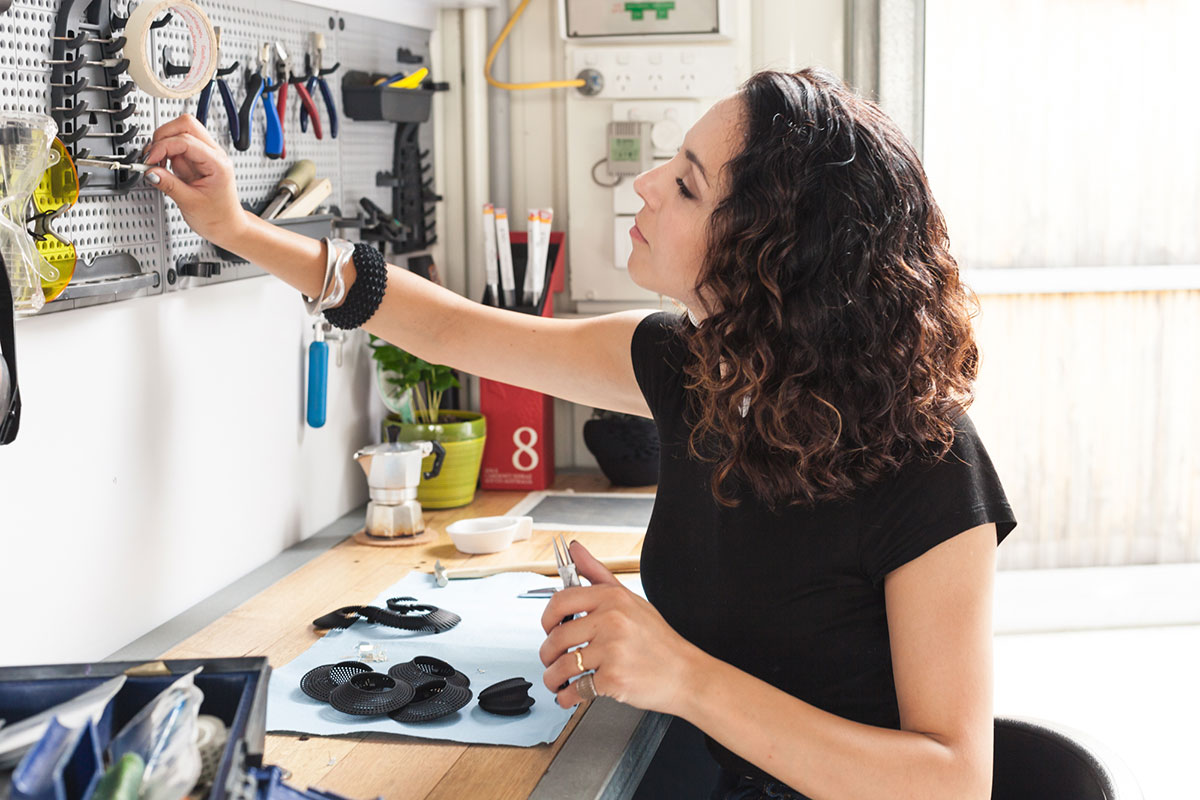 George Takes Twelve
1. Pleasantries first… Tell us about who you are and what you do?
I am a mother of three awesome young boys Enzo, Felix and Raffaele and the creative director of Convolo Design.
2. When I was growing up I wanted to be….
I never knew, I took an interest in almost everything and changed my mind constantly. Even now what I do is a struggle for me to describe, designer is a very broad description. However one constant is that I always wanted my actions to make a difference.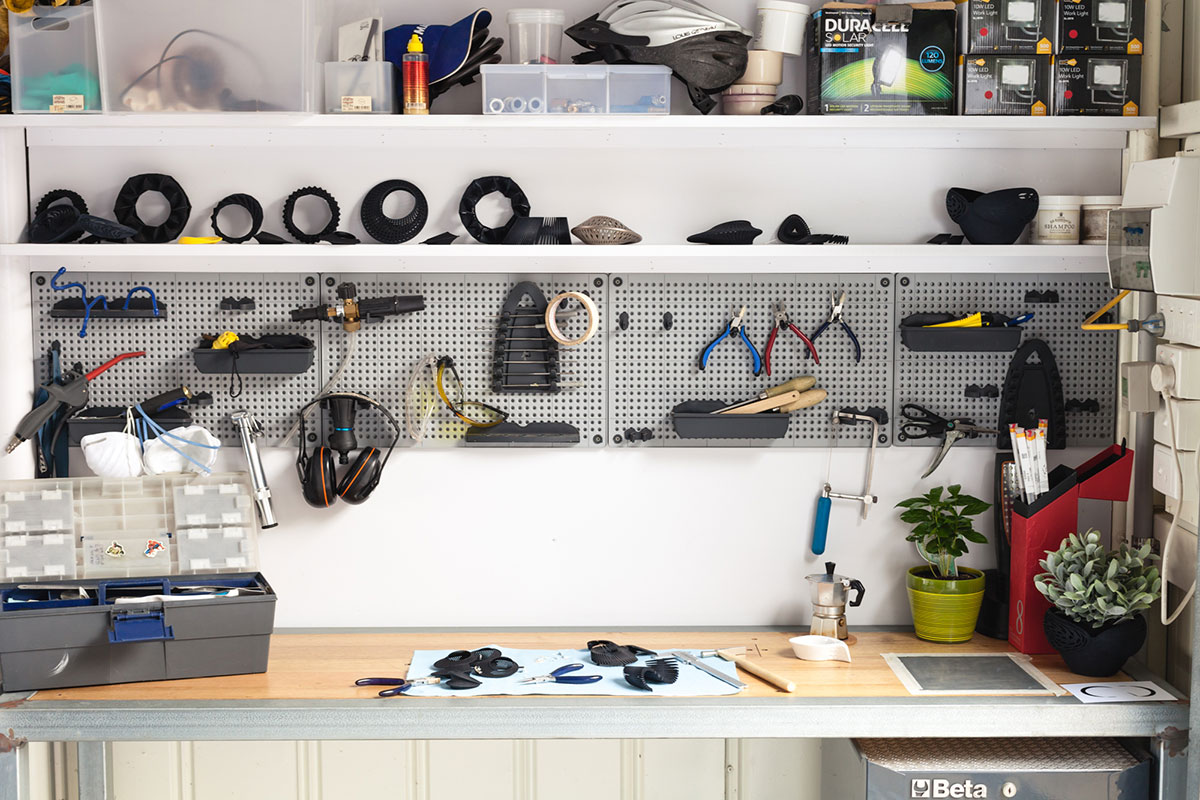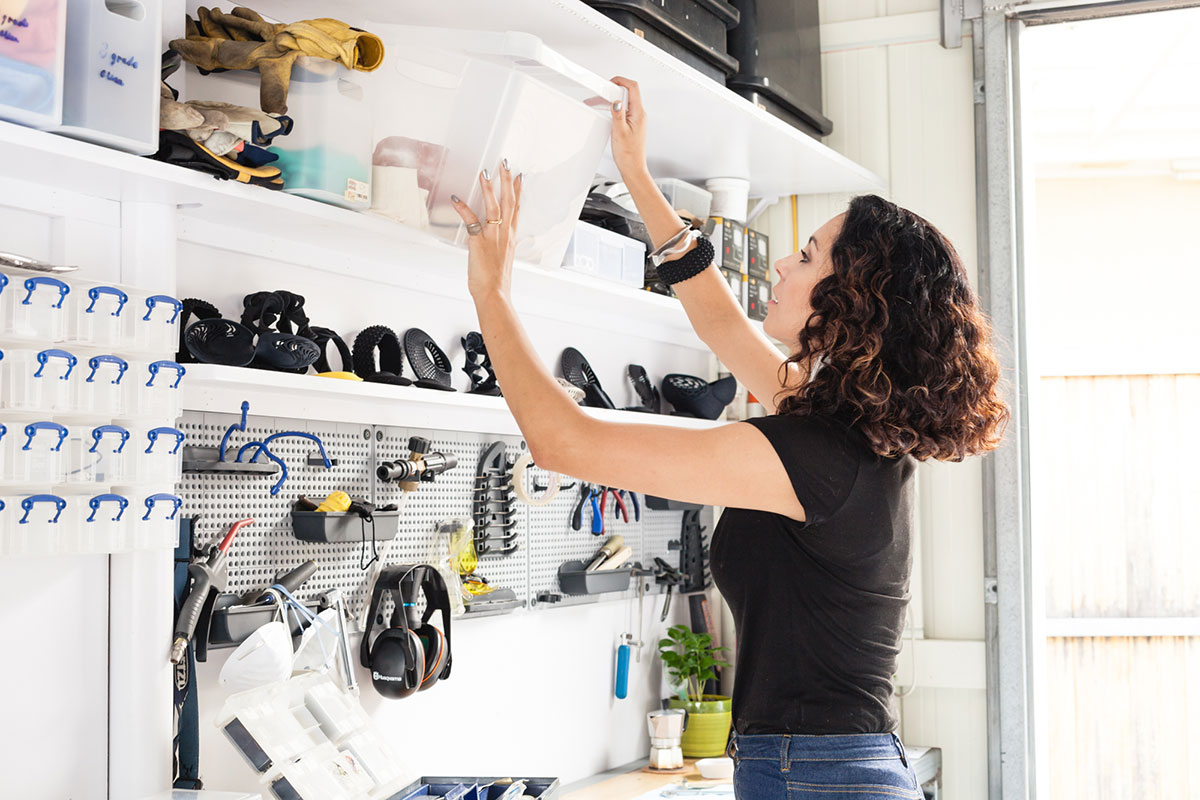 3. What is the best piece of advice you've ever received?
Never stop questioning why things are the way they are.
4. What is your favourite way to get the creative juices flowing?
it is a recipe of music, coffee, research, mother nature and the onset of a challenging brief.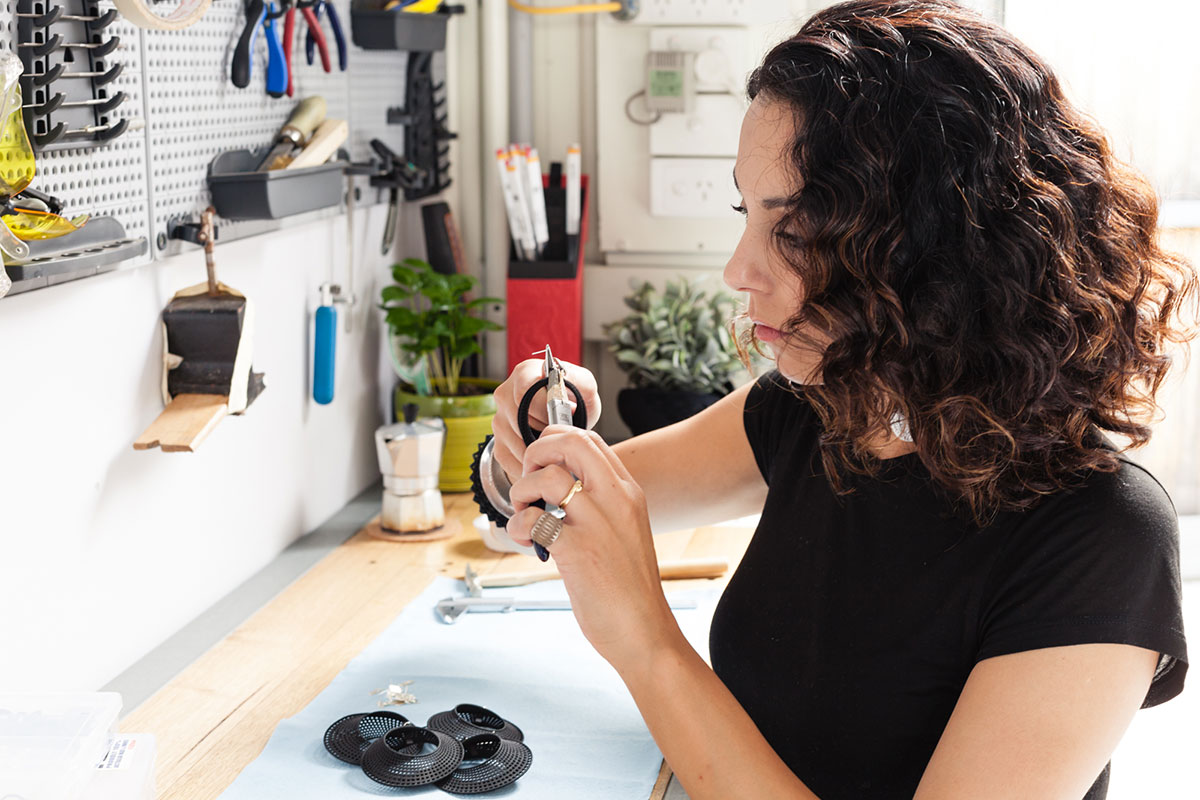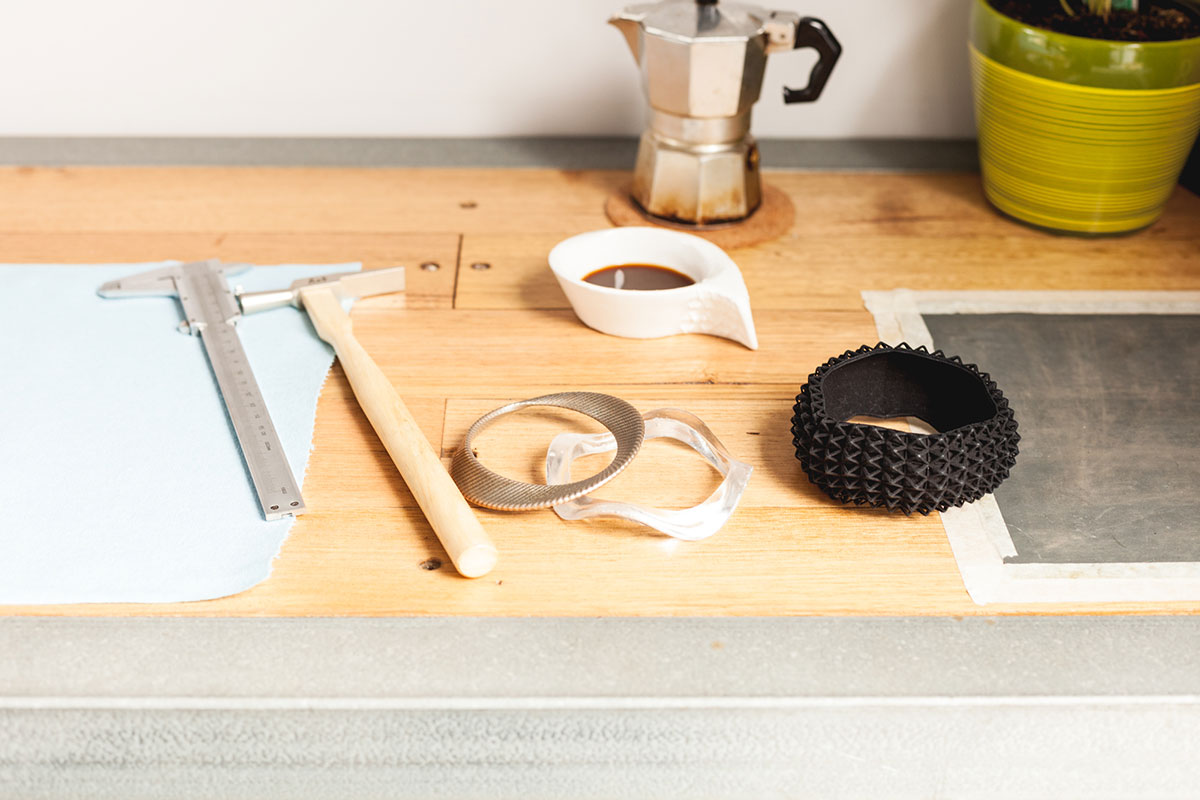 5. What does your average work day look like?
Kids, work , kids, kids, kids, work , work, work, work…visitors, kids, work and shuffle that each day anywhere between 8am and 11pm.
6. If you could invite any five celebrities to dinner, who's dining?
Brian Cox, Maggie Beer, David Edinburgh, Rick Stein and the late Anthony Bourdain.
7. What was the last rule you broke?
Not to give my details to fake online spam competitions. I really regret that one….
8. What's one thing people may not know about you?
I am vision impaired.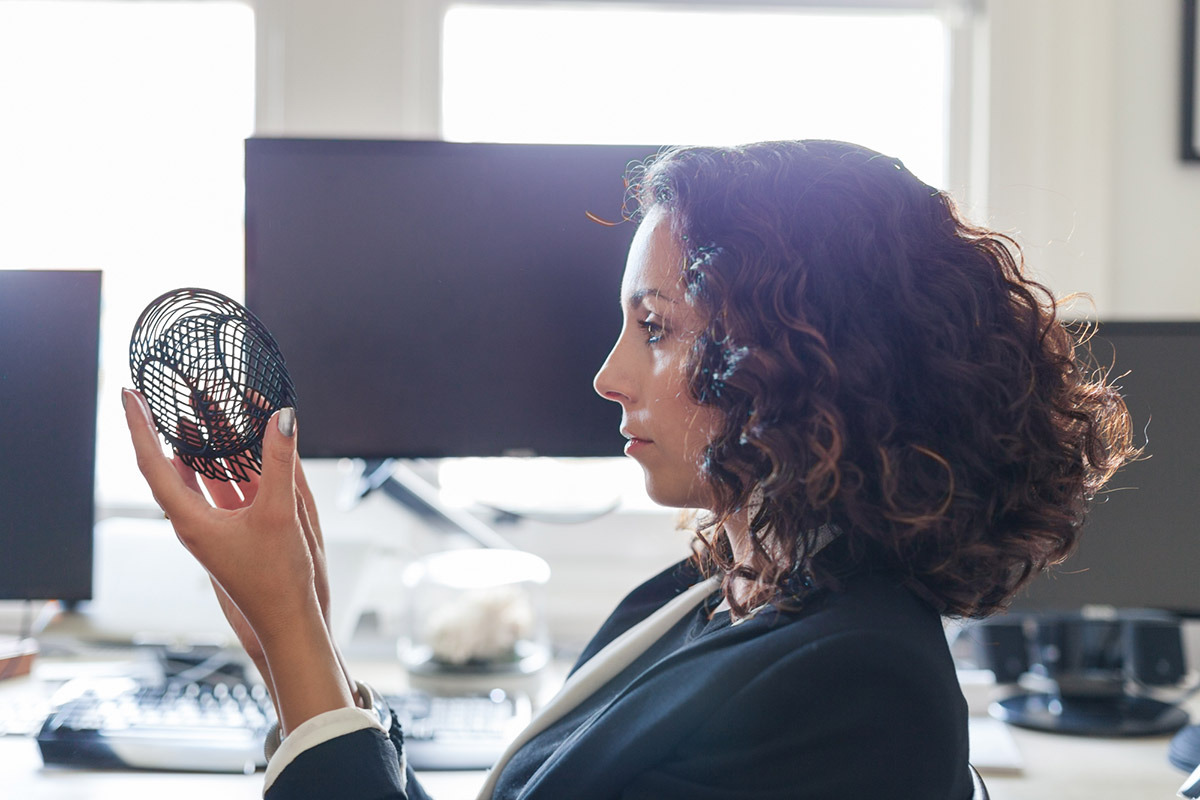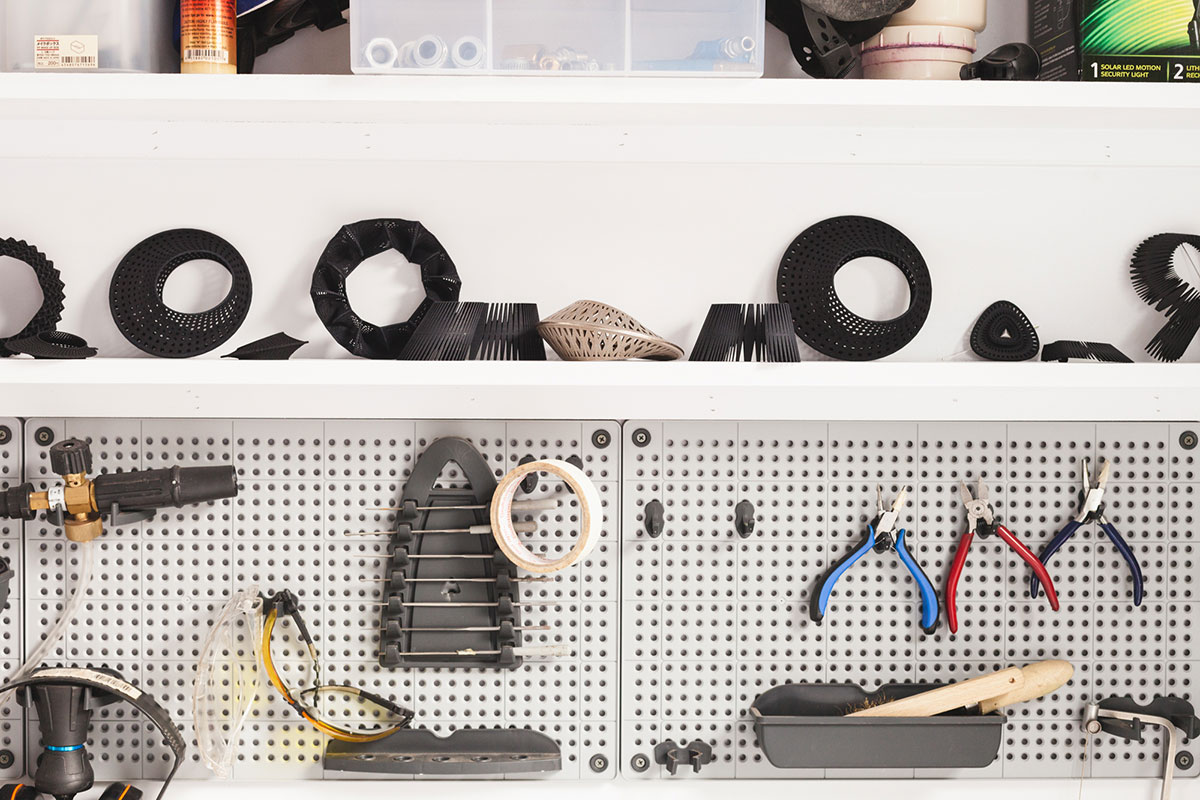 9. What was the last movie you saw and was it any good?
The Red Balloon, a brilliantly produced 34 minute masterpiece created in 1956. It is French but for some reason you can understand every word without having to speak a word of French.
10. You've got a week off… where are you headed?
The seaside, regardless of the weather it can be so relaxing, I love the looking into the horizon of what seems like such empty space but it is so full of life and is so dynamic.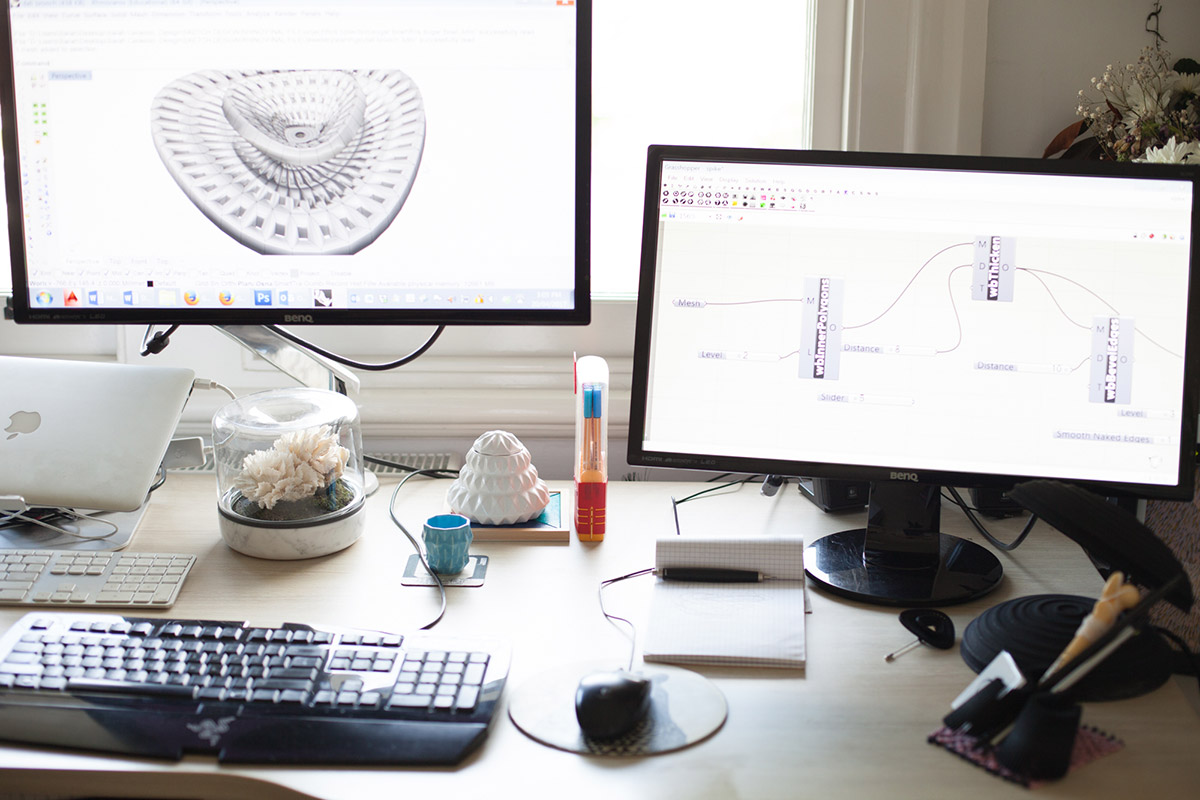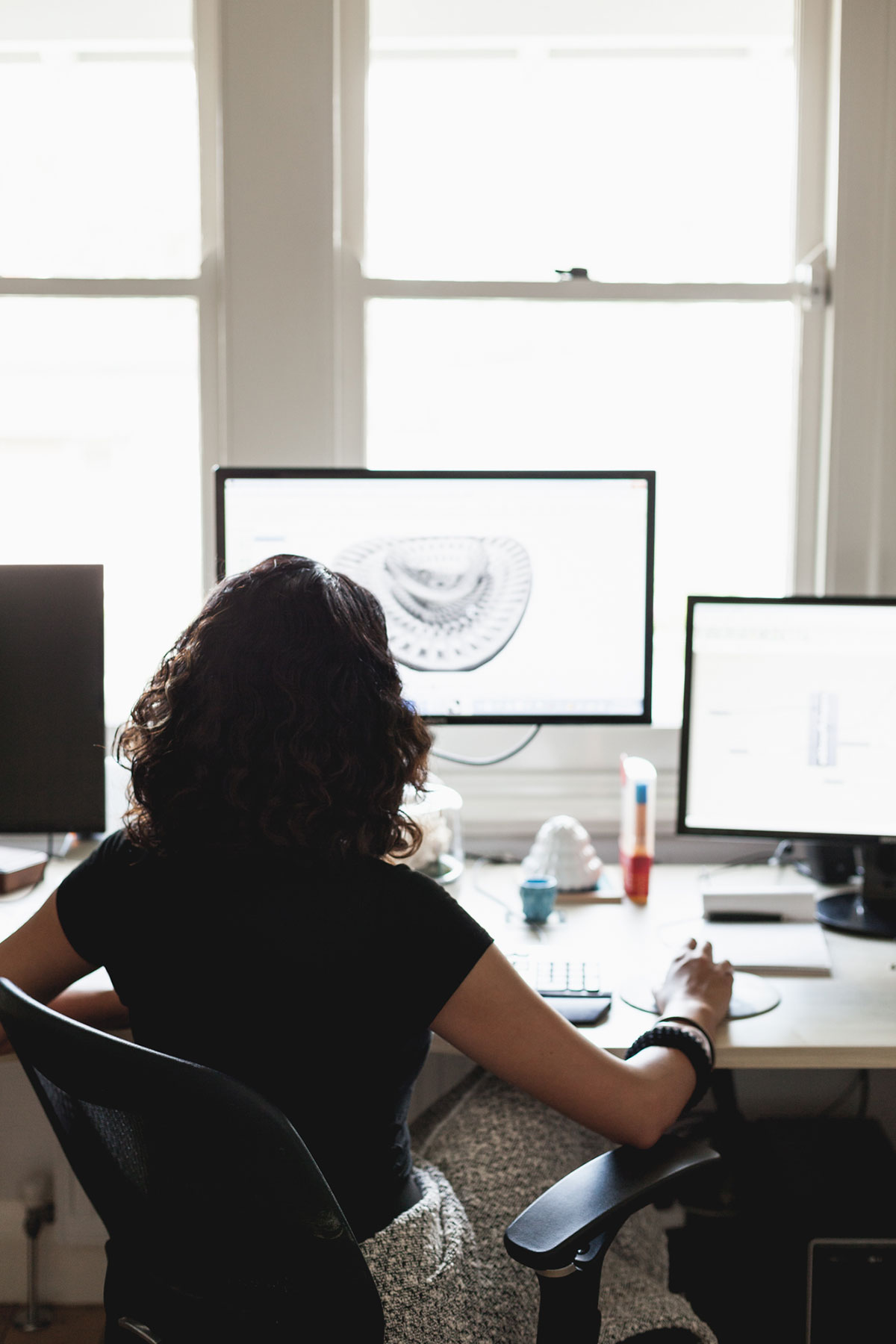 11. What's your favourite project/design so far and why?
So far I am really proud of Grip, an ergonomic modular cutlery set designed for people living with disability. I have always wondered why product design for the disabled population is so limited, so I've decided to look into it. Grip is provoking some much needed conversation and also creating awareness over the lacking selection of products with a high level of design consideration in this field. They are also produced using hospital waste, in this case syringes and are therefore also putting emphasis on tackling hospital waste through sustainable design.
12. What's next for you? Any exciting new projects in the pipeline…
There are some really exciting prospects happening within my network about how the future of design can help to transfigure our personal environment.
Meet the Maker Radio
'Juicy Apples' Playlist
"I like to listen to a variety of music, it is usually on shuffle and I don't have a playlist for each occasion, I just have one. I throw in some classical as it inspires me and really helps with my concentration but I like to have a good beat break it up." – Sarah
Where to find her
Name: Sarah Ceravolo
Business Name: Convolo Design
Job Title: Founder/Director
Website: www.convolodesign.com/
Instagram: @convolo_design
Facebook: www.facebook.com/convolodesign/
Pinterest: www.pinterest.com.au/sarahceravolo/convolo-design/
Photography by Amanda Santamaria