Looking for an easy but yummy dessert fix? The Kiwi, Kale & Chia Parfait recipe from the Green Kitchen Smoothies by David Frenkiel & Luise Vindahl is an excellent healthy breakfast or desert option to have at the ready. This small but nutritious package of creamy goodness is very easy to prepare and can keep you fuelled all day long! Have fun with the recipe and enjoy the rest of the weekend!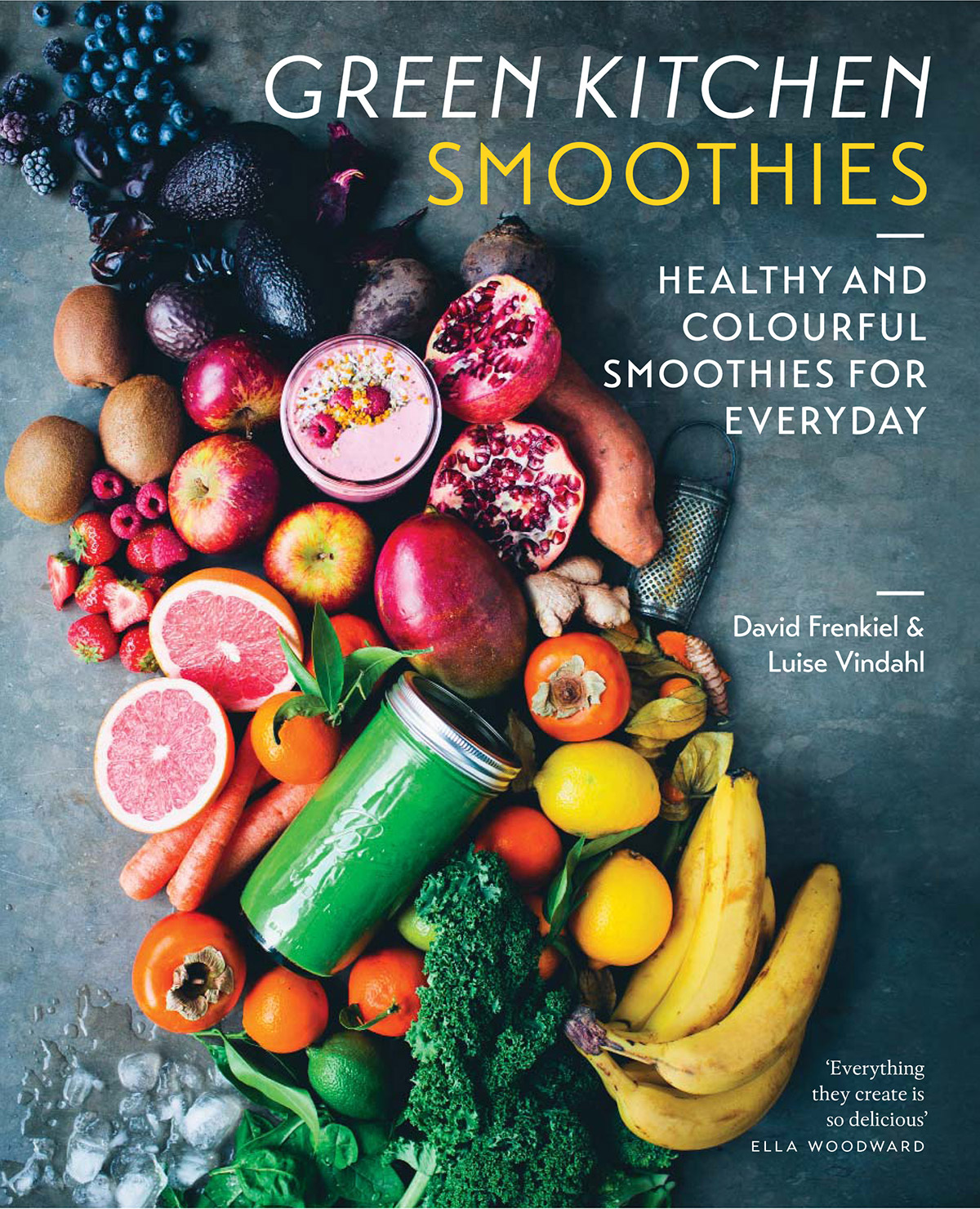 Ingredients
For the Chia Pudding:
250ml (1 cup) Coconut Chia Pudding (made with white chia seeds and coconut drinking milk or tinned coconut milk)
For the Kiwi Fruit Smoothie:
1/4 ripe avocado, stone removed
1 ripe green kiwi fruit
1 frozen banana
1 handful of kale or spinach, stems removed (organic if possible)
125 ml (1/2 cup) coconut water (or coconut milk)
juice of 1/2 lime
To Serve:
Ripe Green Kiwi fruit, finely sliced and chopped
Nut Butter
Fresh Blueberries
Coconut & Buckwheat Granola, or granola of choice
Desiccated Coconut
Fresh Lemon balm leaves, optional
Method:
Add the avocado and kiwi fruit flesh to a blender along with the rest of the kiwi fruit smoothie ingredients.
Blend on a high speed until completely smooth.
Spoon half of the chia pudding into the base of two medium-sized glasses. For a beautiful artistic look, you don't need to worry about making the layers even.
Arrange a few kiwi fruit slices around the inside of the glasses. Cover with half of the kiwi fruit smoothie, the rest of the chia pudding and a dollop of nut butter. Top with the rest of the kiwi fruit smoothie and finish with another dollop of nut butter, as well as some chopped kiwi fruit and blueberries and a sprinkle of granola, coconut and lemon balm.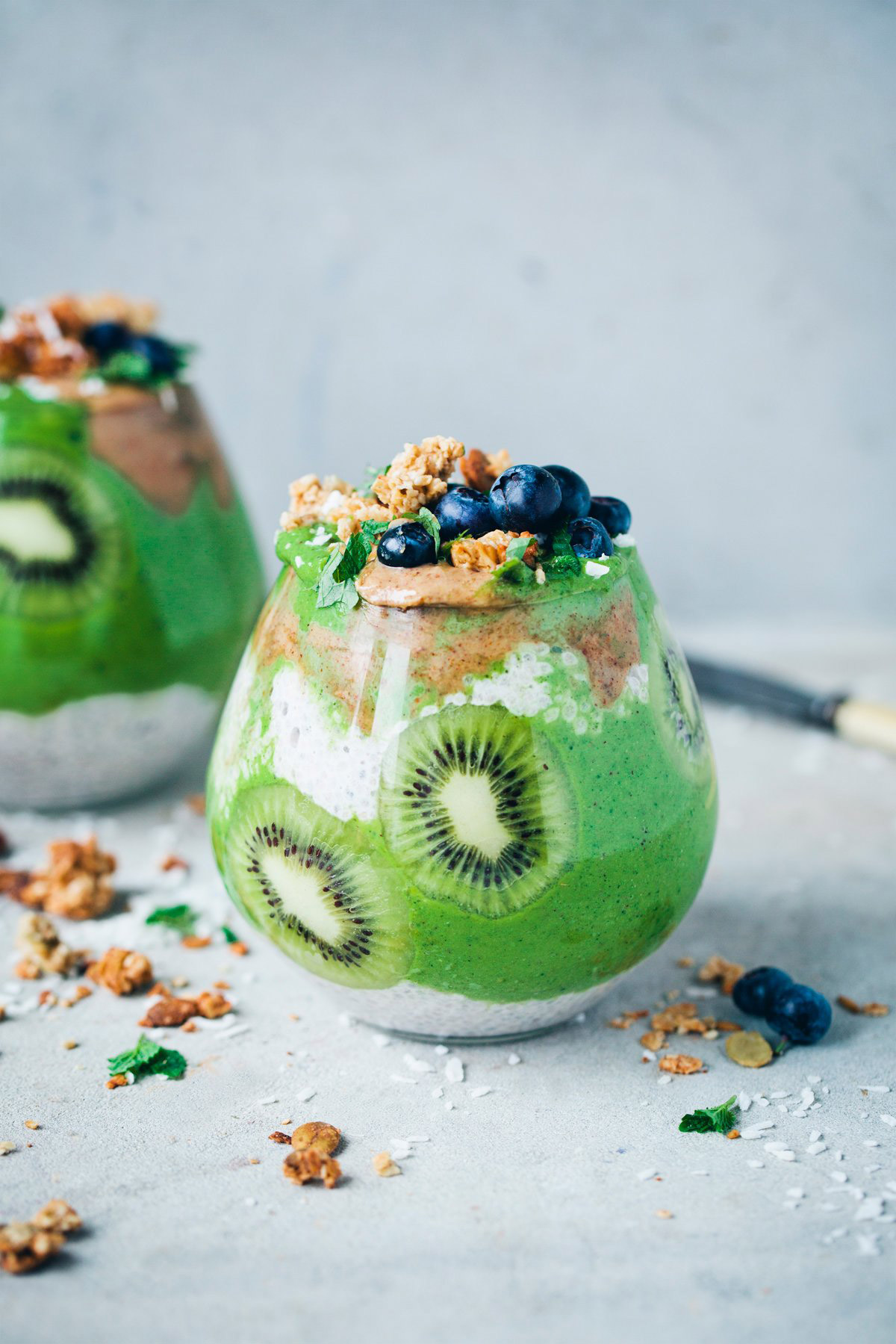 Bestselling authors David and Luise now share their top smoothie recipes, as well as some new and exciting ideas. Green Kitchen Smoothies is divided into simple smoothies, post-workout favourites, breakfast ideas, energisers, desserts, and more. They also reveal their recipes for nut milks and butters, granola, muesli, as well as their favourite juices. For more equally-healthy vegetarian food recipes that will make you look and feel great, you can grab their Green Kitchen at Home Cookbook as well! We've shared a few others like the Broccoli, Spinach & Apple Muffins and Mocha Morning Buzz Smoothie. Head over to our recipes section for more of these mouth-watering and tasty recipes.